Life is hectic these days. We're so connected that we can do everything from home now. We work at home, go to school at home, play at home, and more. Anything that saves us time is a good addition to our homes. The instapot is one of those things.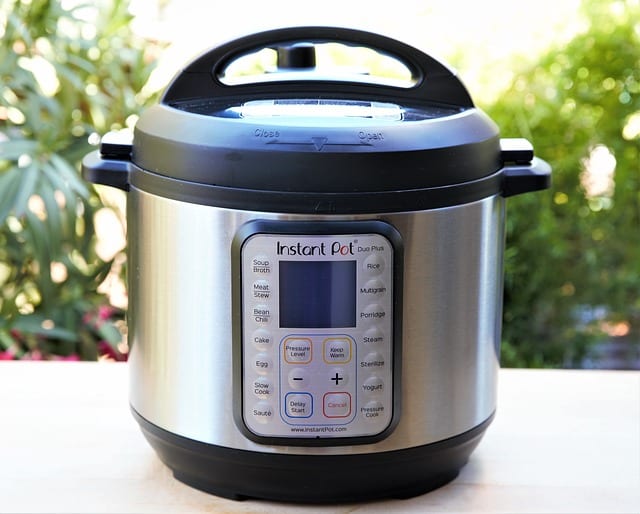 Choose the best instapot for your kitchen by choosing the appropriate size. Find one with the additional functions you want—slow cook, steam, rice maker, egg boiling, and more. Then, decide which instapot model fits your budget with all of the features you're looking for. 
Pressure cookers have been around for a long time. They've just changed recently. They're more modern with more options for cooking. Finding the best electric pressure cooker isn't as difficult as you may think. Let's look at some of the best-selling options on Amazon and then talk about how to choose one.
Best Instapot Options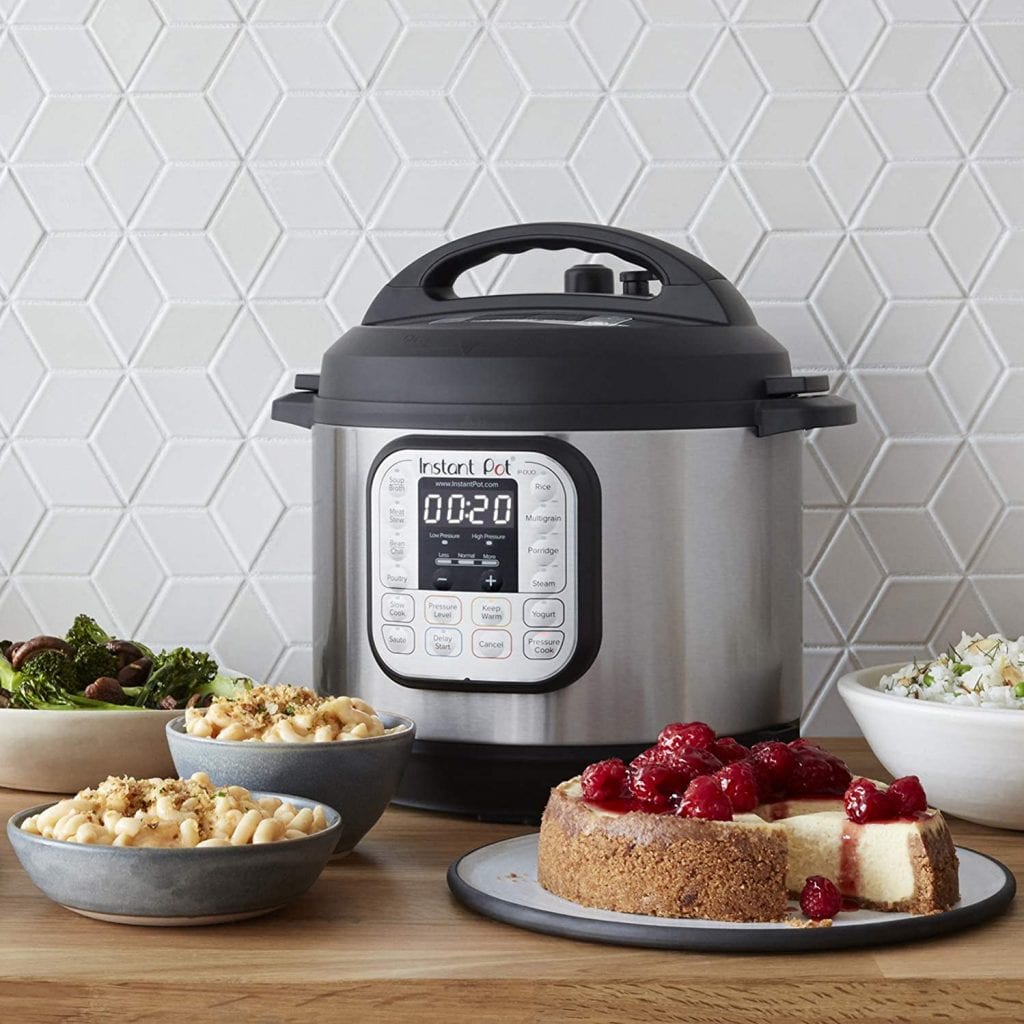 This is an 8-quart pot with settings for slow cooker, rice cooker, steamer, sauté, making yogurt, sterilizing, and warming. It includes 14 preset programs. It has a stainless-steel finish and a large handle on the lid for easy removal. Safety features are included, such as a locking lid and overheat protection. All removable components are dishwasher safe. Download the Instant Pot app for hundreds of recipes. 
Pros:
Cook one-pot meals with one button push
Easy to clean
Small footprint
Affordable
Cooks food evenly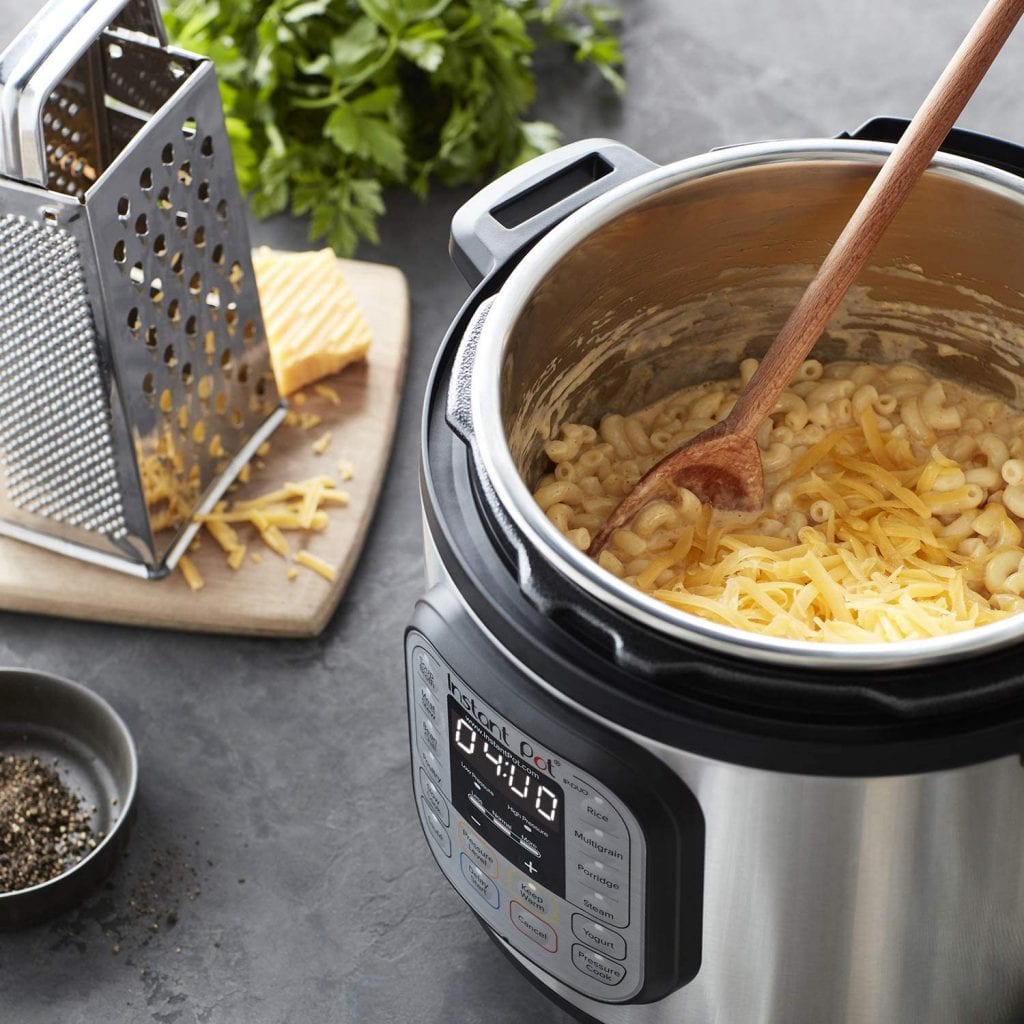 Cons:
Brackets for steam basket are fragile
Additional accessories are pricey
Power cord is short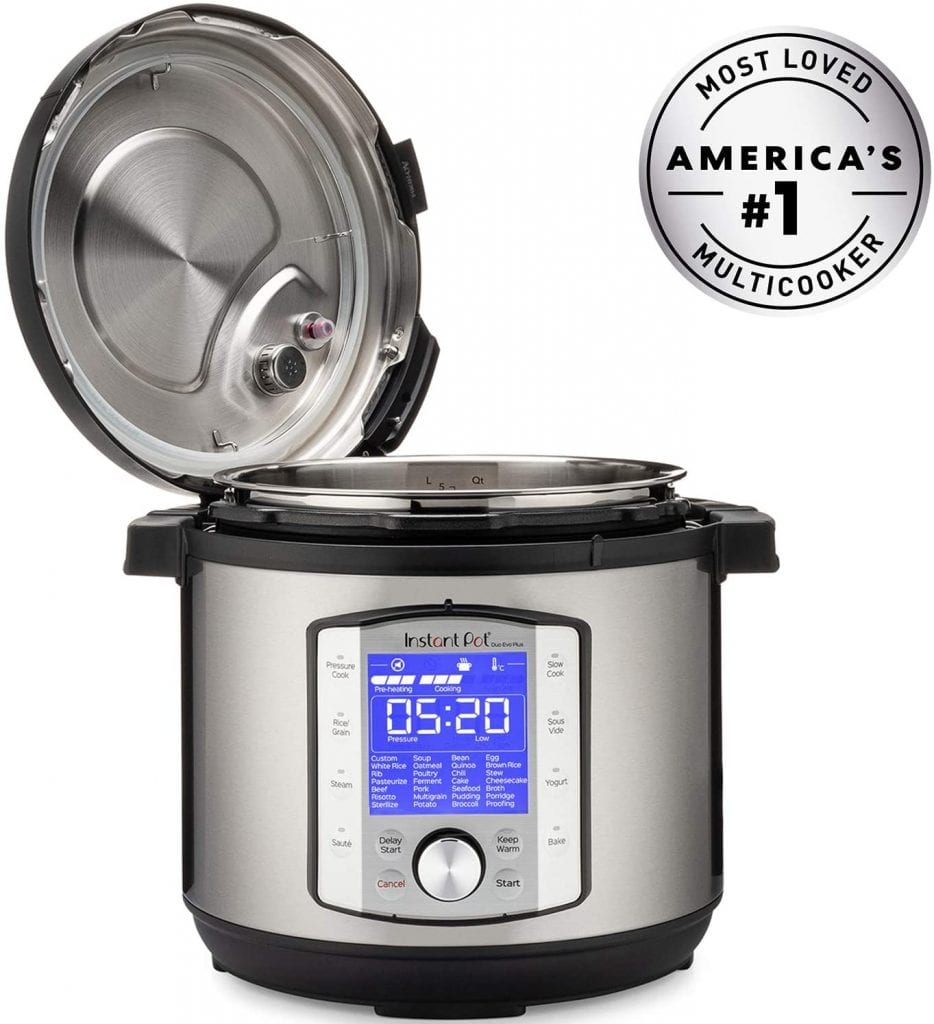 The Instant Pot Duo Evo Plus gives you room for 48 presets that are customizable. The original Duo was already a best seller. This model takes things up a notch. The manufacturer added 20 new enhancements, so it cooks faster, more even, and more efficiently. It has a brightly lit display that's easy to read, lots of safety features, and components which are all dishwasher safe.
Pros:
Fast cook times
Shorter release times
10 cooking methods
Easy-grip inner pot
More presets 
More power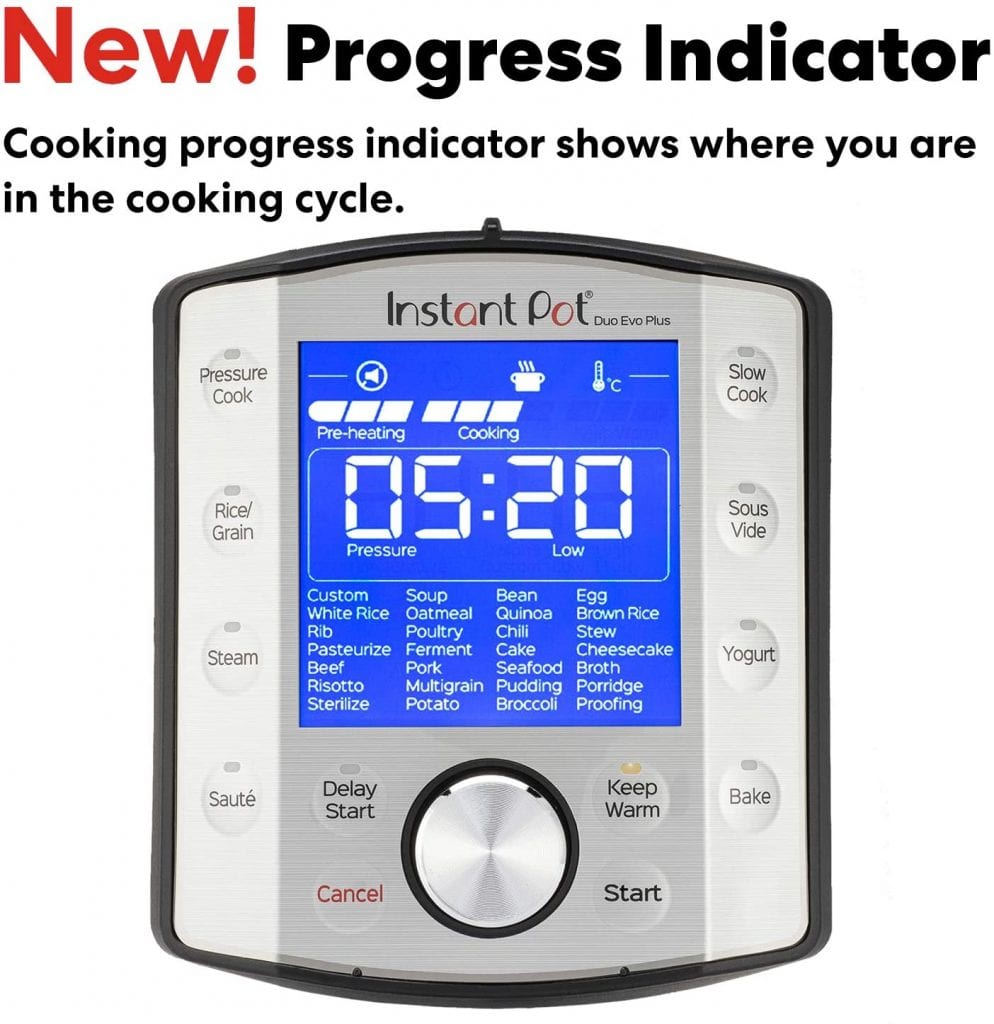 Cons:
Not compatible with air fryer lid
Recurring sauté error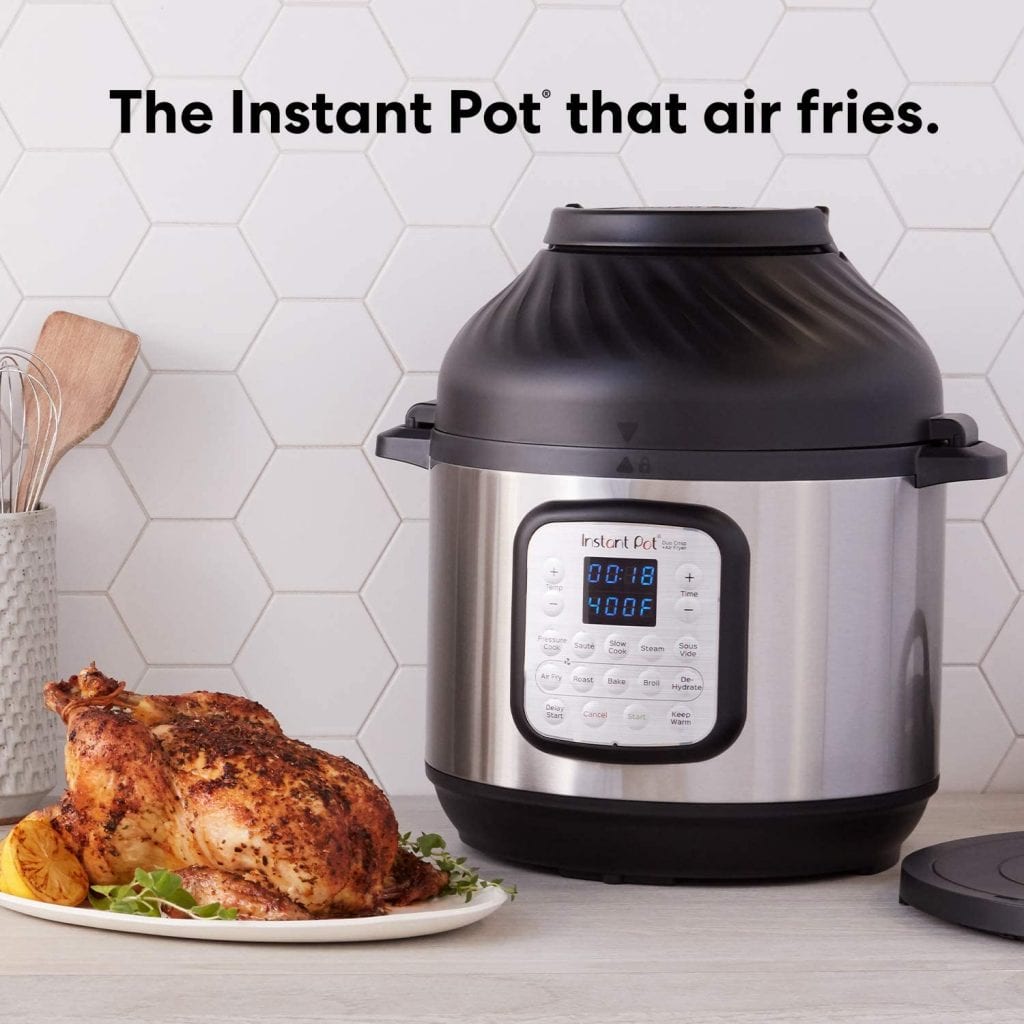 This model takes everything you loved about the last one and adds the air fryer lid, too. Not only can you pressure cook some ribs until they fall off the bone, finish them with a crispy crust on the outside, too. It has a 1500-watt heating element that heats up quicker. There's enough room to cook for 8 people. All accessories are dishwasher safe, and the stainless-steel finish doesn't show finger smudges.
Pros:
All the newest technology
Reduced preheat and pressurizing time
More than 10 built-in safety features
Easy to clean
Space-saving design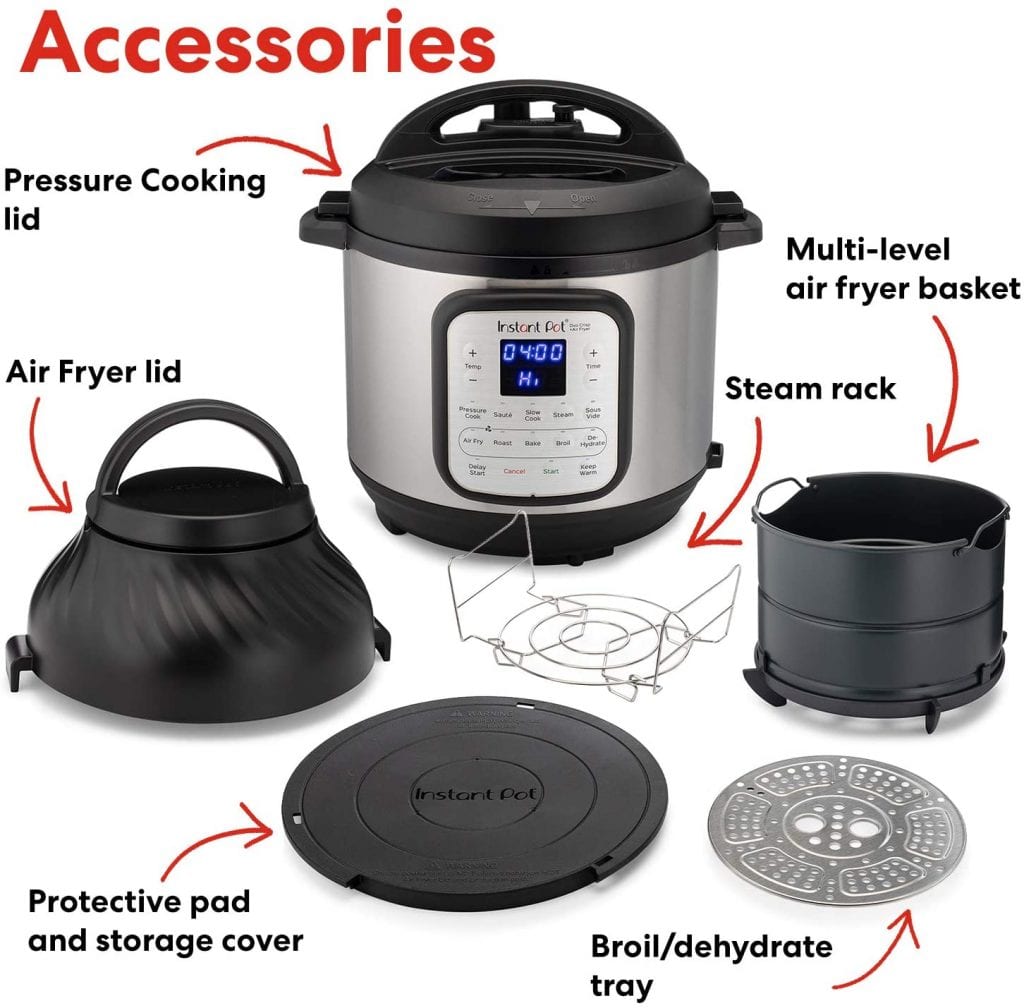 Cons:
Air fryer basket scratches easily
Not all functions perform well
Materials aren't as high quality as previous models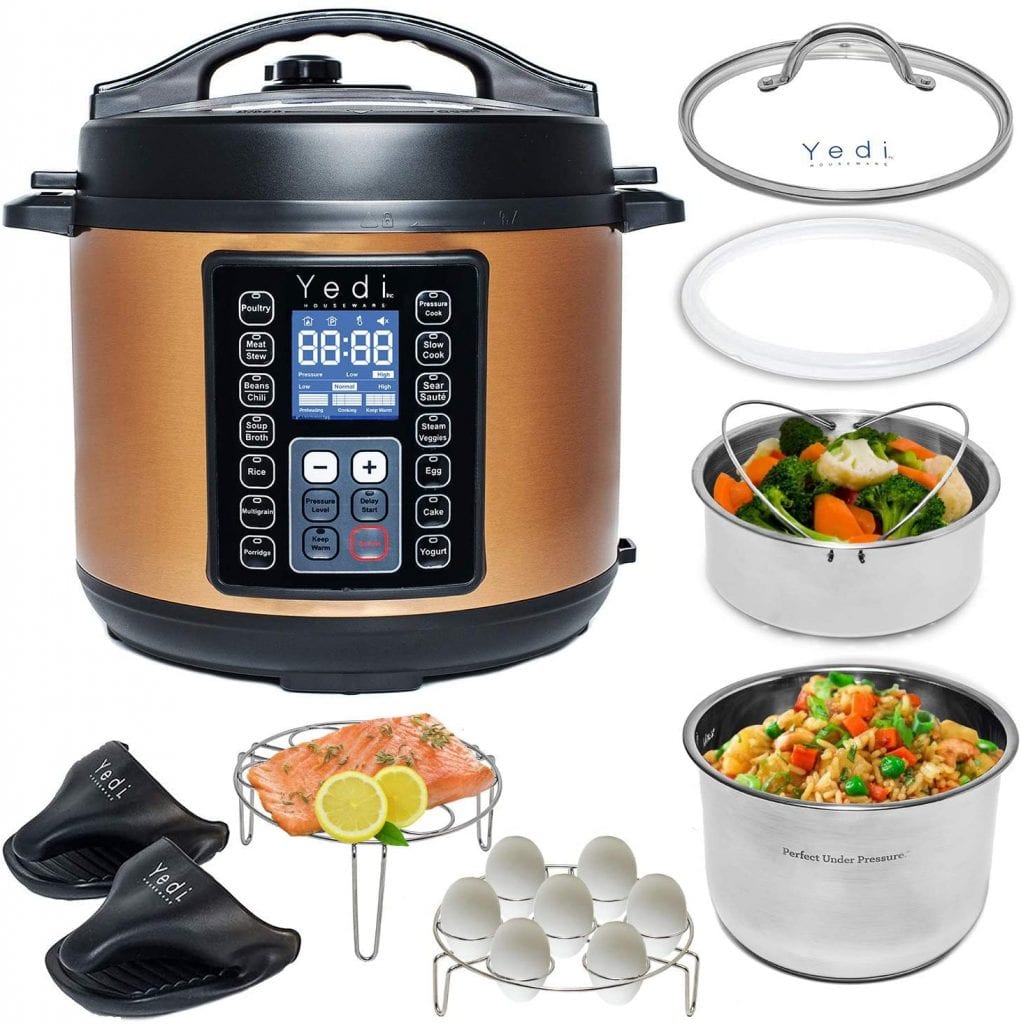 The Yedi comes in four color choices. It also includes all accessories to steam food, make rice, sauté foods, make boiled eggs, make yogurt, and slow cook. You'll also receive two cooking mitts and enjoy a tempered glass lid that allows you to see your food. Choose from 15 preset programs or customize your settings. Yedi is award-winning in this retail space. This is one of the best electric pressure cooker value packages on the market.
Pros:
Easy-to-understand display
No chemical coating on inner pot
All components dishwasher safe
Recipe book included
Other compatible accessories compatible
Cons:
Food burnt to bottom of pot hard to get out
Food odors get trapped in silicone ring
Buttons are hard to read
What Size Should I Buy?
Instapots come in three common sizes—3, 6, and 8 quarts. The 3-quart is essentially a mini pressure cooker. The 6-quart is the average size. The 8-quart is large. 
A family of 5 or more should have an 8-quart instapot. If you live alone or with one other person, you'll do fine with a 3-quart. 
The issue you'll run into with a 3-quart instapot is with trying to cook larger foods, such as whole chickens or ribs. Think about what you'll want to cook when deciding on a size.
How Can I Use An Instapot?
The best electric pressure cookers do so much more than just function as a pressure cooker. However, if you want to use yours to do all sorts of other kinds of cooking, you'll have to look for one that provides those functions.
Instapots are replacing the best rice makers, the best slow cookers, and even the best air fryers now. Some of them function as more than 10 different appliances. 
Here are some of the things you can make in an instapot:
Boiled eggs
Yogurt
Roasted chicken
Spiced apple cider
Baked potatoes
Rice
Kettle corn
Cheesecake
Ribs
Applesauce
Pot roast
Pasta
Cake
The possibilities are virtually endless. Many best seller instapots come with accessories and attachments needed to cook in various ways or are compatible with them.
What Should You Not Cook In An Instant Pot?
While these appliances are amazing, there are foods you should avoid trying to cook in them. Some foods fail in a pressure cooker. Others just burn or make horrible messes.
Breaded foods don't cook well in an instapot. The breading makes a mess on the bottom of the pot and results in burns or soggy food. 
Expensive, delicate meats may turn into jerky in an instapot. It cooks to pressure, not to temperature. You'll have a tough time getting your meat just right in this kind of cooker.
Be careful cooking dairy or cream sauces in your pressure cooker. They tend to burn. You can make certain pastas or macaroni and cheese in the instapot but wait until the end to add your cream, milk, or sauce to avoid burn marks.
Burgers don't come out with the right texture. Most of us like the carmelization on the outside of a burger. The instapot won't give you that. Instead, your burger will have a texture that's more consistent with boiled meat.
Can You Put Frozen Meat In Instant Pot?
Slow cookers aren't meant to cook frozen meats. Any raw meats going into a slow cooker need to be thawed first. This ensures the meat doesn't stay at dangerous temperatures for too long.
You can put frozen meats in an instapot, though. Pressure cooking takes the meat from frozen to a safe temperature quickly. It eliminates any health risk concerns. 
Can I Leave The House with Instant Pot On?
It's recommended you don't leave your house with the instapot on. The risk comes in the form of you not making it back when you thought you would. The nature of this cooker means it's under intense pressure. The pressure is meant to be released at some point. 
While it's ill-advised, if you must leave your instapot unattended, make sure it's already pressurized and in cooking mode. Try to make it back quickly.
Is It Worth It To Buy An Instant Pot?
It's worth buying an instapot if you're going to use it. It saves you time, effort, and space. You can replace several of your other appliances with this one machine. It's versatile enough to make all sorts of meals. It's easy to use and easy to clean. Most aren't very expensive, either.
Final Thoughts
If you're looking for a best seller in the realm of small kitchen appliances, the instapot is one. The numerous cooking methods coupled with the short cook times make these machines efficiency gems. Look for the right size, the attachments you want, your favorite features, and find the best deal for it all. 
FAQs:
What is the best instant pot to buy?
The best seller overall is the Instant Pot DUO60. The best for beginners is the Instant Pot Duo Nova.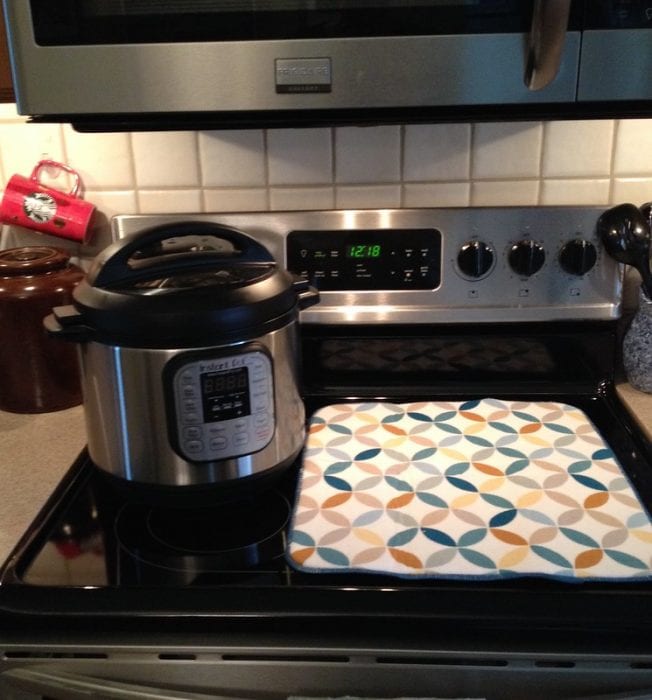 What is the best instant pot pressure cooker?
The best overall pressure cooker is the Instant Pot Duo 7-in-1 Pressure Cooker.
What are the best things to cook in an instant pot?
Pot roast
Rice
Beans
Barbacoa beef
Flan
Mashed potatoes
Soup
Salmon
Yogurt
Boiled eggs
Chili
Ribs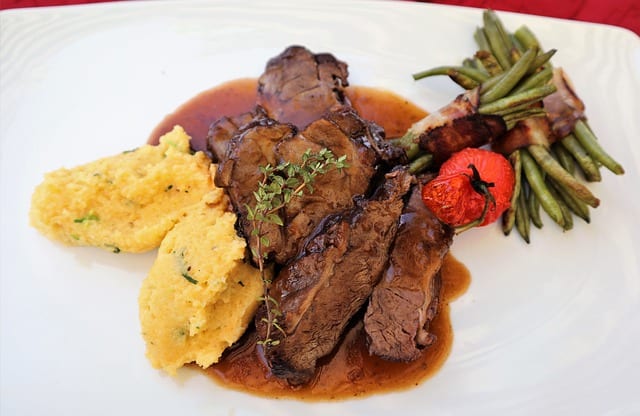 Is the Instant Pot Duo Nova better than the Duo?
The Duo Nova has more to offer than the Duo. There is a 10-quart option for the Duo Nova. You'll also have an auto-sealing lid and two sealing rings with the Duo Nova, which the Duo doesn't have. The Duo Nova also has a better display.
Where is the cheapest place to buy an instant pot?
It's best if you comparison shop at these places—Walmart, Best Buy, Amazon, and Kohls.
Which instant pot is better, Duo or Viva?
The big difference here is the Viva is meant to be the upgraded version. Duo has a lot going for it; however, it's built as a base model.
Why does everyone love the instant pot?
It makes cooking easy, less time consuming, and fun. It's versatile and it can help provide more options for healthy meals. Instant pot continues to be one of Amazon's best seller products for Prime Day.
Disclaimer: FamilyHype.com (Family Hype & FamilyHype) is a participant in the Amazon Services LLC Associates Program, an affiliate advertising program designed to provide a means for sites to earn advertising fees by advertising and linking to Amazon.com.
Last Updated on July 15, 2021 by Marie Miguel
DISCLAIMER
(IMPORTANT)
: This information (including all text, images, audio, or other formats on FamilyHype.com) is not intended to be a substitute for informed professional advice, diagnosis, endorsement or treatment. You should not take any action or avoid taking action without consulting a qualified professional. Always seek the advice of your physician or other qualified health provider with any questions about medical conditions. Do not disregard professional medical advice or delay seeking advice or treatment because of something you have read here a FamilyHype.com.