There are plenty of ways to spend your summer vacation. You can go to the beach, explore a new city, or even just relax at home. But these are all things that you'll have to do without your family and friends, so it's important for you to be prepared.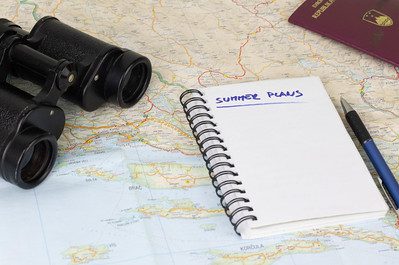 Source: flickr.com
It is important to plan your summer well in advance. It is also important to ensure that you are taking the right vacation tips to ensure that it is fun and memorable!
Tips To Enjoy Summer Vacation
In the summer, it's the perfect time to visit a new location or revisit a site you've been to before. A holiday is what you create of it, whether you're on your own, with companions, or with loved ones. Follow these summer vacation tips for arranging a summertime getaway.
The summer months are frequently the busiest time of year for several destinations. If you plan ahead, you can get your flight and hotel reservations before everyone else. Airline bargains can be found by signing up for notifications or flying at off-peak times of day during the week. It's also possible to keep an eye out for hotel discounts and book them as soon as the rates go down.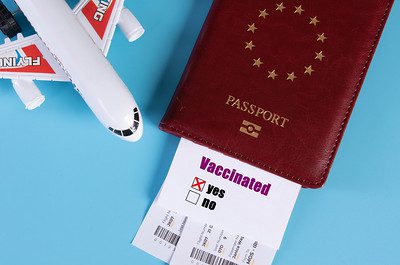 Source: flickr.com
Get the Best Flight Deals
You should clear your browser every time you look for flights when taking care of your booking details. Airline costs can go based purely on your search patterns in order to scare you into making a booking.
Using Google Flights, we were able to find low-cost carriers that other sites, such as Expedia, could not without waiting. In theory, this could be due to the fact that Google is not a travel company but instead refers customers directly to the airlines for booking. As a result, I've switched to using Google Flights to find the greatest deals on routes.
Due to an influx of tourists and a shortage of agents, TSA waits at airports are projected to be particularly long this summer. You should also pack a lot of patience since many people go out for summer vacations to play under the sun, get out of school, walk by the shore, stay in a relaxed environment, or find their happiness.
Set Your Itinerary and Print Them for Backup
This is a must-have for any summer vacation with the family. Involve the entire family in the moment and include a course for everyone on the itinerary while planning a vacation. For example, if you're planning a trip to Italy, be sure to take the youngsters who are history buffs on some tours of important sites so they also have a great time. If they are into self-defense, you can surely find an open place for vacationers somewhere. Consider taking a vacation into one of the many nearby caverns if you're traveling with someone else who's more daring.
If you are someone who frequently drains their phone's battery, always prepare money, paper copies of plane tickets and other bookings in case you can't get to them online and you want to avoid trouble in a sense. It's also a good idea to digitally scan and store a copy of your passport or other forms of identification in the cloud so that you can quickly retrieve it if you ever misplace it.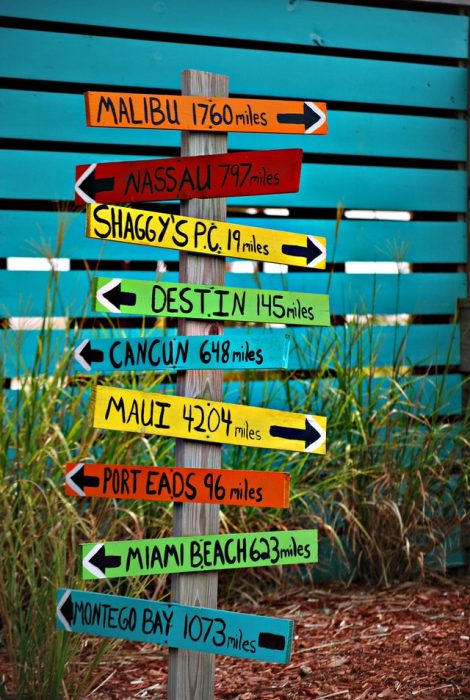 Source: pexels.com
Stay Hydrated and Healthy
While on vacation, you would like to enjoy yourself and take a break from your daily routine. The most important thing to remember while planning a vacation in the summer is to remain hydrated and stick to a schedule. Don't forget to carry vitamins and nutritious snacks for yourself and your traveling companions. If you're suffering from jet lag, try to stay hydrated and even wear a sleep mask to blot out the light.
Hotel rooms can make it tough to get a good night's rest and keep our immune systems in order while on the road. I always bring an eye mask and earplugs with me when traveling in case the light is too bright and to help with jet lag.
If you're flying for a long amount of time, bring antibacterial wipes and hand sanitizers to swiftly clean your hands and any surfaces you'll be touching frequently. You don't want to get sick while you're away from home. Just in case, bring along a variety of age-appropriate pain relievers and fever reducers. You should also bring books for you if you like reading, as well as for your young readers.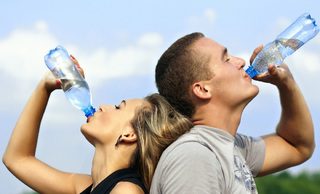 Source: pxhere.com
Going on a trip with young children is an experience in and of itself. For the greatest summer vacation planning advice, keeping your kids engaged is vital. Pack a variety of amusing things for children to do while they're traveling by airline or car. When you get to your destination, make sure you have enough planned activities for the day to keep the kids occupied until you return to your accommodation.
Also, for ideas on planning your activities for the day, be sure to pack some healthy and tasty summer vacation lunch ideas that your kids will love, such as sandwiches, fruit salad, and homemade trail mix.
Taking a trip in the summer is a great way to relax and de-stress. Traveling on a summer vacation might be stressful for some people because of the hoops they have to jump through to get there. Don't make your summer vacation a stressful one.
A wonderful strategy to reduce anxiety is avoiding having to deal with the hassles of traveling to and from the airport. Putting together a summer playlist can be a fantastic way to alleviate travel-related stress. Check out the summer vacation with teenagers for other ideas.
Take full advantage of a shuttle service to and from the airport. Pick up and drop off will be right outside your front door. Packing, getting to the airport, and finding a parking spot are all things we'll take care of for you.
Some regulations that are unbreakable at home can be a challenge to enforce while traveling, especially if you have young children with you. My daughter was able to spend more time on the iPad than normal while we were flying or driving. Desserts may be purchased in greater quantity, and bedtimes may be extended.
A little bit of adaptability can go a great way when people aren't following their usual schedules and you still want a perfect vacation and to make great memories during the summer break. Take some deep breaths, savor the weather with a cool drink, start relaxing with a good book, and learn to let go of control of your world.
Fill The Summer With Memories
Make sure your summer vacations are exactly what you desire by following these pointers. Use these summer vacation tips from Family Hype to alleviate some of the strain of planning. We offer a range of economical and practical family vacation solutions when you decide to get out of the house and start spending time with your family by the pool or beach.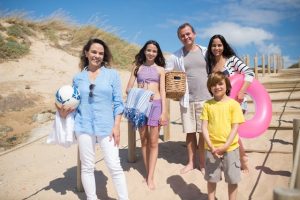 Source: pexels.com
We hope you enjoyed these summer vacation tips! Enjoy!
Tips To Enjoy Your Summer Vacations
Frequently Asked Questions (FAQs)
How can I enjoy my summer vacation?
How do you spend a great summer?
How I spent my summer vacation at home?
What are the three best things about the summer?
Why do students love summer vacation?
What should a student do in summer vacation?
Why do I feel happy in summer?
What are 10 facts about summer?
What is special in summer?
How can I enjoy a relaxing vacation?
How do I get excited about my vacation?
How do you enjoy a short vacation?
What do you say to enjoy your vacation?
Why do we enjoy vacation?
Why do all kids like summer so much?
Last Updated on May 14, 2023 by
DISCLAIMER
(IMPORTANT)
: This information (including all text, images, audio, or other formats on FamilyHype.com) is not intended to be a substitute for informed professional advice, diagnosis, endorsement or treatment. You should not take any action or avoid taking action without consulting a qualified professional. Always seek the advice of your physician or other qualified health provider with any questions about medical conditions. Do not disregard professional medical advice or delay seeking advice or treatment because of something you have read here a FamilyHype.com.