The secret to a good summer wardrobe for a woman is to highlight her most alluring qualities in the sexiest, most fashionable manner you can imagine. Every time a woman goes out, whether it's to spend time with friends or family, go on vacation, or just take a walk in the park, she is always thinking about how she might improve her appearance. In addition, since the temperature is climbing to new heights, it is more essential than ever before to dress in garments that not only make you look nice but also allow you to remain comfortable and cool.  When it comes to the best summer vacation clothes, you want to choose outfits that embody both style and practicality.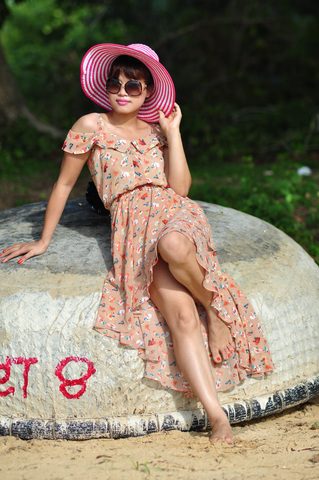 We have compiled a list of ten essential goods that you need absolutely have in your collection so that buying for your summer wardrobe will be a breeze. These are adaptable clothes that can be worn in a variety of different ways and will carry you through the season with ease, from flowing maxi dresses to stylish shorts and fashionable T-shirts. They range from flowy maxi dresses to elegant shorts and trendy T-shirts.
Here are the top 10 best options for summer attire to consider this year, along with their benefits:
Maxi Dresses
A lady should have at least one maxi dress in her closet throughout the warm summer months. It is not only comfy but also flattering, and depending on the occasion, it may be dressed up or down. Pick one with prints for a trip at the beach and go with a solid hue for a more sophisticated style. Then, pair it with a hooped or dangling jewelry for summer vacation.
Shorts
Shorts are the perfect clothing item to wear on hot summer days when you want to show off your legs but don't want to wear anything that is too exposing. Choose a pair of shorts made of denim or opt for something that is more fun and flirtatious, such as shorts printed with flowers.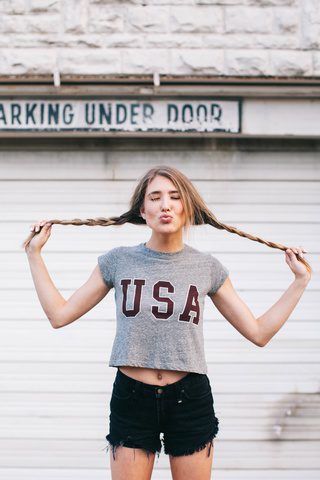 T-shirts
A capsule wardrobe for the summer should always include a selection of high-quality T-shirts. They are convenient, simple to put together, and versatile, so you may wear them for a variety of events. Find the right T-shirt for you by selecting from among a wide range of colors and patterns of designs.
Flowy Skirts
A woman's summer wardrobe just cannot be complete without at least one flowy skirt. It has a chic and ladylike appearance and may be dressed up or down according to the requirements of the event. Dress it up for a more formal occasion by teaming it with a blouse and shoes, or go for a more laid-back vibe by wearing it with a simple T-shirt or a tank top.
Dresses
A dress is an excellent choice for any occasion, but it is particularly recommended for warm-weather use. Make sure that the dress you pick, whether it be a maxi dress, a midi dress, or a tiny dress, is made from a material that allows air to pass through it so that you can remain comfortable and cool despite the heat.
Sunglasses
Sunglasses are not only fashionable, but they also serve the function of shielding your eyes from the sun's potentially damaging ultraviolet radiation. Make an investment in a quality pair of sunglasses that are both fashionable and practical.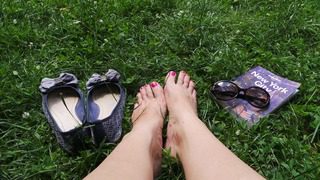 Sandals 
A quality pair of sandals is a must-have summer accessory that every lady should have in her closet. They are not only easy to wear, but also adaptable, and can be paired with a wide range of various outfits. You may go for a more laid-back style by opting for a pair of flat sandals, or you can dress them up for a more formal event by adding heels.
Bag 
A summer bag needs to be fashionable and practical at the same time. It shouldn't be so enormous or cumbersome that it's difficult to carry about, but it should be big enough to hold all of the summer vacation necessities you need to get through the day. For a style that is appropriate for the warm weather season, choose a bag that is crafted from natural materials such as straw or canvas.
Hat 
A hat is the ideal item to round off any look during the warm summer months. Not only does it have a nice appearance, but it also does a wonderful job of keeping your head cool and shielding your skin from the sun. Whether you're going to the beach or attending a more formal event, a hat made of straw is the way to go.
Accessories
This season is the ideal opportunity to try out a variety of various looks for your accessory. When it comes to accessories, the alternatives are almost limitless; they may range from bold statement earrings to delicate chokers. Just remember to pick out items that are manufactured from hypoallergenic materials so that you won't have to worry about your skin reacting negatively to them.
Make sure you don't forget to relax and have some fun with the clothes you wear throughout the summer. By combining and matching a variety of pieces, you can put together summer outfits that are both one-of-a-kind and on trend.
FAQs: 
How do I look classy on vacation?
If you want to maintain your sense of style when away from home, there are a few essential things you should keep in mind. First, be sure to include timeless and multifunctional items in your suitcase that can be combined in a variety of ways to create a variety of styles. Second, you should steer clear of wearing apparel that is too exposing or too casual and instead choose for combinations that are sophisticated and well-put-together. And finally, don't overlook the importance of adding some accessories! Even if you're always on the go, you can still appear and feel put-together by selecting only a few well curated accessories that complement your outfit.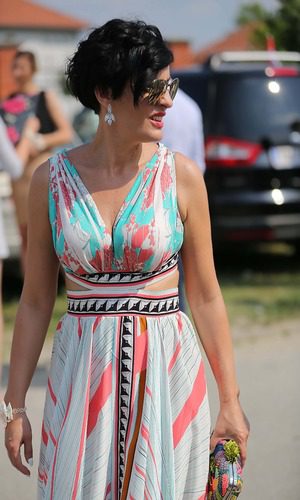 What clothes to wear on a beach holiday?
The purpose of beach vacations is to relax and enjoy the sun, sand, and waves. Consider the local climate before planning your trip. If the climate is warm throughout the year, you can get away with cotton or linen. However, if you're heading to a beach resort with lower weather, you should carry a sweater or jacket. Next, consider the activities you will engage in while your trip. If you want to spend the most of your time reclining on the beach, a swimming suit should suffice. However, if you expect to do a lot of walking, hiking, or swimming, you should bring shorts or a skirt. Lastly, do not forget accessories.
How do you pick clothes for a vacation?
The ideal holiday clothing to bring depend on your location, temperature, and personal style. There are some common packing recommendations to remember. List your holiday activities. You'll need swimwear and light, breathable clothes if you're going to the beach. Pack comfortable, suitable clothing for hiking or other outdoor activities. Consider your destination's climate. Pack lightweight clothing that will keep you cool if you're heading someplace hot, and pack layers if you're going somewhere chilly. Neutral, mix-and-matchable apparel gives you the most wardrobe alternatives. Pack sunglasses, sunscreen, hats, and jewelry.
How should I dress for a resort vacation?
A few fundamental guidelines to follow to ensure you're dressed adequately for a resort holiday. To begin, choose clothes that is both comfortable and breathable, since you will most likely be spending time outside in warm weather. Second, bring enough of light layers so you may adapt your wardrobe as the temperature changes during the day. Third, bring items that can be combined and matched to create multiple outfits; this will help you decrease baggage while also maximizing style.
What can I wear instead of a swimsuit?
When it comes to swimming apparel, you are not limited to only wearing a bikini. There are a lot of different choices that may be just as comfy and fashionable at the same time.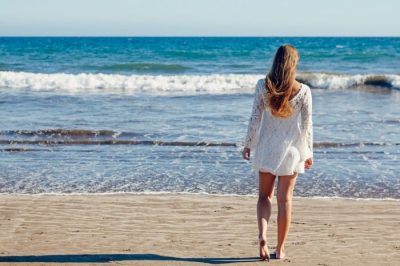 Some examples of this are as follows:
Sporting shorts
Swim trunks
Bikini bottoms
One-piece swimming trunks
Printed or patterned leggings
Rashguard shirt
Tankini top
Tunic
Cover up
Last Updated on April 24, 2023 by Cath Aguinaldo
DISCLAIMER
(IMPORTANT)
: This information (including all text, images, audio, or other formats on FamilyHype.com) is not intended to be a substitute for informed professional advice, diagnosis, endorsement or treatment. You should not take any action or avoid taking action without consulting a qualified professional. Always seek the advice of your physician or other qualified health provider with any questions about medical conditions. Do not disregard professional medical advice or delay seeking advice or treatment because of something you have read here a FamilyHype.com.