Noise cancelling headphones allow people to zone out and sink into their own world when they need to. They can be used on public transportation so you can hear your audiobook, podcast, or the music of your choice without any disruption from the sounds around you. You can use them in class for a more quality study session. You may even want to use them at night for sleeping, if there's something or someone you'd like to drown out.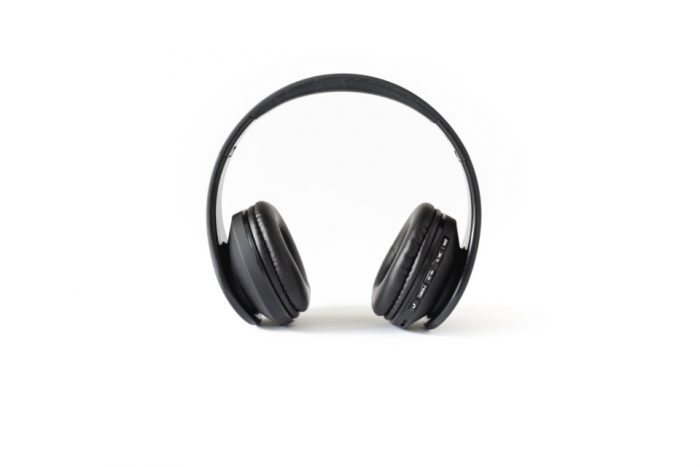 What are the best noise cancelling headphones to buy, though? You'll want the noise cancellation level needed for the environment you're going to be using them in. Look for the features you want them to have, like voice calling or padding for comfort. And make sure to choose wisely for your budget.
Who Makes Noise Cancelling Headphones?
There are a few heavy hitters in the noise cancellation business. Bose has been leading the pack for quite some time. Sony is another name most people will recognize. The up and comer to the game is Apple with their launch of the AirPods Max.
There has been room for others in this market, too. You can find some good noise cancelling headphones from Beats, Microsoft, Mpow, and Anker, amongst a few others.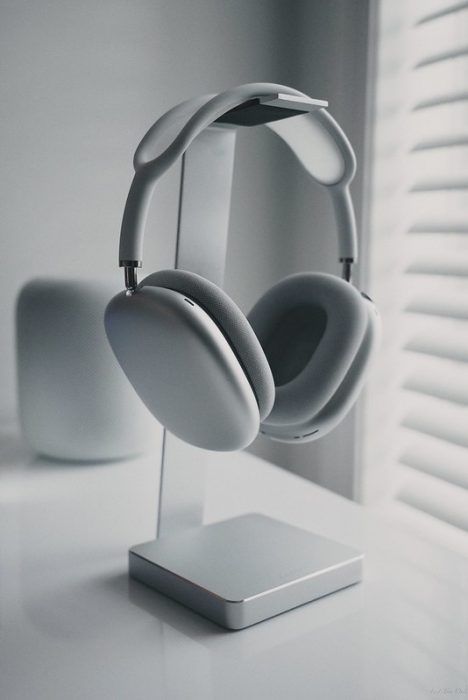 Do Noise Cancelling Headphones Block All Sound?
Headphones created with noise cancellation technology won't likely block every bit of sound out. The best noise cancelling headphones block out some sound completely, while reducing the rest. Low tone sounds are the easiest to block out. High pitched or loud mid-range pitches won't be blocked out all the way. 
Ultimately, it wouldn't be good if they did cancel everything out. Wearers of noise cancelling headphones should still be able to hear enough so they can be aware of what is going on around them. Most of the time these are worn when in public places. You don't want to be so blocked out that you can't hear an alarm or someone trying to get your attention.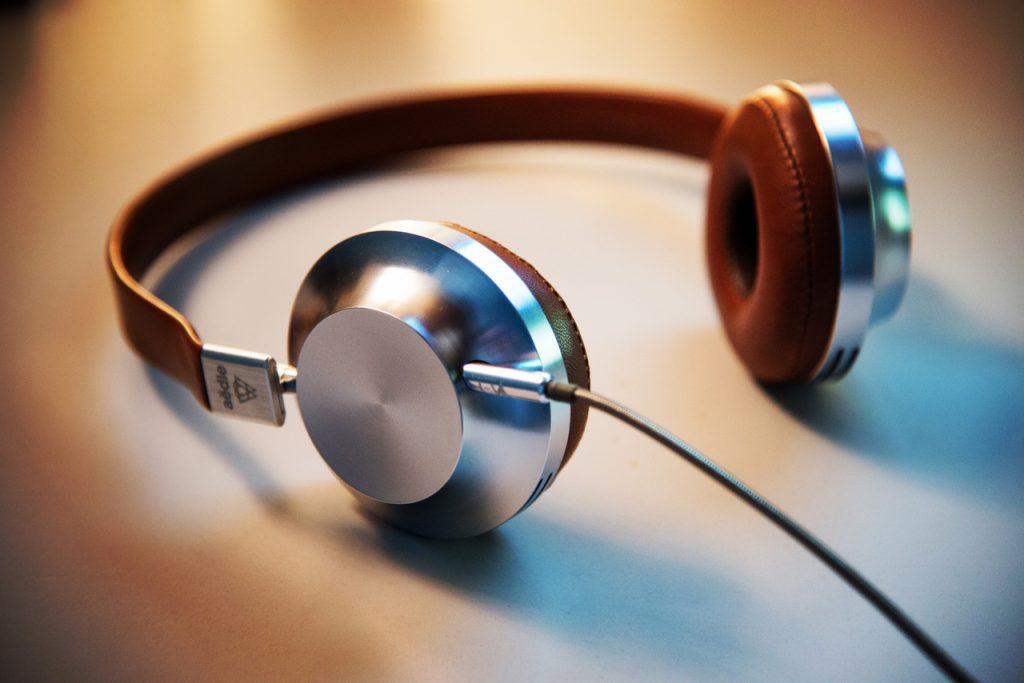 What Is Active Noise?
Active noise is the ambient sound in the environment around you. Active noise in a restaurant could be chatter, running equipment, background music, and other things you don't need to distract you from what you're doing. Active noise that is a low droning sound will be blocked out more than something at a higher pitch. Many people use noise cancellation headphones on plane rides because it helps to drown out the engine noise. 
Features Of Noise Cancellation Headphones
You can get on the ear headphones that cover the entire ear or buds or pods that go in the ear. One really isn't better than the other, although many users feel the on the ear headphones are better than ear buds. One of the factors that can affect how well the noise cancellation headphones work is the sealing effect. The better seal you can get, the better noise cancellation you'll get. The seal will depend on the fit of the headphones, so without using them, it will be hard to know how good of seal you'll get.
If you are going to be using your noise cancellation headphones for long periods of time, you want something with a long battery life. You may also want to look at how long the charging time is. 
Calling capabilities could be important to you. If you're working from home and you wanted noise cancellation headphones to block out your noisy neighbor, you still want to be able to take your calls for work. The best noise cancellation headphones for your purposes will have excellent, crisp calling audio. 
The look of the headphones may be very important to you too. If you're at home using them, it probably won't matter to you as much, however, if you're using them for noise cancellation at school, work, or anywhere else in public, you may want to consider the aesthetics of the headphones you're looking at. Do you want something discreet like in the ear buds or some on the ear headphones in your favorite color? Some of them are offered in different colors and styles.
The comfort of the noise cancellation headphones will usually be provided by some padding materials or, in the case of the ear buds, the hook that goes over the top of the ear to hold it in place. You can choose active noise cancellation headphones that have thick padding, but keep in mind they won't be sleek or easy to pack. If you want something a little more stream lined, you'll want to choose a set with less padding.
Time to look at some examples of the best noise cancelling headphones.
Best Noise Cancellation Headphones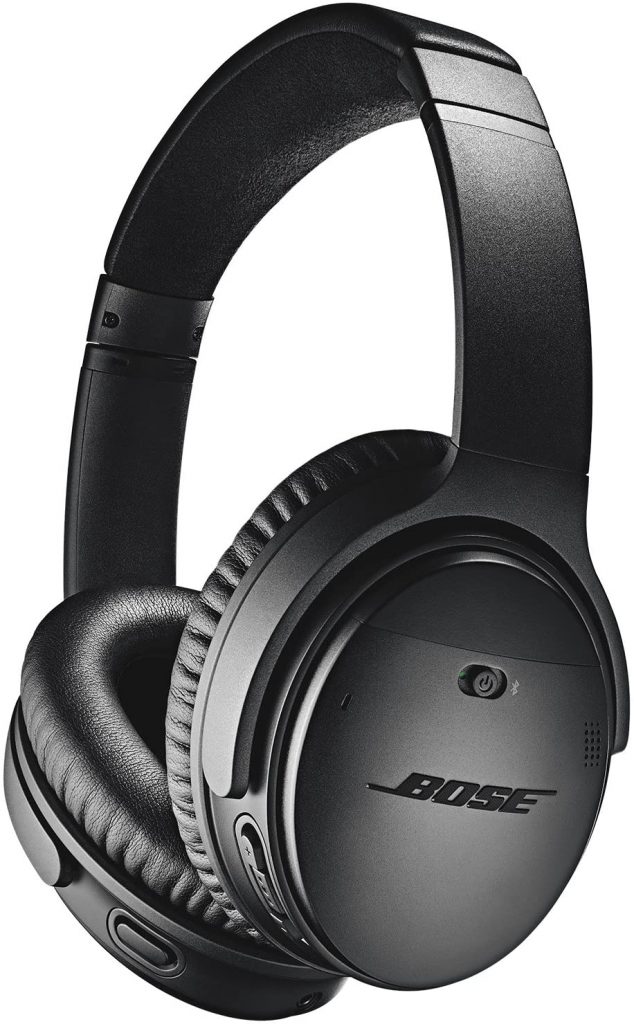 There are more than 40,000 reviews of these headphones on Amazon and 93% of those are 4 stars and above. Not only do you get three different levels of noise cancellation to choose from, but you also get Alexa voice control capability. You can control you headphones from an action button on the side or through the Bose Connect app, as well. These headphones allow you to make personal settings that it will remember for a better listening experience. You'll also have access to updates that come out from Bose.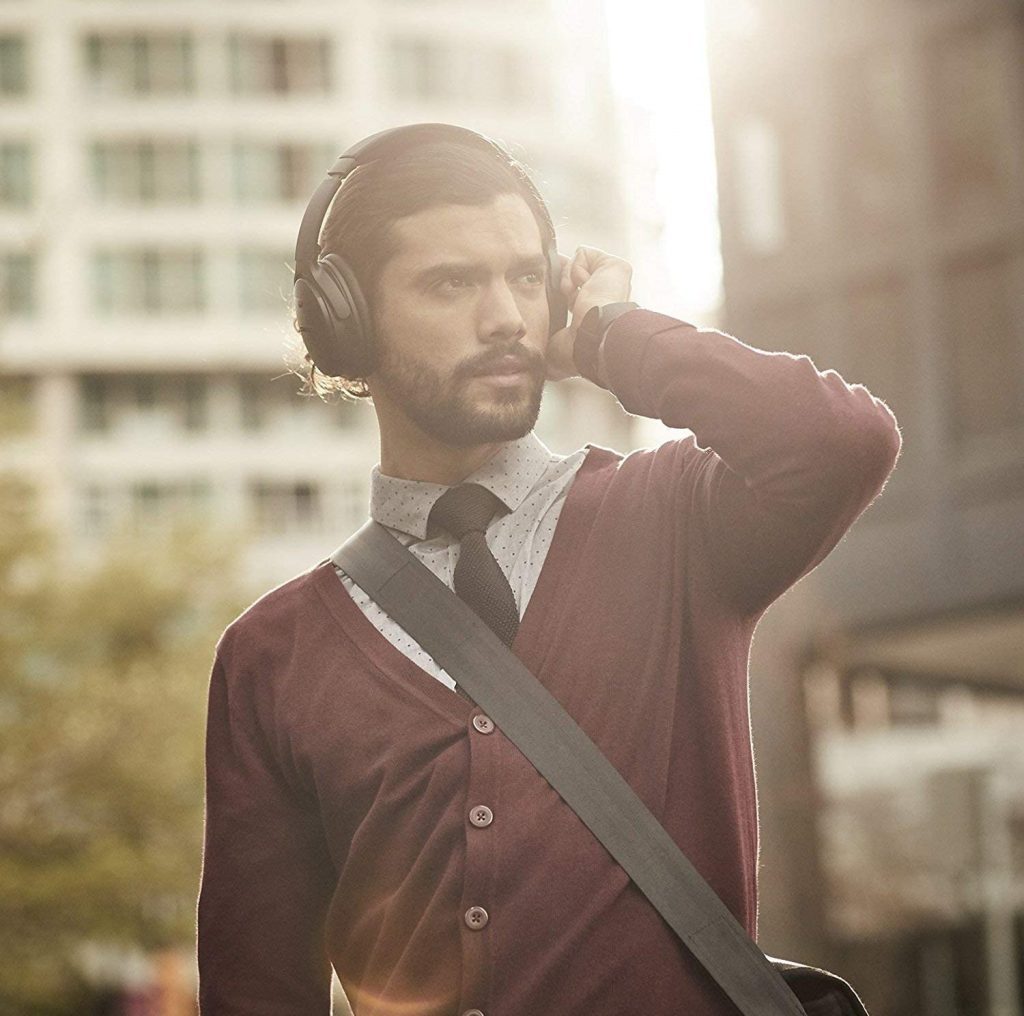 Pros:
Bose is gold standard in audio world
Super easy Bluetooth pairing
Long battery life (20 hrs.)
Carrying case included
Noise-rejecting dual microphone
Cons:
No apps for users of Android devices (yet)
A little too much ambient noise during phone calls
More basic than active noise cancelling headphone from other manufacturers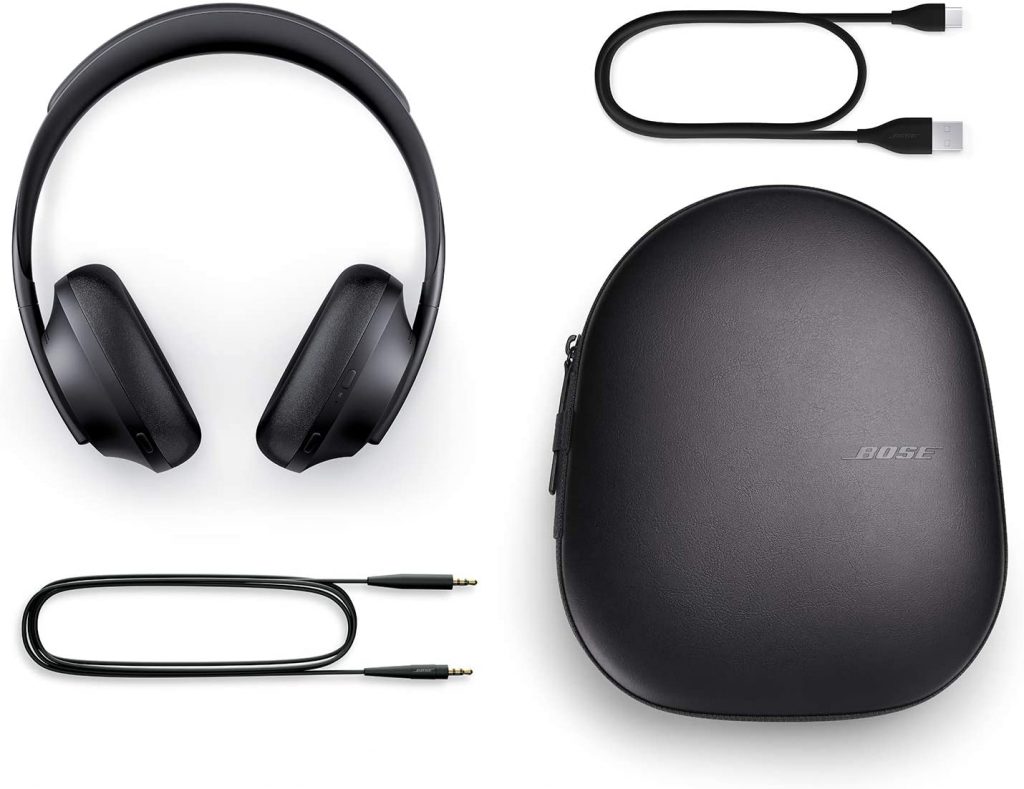 This is another option for the best noise cancelling headphones from Bose. They, too, are Alexa voice control equipped. You can choose from three colors—black, silver, or white. The ear cups are angled and padded for better comfort. The microphone system includes six mics actually working together. There are 11 levels of active noise cancellation. The sound quality and smart technology combine to make these intuitive headphones that play your music the way you want it to sound. For those who don't use Alexa, it's easy to use the Bose app or the touch controls on the actual headphone cups.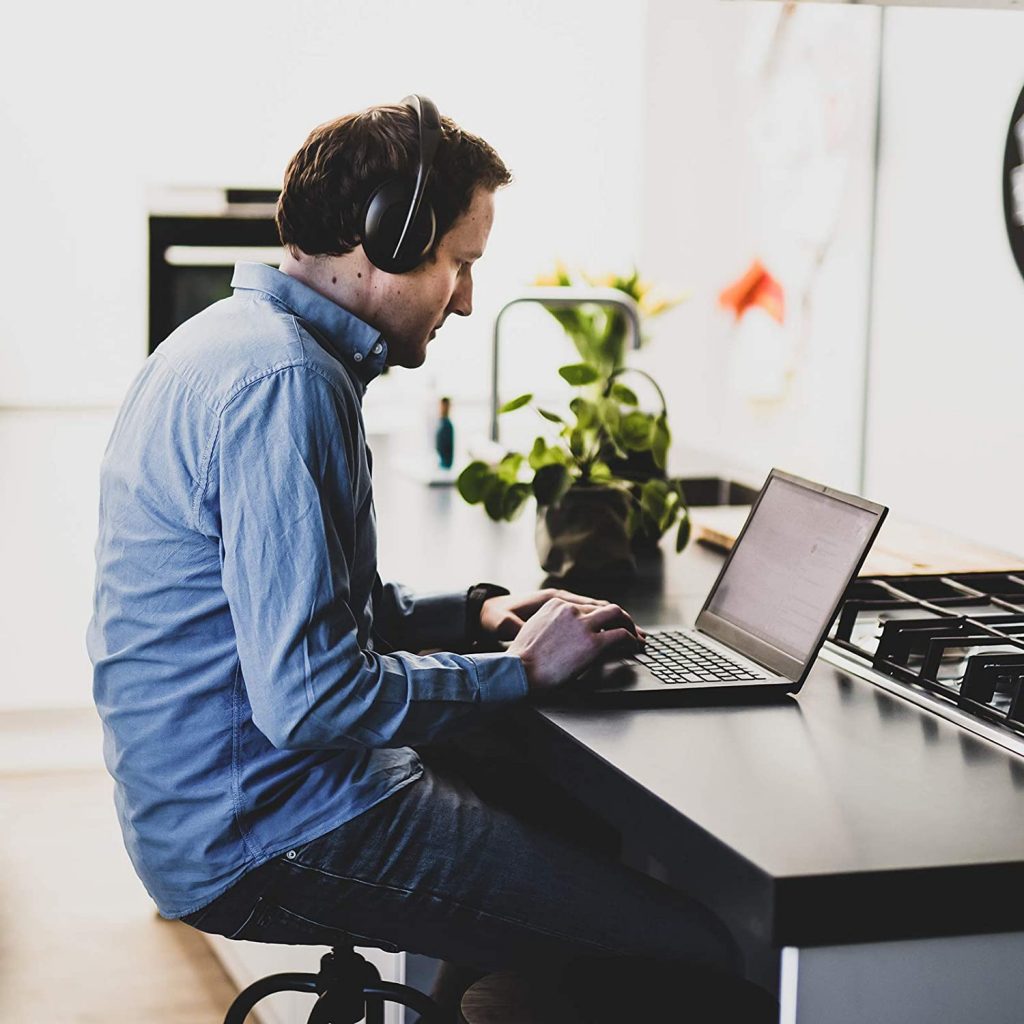 Pros:
11 levels of noise cancellation
High quality sound
Long battery life
High performance microphone system
Fast and smooth Bluetooth pairing
Very comfortable
Cons:
Headphones don't fold up
Somewhat heavy
Some heat emitted while in use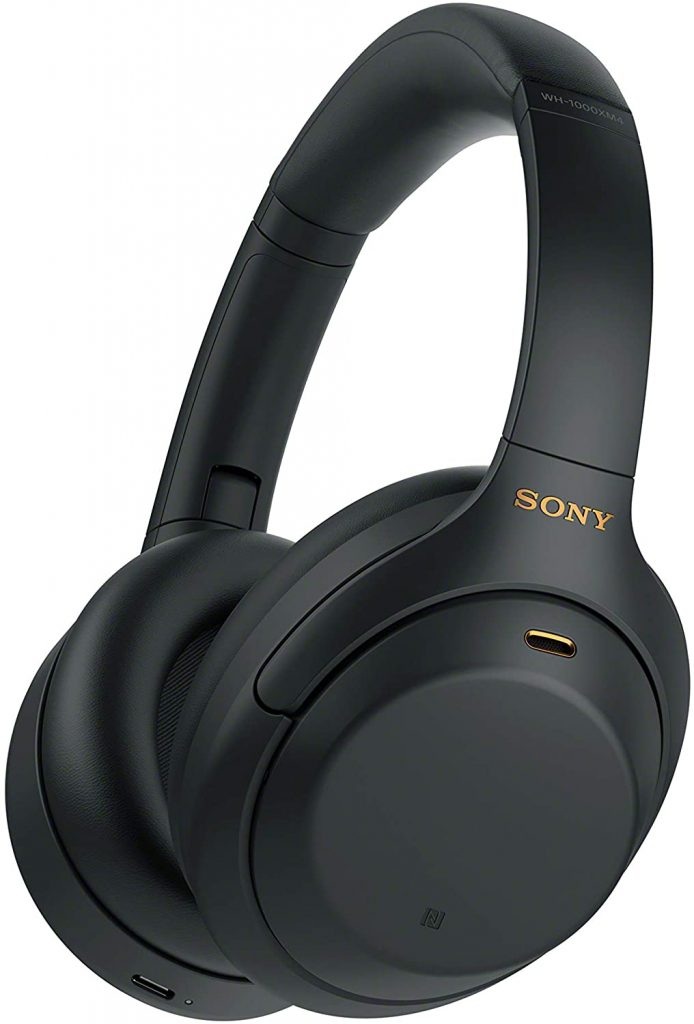 These Sony headphones are priced similarly to the Bose options we've already mentioned. They come in three color selections—black, blue, and silver. There are five built in microphones to help callers hear you clearly when you speak. You can pair these with multiple devices quickly and easily. They're quick to charge and you can get up to 30 hours of battery life from one full charge. This is a newer design from Sony that is meant to be more comfortable during long listening sessions.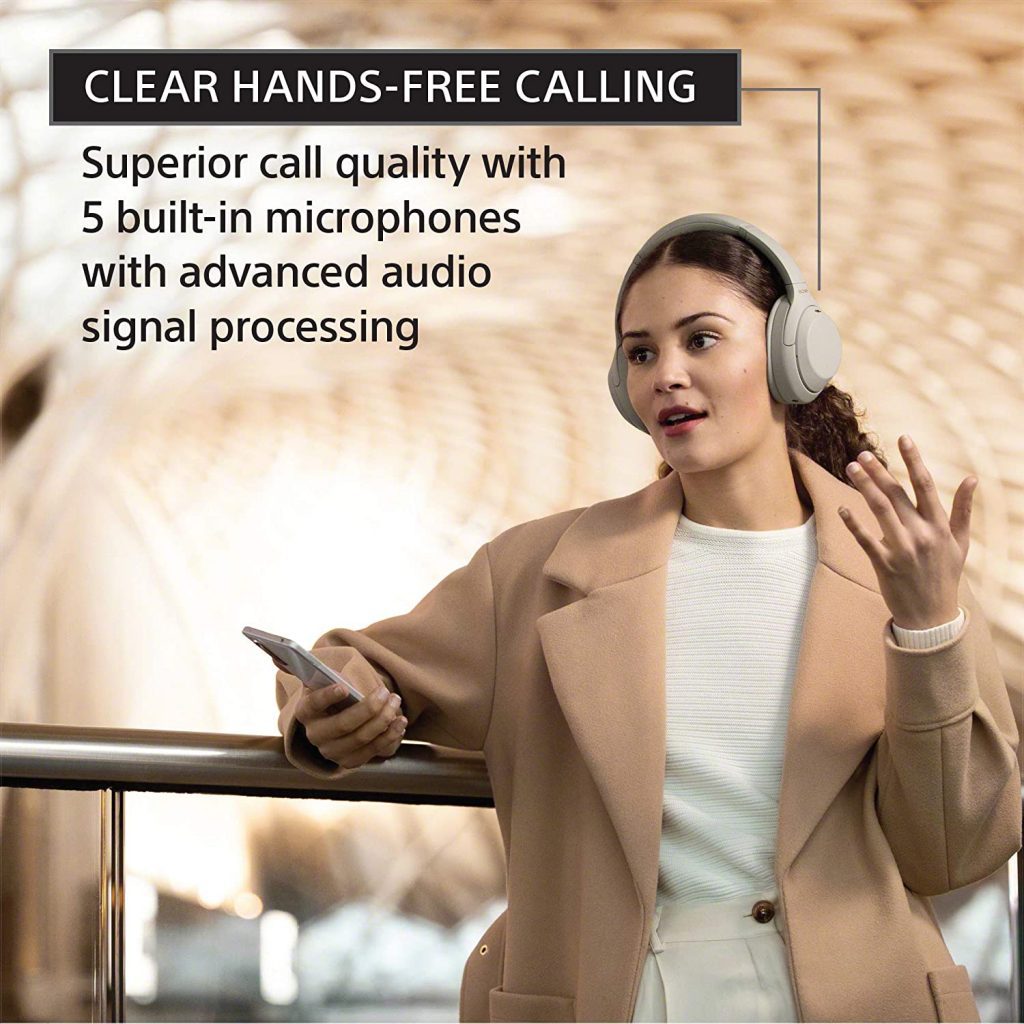 Pros:
10 minutes of charging gets you 5 hours of use
Case is included
Easy to use touch sensor controls
Includes Adaptive Sound Control technology
Multiple device pairing
Cons:
Touch controls can be overly sensitive and awkward
Ears get hot if wearing for a long time
Some compatibility issues with specific devices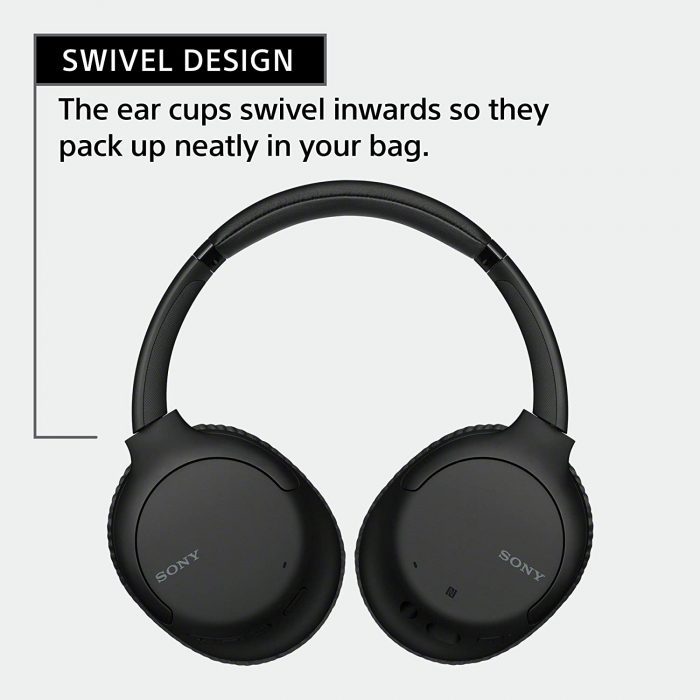 This model has the lowest price tag on our list. That being said, they come with the longest battery life of up to 35 hours of listening. You can also use them with the included headphone cable if you don't want to use the battery. While they don't fold up, the ear cups do swivel so you can lay them flat and fit them into a bag easier. The ear cups are adjustable and have soft padding in an oval shape for added comfort. The active noise cancellation works with smart technology to give you a smoother listening experience with fewer distractions.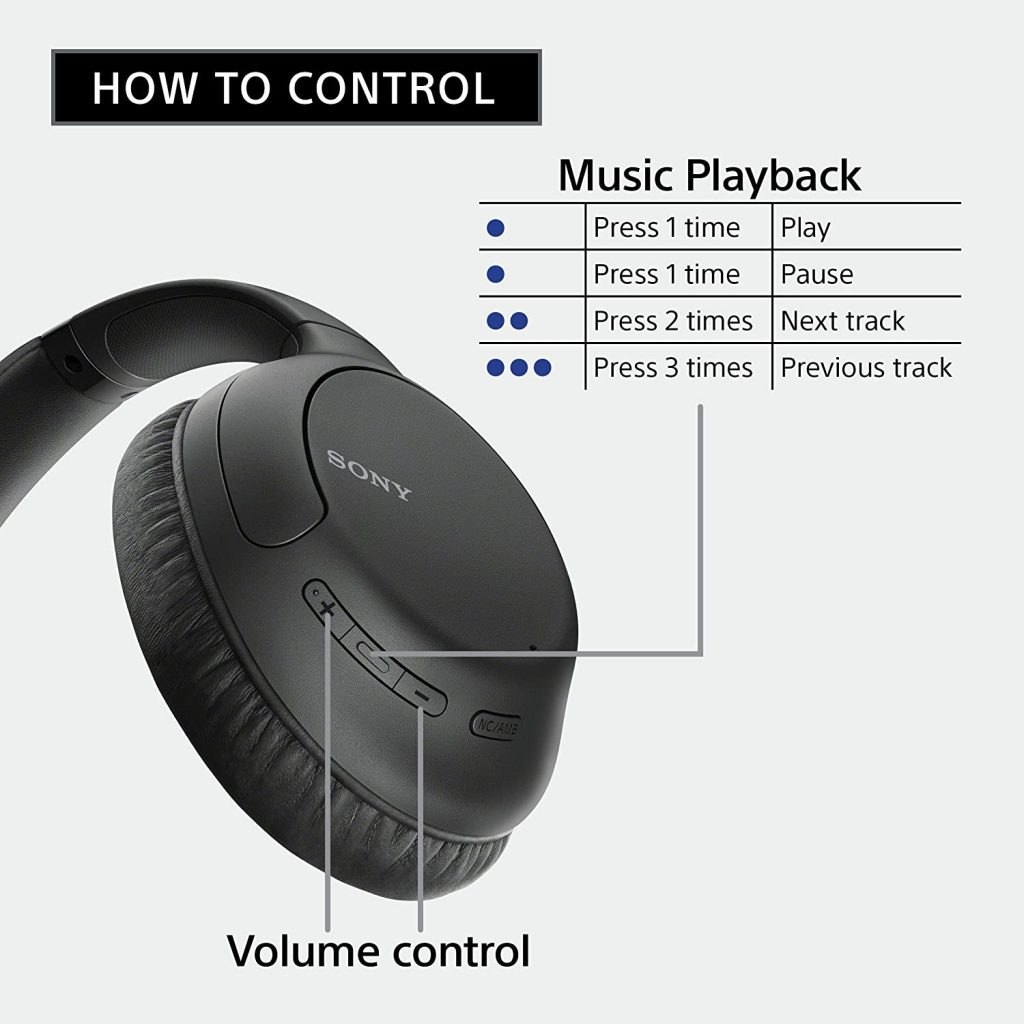 Pros:
Quick charging
Easy to pack in a bag with ear cups that swivel
Long battery life (35 hours)
Budget friendly
Good sound quality
Cons:
Uncomfortable band
Bluetooth drops sometimes
A little too lightweight and flimsy
Is It Worth Buying Noise Cancelling Headphones?
If you use headphones a lot, yes, it's worth it to look for the best noise cancelling headphones you can afford. Why not give yourself a little less distraction? Whether you're working from home, you have a student who could use them, or you just like to tune out the world on a walk or a run, noise cancelling headphones can provide you with a better experience. Many of them have very good sound quality for listening to music and block out the world around you so you can be totally immersed in the audiobook of your choice.
Conclusion
The best noise cancelling headphones for you will be comfortable, right for your budget, easy for you to use, and give you the listening experience you're looking for. If you want theater sound for watching movies, find the best noise cancelling headphones for that activity. If you're just trying to drown out the neighborhood noise when you're in your home office, look for the headphones with the best noise cancelling capabilities. Match the headphones you buy to the way you're going to use them and hopefully you'll find the ideal fit.
FAQs:
What are the best noise cancelling headphones on the market?
The best overall noise cancelling headphones are Sony's WH – 1000XM4 Wireless Industry Leading Noise Cancelling Overhead Headphones.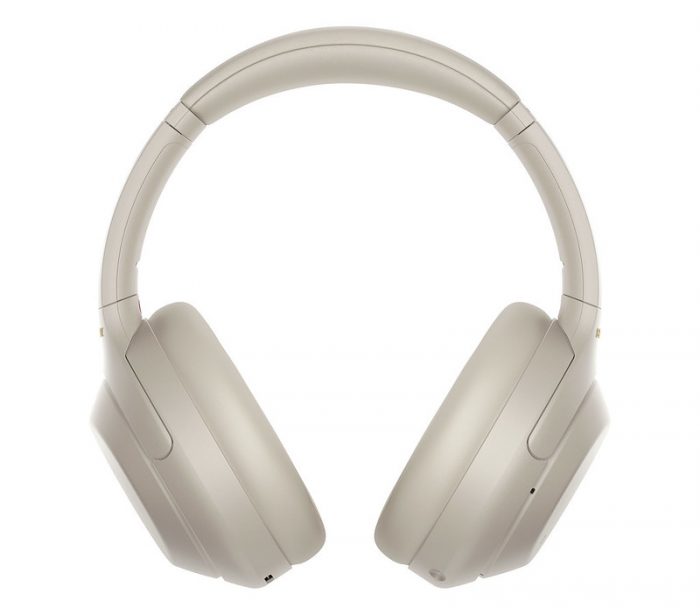 Are there any headphones that cancel all noise?
No. While some of these headphones are good at reducing the volume of most noises, they will not block out everything. Low droning sounds will be much softer. Some frequencies can't be blocked out much at all. That being said, there are some noises that can be blocked out almost all the way.
What are the best noise cancelling headphones 2020?
The Apple AirPods Max headphones are one of the best, but at a much higher price than many of the competitors' models. Again, this goes to Sony for the WH – 1000XM4 Wireless Industry Leading Noise Cancelling Overhead Headphones.
Is noise cancelling bad for you?
Noise cancelling isn't bad for you. The headphones basically emit a counter-sound to cancel out the unwanted sound. Some people may notice a hissing in the headphones because of this. It won't affect your hearing in a bad way. There are some reports of the hissing making some people feel dizzy, though.
Which is better, Sony or Bose noise cancelling headphones?
There are consumers who will vouch for either of these. However, in the more recent reviews, Sony seems to be taking the lead for best overall.
Is Bose or Sennheiser better?
Bose is better than Sennheiser in a total overview of the two. However, both have their own factors that stand out from the crowd.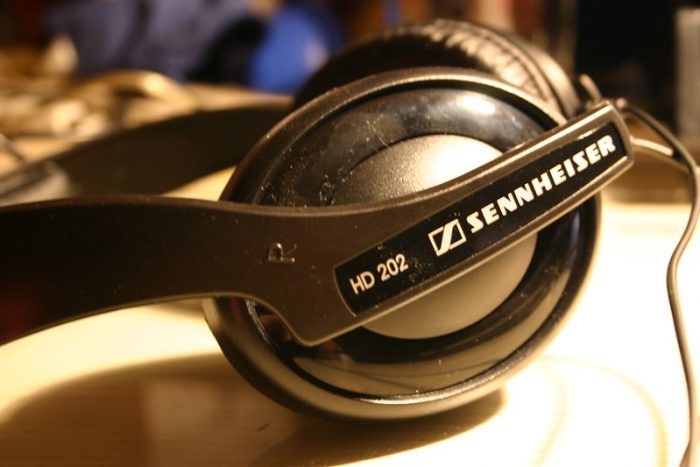 Why can I still hear with noise cancelling headphones?
These headphones cancel out noise with other noise. This isn't going to be a perfect system. Some frequencies are harder to block out than others, too. For the most part, noise cancelling headphones will decrease noise but not cancel it altogether.
Is it bad to sleep with noise cancelling headphones?
It is safe to sleep in them if you're comfortable. It's safer than sleeping with earplugs in. 
Disclaimer: FamilyHype.com (Family Hype & FamilyHype) is a participant in the Amazon Services LLC Associates Program, an affiliate advertising program designed to provide a means for sites to earn advertising fees by advertising and linking to Amazon.com.
DISCLAIMER
(IMPORTANT)
: This information (including all text, images, audio, or other formats on FamilyHype.com) is not intended to be a substitute for informed professional advice, diagnosis, endorsement or treatment. You should not take any action or avoid taking action without consulting a qualified professional. Always seek the advice of your physician or other qualified health provider with any questions about medical conditions. Do not disregard professional medical advice or delay seeking advice or treatment because of something you have read here a FamilyHype.com.