Sleep is so very important for maintaining health and just generally feeling good. Sometimes, though, a good night's rest is hard to come by. The mattress you lay on at night may be the culprit that's making it hard for you to get the sleep you need. A good mattress can make all the difference in the world for how rested you feel.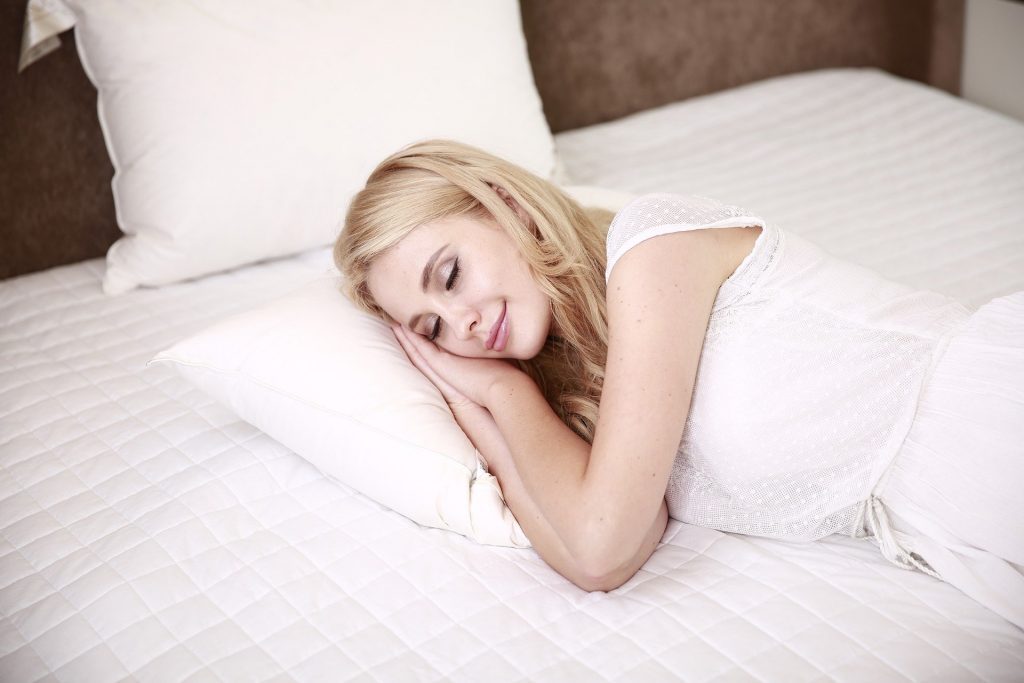 Let's start by talking about the different types of mattresses there are and what features you should know about. Then, we'll look at a few of the best mattresses on the market that could help you get better sleep.
Different Mattress Types
Mattresses are made out of all sorts of different materials now that weren't around decades ago. It used to be, you would get a box spring platform mattress for the bottom of the bed as a foundation and then put an innerspring mattress on top of that. Those are certainly still around, however, there is a trend toward other mattress types.
Innerspring Mattress – This type off mattress is filled with springs or coils made of steel. When something lays on the bed, the springs compress. As a general rule, the more springs there are, the better quality the mattress is and the longer it will last. There are plenty of variances in the coil shapes, sizes, distribution throughout the mattress, and even coils that are wrapped. Here are some of the types of coils that are used within these kinds of mattresses: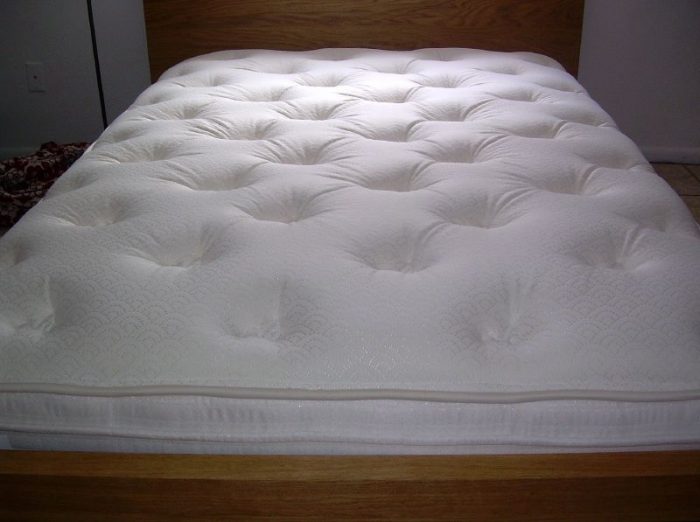 Bonnell – These look like an hourglass. They were the earliest coils ever used. The price for these is usually somewhere in the mid range.
Continuous – One single wire is used to make the entire support that runs through the whole mattress. The continuous coils are made in an S-shape and are all connected.
Offset – These have the same hourglass shape of the Bonnell springs but have flattened edges that keep the bed from getting squeaky. The mattress will conform to your body more with the offset coils.
Pocketed – This means the coils are wrapped in something and isolated from the other coils. They all work independently from each other. That makes for better support and the isolation of movement.
Marshall – These are essentially the same as the pocketed coils. They're encased and help with keeping the motion felt when another person moves to a minimum.
Memory Foam Mattress – Memory foam mattresses are quickly becoming one of the most popular types for people all around the world. The original memory foam was created by NASA in 1966, however, the first time it was seen in a mattress wasn't until 1991. Memory foam mattresses conform to sleepers' bodies giving them a cozy cradled feeling. They're really good for taking pressure points away, isolating motion, keeping the spine aligned, and keeping away allergens and dust mites. 
Latex Mattress – There are quite a few similarities between a latex mattress and a memory foam mattress. They can both give you that sort of cradled feeling. Memory foam does so to a deeper level, though. Latex mattresses give you some of the cradling, along with a bouncy feeling and less heat retention. One thing to look out for with these is the difference between natural latex and synthetic latex. Most people will likely prefer natural, but there are synthetic latex mattresses, as well.
Hybrid Mattress – This is exactly what it sounds like, a mattress that has both innersprings and a layer of memory foam or latex over top. If you like the soft, cushy, cradled feeling of memory foam, but you still want to be supported by something more solid, then a hybrid mattress is what you're looking for. There may be one top layer or up to three. 
Pillowtop Mattress – This type of mattress has a pillowed layer on top of whatever material the body of the mattress is made of. The top layer can be somewhat thin, but it can also be several inches thick. Inside the pillowtop could be foam, wool, latex, or cotton. They usually cost more than other mattresses so it's up to you to decide if this is the best mattress type for you and your budget.
That's a general overview of different kinds of mattresses you can choose from. There are others in the mix, but these are the most popular. So now, let's look at some of the best mattresses on the market and the different mattress brands you should consider.
Best Mattresses On The Market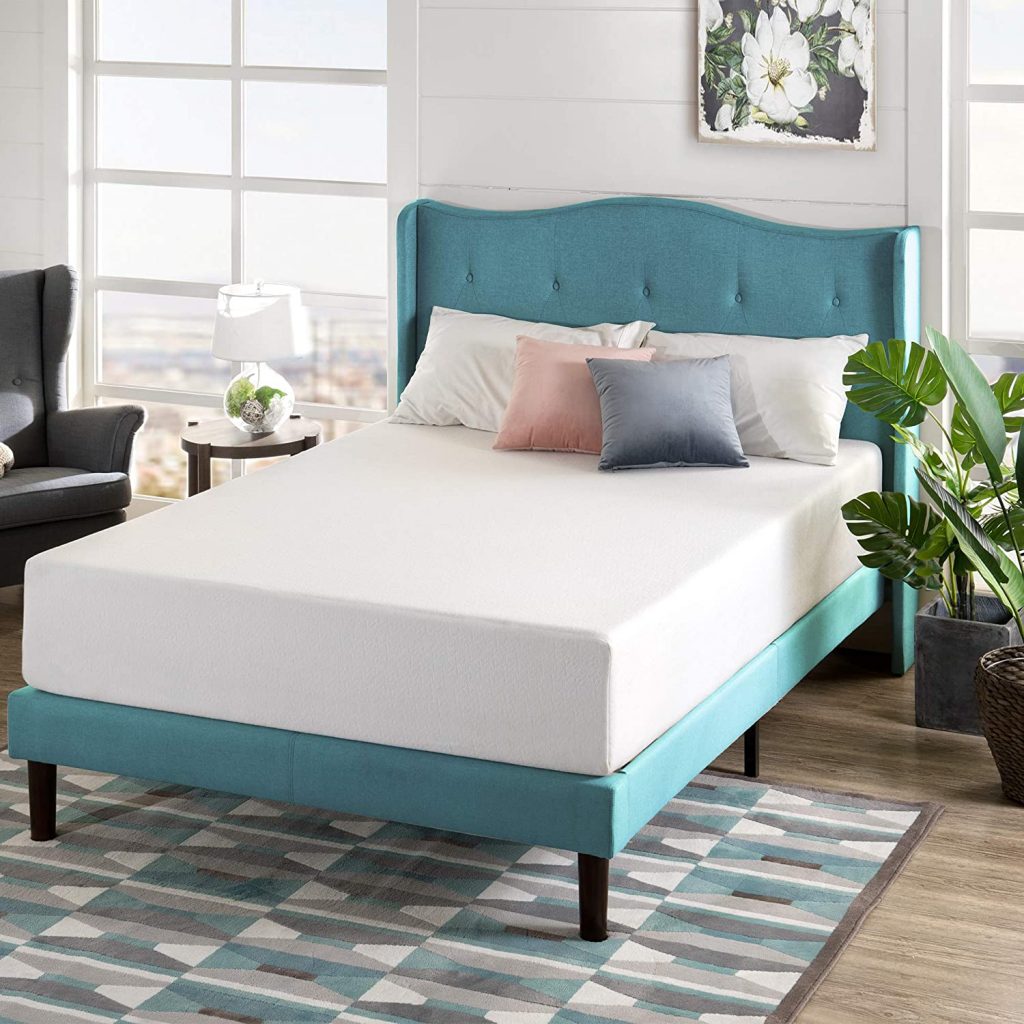 This memory foam mattress is infused with green tea to help you relax and Activ charcoal that absorbs moisture so you can get the best night's sleep possible. You won't wake up with aching from pressure points because the memory foam conforms to your body so you're more comfortable and wake up refreshed. There are different layers of high quality, Certipur US certified foam that gives you different benefits to help you sleep. You'll also find the Zinus Green Tea Memory Foam Mattress easy to place in the room and unbox.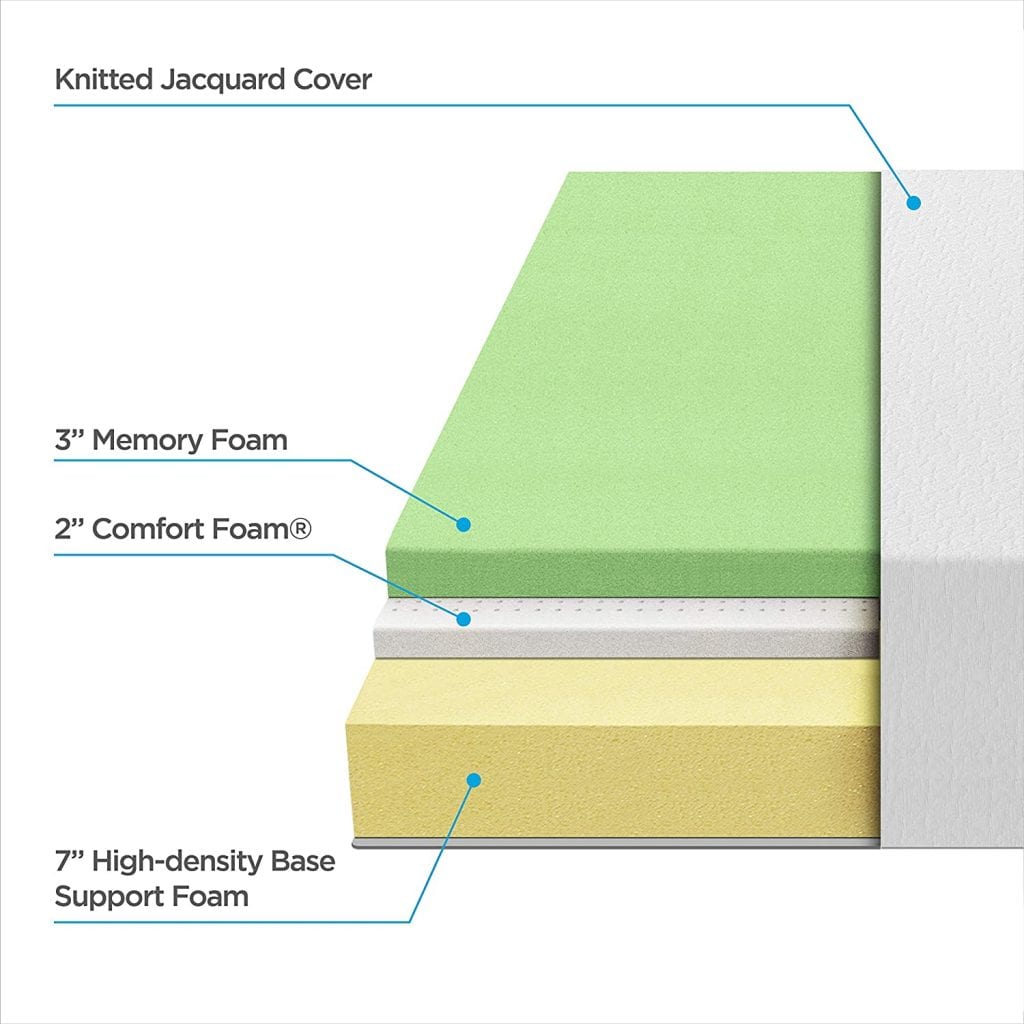 Pros:
Available in several sizes and thickness options
Layers of foams eliminate any pressure points
Easy to maneuver packaging
10-year limited warranty
Cons:
Retains heat
Some complaints of chemical smell
Too much moisture can cause issue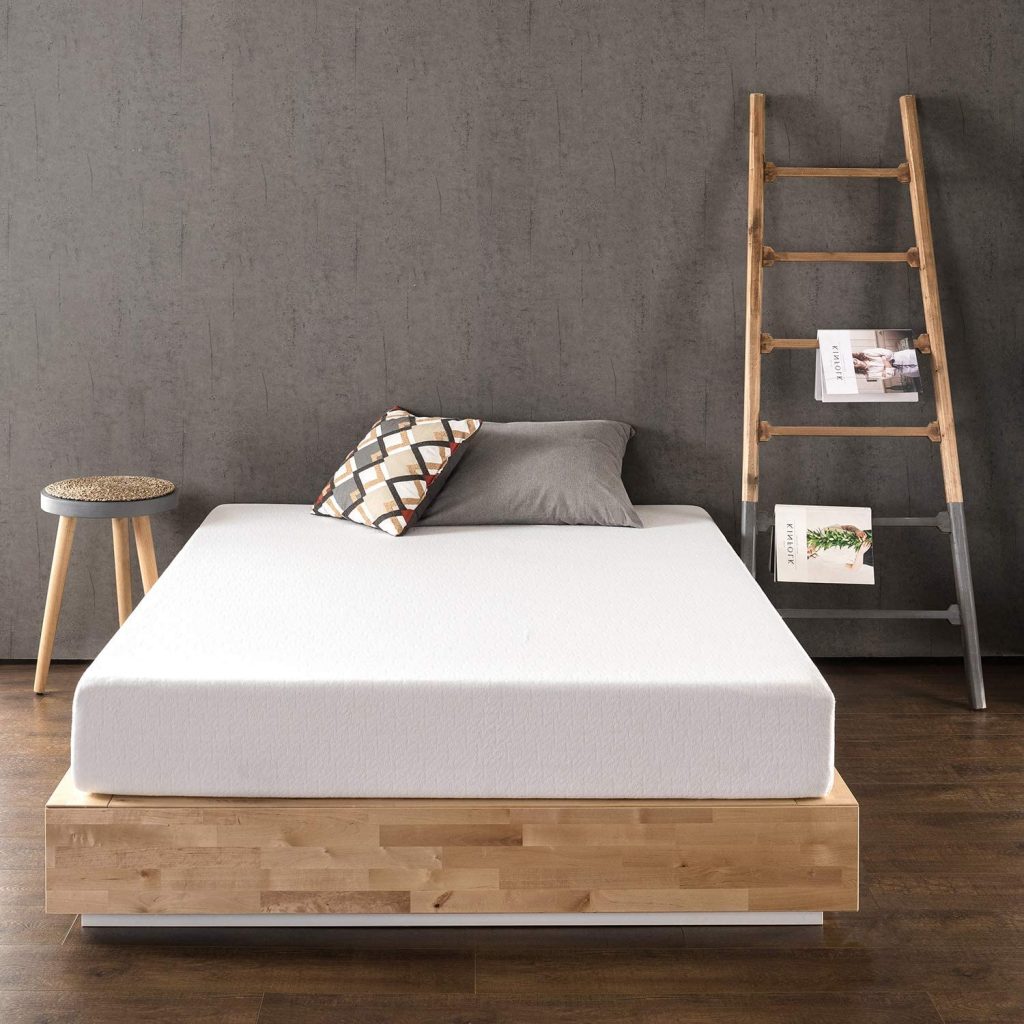 This one in particular is a full sized, but there are other sizes and thicknesses available, as well. One of the great things about these mattresses is they are reactive to your body temperature. You'll feel the support of the mattress when you lay down and then the foam will start to mold around your body as it warms up. The foam is infused with green tea which keeps odors away and makes the mattress last longer with little to no maintenance.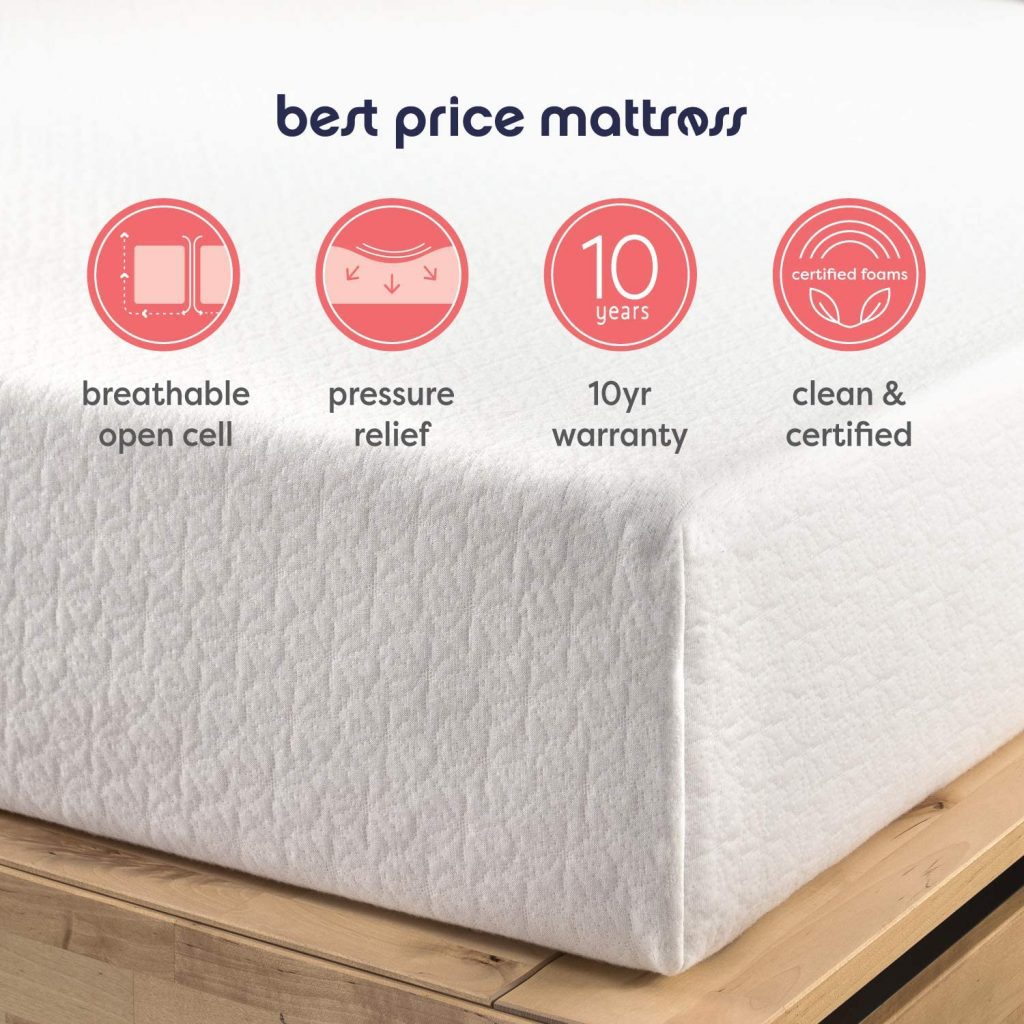 Pros: 
Foam is temperature reactive for more comfort
No pressure points
10-year manufacturer warranty
Motion isolation
Easy set up
Cons:
Fiberglass particles from fire sock inside zipped cover disperse if cover is opened (the cover is not meant to be taken off)
Chemical smell upon opening, but will fade after a day
Retains heat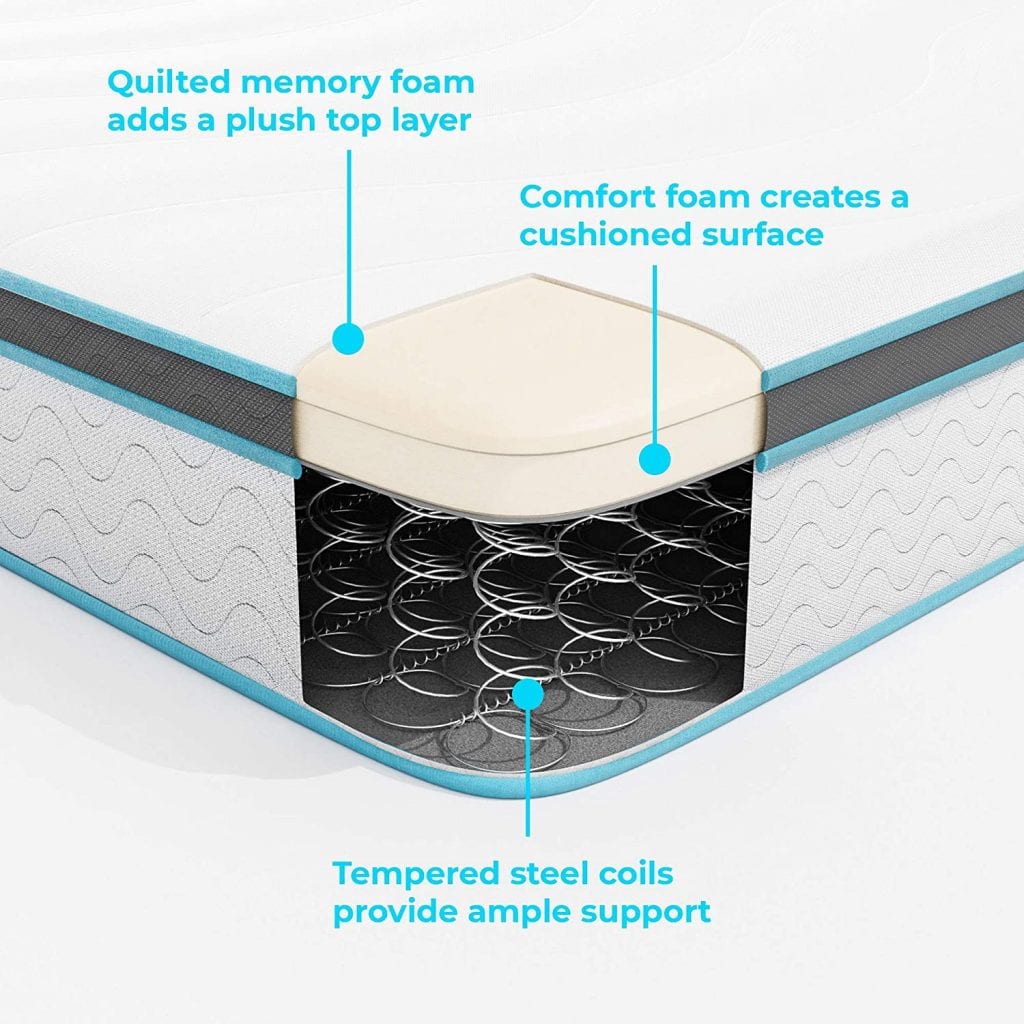 LINENSPA makes some very comfortable, very affordable mattresses. This one is a hybrid mattress that you can get in three different profile options. It has a medium feel to it, which means it's a good all around mattress that will appeal to a variety of sleepers. You have the supportive feel of the innersprings in the bottom and the soft, contoured feel of the memory foam layer on top. The packaging makes it easy to get the mattress into whatever room you want it. Then, you can unbox it, roll it out, and allow it to decompress over about 24 to 48 hours.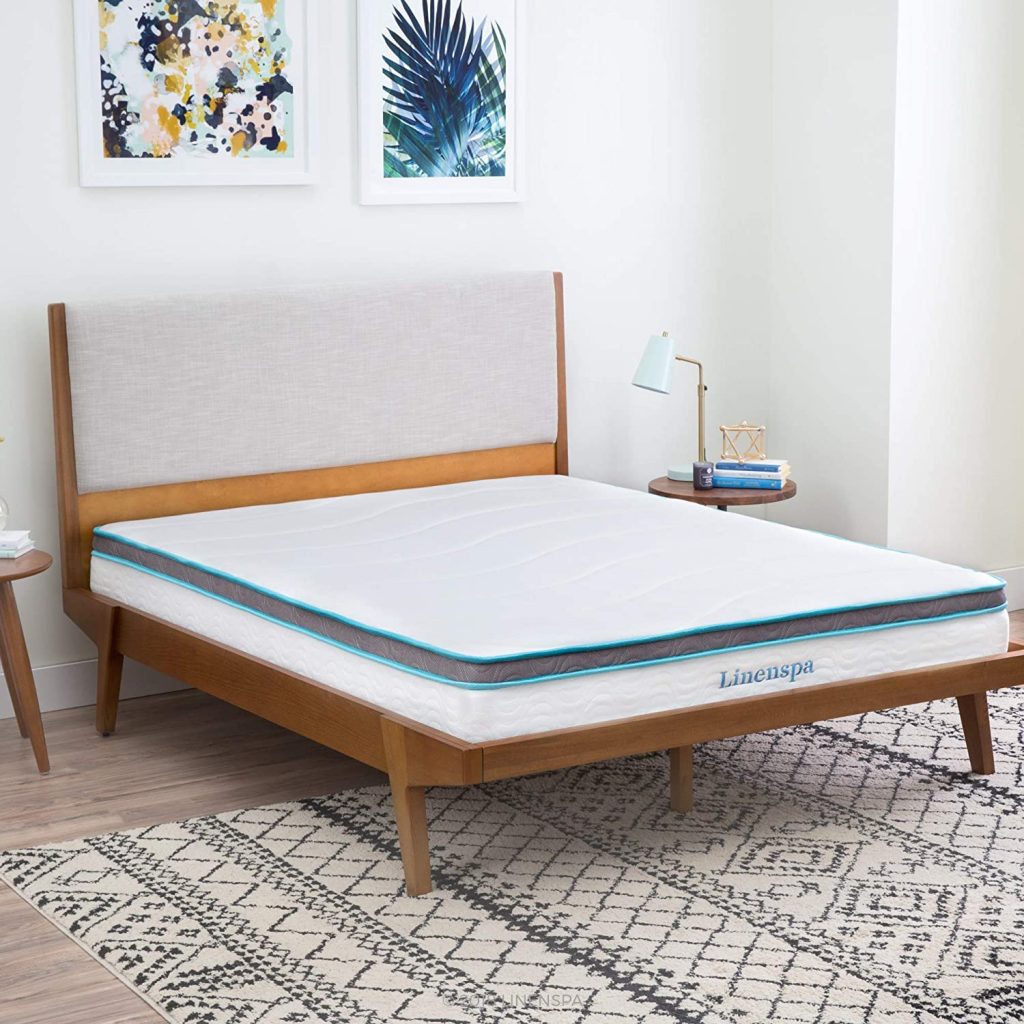 Pros: 
Super affordable
Hybrid style gives you the best of both worlds
Hassle free setup
Contouring memory foam keeps spine aligned
Cons:
Innersprings don't make bed firm
Unboxing is tedious with layers of plastic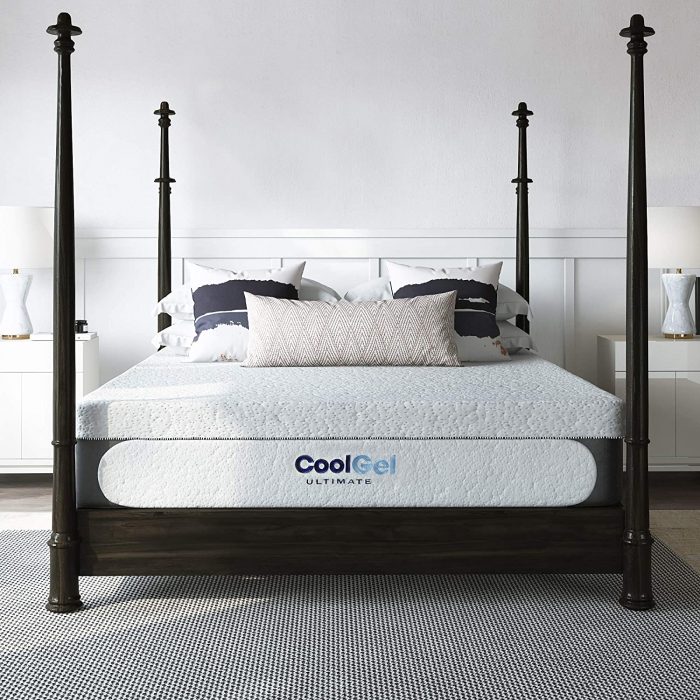 Memory foam mattresses can run hot because they retain heat. This one, by Classic Brands, has cooling gel-infused throughout the memory foam to help cool things down. You'll also get two shredded memory foam filled pillows with your purchase. The mattress is meant to have a medium firmness so it's a good all around choice for different kinds of sleepers. There's virtually no motion transfer from one side of the bed to the other and the mattress is compatible with adjustable bed bases.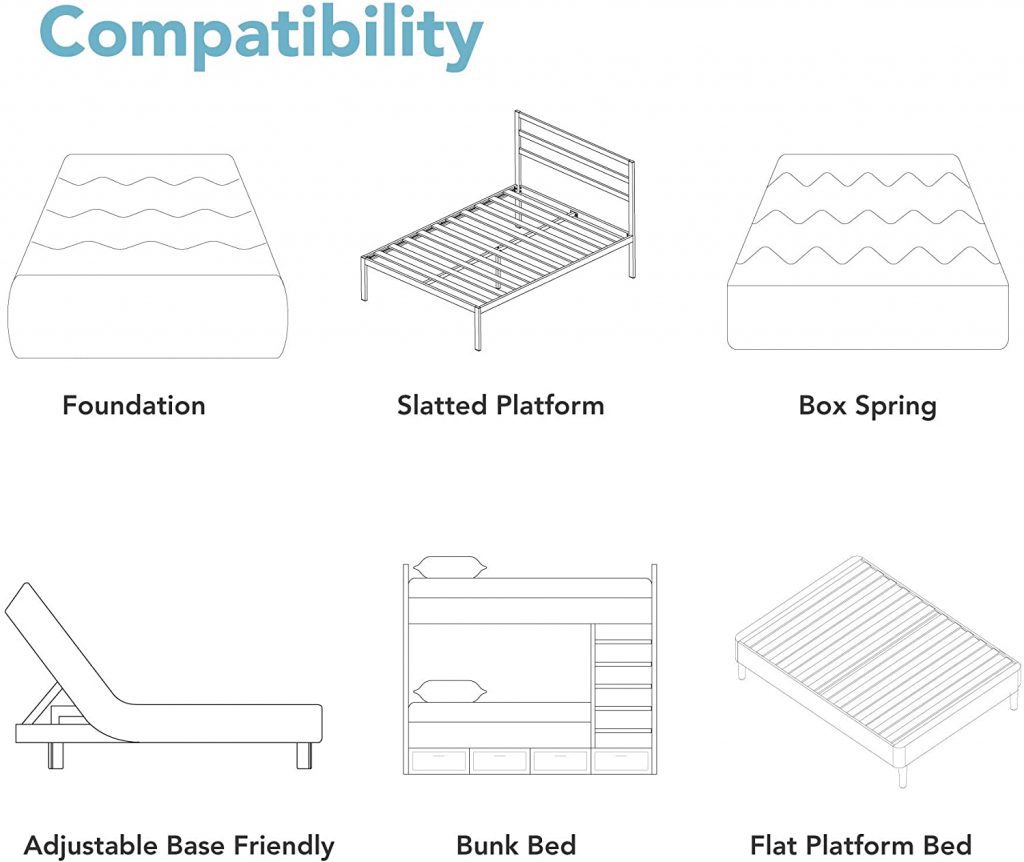 Pros:
Cooling gel helps to keep sleepers cooler at night
No disturbing motion transfer
14-inch profile allows for plush softness and firmness underneath
Easy shipping and setup
Cons:
Pricier than others
Heavy due to gel addition
Some reports of firming up in some areas
The Bottom Line
One thing you'll find about people and mattresses is we all have our own preferences. That means what one person finds to be the best mattress may not be what you find to be the best. You know what you like in a mattress so look for that when you're making your choice. With a better understanding of what the different types of mattresses are, you should find it much easier to get out there and find the one that will make you the happiest and give you the quality nights of sleep you desire.
FAQs
What is the most comfortable mattress in the world?
The Layla Hybrid gives you two mattresses in one, essentially. You can flip it to one side and have a firm mattress surface and flip again to have a medium firmness. It's more expensive than the ones already mentioned, however, if you're looking to spend a little more it's definitely worth considering.
What is the top rated mattress for 2020?
A few names come up as top rated mattress for 2020:
Sealy Cocoon Chill
Helix Midnight
Saatva
Allswell Luxe Hybrid 
What is the best mattress on the market?
This is most certainly up to you to decide as everyone is different. That being said, LINENSPA makes high quality, highly durable mattresses at an affordable price. There are also options for you to choose from to somewhat customize it to your preferences.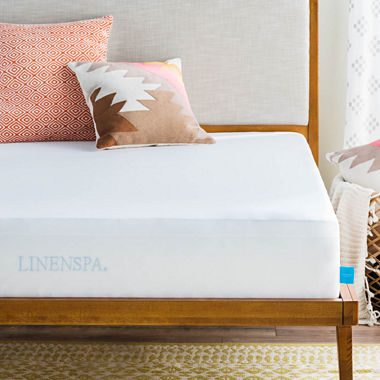 What is the best mattress in Australia?
One of the top rated mattresses in Australia is a mattress-in-a-box called Koala.
What mattress is better than Tempurpedic?
Tempurpedic mattresses are very high quality, but they come with a price tag to reflect that. There are many less expensive alternatives on the market now. Try a LINENSPA, Zinus, or Classic Brands mattress.
Is spring mattress better than memory foam?
Generally, memory foam is more comfortable and offers sleepers more benefits. The contouring to the body keeps the spine in better alignment and the foam eliminates pressure points. However, memory foam tends to retain heat so it's not always a good choice for those who sleep hot.
What mattress does Consumer Reports recommend?
Sleep Number is at the top of their list. For specialty brands, it's Tempurpedic.
What are the top 5 rated mattresses?
Helix Midnight
Layla Hybrid
Saatva 
DreamCloud
Cocoon Chill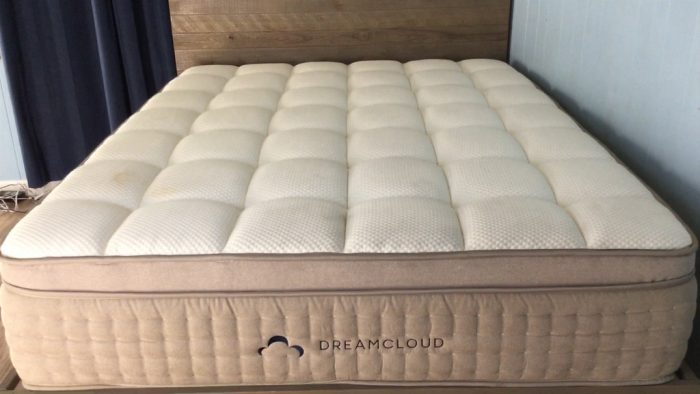 What type of mattress is used in 5 star hotels?
Most have their own take on a luxury mattress. For instance The Double Tree has their own "Sweet Dreams Bed" that was specially designed to reduce motion.
What is the top rated mattress for 2019?
In 2019, the Saatva Classic Mattress was rated as most comfortable by Forbes.
Disclaimer: FamilyHype.com (Family Hype & FamilyHype) is a participant in the Amazon Services LLC Associates Program, an affiliate advertising program designed to provide a means for sites to earn advertising fees by advertising and linking to Amazon.com.
DISCLAIMER
(IMPORTANT)
: This information (including all text, images, audio, or other formats on FamilyHype.com) is not intended to be a substitute for informed professional advice, diagnosis, endorsement or treatment. You should not take any action or avoid taking action without consulting a qualified professional. Always seek the advice of your physician or other qualified health provider with any questions about medical conditions. Do not disregard professional medical advice or delay seeking advice or treatment because of something you have read here a FamilyHype.com.