The very nature of a laptop is that it's built around being portable. Laptops are designed to be easily taken everywhere you go so you can work, play, or relax doing what you need to do without being tied to one spot. However, the more you transport a laptop back and forth from one place to another, shoving it into bags and taking it back out again, the more risk there is of damage to it. But you can decrease that level of risk by choosing one of the best rugged laptops.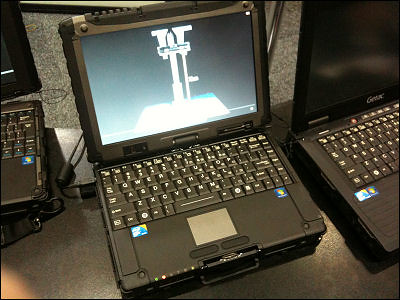 Then, what are the best rugged laptop options? You'll find options for rugged laptops from Dell, Panasonic, HP, and Lenovo that make the cut for best rugged laptop. You'll need to look at how rugged of a computer you want. You can go with rugged extreme laptops or semi rugged. Look at the weight of each rugged laptop you're considering because they can be heavy. You'll still need to compare the specs and features. And compare prices because rugged laptops cost more than traditional ones do.
If you're not really familiar with what a rugged laptop is, then understand that these aren't just laptops built to take a little tumble off the table. These are chunky machines that weigh more, are built tough, and have extra features that keep them safer in extreme conditions or on dangerous work sites, and such. Let's take a look at some rugged laptops and what you should know about them before you choose yours.
Best Rugged Laptop Options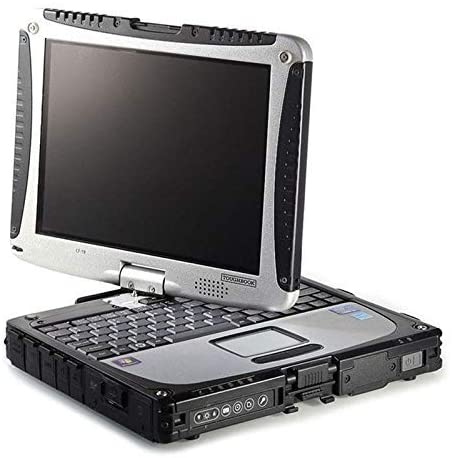 The Toughbook from Panasonic is much more than just a tough laptop. This one is a 2-in-1 so you'll also have a tough tablet. It runs on Windows 10 Pro and has a powerful Intel i5 processor that pushes a 2.60GHz refresh rate. You can also get Turbo Boost to take the refresh rate up to 3.3GHz. It has an all-weather design and a dual touchscreen so you can use your hand or the stylus for working on-screen. This one isn't terribly heavy, either, at only 5.1 lbs. 
Pros:
Dual purpose laptop
Lightweight
Fast boot up
Very durable laptop construction
Good connectivity options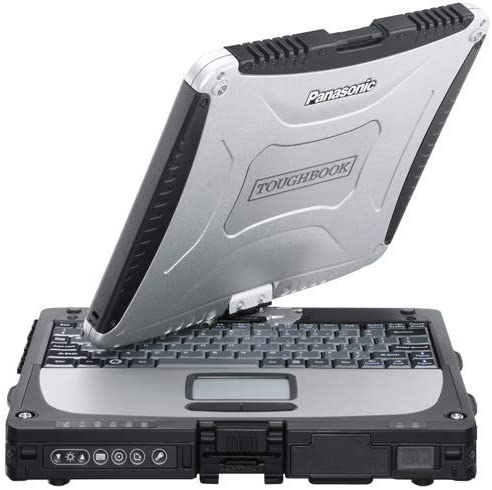 Cons:
No camera
Small screen
Stylus does not have a good storage spot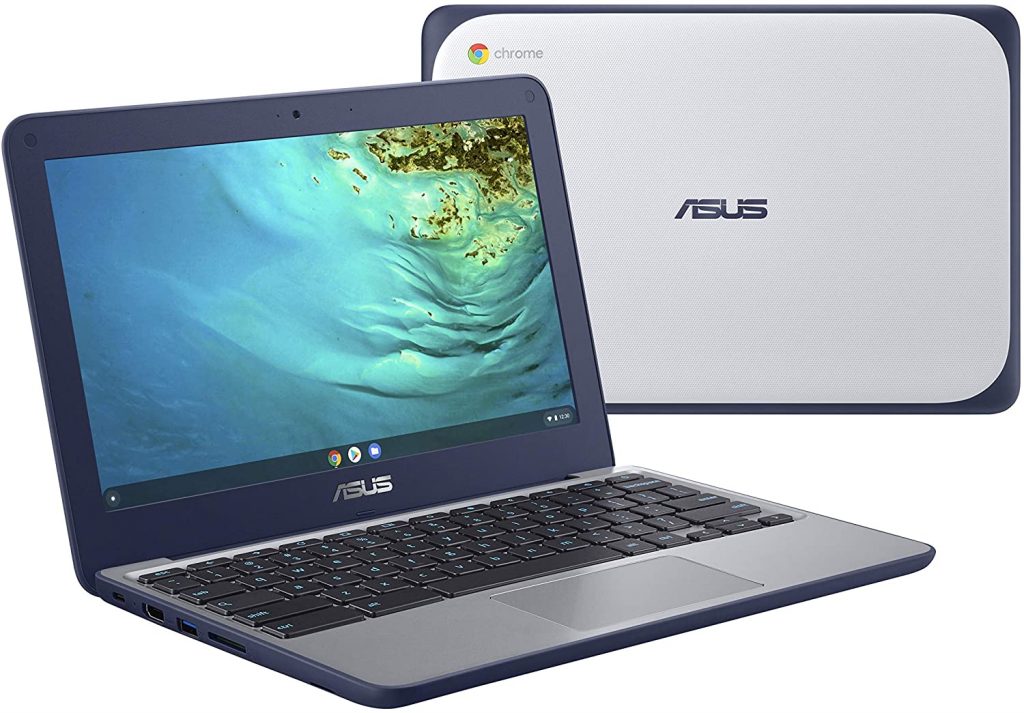 This Chromebook by ASUS is semi rugged, rather than rugged extreme. This one would be better suited for kids using it for schoolwork or someone who takes their laptop back and forth to work through a long commute on a regular basis. It's not only durable and spill resistant, but also scratch resistant. It has an HD screen that is 11.6 inches and has an anti-glare feature. The battery life can go up to 10 hours, depending on the type of use it's getting. It also only weighs 2.6 lbs. and has a rubber grip for safety that helps anyone keep from dropping it. 
Pros:
Works with Google Assistant voice control
Very affordable
Lightweight
Great for young students even
Long battery life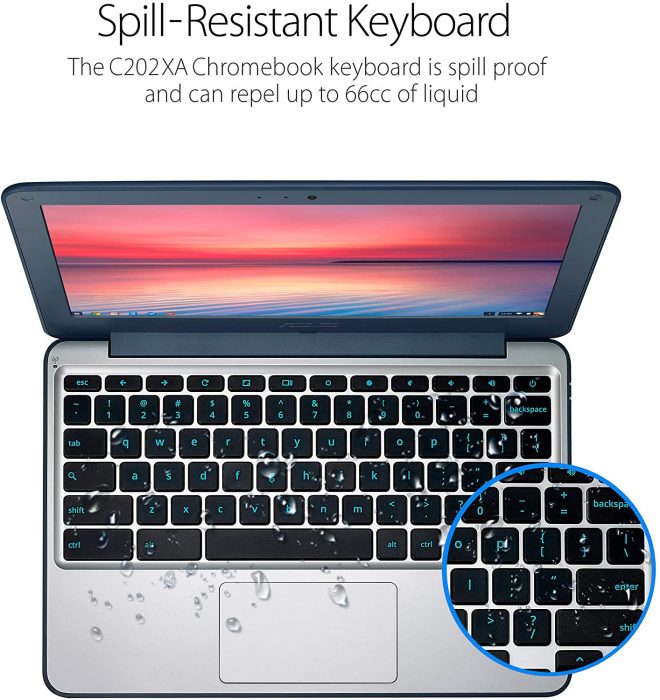 Cons:
Keyboard is not backlit
Basic functioning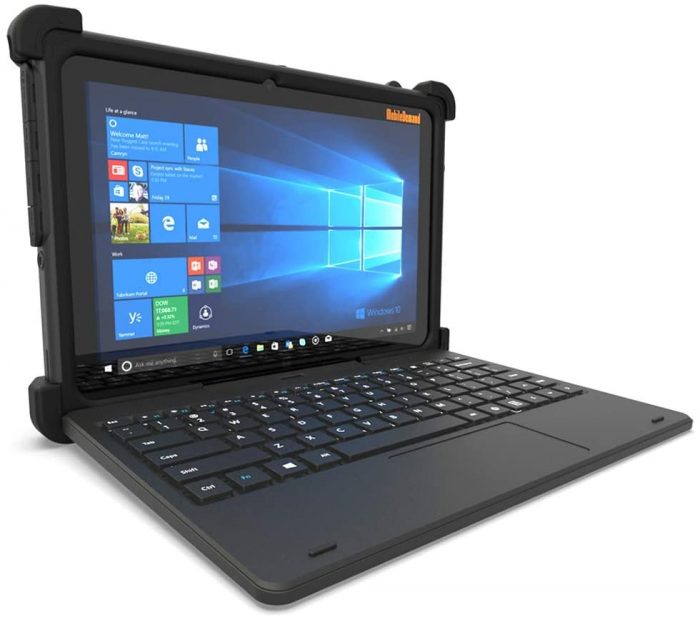 With a quad core processor and a touchscreen, this 2-in-1 rugged laptop works well for all sorts of users. It runs on Windows 10 Pro and has an attached keyboard that is complete with a trackpad. It's lightweight and even has a handle for easy carrying when on the work site. The case is very durable and even has rubber bumpers on every corner. It has 4GB of RAM and ports for USB, USB-C, mini-HDMI, and a headphones jack. This one is great for using as a traditional laptop or as a tablet by folding the keyboard all the way back.
Pros:
Includes a back hand strap that makes it easy to carry
Windows 10 Pro OS
Lightweight
Dual-band wireless
Quad core processor for fast speeds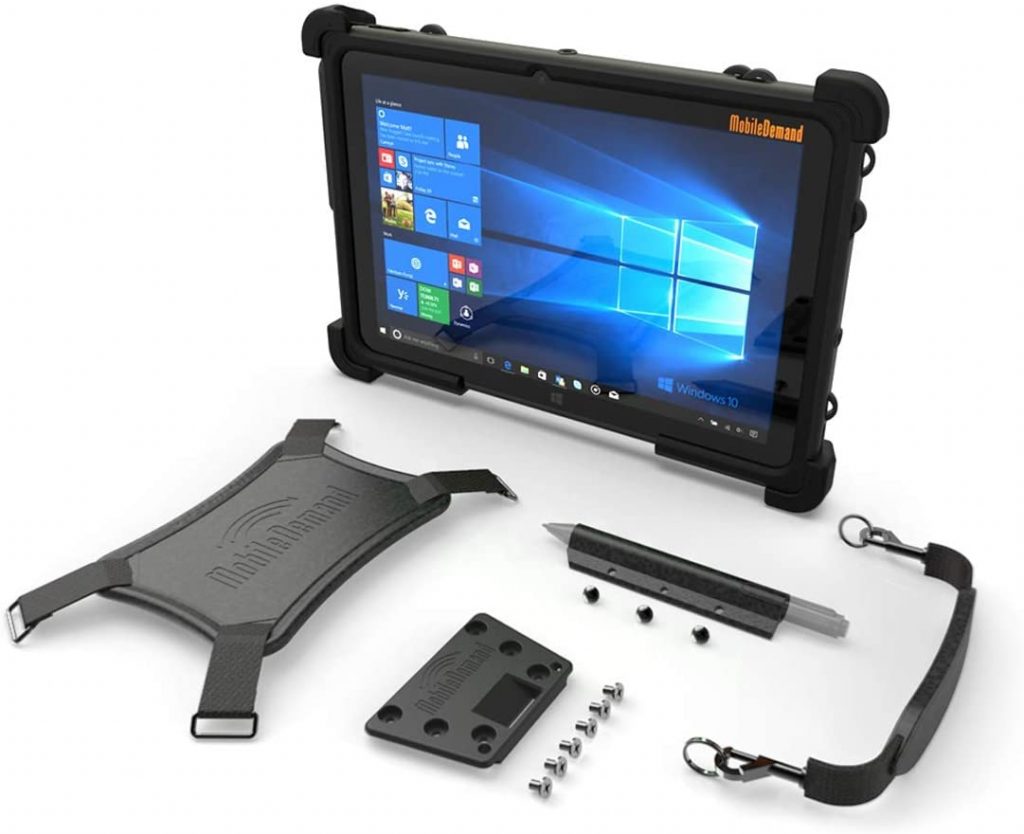 Cons:
Not the best screen resolution
Small screen
Batter doesn't last very long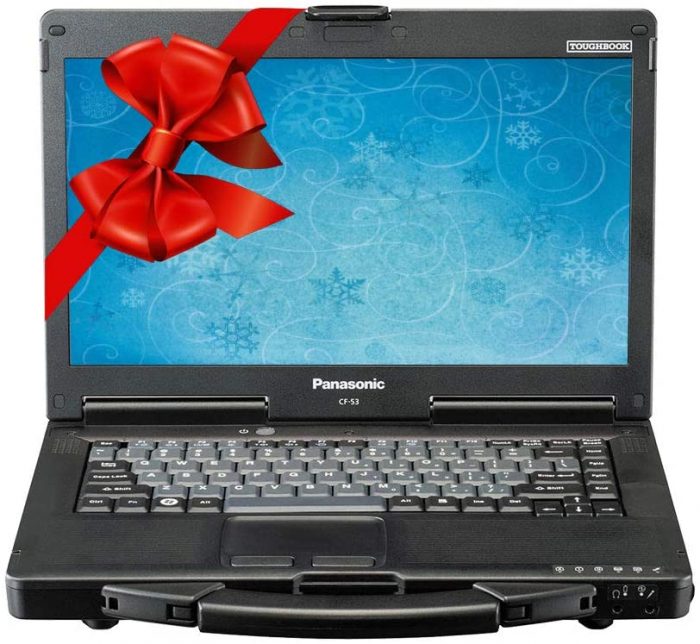 This Panasonic Toughbook has a much larger screen than the one mentioned above. It also has more RAM and a lot more storage space. It runs on Windows 10 and has an Intel Core i5 processor. It has plenty of connection ports, including HDMI, VGA, and an SD card reader. It's an HD screen with an Integrated Graphics card that will make those who will use the laptop for gaming happy. This Toughbook is the heaviest one on the list at 8.51 lbs. It does have a handle that pulls out for carrying like a briefcase, too.
Pros:
Fast speeds and powerful processor
HD screen
Weather resistant and spill resistant
Lots of RAM
Plenty of connectivity options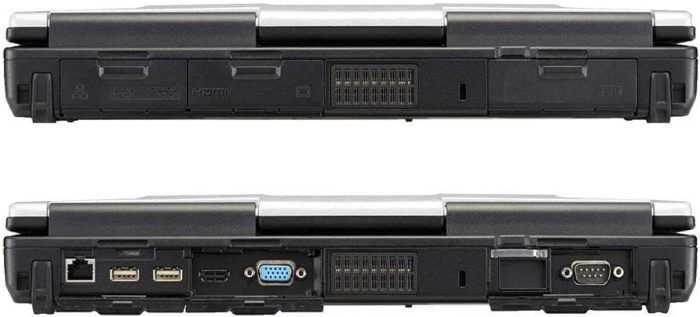 Cons:
No camera
No touchscreen
Heavy
Which Panasonic Toughbook Is Best?
You should go with one of the fully rugged Toughbooks if you're going to be taking it out on a construction site every day or have it out in the elements. There are the semi rugged Toughbooks, too, for those looking for rugged laptops that aren't so extreme. 
The best all-around Panasonic Toughbook is the 20. It's lightweight, can be used with an inter-changeable battery so you get all-day use capability, has six different operating modes, and is equipped with outdoor display technology so you can see your screen, even in the sun. 
If you want the Panasonic that is the most rugged, go with the Toughbook 31. This one is designed to meet the needs of professionals who work in the field and need to tote their laptops with them. It's resistant to everything you'll come in contact with outside and can stand a drop from 6 feet off the ground. This one is heavy, though, at 8.2 lbs. 
Why Is The Panasonic Toughbook So Expensive?
The Panasonic Toughbooks are rugged laptops that a lot of special design features go into to make them able to withstand rougher environments and more risky usage. The materials they're made of are much more durable, and thus more expensive. They also have to be fitted with all of the technology that allows them to operate at fast speeds and compute quickly while on-the-go. 
The other part of this is rugged laptops aren't what most people will be looking for. This is more of a niche product. As is true with most other kinds of niche products, the price is higher for these.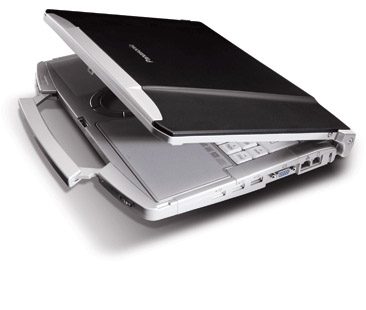 Which Laptops Are the Most Durable?
Dell makes the Latitude 7424 Rugged Extreme Laptop. This one can take quite a lot in terms of beating and keep on trekking. It comes at a very high price, though. It operates on the Windows 10 Pro OS. It has a dual core Intel i3 processor and pushes a 2.7GHz refresh rate. It also does have an attached handle so you can carry the Rugged Extreme like a briefcase when it's not in use. Dell will also let you customize the Latitude Rugged Extreme with many different options, if you'd like. 
What Should I Look For In Rugged Laptops?
Most of what you'll look for in rugged laptops is going to be the same as what you'd want to find in a traditional laptop. It might be a little more important with these to look at the weight of the options you're considering. Rugged laptops, especially rugged extreme laptops, can be pretty heavy. Look at the weight before you buy one. 
The way you're going to use the laptop and who is going to be using it is extremely important to consider, too. Some parents have been buying rugged extreme laptops for their children because they're so durable. It might not be necessary to get the rugged extreme versions, though, because many of them are very heavy and hard to tote around. There are some good options in the semi rugged category that would be better suited for children.
Consider all of the regular stuff, too. Choose the right operating system for your needs. Look at the screen size and resolution. Check out all the connection ports. Make sure you see what kind of processor it has and look at the refresh rate, the available RAM, the storage space, and what kind of camera is onboard. 
Finally, make sure you comparison shop. These rugged laptops can have some pretty high prices. If money isn't an issue for you, then maybe you want to go with the Latitude Rugged Extreme by Dell that costs thousands of dollars. Just know there are less expensive options for shoppers who are looking for a better value. 
Conclusion—What Is the Best Rugged Laptop?
The best rugged laptops aren't going to be the same for everyone. However, Dell takes the top spot with its line of Rugged Extreme laptops. There are many good options from other manufacturers, too, that won't cost you as much. Look for the rugged laptop that meets your needs. Find the screen size you want with the connection ports you need. Also, the operating system is important to look at. You should consider how heavy the laptop is, as well. Don't just buy the first one you see. Shop around a little and find the one that is the best fit for your situation.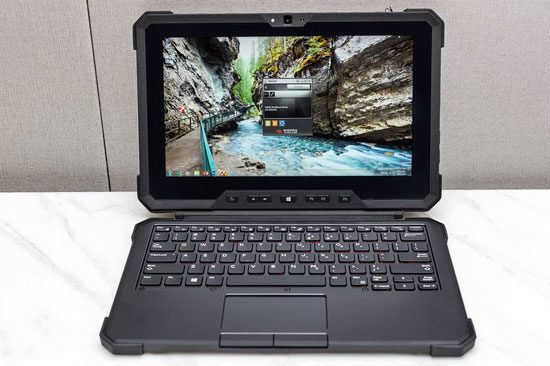 FAQs:
Are Toughbooks worth it?
The Toughbooks by Panasonic are worth it if you have a situation where the laptop could easily get damaged. It's not always easy to replace a laptop, so choosing one that is rugged and durable can keep you from having to do that.
Which laptop lasts longest?
The brands that typically last the longest include Apple, Lenovo, Dell, and HP.
Who makes the best laptops 2020?
In late 2020, Apple launched the newest MacBook Air. It's touted to be the best for 2020.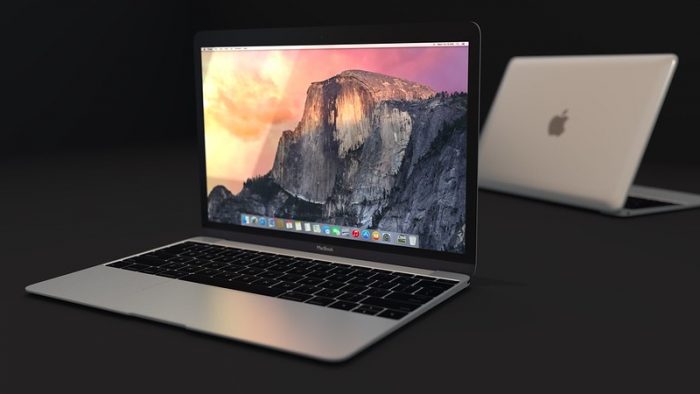 Is Dell or Lenovo better?
Most reviewers will tell you Dell is the better manufacturer. They have the most well-thought-out designed laptops.
Which laptop is best quality?
Apple usually tops most lists for the best quality laptops.
How do I choose a laptop?
Your laptop choice should depend on these factors:
Price
Screen size and resolution
OS
Processor
Available RAM
Connection ports
Storage space
Keyboard
Design
Disclaimer: FamilyHype.com (Family Hype & FamilyHype) is a participant in the Amazon Services LLC Associates Program, an affiliate advertising program designed to provide a means for sites to earn advertising fees by advertising and linking to Amazon.com.
Last Updated on May 16, 2021 by Marie Miguel
DISCLAIMER
(IMPORTANT)
: This information (including all text, images, audio, or other formats on FamilyHype.com) is not intended to be a substitute for informed professional advice, diagnosis, endorsement or treatment. You should not take any action or avoid taking action without consulting a qualified professional. Always seek the advice of your physician or other qualified health provider with any questions about medical conditions. Do not disregard professional medical advice or delay seeking advice or treatment because of something you have read here a FamilyHype.com.