The world of photography and videography got a lot broader with the introduction of the 360 degree cameras. What could be better than capturing the entire scene, as it was? Instead of just a flat image from one angle, you can photograph or video the whole environment all the way around with the best 360 cameras. Your memories will be more complete than anything you'll get with a DSLR or other type of cameras.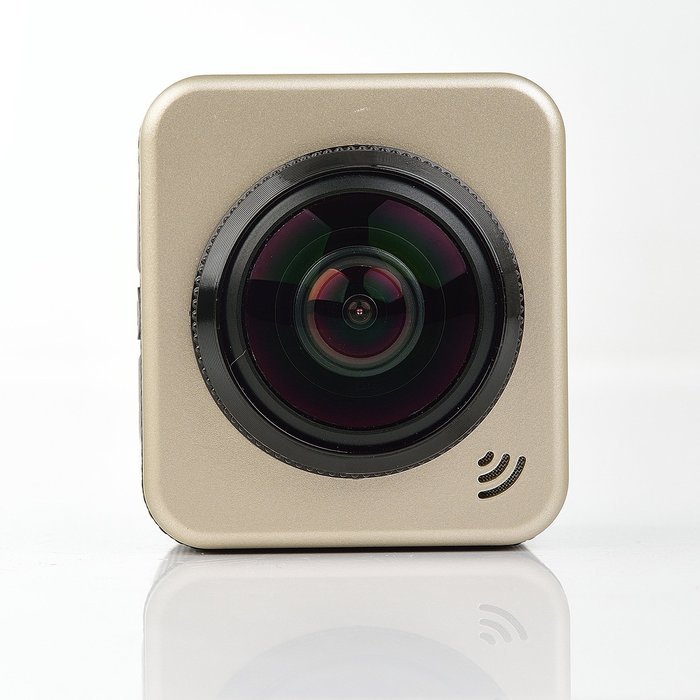 The best 360 cameras will have the ability to capture spherical images in still form and in video. You'll want one with a high resolution for better looking pictures. The battery should last for a substantial amount of time. Most of the best 360 cameras will have an app for editing your videos and photos in. Other features you'll want could include waterproofing, convenient mounting equipment, and a size that's easy to carry along on adventures.
Before we actually talk about specific action cameras, let's find out a little more about them and what they can do. Then, it will be easier for you to decide on what the best cameras are for you.
What Does It Do? How Does It Work?
You need to understand how a 360 camera works before you can choose the best one. At a basic level, a 360-degree camera takes photos or video in all directions. It then takes the two different images and stitches them together to create an all-around picture. The best 360 camera will, either, stitch the images together within the camera itself, or stitch them within an accompanying app. Regardless of how, you shouldn't be able to tell where there's a line in the images from the stitching. The content can be viewed as a still image, a video, or on a Virtual Reality headset.
Choosing The Best 360 Camera
You should think about how you're going to use the camera. Some people may feel they will only be taking still images with it. Others will want the best action 360-degree camera so they'll want video capability. The best option is to go with a multi-functional camera.
The resolution of the best 360 cameras should be at least 4K for video and at least 15MP for still shots. You'll need a higher level of megapixels to get good quality still shots than you would for a traditional camera because they aren't just spread across one rectangular image.
The battery for your camera should last at least a full hour off of one charge. The battery life is highly important because you don't want your camera dying on you right in the middle of a big adventure. It's also not a bad idea to have a backup battery.
The app that accompanies your camera of choice should be easy to use and convenient. You should be able to view your images and make any edits you want to without issue. It should be fast and user-friendly.
If you're going to be using the video recording technology for capturing your best action adventures, you should look for a camera with good stabilization technology built into it. That will keep the video from looking blurry or too bouncy. Some activities cause a lot of vibration to the camera so you can settle that out with stabilization.
Other things to look out for are the size of the camera, the mounting functionality, and any waterproofing. You don't want something that's bulky and hard to take with you places. The best 360-degree cameras can be easily mounted to helmets or other wearable equipment. There are many adventures that include water so waterproofed cameras will give you the best action videos while staying protected from damage.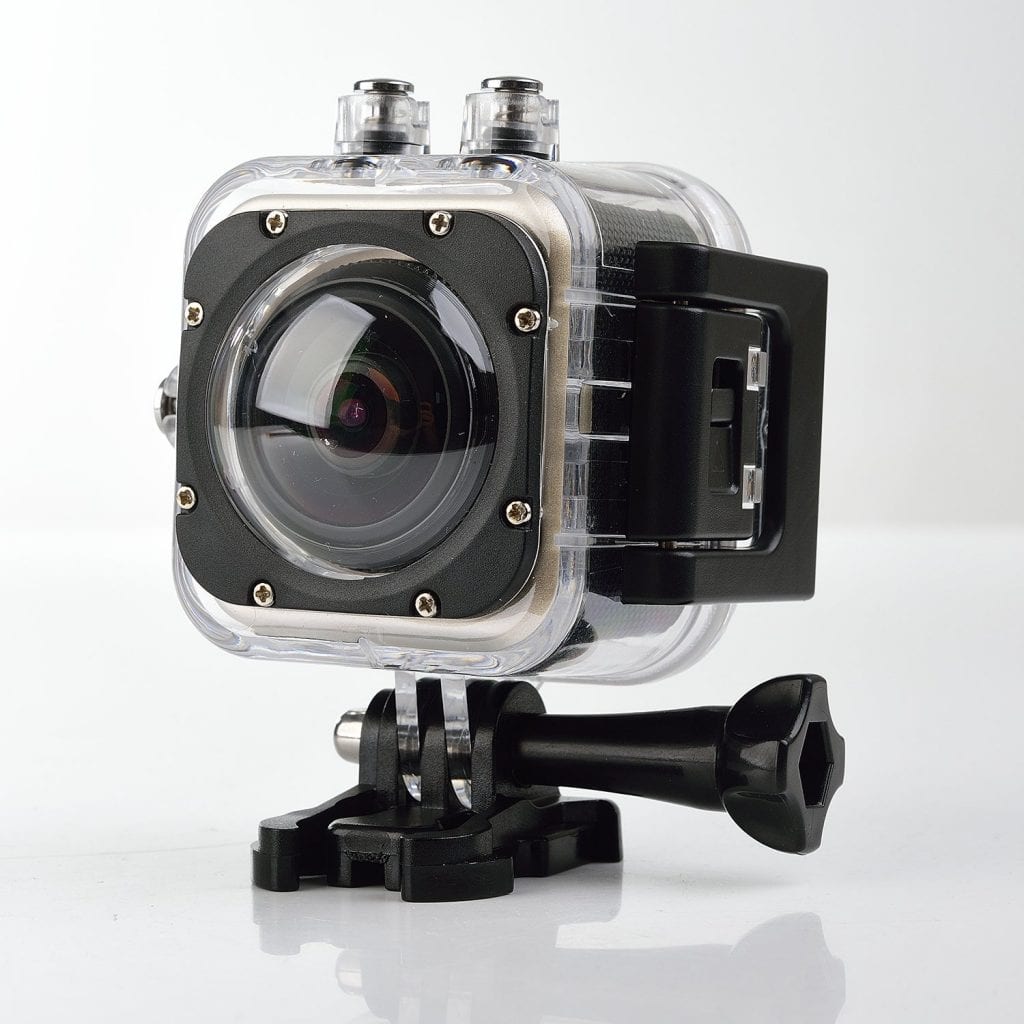 Is Having A 360 Camera Worth The Money And Time?
There are many reasons the best cameras will be worth it for lots of consumers. It's true that some of them are pretty pricey, but they are typically high quality, easy to use, and they capture memories in a way that no other type of camera can. You'll be able to share your adventures with your friends and family in the most life-like way possible.
If you keep your budget in mind, you can make your 360 camera even more worth it. Overspending on this piece of equipment will lower the value of it. Start out with a budget already set and look for the features you want in priority order. It will be easier for you to narrow down to the right camera for your needs and your finances.
It's time to look at some of these cameras that you can choose from currently.
Best 360 Camera Options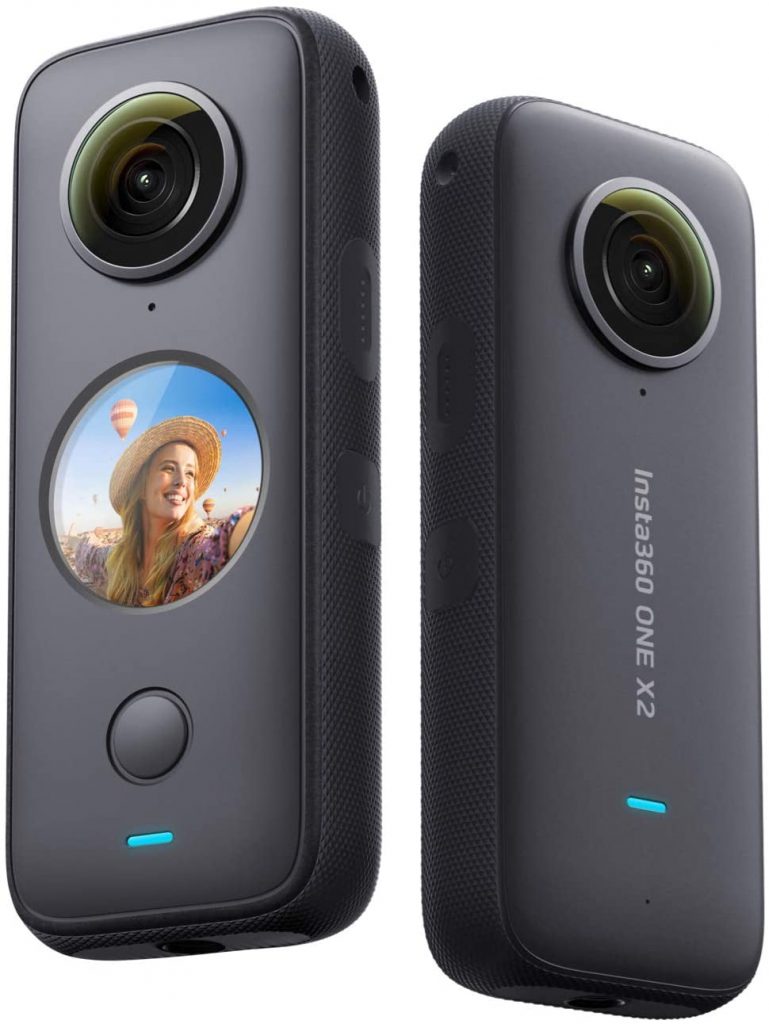 The Insta 360 ONE X2 is a pocket camera that provides a very nice smooth shots and delivers better image quality than ever. You can opt for steady cam mode for that wide-angle horizontal shots. This 360 camera also allows you to go live with Facebook and Youtube or even do a video call using your favorite platforms with its webcam mode. It is compatible with IOS A11 or above chip.
Pros:
High resolution for stunning images
Has invisible selfie stick
Flowstate Stabilization
Waterproof
Has Al Editing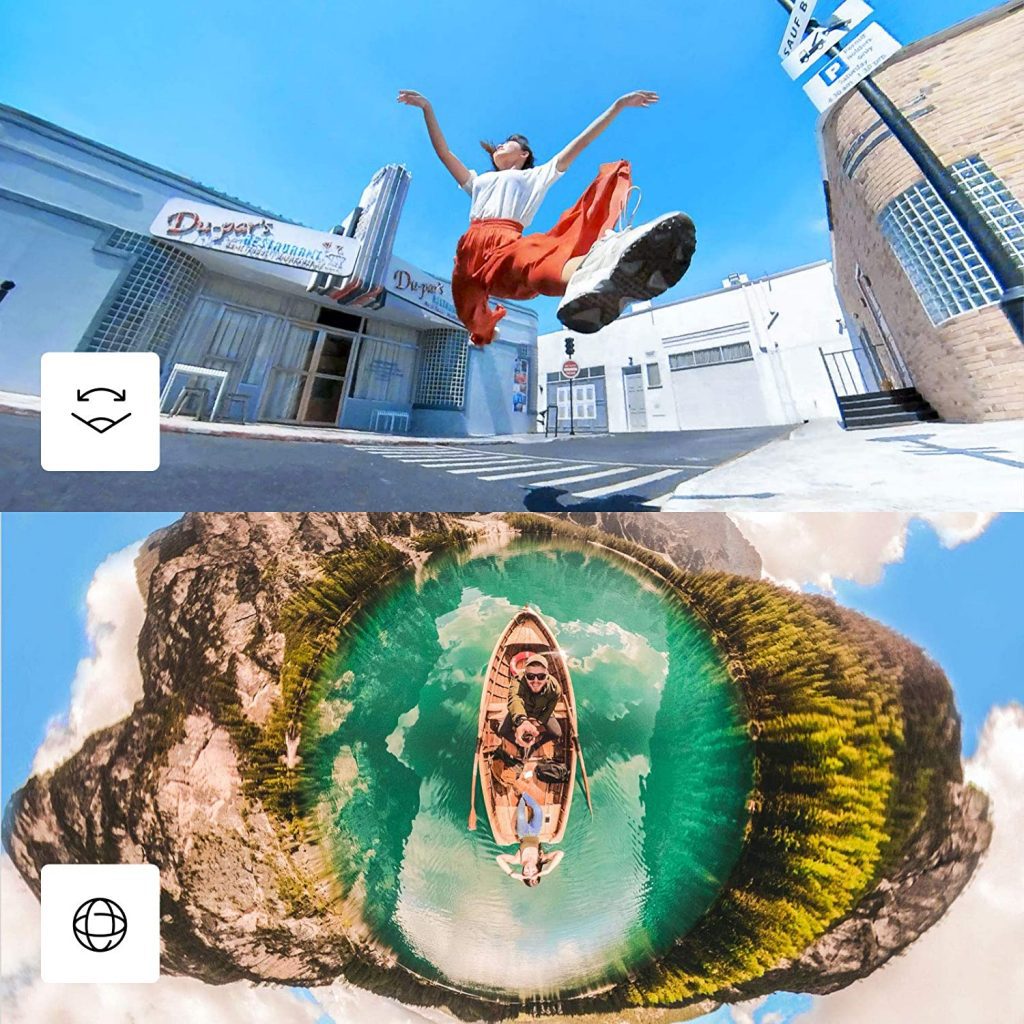 Cons:
 App and range is a bit awful
Gets easily scratched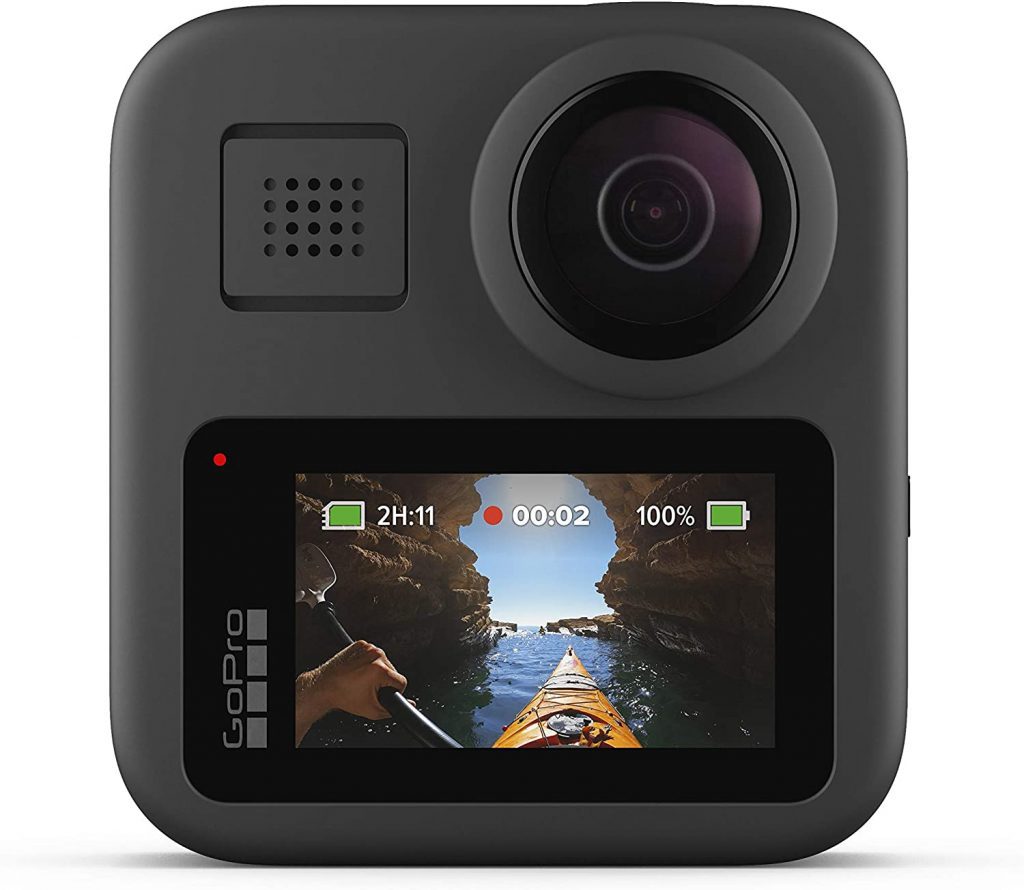 The GoPro MAX 360 cameras are highly sought after. GoPro has definitely made a name for itself in this industry of action cameras. This one can shoot 5.6K30 HD videos. It has 16.6MP still photo-taking ability, too. This 360 camera also has built-in stabilization technology. The price for this one is in the mid-high range. You'll be able to view your images right on the screen of the 360 camera and make some adjustments right there. You'll have additional features and settings, such as Slo-Mo, TimeWarp and Time Lapse video, and live streaming capability. This camera is ideal for adventure-seekers and vloggers.
Pros:
High resolution images
Subscribe to GoPro for auto-upload to cloud
Touchscreen lets you see images immediately
Purchase includes different lens protectors and other accessories
Super lightweight and small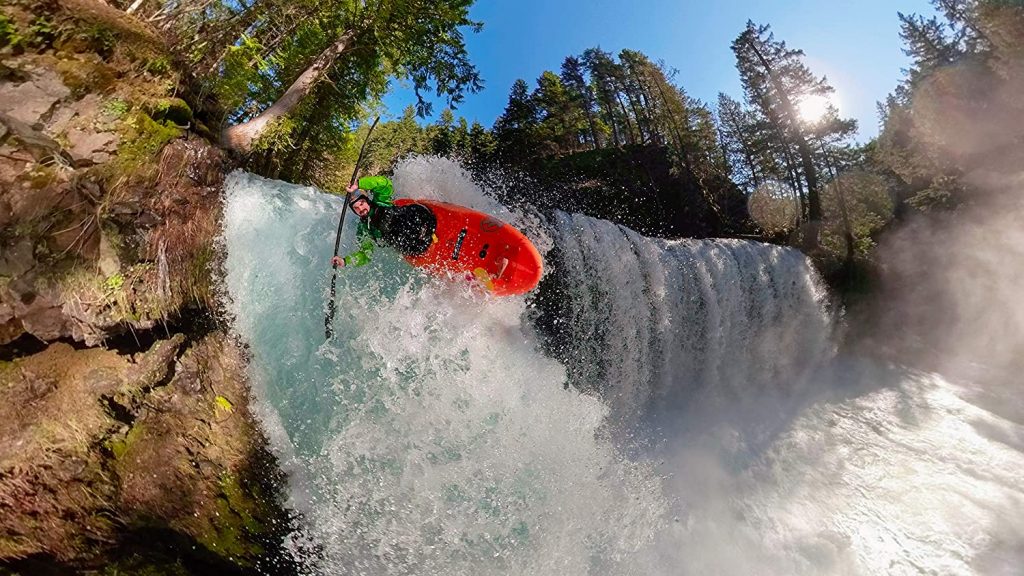 Cons:
Stitching is noticeable sometimes
No night mode
Some features kill the battery quickly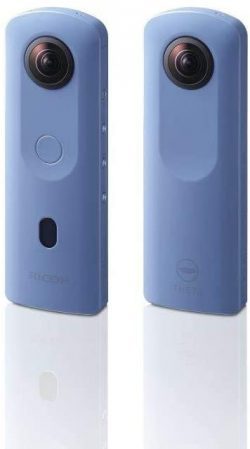 This is one of the most affordable 360 cameras that comes in four different fun colors. It's dual functioning so it can record video and take still images. There is stabilization technology built into the design to reduce vibration and other bouncy motion. You'll be able to use the Night View Mode for low light settings. The updated design features high-speed data transfer so you don't have to wait long for your images to upload to a computer or other device. The shape of the camera makes it easy to hang onto, also.
Pros:
Highly affordable
Night view mode
Compatible with iOS and Android for easy sharing
Wand shape makes it easy to carry
Easy to use
Choose the color you want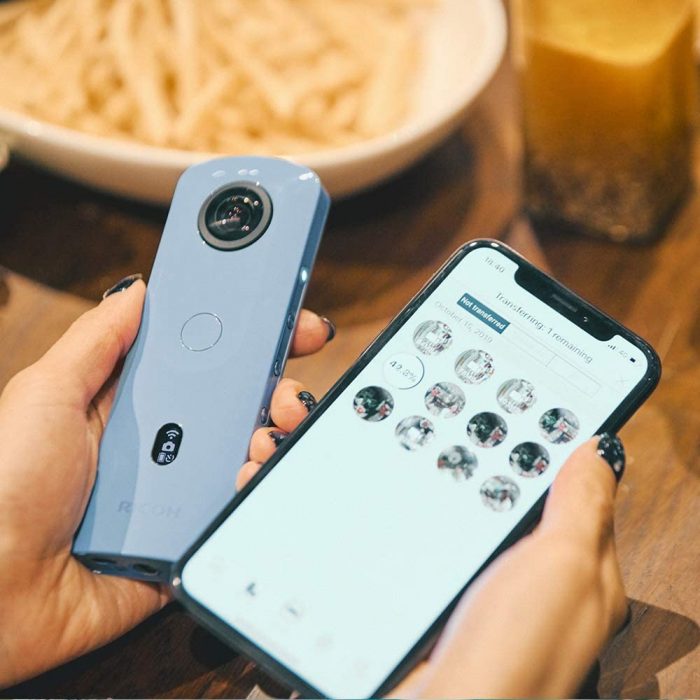 Cons:
Images may not be sharp
Need thin, small tripod
Connections can be glitchy for transfer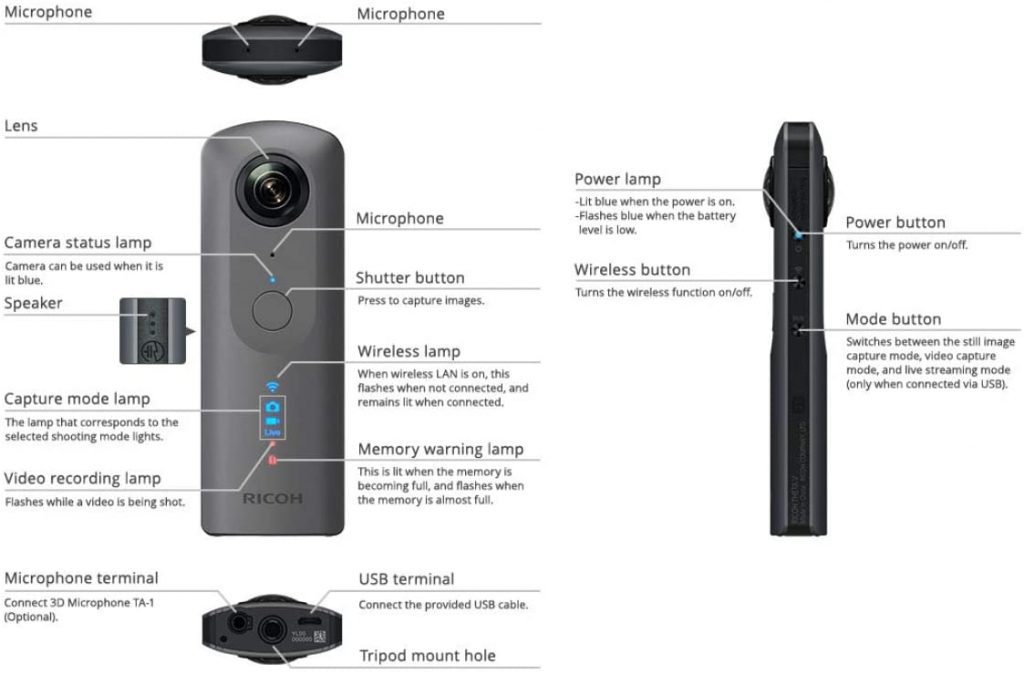 This is sort of the big sibling to the Ricoh mentioned above. This 360 camera has higher resolution video recording and more MP for still shots. There is a built-in 4-channel omnidirectional microphone that will capture the sound for your video from all directions. There is a built-in remote playback option that allows you to transfer the recordings onto a large display screen through WiFi. The Ricoh Theta V is equipped with the new Qualcomm Snapdragon processor so your exposure is better, as well as your white balance.
Pros:
Image and sound quality are superior
Stabilization technology detects even the slightest of movements
Can be used with underwater housing-sold separately
Compatible with iOS and Android
Easy-to-use app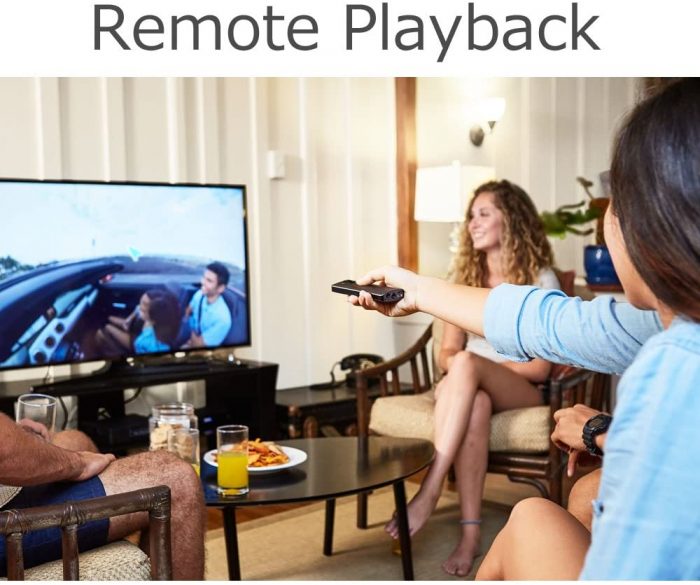 Cons:
Some noticeable stitching lines
Software and app have bugs to work out
Not good for low light settings
Conclusion: Thoughts In General
The 360 cameras is something most people could enjoy using. Most of them aren't overly complicated to use. You'll want to look for those that have a high enough resolution to capture your memories with clear, crisp images. It's a good idea to make sure there is some sort of stabilization technology built into the camera. You will also want to be able to easily mount the camera to clothing or equipment, have an easy way to edit your content, and have features that allow you to shoot in the conditions you'll be using it in. These are fun cameras that will give you images for the future like no other camera has been able to before.
The Best 360 Camera FAQs:
Which camera is the best in the market today?
The best in the business is the GoPro Max. It even has a screen right on the camera.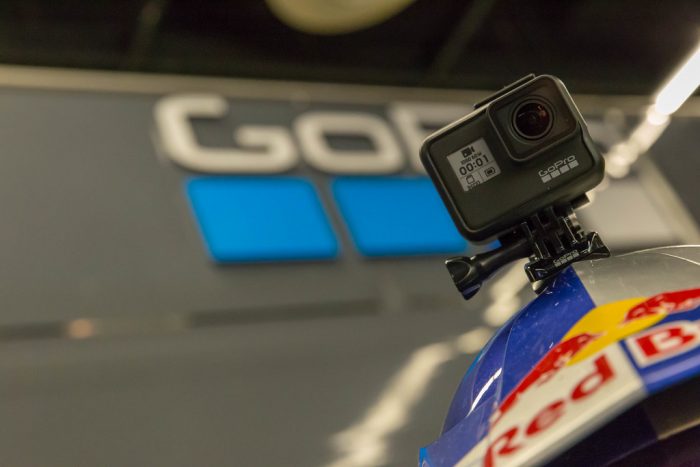 Is Insta 360 Chinese-built?
Yes, it is. The Insta 360 is the Chinese competitor for GoPro.
Why does 360 video look bad after recording?
Essentially, it's because the video is being stretched to go around the sphere. That means there are less pixels in the screen than it may be indicated to have.
Does iPhone have 360 camera built on its phone?
It's not so much that it has a 360 camera, but you can capture 360 images. You would put it in the panoramic mode and scan the scene all the way around you.
What is the point of having a 360  on the go?
These cameras were developed so you can capture the entire scene of where you are, not just a flat portion of the scene.
What does Google use for Street View?
Google uses eight different 5MP cameras made by Elphel to take the photos for Street View.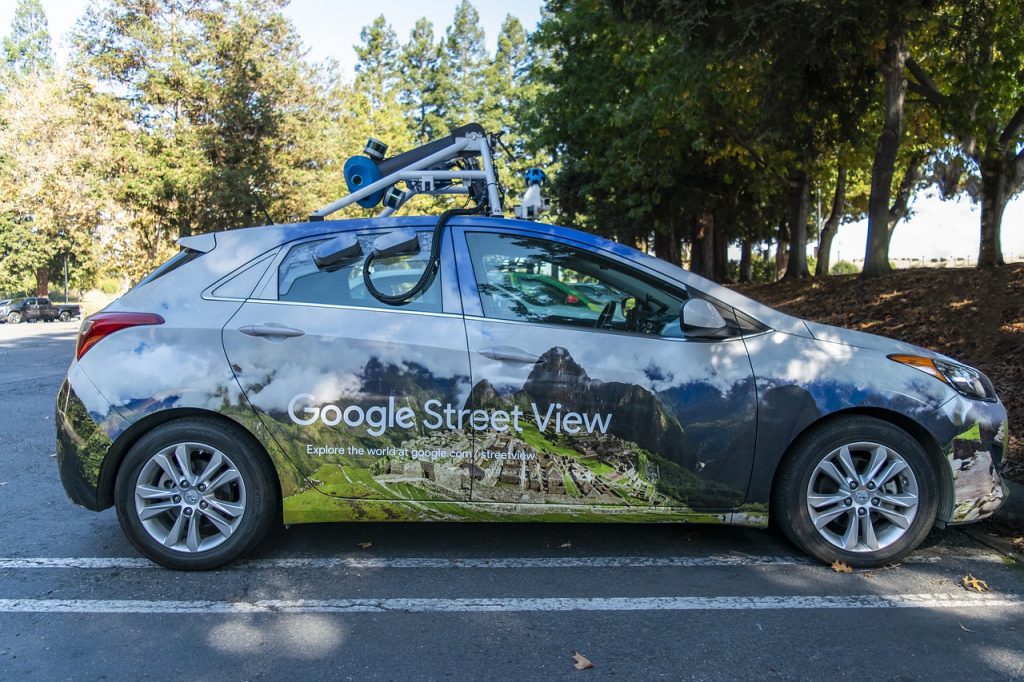 What is a 360 photo? How was it made?
This is a photo that has been taken in two pieces and then stitched together to create a spherical image that shows you the picture from all the way around the camera.
Disclaimer: FamilyHype.com (Family Hype & FamilyHype) is a participant in the Amazon Services LLC Associates Program, an affiliate advertising program designed to provide a means for sites to earn advertising fees by advertising and linking to Amazon.com.
Last Updated on October 19, 2021 by Marie Miguel
DISCLAIMER
(IMPORTANT)
: This information (including all text, images, audio, or other formats on FamilyHype.com) is not intended to be a substitute for informed professional advice, diagnosis, endorsement or treatment. You should not take any action or avoid taking action without consulting a qualified professional. Always seek the advice of your physician or other qualified health provider with any questions about medical conditions. Do not disregard professional medical advice or delay seeking advice or treatment because of something you have read here a FamilyHype.com.