There are plenty of reasons for needing a cordless drill at home. If you or someone in your household likes DIY projects, then this tool is an ideal addition to the toolbox. Choosing the best product for you should center around the type of projects you expect to use it for.
The great thing that cordless drills can provide is the ease it permits the user to work without having to worry about where the plug is or how frustrating it is to trip on extension wires. Also, it has a light and compact style to decrease stress on the hands. Keeping them is also very convenient, with their slim and solid design, they just require a small keeping place compared to the drill with cords.
On the contrary, these types of drills are not as powerful as the corded ones. They depend on the batteries in terms of their strength. Also, they are frequently limited in terms of driving screws and hole drilling. Finally, these wireless drills are more costly than the corded ones.
Primary Advantages Of Wireless Power Drills
lightweight and mobile
permits more control and management
ease and portability
storage-friendly
The best drill for home use must match the type of use it will get. Choose the highest speed-range for the most versatility. Make sure the switches for speed and direction are easy to operate. The voltage and battery should push the power you want. Test the trigger position and the hand grip. Also, look at the chuck jaws capacity for drill bits.
Cordless drills are useful but they're not one-size-fits-all kinds of tools. You need one that fits the bill in your home. When you're shopping for one, look at the factors we talk about in this article. We'll show you some popular cordless drills on Amazon later on, too.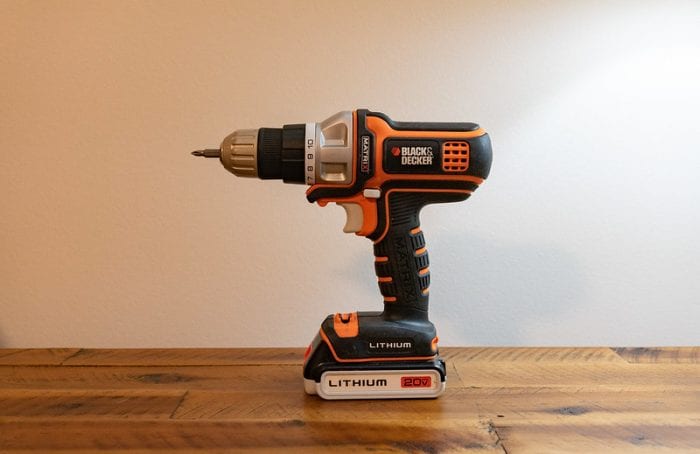 What Are The Best Cordless Drills To Buy For Home Use?
Always choose a drill that matches the type of work you plan on doing. Light jobs like hanging curtain rods, repairs of fallen towel racks, and hanging pictures don't need a commercial-grade powerful drill. Your best option is a lightweight drill driver for those. Likewise, drilling through drywall to run TV cables behind a wall shouldn't be done with the lightest, cheapest drill you can find. Some tasks like this may be better served with a hammer drill.
The average homeowner should buy a drill that's cordless and has mid-range power. Drills with a broad range of speeds are good because you'll have slower speeds for light jobs and faster speeds for more punch. You have more control if you have more speeds to choose from.
Check Out The Ergonomics
One thing that helps when using tools is how comfortable they feel in your hand. Test out the grip handle to see how it feels. Does it feel natural in your hand? Is it large enough to give you good control? What about the trigger placement? Can you easily pull the trigger? Some projects take a long time, so you want the drill to feel comfortable in your hand.
The weight is important, too. Cordless drills that are too heavy are tough to control. They're also difficult to use for longer periods. The weight often goes up for drills with higher voltage. While higher voltage means more power, it can also mean more weight. Choose a drill that's heavy enough to get the job done but light enough for you to control with precision.
Is The Cordless 12V Drill Any Good?
The power of a drill is indicated in volts. How much power you need depends on what you're going to use it for. Power levels usually range from 6V to 20V. That puts 12V right in the middle. A 12V drill is a good choice for average households.
Remember, the more power it has, the more the drill will weigh. For instance, an 18V drill can weigh up to 10 lbs.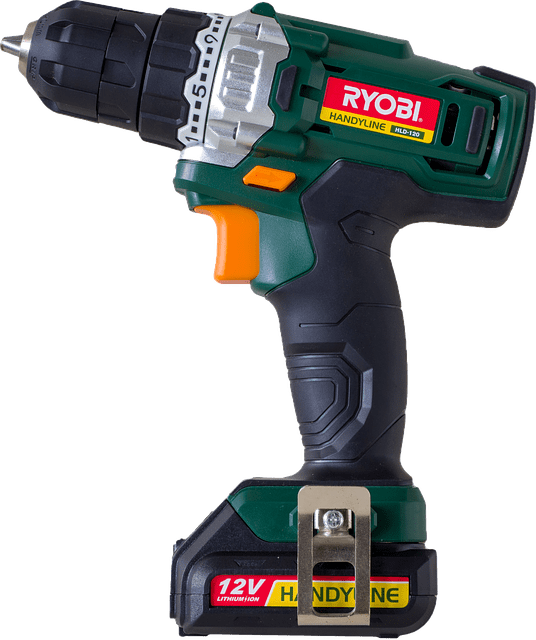 Are Cordless Tools Worth It?
Cordless tools are typically worth it for most people. They are easy to use because there's no cord to work around. You can use them high, low, and anywhere in between.
The trade-off here is the drill you choose must have a good battery that holds a charge for a long time. In fact, it's best to look for cordless tools that come with more than one battery so you can switch them out if one dies before a project is completed.
Best Drill Options That Are Cordless – Options To Look Into
Now that you know what to look for, let's look at some options currently selling on Amazon. This will give you somewhere to start with your own decision.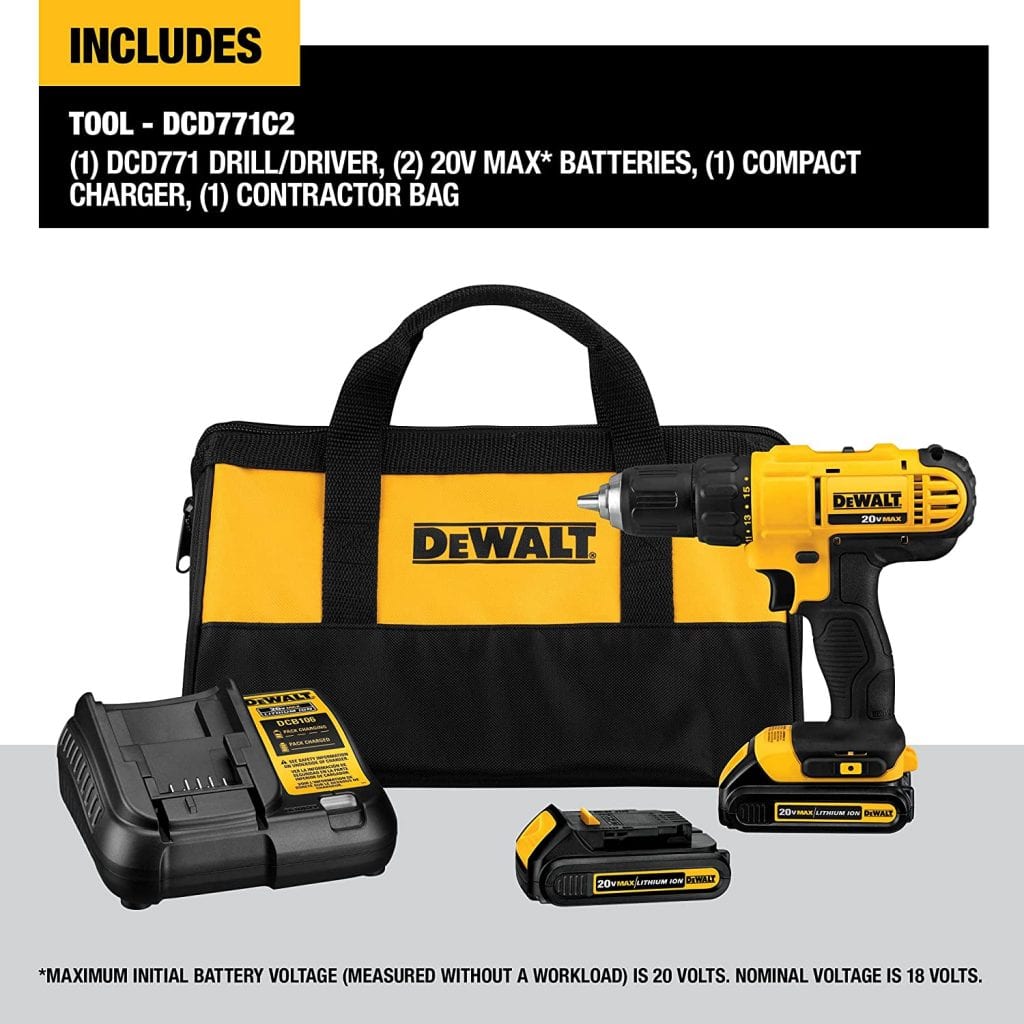 This drill driver is compact and packs some power. The drill driver can fit into small spaces and is lightweight enough for most users, at a little more than 3.5 lbs. The speed ranges from 450 rpm up to 1500 rpm. The handle is ergonomically designed for maximum comfort. Your purchase includes two lithium-ion batteries, a charger, and a carry bag. There's a light on the drill so you can see what you're working on. Its capacity is up to ½-inch bits.
Pros:
Good value
Backup battery for if one dies
Lightweight and compact
Chuck has secure grip on bits
Versatile enough for many tasks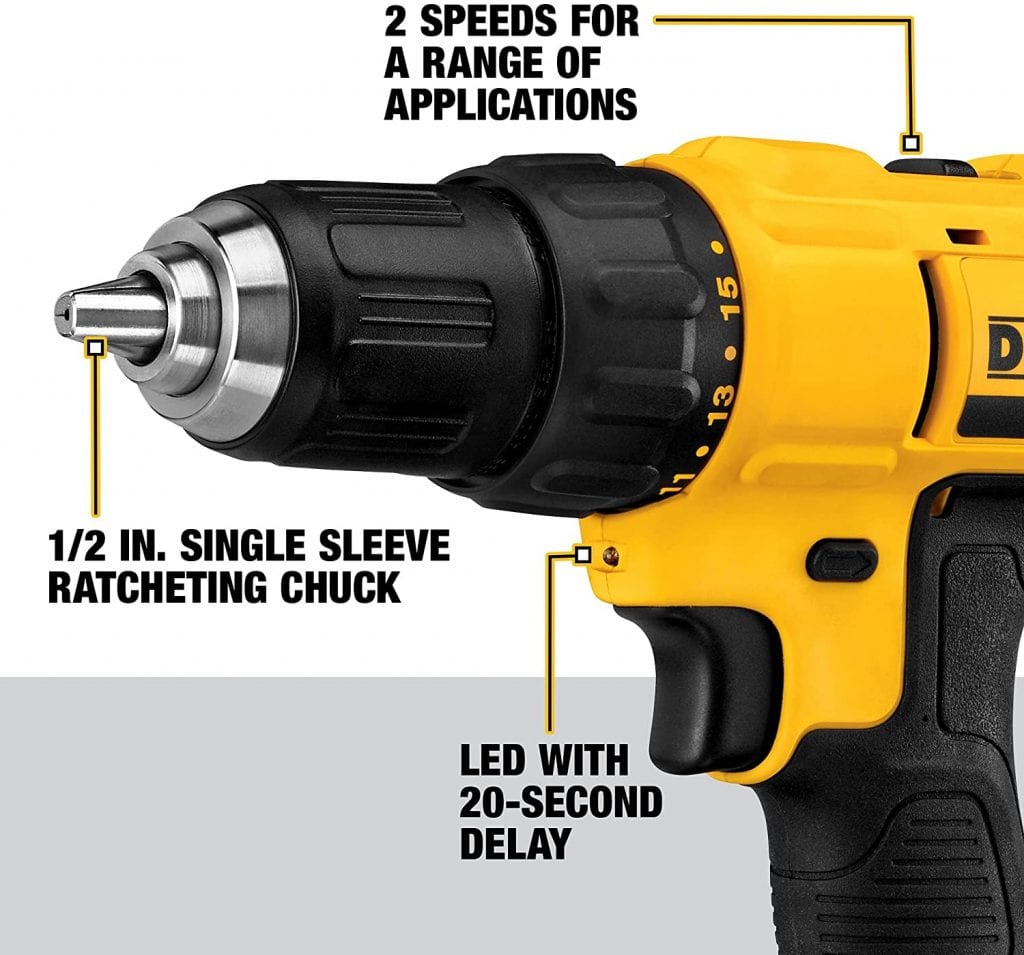 Cons:
No spare bit holder
Some issues with batteries sent
Not strong enough for heavy jobs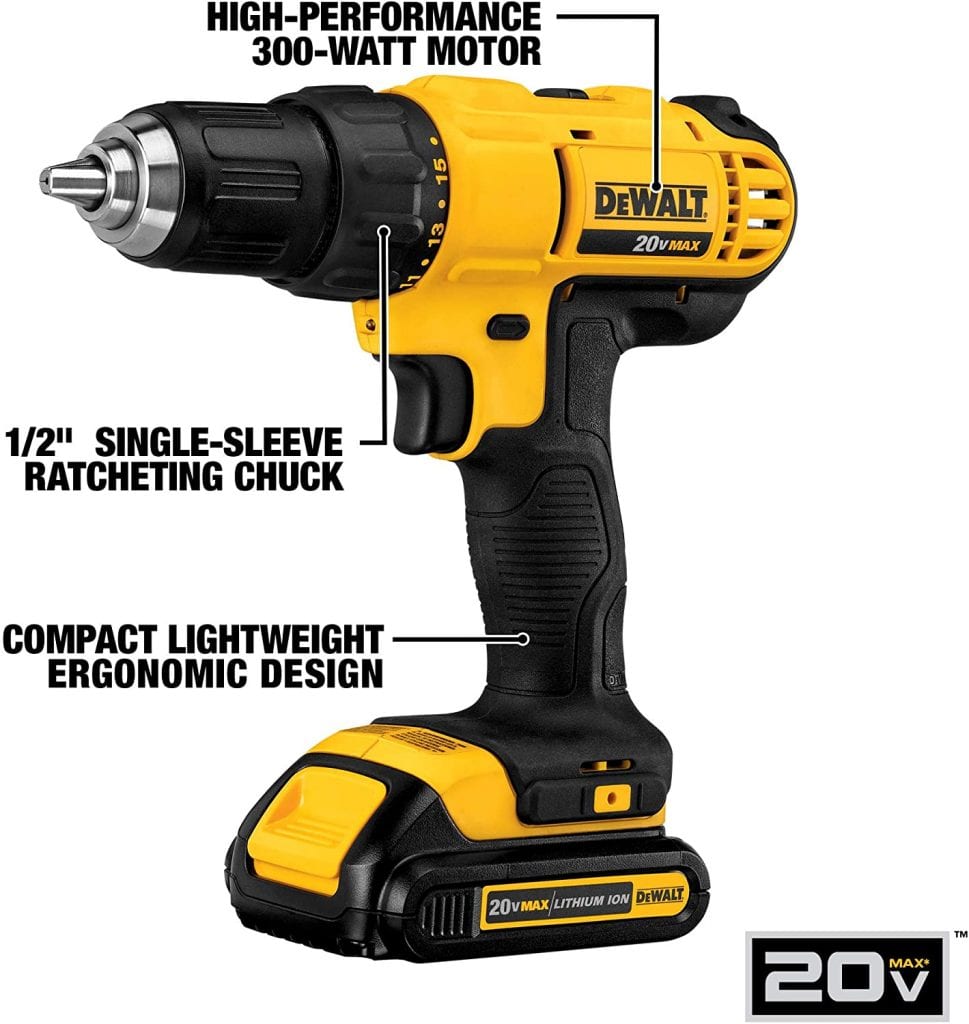 This kit comes with the drill driver listed above, as well as a ¼" impact driver. It also includes a carry bag big enough for both tools. Both have compact, lightweight designs. There are LED lights on both tools, so you can see what you're working on without worrying about shadows. Both tools are covered under a 3-year limited warranty.
Pros:
2 tools for price of one
Compact and lightweight
Convenient carry bag included
Two batteries included
Ergonomic design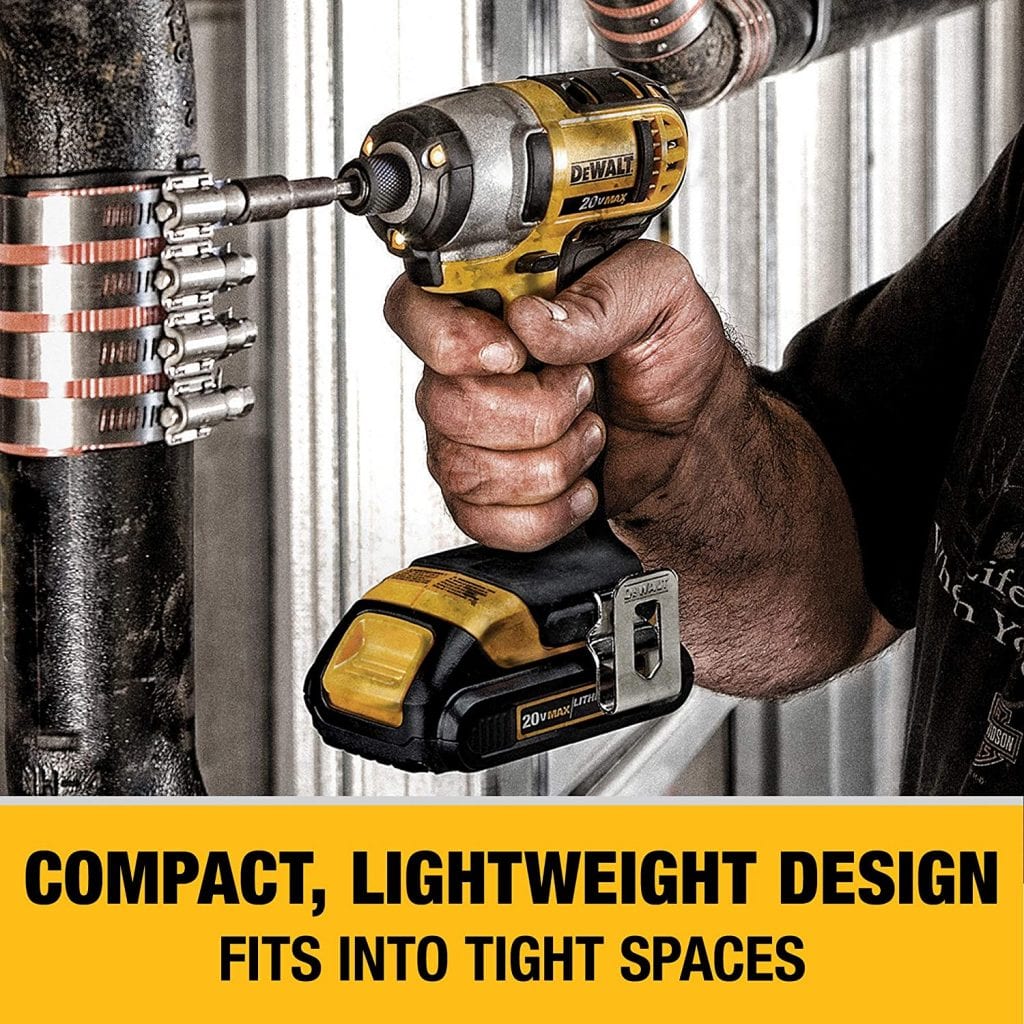 Cons:
Some batteries stop holding charge
Battery doesn't fit securely in charger
Soft-side bag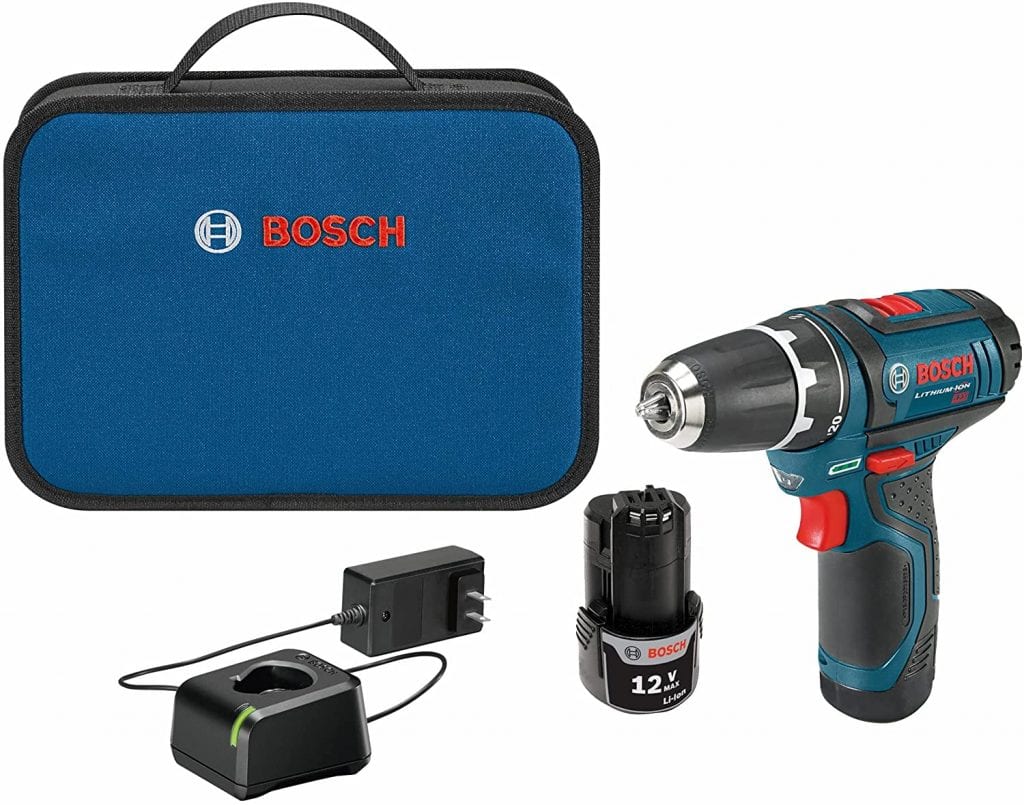 This BOSCH drill driver can use up to 3/8-inch bits. It's a 2-speed driver with a 12V motor. It comes with two batteries, a charger, the screwdriver bits, and a soft-sided carrying bag. LED lights are built into the drill, so you have great visibility when you're working. The drill is lightweight. It weighs only 1.8 lbs. Its compact design lets you use it anywhere work is needed.
Pros:
Super lightweight
Powerful enough for most household jobs
3-year warranty on tool
Multiple speeds for better precision
Tight fitting battery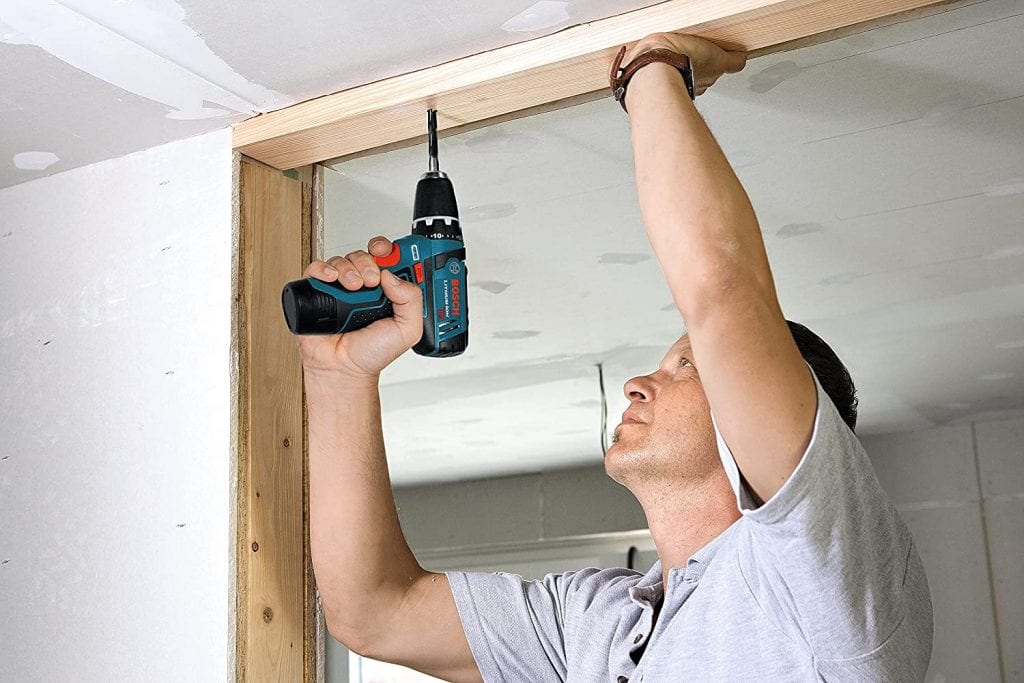 Cons:
Not suitable for heavy jobs
Battery is hard to get out for some people
No bit storage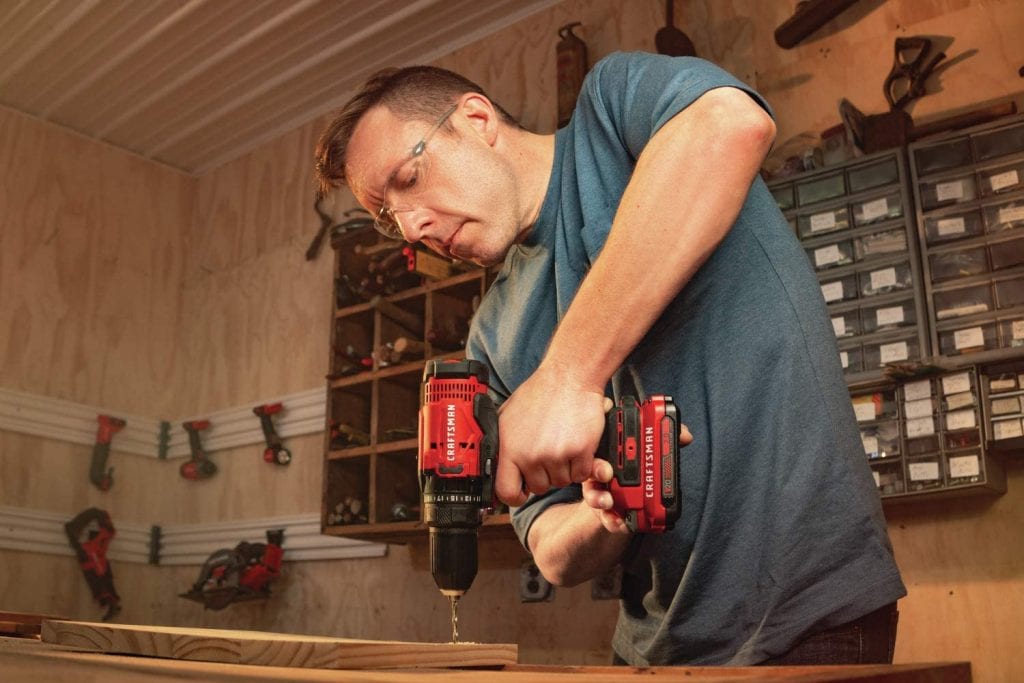 This is a powerful ½-inch drill driver from Craftsman. It includes an LED light so you can see your work. You can fully charge a battery in less than an hour. There's a 3-year limited warranty on the tool. Your purchase includes the drill, a double-sided bit, one 20V battery, and a charger. The drill only weighs about 5 lbs. It's easy to use and powerful enough for most household jobs.
Pros:
Highly affordable
Good performance
Comfortable handle
LED light stays on a few secs after release of trigger
Cons:
Too large for some spaces
Only comes with one battery
No attachments included with the purchase
Conclusion
The best cordless drill allows you to complete tasks around your home with ease. The drill you choose should match the types of jobs you want to do. If you need something to get through a concrete wall, look for a hammer drill. If you just want a drill driver to help with decorating your home, choose a lightweight, compact drill. Make sure you like the feel of the handle and the trigger. Also, don't overspend on your drill. Cordless drills are good purchases and make good gifts for handy people in your home. Get yours and finish all those little jobs you've been putting off around the house.
FAQs:
Which is the best drill driver?
The best is the DEWALT DCD795D2. It's lightweight and versatile.
What brand is the best for drills?
The top brands according to Consumer Reports are DeWalt, Bosch, Milwaukee, and Makita. DeWalt has best drills in all categories—cordless drill, drill driver, and hammer drill.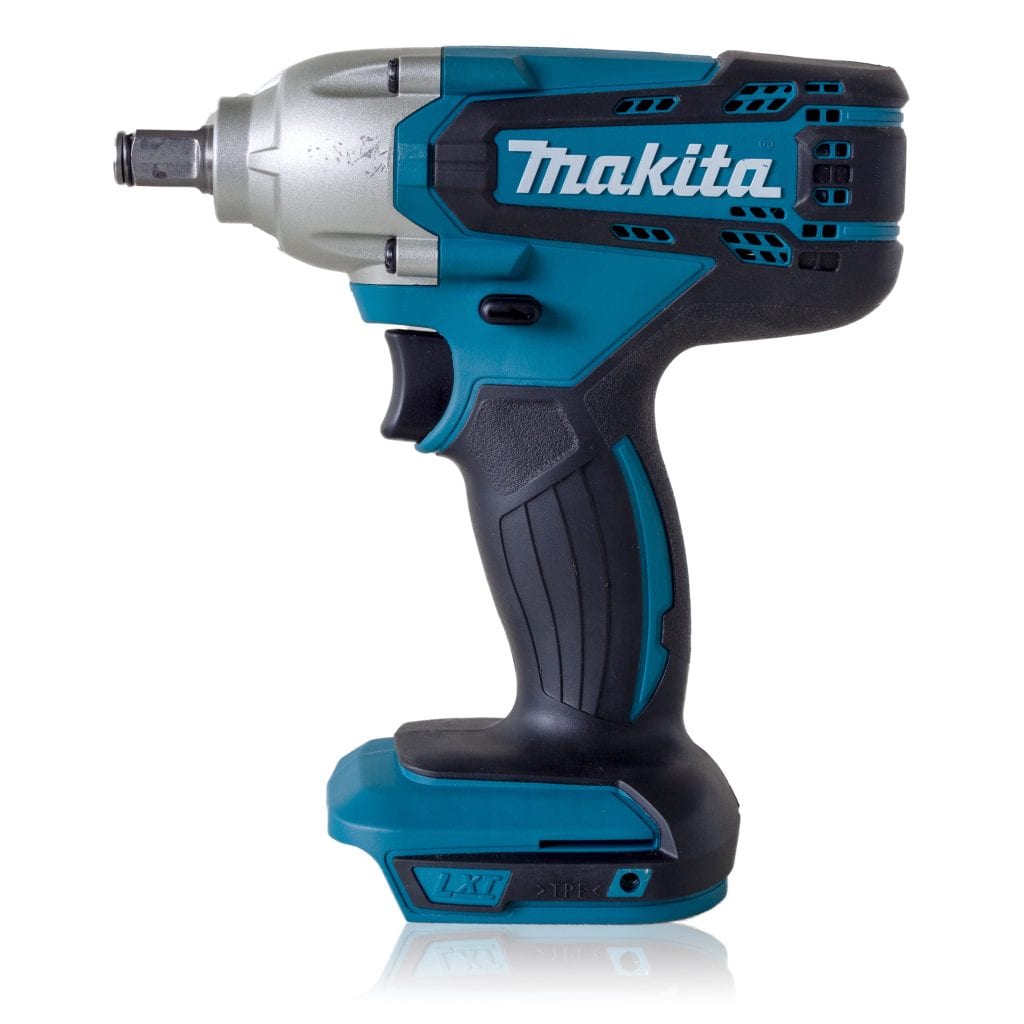 What drill should I buy?
You should buy the one that matches your needs. If you're unsure of all the jobs you might use your drill for, then go with a good overall option. One of the best overall is the Milwaukee M18 2606-22CT.
Is Makita better than DeWalt?
Makita is often thought to be a more premium brand of drills. Makita costs more because of this. DeWalt has better options for more people.
Is a brushless drill better?
Brushless drills are better for a few reasons. They create power through magnets. They don't create friction which keeps heat down. They perform better and are more adaptable.
Are Cordless Bosch Drills any good?
Bosch makes plenty of high-quality drills. They're rated for good reliability and decent power. They're great for everyday use.
Which is better, DeWalt or Milwaukee?
These are both good brands. You'll get two extra years of warranty coverage with the Milwaukee cordless drills, though.
What is a hammer drill?
A hammer drill is used to drill through harder materials. It's a rotary drill that uses impact to push the drill bit through hard materials. A hammer drill could be used to drill into concrete.
Disclaimer: FamilyHype.com (Family Hype & FamilyHype) is a participant in the Amazon Services LLC Associates Program, an affiliate advertising program designed to provide a means for sites to earn advertising fees by advertising and linking to Amazon.com.
Last Updated on October 12, 2021 by Jacqui Arnaiz
DISCLAIMER
(IMPORTANT)
: This information (including all text, images, audio, or other formats on FamilyHype.com) is not intended to be a substitute for informed professional advice, diagnosis, endorsement or treatment. You should not take any action or avoid taking action without consulting a qualified professional. Always seek the advice of your physician or other qualified health provider with any questions about medical conditions. Do not disregard professional medical advice or delay seeking advice or treatment because of something you have read here a FamilyHype.com.