Kids tablets have almost become a staple in many households now. Educational activities, movies, art projects, and more, make these great tools for parents that help occupy their kids. The best kids' tablets are sturdy and packed with plenty of educational material to help with child development. But how can you choose the best tablet for kids? Glad there are options in this article that can help you with that problem.
The best tablet for kids list has a few options from Amazon, including the Amazon Fire HD 8 Kids Edition. Kids edition tablets should have some kind of protective case. It's also good if there's a prop-up piece built into the case. You should set a budget for the kids' edition tablet you're going to buy. Other considerations should include battery life and longevity.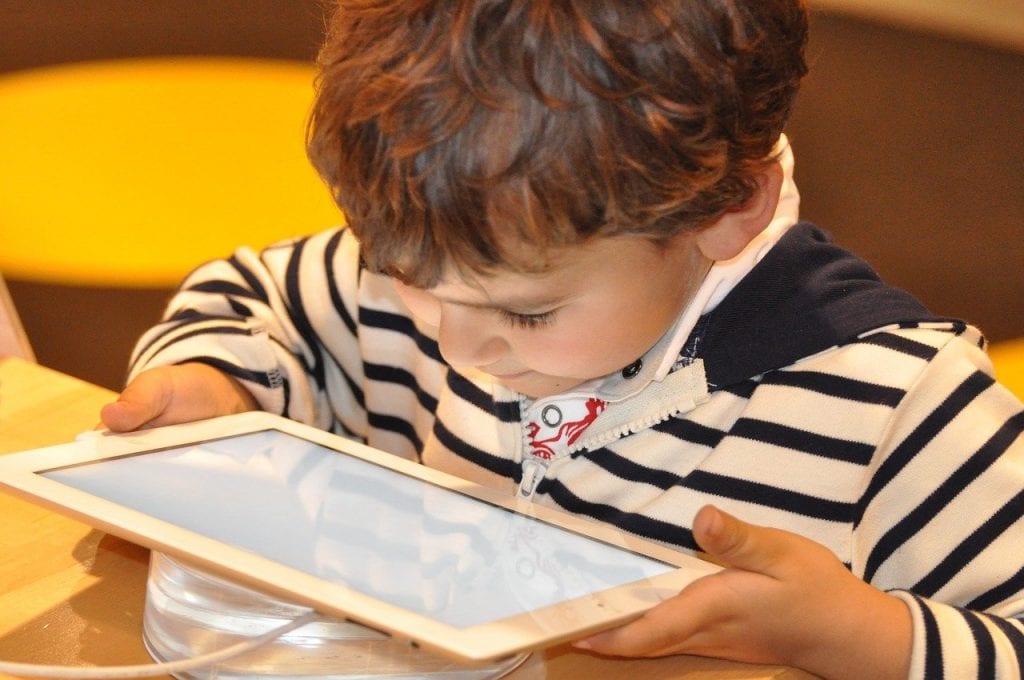 The best tablets for kiddos typically include the words "kids edition" somewhere in the description. They're designed with children in mind. The pre-loaded software should be age-appropriate and educational. Usually, a case is included with your purchase. You'll also have many content filter options to choose from. To find out more about how to choose the best kids edition tablet for your child, read on.
Best Tablets For Kids
The best tablet for kids needs to have some sort of protective case. For example, the Amazon Fire HD 8 Kids Edition tablet has a rubber case that fits the tablet securely so kids can't easily take it off. Should your child drop the tablet, it is protected on all sides from the impact.
If you decide to go with best tablet not specifically made for children, such as an iPad, you'll want to make sure you get a case meant for kids to fit the iPad. Apple's iPads are more expensive than the Amazon Fire HD 8 Kids Edition. They need to be protected against drops and other accidents.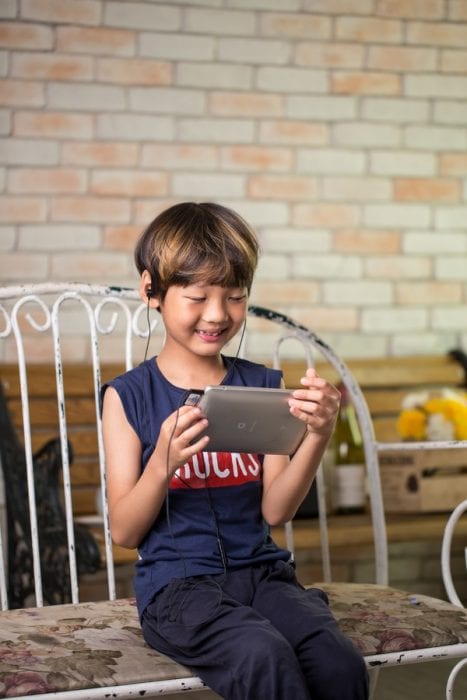 Tablet Stand For Your Kids
Kids often use their tablets when they're sitting at a table, counter, or somewhere else where a prop-up stand will benefit them. Many kids edition tablets come with cases that include a prop-up stand in the design. If you have a choice between one that does and one that doesn't, go with the one that does. You'll likely wish you had if you don't.
Prices Range
Prices for any type of tablet range broadly. Generally, kids edition tablets cost a bit less than other tablets meant for use by adults. Manufacturers know that kids are rougher on electronics than most adults. They also know that kids won't likely use the tablet for as long as an adult expects to keep theirs.
Many best tablet for kids has less memory and storage space available. They're usually not as fast or well-equipped as premium level tablets, either. For those reasons, some parents opt for tablets meant for use by all. The tradeoff is you'll pay a much higher price for them.
Battery For Best Tablets
The battery life of the best tablet for kids is important. Children don't always understand when something dies because the battery needs to be charged. Trying to explain to your 3-year-old why he can't watch his favorite kids show in the car on a long road trip isn't going to be fun. Make sure to check out the battery life of tablets you're considering.
Longevity
You don't want to buy a tablet for your child that's going to stop working before the year ends. Look for something that's known for its longevity. It doesn't make sense to buy a cheap tablet that will only last a few months. You'll end up having to buy another one. Buy a reliable, quality tablet upfront that will last through your child's kid years.
Best Kids Tablet Options
Let's look at some of the best options for kids tablets found on Amazon. Keep in mind the important features we just discussed while you're assessing if any make good options for your child.
The Fire 7 Kids Tablet by Amazon comes with a kid-proof case in three color choices. It also has a prop-up stand built into the case. Your purchase comes with a year free of the FreeTime Unlimited program. Your child can enjoy tons of games and apps for free. They'll have access to all the books, audiobooks, videos, and more that Amazon includes with FreeTime. There's also a 2-year guarantee that covers replacement of the entire tablet should it break or stop working.
Pros:
Full replacement coverage for 2 years
Well-protected in kid-proof case
Pre-loaded with lots of educational apps
Easy for kids to use
Affordable
Headphones jack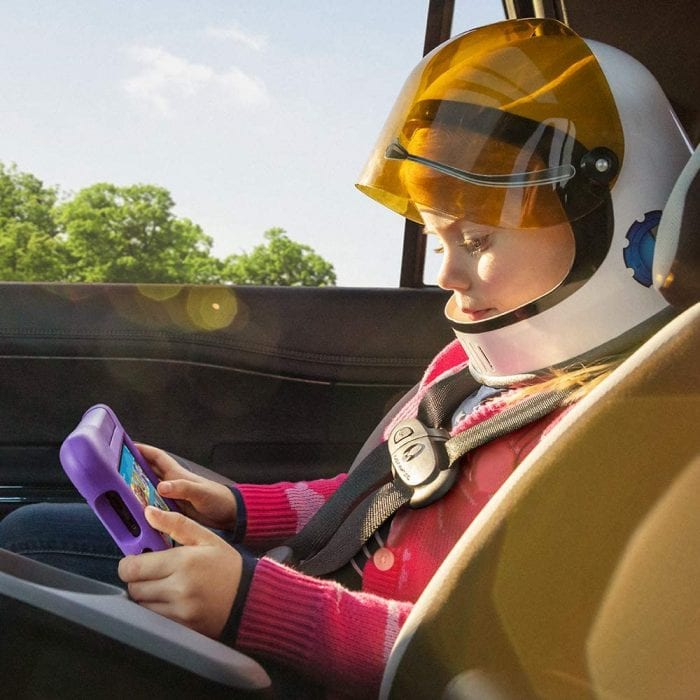 Cons:
Battery life is mediocre
Small screen
Charging port warps easily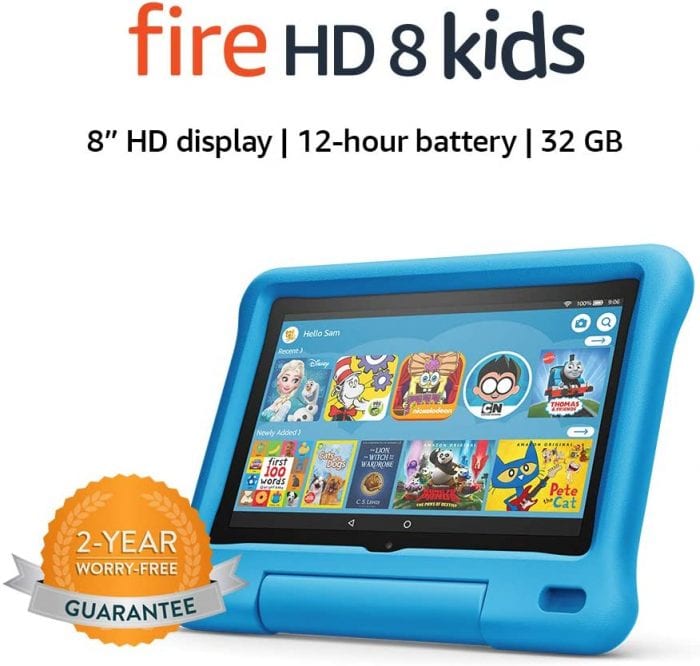 This is the updated and larger version of the previous Fire tablet. It includes the worry-free guarantee and the year free of FreeTime Unlimited. The case comes in three color choices. The case also has the prop-up stand built in. It has a longer battery life, at up to 12 hours. You get double the storage space, too.
Pros:
Get a discount if buying two at the same time
Larger screen
Includes USB-C cable for easier charging
HD display
Lots of educational apps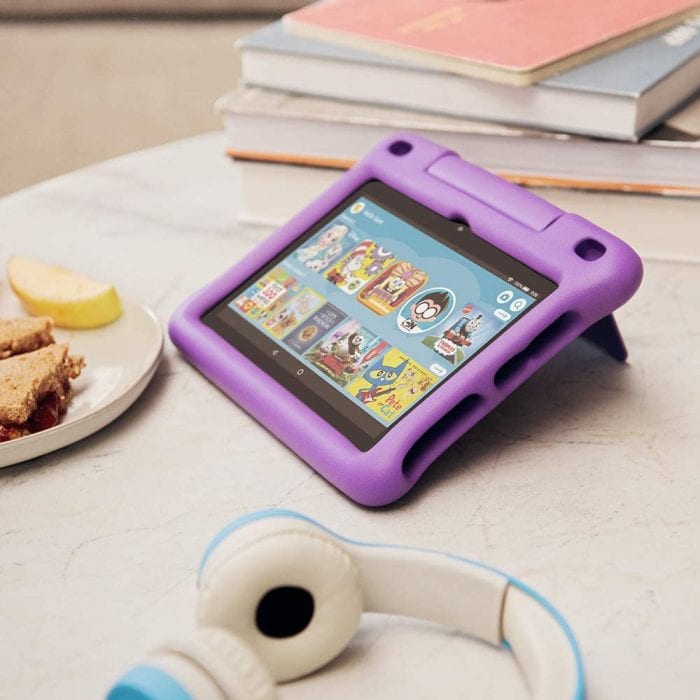 Cons:
Slow
Hard to see screen in sunlight
Not able to favorite apps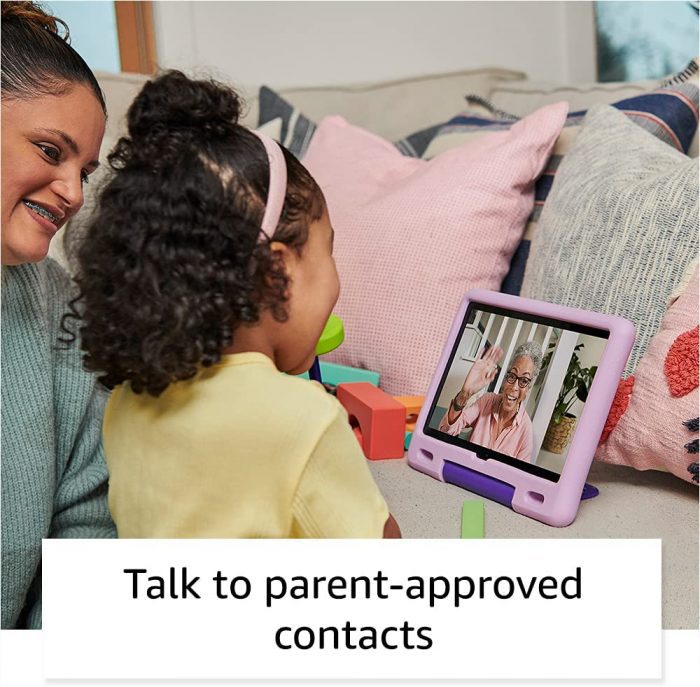 This Fire features 3GB ram and up to 1 TB of expandable storage. It has a larger screen in full HD made with aluminosilicate glass. It also comes with the USB-C charging cable so you can charge it easier and faster. The Fire HD 10 comes with the 2-year guarantee, as well as the first year free of FreeTime Unlimited. It has a protective case with a built-in prop-up stand in three color choices.
Pros:
Includes an Octa-core processor for faster loading
Charges in about 4 hours
Has dual-band Wi-Fi support
Lots of internal storage for downloaded material
Large screen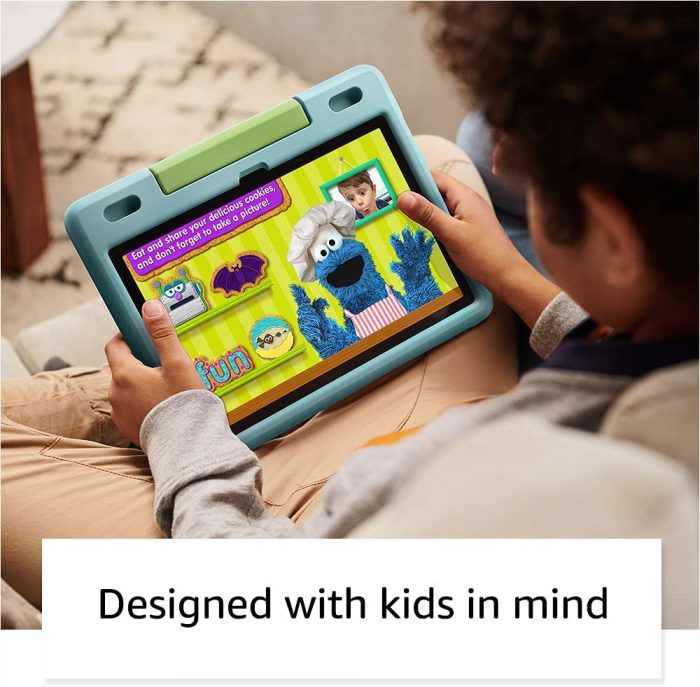 Cons:
Can't scale the size of print in books
Needs more customizable parental controls
Kids can easily download any app without a pin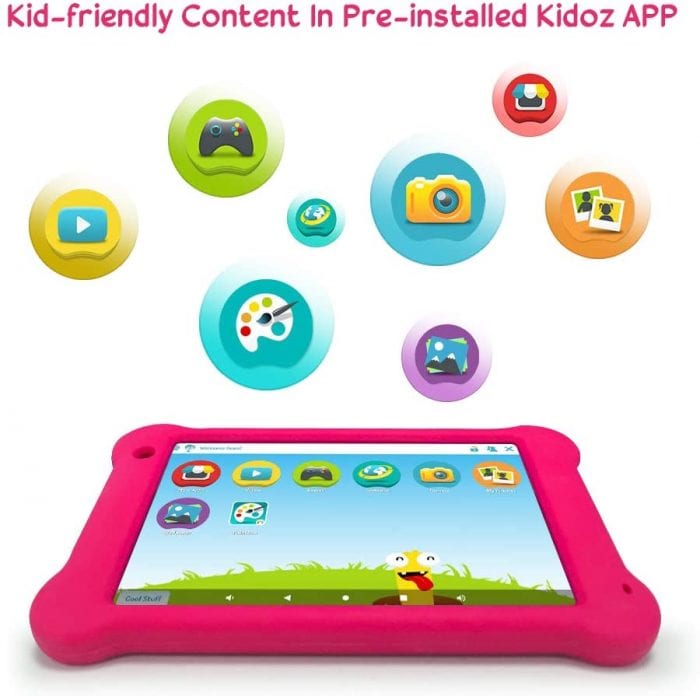 This is a budget-friendly kids tablet that comes with a protective case in either blue or pink. It's a full-featured tablet for kids that gives parents the control they need and kids the content they want. It's fast and is equipped with Android 10. It also comes with a stylus that's easy for kids to use. The screen is vivid and easy to view from many angles. There's a ring on the back of the case to prop the tablet up, as well.
Pros:
Highly affordable
Protective case with blue light blocking screen protector
Easy to carry with ring handle
Includes dual cameras
Stylus included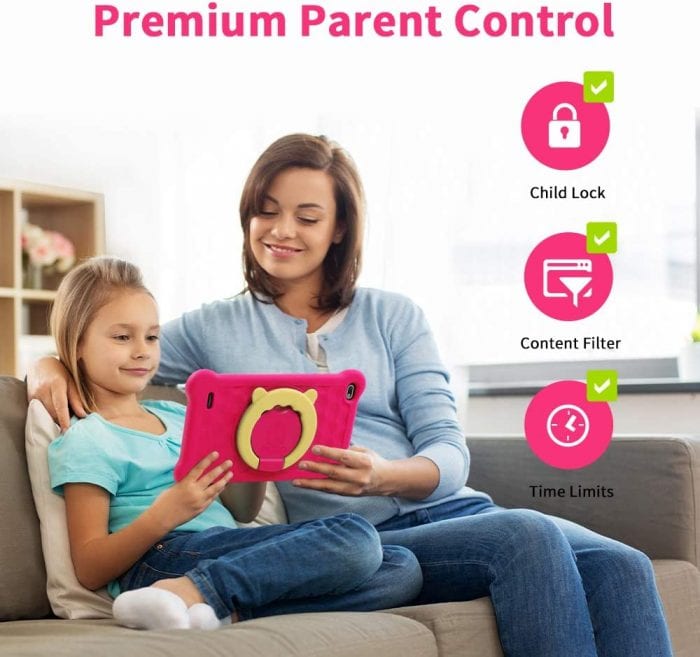 Cons:
Small screen
Some apps cannot be uninstalled
Short battery life
Final Thoughts To Consider Before Buying
Kids tablets should be chosen to fit their unique needs. Children shouldn't be on their tablets all day without some sort of educational material for them. Make sure to find a tablet that's well-protected, doesn't cost too much, is easy for them to use, has good parental controls, and has a built-in stand. It's also best for the battery to last a long time. The best kids tablet has everything you need all in one package. Purchase a tablet for your child that will last a long time and give you peace of mind for when they're using it.
FAQs (Best Tablets For Kids):
What is the best tablet to buy for a child?
Any of the Amazon Fire HD tablets are ideal for children. They come in kids editions. You'll get a colorful protective case and plenty of free content that's age appropriate.
What is the best tablet to buy for a 4-year-old?
The Amazon Fire HD 8 Kids Edition is the best tablet for this age group.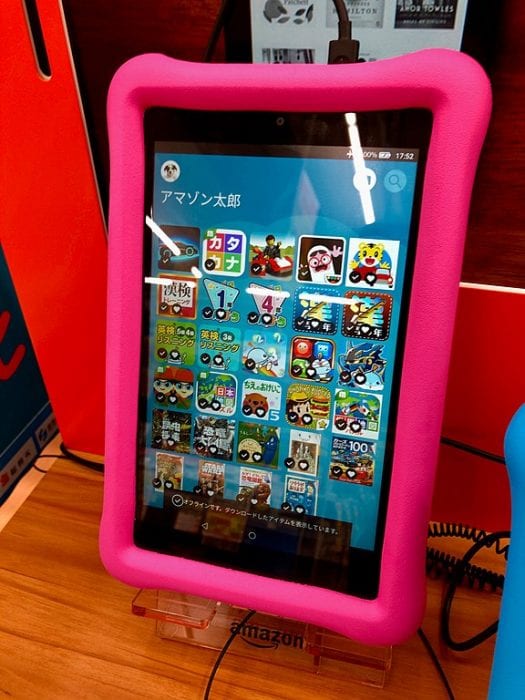 What is the best tablet for a 3-year-old?
3-year-old children will do best with the Amazon Fire Kids Edition tablets.
What is the best tablet for a 2-year-old?
Kids this age will need help navigating their tablets. Go with the Amazon Fire 7 Kids Edition tablet for its ease-of-use.
What age should a child use a tablet?
Children can start using a tablet around 2 to 3 years old.
Which tablet is best for an 8-year-old?
An 8-year-old child may be ready to transition to a full-service tablet, such as an iPad.
Should I buy my kid an iPad?
Older children will do ok with an iPad and may be able to use it for schoolwork and other things that can't be done on a kids tablet. However, younger kids shouldn't be given an iPad without a highly protective case. The price is higher for Apple products, so you don't want an iPad getting broken.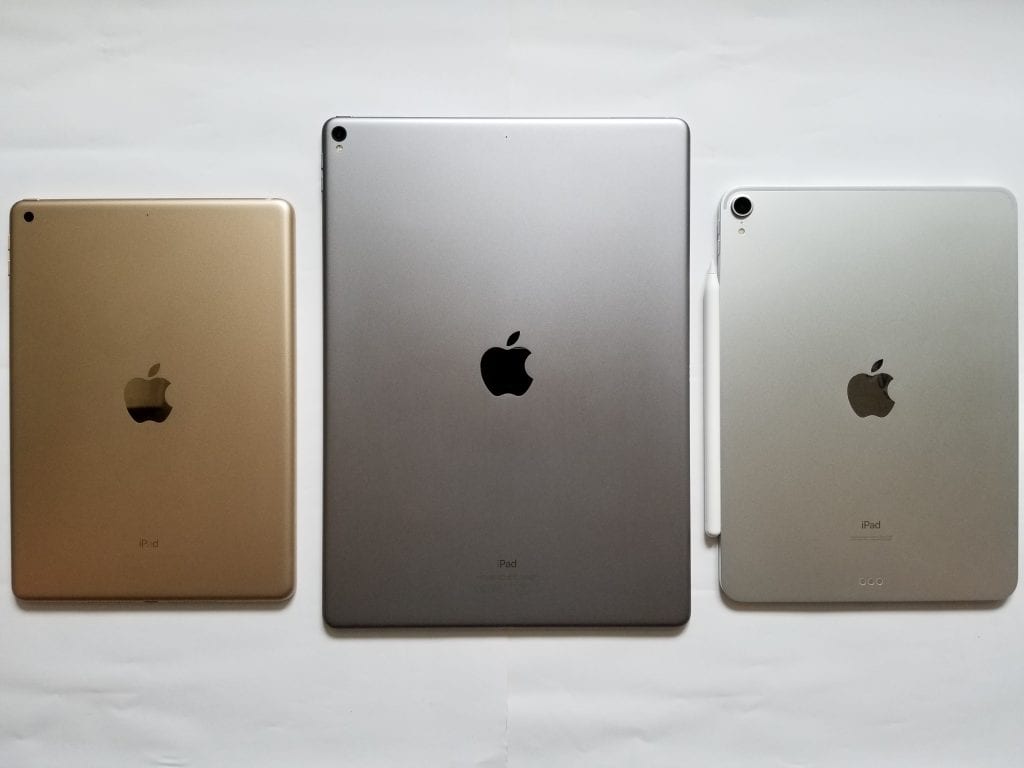 Is 32GB enough for a tablet?
This should be plenty of storage for most kids.
Which brand tablet is best?
The best brand of kids tablets is Amazon with their Fire Series. The design is meant specifically for children.
Which tablet is best in 2020?
The tablet that topped the charts in 2020 was the Apple iPad Air.
Disclaimer: FamilyHype.com (Family Hype & FamilyHype) is a participant in the Amazon Services LLC Associates Program, an affiliate advertising program designed to provide a means for sites to earn advertising fees by advertising and linking to Amazon.com.
Last Updated on October 7, 2021 by Anna Amad
DISCLAIMER
(IMPORTANT)
: This information (including all text, images, audio, or other formats on FamilyHype.com) is not intended to be a substitute for informed professional advice, diagnosis, endorsement or treatment. You should not take any action or avoid taking action without consulting a qualified professional. Always seek the advice of your physician or other qualified health provider with any questions about medical conditions. Do not disregard professional medical advice or delay seeking advice or treatment because of something you have read here a FamilyHype.com.