Did you know that different quality mirrors yield different images? Not all mirrors are the same. When you look in the mirror before you're headed out the door, you need to know you can trust what you see. You need a mirror that reflects an honest image back at you and is right for how you're using it.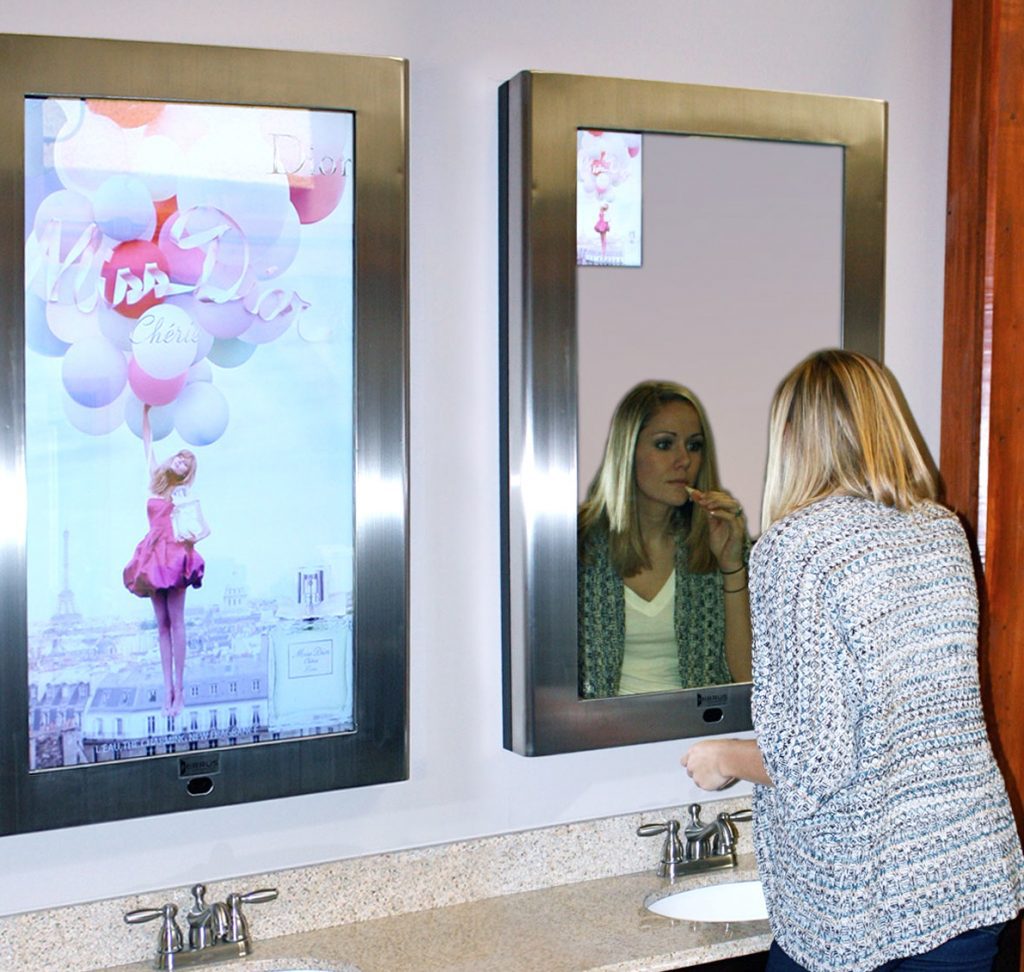 So, what is the best mirror? First, find the type of mirror you need. What are you using it for? Then decide on a size. You'll need to pick a spot for it and measure the space. Decide if you'd like it to have a mirror frame, and if so, the style and materials you'd like. Last, but not least, look at the quality of the glass. Look for a mirror that doesn't distort the image, is about a ¼-inch thick, and has a heavy coating of silvering.
Mirrors are both decorative and functional. They serve a very important purpose in our homes. Their importance often gets overlooked, that is until we go without one and need to buy a new mirror. Let's look a little closer at mirrors before looking at some currently on the market. Keep reading to learn all you need to know about choosing the best mirror.
How Do I Choose A Mirror?
There are all kinds of different mirrors. Some are highly decorative, while others are all business. And since we put them in various rooms in our homes, there are several types. 
You should start your search by deciding on the type of mirror you want. This helps you narrow it down to looking at wall mirrors, floor mirrors, bathroom mirrors, vanity mirrors, or accent mirrors.
When you're deciding on a type, consider what the mirror will be used for. For instance, if you're trying to fill an empty space on the wall or a shelf, look for an accent mirror. If you're putting a new mirror above the sink in the bathroom, look at bathroom mirrors. 
Some mirrors are meant for certain room types and specific uses. So, you start there.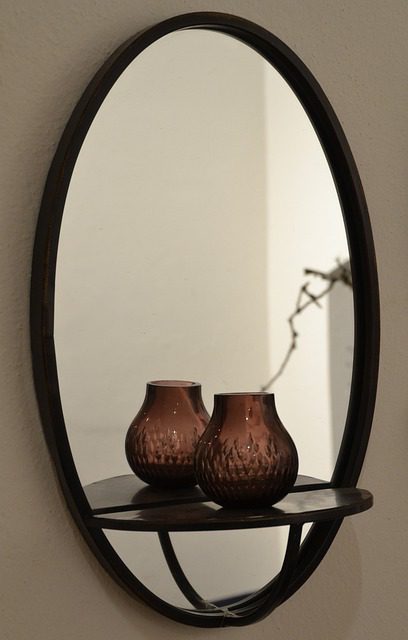 What Size Should I Get?
The size you need is dependent on its intended use and the space you have. Before you buy a mirror, choose the space where you'll be putting it. 
You must choose the space before you purchase one because you'll need the measurements. Make sure to measure the width and height of the space. 
There are some general rules to follow for placing mirrors in rooms. 
When hanging above furniture, the mirror should be about 2/3 the size of the furniture.
Full length mirrors should be at least 36 inches tall.
Leaning or freestanding mirrors should have only a slight lean to them.
Should I Get A Framed Mirror?
Typically, framed mirrors are sturdier and better suited for full length floor mirrors. They're easier to move, as well. 
Most mirrors have some sort of frame. They're more attractive and have a little style to them when they're framed. 
Choosing a frame comes down to your preferences. You can pick one that matches the theme already in the room. You can choose one that adds a little style and personality to a space, too.
When you're choosing the material a mirror frame is made of, think about cleaning it. You may want to get something that's durable and easy to clean.
How Do You Know If A Mirror Is Good Quality?
The quality of a mirror is in the glass it's made of. Low quality glass has inconsistencies and imperfections. These warp and distort reflections in mirrors. Check for the inconsistencies to make sure there aren't any. The surface should look flat and smooth.
The thickness is also important. Mirrors are made of glass that's 1/8-, 3/16-, or 1/4-inch. The highest quality mirrors are made of thicker glass. Look for 1/4-inch glass. 
The last factor for mirror quality is silvering. The silvering is the coating on the back of the glass. It's made of chemicals and silver nitrate. A high-quality mirror has a thick layer of silvering on one side. 
Are Full Body Mirrors Accurate?
This all depends on the quality of the mirror. Full body mirrors made of high-quality glass without inconsistencies are accurate. The only difference in the mirror is the reflection is reversed. 
Other than that, our eyes can distort the image we see. Sometimes we perceive our reflections to be something they're not, but the mirror is accurate.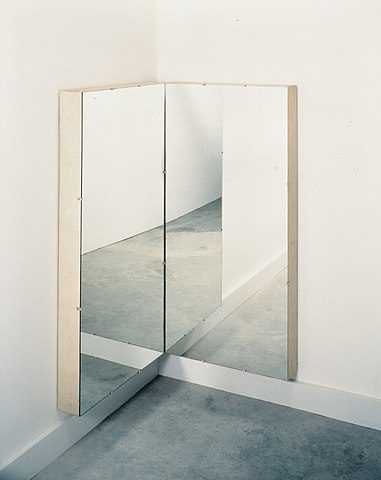 Best Mirror Options On Amazon
Now let's look at some mirrors available on Amazon. Keep thinking about the factors we just discussed while you're looking at these. It gives you a good place to start your shopping.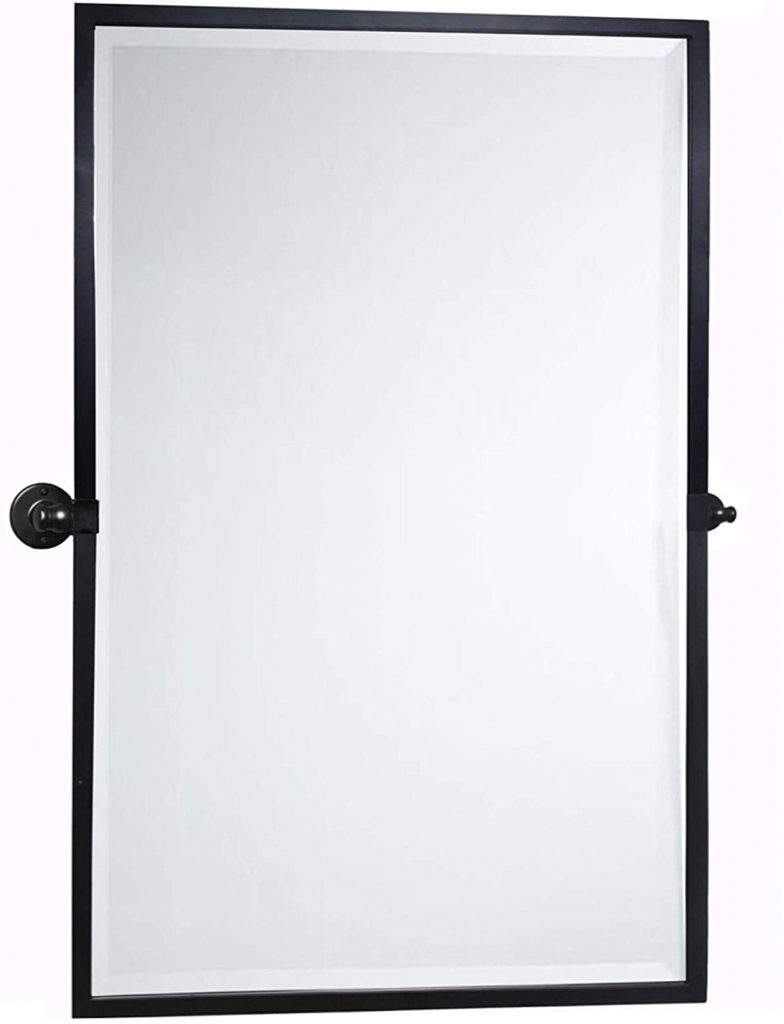 This is a vertical rectangle mirror with a sleek black frame. These are wall mirrors and can also be considered an accent mirror since they have such style. Each mirror comes with easy-to-follow instructions and all the hardware needed to mount it in your bathroom. You can tilt the mirror up and down for the optimum viewing angle for anyone.
Pros:
Matches most décor
Easy to install
Pivot allows the wall mirror to move for better viewing
Includes a money-back guarantee
Weighs only 11 pounds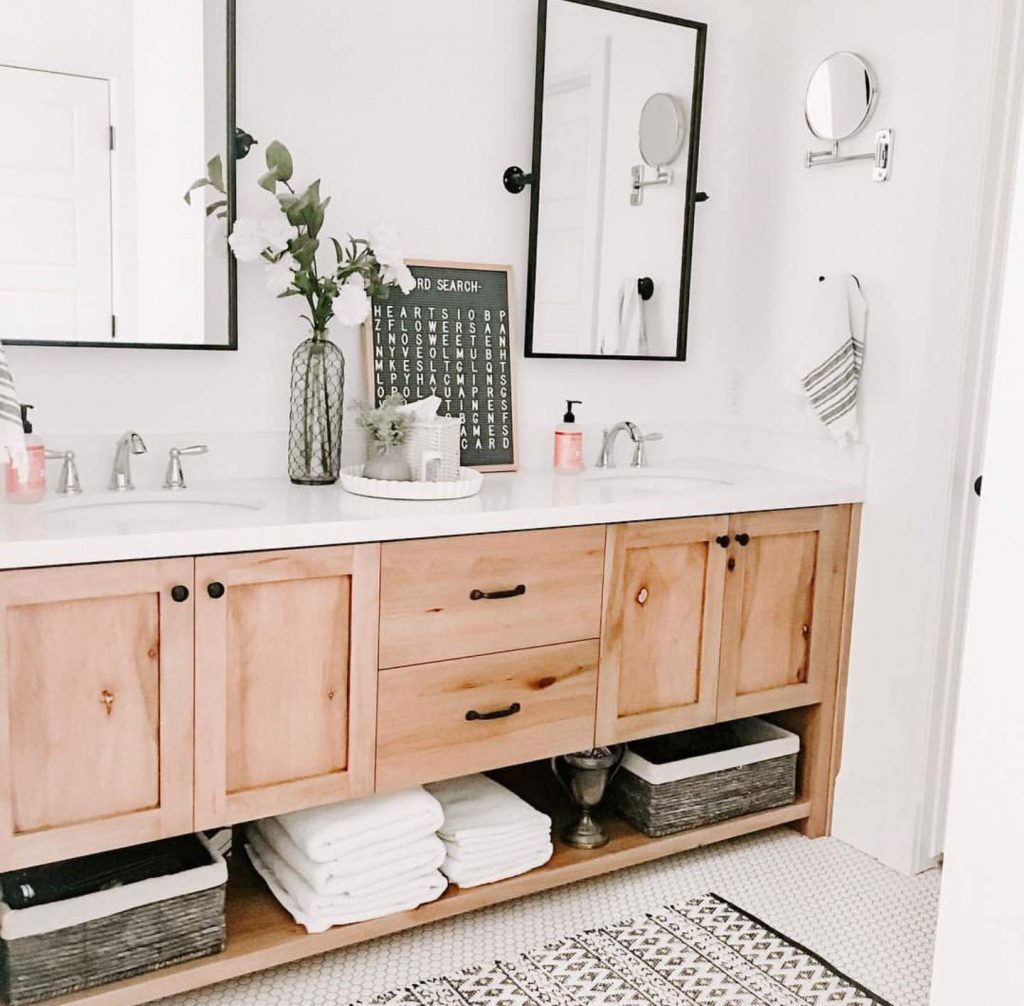 Cons:
Pricey
Not packaged well
Hardware isn't very sturdy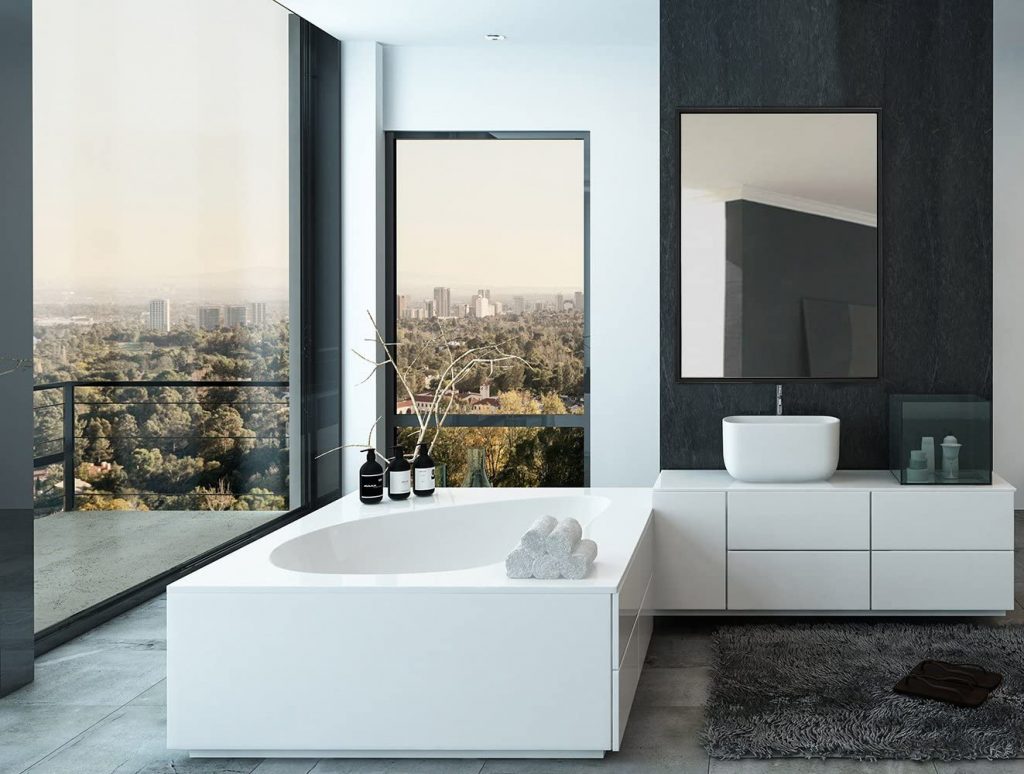 These are high-quality wall mirrors that come with four choices of frames. The design is simple and sophisticated. They're easy to install with the included hardware. The mirror is meant as an elegant bathroom or vanity design. However, it can also serve as an accent mirror anywhere in the home. This large size is heavy, so it shouldn't be installed alone.
Pros:
High quality
Good value for money
Sleek style goes with any décor
All-around mirror can be used anywhere for wall mirrors
Well-packaged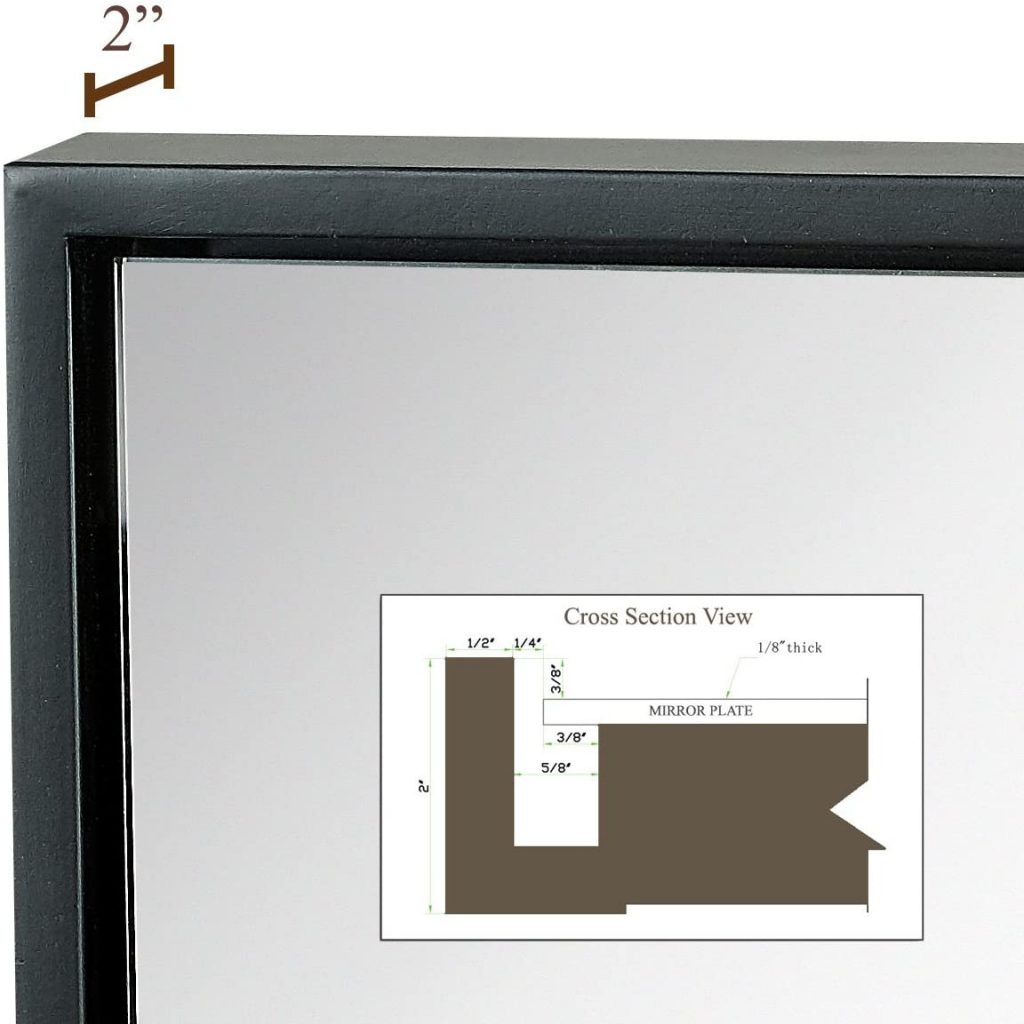 Cons:
Heavy enough to need anchor hardware and installed in studs
Difficult to install alone
Frame is prone to chipping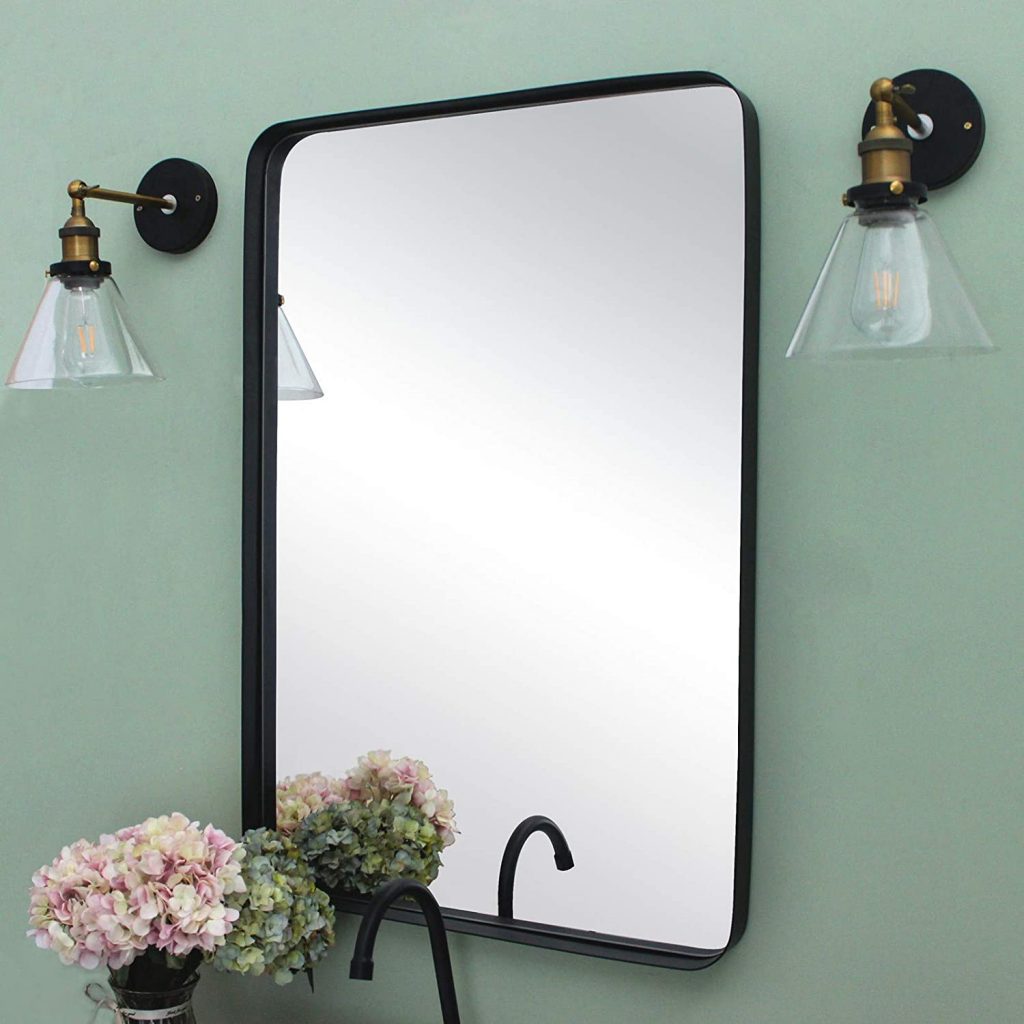 These are modern, sleek looking wall mirrors for the bathroom that could also serve as an accent mirror. The frame is rounded and is 2 inches thick. There are pre-installed hanging clips on the back to make installation easier. You can hang the mirror vertically or horizontally. The glass is 1/6-inch thick with a heavy coat of silvering on the back side. These are high-quality wall mirrors that are heavy and durable.
Pros:
Modern design looks nice with most décor
Easy to install
Hassle-free returns
Smooth reflection with no distortion
Safe to hang in either orientation
Cons:
Final Thoughts
There's more to choosing the best mirror than you think. While an accent mirror might be more about the style, a full-length floor mirror for checking your outfit in is about an honest reflection you can trust. You need the right size, the right glass quality, and the right type for your space. Choose a mirror that fits your room in all ways, not just in size.
FAQs:
What is the best quality mirror?
The best quality accent mirror or other mirror type has a durable frame and glass that is 1/4-inch thick without inconsistencies.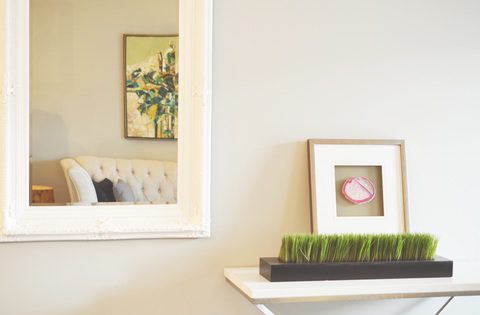 What is the best place to buy mirrors?
You can buy mirrors in many outlets. Amazon has a lot of mirrors and it's easy to filter down to what you're looking for. For instance, type in "accent mirror" and you'll have pages and pages of mirrors to sift through.
Are expensive mirrors worth it?
They can be. Expensive mirrors should last longer than cheaper versions. They should also have honest reflections. However, don't overspend for a mirror.
How much should a mirror cost?
The cost of a mirror depends on the frame material and the quality of the glass. It's also determined by the size. Plain mirrors that are functional are only about $20. Premium mirrors that are highly ornate can cost you thousands.
How do I choose a bathroom mirror?
Measure the space you have available. Determine if you'd like a framed mirror, or not. Look for something within your budget that matches the theme of your bathroom.
What type of mirror is best for a bathroom?
Generally, you'll want a wall mounted mirror. You can add an accent mirror in an empty space, as well. A vanity-style mirror that tilts is ideal.
Is having a mirror in your room bad?
No, it's not. Having a full-length mirror in your room to check out your outfit before you leave for the day is ideal. You can also decorate with an accent mirror here or there.
Disclaimer: FamilyHype.com (Family Hype & FamilyHype) is a participant in the Amazon Services LLC Associates Program, an affiliate advertising program designed to provide a means for sites to earn advertising fees by advertising and linking to Amazon.com.
DISCLAIMER
(IMPORTANT)
: This information (including all text, images, audio, or other formats on FamilyHype.com) is not intended to be a substitute for informed professional advice, diagnosis, endorsement or treatment. You should not take any action or avoid taking action without consulting a qualified professional. Always seek the advice of your physician or other qualified health provider with any questions about medical conditions. Do not disregard professional medical advice or delay seeking advice or treatment because of something you have read here a FamilyHype.com.