In the market for a new laptop but not sure what to get? Are you looking for something that will give you flexibility in types of use and that's easy to take with you anywhere? If this is you, then a convertible 2-in-1 style of laptop may be the ideal option for what you're looking for. Two of the best devices in this category are the Microsoft Surface Pro and the Apple iPad Pro. The question is, which is the best of each brand and how do they measure up to each other?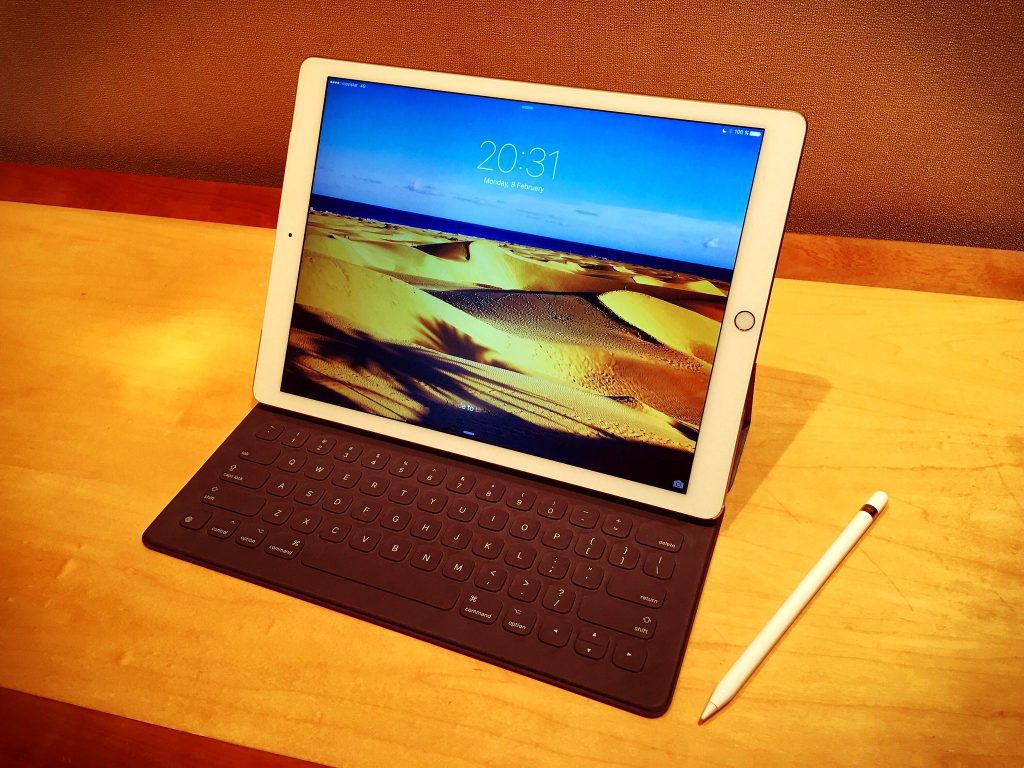 So, what is the best Surface Pro vs. the best iPad Pro? Typically, the best device from a manufacturer will be the latest release. The Microsoft Surface Pro X is the best so far from the industry giant at providing benefits for both tablet and laptop users. The Apple iPad Pro 11 is the latest and greatest from Apple. Choosing the best 2-in-1 comes down to the processor, the operating system (OS) better suited to your use, screen size and specs, the hinge functionality, and the price.
We'll say that, at the moment, the iPad Pro 11 has an edge over the Surface Pro for many users. However, it's important that you look at them each in terms of what they have to offer you, specifically. Before we look at each of the devices themselves, let's look at the features that are important when it comes to your choice of a convertible laptop.
What Is The Difference Between The Microsoft Surface And iPad Pro?
The most obvious difference between the Microsoft Surface Pro and the Apple iPad Pro is the operating systems are not the same. The Surface Pro runs on the Windows 10 OS, while the Apple iPad Pro has iOS, which is only available on Apple devices. There are benefits of both of these, but here's a quick breakdown of what consumers generally think about them.
iOS – It's simple to use. There are fewer models of devices to choose between. Your Apple iPad Pro will be able to integrate with any other Apple devices you may have. There are many various software programs pre-installed with iOS. You'll always be able to get the newer version of iOS for free through your updates. 
Windows – This one is also designed to be user-friendly, including an easy-to-use start menu that has returned. You get good virus protection. There is a function called DirectX 12 that provides gamers better calculations during gaming sessions to make their experience run more smoothly. The hybrid device version of Windows 10 allows for touch screen operation. It's meant to be a fast and light OS.
You'll likely find that the Apple iPad Pro has the better functionality as a tablet and many users say the Microsoft Surface Pro functions better as a laptop. If you're looking for something good for creative tasks, the iPad Pro is ideal. The Surface Pro is better at accommodating tasks that include writing, spreadsheets, or things like programming.
The keyboard situation is different, as well. The Microsoft Surface Pro has a comfortable keyboard that will allow users to type as if on a laptop. You can move things around with the trackpad or by using the touch screen. The type cover on the Apple iPad Pro is not as easy to type on, however you do have the option of upgrading to the Magic Keyboard, which is better. The problem with that is it's certainly not cheap.
The processors will also be different. The Apple iPad Pro has an A10X Fusion processor that Apple produces, itself. The Microsoft Surface has a powerful Intel Core i5 processor. Both are fast and should run smoothly with most uses.
Considerations for Choosing A Microsoft Surface Pro Or An Apple iPad Pro
You'll want to look at the screen size that is best for the type of use you'll be doing. The larger Apple iPad screens will certainly cost you more, but may very well be worth it. 
The resolution on both of these hybrid tablets is crisp and clear. Both manufacturers put attention into making sure their devices had stunning displays. They're pretty much equal on this front.
As for ports, you'll want to make sure you're getting the connectivity options you need. The iPad Pro doesn't have anything to offer here, except for if you want to count the integration you can do with your other Apple devices. In terms of having more ports, you'll want to go with the Microsoft Surface Pro.
The battery life is slightly lower on the Microsoft Surface, but overall, both devices dropped in battery longevity with the newer versions of their hybrid tablets. They're still pretty similar with regards to use time.
You should also check out the hinging mechanisms of both hybrid tablets. The iPad Pro has two hinges if you get the Magic Keyboard. The design, basically, allows the screen to float above the full-sized keyboard. The Microsoft Surface Pro has a hinge between the keyboard and the screen like a laptop, but then also has a kickstand in the back that can be used to prop up the tablet.
Surface Pro And iPad Pro Options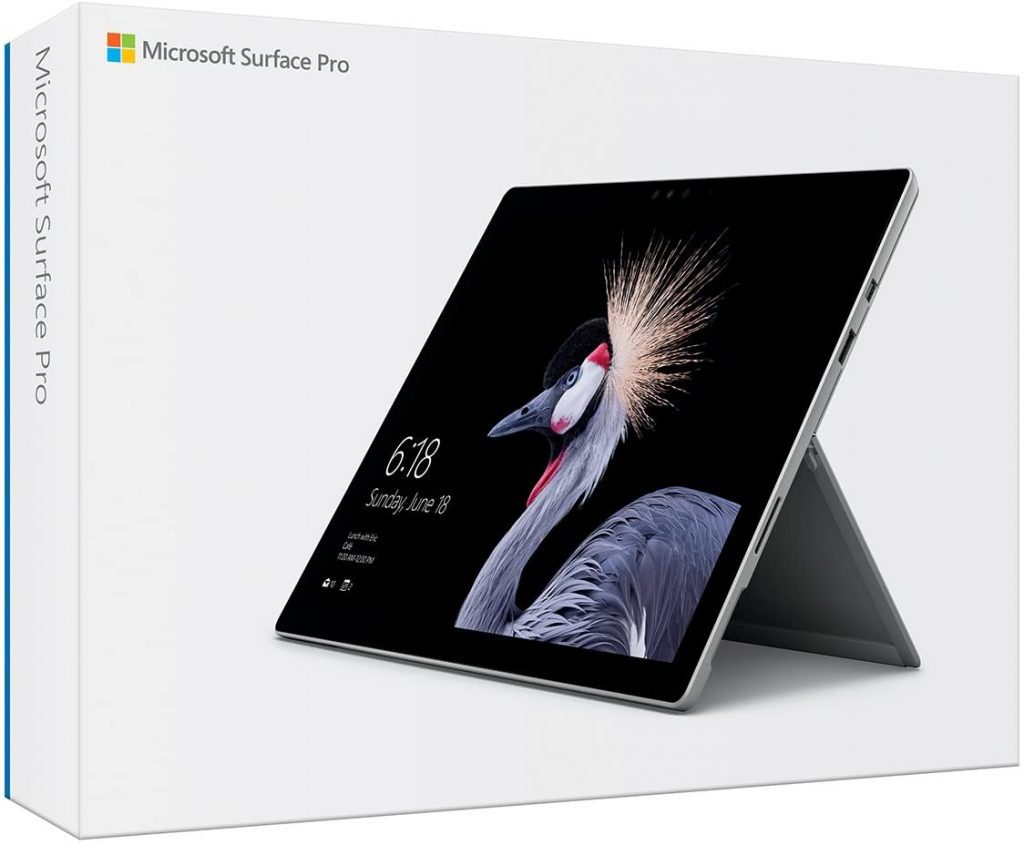 This Surface Pro is faster than its predecessors and has more battery life. You should be able to get around 13.5 hours of use from a full charge. It's super lightweight and easy to transport. You can detach the keyboard and use the Surface Pro in tablet mode with a stylus or use it as a laptop. It can give you the complete Windows operating experience just like a traditional laptop can. It's customizable, too, with four colors you can choose from.
Pros:
Versatile and capable of replacing a traditional laptop
Powerful processor for lots of speed
Good battery life
Lots of onboard storage
High resolution screen
Super quiet operation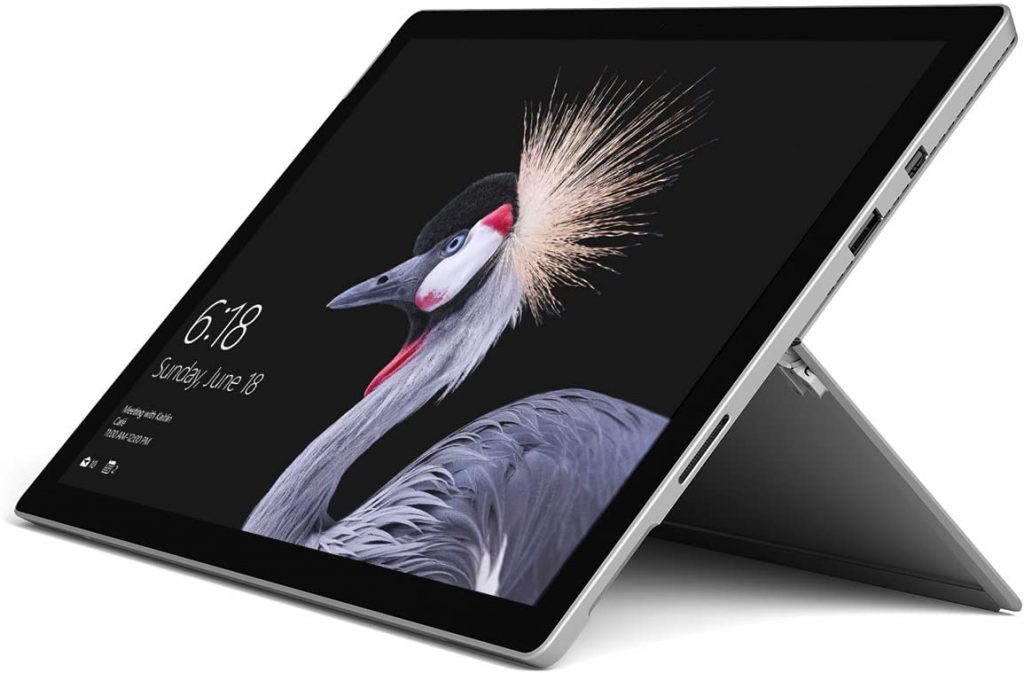 Cons:
Doesn't come with useful accessories 
Touchscreen is almost too responsive sometimes
Daily reboots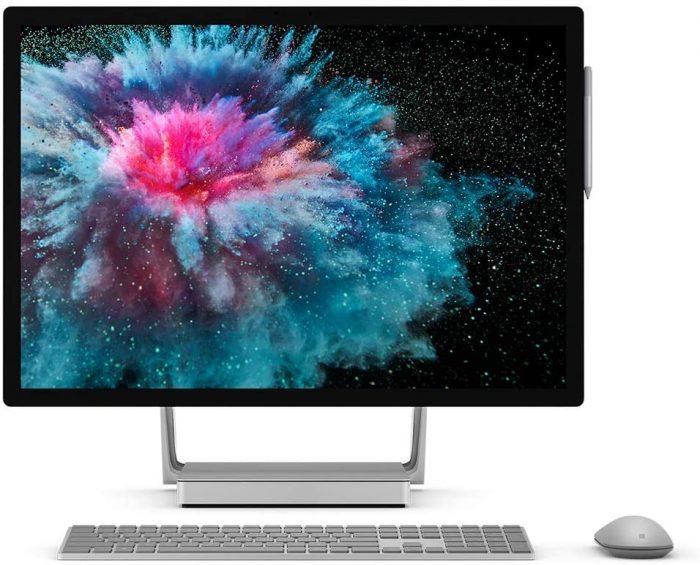 This is another type of Microsoft device that can be used with the Windows Pro operating system. The Studio 2 has a 28 inch screen. It is powered by an Intel Core i7 processor and has a NVIDIA GeForce GPU to push the graphics. You can tilt your screen up and down by 20 degrees when you're using it in different modes. The Studio 2 is compatible with an upgraded version of the Surface Pen and the Surface Dial. You'll have plenty of storage onboard for saving all of your creations and work, and some of the ports you'll want for connectivity needs.
Pros:
Large screen so you can see everything well
Easily switch between tablet mode and desktop mode
Plenty of speed pushed by a powerful processor
Full sized keyboard for easy typing
PixelSense display gives you real-life color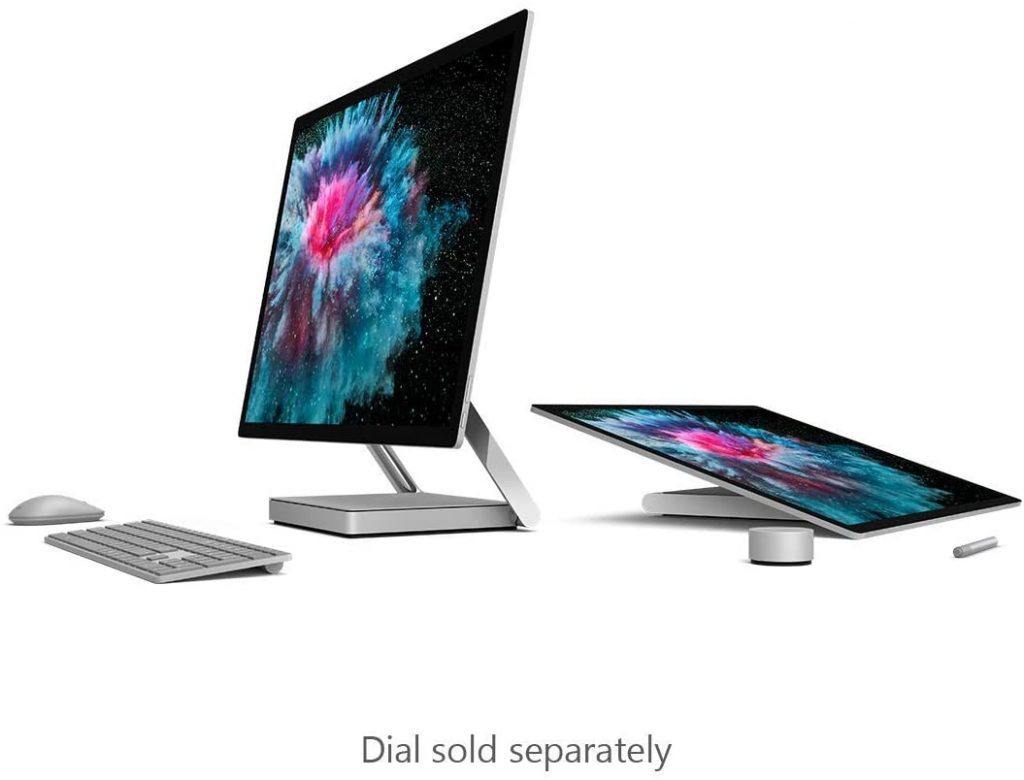 Cons:
Very pricey
On the heavy side
May need to add a USB docking port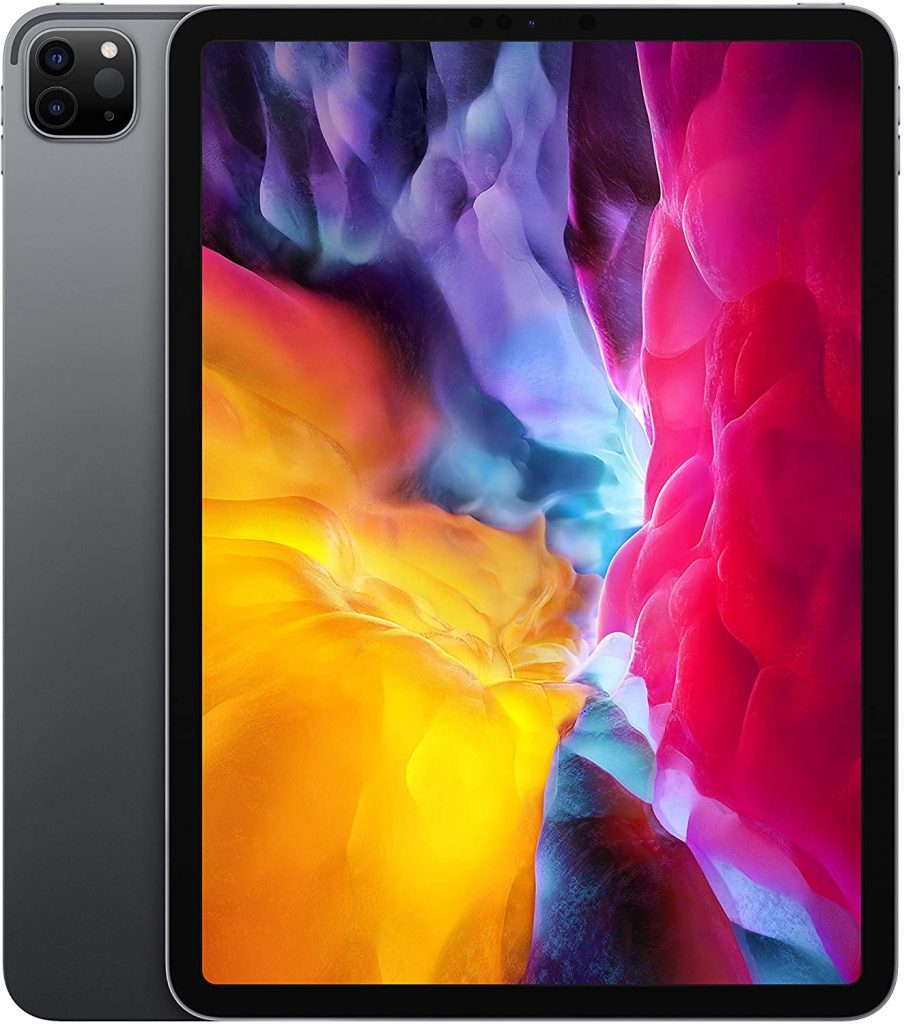 This is the 2nd generation iPad Pro. This one in particular is Wi-Fi only, but you can get it with Wi-Fi and cellular. Apple included a Liquid Retina Display in this device so you get the most true-to-life color tones and the brightness that brings images to life. They've also integrated the A12Z Bionic chip into the design so everything moves at lightning speed. It has a better camera that includes the LiDAR Scanner so you can scan in any document you want in seconds. The Magic Keyboard gives you the best trackpad in the industry and the Apple Pencil charges wirelessly and easily attaches through magnet force at the top of your screen.
Pros:
All-day battery life to get everything done you need to
Integrate with all of your other Apple devices
Enjoy a full year free of Apple TV+
Face and touch ID enabled
Super fast processors
Very lightweight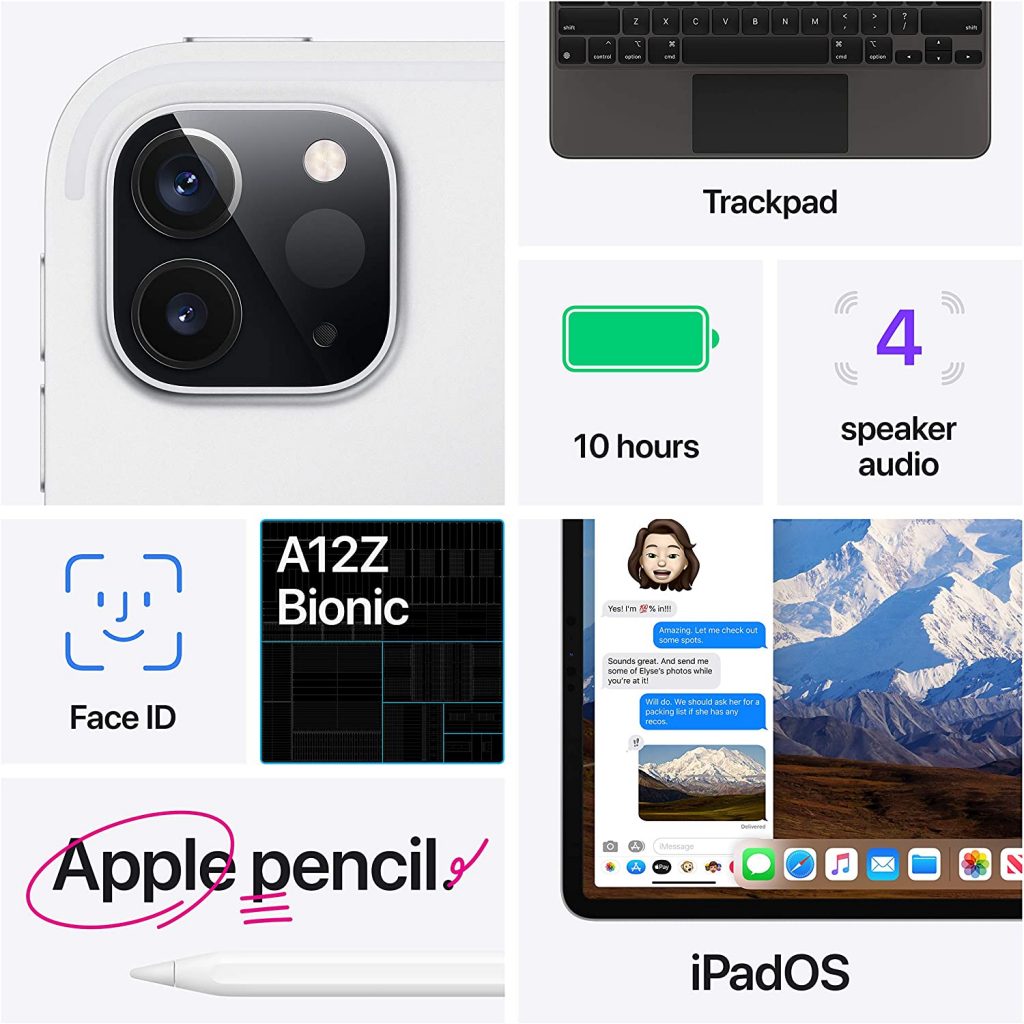 Cons:
Mouse support is bad
Doesn't charge with other apple device charging cables
No headphone port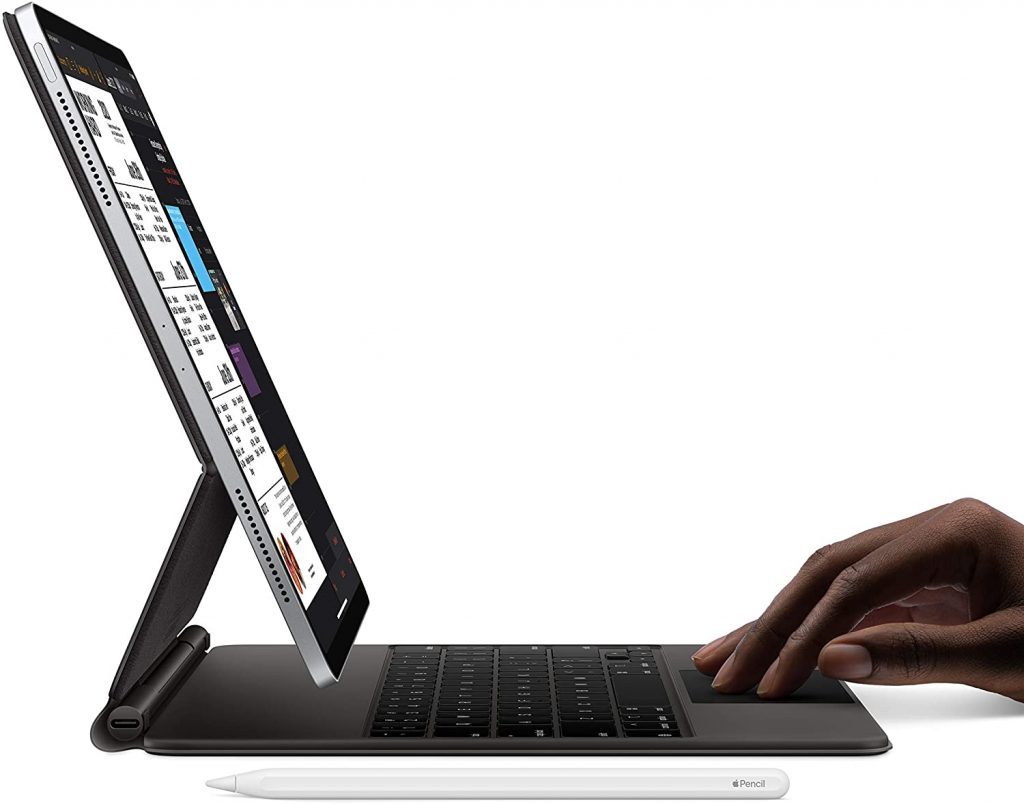 This is the larger version of the iPad Pro and the 4th generation. It includes the face and fingerprint recognition capability. It has four speakers and five studio-quality microphones integrated into the design. This iPad Pro can support the newer Magic Keyboard, the Smart Keyboard Folio, and the Apple Pencil. It has the LiDAR scanner included and a 12MP camera. The A12Z Bionic chip gives it the push to run at fast speeds. And you should be able to use your iPad Pro for a full day off of one charge.
Pros:
Affordable
Large screen
Very lightweight
Runs very fast
Good screen quality, resolution, and brightness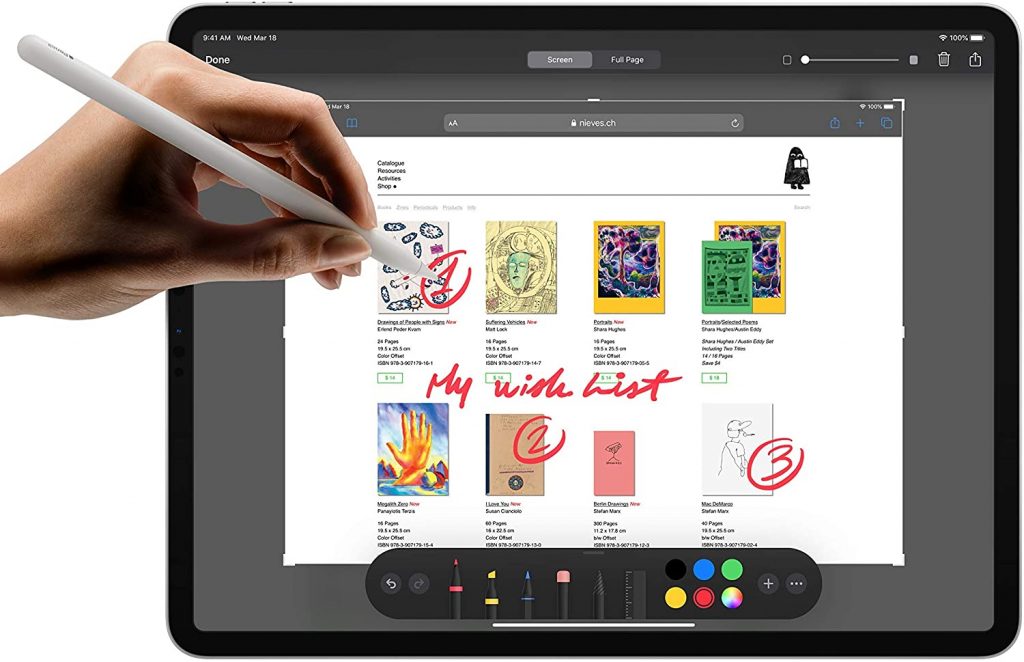 Cons:
Not compatible with other Apple device chargers
Battery life doesn't sustain heavy usage
No headphones port
Conclusion
It might make more sense for some of us to move away from using a traditional laptop. Having a device that can double as a tablet is more flexible and can provide you with the convenience of not having to carry two separate units. Both the Microsoft Surface Pro and the iPad Pro are great options for someone looking to get a 2-in-1 device. Choose the operating system you like the best. Then, you'll want to look at the features, such as cameras, processors, keyboards, screen specs, and storage space. You also want to make sure you stay within a comfortable price range for your financial situation.
FAQs:
Which is better, Surface Pro or iPad Pro?
The Surface Pro is ideal for someone who will be using their device primarily as a laptop. The iPad Pro is better for tablet mode.
Which is better, iPad or Surface Go?
The iPad is better for more reasons, however, the Surface Go gets good scores for computing performance.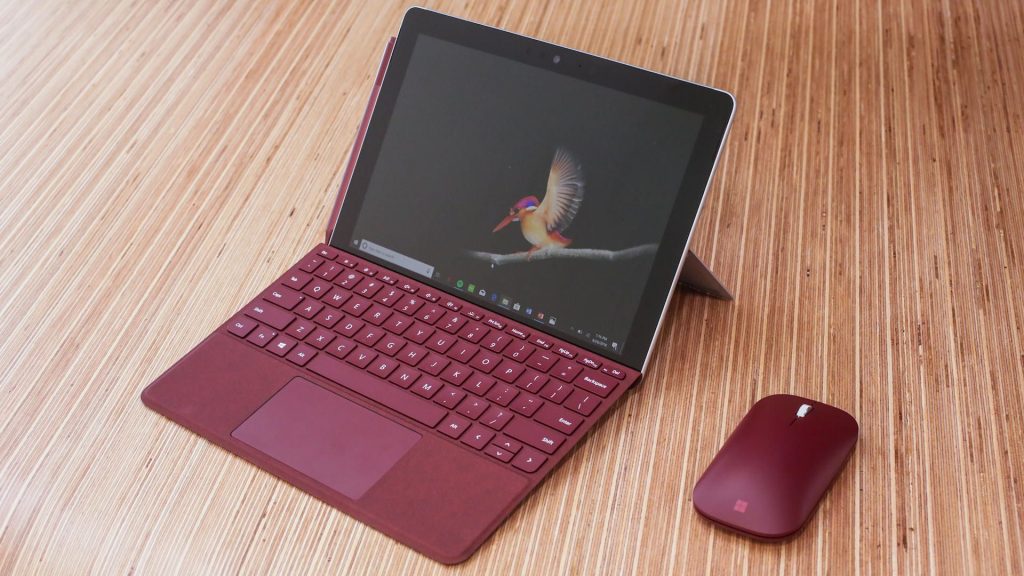 Is it worth buying an iPad Pro 2020?
If you are still working with an older version of tablet you bought years and years ago, then yes, it is. If you have the version that came out right before the 2020 iPad Pro, you won't see much that's been upgraded to make it worth the money.
Can an iPad Pro replace a laptop?
It can if you make sure to get the newer Magic Keyboard that has the trackpad. There are some limitations that aren't quite the same as having a traditional laptop, but for many users it would work well as a replacement.
Which iPad Pro should I buy?
You should go with the Apple iPad Pro 2020 with the 12.9-inch screen if you haven't upgraded in a while and you're wanting to replace a laptop.
What is the newest Surface Pro 2020?
The Surface Pro X was released during 2020, making it the latest version.
Should I get a Surface Go or Pro?
If you want the better performance, screen, and more power, go with the Surface Pro. If you're looking for a better price, get the Surface Go.
Which is better, iPad Pro or Surface Pro 7?
Overall, the iPad Pro is a better tablet. However, the Surface Pro 7 does offer some advantages over the iPad, too.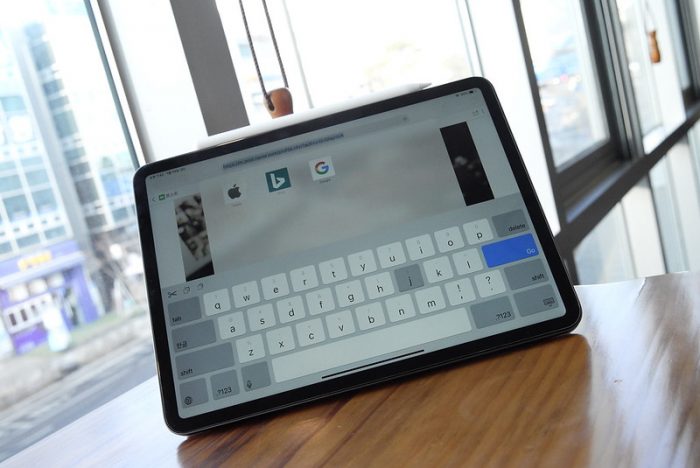 Do I really need an iPad Pro?
If you're looking for a tablet that can replace a laptop, too, then the iPad Pro is your better choice, rather than the standard iPad.
Disclaimer: FamilyHype.com (Family Hype & FamilyHype) is a participant in the Amazon Services LLC Associates Program, an affiliate advertising program designed to provide a means for sites to earn advertising fees by advertising and linking to Amazon.com.
Last Updated on May 28, 2021 by Marie Miguel
DISCLAIMER
(IMPORTANT)
: This information (including all text, images, audio, or other formats on FamilyHype.com) is not intended to be a substitute for informed professional advice, diagnosis, endorsement or treatment. You should not take any action or avoid taking action without consulting a qualified professional. Always seek the advice of your physician or other qualified health provider with any questions about medical conditions. Do not disregard professional medical advice or delay seeking advice or treatment because of something you have read here a FamilyHype.com.