Some jobs require that you stand on your feet for the entirety of your shift and do a lot of walking around. Warehouse work is one type of employment where you'll find this requirement. That means it's extremely important for people who work in a warehouse to invest in the best shoes for warehouse work or the perfect warehouse boot (also known as safety shoes) for doing these jobs on a daily basis.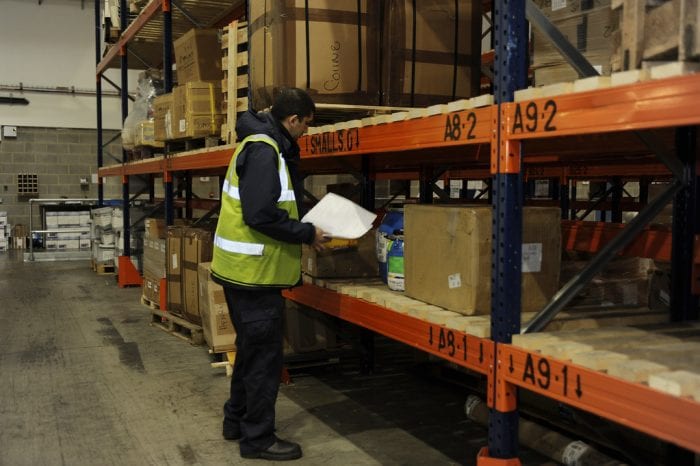 In this article, we're going to take a close look at what kinds of work shoes are best for working in a warehouse like the shoes of a warehouse picker. If you are a warehouse picker or if you work in a warehouse, taking care of your feet will help your legs, back, and neck stay healthy so you can continue to work in a warehouse without sustaining any injuries.
Warehouse Work Is Physical
Warehouse work is quite physical in nature for most positions. Employees are typically on their feet, either standing or walking, for long shifts. Breaks and lunch time may be the only time a warehouse worker gets to sit down. 
There's usually a lot of lifting, bending, stooping, reaching, and movement of items involved in warehouse work, as well. 
The type of floor you'll have to stand and walk on can vary, depending on the type of warehouse you're working in. Most of the time, though, the floors are made of hard materials that don't need a lot of maintenance, such as concrete. Standing and walking on a floor like that all day can put a lot of strain all the way up through your body. That's where good work shoes come in, though. Having the best shoes for warehouse work can prevent strain and injury while you're at work.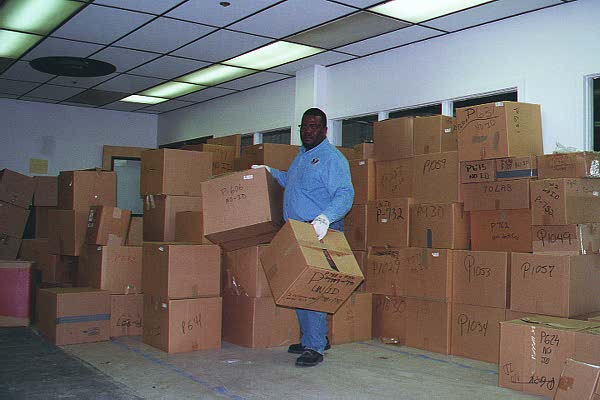 What Are the Best Shoes for Being on Your Feet All Day?
There are a number of different kinds of shoes that will be good for your feet when you have to be on them all day. Typically, most warehouse shoes or warehouse boots are comfortable for lots of standing and walking because they're made to support and cushion well. Unlike regular shoes, a pair of good warehouse shoes should possess some shoes feature like toe caps or toe protection (materials vary from steel toes or steel toe cap, composite toe caps or composite safety toe caps, alloy toe caps or alloy safety toes, toe box, and memory foam footbed), leather upper or mesh upper, and padded collar.
There's more to finding the best shoes for warehouse work or for standing in this capacity, however. We need the best work shoes for being on your feet all day. So, one of the other very important features you'll want is slip resistant outsole to provide a good grip on the bottom of the shoe when working on slippery surfaces. Slipping on a hard floor could cause you some major injuries. 
Should you be working in a warehouse where you'll be moving heavy objects or heavy items, you might want to look into comfortable reinforced toe work shoes or work boots. A work shoe needs to protect you from injury in all ways possible.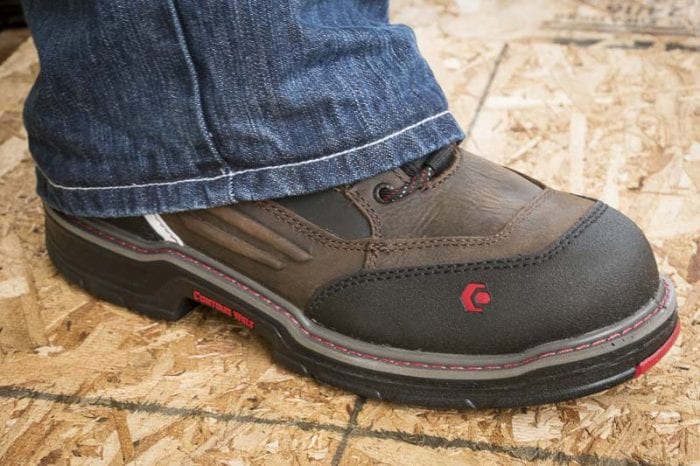 What Are The Best Warehouse Work Shoes?
There are a few things you need to look for to find the most comfortable shoes for work. You want to make sure there are safety features and that they have good cushions in the midsole area of the work shoe. This will ensure you are getting the support you need in the middle of your foot. 
Similar to an athletic shoe, you need to look for a construction shoe that aren't too narrow when performing your warehouse job. It should follow the safety toe principle in terms of slip resistance. When you're standing all day, you want your foot to have the space to splay out inside the shoe. That prevents pressure points from developing that will cause your feet to hurt. The outsole needs to give you full contact with the ground to help spread the pressure evenly, as well.
Skechers has a line of work shoes that are made for standing all day. You can find them in relaxed-looking styles that come in all black. They have plenty of padding, soft lining inside, and memory foam that cushions your feet precisely. They were designed to have a good level of shock absorbency, too, so you don't take in as much impact from the hard floor.
What Are The Best Warehouse Shoes For Standing And Walking On Concrete All Day?
Many warehouses have concrete floors. Without the right kind of work shoes, you could be going home after every shift with an achy back, neck, hips, knees, and feet. The best shoes for walking on concrete will reduce the likelihood of experiencing any aching or pain, or they could eliminate it altogether.
One of the best shoes for walking on concrete is the KEEN Utility Atlanta Cool ESD Steel Toe Work Shoe. Not only is this work shoe comfortable, but it's stylish, as well. The shoes are lined with breathable mesh linings that make wearing them more comfortable and fresh and keep your feet cool as well. There are reflective features that will keep workers safe in low-light situations. And even though they're super durable and have a steel toe included, they're still really one of the lightest shoes.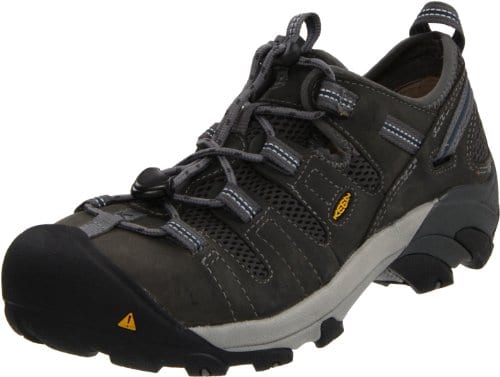 If you're going to be standing and walking on concrete all day, you'll want an extremely comfortable shoe that breathes well, supports your back, and fits your specific foot in the best way possible. A work shoe that fits this bill is the New Balance MID626V2 Work Shoe. Here's what you get from these work shoes:
Non-slip rubber sole or slip resistant outsoles

Real leather exterior for easy cleaning

Two layers of memory foam that mold to your feet

Supportive midsole

Moisture preventing interior lining

Shock absorption
These shoes mold to your feet so you get the best fit possible. They support your entire body with cushioning in the front and back of the shoe, as well as support for the midsole. And they're durable, as well as easy to clean since they're real leather.
What  Is The Most Comfortable Footwear For Walking All Day?
If you're looking for the best shoes for walking all day in, these may be different than what you would want to stand all day in. Walking requires your feet to move a lot so you want something that is flexible. You certainly want to choose shoes that are constructed of highly breathable materials. It's also good to look for something that will keep moisture off your feet.
For women, here are two good options:
Women's Tree Runners – They're environmentally-friendly and highly breathable. You'll get good flexibility and liners that conform to your feet. They're also lightweight and machine washable.

Hoka Women's Bondi 6 – These are good for those who want more cushioning. They've actually been rated as some of the best shoes for walking by the American Podiatric Medical Association.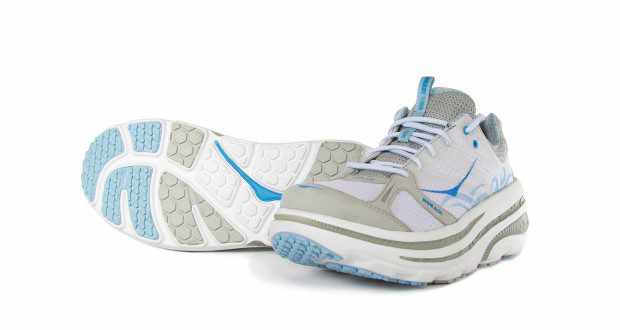 For men, here are two good options:
Men's Wool Runners – These shoes are environmentally-friendly, inexpensive, and extremely comfortable. They breathe well and are super lightweight. They're also flexible and can be thrown into the washing machine any time they get dirty.

Skechers Men's Afterburner Memory-Foam Lace-Up Sneaker – You'll get a lot of support from these walking shoes. They have memory foam inside that molds to your feet for custom fitting. Skechers uses high-quality materials to make shoes that help with your overall health and with designs that are attractive.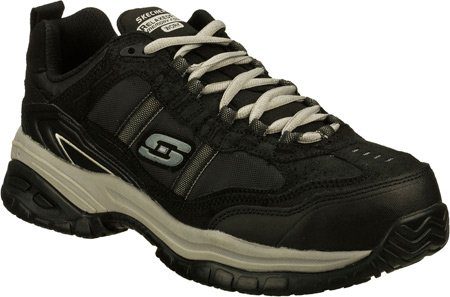 Best Walking Shoe With Arch Support?
The importance of arch support in shoes is often underestimated. Good arch support will promote better health for your fascia ligament, better shock absorption, more comfort, and help with controlling your movements so you have better posture. 
People's feet vary so the level of arch support you'll need may differ from your friend's. Some of the best shoes with arch support are made by Brooks. However, you can find safety boots with arch support from New Balance, Merrell, Timberland boots, and other brands, as well.
Who Makes The Best Walking Shoe?
The best shoes for walking are made by Asics, Saucony, Skechers, and New Balance. That being said, depending on where you'll be walking and for how long, the best shoes for your specific needs may be made by someone else. 
Also, walking at work will often call for you to look at other options for your work shoes. You may have to follow your employer's guidelines that say you have to have steel toe work shoes, or something else. Just make sure you check regulations before you make your decision.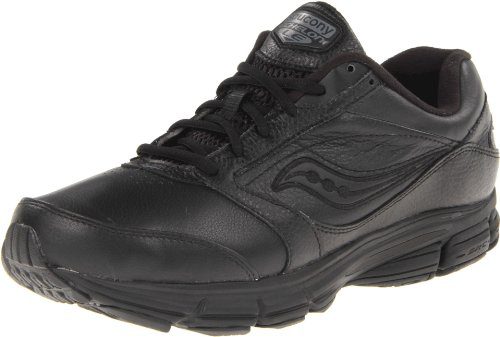 Are Memory Foam Shoes Good For Your Feet?
Memory foam in shoes allows them to conform to your feet, therefore taking the pressure and stress off of certain points of your feet. It also helps with providing shock absorption for walkers and runners. So, in these ways, it can be very good for your feet.
On the other hand, or shall we say foot, memory foam is not breathable. That means your feet can feel extremely hot and may cause you to have sweaty feet. The sweat in the shoe can make for a very uncomfortable situation. It's also important to have removable insoles. Some people also complain that they don't get enough support from memory foam shoes.
Is A Memory Foam Footwear Good For Standing All Day?
Memory foam shoes may be good for standing all day if that's all you're using them for. The issue with memory foam is that it loses its ability to bounce back after a lot of impactful use. So, if you're also using your memory foam work shoes to run or power walk sometimes, standing in them all day might start leading to pain and aching in different parts of your body, eventually. So, when you're making your choice of whether or not to buy memory foam shoes to prevent foot fatigue from standing all day at work, consider how else you will be using them, too.
Best Shoes For Warehouse Work: If You Are Working On Your Feet All Day
If you're working in a warehouse, you need good work shoes that will get you through your shift without feeling pain in your feet or anywhere else in your body. You need to get a pair of the best shoes for warehouse work. Some shoes even have an anti fatigue technology feature which makes them a good warehouse shoe choice. Some of the shoes we've already mentioned should certainly be on your list for consideration. A couple more we'd add are the Brooks Addiction Walker and the Saucony Grid Omni Walker Running Shoes for men or women.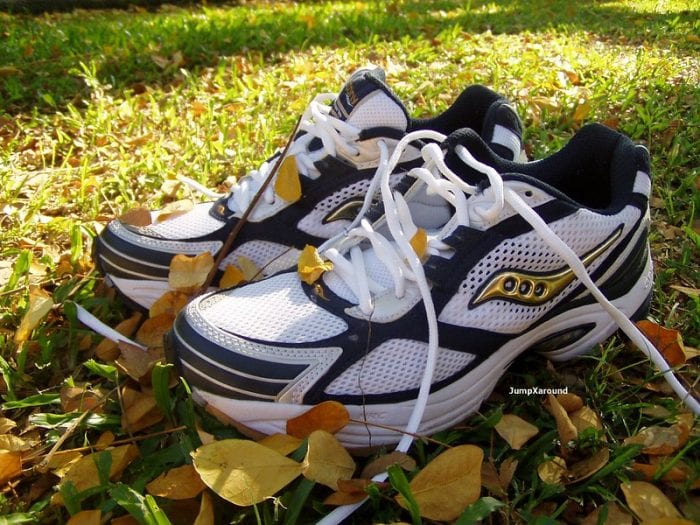 The Best Shoes For Warehouse Workers…
They're comfortable, highly supportive, not too narrow, breathable, and meet the criteria of your employer, such as steel toe work shoes or non-slip soles to keep you safe even on wet floors. You want to make sure you have the right arch support for your foot shape, enough room for your foot to splay out where you won't develop pressure points, and protection for your feet should you drop something or to protect you from falling objects. Moreover, waterproof shoes will also be helpful in your line of work. Warehouse work can be tough on your body, but getting the right shoes will help combat aches, pains, and injury so you can stay healthy and happy at work.
FAQs
What are the best shoes to wear for warehouse job?



What is the best work shoe for being on feet all day?



Can I wear sneakers to warehouse?



How can I stop my feet from hurting all day at work?



Are Crocs good for standing?



How can I make my feet more comfortable at work?



What do I need to wear for a warehouse job?



What are warehouse safety toe shoes?



Why do we need safety shoe in warehouse?

Who needs to wear safety shoes?

What is the standard for safety shoes?
Can you wear open-toed shoes in a warehouse?
How can I stand for 10 hours without pain?
How can I prevent back pain at work?
What must you do to put safety first in running a warehouse and why?

Last Updated on May 15, 2023 by Nisa Jabajab
DISCLAIMER
(IMPORTANT)
: This information (including all text, images, audio, or other formats on FamilyHype.com) is not intended to be a substitute for informed professional advice, diagnosis, endorsement or treatment. You should not take any action or avoid taking action without consulting a qualified professional. Always seek the advice of your physician or other qualified health provider with any questions about medical conditions. Do not disregard professional medical advice or delay seeking advice or treatment because of something you have read here a FamilyHype.com.