Breastfeeding is an amazing experience for new mothers; it's a great way to provide the baby with not just key nutrients needed for their development, but also the best probiotics to ensure a balanced ecosystem, regular bowel movements, and better gut health in the baby's tummy. More importantly, it provides a great opportunity for moms to bond with their babies. However, breastfeeding can be exhausting for the mom's body. Long-term, this can take a toll and cause numerous health issues. This is where the benefits of taking the best probiotic for breastfeeding moms get into the picture.
Benefits Of Probiotics
Probiotics are found in wholesome foods, such as fermented tea, yoghurt, kefir, etc. They also come in capsule or tablet form. One capsule of probiotics supplements contains live bacteria of targeted strains specifically chosen to perform an intended health benefit, primarily gut health. This is especially important for nursing women as they definitely need support to strengthen their immune systems and ensure regular bowel movements post-delivery.
Benefits For Nursing Moms
Bacteria strains such as Bifidobacterium infantis and Lactobacillus rhamnosus, are known to promote better gut health, vaginal health, and urinary tract health. Some of the best prenatal probiotics in the market, such as those shelf stable probiotic supplements, even come with six targeted strains, including Lactobacillus plantarum and Lactobacillus fermentum, both of which are known to support glucose levels and minimize the risk of postpartum depression. Some also come with the targeted strain bacillus rhamnosus GG, which has been shown to alleviate atopic dermatitis in infants. What you need to look for however, are probiotics that doesn't contain any artificial colors, artificial sweeteners, tree nuts, and must bs soy free and gluten free.
Have you been wondering about the benefits of adding supplements to your and your baby's diet?
If you're an actively breastfeeding nursing mom and are looking for the best probiotics to take, we have just the recommendations for you!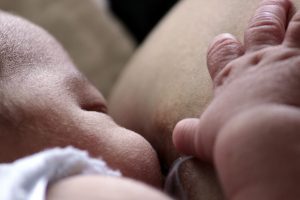 This article provides a short review of some of the best and most popular probiotics for pregnant and nursing mothers on the market. You'll learn about the use of probiotics, how they affect the gut microbiome, how they affect the immune system, and how they work for breastfed babies. Keep reading for an overview.
Vegan Postnatal Supplement By MaryRuth's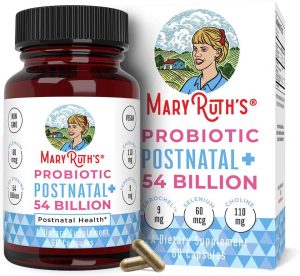 This supplement is made of the purest ingredients, it is vegan friendly, gluten-free, and non-GMO. After childbirth, it is important to take supplements such as the Vegan Postnatal Probiotic that can help improve the digestive balance and overall health.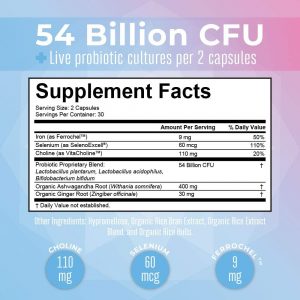 Mama's Select For Pregnant & Breastfeeding Women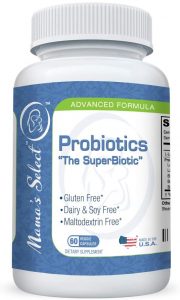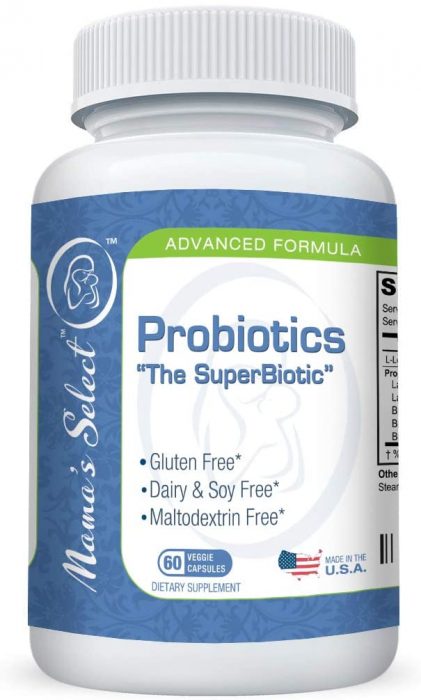 Pregnant and breastfeeding women can benefit so much from this supplement as it helps treat digestive disorders, increase energy, strengthen the immune system, and reduce the risk of premature birth.
Garden Of Life – Dr. Formulated Once Daily Prenatal Supplement
This supplement contains the best probiotics that can help keep the mother and her developing baby healthy. The Dr. Formulated Probiotics does recognize the benefit of a healthy gut hence the creation of this product that keeps mothers well nourished from pregnancy through lactation.
LoveBug Postnatal Supplement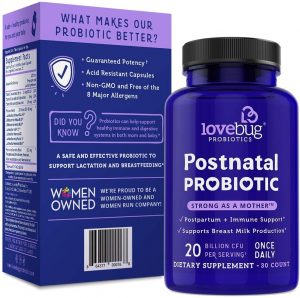 The Postnatal probiotic from Lovebug claims to be a vegan probiotic and allergen friendly. Unlike other supplements, this brand also helps with milk production and acid reflux relief as it contains ingredients such as Fenugreek Seed, Milk Thistle and Fennel Seed.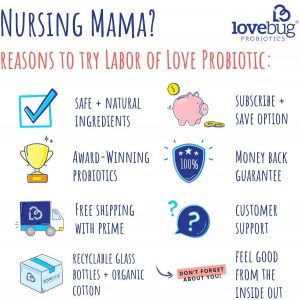 Understanding Good Bacteria
Probiotics are a class of bacteria that are classified as "good bacteria." Our bodies need both good and bad bacteria to balance out our delicate internal ecosystems. Probiotics are live bacterial supplements that are in the system to combat and prevent issues related to the dietary tract. These good bacteria also take out the bad bacteria in the body, in order to promote gut health and wellness in the digestive tract. Your digestive health, and that of your baby, are highly important to maintaining good overall well-being.
These healthy bacteria come in different names. You might've heard of lactobacillus acidophilus, or others. Lactobacillus acidophilus is a great one for keeping the intestinal tract healthy by helping the body to produce lactic acid. Good Probiotics are there to help clean up the system, with minimal possible side effects. They can help with gas bloating, and other digestive issues.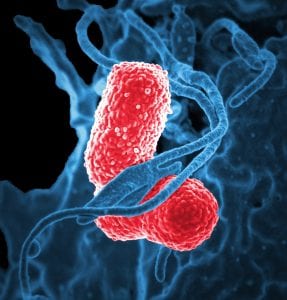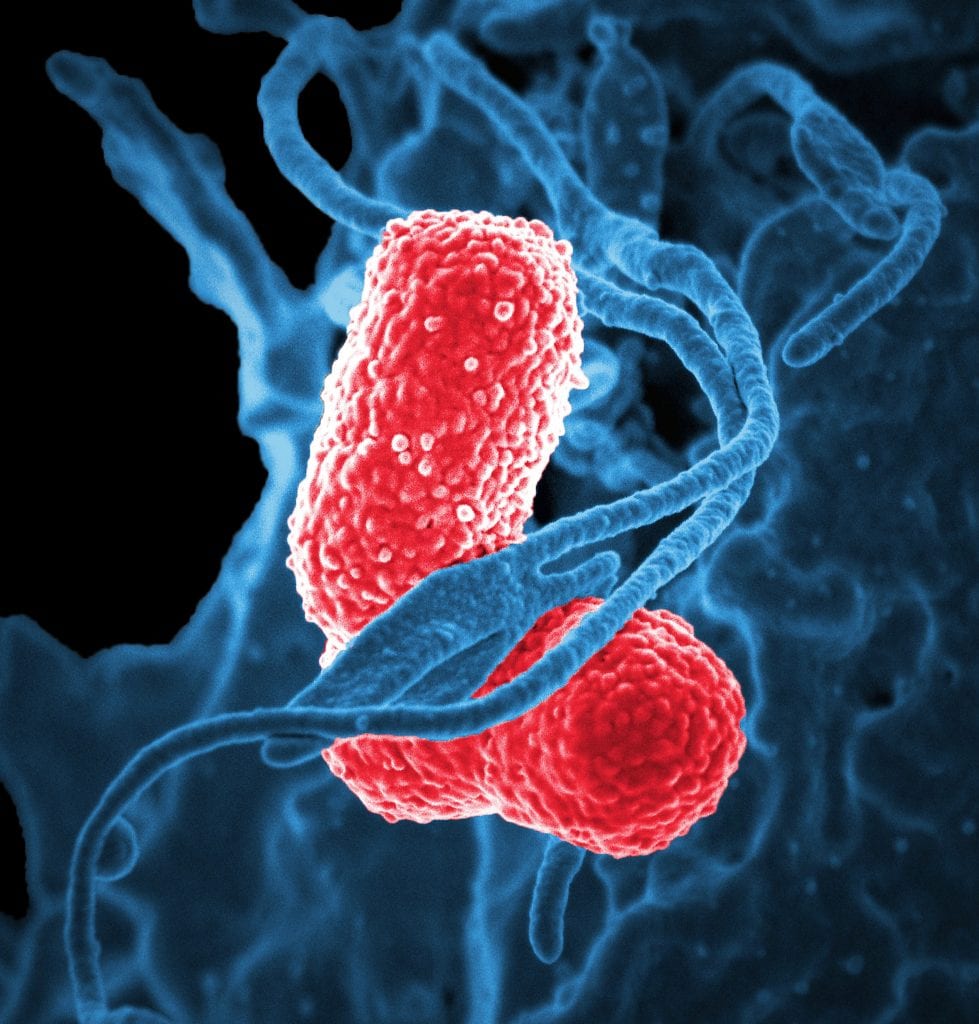 Probiotics do naturally replace the bad bacteria in the body. Bad bacteria is the cause of digestive issues including diarrhea and intestinal problems, but also can be a problem for some women because they might not absorb as many of the good nutrients as they should. Bad bacteria also can cause inflammation in the stomach lining, leading to other conditions. But, by providing healthy bacteria for the body, it can help reduce the bad bacteria, and help to eliminate bad bacteria from affecting the body as much as it does. 
Immune System Support And Probiotics
All of our bodies are unique. We have plenty of bacteria in there, both of which offer immune support, and also may harm you. The key is to get a good balance of the different good bacteria so you can maintain good health. Good Probiotic strains are what will help you find that balance. To infants who breastfeed, taking probiotics while nursing will allow your baby to take in the probiotic benefits during their first months of life. 
For some people, the bad bacteria outweighs the good bacteria. If our gut isn't healthy, this can play a part in our immune support.  If the immune support is compromised, then those bad bacteria, along with fungi, viruses, and even yeasts, can impact the body. It can do everything from creating yeast infections to making you sick. In a normal, healthy person, this is a problem, and you need proper immune support in order to help you live longer. 
That proper immune support can come in the form of probiotic supplements. By incorporating top probiotics, you're offering healthy bacteria that can combat the harmful ones out there. These healthy bacteria will clean up all of the gunk in your body, and some of these healthy bacteria can even take out viruses and fungi which might create problems. The good supplements you consume can help for better absorption so they could get into your intestines and replace the bad bacteria with good gut bacteria. You'll likely find you have more energy, look better, and feel better. And the good part is there aren't going to be any undesirable side effects. 
They Are Good For The Tummy
Probiotic bacteria do work well in your stomach, and they won't create too many side effects either. We'll go into the side effects later, but these can be quite helpful for many pregnant women. You'll find that the good bacteria give your immune system a bump, that nursing might confer immunomodulatory protection against atopic disease to your baby, and that some probiotic strains work like an anti-inflammatory.
To learn some of the benefits of probiotics while nursing and for pregnant women as a daily supplement, keep reading.
Stomach Concerns
Some women may add probiotics when feeding and they may notice their stomach hurts. Selecting good probiotics may be a bit too much to feeding or pregnant women, and that's because some pregnant nursing women may have bad gut health even before taking this. If this is one of the side effects that should affect you, it's good if you try different probiotics while feeding. Like many other kinds of supplements, not all of them will work the same for your unique body.
Some probiotic strains contain many clusters. In fact, sometimes there are so many healthy bacteria that it works to clean out the bad bacteria, and that can cause constipation and cramping since your body isn't used to it. The benefits of taking probiotics while feeding are worth working through these side effects to find the right one for your body, so just do your due diligence and work with your doctor to find the right supplement. 
While there are plenty of benefits of probiotics, select good probiotics have certain formulas which can make it hard on the body.  That's because there is usually much more than 1 billion cfus in there, which can cause stomach issues in the body. 
In general, 1 billion cfus is usually what most pregnant nursing mothers should start with if they have a sensitive stomach. If they have more than 1 billion cfus, it can cause stomach irritation and problems in the body.  If you notice the supplement contains more, such as 10 billion cfus, see if there are select probiotics that are better for the stomach of pregnant or nursing women. The type of probiotics during pregnancy may differ from the probiotics you'll take when you're feeding your baby human milk. Certain probiotics during pregnancy may be too much for your stomach, leaving you feeling poor for weeks. Then, when you want to provide the benefits of probiotics to your baby by nursing him or her human milk that's rich in probiotics, you can switch to another, more potent, option.
1 billion cfus is a good starting point, but if you notice it isn't making you feel better, you might want to consider adding more and seeing how you feel. 
Probiotics For Pregnant And Nursing Mothers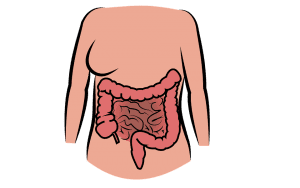 The routine use of probiotic supplements while nursing along with nutritious food intake, provide nursing mothers with a healthier digestive system by reducing the incidence of digestive-related issues such as excessive gas and bloating. Probiotics for nursing moms and pregnant women also have positive health benefits for nursing babies. 
Good Probiotics have even been used to help with nausea and morning sickness in mothers, with minimal side effects that are otherwise potentially harmful.  They also help with gas and bloating that is excessive and doesn't really calm down over time. Gas and bloating are common in pregnant mothers, especially due to the physiological changes in the body. Gas bloating is not fun to deal with either, and this can be good in reducing the instances of this. 
There are plenty of probiotics for pregnant nursing women that are good for both the mother and the milk, along with probiotics for pregnant women for those women looking to have the healthiest digestive tract while the baby grows, so it can get the valuable nutrients. 
While they sometimes do create side effects in some nursing mothers, particularly those with unhealthy digestive tracts, you're slowly replacing the bad bacteria with the healthy bacteria, improving the gut health in the body.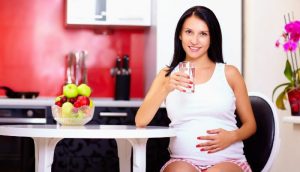 Mothers who take good probiotics for pregnancy or while nursing pass along the digestive benefits of combating gas, colic relief, upset stomach, and other issues that may upset or cause a fussy baby. One of the biggest benefits of taking probiotics is nursing might confer immunomodulatory protection against atopic disease to your infant. Atopic diseases stem from allergic responses to things in the air or to foods. Not only are considered probiotics safe in taking when you're nursing but they are often recommended by doctors in the United States and other parts of the world. 
Probiotics can help with the immune system of the nursing or pregnant women as well. If a women has a healthier immune system and digestive tract, they'll have a healthier baby. That's one of the huge benefits of taking probiotics through nursing and while you're pregnant —it helps to boost the immune system of your baby, too. A baby's health does partially rely on the mother, and if the gut health is fine, then the mother will also provide nutrients to the baby. 
Now that you understand some of the benefits that taking probiotics for pregnancy has to offer here are the probiotics for nursing mothers.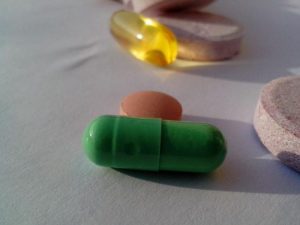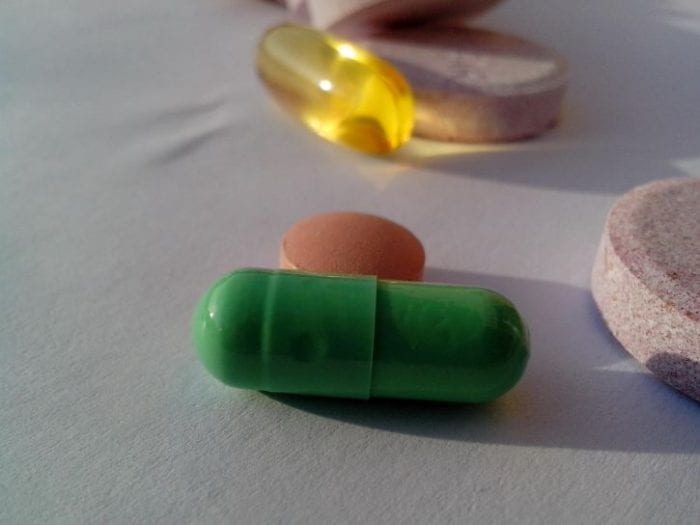 ProMoms: Prenatal Probiotic Supplements for Pregnant And Nursing Women
This prenatal probiotic supplement for nursing mothers promises to help mothers keep all the essentials and proper balance of healthy bacteria to be able to pass along these health benefits to the baby. Gut microbiome bacteria are highly essential for health. Nursing your baby milk that's rich in probiotics will promote a healthy immune system that can work to fight off disease in the infant.  The ProMoms formula encouraged regularity and increased food nutrients absorption. Better maternal gut bacteria means better baby gut health because when they eat they receive bacteria via feeding. By taking good probiotic supplements while you're pregnant and nursing, you are promoting a healthier mother neonate transfer of maternal bacteria to your baby.
Why ProMoms is one of the good probiotics because it contains the right amount, and it's super simple.  While some of the other probiotics on our list tend to have other additives, this one is simple, and unlike other based probiotics that we have here, this one is also gluten-free, a great thing if you know you have a gluten allergy.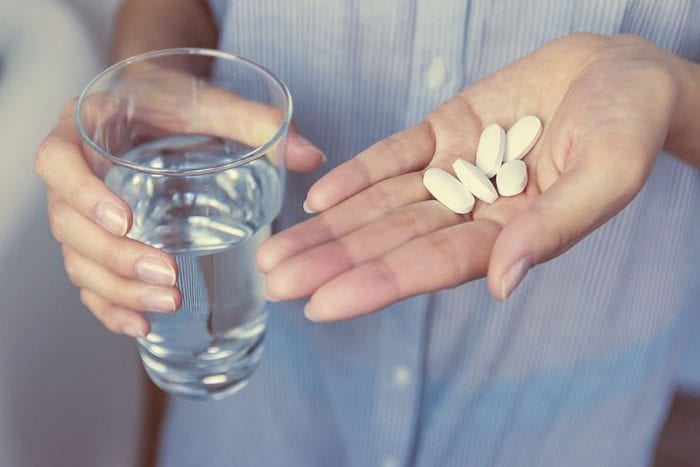 This probiotic has 5 billion CFU – representing six strains of healthy microorganisms and is flavored with kiwi fruit. This famous probiotic is budget-friendly and can be purchased online via health food stores and major online retailers.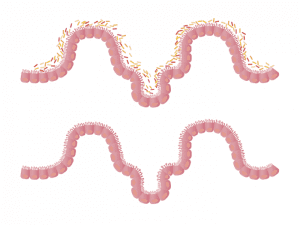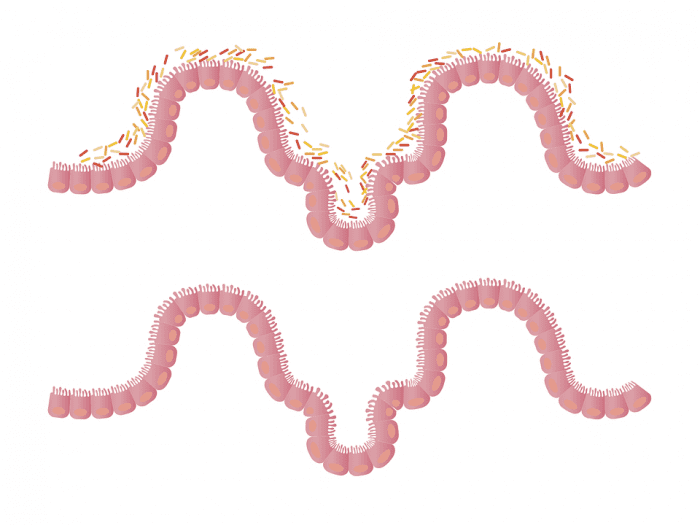 Mothers Select: Health Booster Probiotics For Pregnant And Nursing Mothers
This organic probiotic blend is gluten-free and dairy-free and promises to provide the maximum digestive health benefits for both mother and baby. The Mother's select blend in reducing instances of constipation, cramping, and heartburn in women while supporting improved gut health and maintaining a healthy flora balance in nursing babies. It works well as an anti-inflammatory and is considered safe for mothers and babies, alike.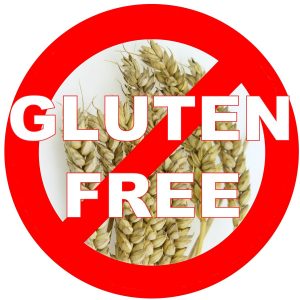 The Mother's Select formula contains a proprietary blend of 10 billion CFU. This formula has been made completely naturally allergy-free by removing common allergens that irritate or inflame the digestive tract. This is one of the good probiotics because it is super simple to use, and it also doesn't cause allergies in the body.  This is one of the good probiotics if you know you're sensitive to gluten too, because this is one of the few based probiotics that also can help keep those gluten allergens away. You can find the probiotic blend online directly from the manufacturer and major online retailers like Amazon and Walmart.
RenewLife Prenatal Supplement
The Renew Life blend probiotic supplement is formulated to facilitate higher levels of iron absorption in women to pass along related health benefits for the baby and that's why it's considered one of these probiotics.  It's one of the recommended probiotics for a lot of mothers simply because it can help in more than just one way. This probiotic promises to deliver higher levels of nutrient absorption in both mother and baby, with the ultimate result being an overall improvement in health. Taking probiotic for nursing mothers help nurture the baby with enough nutrients when they latch. 
It's one of the recommended probiotics as well for parents that struggle with getting a child fed, since it offers a simple formula that's great for the parent and child, and it'll help get them the nutrients they need. This one facilitates a very healthy mother neonate transfer of maternal gut bacteria to the nursing infant. The extra absorption allows the transfer of good bacteria via feeding to go in the highest amounts. That can help with better protection from disease in the infant.
This affordable formula has 10 billion live cultures from one strain. You can purchase the Renew Life blend via online health food stores and related retailers and they have great customer service you can rely on.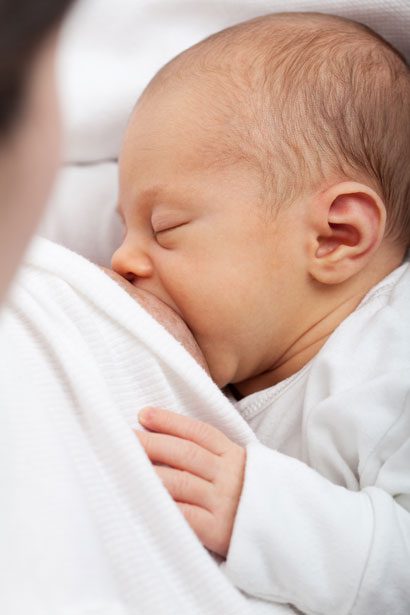 Pregnant And Nursing Moms: Final Considerations
Before you add or remove solid foods, vitamins, or supplements to your and your baby's diet, be sure to consult your physician or primary health care provider to prevent any undesirable drug interactions or allergies. They'll tell you the suitable probiotics for you, and any other considerations and based probiotics that you may want to look into. They'll also go over the recommended probiotics for your situation, rights reserved as needed of course. 
But the doctor can steer you on the right track with the probiotics for your situation, whether it be you have bad morning sickness, a sensitive stomach, and the like.  They'll help you, so don't rule out seeing your doctor first before taking one of these. Also, ask your doctor for their recommendations of the best probiotics for you.
Probiotics are strains of good bacteria that you can get from the foods you eat. However, we all know that trying to get all of the vitamins, minerals, and other food nutrients into our bodies strictly from the foods like yogurt and fermented vegetables that are part of our diets is tough. Taking a good probiotic supplement is simple, safe, and extremely beneficial. Our hope is that this article has made making the decision to take one easier, as well as choosing the right one you need.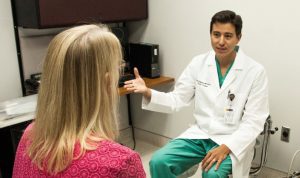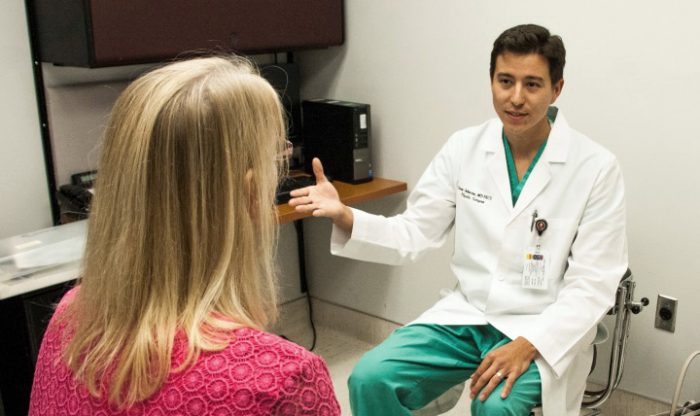 After learning the benefits of using probiotics while nursing and where to find the probiotics for pregnant nursing women, you should feel more confident when preparing to introduce this new digestive supplement into your daily dietary regime.
Frequently Asked Questions
Which Probiotic Is Good While Nursing?
Probiotics allow good bacteria to help the baby's immune system. Some of the good probiotics include PRO-Moms: Prenatal Probiotics for Pregnant and nursing Women, Probiotics For Pregnant & nursing Women.
You may wonder if probiotics will harm the child through milk. While it can be passed in milk, it rarely creates issues for the child. Milk contains many nutrients already, and good probiotics can help with gut health. So, it can help with the baby's digestive health and immune system, keeping them nice and healthy. Breast milk is filled with many nutrients, and it can give the baby valuable nutrients which will help the body. 
Can The Good Bacteria Be Passed Through Milk?
Yes, the babies receive probiotics through milk. Probiotics are known to help in reducing the risk of illness for babies, including constipation and eczema. Some nursing mothers might worry about this, but in general, it won't cause any harmful effects. 
Can Good Bacteria Increase Milk Supply?
No study suggests that probiotics help with milk supply. Probiotics affect the quality of milk that will eventually help the babies when they feed it. Some would suggest that focusing on one's gut health will help in increasing the milk supply. Also, including fruits and vegetables, and the best milk for pregnancy in the mother's daily meals can be beneficial too.
What Supplements Should I Take While Nursing?
Some highly recommended supplements include taking Vitamin B, and Vitamin D. There is Vitamin D in soy milk, fish, and eggs. On the other hand, Vitamin B has several variants, including B1, B2, B3, B5, B6, and B12. There are vitamins made in the USA which you can purchase from different reputable brands. These vitamins may be obtained by eating foods rich in protein, including meat and other vegetables including fermented foods.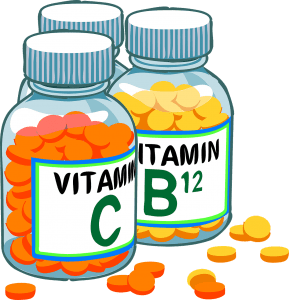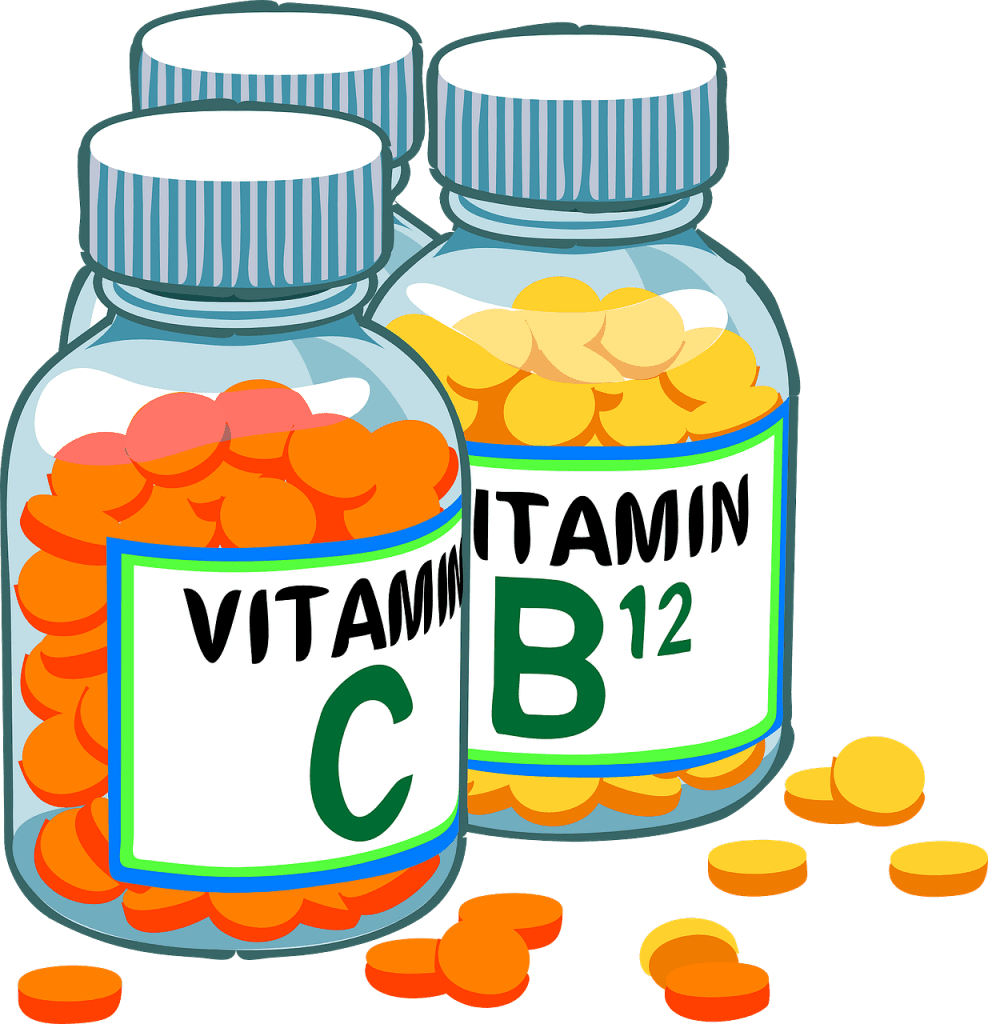 Which Are Good For Pregnancy?
Prescribed probiotics for nursing mothers during pregnancy include Bifidobacterium, Saccharomyces, and Lactobacillus. Probiotics improve digestion and nutrient absorption. 
Is It OK To Take It While Pregnant?
It is safe to take probiotics while pregnant. Probiotics are helpful in fighting against harmful bacteria. Check out the recommended probiotics for nursing mothers mentioned above.
Does It Help With Morning Sickness?
Some mothers may wonder if this can help with morning sickness. Well, since good probiotics can help with gas bloating and digestive issues, it can help with morning sickness in some mothers.  Sometimes, morning sickness is caused by bad bacteria, but if you add in healthy bacteria to your body, you'll feel much stronger. 
Beneficial bacteria can help improve your gut health, which is a big part of morning sickness. While you should not expect that it may make morning sickness totally go away, some mothers swear by it, since it can help offset nausea. A lot of times, irritation in the stomach is caused by bad bacteria, but by adding healthy bacteria, along with probiotic bacteria to your gut, you'll probably feel way better, and it can help with those issues too. 
Should I Worry About Dairy In My Probiotics?
Some mothers may notice they have a dairy allergy, or maybe their child has one. A dairy-free option might be good.  If you notice it is affecting their milk digestive capabilities, including how the baby handles milk and any gas that's associated with it, you may want to consider a dairy free alternative, especially if you're not nursing.
Usually, only select probiotics might have milk digestive in them, or a dairy option in them.  If you do notice that it's affecting the stomach, you might want to consider something different. 
Does The Type Of Good Bacteria Matter?
That depends.  Some select probiotics, especially select probiotics which aren't natural and organic might end up being a bit heavier on the stomach. Some of them may contain milk digestive too to help with the stomach. While your child may not need milk digestion, it might be something to consider especially if you know a milk digestive may help their body in different ways. 
Can You Take Prebiotics While Nursing?
What Foods To Avoid When Nursing?
What Foods Have Good Bacteria
Which Fruit Packs Natural Good Bacateria?
Are Good Bacteria Supplements Good After C-sections?
Other Resource
Mikology Facebook – Instagram – Pinterest
Last Updated on May 14, 2023 by Nisa Jabajab
DISCLAIMER
(IMPORTANT)
: This information (including all text, images, audio, or other formats on FamilyHype.com) is not intended to be a substitute for informed professional advice, diagnosis, endorsement or treatment. You should not take any action or avoid taking action without consulting a qualified professional. Always seek the advice of your physician or other qualified health provider with any questions about medical conditions. Do not disregard professional medical advice or delay seeking advice or treatment because of something you have read here a FamilyHype.com.