When it comes to vitamins, vitamins made with top quality ingredients allow the vitamins to absorb into your body better. Vitamins with poor fillers, which are usually made overseas, may not be that good for you. When shopping for vitamins, looking for USA-made, high-quality vitamins is important. In this post, we'll show you a few vitamins that are made in the USA and are made to help you and your family have a healthy life.
Why USA-Made? 
Some people buy products made in the USA because of ethical reasons, or because they want to support their country, but there are other reasons to buy vitamins in the US. With some of the cheaper vitamins, you don't know where they come from. They tend to use fillers and other garbage that waters down the vitamin and prevents absorption, which is something that many multivitamins fail at.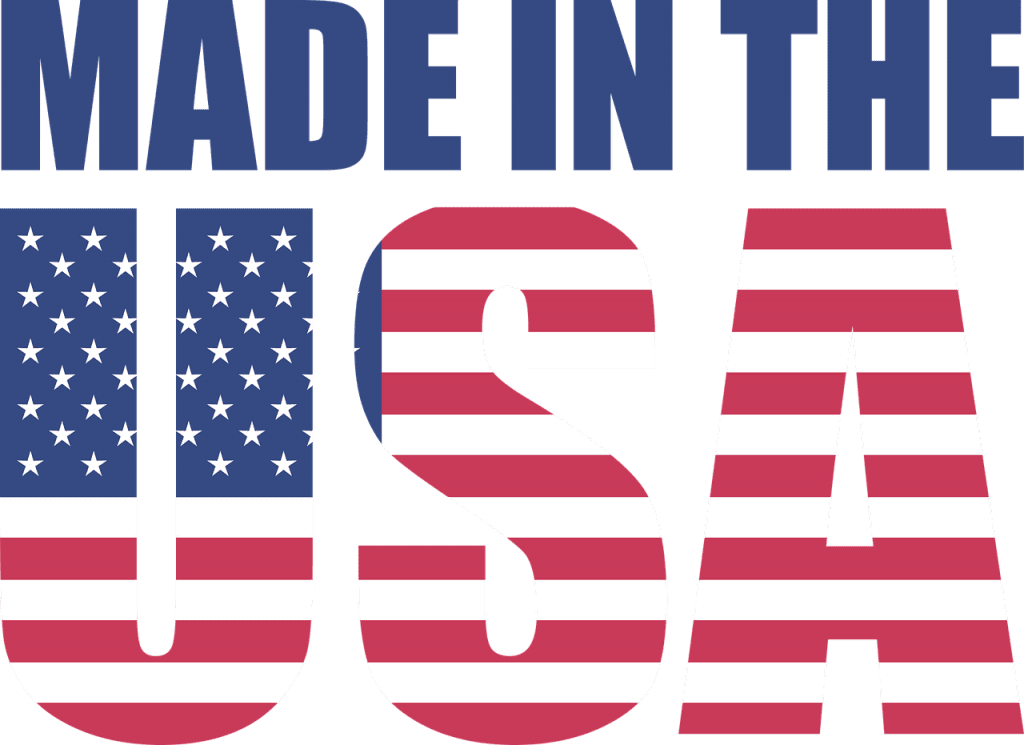 What To Look For In A Vitamin 
Besides being made in the US, here are some things you should look out for when you purchase it. 
Look for vitamins that get their nutrition from foods, which is the best way for you to get them. 
Look for vitamins that lack soy, wheat, or any other fillers. 
Look for vitamins that combine value and quality. Many multivitamins that are higher quality will cost more. However, thanks to online shopping, the marketplace is a little more balanced in this regard.
Make sure you're getting a vitamin that you love as well. If the vitamin has a bad taste to it, try another. 
Get a vitamin made for your age and sex. People of different ages and sexes have nutritional needs that may differ, and a vitamin targeted for your age range can help.
Men's Vitamins Made In The USA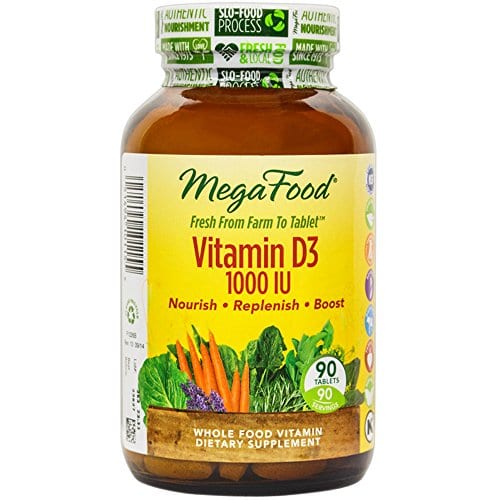 The MegaFood brand is quite useful if you want an effective vitamin. It's made in the US, and the vitamins come from actual food.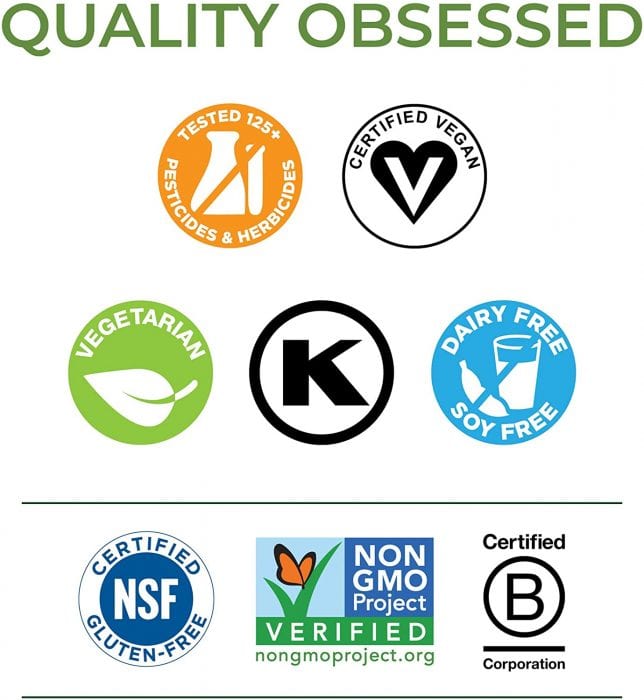 One problem with multivitamins is that they tend not to be as effective as vitamins that come from real food. MegaFood helps by giving you the essential vitamins and minerals you need for a growing man. What is also great about this multivitamin is that you can take it regardless of whether or not your stomach is empty or full.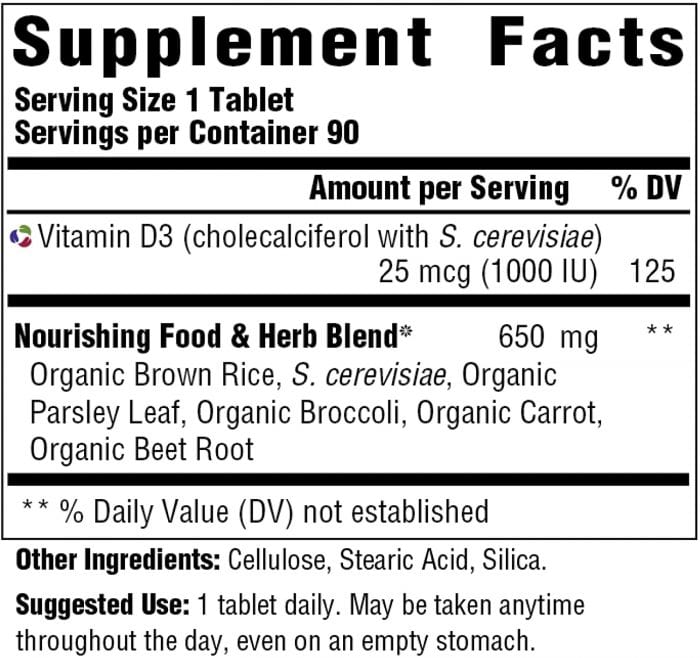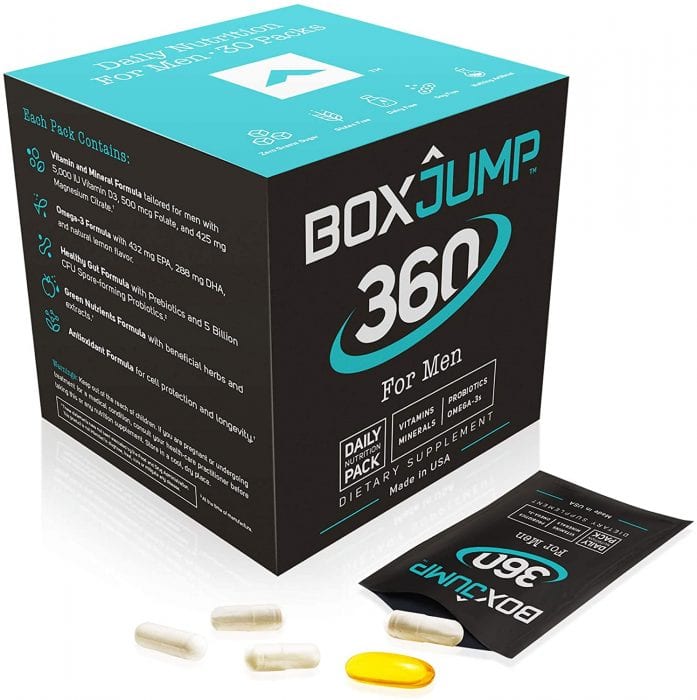 This is another men's vitamin, and while it's pricy, it's made in the USA with no fillers or anything that can affect how the vitamin is absorbed. Some don't like the taste, but the vitamin is packed with some good stuff, including Omega-3s. We say to try out the BoxJump 360 vitamin line and see if it's right for you.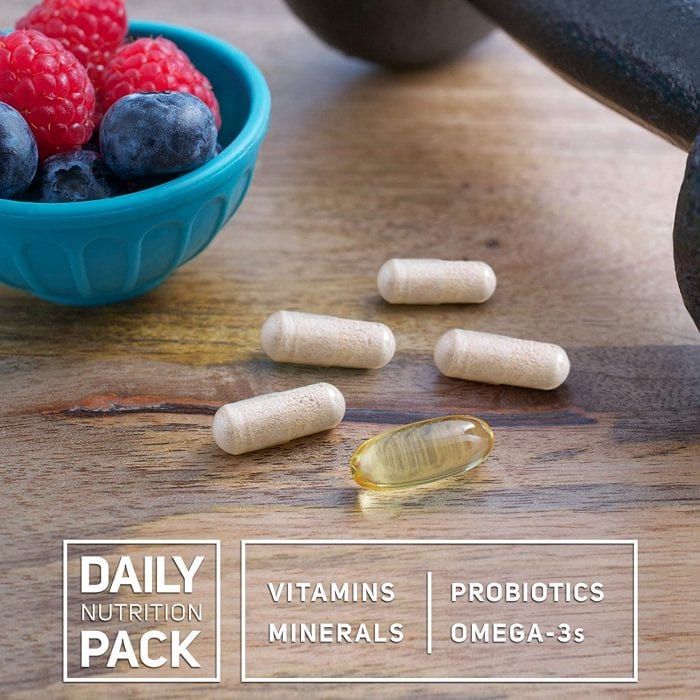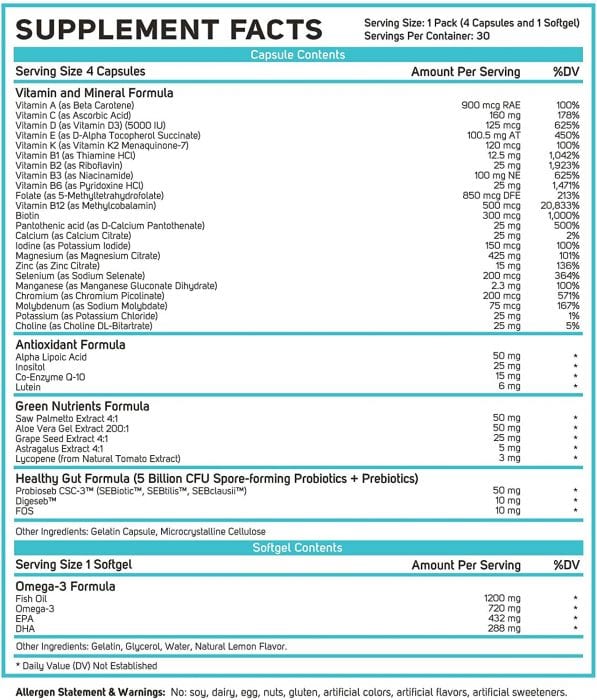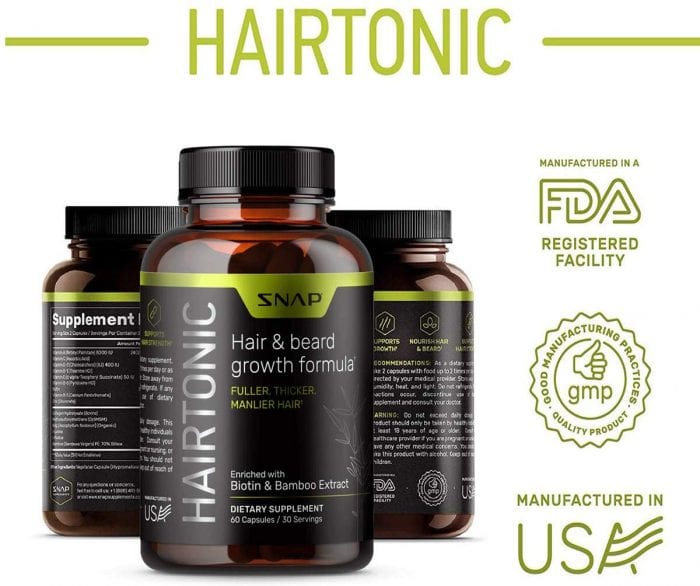 This is quite a unique vitamin. Like all the other vitamins, it's USA-made and packed with goodness. But this vitamin comes with organic coconut oil as well. This type of vitamin allows men who are experiencing thinning hair to be able to strengthen your hair. While it's not a magic hair loss reverser, it does help if you're prone to hair loss, so we say try it out. Even if you're not losing your hair, strengthening your hair is always a good move.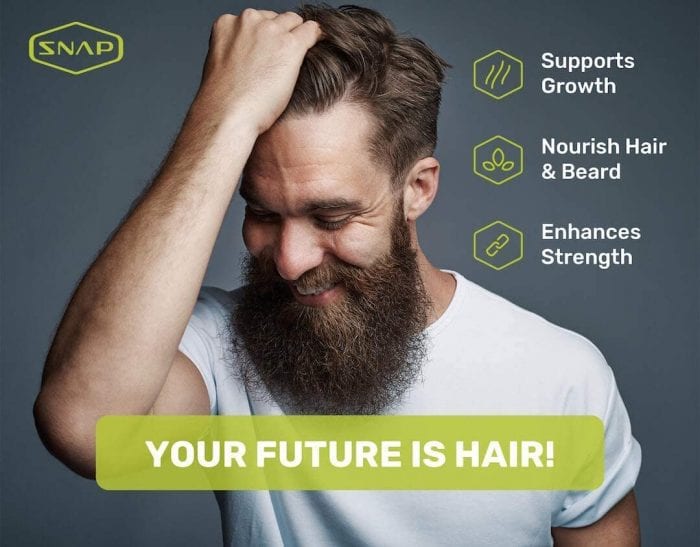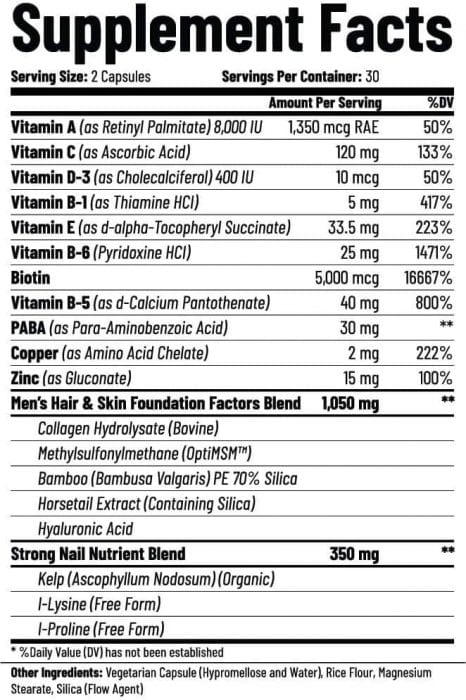 Women's Vitamins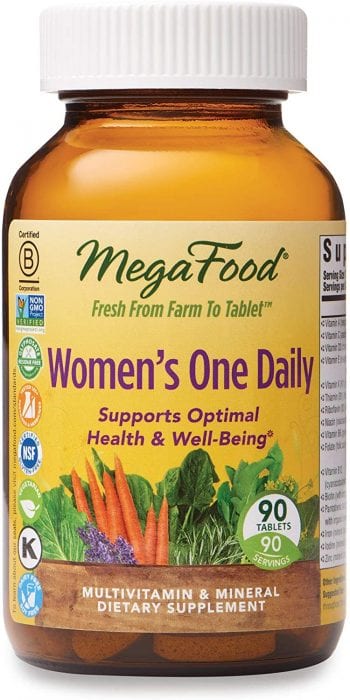 This is the woman's version of MegaFood. There isn't too much different from the men's version besides the fact that it's designed with women's bodies in mind, giving you the essentials, such as iron for menstruation.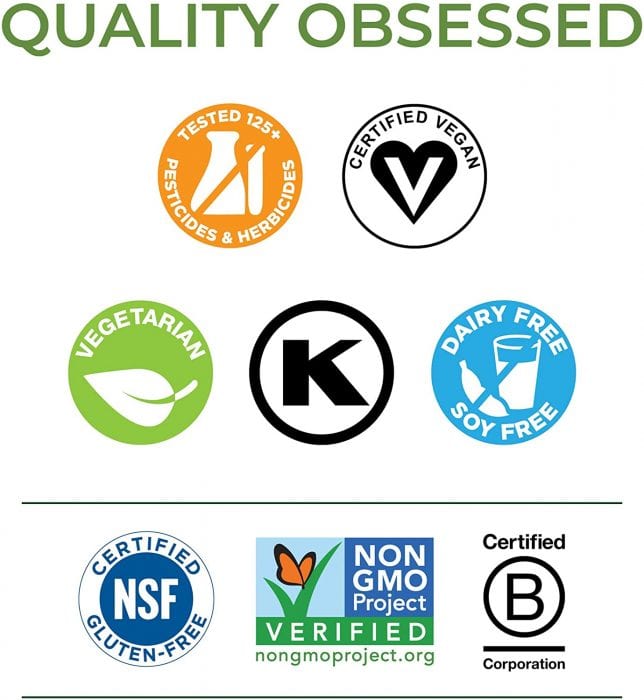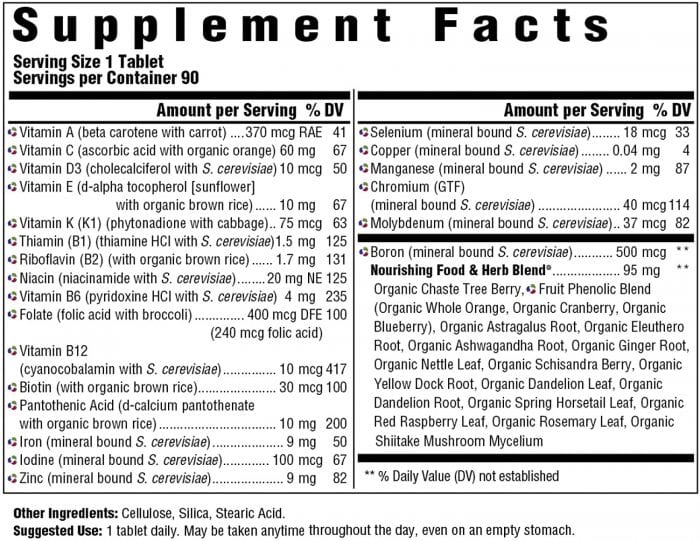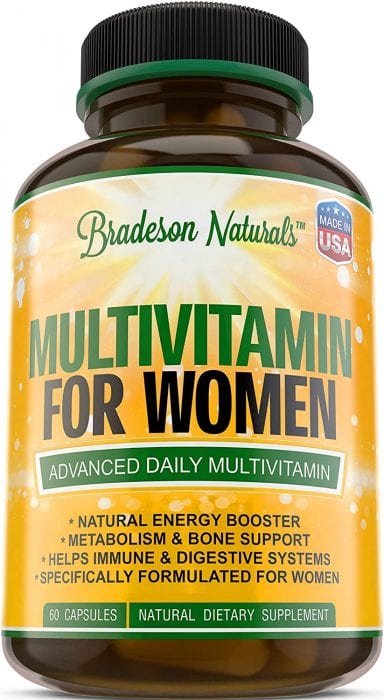 This is a women's vitamin that has quite a bit going for it. Like all the other vitamins on the list, it's proudly made in the USA and has no fillers. With 20+ essential vitamins and minerals, it has quite a bit going for it, with a price that won't break the bank.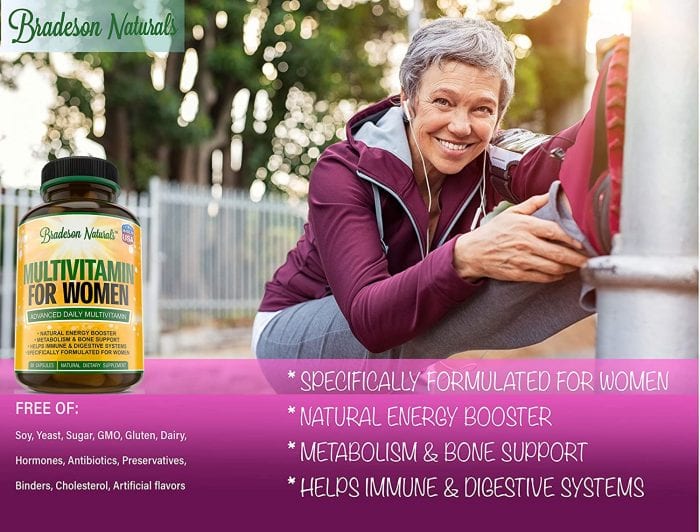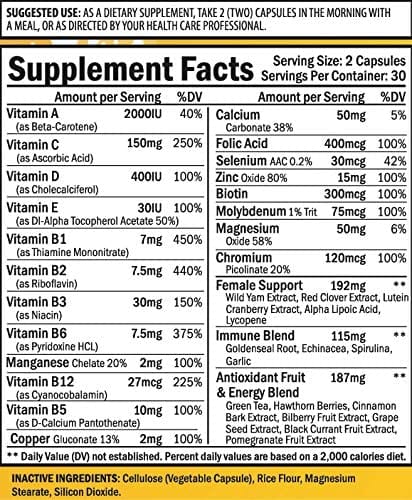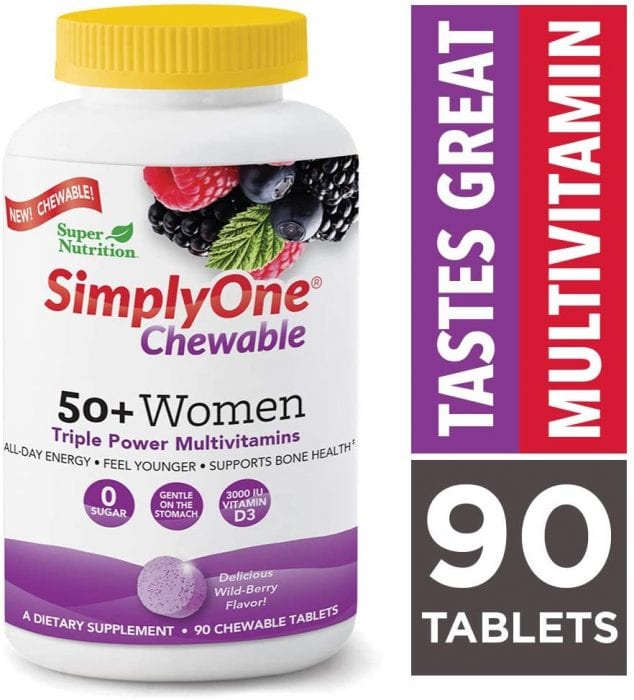 These are nice, chewable vitamins made with no gelatin and fillers. Like all the other vitamins, they are packed with essential vitamins and minerals, and the price is quite good for them. They are manufactured in the USA, so you know that they're going to be good.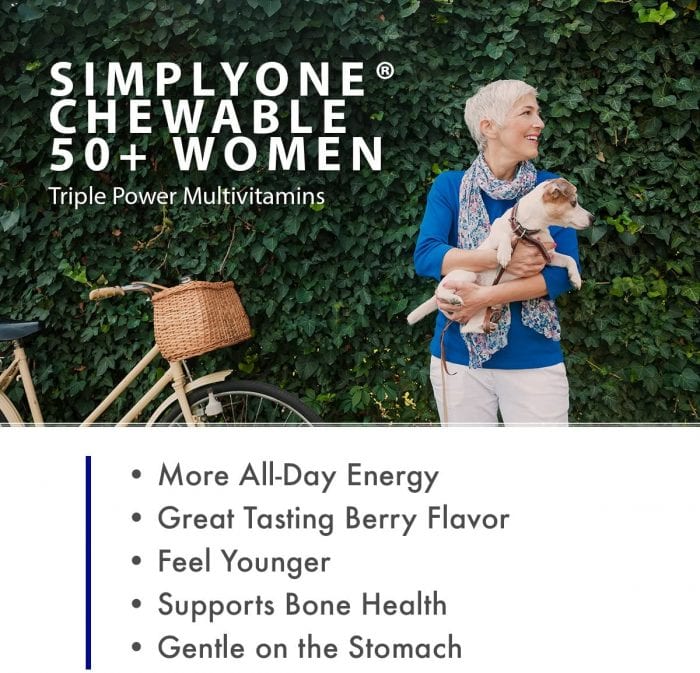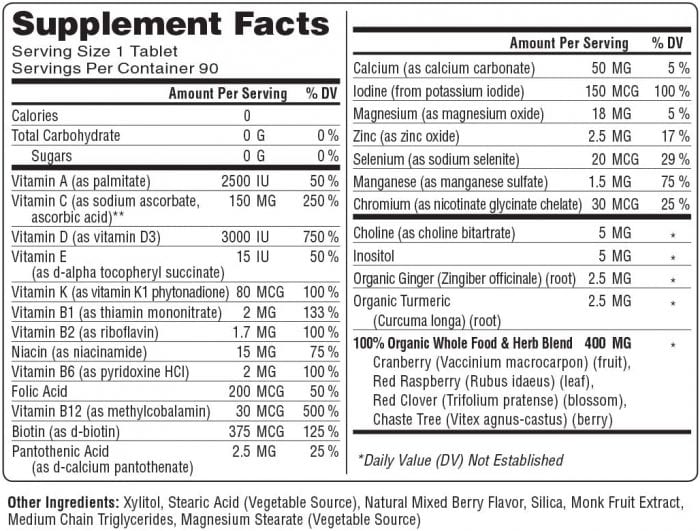 Best Vitamins for Kids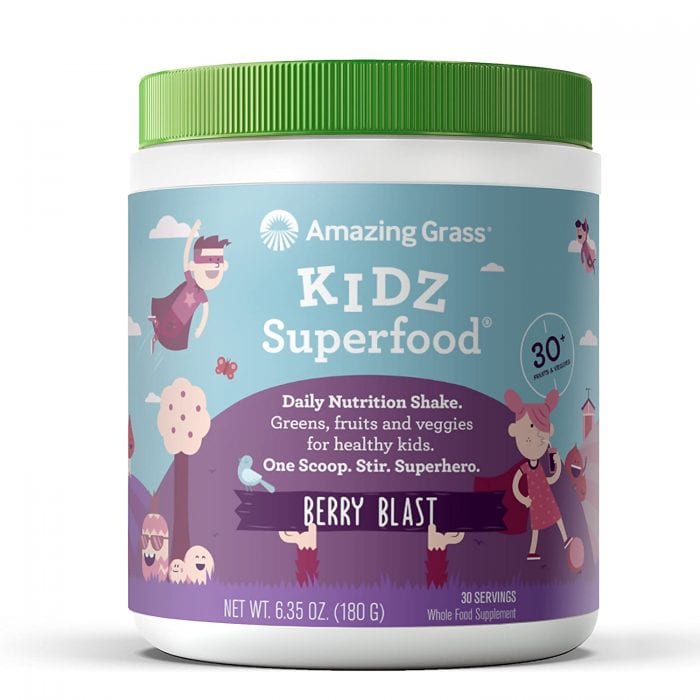 If your kid doesn't like to eat their fruits and veggies, have no fear. The Amazing Grass line gives your child many servings of fruits and vegetables, which is what the doctor ordered. It mixes in with your kid's drinks, giving a chocolatey or berry taste that doesn't have a gross taste to it.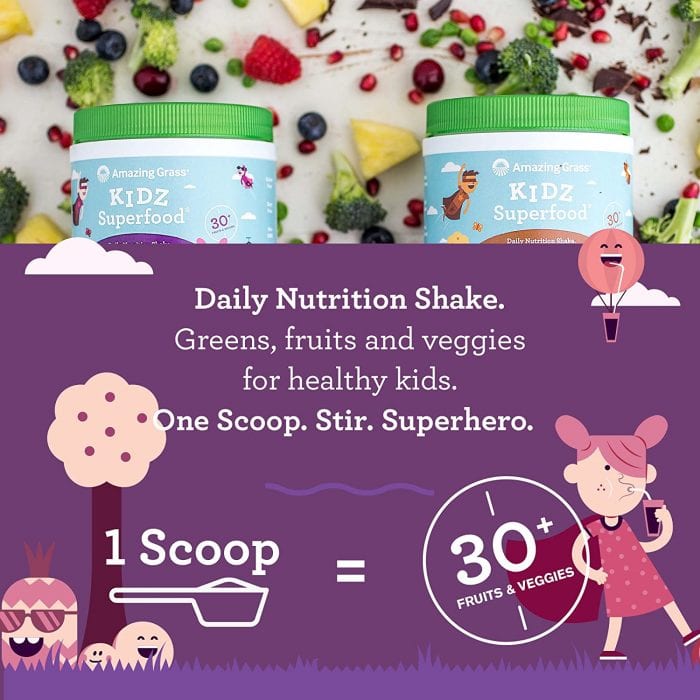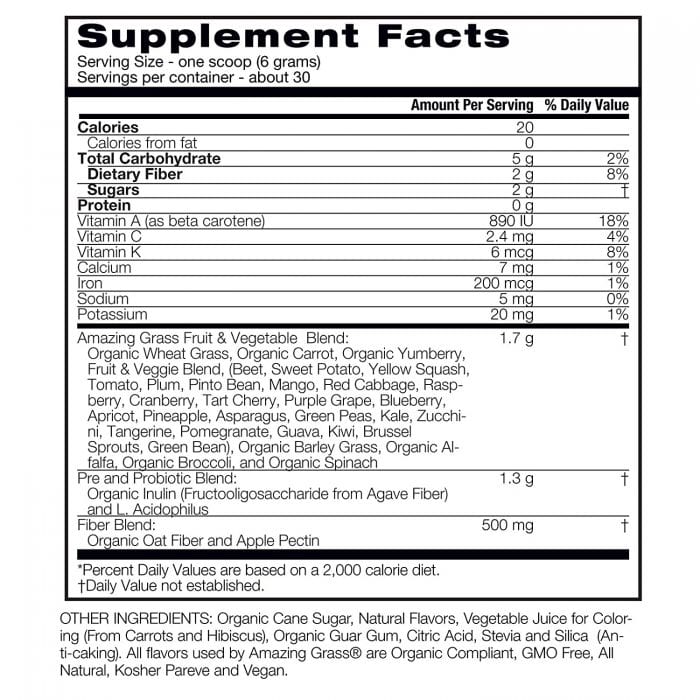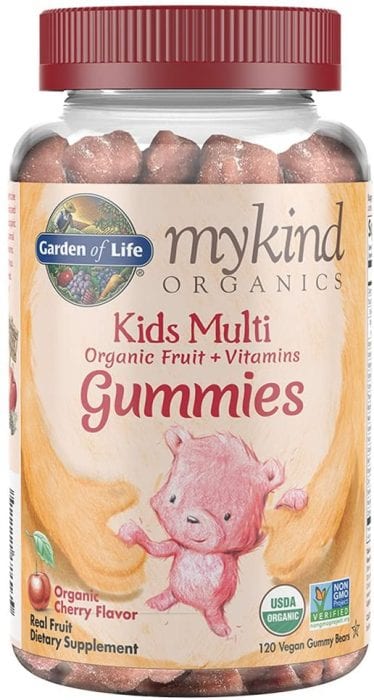 This is another brand of vitamins that delivers. These vitamins are chewable, made from no suspicious ingredients, and have all the essentials to them.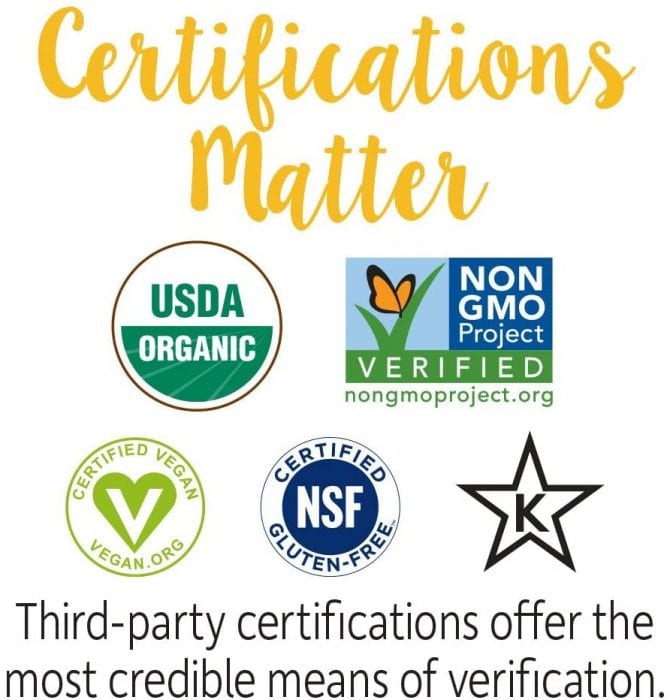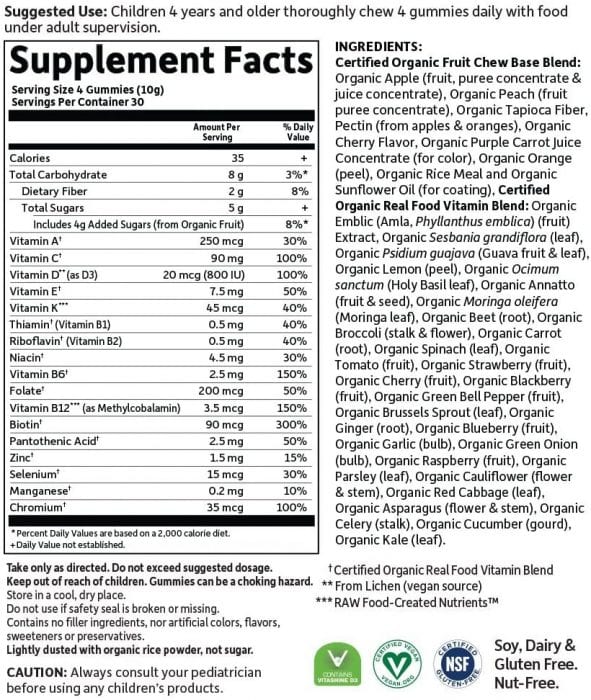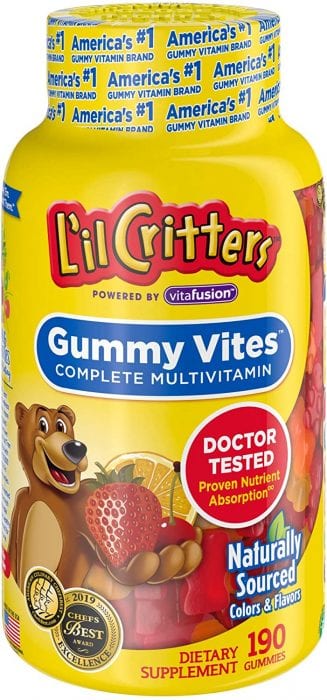 This brand of vitamins is another gummy one, and it's available in quite a few varieties. You can get versions with more fiber, more calcium, or more immune-boosting properties. It doesn't matter which kind you get; however, they all provide quality for your kid. These are vitamins made in the USA only.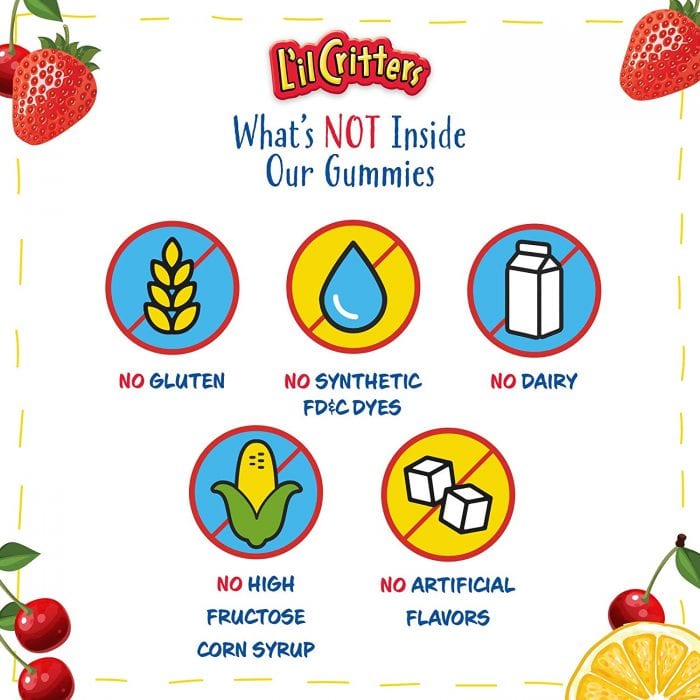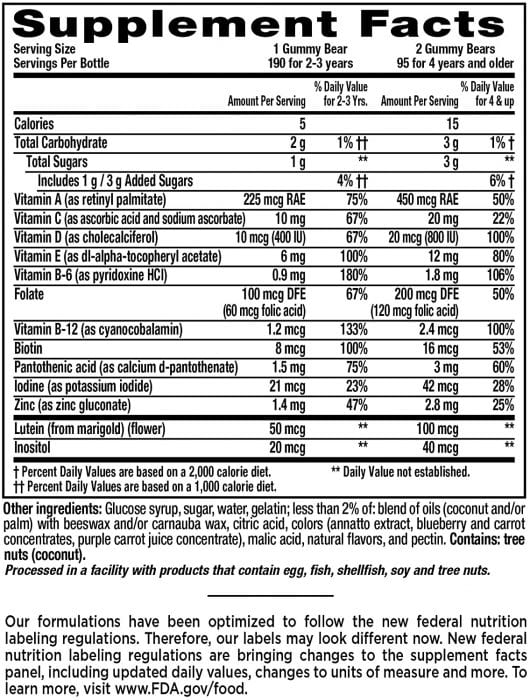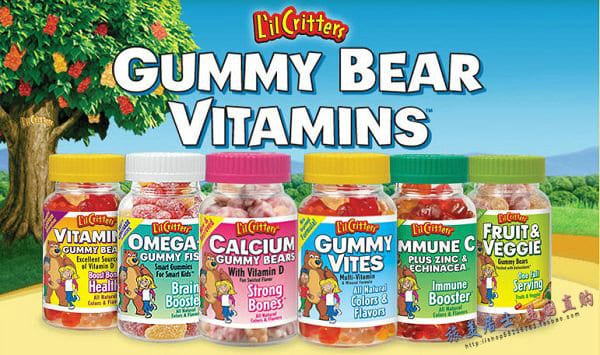 Other Tips 
With that said, here are some more tips when it comes to taking vitamins. 
Read the Instructions Carefully 
Besides telling you how much a serving is, reading the instructions is important for you to get your nutritional needs. You may need to take the vitamin on an empty or full stomach, which can impact how it's absorbed. 
A vitamin is something you can overdose on, so make sure you're taking the proper serving. This may sound like common sense advice. However, some people take more because they have more needs.
If you want to know where your nutritional needs stand or you have a medical condition, talking to your doctor can give you quite a bit of insight. Your doctor can recommend the best multivitamin for the job. You can tall your doctor if you prefer vitamins made in the USA only.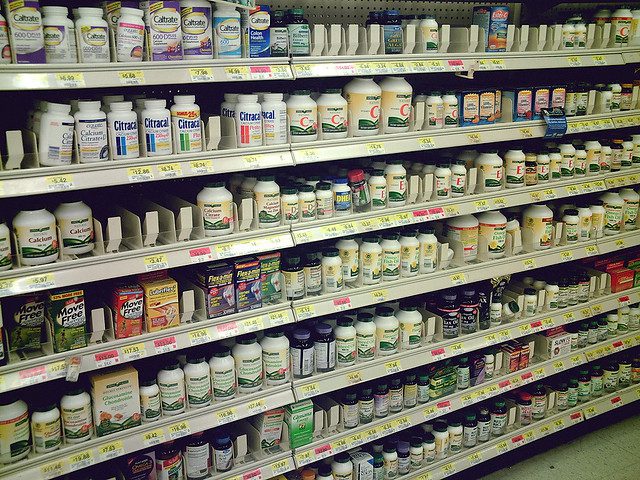 Conclusion
If you want vitamins that are made in the USA with quality in mind, you have quite a few options on your plate. They can come in capsules, caplets, tablets or soft gels. Try out a multivitamin today and see where it can take you. Chances are, you can get the best health possible. 
---
Best Vitamins Made In The USA Recap:
---
FAQs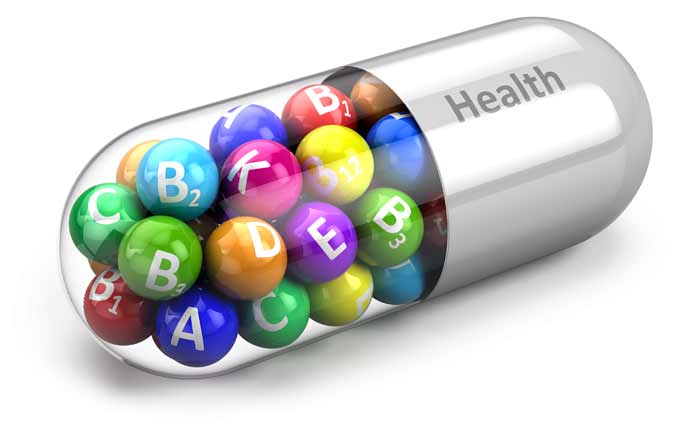 Where are Nature Made products manufactured?
Wondering if Nature Made are vitamins made in the USA only? While it manufactures most of its products in Southern California, there are a few made by other companies. Nature Made works with a select few manufacturers chosen for their high qualifications and standards. Most manufacturers outside of Nature Made are located in the United States. Among the overseas locations, none are in China. 
Are Olly vitamins made in the USA?
Eric Ryan and Brad Harrington, both from the United States, founded Olly. They are top manufacturers of vitamins made in the USA only, particularly in Florida and Indiana.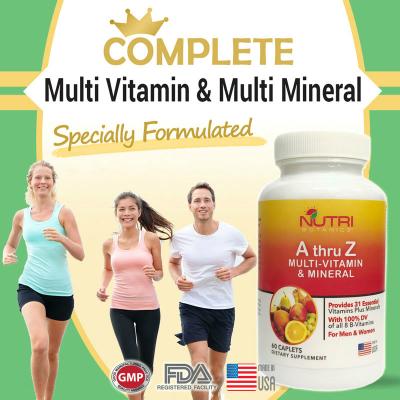 Are all the vitamins made in China?
China makes most of the synthetic vitamins we take. Around 90% of Vitamin C sold in the United States comes from China. The country also manufactures and exports Vitamins A, D, K, as well as B vitamins. But there are vitamins made in the USA only.
Is Nature's Bounty Made in the USA?
Nature's Bounty Co. has manufacturing facilities located in the United States. The company also has facilities in Canada and the United Kingdom.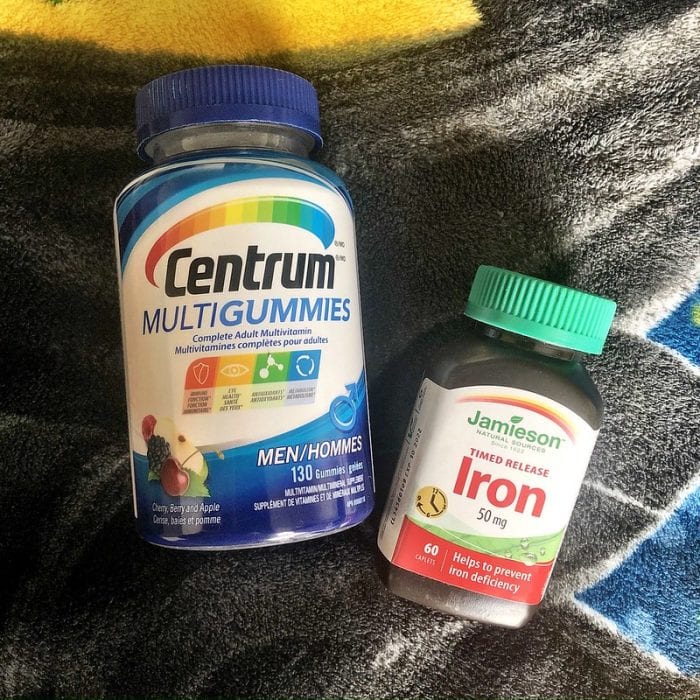 Are Centrum vitamins safe?
Centrum multivitamins contain a safe amount of "other ingredients." These include polyethylene glycol, polyvinyl alcohol, BHT, modified corn starch, and the like. When we consume the said ingredients at a higher level than that in Centrum multivitamins, they can have toxic effects. While the multivitamins in question contain lead, the FDA has declared that it is at a safe amount as well. Centrum multivitamins should not be taken by pregnant women, as it can raise the Vitamin A levels in their blood and affect the fetus development.
Where are GNC vitamins made?
The majority knows that GNC products are vitamins made in the USA only. It has a manufacturing facility called Nutra Manufacturing, Inc. Nutra is in Greenville, South Carolina, USA.
Disclaimer: FamilyHype.com (Family Hype & FamilyHype) is a participant in the Amazon Services LLC Associates Program, an affiliate advertising program designed to provide a means for sites to earn advertising fees by advertising and linking to Amazon.com.
DISCLAIMER
(IMPORTANT)
: This information (including all text, images, audio, or other formats on FamilyHype.com) is not intended to be a substitute for informed professional advice, diagnosis, endorsement or treatment. You should not take any action or avoid taking action without consulting a qualified professional. Always seek the advice of your physician or other qualified health provider with any questions about medical conditions. Do not disregard professional medical advice or delay seeking advice or treatment because of something you have read here a FamilyHype.com.
Last Updated on September 3, 2020 by msj484