Having some popular nesting bowls is always needed when you're cooking. One type of bowl that is popular is the nesting bowl. A nesting bowl is any bowl where you can put them inside each other. Usually, nesting bowls come in a set of three or more and have many sizes that you can nest and make storage a whole lot easier. Not to mention, you have a variety of sizes for a variety of cooking jobs. Sometimes, you just need a tiny bowl to mix a couple of ingredients. Other times, you may need a bigger bowl because you're dealing with a whole lot of components that need to be well-blended. No matter the occasion, here are some nesting bowls you can try out that make the process a whole lot easier.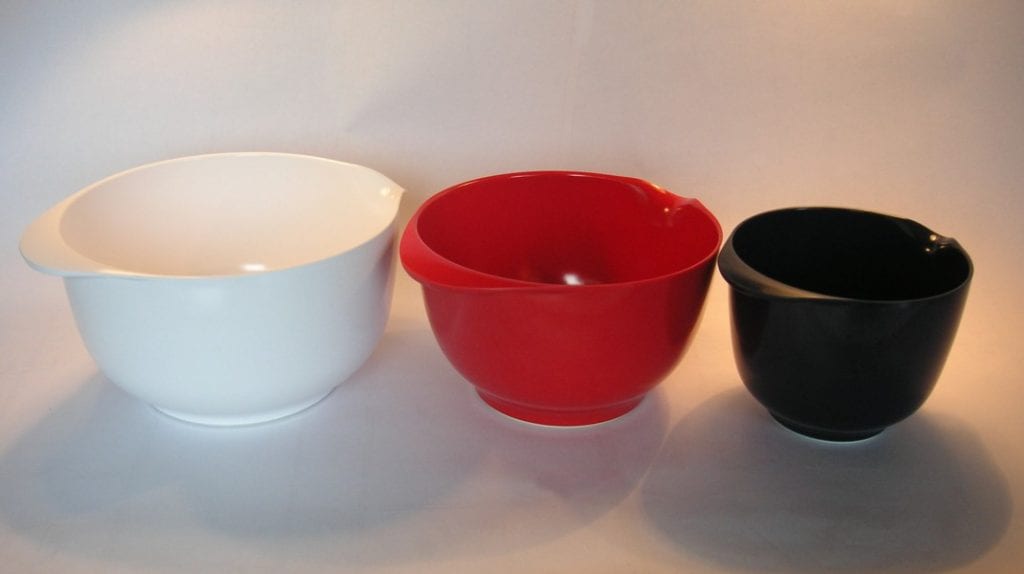 What To Look For In Popular Nesting Bowls
Here are some things you should look out for when you're purchasing popular nesting bowls.
Materials
A nesting bowl may is from plastic or metal materials. A plastic bowl is microwavable but may crack easier if it's from inferior materials. You can't microwave a metal bowl, but it's much more durable. You can sometimes find containers made from materials that are a balance of value and durability, which is always a good thing.
Sizes
You may want a set of nesting bowls that come in a variety of different sizes. Some only have two or three dimensions, while others have a wide variety of sizes to make the process a whole lot easier. If you cook a lot and your cooking has range, you may need a different amount of sizes for the appropriate amount of ingredients.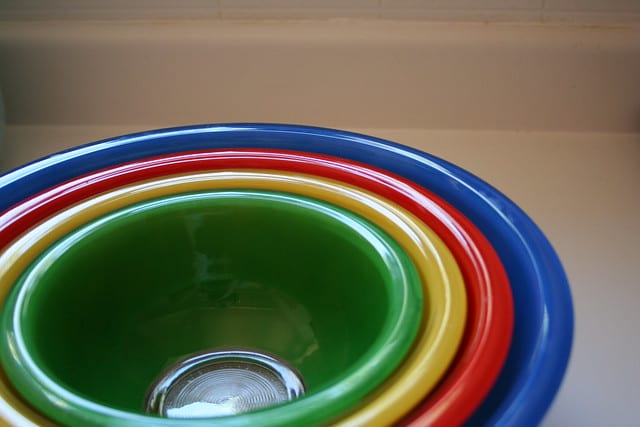 Lids
Some mixing bowls come with their covers, which is always a nice little bonus. Sometimes, you may want a lid if you're using the container to store leftovers or keep your ingredients fresh whenever you're preparing the food. When buying containers with lids, make sure they don't rush the caps. You don't want any lids that are fragile or don't fit over the bowls well. Some types of containers have poor-quality lids, so beware if you're trying to find one with lids. Otherwise, don't worry about this one.
Nice Bases
When buying a mixing bowl, check its base as well. Some mixing containers have high-quality bases that make it easy for it to stand still when you are mixing ingredients. Sometimes, you may get a little aggressive, even if you don't mean to, and this can cause you some trouble whenever you're mixing, and the bowl decides to shift.
Storability
Because they are nesting bowls, they can be stored quite easily, but the bigger containers can still take up a lot of space. Some bowls are collapsible and foldable, making them ideal if you don't have a lot of space. Their storability factors can depend on what type of container you have. A dish made from metal, for example, may not be able to fold very well.
Lightweightedness
If you have a hard time carrying heavy objects, you may want a set of mixing bowls that are easy for you to move. Mixing bowls that are from glass are quite heavy, especially when you're stacking them or when filled with ingredients. Some containers feel like you're carrying nothing and all, and despite their lightness, they are quite durable. Getting yourself a bowl such as that one can save you a lot of trouble in the long run.
Cost
Finally, which is the best one for your buck? If you're on a budget, buying a set of popular nesting bowls that are pricey may not be a good idea, especially if you're buying new and not from a thrift store. On the other hand, you do want quality. Purchasing a cheap bowl may set you back in the long run, as some dishes can break easily.
Types Of Bowls To Check Out
Member's Mark Melamine 10-Piece Mixing Bowl Set (Assorted Colors)
If you have a Sam's Club membership, you know that Sam's offers the perfect balance between high-quality products and great deals. This set of bowls comes in some beautiful patterns you can pick from, and they are quite lightweight as well. They are durable, too, made from melamine. This one gives it a ceramic feel and looks to it, but this also means it isn't fragile like ceramic is. It's got its base with a non-slip ring, which means it's quite stable. It's suitable for all types of cooking food, and its nesting is excellent too.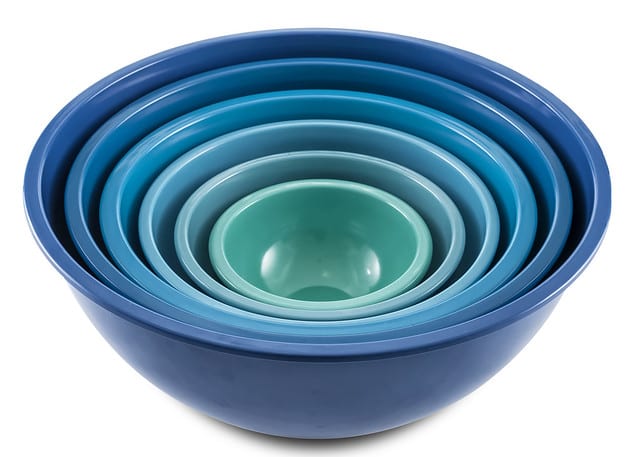 Tramontina 14-Piece Covered Stainless-Steel Mixing Bowl Set
This one is a steel bowl set that is a bit more pricey but made from high-quality materials for the most hardcore of cooks. It comes with lids, which is always a good thing. It's from silicone bases that keep the bowls from moving, which is a plus too.
10-Piece Tempered Glass Nesting Mixing and Prep Bowl Set
This one is a cool little set of dishes from Bed, Bath, and Beyond. It's from tempered glass, which is quite durable and gives you a quality bowl for you to mix. With glass bowls, you still want to be careful not to drop them, but these bowls are made from the best materials so that you always have a firm grip on them. Try them out today and see what we mean.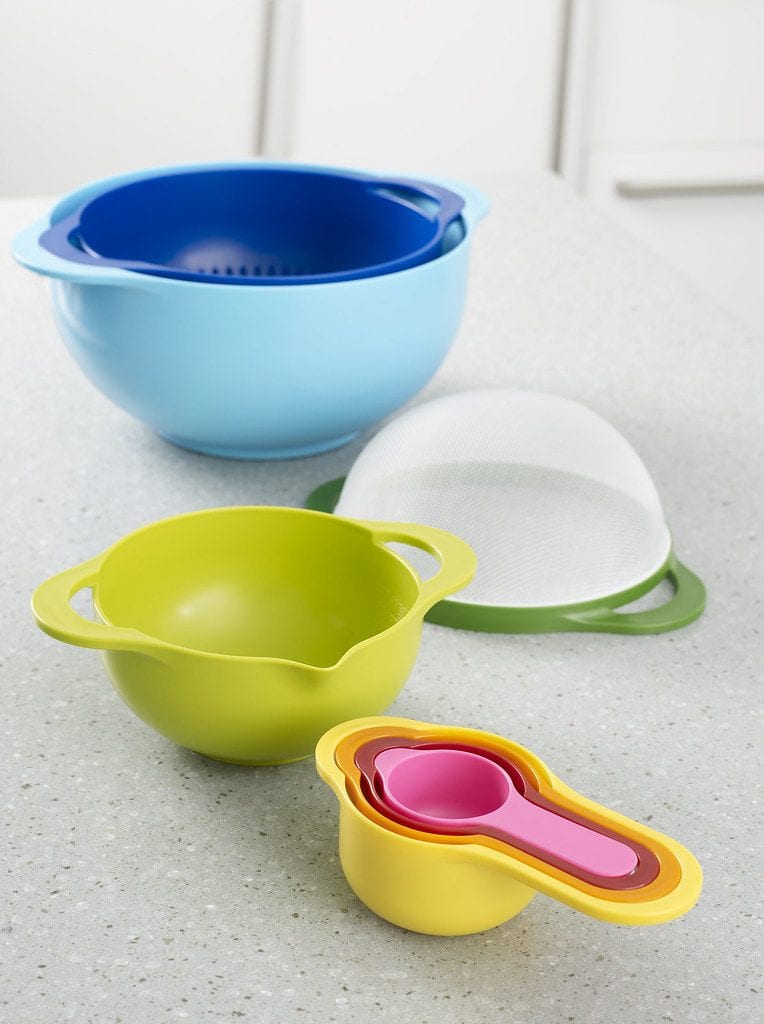 Check Thrift Stores
These mixing bowl sets are great, but they are quite pricey. Check out thrift stores like Goodwill if you're on a budget. You can usually find nesting bowl sets there for a fraction of the price, and as long as there are no cracks on them, they're just as good as a new set. Having some brand new bowls to work with is ideal, but if you don't want that and instead want to save, these bowls do have you covered. Try out all the above options and see what's best for you and your situation.
FAQs On The Popular Nesting Bowls
What are nesting bowls?
If you want to save space in your cupboards, then buy nesting bowls. These bowls are stacked from the biggest and deepest to the smallest quantity capacity bowl, which can also include measuring cups and such kitchenware.
What are mixing bowls?
Mixing bowls are bowls that have a deep surface and mostly used for cooking or baking. It is where ingredients are mixed before it is cooked or baked. The usual mixing bowls are stainless steel, glass, and plastic. There are ceramic and wooden bowls too, for salad preparations. Check out for great options here of mixing bowls.
What are nesting bowls used for?
Nesting bowls will save you a lot of storage space in your kitchen cabinets. All you have to do is stack them up. You use it for cooking, baking, and preparing food ingredients.
What are the best mixing bowls?
The best mixing bowls for 2020 include a set of Cuisinart Stainless Steel Mixing Bowls (those with the lids), Pyrex Smart Essentials Glass Bowl (it has an 8-piece value pack set), and Fox Run Stainless Steel Mixing Bowls (these bowls are sold separately). All of these bowls are the best when used for cooking, baking, and food prep. These are expensive too. More about it here.
Are glass or metal mixing bowls better?
Both types of bowls will serve the purpose when it comes to mixing food ingredients or holding food since it's deep. Glass gives off this elegant feel, and you can help it directly on the table, but it's breakable. Metal, on the other hand, won't break or chip.
How many mixing bowls do you need?
It will depend upon what kind of a user you are. If you frequently cook or bake, then you need all types of mixing bowls from 3 quarts going larger. Most people do have a 3-quart, a 5-quart, and an 8-quart.
What can you not mix in a metal bowl?
Of course, you can mix food and prepare ingredients in a metal mixing bowl. That is its purpose.
Can you bake in the mixing bowl?
Yes, you can bake a round cake using a dome-shaped mixing bowl. It will save you time in shaping the loaf. But you have to use an oven-safe dish.
What are the best mixing bowls to use?
Cuisinart provides the best mixing bowls ever manufactured. Pyrex comes in at a close second. You can also purchase those from Vollrath, Duralex, and Fine Dine.
Can I bake in a Pyrex bowl?
Make sure you use the Glassware edition of Pyrex if you want to bake. It can be used for cooking, baking, food preparation, warming and reheating food, and put inside microwave or convection ovens too.
Last Updated on June 26, 2022 by Jejomar Contawe
DISCLAIMER
(IMPORTANT)
: This information (including all text, images, audio, or other formats on FamilyHype.com) is not intended to be a substitute for informed professional advice, diagnosis, endorsement or treatment. You should not take any action or avoid taking action without consulting a qualified professional. Always seek the advice of your physician or other qualified health provider with any questions about medical conditions. Do not disregard professional medical advice or delay seeking advice or treatment because of something you have read here a FamilyHype.com.