Gifting that special someone a classy watch that they will love to wear every single day is an excellent idea no matter the occasion, but with the amount of watches on the market, it can be hard to choose the best watch for her, especially if you're shopping on a budget.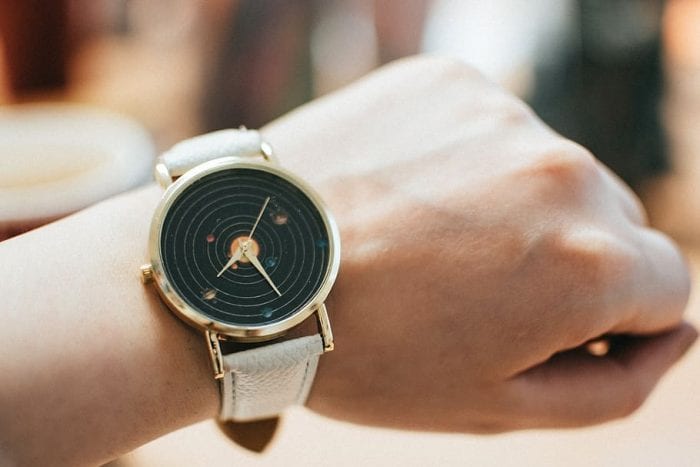 It doesn't have to be too much of a challenge, though, if you keep in mind a few factors for picking out the best women's watches for under $200. If you know what to look for, you'll find there are plenty of high quality women's watches in various different price ranges. Here are some features to help you try narrowing down your choices based on the following categories:
Display Type
One of the first, and maybe easiest decisions, you need to make when it comes to picking out a watch is the display type. Your options are generally analog and digital, but smart watches are also growing increasingly possible.
Most women's watches for style are analog. An analog display looks better on a dress watch and many women prefer this type of display. If you're looking for more casual watches, then you may want to check out women's watches with digital displays, however, you can also find analog display faces on casual designs. But you can also find luxury accessories that go with smart watches, so that is another potential avenue if the woman you're buying for is interested in smart watches.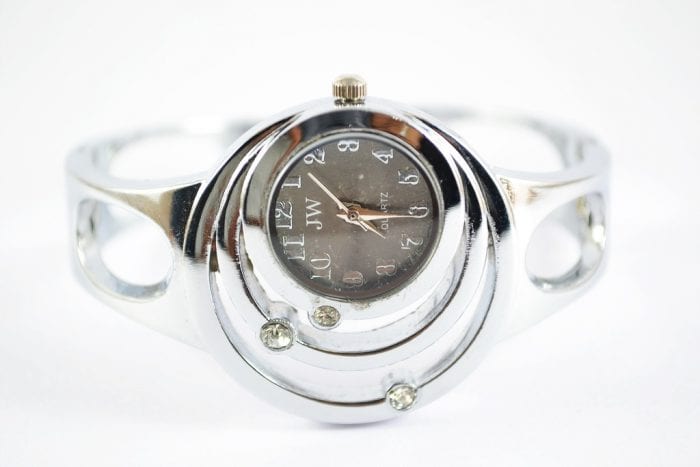 Face Diameter
Considering the diameter of the watch is very important when buying a watch because many people have strong opinions about whether they prefer larger or smaller watch faces. This can vary widely, so try to pay attention to other jewelry the woman you're buying for wears.
Watches for women come in a variety of diameters, that you can generally sort into four categories: small (up to 30mm), medium (31mm to 42mm), large (43mm to 49mm) and extra-large (more than 50mm), although there are very few watches for women in the extra-large category, which is usually reserved for men's watches.
When in doubt, the best watches usually come in small and medium sizes for women, so if you are really unsure, choose a watch in that range.
Color And Material (Metal And Strap)
Watches come in many different colors in materials for both their straps and their face. Usually watch faces feature a particular metal (or at least, color of metal), such as silver, gold or rose gold. You should first narrow down the material and color you prefer for the face. Some women will prefer a white dial that's nice and bright. Others will want their analog display face to be dark in color. 
Then, you can decide on an overall color scheme. Watches generally come in blacks, browns or whites/greys, although there are also many watches made for women that come in pink as well. You may find some watches with metal straps, but many of the most popular today feature leather straps. Ultimately, you can find watches with a stainless steel case and bracelet, a gold tone watch, and those with a genuine leather band. Whether you're looking for a dress watch or something with a minimalist design, the most important thing is to match the watch you choose with woman you're buying it for.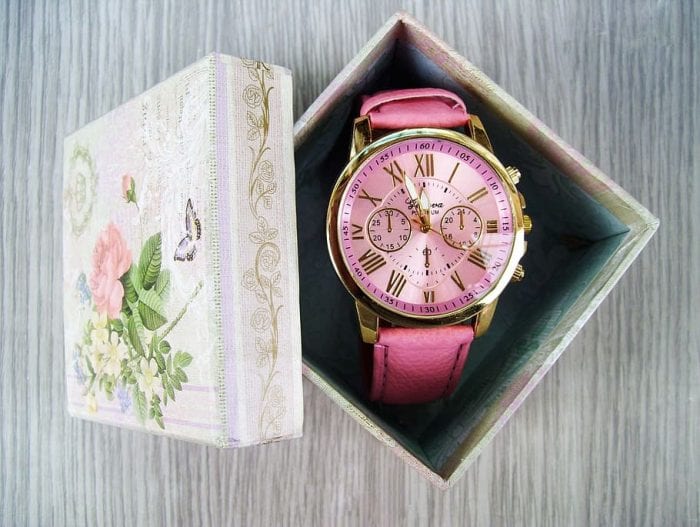 Brand
The best watches at this price range usually come from brands like Michael Kors, Ted Baker London, Nixon, Olivia Burton, Coach, Kate Spade New York and Timex, at least as far as luxury, stylish watches go. It's a good idea to shop for a brand because they often make for higher quality watches. You can also take a look at Fossil women's watches if you want a wide array of stainless steel case options. Citizen Women's watches can also be found with a stainless steel case. The cool thing about Citizen is Eco Drive. Eco Drive converts light into stored and usable energy for Citizen Women's watches.
Special Features
There are a couple of extra features you'll want to look for in some cases. First, water resistance is important for most women. You'll want to make sure the watch has water resistance if you're buying for someone who is pretty active. A watch with water resistance will ultimately last for longer than one without.
You can also look for something with a scratch resistant face. You'll see some watches that have a mineral crystal glass face. The mineral crystal glass is important because some faces are more scratch resistant than others. Mineral crystal is somewhere in the mid-range when it comes to scratch resistance. It's less scratch resistant than sapphire crystal and more so than plexiglass or plastic.
Movement And Drive
All watches have to be powered to move by something. There are different movement systems you can choose from. One is the Eco Drive system used in Citizen women's. Eco Drive works by converting light from any source into energy to power the Citizen women's watch. There is a storage cell inside the watch that the Eco Drive will store any excess energy to be used at times when there isn't a light source available. Eco Drive makes it so you don't need a battery to power your Citizen women's watch ever. Eco Drive was created by Citizen for women's and men's watches back in 1976. You can find the Citizen women's watches with Eco Drive in all sorts of styles that include dress watch options, stainless steel case options, and gold tone watch options. While some of the Citizen women's watches have digital displays inset on the analog display face, all of their options have the Eco Drive movement and analog display.
You can also get a quartz watch where the movement and analog display is powered by quartz inside the watch. The movement of a quartz watch makes the second hand move with a ticking motion to represent each passing second. Japanese quartz movement was the original. Seiko watch makers created Japanese quartz movement that they used to power a quartz watch in 1969. There are also Swiss quartz watches now. Many Fossil women's watches have Swiss quartz movement for operating. You'll find many quartz stainless steel watches to choose from. Michael Kors women's watches also have Swiss quartz movement, along with an analog display. Whether it's a Japanese quartz movement or a Swiss quartz movement, these watches do require a battery.
The other options are to get a mechanical watch that has to be wound every once in a while, or an automatic watch that gets its energy for movement from the motion of the wearer's wrist. 
Current Trends
There are many watches out there for women, and if you're having trouble deciding which watch is best for the lovely lady you're buying for, there are a few current trends to keep in mind that could help guide your decision. 
Many women right now are opting either for tiny, minimalist watches or oversized watches. If you know which one the woman you're buying for would prefer, then you should definitely pick out a watch that falls into one of those categories. Most younger women will want a large watch face with an analog display, or they'll want a smart watch. Older women typically want a smaller watch face, but a digital or analog display that is large enough for them to see.
Many women also like watches with leather straps, especially for every day, casual use. If that's your intention when you're buying the watch, then try to go for a simple, leather strap and consider splurging a little more on the face. Other women will want a watch with a stainless steel case, and again, you can splurge on the watch face or movement system with these because stainless steel won't cost you that much.
Lastly, rose gold has been a very popular color in recent years. If you know that the woman you're buying the watch for loves the material, then definitely opt for that. If you're unsure, pay attention to the jewelry she wears the most. 
Does she wear a lot of gold jewelry? Then opt for a gold tone watch. If she tends more toward silver, then go for silver or a stainless steel case. 
Conclusion
You can find some really nice watches for women for less than $200. You'll want to start by deciding if you should give her a dress watch or a casual watch. If you're buying for someone who is quite active, then look for something that has water resistance and is scratch resistant. Also, you'll have to decide on the type of movement and analog display or digital. Figure out what size of face she would like and the material for the band and case, leather, stainless steel case, silver, or gold tone watch. Choosing the right watch is all about what she will like the most.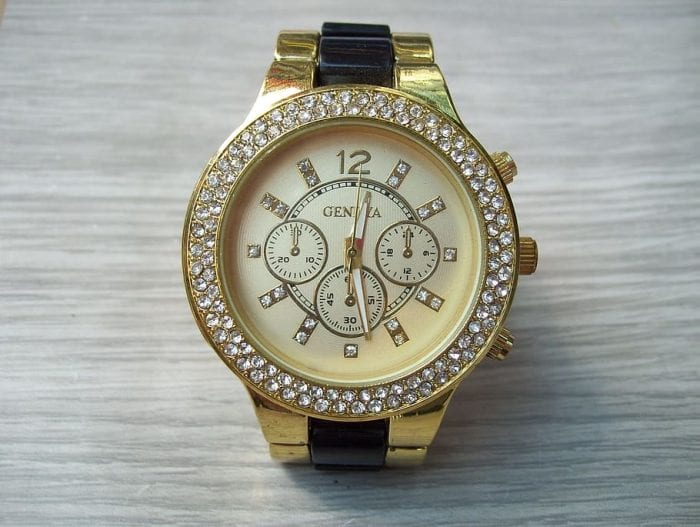 Frequently Asked Questions:
What is a good, inexpensive watch?
For good, but relatively inexpensive watches, try brands like Michael Kors, Ted Baker London, Nixon, Olivia Burton, Coach, Kate Spade New York and Timex. These brands have high-quality watches in many different materials, designs and formats for everyone and usually clock in at very affordable prices. Fossil women's watches are good options, too, as they're very affordable and never really go out of style. You can get a high quality quartz stainless steel from the Fossil women's watch that has some water resistance, as well as scratch resistance. Citizen with Eco Drive is a great option for a watch that doesn't even have to have a battery.
How do I choose a women's watch?
You should choose women's watches based on a few factors including: price, brand, display type, color, movement, metals and materials. You may decide to look for a watch in the range of $150-$200 with an analog display and leather strap, a Japanese quartz movement, in a gold tone from Michael Kors, for example. 
By narrowing down what you're looking for by those factors, you should limit your options to just 3-5 possibilities and from there you can choose the watch that you think the lady you're buying for will like best. You don't want to get a quartz stainless steel Fossil women's watch for a lady who would prefer a dress watch.
It's also a good idea to keep in mind the diameter of the face, because many people prefer either larger or smaller watches. This is also important to help determine fit, since watches with wider diameters might require smaller straps.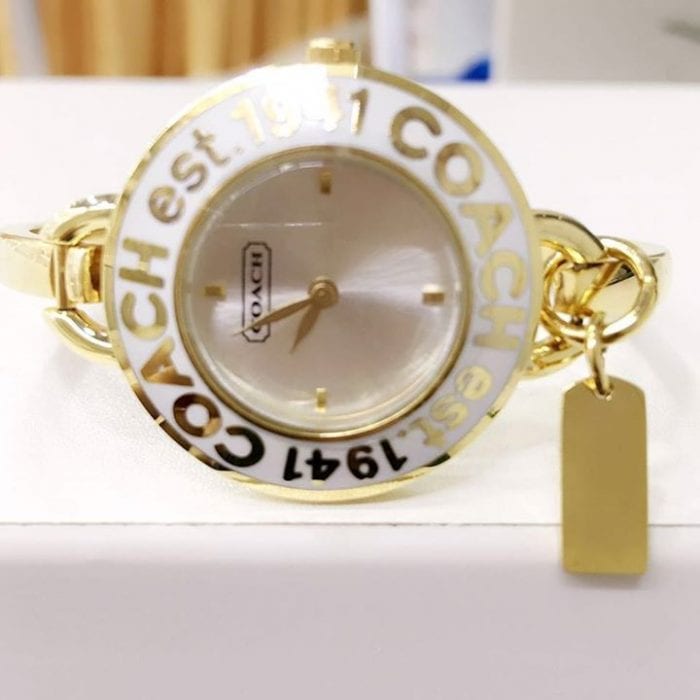 What is the most popular women's watch?
Although there is no one best women's watch, watches with analog displays in rose-gold tones, and usually with leather straps, are very popular today. Brands like Coach, Michael Kors and Olivia Burton offer many watches that look like this.
Citizen watches with Eco Drive are quite popular, as well. They don't require a battery and can fun for months off one full charge obtained from light that gets converted to energy.
What are good, affordable watch brands?
Popular watch brands at an affordable price that still offer high-quality products include Michael Kors, Ted Baker London, Nixon, Olivia Burton, Coach, Kate Spade New York and Timex. You can find stylish options with great functionality from these brands at an economically friendly price. You can also look into Fossil women's watches and Citizen.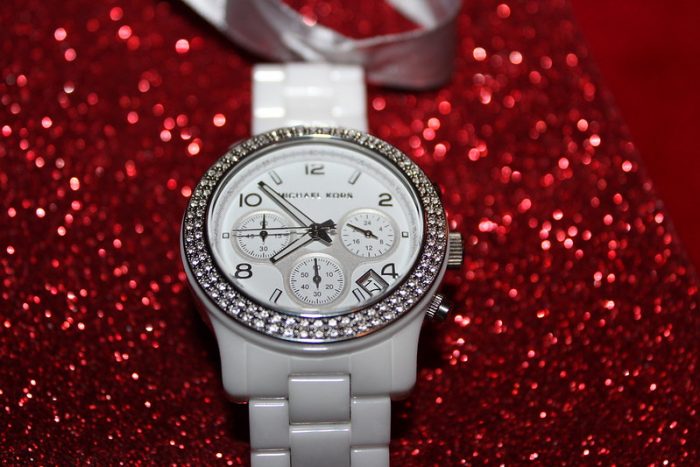 Is Michael Kors watches luxury?
Michael Kors watches and other Michael Kors products are considered entry level luxury products. They are great products for people interested in luxury brands but that might not have the budget to buy something much more expensive, and a watch is an excellent luxury piece to add to your collection because they often run a little cheaper than other accessories but can be worn over and over again.
What is Japanese quartz movement?
Japanese quartz movement is the original quartz movement. Seiko watch makers are the inventors of Japanese quartz movement that lead to the creation of other quartz watches. Quartz requires a battery for powering the watch with the quartz.
What are the important features to look for in a women's watch?
To make a watch last the longest, water resistance should be a feature you look for. There are many ways a watch can be exposed to water. Choosing a watch with water resistance helps protect it against water damage. That will extend the life of the watch. Not all watches have water resistance so you need to ask about this when you're making your purchase.
Last Updated on June 10, 2021 by Marie Miguel
DISCLAIMER
(IMPORTANT)
: This information (including all text, images, audio, or other formats on FamilyHype.com) is not intended to be a substitute for informed professional advice, diagnosis, endorsement or treatment. You should not take any action or avoid taking action without consulting a qualified professional. Always seek the advice of your physician or other qualified health provider with any questions about medical conditions. Do not disregard professional medical advice or delay seeking advice or treatment because of something you have read here a FamilyHype.com.