Outdoor tanning is an activity that people around the world like to enjoy. It's relaxing and makes you feel good while you get to lay under the sun and use tanning lotion to get that nice healthy glow to your skin. But, what kind of tanning lotion you should use for your skin type, whether you have sensitive skin, fair skin, or anything else, should be tailored to your skin's unique needs. The other thing you need to consider is what tone you want to get to. Do you want just light beige, a dark tan, or even a deep dark tan?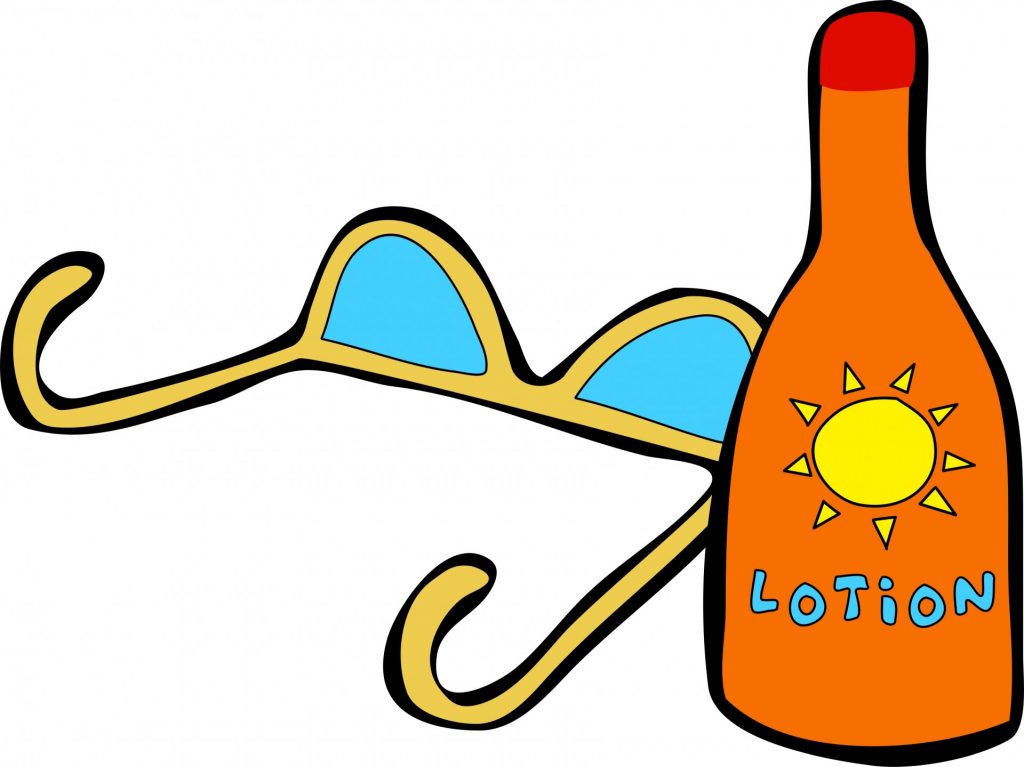 Choosing the right tanning lotions to use on fair skin when tanning outside is very important, especially if you have sensitive skin. Using good tanning lotions, especially in conjunction with a relatively low SPF lotion or oil can help mitigate and protect your skin from the effects of the sun. Also, understand that you need to be looking at the best outdoor tanning lotions or tanning oils, not those that are made for indoor tanning in tanning beds.
Ultimately, if you use outdoor tanning lotions in conjunction with sunscreen and a little common sense, you can lessen the harmful effects that tanning can have on your skin and make for a much healthier experience than indoor tanning. And, it can even provide for as quick of effects as indoor tanning, if you're clever. There are many different products to choose from, though, like dark tanning oil, tanning lotion, some with natural ingredients, and some with a tanning accelerator like a bronzer.
You can choose tanning lotions that contain bronzers for a quicker tan like you'd achieve with indoor tanning. Other tanning lotions contain certain oils and ingredients that favor fair skin to provide extra moisture and protection.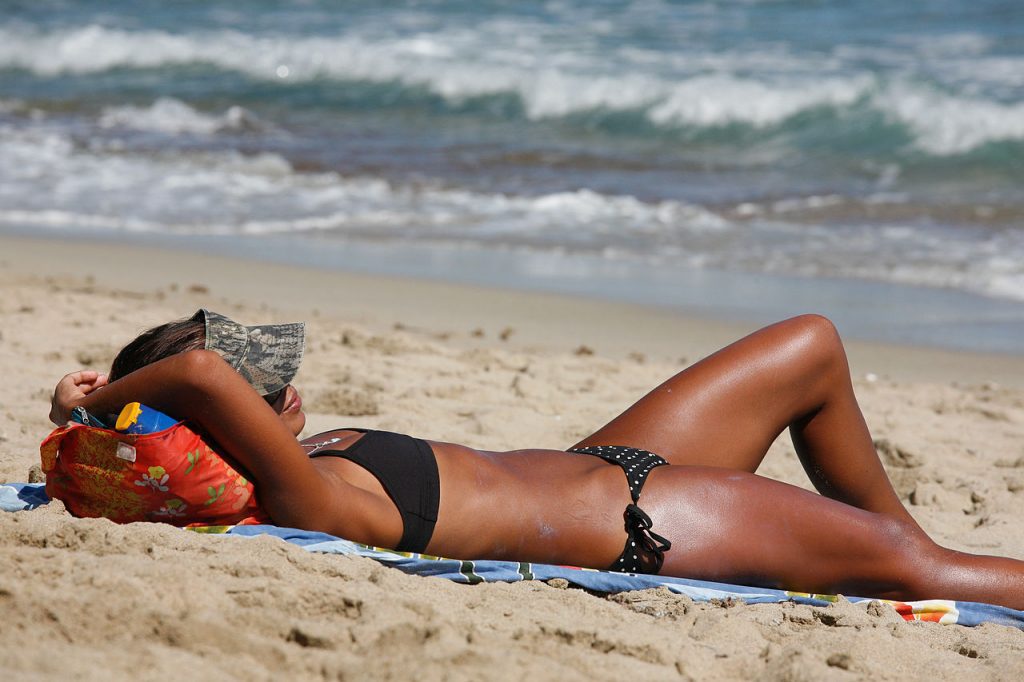 The key is to choose a lotion that contains ingredients that won't irritate your skin, something with natural ingredients might be best, and can be used in conjunction with a sun lotion that contains SPF to promote a healthy tan that will leave you glowing for years to come.
Most of us are familiar with tanning lotion manufacturers like Australian Gold and Hawaiian Tropic. They're some of the most well known in the world. However, there are other companies that produce very good outdoor tanning lotions for people with fair skin. So, let's take a look at some of our favorites.
Best Outdoor Tanning Lotion For Fair Skin
Maui Babe Browning Lotion: This lotion is great for both pale and sensitive skin and works with many natural ingredients for natural looking tan. This one is good for those looking for a browning lotion that isn't too expensive. You can find Maui Babe Browning Lotion at Ulta and other retailers. You'll also be able to order Maui Babe Browning Lotion from Amazon. You can also find more reviews here: https://bronzebright.com/best-outdoor-tanning-lotions-oils/.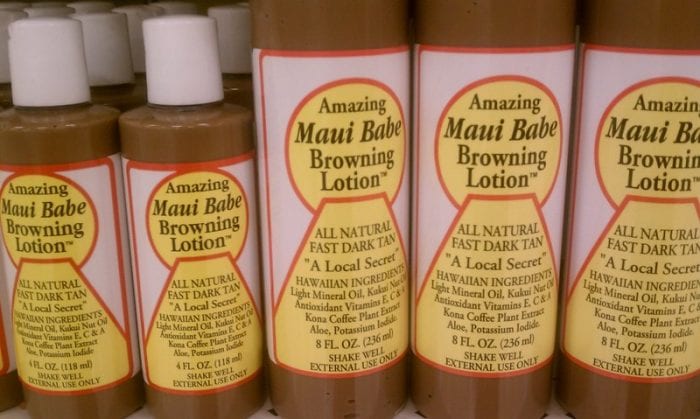 SunBum Browning Lotion: Use this tanning lotion in conjunction with sunscreen for the healthiest, most natural-looking tan. This tanning lotion is environmentally friendly with ingredients that are vegan and reef safe. It was designed to enhance the tanning process and make that color come along more quickly. It's not quite an outdoor instant dark tanning lotion, but it works a little like one.
Australian Gold Dark Tanning Lotion: Australian Gold is one of the world's most recognized brands in the sun care industry. This lotion can be found in all of your familiar retailers. You can also find Australian Gold Dark Tanning on Amazon. It's reasonably priced relative to other dark tanning oil or lotion, it's also one of the best outdoor tanning lotions because Australian Gold products are so accessible. You can find everything from Australian Gold Dark Tanning Lotion to Australian Gold Cheeky Brown, and everything in between. The Australian Gold Cheeky Brown Lotion is a best seller for the company. Cheeky Brown includes bronzer and can be used in conjunction with other products from Australian Gold. 
Hawaiian Tropic Dark Tanning Oil: Another heavy hitter in the sun care industry is Hawaiian Tropic. The Hawaiian Dark Tanning Oil is full of ingredients that will help keep your skin moisturized and it smells like coconut. Hawaiian Tropic products are known for having rich, tropical smells that make you think of the beach. Some of the best outdoor tanning lotions on the market are made by Hawaiian Tropic.
Ed Hardy Coconut Kisses Golden Tanning Lotion: Although this tanning lotion does not include bronzer, it has many great oils in it, including coconut oil, that promote healthy, delicious-smelling skin. Coconut Kisses is still a tanning lotion, but it has some various oils in it. There are some ingredients in the Coconut Kisses tanning lotion that intensify the color you're going to get so you can have the best tanning experience possible. There are also some that help your skin stay hydrated, so if you have a dry skin type naturally, this could be a good tanning lotion for you.
Best Outdoor Tanning Lotion FAQs
How do you get the best tan outside?
Although indoor tanning can seem easy – all you have to do for indoor tanning is hop in a bed and you'll come out tan, right? – getting a tan outside does not have to be hard or intimidating. The best outdoor tanning lotions will help you by serving as a dark tanning accelerator, so you can get a tan like indoor, outdoor.
You can start to build up a natural tan outside just by, well, being outside, which is arguably even easier than indoor tanning. Start by going outside in smaller increments and using tanning lotions to work your way up to the dark tanning color you're looking for. You can choose from a tanning lotion or tanning oils. It's really up to what you prefer to use. 
You may find that you can get just as dark tanning outside as you can with indoor tanning.
What does outdoor tanning lotion do?
Some outdoor tanning lotion provides some protection to your skin from the most harmful UV rays, while still allowing your skin to take on some color from your time in the sun, while with others you need to apply your own sunscreen in conjunction to achieve the healthiest tan. The best tanning lotion will have some sort of protection in it for your skin, but it's just as beneficial to use a separate protectant, if needed. 
What most outdoor tanning lotions do contain, though, are additional ingredients that promote healthy, tight and moisturized skin to mitigate damage from the sun. You may see things like coconut milk, coconut oil, or tea tree oil, amongst other things. The point is, the best outdoor tanning lotion will actually help make your skin more healthy.
Outdoor tanning lotions tend to have a slightly different make-up than indoor tanning lotions. Indoor tanning is even more intense than doing it outside and the UV rays hit your skin much more directly, so lotions made for indoor tanning must be prepared for that. When you're tanning outdoors, you need to look for the best tanning lotion meant for outdoor tanning or one that is considered to be indoor outdoor. 
How do you get a tan if you're pale?
There are two important things to know if you're trying to tan and you have naturally pale skin. The first is that it takes time to build up a tan, especially for fair skinned people. People with pale skin need to tan for multiple sessions in smaller increments to reach a darker color. If someone who is very pale tries to slather themselves with instant instant dark tanning lotion and stays out in the sun for hours trying to get a deep dark tan isn't going to get one. That's a good way to get a sunburn. It still needs to be approached the right way with shorter tanning sessions outside. 
They also need to keep in mind sun protection. Although it may sound counterintuitive to protect your skin from the sun when you're tanning, you will lose much of your progress toward a tan if you end up burned. Outdoor instant dark tanning lotion will still work with some SPF included or applied separately.
One of the best ways to properly protect your skin while still promoting a tan is by using tanning lotion in conjunction with sunscreen with SPF if the sunscreen does not contain it. This combination not only has ingredients that protect your skin enough to keep you healthy, but lets in enough to help you tan, but it also has ingredients that promote healthy, soft skin. Thus, choosing the right tanning lotion and sunscreen combo, especially for people with pale skin, can make a big difference.
The second factor to keep in mind is that many people who tan use tanning lotions with bronzer in them. This is very important because it helps you get dark tanning without all of that color being natural. You'll get some of the best outdoor tanning from indoor outdoor instant dark tanning lotion that has bronzer in it. Not only will the sun help you with your tan, it will get help from the bronzer.
Again, this might sound counterintuitive, but it really helps to even out your color and a good tanning lotion with bronzer does not give you an artificial-looking color, but rather will settle into your skin as you build up your own color.
What is the best tanning lotion to get dark fast for outdoor?
One of the best ways to get dark tanning using a tanning lotion is to use an outdoor tanning lotion that contains bronzer. These kinds of tanning lotions will help you look dark tanning immediately and with time, your skin will build up its own natural tan. You can use these at the beach, indoor, outdoor, instant color will appear from the bronzer, though. You'll find the best tanning lotion for outdoors will have bronzer in it so you can start getting color right away.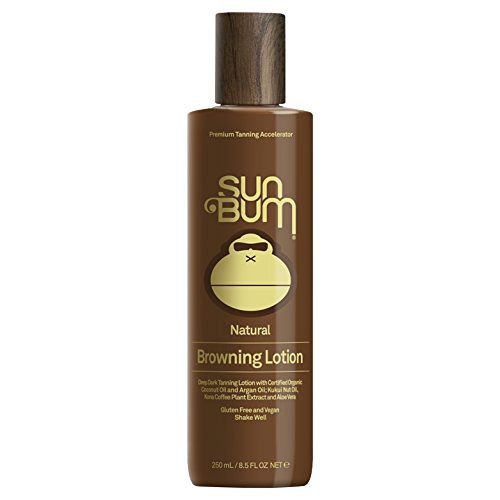 Although the process might seem slower than indoor tanning, there are plenty of products out there to help speed up the outdoor tanning process. You simply need to find the right tanning lotion.
One of our favorite tanning lotions for getting dark tanning outdoors is the Sun Bum Browning Lotion.
What outdoor tanning lotion gets you the darkest?
Outdoor tanning lotions that contain bronzer will help you get dark tanning almost as quickly as indoor tanning. The darker the bronzer, the darker you will get, but people with fair skin should opt for a tone that goes well with their natural complexion and can choose darker colors as their base tan begins to build up as well, though perhaps more gradually than indoor tanning. If you find a tanning lotion that's good for beach, indoor, outdoor instant tanning, it most likely will have bronzer in it. 
Does tanning lotion really make a difference?
Tanning lotion is very important for getting an even, healthy tan. By blocking out the most harmful UV rays, moisturizing your skin and even adding a little color, tanning lotions promote healthy tans that help you shine, rather than tans that can come at the cost of unhealthy skin down the line. The best tanning lotion will give you good color more quickly than just laying in the sun without it. Using a good indoor outdoor tanning lotion gives you faster results.
When indoor tanning, tanning lotion is extremely important to protect your skin from the very intense rays that indoor tanning beds project onto your skin.
Last Updated on June 10, 2021 by Marie Miguel
DISCLAIMER
(IMPORTANT)
: This information (including all text, images, audio, or other formats on FamilyHype.com) is not intended to be a substitute for informed professional advice, diagnosis, endorsement or treatment. You should not take any action or avoid taking action without consulting a qualified professional. Always seek the advice of your physician or other qualified health provider with any questions about medical conditions. Do not disregard professional medical advice or delay seeking advice or treatment because of something you have read here a FamilyHype.com.