There are many different tanning lotions out there, from bronzer tanning lotions to tanning lotions with different oils and scents, and more. When considering your options, there are a few properties you should keep in mind to choose the best tanning lotion for tattoos. You don't want to use anything that might cause your tattoo color to fade. In this article, we're going to discuss the best tanning lotions for tattoos with fade protection that will help keep your artwork long lasting and looking good.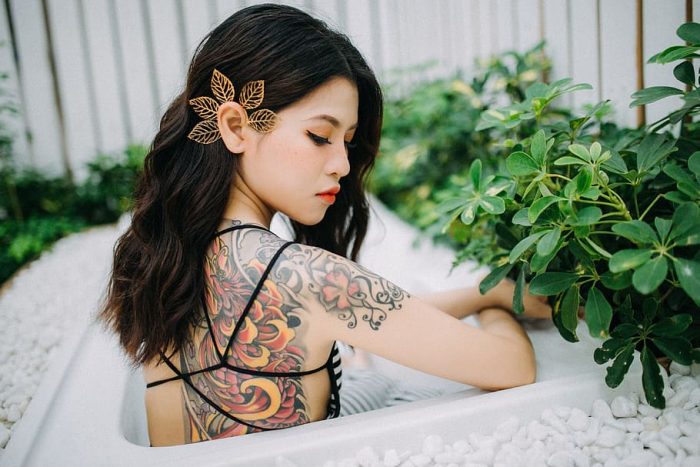 What Things to Look for In a Tanning Lotion
Tanning lotions come in all sorts of varieties. The best tanning lotion for Tattoos will depend on you, personally. Some of the things you might want to look for in your tanning lotion are anti aging ingredients, ingredients that won't agitate sensitive skin, shea butter, coconut oil, tattoo color fade protection, bronzers, and high levels of nutrients that will help to nourish your skin.
Is Your Tattoo New?
If your tattoo is new, then do not apply tanning lotion to it! You should not use any product, whether it's sunscreen to tanning lotion on your brand new tattoo, and tattoo artists would prefer if you just physically covered your tattoo with fabric in the first three months you have your tattoo (at least). During that time, there is still healing going on and it's the most prone to tattoo color fade.
Once your tattoo is more than three months old, you can consider moving on to tanning lotions for protecting your tattoo, but, especially in times of long sun exposure or indoor tanning, it can never hurt to cover up. You can always bronze later if you need to.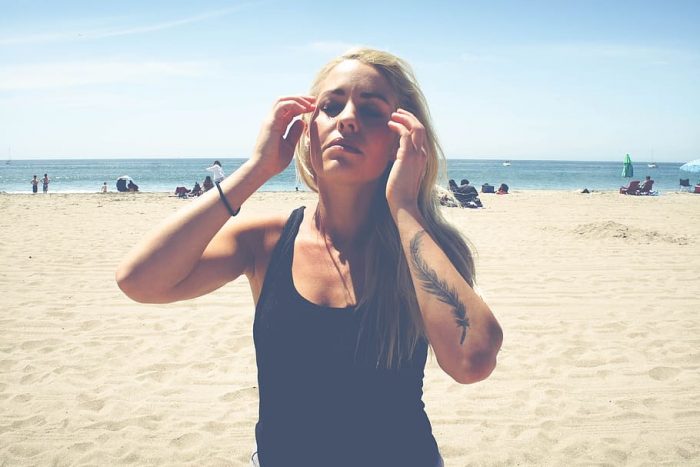 Outdoor Or Indoor Tanning?
As you surely know, tanning lotion is often made for indoor tanning, outdoor tanning or both. Be sure to choose a tanning lotion that's appropriate for how you're going to tan. 
Some of our favorite indoor tanning lotions for use with tattoos are: Ed Hardy Tanista Indoor Tanning Bed Lotion Bronzer with Tattoo Protection and European Gold Dark Star 100X Ultra Indoor Tanning Deep Wave Bronzing Technology. For indoor and outdoor use, both: Devoted Creations #Tanlife Hydrating Tanning Butter.
If you're not convinced the tanning lotion will be enough to protect your tattoos, you can also opt for a tattoo stick, like Australian Gold SPF 50 Tattoo Stick that helps you quickly and accurately apply sunblock to protect your tattoos for tanning inside. 
Bronzer Tanning Lotions
Whether you're tanning inside or outside, you may want a bronzer tanning lotion. If that's your case, you should still opt for tanning lotions that have properties that work well with tattoos, since some bronzer tanning lotions will muddy your tattoo's appearance, while others can make it stand out. Bronzer tanning lotion often helps you look more tan more quickly.
Our favorite bronzer tanning lotions include: Jwoww One and Done, White Bronzer, With Ink Drink Complex and Devoted Creations Camo Queen Bronzing Lotion.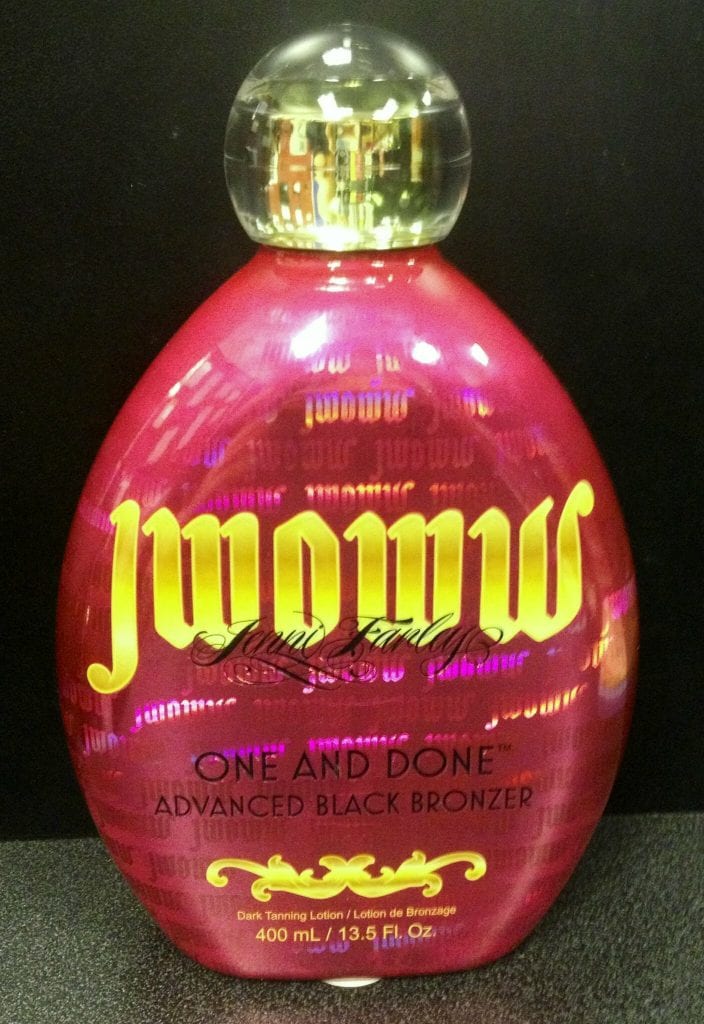 Frequently Asked Questions On The Best Tanning Lotion For Tattoos
Can you use tanning lotion on tattoos?
You can use tanning lotions on tattoos. There are tanning lotions out there specifically made for use on tattoos. For indoor tanning, one of our favorite products is Ed Hardy Tanista Indoor Tanning Bed Lotion Bronzer with Tattoo Protection, and for tanning outside, we love Ed Hardy #Beachtime Dark Indoor Outdoor Coconut Infused Tanning Lotion. If you want something you can use indoor and outdoor, you can check out Devoted Creations #Tanlife Hydrating Tanning Butter.
Ed Hardy has a whole line of great tanning lotions for tattoos. Another good one is Ed Hardy Coconut Kisses Golden Tanning Lotion. It has a tattoo fade protecting formula that makes your tattoo color long lasting, as well as your tan. There are also color intensifiers in the mix without any harsh bronzing agents. You can find Ed Hardy Coconut Kisses Golden Tanning Lotion right on Amazon for a very reasonable price, too. Check for more reviews here too: https://www.soulcanvasink.com/best-tanning-lotions-tattoos/.
How long do I wait to tan after tattoo?
In general, direct sunlight or direct UV rays when indoor tanning are never ideal for a tattoo, no matter how old it is. You should use sunblock and/or tanning lotion to cover it when possible. If you prefer, you may opt for tanning lotions made for tattoos instead, and higher SPF is always preferable.
Additionally, tattoo artists do not recommend using tanning lotion or sunblock directly on your tattoos until the tattoo is at least 3 months old. That is because it takes approximately 3 months for your tattoo to be completely healed, so a product like tanning lotion could interfere with that process. In that time, you should physically cover the tattoo with SPF-rated clothing.
If you decide to do indoor tanning with a new tattoo, ensure that you cover a new tattoo while indoor tanning with a physical barrier. This material should ideally be SPF-rated for the best protection. After that, you may opt for one of many different tanning lotions out there made specifically for tattoos. The best tanning lotions for tattoos will ensure long lasting protection from color fade.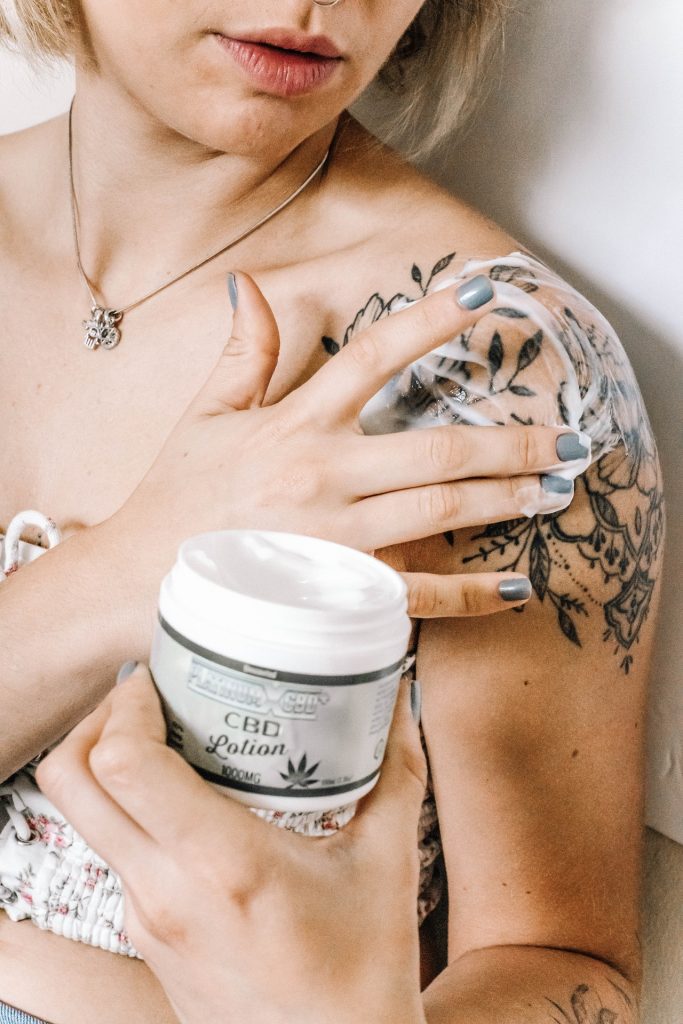 Can I tan with a new tattoo if I cover it?
Yes, you can tan with a new tattoo if the tattoo is completely covered. Ideally, the tattoo should not just be covered with normal cloth, but rather with a material that is made to block out sunlight (at least SPF 30). This is because thin materials still let sunlight through.
You should not use either tanning lotion or sunblock directly on a tattoo while it is healing. Instead, follow your tattoo artists' instructions as to what products to use on it while it heals, and cover your new tattoo with SPF-rated fabric if you decide to go out in direct sunlight, especially for long periods of time.
A tattoo is considered healed after three months, so after three months, you can use normal sunblock and special tanning lotions on your tattoo to protect while you tan, but it is always preferable to use something with higher SPF.
Do tanning beds affect tattoos?
Just like tanning outside, indoor tanning does affect tattoos because both processes involve UV rays, which have an effect on tattoos. Over time, exposure to those rays, either from the sun or from indoor tanning will break down the ink in your skin, causing it to become blurry, faded or even discolored. 
When tanning – either outdoor or indoor tanning – it is a very good idea to cover your tattoo with sunblock, tanning lotion or a physical material to keep it hidden from the sun's rays. Many people that do indoor tanning often prefer a tanning lotion that allows them to pinpoint the area where they want the lotion to cover and appreciate the other properties tanning lotions made for tattoos have that help combat the effects of UV rays. If you're going to lay in a tanning bed right after you get a tattoo, it's super important that you cover your tattoo completely. That intense exposure to the UV light will certainly cause color fade to a fresh tattoo.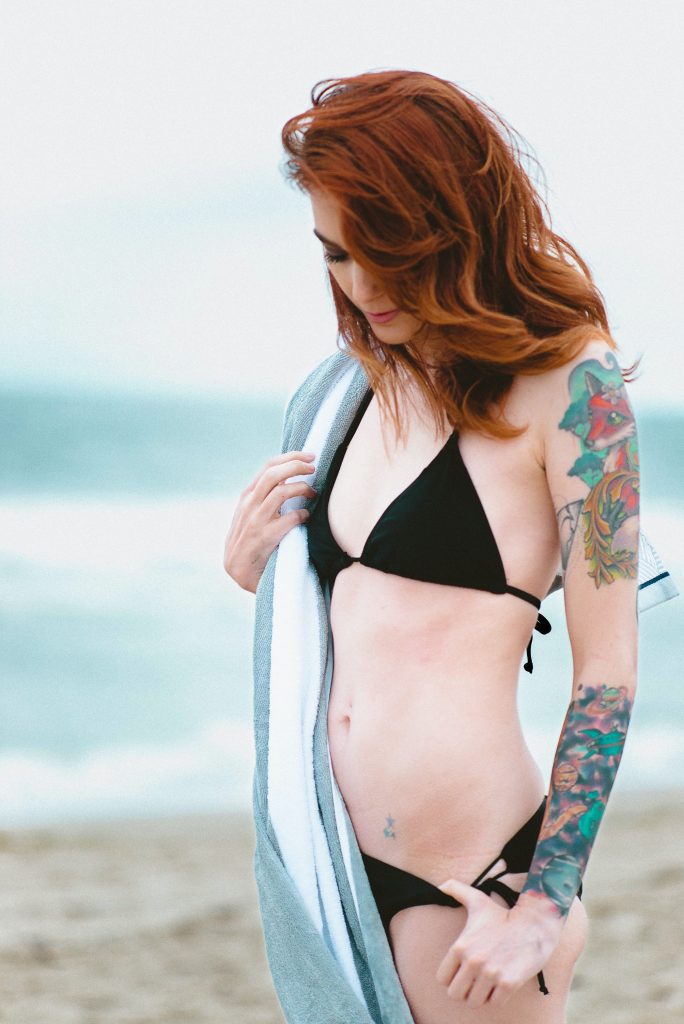 How do you cover a tattoo from the sun?
Any sort of clothing that comes between your tattoo and the sun is a good start toward protecting it. Ideally, you should pick a fabric that is SPF rated 30+ for the best protection. 
You can cover your tattoo with normal clothing (like pant legs, sleeves, etc) is that is feasible for your situation and tattoo placement. If that is not possible, either due to location or the activity you are doing in the direct sun, you can also consider using some sort of sterile bandages (that even come in waterproof options) to cover your tattoo.
If your tattoo is brand new, be aware that you should not put any product or chemical directly on it besides the ones that your tattoo artist suggests, and if you must cover it with a bandage, ensure that the adhesive areas of the bandage do not touch the tattoo as to not interfere with the healing process.
How do I protect my new tattoo when swimming?
If it is possible to cover your tattoo with your swimwear, then that is ideal. If not, consider a waterproof sterile bandage to cover it. This is not ideal, especially for brand-new tattoos because it is not great for the healing process, but it can work for swimming for relatively short periods of time.
If you must swim with a new tattoo, then you should minimize the time that the tattoo is directly underneath of a bandage and when possible keep it underneath of SPF-protected clothing when you are not in the water. Even better, keep your body in the shade when not in the water to best protect the tattoo.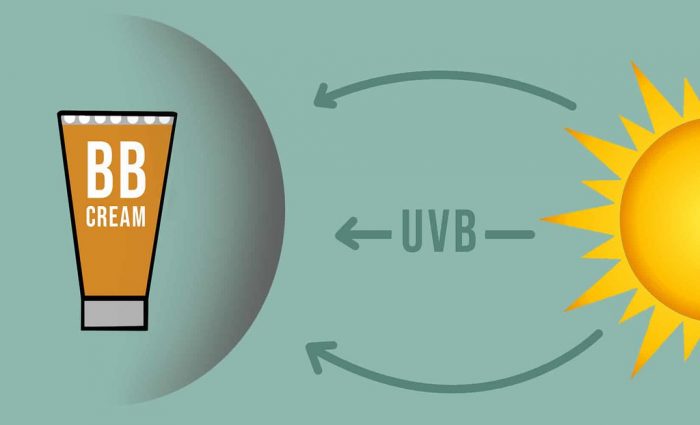 What Are the Best Tanning Lotions for Tattoos?
Devoted Creations Black Obsession Black Bronzer – This best tanning lotion for tattoos comes with a plethera of benefits for your skin. It has anti aging ingredients, ingredients for evening out skin tone, tightening properties, and plenty of color fade protection for your tattoos. Black Obsession by Devoted Creations has a triple black bronzer formula that allows you to get dark almost instantly. Devoted Creations Black Obsession Black Bronzer is meant to be used indoors in a tanning bed. 
Australian Gold JWOWW Natural Black Bronzer with Ink Guard – The JWOWW Natural Black Bronzer by Australian Gold has tons of beneficial and natural ingredients that will work wonders for your skin. The ink guard formula includes shea butter, raspberry, and beeswax that staves off color fade. The shea butter works along with vitamin E to create anti aging effects, as well. Australian Gold is a leader in the industry and this Black Bronzer is just another example of why. Australian Gold JWOWW Natural Black Bronzer with Ink Guard is one of our top picks for best tanning lotions for tattoos.
Supre Tan Supre Snooki Girl Boss Dark Black DD Bronzer – This black bronzer by Supre Snooki has a Tattoo ColorShield Technology that uses aloe and algae to maintain the color of your tattoo. It also includes a healthy dose of shea butter to help moisturize your skin while you tan. You'll get instant color from the Black DD Bronzer (more info here).
Devoted Creations #Tanlife Hydrating Tanning Butter – If you have incredibly sensitive skin, this tanning butter by Devoted Creations is the one for you. It will give your skin the most hydration you can get when you're tanning. It's tanning butter that's based in shea butter and has other ingredients that add to its anti aging abilities. Devoted Creations also created their tanning butter to be hypoallergenic with tattoo and color fade protection, as well. What's more is, this Devoted Creations product won't cost you much. You can get a bottle of this stuff for under $20. Devoted Creations #Tanlife Hydrating Tanning Butter is one of our front runners for best lotions for tattoos. 
Best Tanning Lotion For Tattoos Other Resources
https://reviewpart.com/best-tanning-lotion-for-tattoos-protection/
https://glamorandglow.com/best-tanning-lotion-for-tattoos/
Last Updated on June 10, 2021 by Marie Miguel
DISCLAIMER
(IMPORTANT)
: This information (including all text, images, audio, or other formats on FamilyHype.com) is not intended to be a substitute for informed professional advice, diagnosis, endorsement or treatment. You should not take any action or avoid taking action without consulting a qualified professional. Always seek the advice of your physician or other qualified health provider with any questions about medical conditions. Do not disregard professional medical advice or delay seeking advice or treatment because of something you have read here a FamilyHype.com.