Of course, every bride also wants their mom to look absolutely stunning on their special day. The perfect mother of the bride dress is best bought in bridal shops and boutiques. You can also purchase this online. However, I would still suggest buying it in stores so that you can try it on before your daughter's wedding. It will also save you from having to wait impatiently for it to arrive at your house.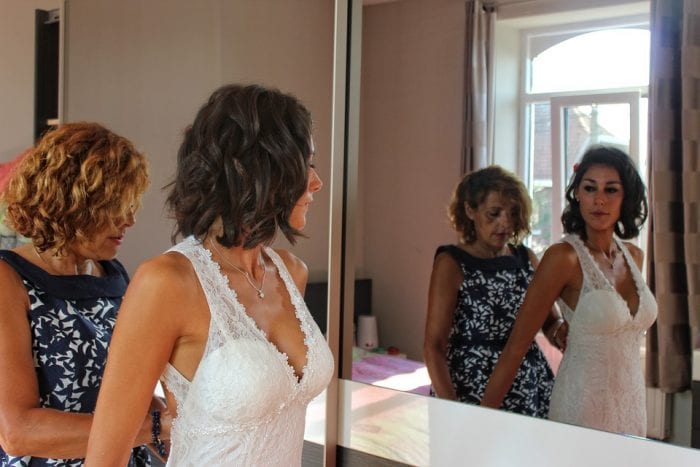 Why Buy Mother Of The Bride Dresses From A Physical Store?
Buying from the store has a lot of advantages. You can stay at the shop and choose which design you like rather than sort from page to page. This way, you get to see how the perfect dress will look on you instead of on a model. You will be able to try different sizes to find one that will fit perfectly. Some good shops to buy mother of the bride dresses are Mira Couture, David's Bridal, Glamour Closet, BHLDN, Adrianna Papell, Winnie Couture, Viero Bridal, and Dantela Bridal Couture. These are stores on the top of the list in a lot of cities and offer dresses that look and feel good to the touch. Check out each store's location to see which ones are near you.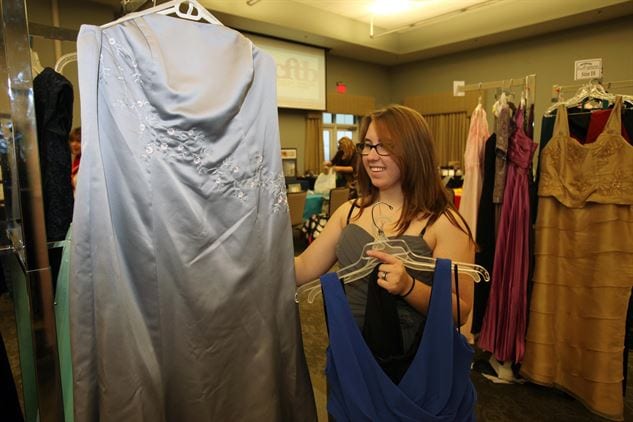 Why Buy Mother Of The Bride Dresses Online?
Buying online has its perks too. You get to shop without leaving the comfort of your home. Isn't it better to spend countless hours as you check your options, but save your toe from hurting? You can search for a dress while cooking dinner. You can also change your preference options to filter your dress selections. Online shops can also give you updates about your purchase through texts and e-mails.
Online shopping can give you more for your buck too. There are discounts and other offers upon request designs for specific dresses and products that you would need. Mira Couture is on the Top 1 out of 10 in yelp.com. This is a European style bridal salon for everyone's pleasure even when you're just in Illinois. In-house dressmakers and designers make Their designs with the most exclusive models. Top 2, Glamour Closet has 4 locations in the States. One is in San Francisco, Los Angeles, Chicago, and New York, making them very accessible in the big cities.
You will find affordable designer wedding gowns for your memorable day without buying a costly dress and being able to use for other expenses instead. They also offer a selection of unique designs, including popular designs in 25-75% off retail prices.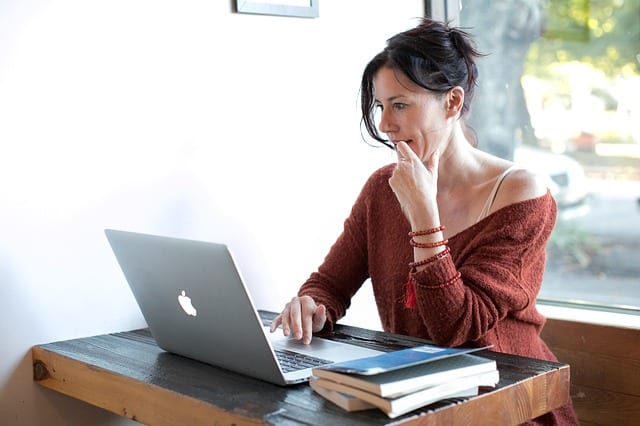 Top 3 Brands In The East Coast
One of the top 3 in the east coast is BHLDN. This shop is an American women's clothing retailer that focuses on wedding dresses, bridesmaids gowns, bridal accessories, and wedding decor. Not only do they provide you with designs for your gowns, but they also have wedding decor to help you celebrate the perfect wedding.
Recently, they opened their Spring 2019 Gown Collection, which allows you to have the first look for the gowns they have in stock for you. They have all styles that would make you have so many designs to choose from to your heart's content. Moreover, not to worry about not getting your specific design; you can call them and book an appointment. Then you can tell them what design you have in mind and contact their stylist.
Brands Ranked Top 4 In Wedding Couture
Top 4 is Winnie Couture, which is a high-end attire bridal fashion. They have a modern mix of elegant and sophisticated styles for wedding dresses. This is owned by wife and husband Winnie and Chris Lee. Such a great business for a married couple, they get to provide designs to the future-to-be wed couples as well. Who to ask the best than those who got to experience the wedding firsthand. Winnie Couture has been featured in magazines such as People, Brides, The Knot, Modern Luxury Glamour, etc.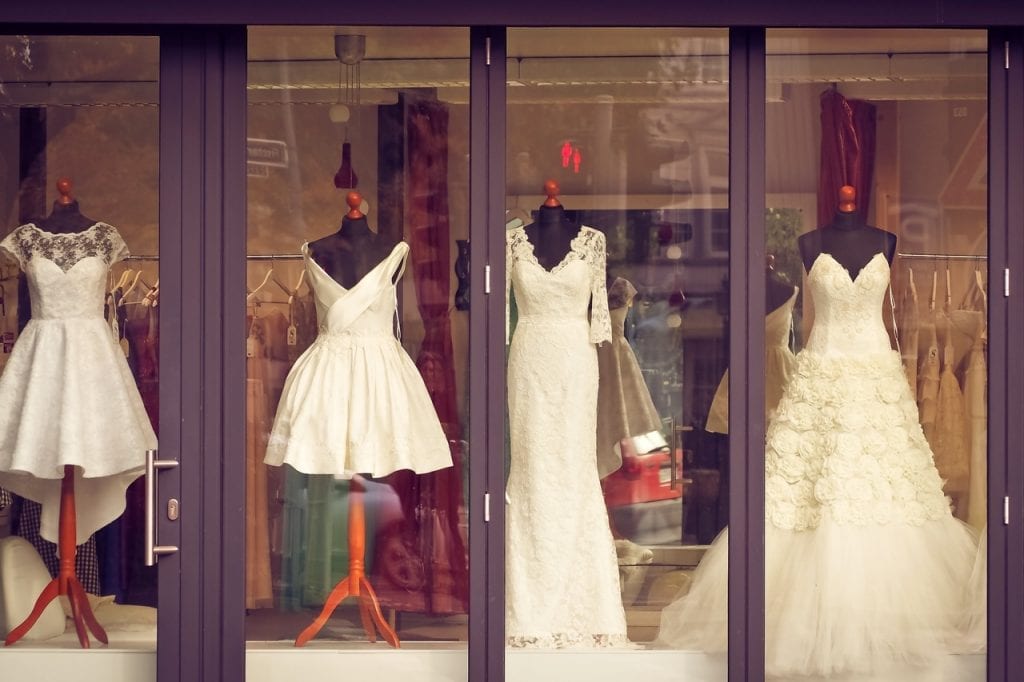 Brands Ranked Top 5 In Wedding Couture
Top 5 is Viero Bridal; they are offering exclusive couture-wedding gowns. They are a newly established and growing bridal brand in the USA. This is a good brand because they are new, and it means they have fresh and unique designs set for their clients. They feature elegance and grace with new styles and individuality. Vira Basaraba, the owner, brings you into her world of chic and classy.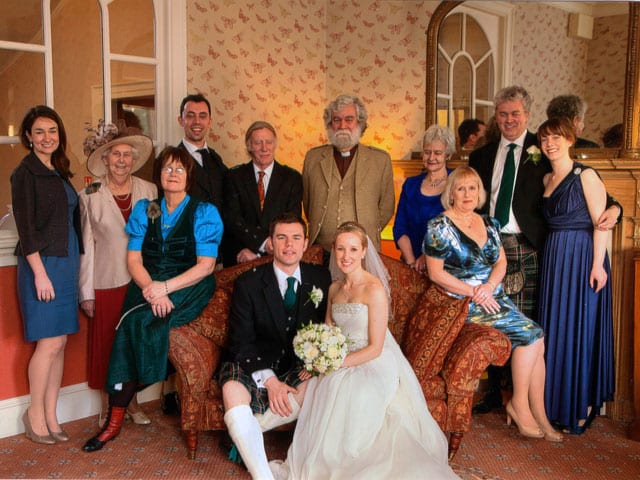 These are the top 5 bridal shops. The best places to buy not only the mother of the bride dress but dresses for the occasion. However, it doesn't matter where you buy your gowns, ladies. It's about you; it's about which design you want to see yourself into. Which wedding gown to show how happy you are for your daughter on this special day?
Frequently Asked Questions
When Is The Best Time To Buy The Bride's Mom's Gown?
It will help if you buy the mother of the bride attire when it is six to eight months before the wedding date. Therefore, you can have enough time not to worry about shipping time and alterations. If you're looking for a sign to buy that dress, this is it.
How Do I Find The Perfect Gown For The Bride's Mom?
To find the perfect mother of the bride attire, you need to get some help from the guest of honor. Consider something comfortable but detailed. Think of the silhouette you want to achieve. Elegant dresses always work, but consider how you want the dress the fit your neck, waist, hips, and legs. When it comes to sleeve length, you can choose between a long sleeve or sleeveless dress. Many moms also choose to wear jackets for a more modest look. You can also pick a dress with tasteful accents incorporated into the fabric, like lace or beading.
What Is Currently In Style For Moms Of The Bride?
Silver is always flattering and stylish color for a mother of the bride attire. Then, complete the look with silver jewelry and silver or black heels or shoes. If you don't like silver, you can also go with gold. Navy blue is also a classic option that flatters many skin tones and looks great in pictures. You can also accessorize with a cute bag or a pair of statement shoes to create the perfect look.
What Is The Difference Between Gowns For The Bride's Mom And Gowns For The Groom's Mom?
What Color Should The Bride's Mom Be Wearing?
Color families for a gown such as white, ivory, and champagne are the ones that the mother of the bride should avoid.
What Color Should The Groom's Mom Be Wearing?
White, off-white, or similar neutral shade is the colors that the mother of the groom should avoid wearing.
What Length Is The Most Appropriate When Shopping For A Gown For The Bride's Mom?
Depending on the timing and formality of the wedding, the attire of the bride's mother should suit daytime celebrations, as well as cocktail or evening events. Tea length dresses are also a good option. For more formal weddings, longer lengths are more common.
Should The Gown Of The Bride's Mom Be The Same Color As The Bridesmaids?
In most wedding technicalities, the mother of the bride and mother of the groom should not wear the same color palette as the bridesmaid dresses. But since every wedding is different, the theme can still vary.
Is The Bride's Mom Allowed To Wear A Patterned Gown, Or Is A Plain One Better?
Yes. The bride's mother's dress can be in multiple colors as long as it fits the overall color scheme.
Is It More Appropriate For The Bride's Mom To Wear A Long Or Short Gown?
In today's generation, virtually anything goes. Fashionable, tasteful and age-appropriate are in as long as it matches the style of the wedding. The important thing is that you feel confident and at ease. For example, consider if you'll be able to walk and sit comfortably during the celebration.
Can The Bride's Mom And The Groom's Mom Wear The Same Color Gown
What Are Moms Of The Bride Wearing In 2023?
Is It Necessary For The Bride's Mom To Wear High Heels?
Is It Okay For The Bride's Mom To Wear A Maxi Dress?
Can The Bride's Mom Wear The Same Gown Twice?
Other Resources
https://www.brides.com/gallery/mother-of-the-bride-dresses-buy-online
https://www.theknot.com/content/mother-of-bride-dresses-available-now
https://wayfaringweddings.com/elegant-mother-of-the-bride-dresses-10-best-places-to-shop-online/
Last Updated on May 10, 2023 by Jeanne Meets
DISCLAIMER
(IMPORTANT)
: This information (including all text, images, audio, or other formats on FamilyHype.com) is not intended to be a substitute for informed professional advice, diagnosis, endorsement or treatment. You should not take any action or avoid taking action without consulting a qualified professional. Always seek the advice of your physician or other qualified health provider with any questions about medical conditions. Do not disregard professional medical advice or delay seeking advice or treatment because of something you have read here a FamilyHype.com.