What can be more exciting than preparing a nursery room? Parents enjoy choosing the furniture, wall, flooring, and other decorations. Somehow, it gives the feeling of hope by creating something refreshing and maybe even magical. It makes new parents anxious to make everything perfect and ready for the arrival of the latest member of the family.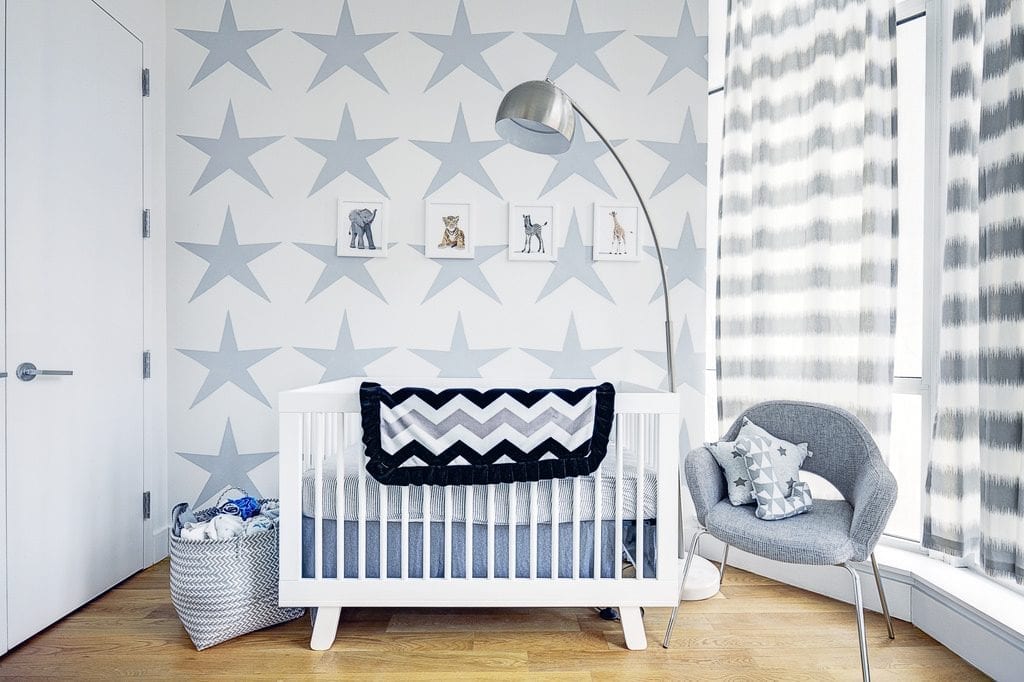 One of the dilemmas of new parents is the choice between a crib and a bassinette. Since they haven't had any experience in using either one, they need to hear from the opinions of other people who had to deal with the same issue. The decision to get a bassinette or crib always depends on their preference since babies could not decide for themselves.
To Help New Parents Decide Whether They Should Go For A Bassinette Or Crib, Here Are A Brief Description Including Their Advantages And Disadvantages:
Bassinette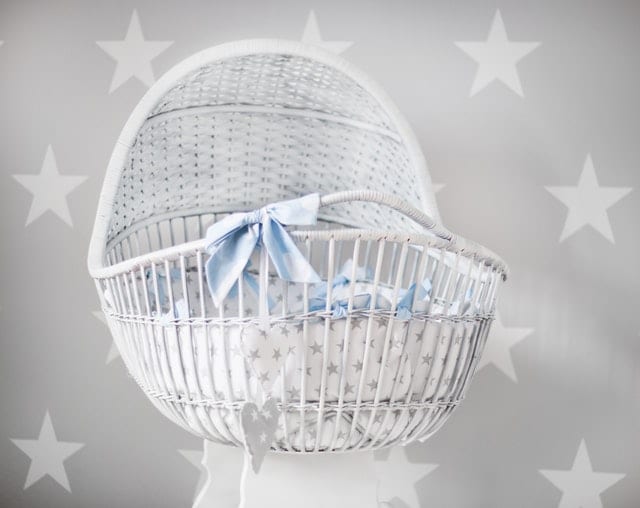 A bassinette is a baby bed made especially for newborns up until four months or until the baby can move around. It is usually small and hooded, which can serve as a bedside sleeper.
Advantages Of A Bassinette: 
A Bassinette Is Portable.
It means co-sleeping is much more likely as a bassinette is portable. It is easy to carry, so you could also bring it during sleepovers and travels.
Given a bassinette doesn't serve you long, the price may be lower than that of a crib.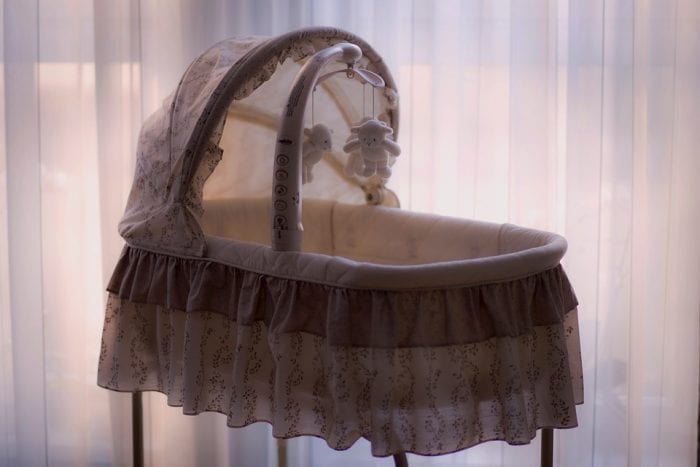 A Bassinette Can Be Stylish.
A bassinette may come with hoods and classy designs so that it could add more style to a nursery.
A Bassinette Is Easy To Use.
A bassinette is small, so it would be easier to lean over and put the baby down.
Disadvantages Of A Bassinette:
A Bassinette Could Only Last Up Until Six Months. 
The use of bassinette could be up to only four to six months or until the baby can move around and could fall outside.
 A bassinette is only for a single baby and could not be later on used as a playpen or a toddler bed.
A Bassinette Has Weight Limit.
You have to make sure that the bassinette is fit for the size and weight of the baby, as it is only advisable for the use of newborns.
Crib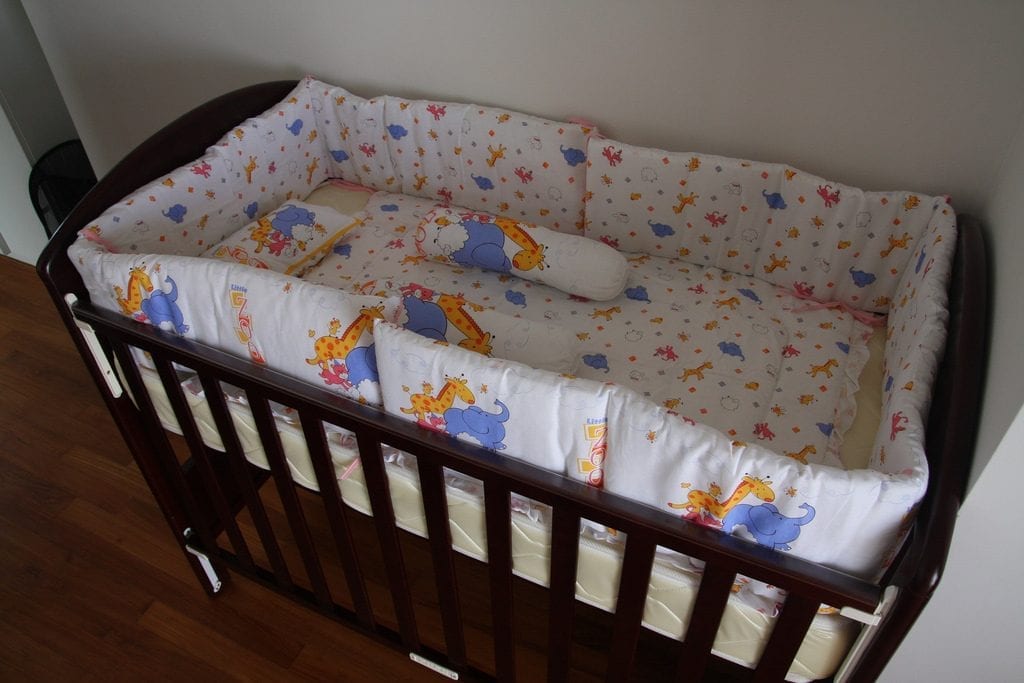 A crib is a baby bed, usually rectangular, secured with bars or lattice, and made of wood. It comes in different styles and sizes to suit the preference of parents. It can be either placed in the nursery or the same room as the parents.
Advantages Of A Crib:
Cribs can last long because the materials used are durable and heavy such as wood. Babies could use it up to toddler years.
A Crib Can Be Transformed Into A Toddler Bed.
Usually, it is by the age of two that a baby couldn't benefit much from a crib, but you wouldn't have to sell or give it away as you could use it to make your baby's toddler bed.
A Crib Can Also Be A Playpen.
Your baby can use it as a playpen until he is big enough to crawl up, so mothers could still do other chores while the baby is in the crib.
A Crib Can Fit Two Babies During Playtime.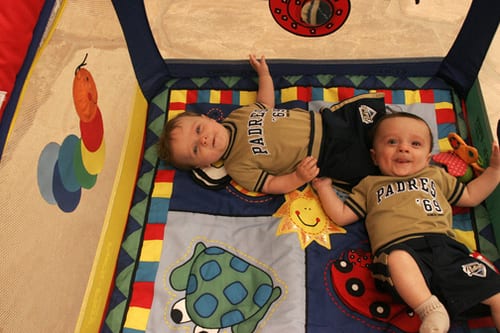 When your nephew visits, he could share the crib with his cousin, and they could play while parents do their tasks. Still, adult supervision is always advisable.
 Disadvantages Of A Crib:
 Given the durability, crib could be expensive.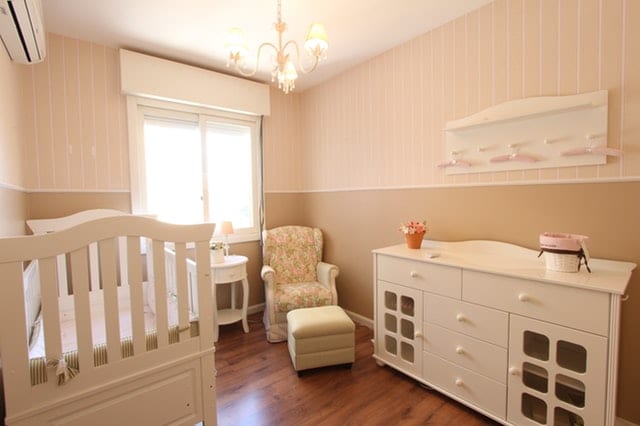 If you have a small space, then it would be inconvenient to purchase a crib.
A crib is not portable, so you could not bring it during vacations or travels.
A Crib Is Tall And Fixed.
Unfortunately, cribs don't have a door or an opening you can use to put down the baby. It could be quite challenging when he had already slept on the bed or in your arms.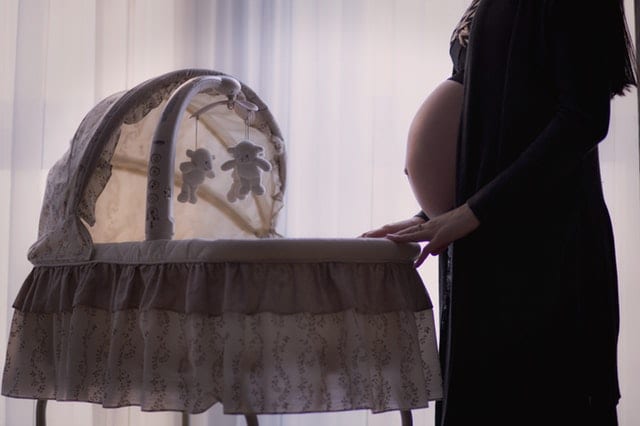 A crib and a bassinette have their pros and cons, and in the end, it's all up to the parents, whether they feel like their baby is going to be more comfortable in a crib than in a bassinette or the other way around. Nevertheless, choosing between the bassinette or crib is essential to a baby's good night's sleep, which is crucial in the baby's brain development. Making the right decision will also result in parents' peace of mind because the only time they can truly rest is when they know their baby is safe and sound.
Frequently Asked Questions (FAQs)
How long does a baby sleep in a bassinet?
A baby can sleep in a bassinet for up to 6 months. If you wait any longer before transitioning them into a crib, they might resist it.
Should my newborn sleep in a bassinet or crib?
A newborn baby sleeps in a bassinet—only infants who are three months old and up go to a crib.
What is the difference between a crib and a bassinet?
A bassinet is smaller than a crib. The former is also easier to pack during trips than the latter.
When should babies move from bassinet to crib?
Babies can transition to using a crib as early as three months old. You don't want to let six months pass without moving them because your child may not want to do it anymore.
How much weight can a bassinet hold?
Since bassinets are only for newborns, their maximum weight limit ranges from 15 to 20 pounds. This is true for any bassinet.
Last Updated on May 28, 2021 by Marie Miguel
DISCLAIMER
(IMPORTANT)
: This information (including all text, images, audio, or other formats on FamilyHype.com) is not intended to be a substitute for informed professional advice, diagnosis, endorsement or treatment. You should not take any action or avoid taking action without consulting a qualified professional. Always seek the advice of your physician or other qualified health provider with any questions about medical conditions. Do not disregard professional medical advice or delay seeking advice or treatment because of something you have read here a FamilyHype.com.