The challenging thing about parenting is that you cannot possibly enroll in a school to try to learn it. Even if you go around asking other parents who have gone ahead of you, things will never be the same. No two parenting stories are alike, and nobody has ever come up with an entirely comprehensive way of teaching you the way to go. Parenting problems are different, as well as the solutions.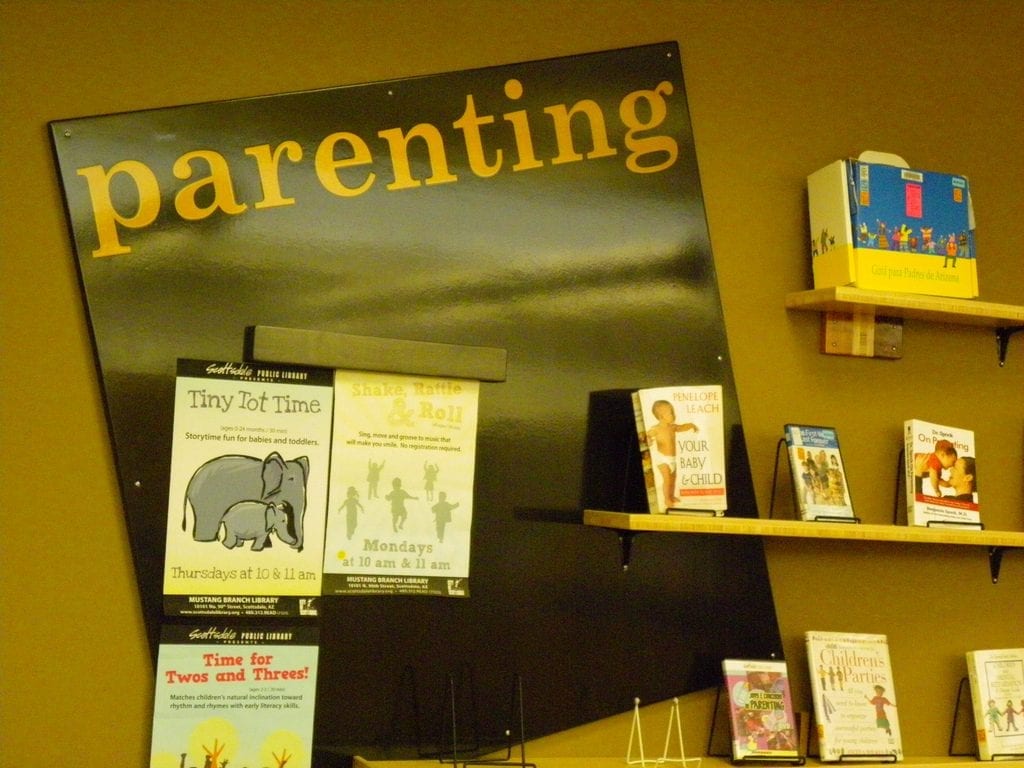 Nevertheless, it would still be nice and helpful to learn from the experiences of other parents, especially if you just had your newborn and are only going through the parenthood stage for the first time. A comprehensive guide of parenting books can help you through this.
Here are ten of the best parenting books for newborns:
What To Expect: The First Year
A lot of thoughts would probably be running around your head a few days before you begin your journey as a parent. This book would help you tone down many expectations with a month-by-month presentation of practical tips and relatable advice. The best parenting books for newborns can level expectations, especially for first-time parents.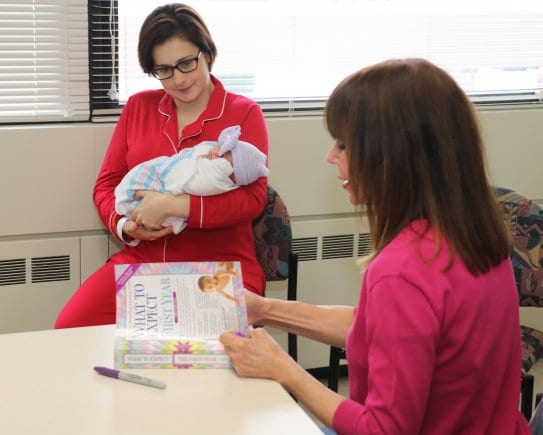 The Baby Book
If you are looking for something that covers a multitude of topics, this one is for you. It includes the basics about caring for your newborn, such as diapering, feeding, changing, and all your baby's essential needs.
Dr. Spock's Baby And Child Care
This one is more classic in the list of best parenting books for newborns and has been going around for more than 65 years already. It would teach you all about the medical part of child-rearing. It includes immunizations, baby nutrition, brain development, environmental health, and the like. It is one of the best parenting books because it covers a lot of topics related to the baby.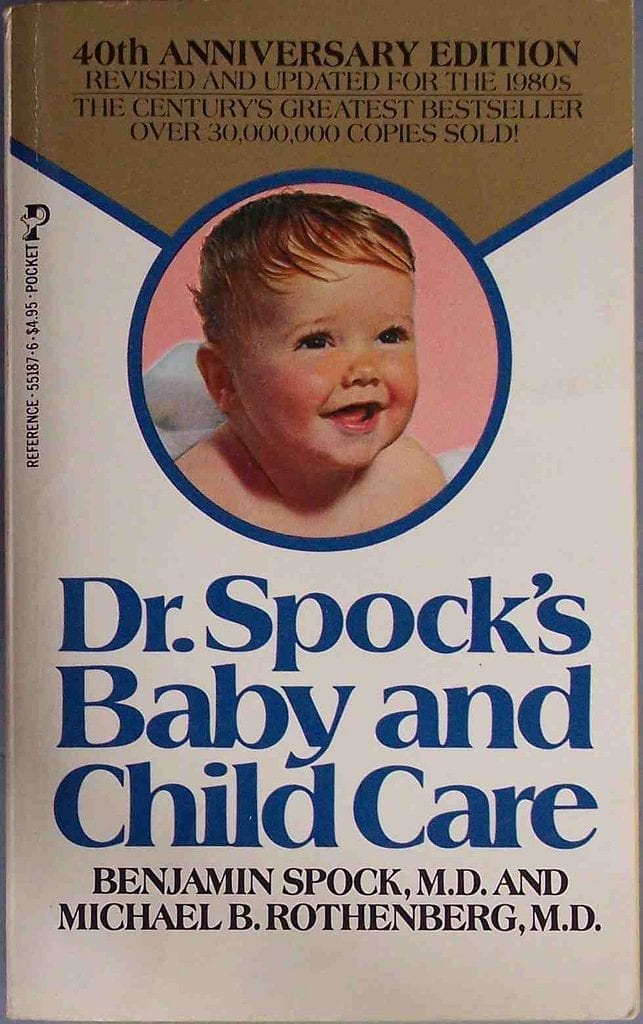 The Wonder Weeks
This one guides you through a series of age-related stages between 0 and 75 weeks wherein your baby starts showing different behaviors. As you understand these milestones, you are more prepared to respond appropriately to your baby's needs.
The Happiest Baby On The Block
Non-stop crying is a nightmare to parents. Being one of the best parenting books for newborns, this one would help you use the 5S method. It includes swaddling your baby and letting them sleep on their side or stomach. Also, it discusses shushing your baby to sleep with a slight swinging and then sucking on a pacifier.
Secrets Of The Baby Whisperer
In one of the best parenting books for newborns, Tracy Hogg can help you communicate with your baby through "whispers." This technique helps you to understand your baby's coo and cry, which would seem difficult to interpret at first. 
The Sleepeasy Solution
Letting your baby have a good sleep at night serves as a big challenge for many first-time parents. In this book, you get to learn the best way to put your baby to sleep using a "sleep planner," complete with guides for particular circumstances such as traveling and others.
Baby Bliss
Similarly, this book brings together research on how to help your baby get a good night's sleep. It suggests creating bedtime rituals that work for you and your baby. It focuses on the fourth trimester when your baby starts to adapt to life outside the womb.
The Attachment Parenting Book
Attachment parenting encourages early bonding between parents and their babies. This book would teach you about close parental supervision and responsiveness to baby's needs. This can be done through bonding moments, breastfeeding, babywearing, and bedding close to them, among others.
Touchpoints
As most of the best parenting books for newborns would give you practical advice on caring for your baby's physical needs, this book goes more in-depth. It teaches you about your baby's emotional development. It explains how babies should be raised free from stresses or fears that could hinder their growth.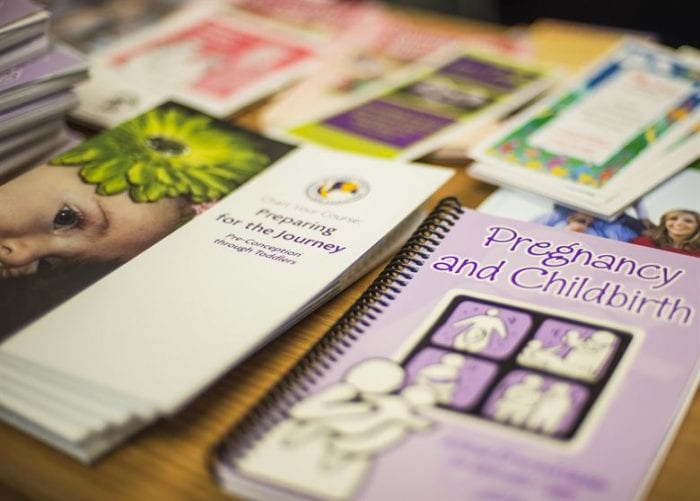 If you are feeling nervous about being a parent, then check the list above for the best parenting books for newborns. The parenting journey sure is a daunting one, especially for first-timers, but it is worth every effort once you see your baby grow up to be a healthy, lively child.
Frequently Asked Questions
DISCLAIMER
(IMPORTANT)
: This information (including all text, images, audio, or other formats on FamilyHype.com) is not intended to be a substitute for informed professional advice, diagnosis, endorsement or treatment. You should not take any action or avoid taking action without consulting a qualified professional. Always seek the advice of your physician or other qualified health provider with any questions about medical conditions. Do not disregard professional medical advice or delay seeking advice or treatment because of something you have read here a FamilyHype.com.
Last Updated on March 12, 2020 by Jean Annerie Hernandez