College students typically don't think about getting a cookbook, but let's be honest, if your child has one, they'll be able to make recipes for themselves. At the same time, at the university or living on their own, and if they need this for their classes, you'll want to get them something that's useful. Having one is a great help to your child. Cookbooks are typically great for any college student, but there are cookbooks for kids as well. And here, we'll talk about the best cookbooks for college students that will give them some great recipes and ideas. It's easy to find one, too. You can get on Amazon, Inc., or other affiliates to buy a book and send them on their way.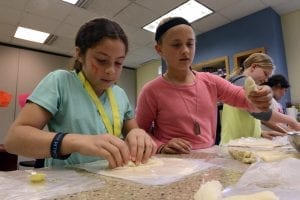 The reality is, though, not every cookbook is going to be ideal for a college kid. There are some special considerations when it comes to recipes every college student can make. First off, college kids are often living in a situation that doesn't provide them with a full kitchen. They will sometimes live in a dorm room that has a shared kitchen space in another part of the building. They may also have a dining hall at their school where they can take part in a college meal plan program. This doesn't mean they'll never cook, just that they probably won't do it very much.
Another thing you have to think about is that most college students are on a tight budget. That's ok. It just means you should look for a college cookbook that has quick and easy recipes that don't require a ton of expensive ingredients. Your best bet is going to be a student cookbook, full of simple recipes that require only basic cooking skills. You'll likely be able to easily find a good Amazon buy that works as the perfect college cookbook.
Now, let's take a look at some specific cookbooks we have found that we consider to be top picks for sending with college kids to school.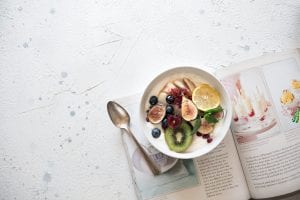 The Ultimate Student Cookbook
Tiffany Goodall wrote this, and it's one of the best cookbooks out there for college students. She is a London-based chef, so it may reference a few British terms you might be a bit confused about. Still, the coolest part about this is that it's a cookbook that's a mixture of fun, inspired by global dishes and something that people in their twenties or college will like. However, what's beneficial about this book is the fact that it's got a ton of photos. There are about 6-12 of them, and the images are super high-quality, so you'll be getting some beautiful pictures to go along with all of this. And that's truly remarkable. This is one of the best cookbooks for college student ever created.
How To Cook Everything Fast
College kids deserve good food, as it's one of their basic rights. But they don't have time to sit around and pore over some recipe for ten hours. They want something fast, and Mark Bittman gets that, which is why this is one of the premier books for anyone who cooks and is a college student. If you're an aspiring chef, the recipes are pretty to the point, and the cool thing about this is that it uses ingredients that you can virtually find anywhere. You don't need to trek to Whole Foods or Trader Joes to get these items, and the cool thing about this is that it's got over 2000 recipes. That's right, you could cook a new recipe from this every day and do so for five years, and you still wouldn't be done with this book. It's the perfect go-to cookbook for college kids, even after they graduate.
The easy recipes in this good for student cookbook require only basic cooking skills. So, when you're sick of eating at the dining hall or you want to do your own cooking, feed your friends, and in a short amount of time, you can do that with this college cookbook.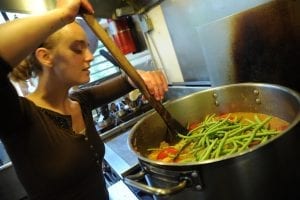 Sam The Cooking Guy: Awesome Recipes And Kitchen Shortcuts
This isn't a cookbook for cooking in college, but if you're a college kid that wants recipes that are easy and super tasty, this is the way to go. It's super simple and easy to follow. Based on the fonts and photos and the instructions, along with a few sly asides, it's quite a clear winner. If you're a guy that likes to use recipes, this is a great one, since he does focus on a lot of meats and other foods. Beginners can do these, and they can be served to virtually anyone. The cool thing about this is that a lot of these foods are versatile and perfect for any occasion. This is ideal if you want a cookbook that's simple but also useful.
You'll find everything in it from healthy recipes, to comfort food recipes, and everything in between. You can make many of these easy recipes without even having a full kitchen, too, which is ideal for college cooking.
I Hate To Cook Book
This is the cookbook for anyone who doesn't like to cook. Peg Bracken gets it, and it's an older cookbook, but if you're someone that wants a whole bunch of easy and homey recipes that are simple and not super hard on the wallet, then this is for you. The recipes are wholesome and taste amazing, and the writer understands the joys (read frustrations) of having super complicated recipes, and these aren't. They're kind of fun, easy to make for yourself and others. And the cool thing about this is, the recipes won't be super expensive either. Many of them typically involve just supplies from your pantry and not much else. It's the go-to cookbook for those who just hate cooking, and it does make a difference if you have a book that kind of understands that you don't want to cook, and gives you some great alternatives. In a way, this is one of the best cookbooks for college student.
This is a good easy meal college cookbook that caters to people who aren't really that into cooking. It makes a good student cookbook for that reason. We're not saying that there aren't any college students who like cooking, just that the majority of them don't want to spend a lot of time cooking meals, or they simply just don't have the time.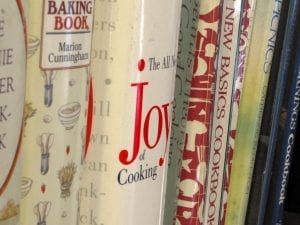 The Student Cookbook: Great Grub for the Hungry and the Broke
This is another cookbook that's perfect for those in college and those that are broke. Why? For the simple reason of hey, they understand that college students are broke and typically don't have a ton of time to cook. Still, these recipes are filling, and perfect for those who don't have space or the time to cook. It has a lot of ethnic foods, photographs, and ideas. The thing about this is it actually can be suitable for college students living on their own and are struggling to make rent.
The one downside to this is that it's not ideal for those living in a dorm, so you can't do much if you just have a microwave and fridge. Many of these recipes do have the downside of not being flavorful enough, but this is good if you're living on your own, and don't want to spend time making food.
This is the first college cookbook on our list that was actually specifically written to be a student cookbook. The recipes are low ingredient college cookbook style. This would be a great gift for someone who is graduating from high school and about to head off to college.
Not Your Mother's Microwave Cookbook
What about if a microwave is your only solace? Well, you can start with a DIY microwave cookbook. You can make a variety of recipes, from scrambled eggs to steamed veggies to even clam chowder, and they're all put in mugs. That means you can get some wholesome and great recipes, all in your microwave, and you can still eat right while living the college dorm life. It's the best cookbook if you don't want to gain the freshman 15, and you don't want to just live on snacks alone.
This isn't meant as a healthy college cookbook, but it does have some healthy recipes in it. You can find the ingredients at any neighborhood grocery store. Though many of us love Trader Joe's, we don't all have the time or the money to go traipsing across town to find one. Not only that, but we all know that Trader Joe's can be a bit more expensive than a Walmart or a Kroger. In any case, as far as college cookbooks go, Not Your Mother's Microwave Cookbook is a good one.
The Healthy College Cookbook
This one was written by Alexandra Nimetz and some colleagues. It's an easy Amazon buy that you can get for your Kindle even. There are recipes to satisfy all types of diets, such as vegan, vegetarian, and meat eaters. You'll find highly nutritious meal and snack ideas that are easy to make and don't take much time to prepare. You won't have to spend a lot on ingredients and you won't always need a lot of dishes to make these meals. If you do a full review of this book, you'll find that most users love it.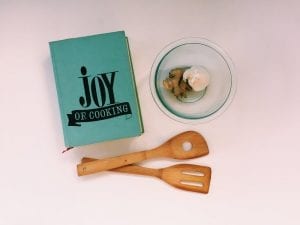 Being in college can be hard, but having the right cookbook allows you to have tasty and wholesome recipes right at your disposal. It's quite lovely and super simple, and you can create recipes that work well. Some recipes ultimately are perfect for you to have, and for you to engage in, as well. A student cookbook can be the ideal gift for the college bound kid in your life. You can simply browse on Amazon, buy a college cookbook with some easy, cheap recipes in it, and have it delivered with ease. What's great about shopping on Amazon is you can read a full review from others who have already bought and used the college cookbook you're considering.
Best Cookbooks For College Students
FAQs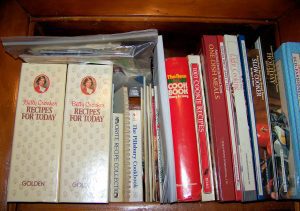 What is the best cookbook for beginners?
There is no specific best cookbook for beginners. But you can consider having Salt, Fat, Acid, Heat by Samin Nosrat to be the best guide in your first attempt at cooking. This is a great book to know the hows and whys of cooking. This is another easy Amazon buy.
What is the best cookbook for healthy eating?
The best cookbook for healthy eating would be The Laura Lea Balanced Cookbook. It features 120+ healthy but easy-to-prepare recipes. It also has a shopping list and easy to follow menu plans which makes home cooking easy and healthy. You can find this on Amazon, buy it, and be cooking up some delicious, healthy food in no time.
What should I cook in college?
If you are already in college and are living away from home, it may be hard for you to think of what foods to eat or cook. If you are allowed to cook inside your dormitory, you can prepare simple recipes like oatmeal or boiled eggs. And if you have longer vacant time, you can also search for healthy recipes online so you won't stick to just ordering foods from fast foods restaurants.
What is the best-selling cookbook of all time?
According to surveys, the best selling cookbook of all time is the Better Homes and Gardens New Cook Book. A lot of beginners have liked this cookbook so far because of its easy to cook recipes.
What are some easy meals for college students?
When you are in college, you may prefer those meals that can easily be prepared, especially when you are living in a dorm. Some of the easy meal recipes would be Curried Chickpeas with Spinach, Pork, and Peanut Dragon Noodles or One Pot Chili Pasta.
Another idea, for those who love Trader Joe's, is to go buy some meal kits from them. Meal kits are great because they come with everything you need to easily make a delicious, home cooked meal without having to find all of the separate ingredients.
Can you cook in dorms?
Usually, most dorms don't allow any hot plate or open flames inside. Maybe some do, but make sure to talk it out first with the owner or supervisor. They typically don't allow cooking inside the dormitory for the safety of the dormers.
What cookbooks Should everyone own?
The most recommended cookbook that everyone should own would be the Feeding the Whole Family. It is because it has all the basic recipes made for the entire members of your household. You can look for recipes for children, teens, and parents. This is an easy Amazon buy if you like to shop there. You can also find a full review of this on Goodreads.
How can you improve your cooking skills?
One essential tip for beginners would be to use a wide blade chef's knife for better grip and control. Others say to trust your instinct when it comes to adding taste or flavor to your recipe. There are lots of helpful tips that you can find online to help you improve your cooking skills.
How do I make basic meals for beginners?
You can search on the web to look for basic meals to cook as a beginner. You can try cooking the 15-minute Lemony Broccolini Pasta as a beginner. You can just cook the pasta and sauté all the other ingredients and then just add them all together with salt and pepper to taste.
How can we cook healthy food?
Healthy foods are all we need right now, especially in this world nowadays, full of sickness and viruses. We can start by using homemade and organic ingredients to use in our home-cooked meals. You should also wash your hands and the ingredients properly to ensure cleanliness in preparing your food.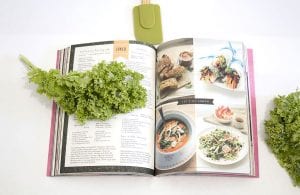 If you're looking for more healthy meals to make at home since we're going out to eat less these days, then just go to Amazon, buy a couple of healthy cooking cookbooks, and start fine tuning your kitchen skills. One thing you can do to help you with finding a good cookbook for at home is to check out a full review of what you're considering on Goodreads. Then you'll know exactly what you can expect.
Why are cookbooks useful?
Are old cookbooks better?
How do I choose a cookbook?
Do people buy cookbooks anymore?
When should I get rid of my cookbooks?
Best Cookbooks For College Student Other Resources
TheSpruceEats: https://www.thespruceeats.com/cookbooks-for-college-kids-3570341
Last Updated on April 13, 2023 by Patrick Magtaan
DISCLAIMER
(IMPORTANT)
: This information (including all text, images, audio, or other formats on FamilyHype.com) is not intended to be a substitute for informed professional advice, diagnosis, endorsement or treatment. You should not take any action or avoid taking action without consulting a qualified professional. Always seek the advice of your physician or other qualified health provider with any questions about medical conditions. Do not disregard professional medical advice or delay seeking advice or treatment because of something you have read here a FamilyHype.com.