Choosing The Right Car Seat For Your 3-year-old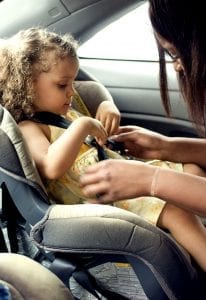 When it comes to your child's safety, regular car seats aren't enough. You're going to want to ensure that they have the best car seats for a 3-year-old in case of a car accident. You should pick car seats that are rigorously crash-tested and adheres to federal safety standards. Most seats with energy-absorbing foam are good choices to accommodate kids and ensure child safe in the seat.
But how do you pick one out for your 3-year-old?  is hard. We've come up with six must-have features that you need to look for in a baby car seat for a 3-year-old.
Six must-have features that you need to look for in a baby car seat for a 3-year-old.
Rear-Facing
The safest car seat for a 3-year-old is a rear-facing one. These seats connect to the back seat of the front seats. It means that your child will be facing towards the back seat instead of in front like regular seats. The explanation behind this is that during car crashes, people lurch forward. The impact will throw your child's head forward, which can lead to a neck injury. When rear-facing, they instead lean back into the seat. Rear facing car seat thus provide better support for their head and neck, as well as side impact protection when a crash happens.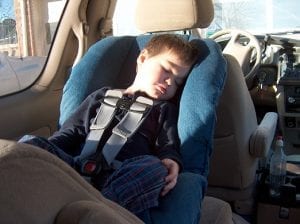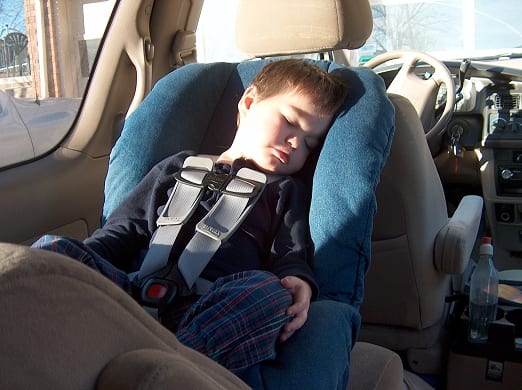 Experts don't just recommend this for month-old babies. The AAP recommends you stick with the rear-facing infant car seats as long as you can. It means that a rear-facing position seat can also be the best infant seat for four-year-olds, as long as the seat can handle their weight. The seat manufacturer should be able to tell you the maximum weight and height that the seat can sustain. Many car seats sold today can accommodate children past the age of 2. Aside from that, make sure to get an FAA approved car seat if you wish to use your infant seat for airlines.
5-Point Car Safety Harness Booster
One of the reasons why your baby can't just sit in a regular car seat is that they won't be able to wear a regular seat belt properly. First, they're too small for it. Likely, the belt will only cross over your child's body, head or throat. Second, kids can move around too much and slip right out of the seat belt. You may check the car seat's manual for the seat belt guide. It is one of the things to look out for when picking the right car seat correctly.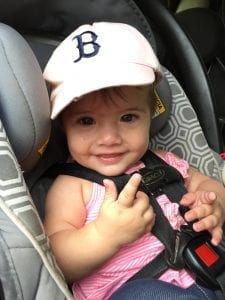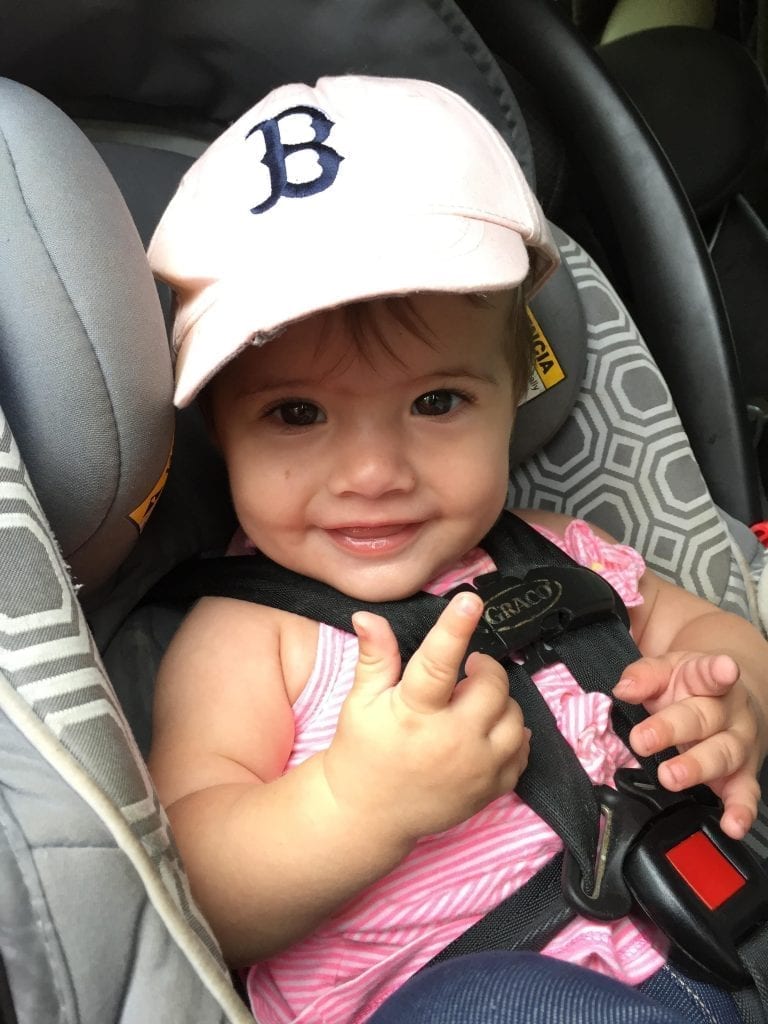 Thankfully, an infant car seat for 3 year old and younger will have a harness that solves these issues. A 5-point safety harness, in particular, is the safest option you can get for your baby. Two straps attach to the seat near each of the shoulders, two near the hips, and one between the legs. These harness straps help make sure that your baby doesn't move around too much and stay right in their seat, ensuring car seat safety.
You won't have trouble looking for seats with this feature. Most infant car seats, including those for a 15-month-old baby, will have a five-point harness mode already.
Lateral Headrests
A lateral or adjustable headrest is another essential feature you'll want for an infant car seat for 7-month-old babies. These are cushioned pads that extend around the sides of the head area, providing additional safety features. It is safe to add a seat pad to your infant car seat since it can give support and side impact protection.
These serve as extra cushioning for your child's delicate head. After all, you don't want the seat hitting those sensitive fontanelles. This feature will also keep your child's head in place when you're driving, ensuring car seat safety. It will help them avoid shaken baby syndrome.
Adjustable Recline Position
Most of us love to recline in our seats and enjoy cruising in the car. However, the adjustable seat recline feature in an infant car seat for a six-month-old baby isn't just for enjoyment.
Infants at this age do not have much control over their heads and neck yet. They won't be able to hold them upright like older kids. They'll likely have their head bobbing forward if your seat is at an angle of fewer than 150 degrees. An adjustable recline feature in an infant car seat will help support your baby's head as they lean back. It's also beneficial as your child grows older. You can gradually adjust the seat until your child can sit upright comfortably.
Multi-Use Features
Travel car seats aren't at an affordable price. That's why you'll want to make the most out of your money and find the best infant seat for 3-year-olds that serves multiple needs. The right car seat is both high-quality and affordable at the same time. Buy one that has a built-in cup holder so there will be something to hold your child's favorite drink during travel; it's best to have two cup holders. Most convertible car seats have two removable cup holders in them already. There are also removable pillows with two layers that can keep your kid comfortable. If you're looking for the best booster seat, you can opt to buy the Safety 1st Grow and Go All-in-One Convertible car seat. But if money isn't a problem, you can buy a new car seat or multiple car seats depending on your child's needs.
A lightweight convertible infant seat for ten-month-old babies can double as a rocker. You can also use this as a carrycot so you can quickly and safely take your baby out to the park. There are even toddler car seats that you can connect to a pushchair. Some companies have also come up with those that can function as a booster seat for kids age 2, providing convenience and safety features.
Vehicle Compatibility
All your hard work in looking for the best booster seat for 3-year-olds and younger will be in vain if it isn't compatible with your car's seat belt. That's why before you go falling in love and purchasing that car seat, check if it fits smaller cars and if it can be correctly installed with your vehicle's seat belt.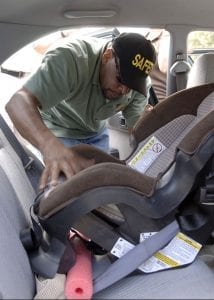 You can attach toddler car seats in two different ways: via the regular car seat belt or through International Standards Organization Fix (ISOFIX) fittings. ISOFIX provides a more comfortable, faster, and safer way of installing the car seat. However, traditional or older vehicles will not be ISOFIX-compatible.
For some toddler car seats for 3-year-olds, they have retractable ISOFIX connectors. It means that you can install your car seat safely in both ISOFIX and non-ISOFIX compact cars, ensuring easy installation.
Summary On Features Of The Best Car Seats For A 3 Year Old
With so many top-rated car seats for kids on the market, it's no easy task to pick one out. However, the best booster seats are easier to pick when you remember the six must-have features of an infant seat for children age 3. It's essential for you to find something that is rear-facing, has a 5-point car safety harness mode, an adjustable headrest, adjustable recline positions with ten different positions, multiple uses for an extended period, and is compatible with your vehicle's seat belt and shoulder straps–most of the best car seats out there include those features.
Children's hospitals often provide guidance and support when it comes to child passenger safety. Consulting with a child passenger safety technician can also help you ensure that you have the perfect car seat for your child's needs.
Keep these infant car seat safety tips in mind, and you will ensure to make the most out of your money and provide the best protection for your child. It's also important to familiarize yourself with the owner's manual of your chosen car seat to ensure proper installation and usage. Additionally, when purchasing a car seat, prioritize safety testing and look for machine-washable fabrics for easy maintenance.
FAQs On Car Seat For 3 Year Old
What toddler car seat should a 3-year-old be in?
You can change toddler car seats once your baby has exceeded the desired maximum height or weight limit that the car seat's manufacturer has set on the car seat you've chosen. The weight and height limits indicate whether your baby should remain extended rear-facing or transition to a forward-facing seat. Usually, infants stay extended rear-facing until they reach the age of 4, sometimes they stop extended rear-facing because the infant already reached the weight limit. But it still depends on the kind of travel car seat also because there are types that grow along with your baby for about two or three years long. Buying convertible seats can save you time in switching from one car seat to another since convertible seats can be adjusted. Keep in mind that no matter what kind of convertible car seat, the safest place to put them in is in the back seat.
How long do kids need a car seat?
What kind of car seat do I need for a 3-year-old?
Children aged 3 years old should use a forward-facing car seat. Once they get a little older and taller, they can switch to a booster seat. Convertible seats are recommended to be bought so you won't have any problem transitioning to another type of car seat. Additionally, a comfortable car seat can make long drives more enjoyable for your child, ensuring that they don't get restless or fall asleep during the journey.
What are the different car seat stages?
There are four car seat stages for your infant, including the option of a used car seat. Each stage must be used at the appropriate age, weight limit, and height limit. The four stages include (1) rear-facing, (2) forward-facing position, (3) belt-positioning booster seat, and (4) the vehicle seat belt. Experts said that infants must remain extended rear-facing until they are 4 years old. From a rear-facing mode, one can transition to a forward-facing mode when the limits are met. You can opt to buy convertible car seats, including used car seats, if you wish to have a car seat that can do all these.
What is the difference between 3 points and a 5-point harness?
Both of them, the child restraint system and the forward-facing harness, have the purpose to hold your child secure, protected, and in place. Both of them include a shoulder belt and a lap belt. A typical 3-point forward-facing harness has straps over the shoulders and between the legs. Meanwhile, a 5-point forward-facing harness, just like the 3-point forward-facing harness, has an additional two attachment points at the shoulders and hips of your child. The child restraint system is designed to provide optimal safety and protection for your child during travel.
Is a harness safer than a seat belt?
There is no evidence that states which one is safer than the other car seats. However, both harnesses and seat belts do their job in giving protection and security to unwanted ejection during a crash. Harnesses, including the no rethread harness, are utilized by infants on their rear-facing, forward-facing, and booster seats. Meanwhile, mature and older kids who don't use toddler car seats anymore use seat belts. Forward-facing seats are usually secured by a 5-point forward-facing harness, including the no rethread harness. A forward-facing harness, including the no rethread harness, helps by keeping your child in place. The forward-facing harness also distributes the forces of a crash on a larger area which lessens the impact. This is the reason why experts recommend babies utilize a forward-facing harness mode, including the no rethread harness, when traveling. Babies can remain in forward-facing harness mode, including the no rethread harness, until they are fit enough to transition to booster seats.
When should I switch to a booster seat?
Can a 3 year old use a Group 2 car seat?
When should I switch to backless booster?
Does car seat go behind driver or passenger?
Where is the safest place to put a booster seat in a car?
Right Car Seat For A 3 Year Old Other Resources
https://www.parents.com/baby/gear/car-seats/which-car-seat-is-right-for-child/
https://travelcarseatmom.com/best-travel-car-seat-for-3-year-old/
https://www.800bucklup.org/car-seat-travel/3-year-old/
https://carseatsmom.com/car-seat-for-3-year-old/
Last Updated on April 13, 2023 by Bry Roquero
DISCLAIMER
(IMPORTANT)
: This information (including all text, images, audio, or other formats on FamilyHype.com) is not intended to be a substitute for informed professional advice, diagnosis, endorsement or treatment. You should not take any action or avoid taking action without consulting a qualified professional. Always seek the advice of your physician or other qualified health provider with any questions about medical conditions. Do not disregard professional medical advice or delay seeking advice or treatment because of something you have read here a FamilyHype.com.