With so many brands, how can you tell if your all-in-one convertible seat is "the one"? Here, we scrutinize some of the key features, and we even sort through online reviews, leading consumer magazines, and from other moms.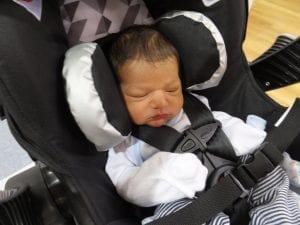 We also made a list of the best-selling convertible car seats from  Amazon, and we included a short product description for each. Going through the list will help you get an idea of what other brands offer so you can sort out your options. In the article, you will also find relevant information and FAQs about Evenflo's Symphony.
Basic Specifications
Before we get down to the unique features, let's look at its general specifications. It is in it for the long haul. It's a convertible seat, meaning you can use it facing the rear or forward facing harness and as a booster. Keep your kids in these until they can use regular seatbelts.
Evenflo DLX Symphony Elite All-In-One Car Seat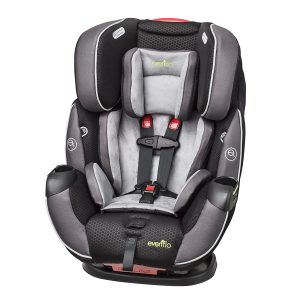 Evenflo's Symphony is a multifunctional car seat designed to make your little one safe and comfortable while traveling.
This child restraint car seat can even be converted to rear-facing, forward, and booster seating and it comes with an exclusive latch technology to allow easy installation.
Evenflo's Symphony features cup holders and other safety features that protect from the tops of child's ears to the bottom of their toes.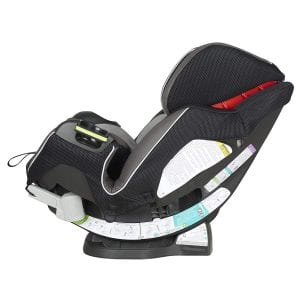 Evenflo DLX Symphony Sport All-In-One Car Seat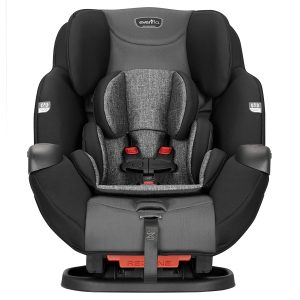 The car seat is highly recommended for children from 5-110 lbs. The 5 pounds is the minimum rear-facing weight, and the 110 is the maximum booster weight. It can be converted into three modes: rear-facing, forward-facing, and booster. It also has an adjustable headrest to accommodate your child as they grow.
This Evenflo's Symphony child restraint car seat has a dual cup holder for your child's milk bottle and snacks.
The features of Evenflo's Symphony on this car seat include a child restraint headrest, sturdy permitted plastic and metal parts, and comfortable soft cloth padding that can be wiped clean with mild soap and water.
EveryStage DLX All-In-One Car Seat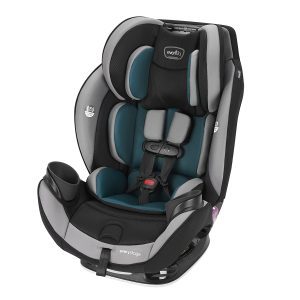 The EveryStage DLX has superb comfort features that you may not find on other car seats including seat pad separately that can be machine wash or air dry.
This child restraint car seat has a custom cradled fit reclining feature that helps minimize head slump and keep the airway open.
It is also easy to install and can be converted in 3 ways, including rear-facing.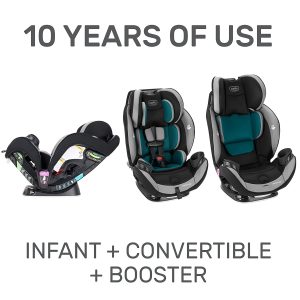 EveryFit 4-in-1 Convertible Car Seat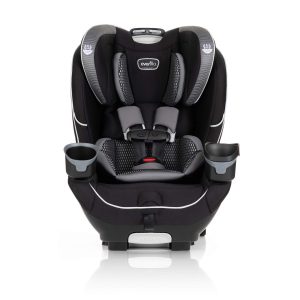 source: evonflo.com
The EveryFit is made in the US and promises 10 years of use. It can be converted into 4 modes and is best for infants from 4 lbs while in the rear-facing weight to 120 lbs.
It features advanced side impact protection that is known to help reduce crash forces by up to 30%. And don't forget the padding that protects the tops of the child's heads to their bodies.
This children's gear design also has cup holders and easy cleanup because all you do is clean it with mild soap and water.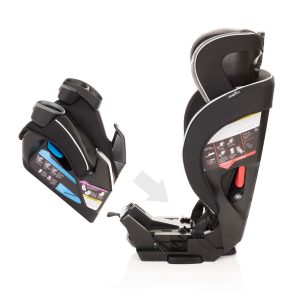 The car seat can carry up to 40 pounds when rear-facing. Experts recommend that you keep your kids in this position for as long as the chair can hold them. The Evenflo car seats can thus keep your kids safe well past their toddler years. Meanwhile, when forward-facing, the chair accommodates children of a weight of up to 65 pounds. As a booster seat, the Evenflo's Symphony can carry kids up to 110 pounds. How's that for strength?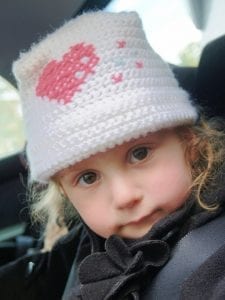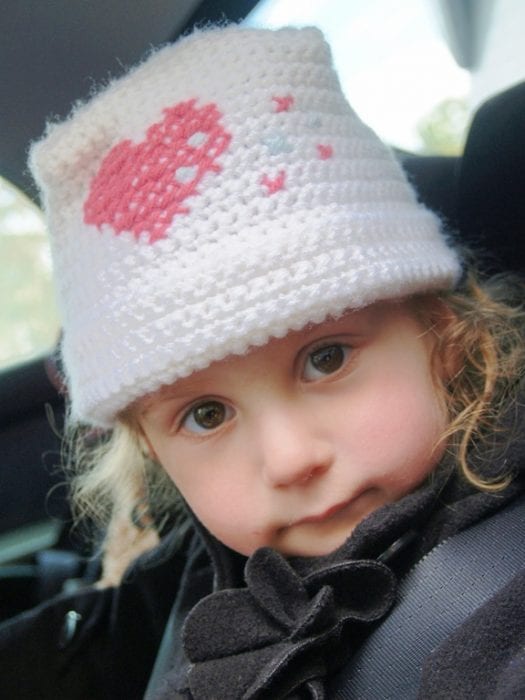 e3 Side Impact™ Protection
When it comes to impact protection, Evenflo's Symphony All in One Car Seat doesn't disappoint. Not only will your kids be safe from impact from the front, but they'll be safe in case of any side impacts too. The car seat features e3 Side Impact™ Protection. The smart design has a fuller zone of protection and to have more energy absorption while in rear-facing mode. Given that most fatal car accidents have a side impact component, you're going to be glad your baby seat has this side impact protection feature to protect from the top of the child's head to the rest of their body.
The brand aims above Federal Crash Test standard. Structural integrity tested DLX convertible car seat at impact and energy levels twice those standards. Because of this, the e3 Side Impact technology can reduce impact by up to 50 percent.
Infinite Slide™ Adjustable Harness
Between all the work you put into raising children, we don't always have a lot of time to spend on adjusting harness straps. Thankfully, the Symphony DLX all-in-one car seat has a solution. A slide harness for an accurate fit every time.
One of its features is the five-point Infinite Slide adjustable harness. All you have to do is adjust the tightness to secure your child and then witness the crotch buckle easily slide. After that, the harness of the car seat slides if it's too high or too low for an accurate fit every time.
SureLATCH Technology/Quick Connector LATCH
When it comes to this, you have two variations. You have the first standard release, which people also refer to as the Symphony LX. The deluxe version goes by two names: the DLX and Elite. The name depends on which area or state you find the car seat.
Both the first release and the deluxe versions have the same general specifications. They also both have a five-point adjustable harness and advanced e3 side impact protection.
The critical difference is in the connectors. The first makes use of the Quick Connector LATCH system, which allows you to quickly but safely connect the Symphony LX to your car seat. It's so simple that you can do this with one hand.
Meanwhile, the DLX All-in-One series car seat uses SureLATCH technology. It makes installation quicker. The brand claims that you can connect the car seat to your car in 60 seconds or less. It also has a latch and a sliding harness that tightens automatically when the car seat and child are secured properly.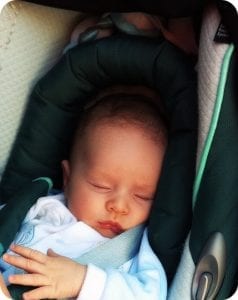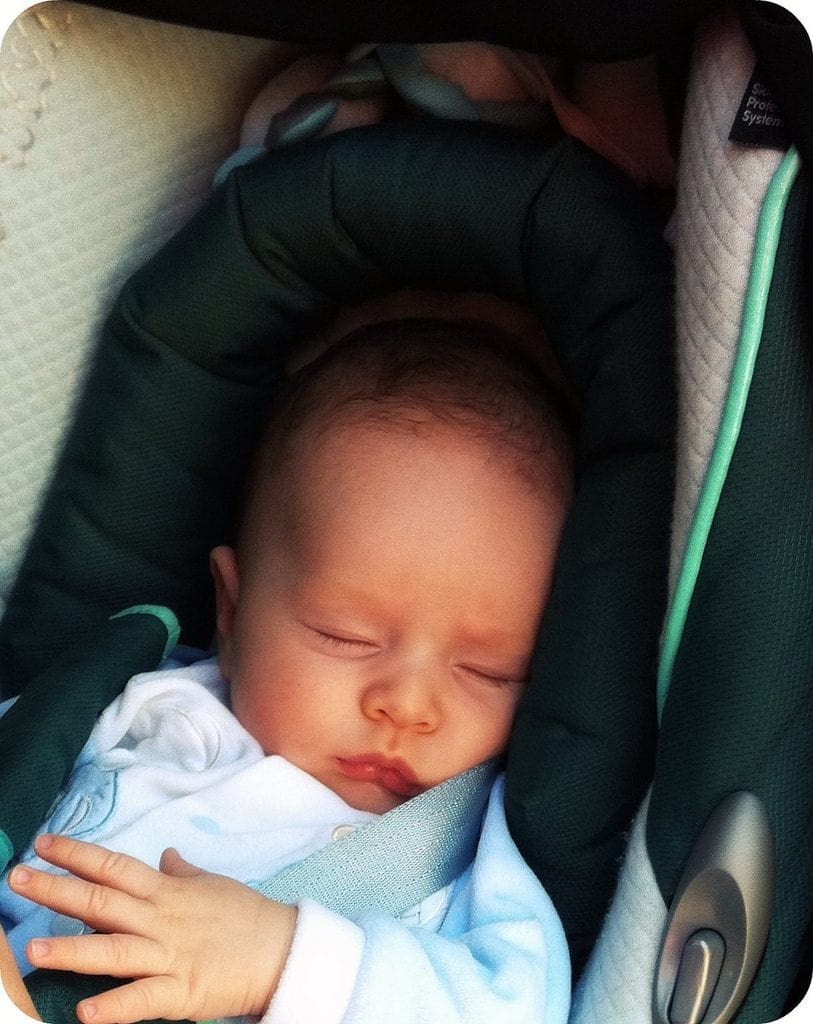 Other Convenient Features
Symphony convertible car seats offer not only safety but also convenience. The car seat comes with a removable head and a washable (low heat, cold water) seat pad for easy cleaning. That means messes and accidents will be much easier to clean. Additionally, there's also a cup holder that expands to hold drinks of all sizes.
Comfort is also something you can find with the Symphony DLX all in one car seat. Its pads are thick enough for your children to stay comfortable on long car rides. It also has a multi-recline feature so your kids can sit upright or lean back to sleep.
Summary
Using the Evenflo Symphony DLX as their chosen model, they set out to create an innovation in child safety. This lightweight car seat harnesses the power of intelligent design, integrating a 3 point harness strap system for optimal support and security. It's complete with a freeflow fabric that allows breathability and comfort for the child.
The harness, designed to be a rethread harness, accommodates data points such as adjusting to the top of child's head ensuring it is at its lowest positions while providing maximum protection. The intricacy of this design addition holds value for parents worrying about their newborns and toddlers' safety.
Additional features that may help like built in cup holders help parents keep things organized during travel. Notably, 3 distinct modes make it adaptable and extended use from birth up to 110 lbs or approximately 28-50 inches tall; ensuring full coverage from infancy through childhood years.
Furthermore, highlighting numbers like 25 mm space between straps onto buckles gives assurance that they've thought about every detail in creating this product – micro-level scrutiny yielding macro-level security. The adjustable headrest adjusts in eighths ranging from heights between 44-57 inches aiming at optimizing comfort based on individual children's sizes. More profound than you anticipate!
The numbers from the car seat form integral components of their product "40 110 lbs", "28 50", and "44 57". Variation within the product exists in what seems uniform – even sequential numbers symbolize factual differences requiring individual recognition and response adaptation. A paradigm witnesses 3 modes; each one reflects a distinct plane of action necessitated by changing variables.
Eventually, it all boils down to understanding your figurative 'head is at least' preference whilst being prepared for eventualities beyond expectations— creating room for adaptability while operating at peak performance capacities.
This business model has a single focus – prioritizing kids' safety by utilizing technical knowledge paired with parent-friendly practicality – features parents can relate to effortlessly implementing into their daily schedule proves fruitful in generating trust amongst them.
Under trade regulations (aircraft), our models comply with regulatory standards; scoring an A-plus on all fronts makes these suitable for air travel too!
Hence, by keeping the press with the challenges of keeping children safe while not compromising ease of use. Trust Symphony DLX is offering a peace through pioneering parenting products!
The car seat lives up to its expectations of being the only car seat you'd ever need. It'll be there for you when your kids are a few months old up until they've reached their schooling years.
It meets all applicable federal safety standards and goes beyond its side-impact protection system and adjustable harness. There are also two variations, as well as multiple colorways. When it comes to car seats for your kids, the Symphony DLX all-in-one convertible car seat is a tough contender you'll want to keep on your list.
Frequently Asked Questions
What Is A Convertible Car Seat?
Convertible car seats are made, especially for your child to sit securely in your vehicle while traveling. They create car seats made for newborns up to 10 years of age. As the child grows bigger, you can have the option to adjust the straps of the car seats so they will still fit on your baby.
What Is The Difference Between LX and DLX?
The main difference between LX and DLX is their connectors. With DLX, you can find the SureLATCH connectors while the LX has the Quick Connectors Latch. Surelatch connectors are found to be more advanced compared to the Quick Connector Latch.
How Do You Install The All-in-one Car Seat?
Before installing your car seat in your vehicle, make sure to read the manual first for the correct instructions and for how to easily install it. Or you can look for video tutorials online to make sure that you have installed the all-in-one car seat the right way.
How Do I Convert My Car Seat To A Booster?
Place the car seat on the vehicle seat where you want your child to sit while traveling. Remove the Sure Latch Connector from one storage clip and push it onto the seat belt to lower anchor connectors. Push downward on the child restraint to set it in place. This turns your car seat into a seat belt-positioning booster and a safe child restraint seat.
How Do I Install Symphony Forward-Facing?
First, read the instruction manual to be sure about what to do during installation and it will then be easy to install. Then begin by adjusting the seat's straps by pressing down the latch inside the cover of the seat. You can then refer to the manual on how to properly place the car seat so it will be facing forward.
When Can I Turn My Car Seat Forward?
You can turn your car seat forward-facing when your child is at least one year old or weighs 22-65 lbs. The high back booster mode of the car seats accommodates children at least four years old and weighs 40-120 lbs.
Is Evenflo Safe?
Yes, the car seats are safe, just like the other brand of car seats sold in the market because they have passed specific tests for safety. But when we talk about the safety of car seats, what's more, important is you know the correct installation of the said car seat with regards to your vehicle.
How Do You Move The Straps On An Evenflo Car Seat?
You can adjust or move the straps of a car seat by opening the seat cover. It has 3 or 4 slots so you can adjust the straps well depending on the comfortability of your child. You can also flip the back seat over for further adjustment of the straps. Once you move the straps, the harness easily slides into place once your child is in the seat.
Are The Evenflo Infant Car Seat Bases Universal?
No, the bases are not universal. There is a specific base for a particular type of car seat, and these car seats cannot be used interchangeably.
How Wide Is The Evenflo DLX Symphony?
What Age Is Evenflo DLX Symphony For?

What Is The Weight Limit For Evenflo DLX Symphony?


Is Evenflo A Good Brand?


How Long Is An Evenflo Car Seat Good For?

Last Updated on April 11, 2023 by Patrick Magtaan
DISCLAIMER
(IMPORTANT)
: This information (including all text, images, audio, or other formats on FamilyHype.com) is not intended to be a substitute for informed professional advice, diagnosis, endorsement or treatment. You should not take any action or avoid taking action without consulting a qualified professional. Always seek the advice of your physician or other qualified health provider with any questions about medical conditions. Do not disregard professional medical advice or delay seeking advice or treatment because of something you have read here a FamilyHype.com.