If you are looking for a good car seat sure for your child, then the Sureride will surely surprise you! The 65 DLX convertible car seat model is rising in popularity among the new generation mothers. Every Evenflo car seat received acclaims for its sure design, durable build, and other special features that add a modern touch.
Sureride also has different types of convertible car seats that you might want to consider before you buy. To give you an idea of what options you have, we made a list of its highly rated car seats from Amazon, and we included the unique features of each car seat. Once you are well aware of your choices, you can continue reading the comprehensive review of the new car seat to learn more about what it offers.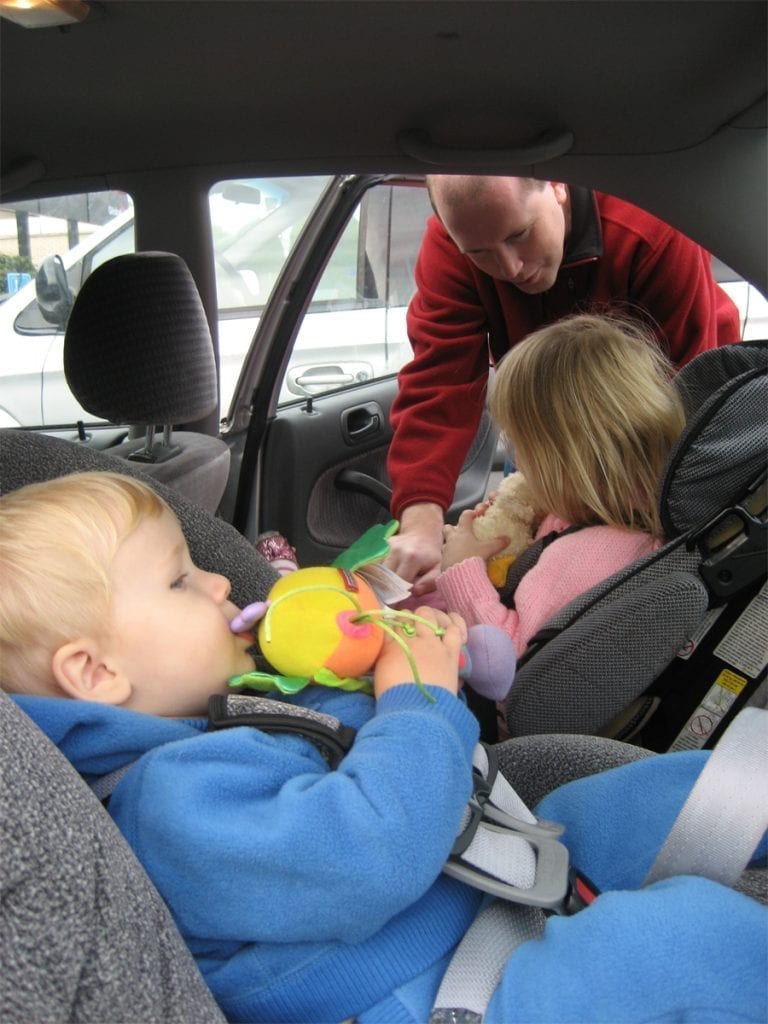 Sureride Convertible Car Seat Sturdy Build
The new Evenflo Sureride convertible car seat has a product dimension of 19.25 × 20 × 28 inches and weighs about 15.5 pounds (based on package weight). Despite its seemingly small size, the new Sureride 65 DLX can hold a child from 40 to 65 pounds, depending on the direction. So, no matter how old or big is your child, the new Sureride convertible car seat can take care of it!
Evenflo Sureride And Other Evenflo Car Seats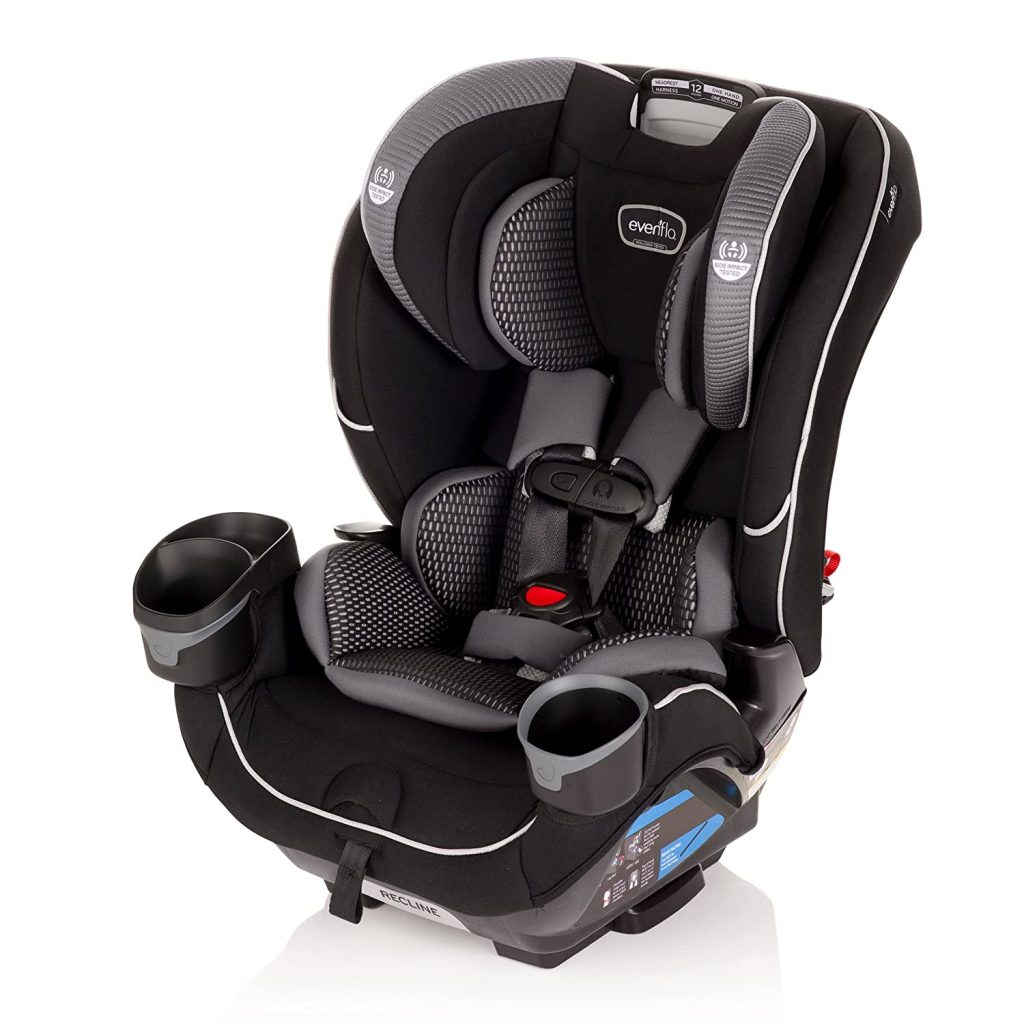 The new Evenflo EveryFit is made of premium machine-washable and air flow mesh fabrics. It will keep your baby comfy and cool all throughout the ride.
The Evenflo car seat can be used both rear-facing and forward-facing which makes it the best option for parents who are looking for car seats that lasts long.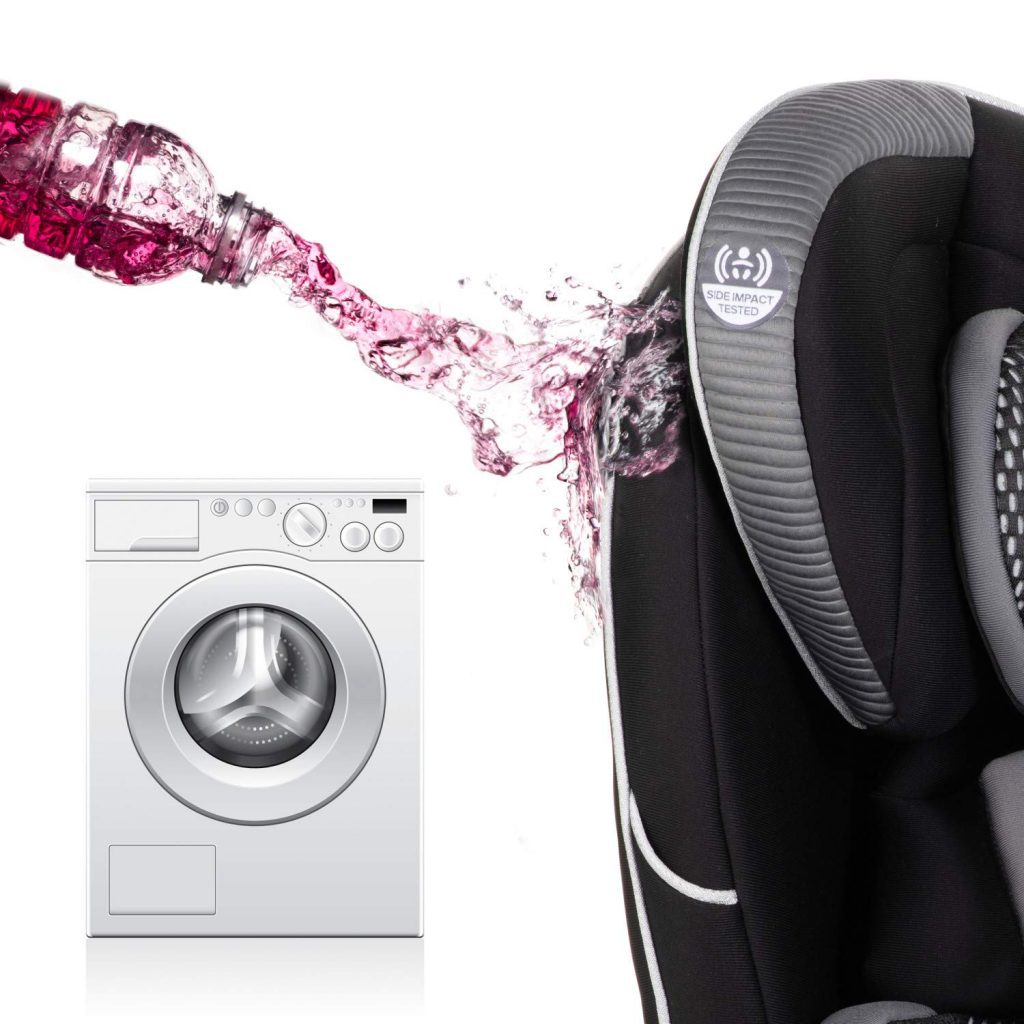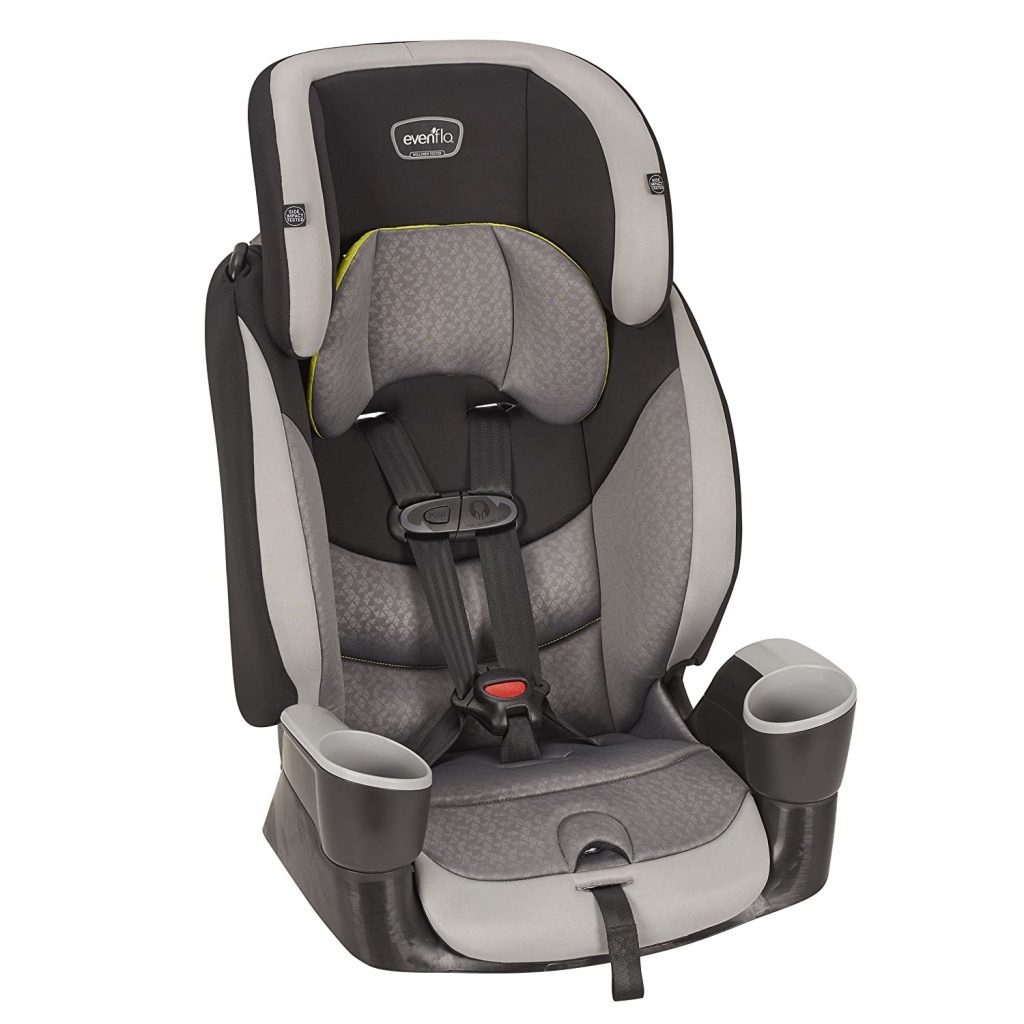 The Evenflo Maestro is recommended for children from 22 lbs up to 110 lbs. It works two forward facing modes.
This Evenflo is very easy to use and it comes with safety harness that keeps your child in the correct position when you travel.
It is assembled in the United States and it has undergone safety tests to ensure industry standards in terms of safety.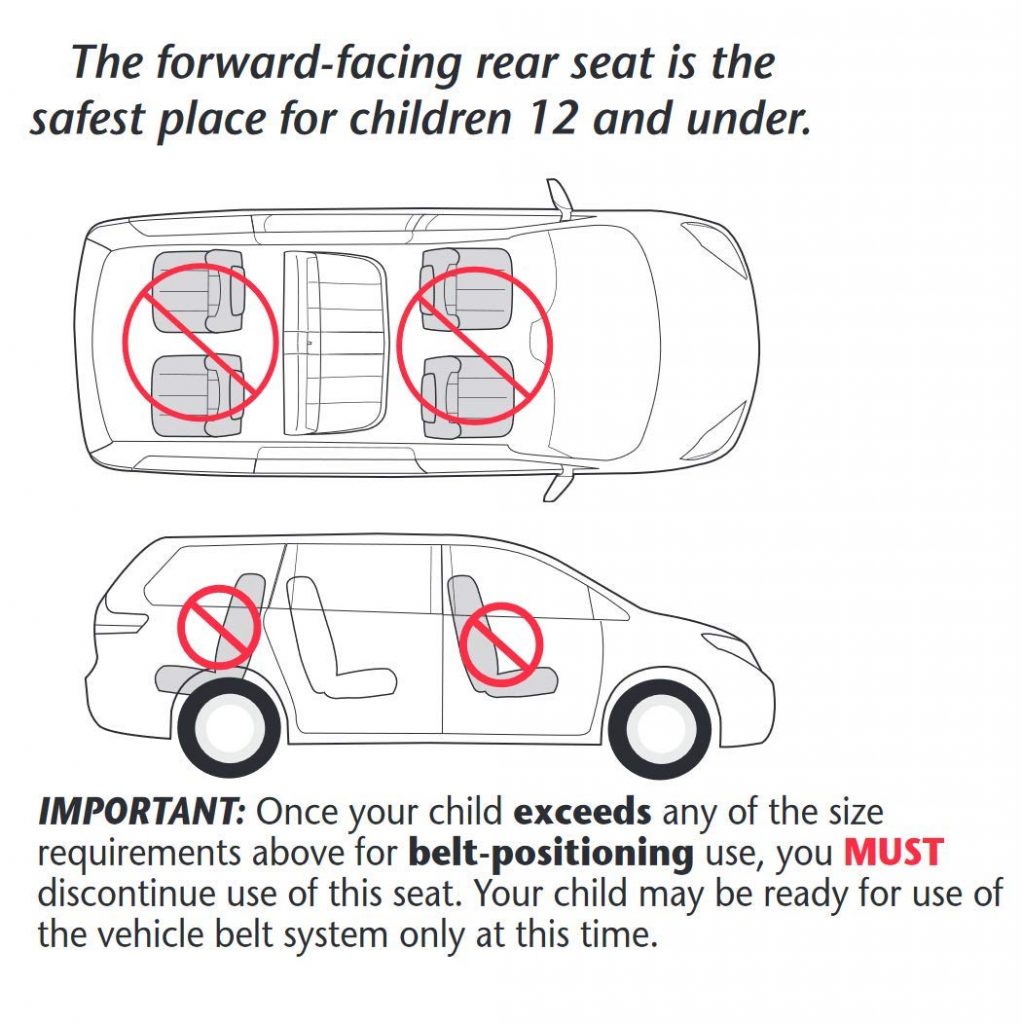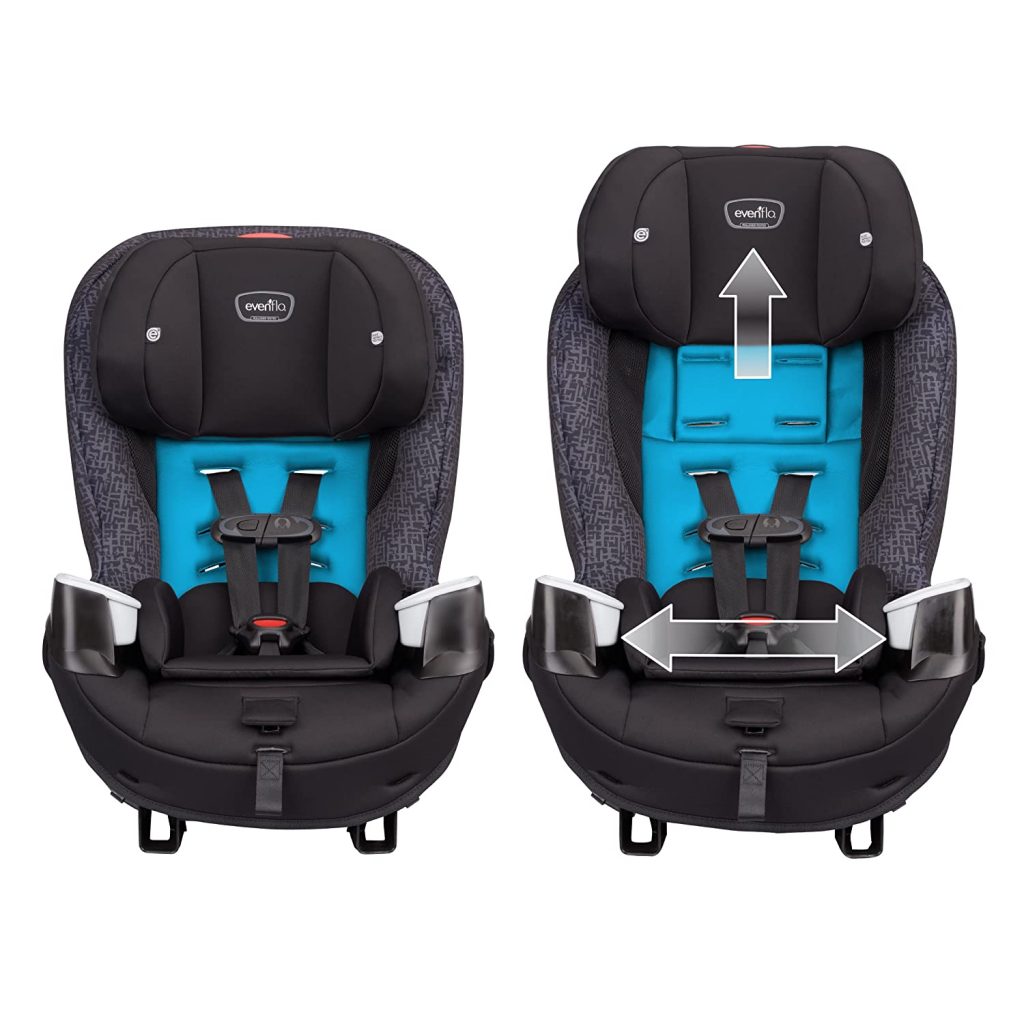 The new Evenflo Stratos is designed specially to protect your child when rear-facing or forward-facing.
This Evenflo features 5-position adjustable headrest and 6 shoulder harness strap heights to give your child an extended fit option
It grows with your child from 5 Pounds to 65 pounds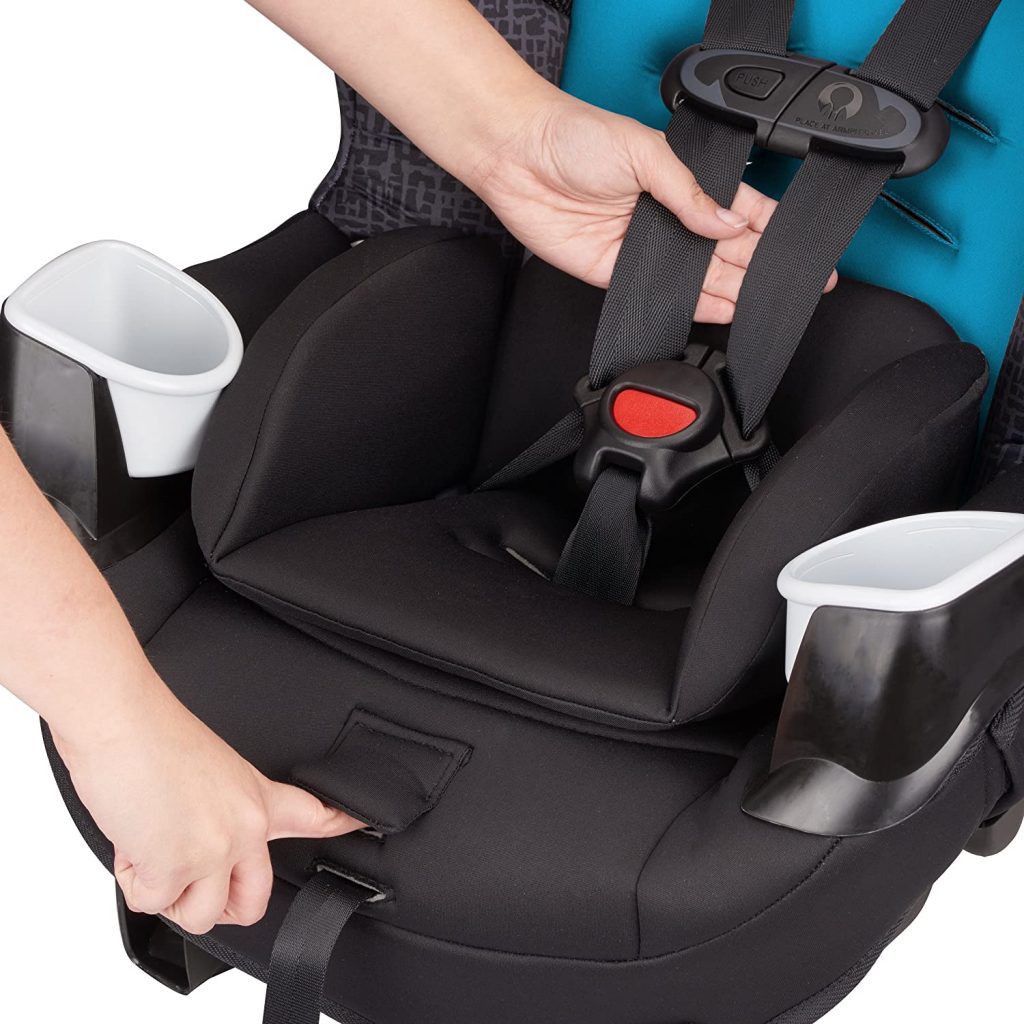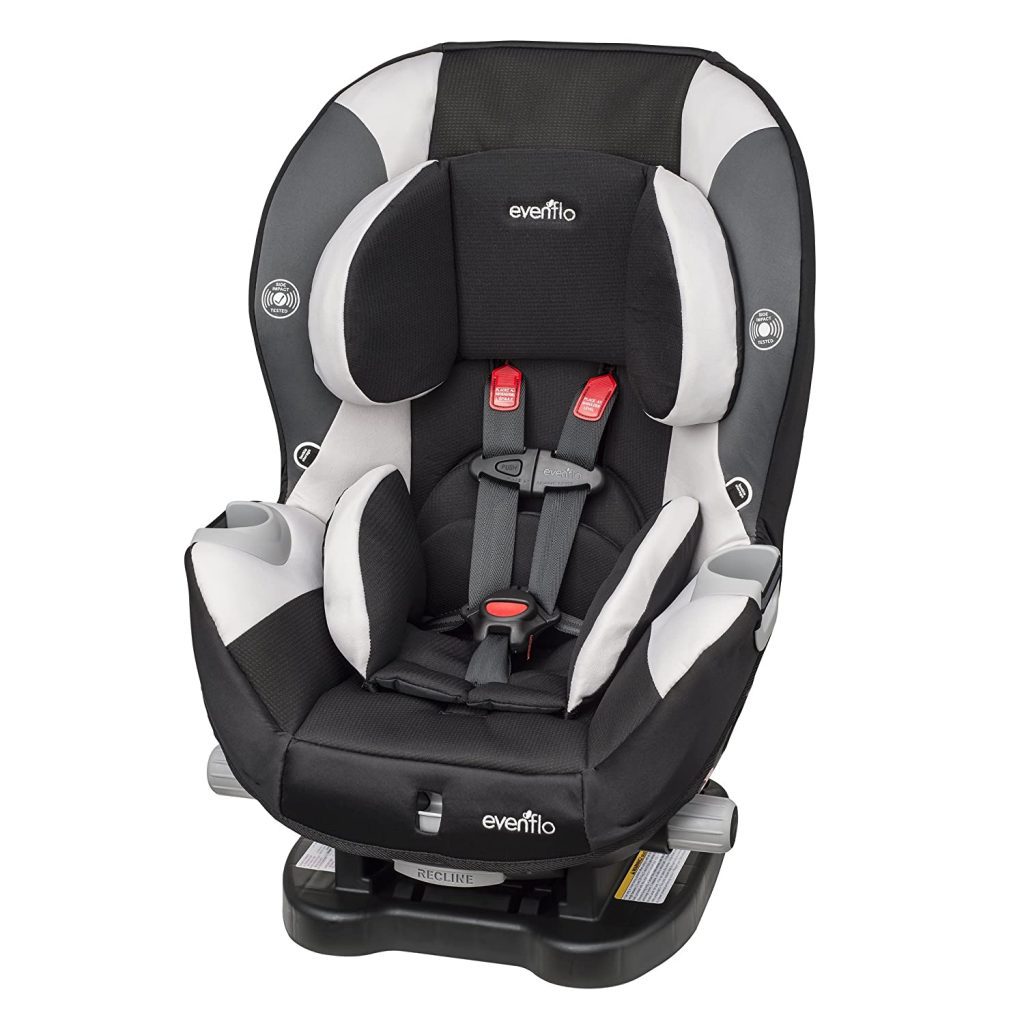 The Evenflo Triumph LX is made with durable plastic and breathable fabric which are very easy to clean. It is perfect for babies from 5 lbs to 40 lbs.
This Evenflo car seat is affordable and it comes reliable safety features and accessories for your child.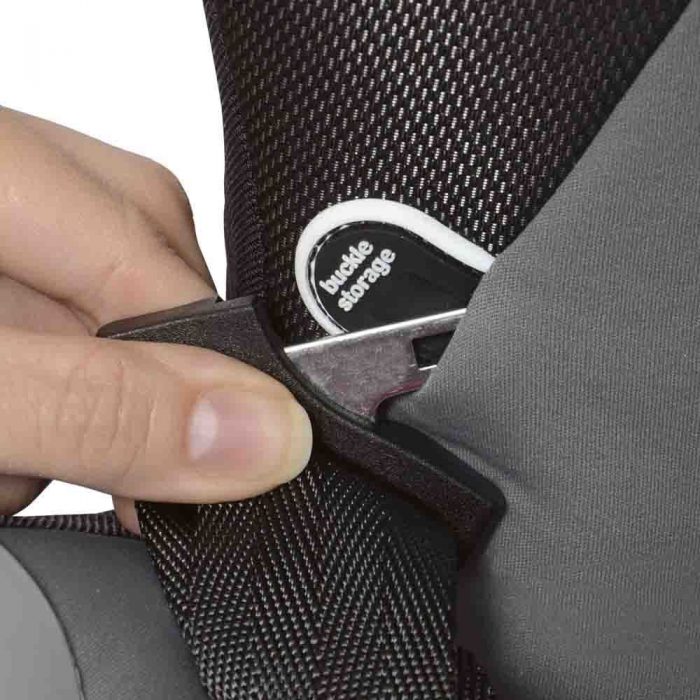 With those product dimensions, does this mean that the new Sure Ride 65 is heavy? Of course not! One user had commented about the new car seat's incredibly lightweight design and easy-to-use features.
Intelligent Design
The new Evenflo convertible car seats take pride in addressing the needs of the modern mother! Unlike other car seats, the new car seat can be used both at the rear-facing and forward-facing directions. This practical feature makes each car ride with your child comfortable and hassle-free! This is known as a convertible car seat. Let's discuss what a convertible car seat entails.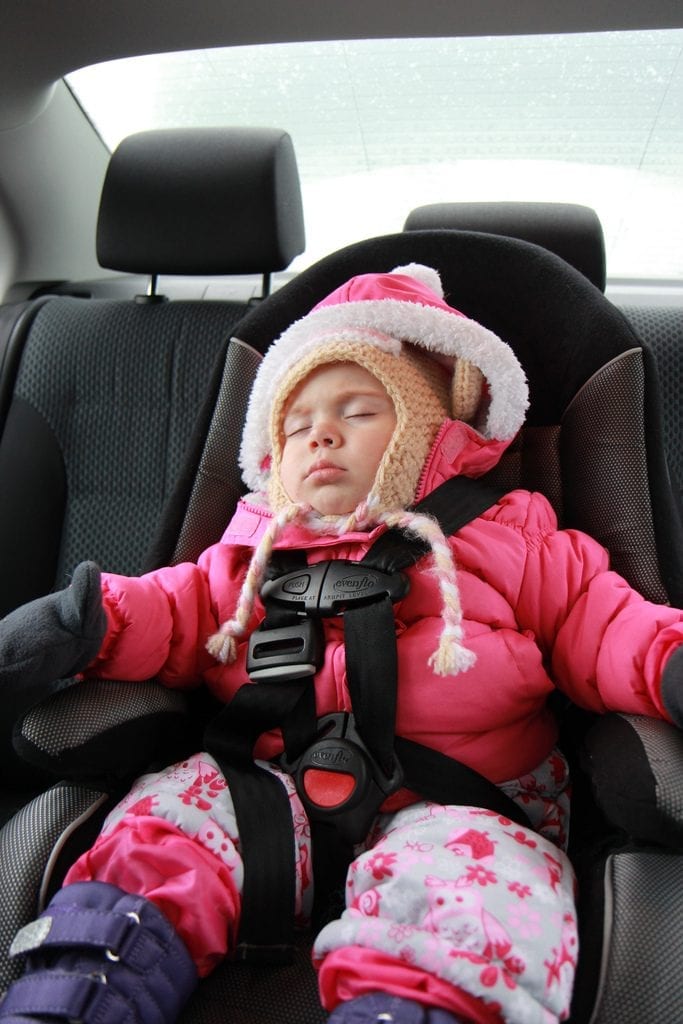 Convertible Car Seat
A convertible car seat is a car seat that you can use throughout all stages of a child's life until they can sit in the car seat on their own. A convertible car seat goes from rear-facing, forward-facing, and a booster seat. Let's take a look at all these stages of a convertible car seat.
Rear Facing
Rear-facing is the first stage of any convertible car seat, and it's meant for toddlers under the age of 2, or around the allowed weight limit of the car seat. Rear-facing allows your child to be as safe as possible. When your child is rear-facing, it's safer than forward-facing at this stage of a baby's life.
Always follow the safety standards when using the rear-facing part of your convertible car seat. If your child can use the rear-facing part, do it because the child restraint is suitable and safe for them. Again, rear-facing should always be used until the age of 2, or the weight limit the car seat allows for rear-facing. For most car seats, the rear-facing weight limit is 40 pounds, but some may have a higher rear-facing weight limit. The new Sure Ride's weight limit is around 40 pounds for rear-facing, which is standard. Some seats have a heavier weight limit for rear-facing, but over 40 pounds is a good time to chuck away rear-facing and go to forward-facing.
Forward Facing Car Seat
This is the next step in a convertible car seat. In this one, your baby is facing forward with the proper child restraint to ensure safety. Many convertible seats allow you to use this option for a very long time. Your convertible car seat can hold forward-facing babies up to around 65 pounds. Again, follow safety standards and keep your baby in the convertible car seat for as long as possible. Ascertain that you use the easy to adjust harness and harness positions as your child grows.
Cool Booster Function
This is the final stage of any convertible car seat. In this stage, your child uses the convertible car seat more as a boost up than anything else. This vehicle seat is something that your child will use for quite a while. A child should use a booster seat until they are about 4 feet, 9 inches, which should be around ten years.
You may think this is a long time, but a vehicle seat is needed to give your child the most security and to fit federal safety standards. The federal crash test standard is always essential. The federal crash test standard keeps your child safe, and the seat weight and shell height may not be all of what goes into the safety of the car seat. Always check the recline position as well to ensure the best standards, as your sweet as a sugar plum baby doesn't want to be in any trouble.
Your vehicle seat will be used for quite a while, and when your child grows out of it, that's about the time for the expiration date. You should toss the vehicle seat then.
Besides weight limits, also look at the height range of the car seat, and adjust according to the height range.
In the United States, the new car seat comes in two colors that modern mothers will definitely love. The first color is a neutral, grayish color, while the other is a vibrant sugar plum.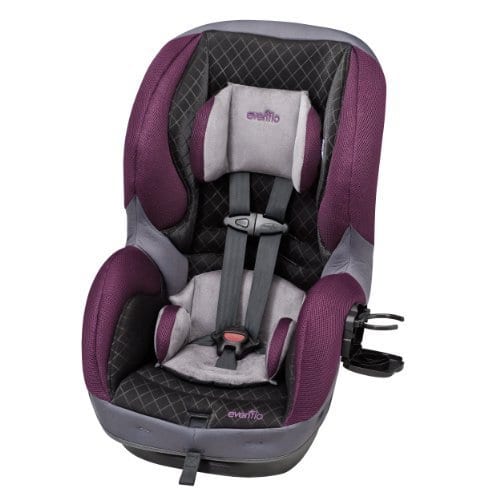 Long Expiration
A lot of car seats expire three or four years after purchase. But not the new Sure Ride convertible car seat. This product is long-lasting with a lifespan of six years! That means you'll never have to worry about buying new car seats for your growing children. You can also reuse or regift this car seat after your baby has grown out of it.
But what happens if the new Sure Ride DLX 65 incurred damages? Luckily, this product has a warranty of 90 days. Moreover, new car seat has an installation manual and FREE Video Support for your troubleshooting needs.
Safe And Tested
Babies slipping or falling from their car seats have been each waking nightmare of mommies anywhere. But, the new Sure Ride DLX convertible car seat has solved that problem in one feature.
The new Sure ride convertible car seat has six harnesses known for being one of the broadest trappings in any baby car seat. The new car seat also has an infinite slide adjustment to give the perfect fit for your child. With these features, the new Sure ride convertible car seat is one of the safest car seats for babies.
Another safety feature found in the Sureride is SensorSafe Technology. SensorSafe Technology is built into each harness and has been designed to alert parents and drivers if and when the car seat shoulder strap becomes unbuckled. Children have a tendency to touch and explore things while you are driving and you can't keep your eye on them the whole time. This is where SensorSafe Technology comes in. When properly set up, the SensorSafe Technology alert comes through the audio system. This allows parents to then act fast in securing their child back in the seat safely.
The Sureride convertible car seat has energy-absorbing foam that acts as a protection to reduce side impact, which is a problem in crashes. Always guarantee that the convertible car seats your baby sits in has excellent side impact. Good convertible car seats still meet or exceed standards, such as a crash test. While it may be tough to watch, watching a crash test can show you just how secure these car seats are.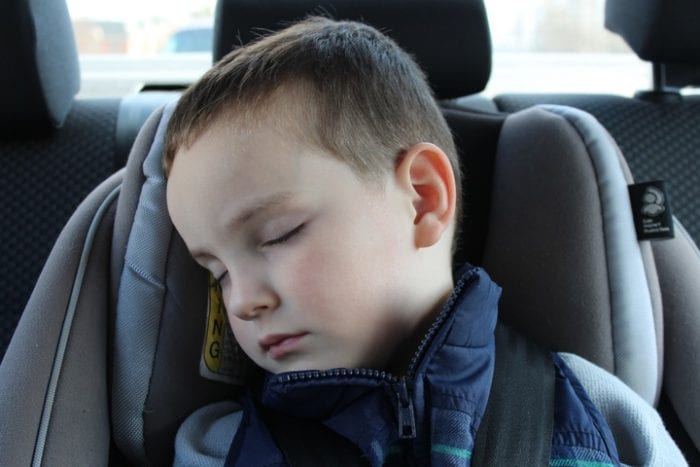 Extremely Comfortable
A lot of children fuss while strapped into the car seat. The problem: comfort. The majority of car seats in the market are too hard or too itchy for children. However, safe and high-quality materials make up the new car seat to ensure comfort for your child.
So, what is the new Sureride DLX 65 Evenflo car seat made of? The materials of this product range from woven piques to soft cotton. Other than keeping your children comfortable, the new car seat pad is easy to clean thanks to its fabric. All you need to do is take a soft cloth and wipe clean with mild soap and water. Or if you have time, just remove the seat cover and throw it in the wash because it is premium soft and machine washable material.
Easy To Install
If you want to install the Evenflo Sureride convertible car seat, it's quite easy. The instruction manual gives you all the information you need. You will know how to level with the ground or adjust it to a rear-facing position or a forward-facing one. You will learn how to adjust the 5-point harness strap, how to guarantee that the child's head is comfortable, all the different buckle positions, and more.
While the car seat exceeds all applicable federal safety standards, it is energy-absorbing, be it on the front, back, or side of the seat (with energy levels approximately twice the standard) and has some of the best structural integrity around, one safety concern is improper installation. Always read the manual, watch videos, and guarantee that the car seat is installed correctly, be it on the widest point. Proper installation guarantees your baby will be harnessed longer, and it can make the process a whole lot easier.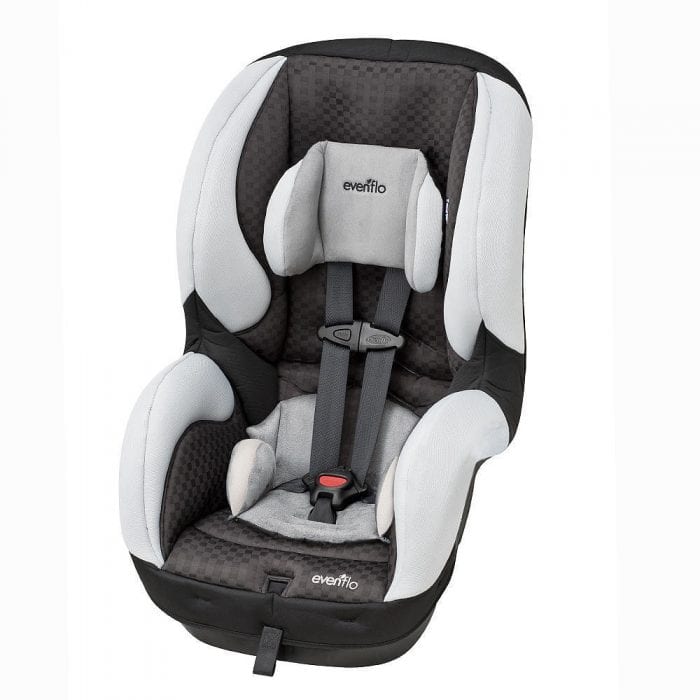 Evenflo Additional Features
The new Evenflo Sureride car seat exceeds expectations by providing some cool features for the parents' convenience. The new car seat is equipped with a fold-down cup holder to offer easy-to-access drinks for your child. Using this feature is as easy as counting one-two-three—pull to use the feature and push down to fold it.
According to the Evenflo Sureride product page on the website, its cup holder is removable. If your car needs more space to accommodate items, clearing away the cup holder of this product will give more space. This is useful when your child doesn't require easy access to drinks.
In A Nutshell
The new Sure ride is a "sureriding" car seat for your child. Not only is this product safe and durable, but its design is suitable for the needs of the new generation mothers for their children. So, in your search for a new car seat, you know what name to find: Evenflo Sureride.
Evenflo Titan Convertible Car Seat
Another car seat to look at is the new  Evenflo Titan convertible car seat. While currently unavailable, if you manage to find one, the new Titan convertible car seat is a great car seat as well. Let's take a look at some of the features before we go.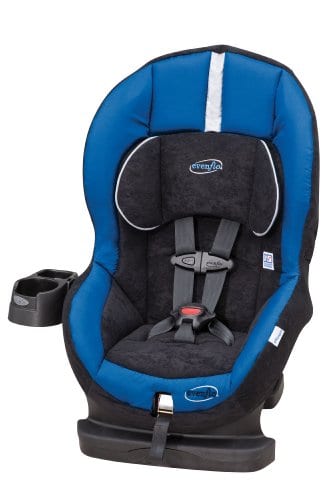 The new Evenflo Titan convertible car seat has some good pillows. It has a head and a body pillow. Both the head and body pillow work together to give your child the best comfort.
The latch system is quite nice to use and easy to adjust. The new Titan has harness slots that are easy to click and adjust. When it comes to harnessing slots, these are the best harness slots around.
The new Evenflo Titan is easy to install, even for a compact car.
The new Evenflo Titan may come with a cup holder.
The new Evenflo Titan exceeds the federal test standard. You must have a car seat that beats the test standard, for very obvious reasons. If you don't have a car seat that does that, you may be in trouble.
The new Evenflo Titan has premium soft and machine washable material that can also be wiped clean with mild soap and water to quickly clean up messes.
One downfall of thsi Evenflo is that this car seat is not compatible with travel systems. It was meant to remain in the car. You will need a separate infant car seat for your travel system needs.
Other car seats available in the United States to check out include the Chicco Nexfit and the Graco Extend2fit, though we will talk about those some additional time. Evenflow is a great brand, and their car seats are great for parents willing to splurge.
FAQs On Evenflo Sureride
Is Evenflo car seat FAA approved?
Since airline seats only offer a lap belt for infants, you need to have a car seat, which is approved by the airline to bring with you when you are traveling with a baby. And yes, Evenflo new car seats are FAA approved and ensure safety 1st. This is true for United States airlines and international airlines.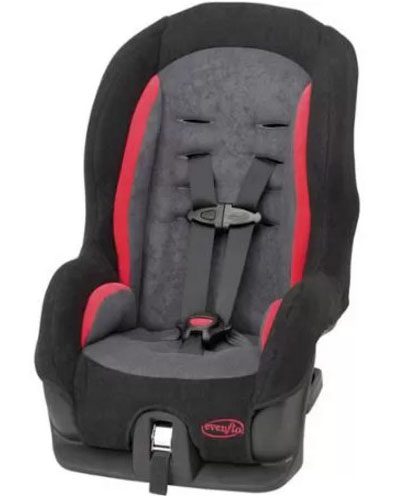 Are Evenflo car seats safe?
Yes, new Evenflo car seats are tested for safety as well as all the other brand of car seats out there. What makes it safer is that you should know the right compatible car seat for your baby considering his age and his height or weight. You also need to consider the compatibility of the car seat to your car to ensure the baby's safety. The new car seat is safe for your child's weight up to 65 pounds. The new Titan is safely approved for a child's weight of up to 40 pounds rear-facing and a child's weight up to 65 pounds forward-facing.
Are there any recalls on Evenflo car seats?
Yes, there has been a recall on new car seats. Mostly recalled variety was the Transition 3-in-1 Combination Booster Seats. It was found out that the child can easily loosen the latch strap harness while sitting in the car seat, which makes it unsafe or increases the risk of injury in the event of a crash.
Can you use the Evenflo car seat without a base?
There are new car seat variants that you can use without a base. With the new Port About, which does not need the use of the base, it is easier to use it, not just in one car only.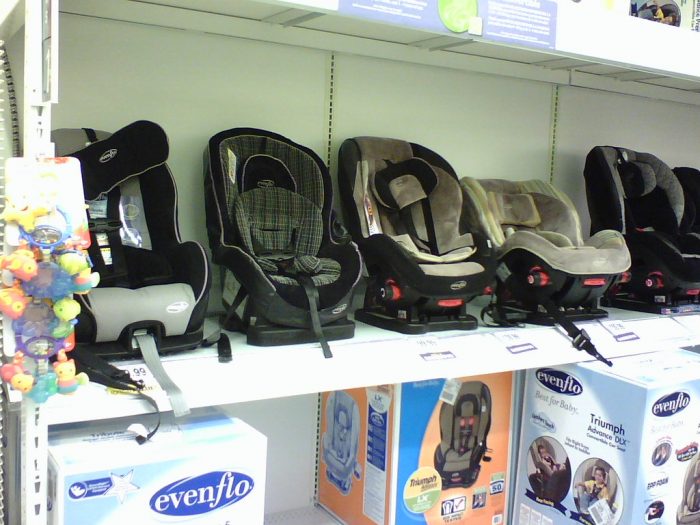 Do All Evenflo seats use the same base?
Not All Evenflo car seats use the same base. Different variants have different bases, and some cannot be used interchangeably.
Disclaimer: FamilyHype.com (Family Hype & FamilyHype) is a participant in the Amazon Services LLC Associates Program, an affiliate advertising program designed to provide a means for sites to earn advertising fees by advertising and linking to Amazon.com.
Last Updated on April 30, 2022 by Marie Miguel
DISCLAIMER
(IMPORTANT)
: This information (including all text, images, audio, or other formats on FamilyHype.com) is not intended to be a substitute for informed professional advice, diagnosis, endorsement or treatment. You should not take any action or avoid taking action without consulting a qualified professional. Always seek the advice of your physician or other qualified health provider with any questions about medical conditions. Do not disregard professional medical advice or delay seeking advice or treatment because of something you have read here a FamilyHype.com.