If you have a BOB stroller for your little one or you're thinking about getting one you're going to need to know how to use it properly to keep your child safe. You're also going to need to know how to store it properly to make sure it's out of the way when you don't need it. So, just how do you close your BOB stroller and what else should you know about it before you get one? 
In this article, we included a list of the highly popular Bob Strollers from Amazon with their product description to give you an idea of how they are in terms of style, price, safety, and portability. If you continue reading, you will also discover how you can properly close and store it.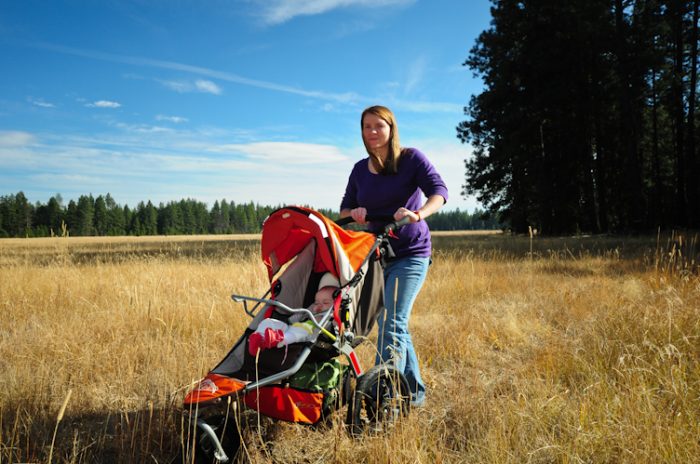 Closing up your BOB stroller is important for a number of reasons. For one thing, it's going to take up less space, which is important whether you have a huge storage area or a small one. You don't want your stroller to take up too much space or get in the way when you're trying to do other things or get around in your storage area.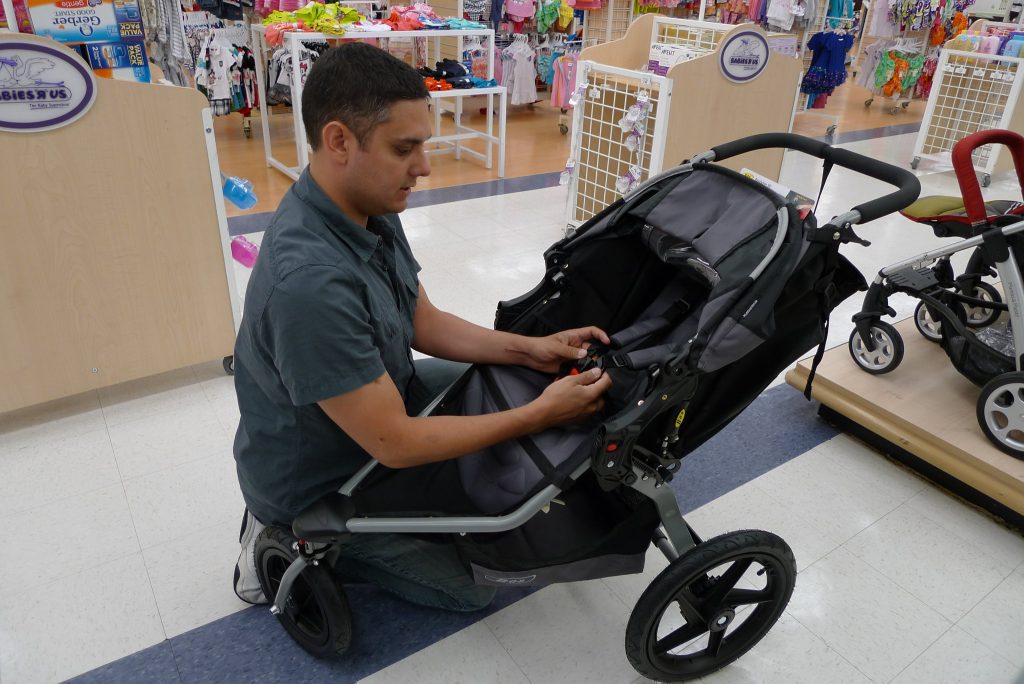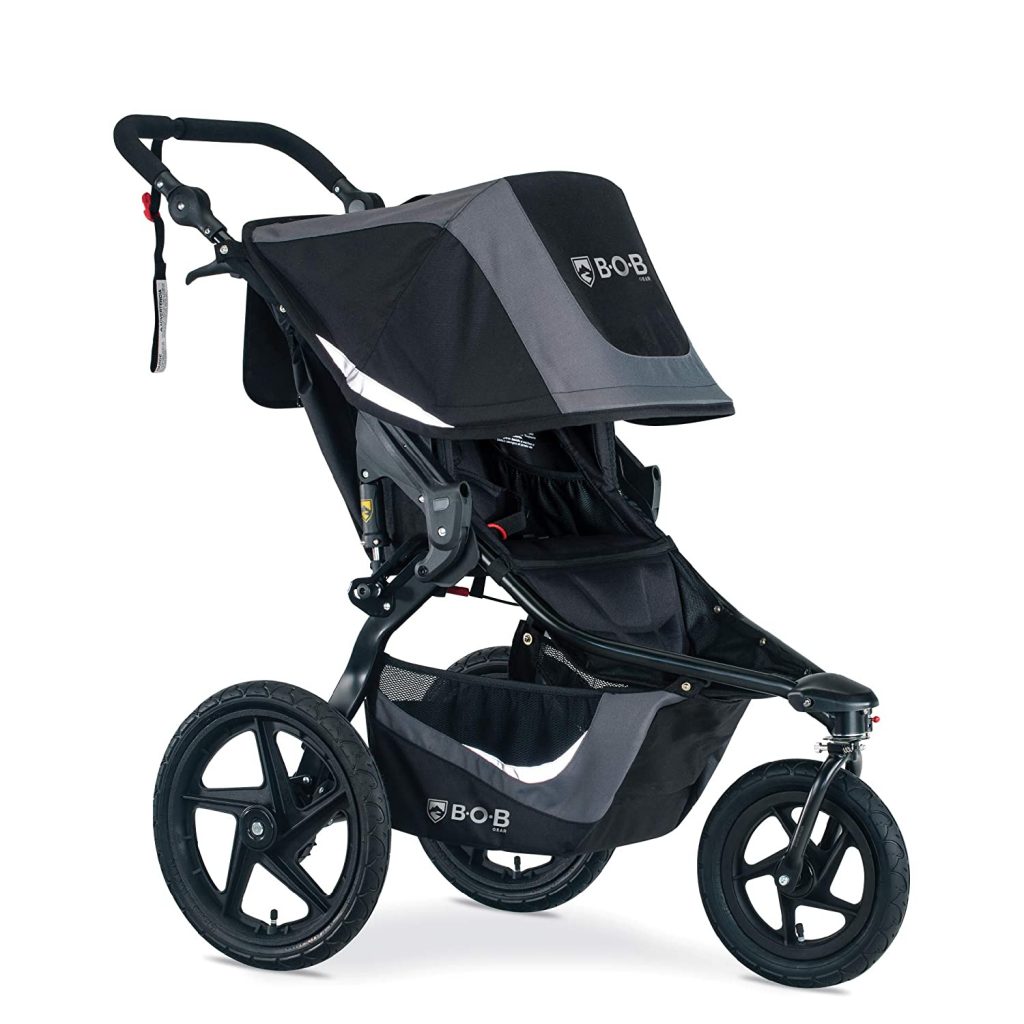 The Revolution Flex 3.0 stroller is equipped with a superior suspension system and air filled tires for easy strolling and smooth ride over any bumpy surface.
It has a seat with compression padding and an extra-large UPF 50+ canopy to protect your child from the sun.
It is 46 x 25 x 45 inches and ideal for children up to 5-75 kilograms.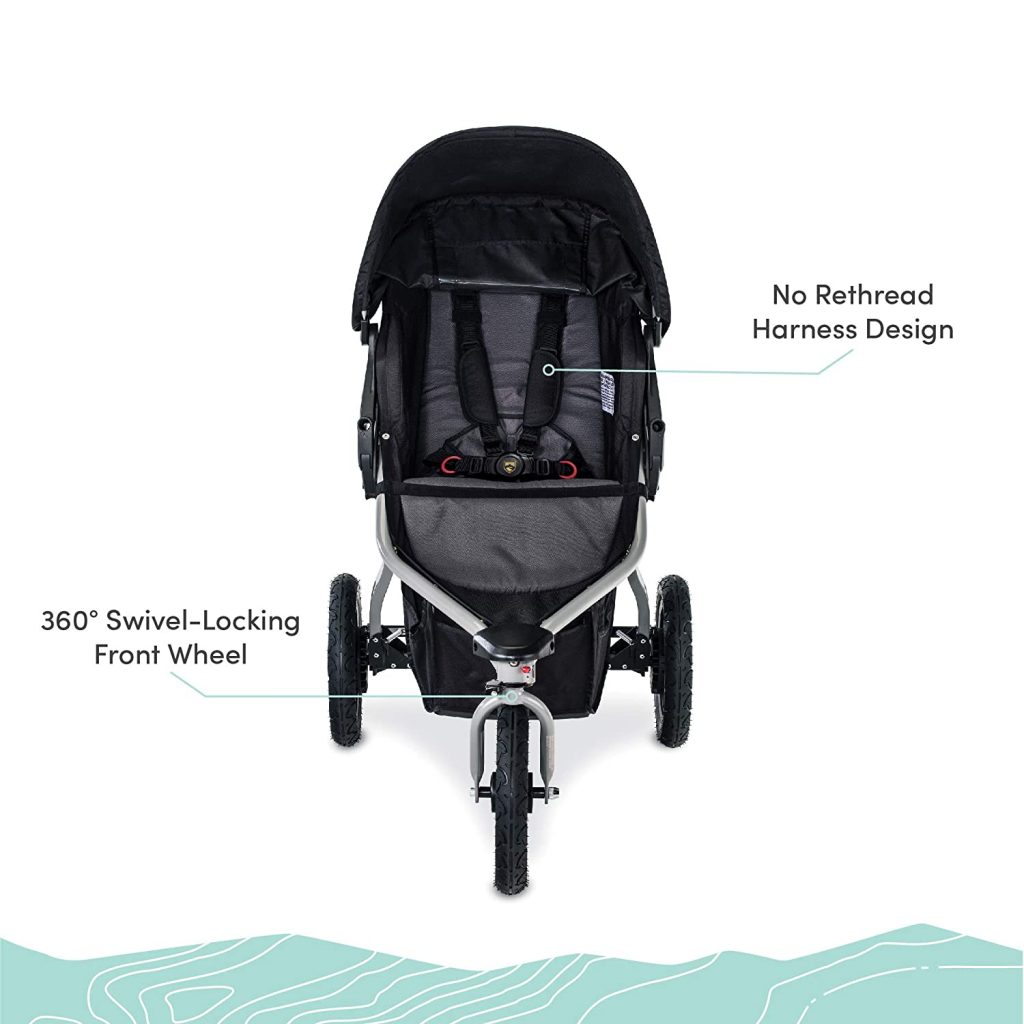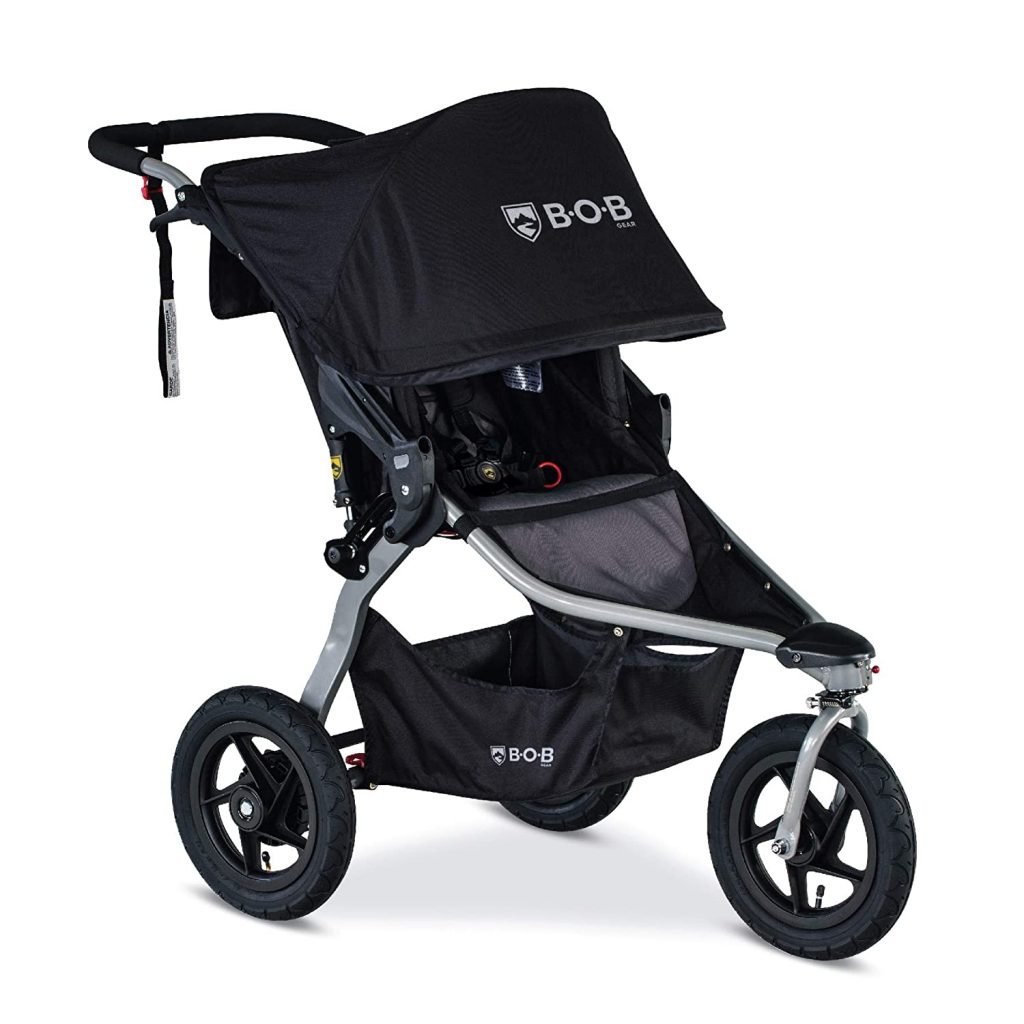 The Bob ramble is specially designed to make strolling hassle free which makes it a good option for family who loves to travel or go outdoors.
This stroller is lightweight, folding is easy and it has front wheel that can swivel swiftly on any corners
Its frame is made with aluminum and  it has soft fabrics for its cover. Its dimension is 45.00 x 25.50 x 39.50 inches and it can hold up to 165.35 lbs.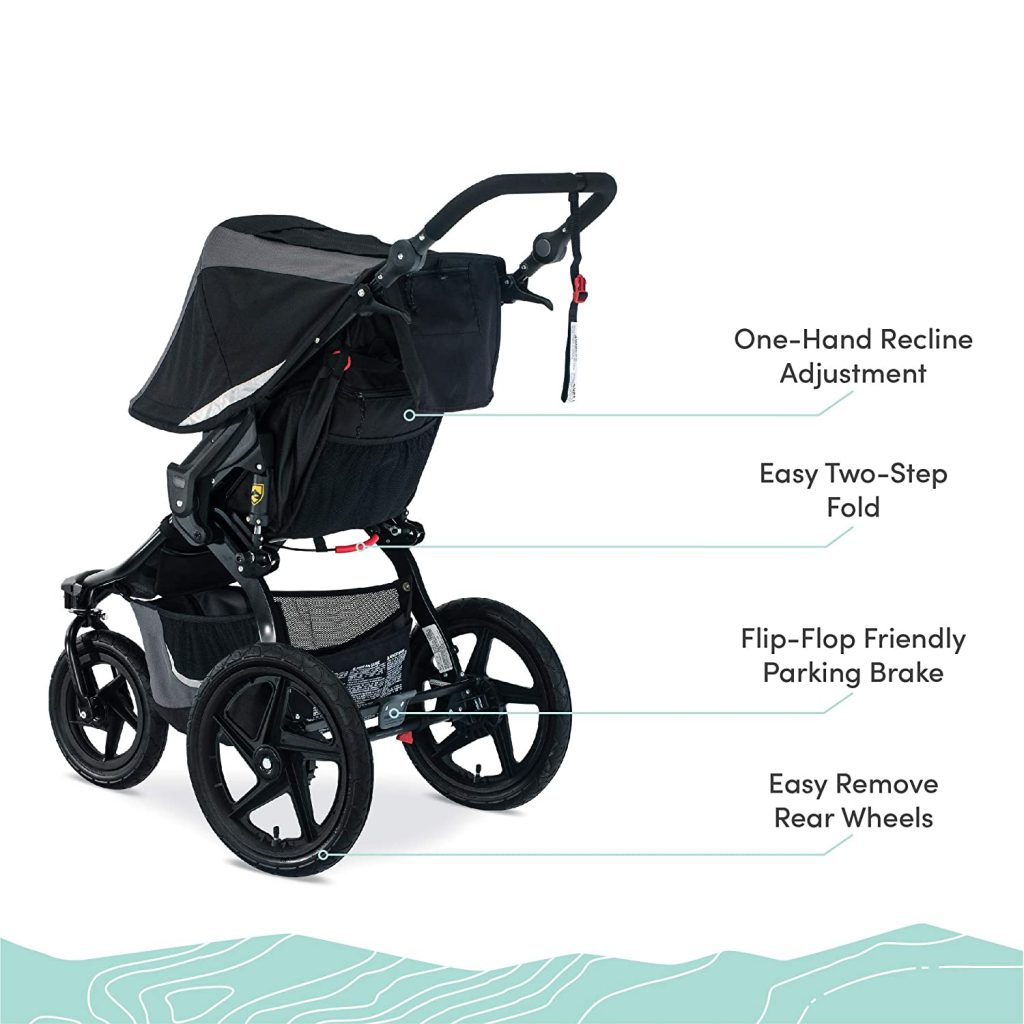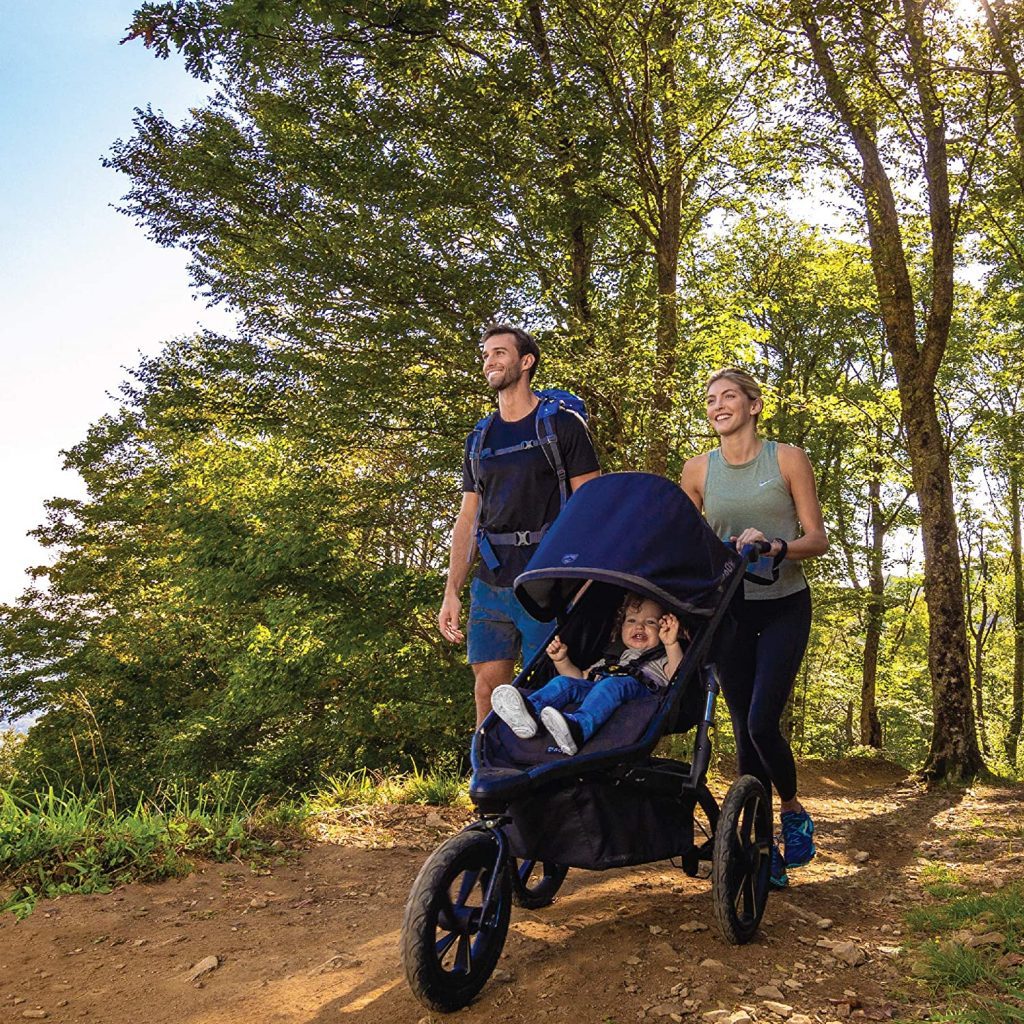 The Alterrain Pro Bob strollers are a perfect companion for your next adventure with your little one. They are uncomplicated to push and they have ergonomic handbrake that gives you more control when you go for a downhill stroll.
They have sleek sturdy frames that can accommodate up to 75 pounds. Bob strollers are made of Poly and Dobby weave fabrics with reflective print and open cell foam padding.
They have a large canopy that is water-resistant and can protect your baby from the sun and rain.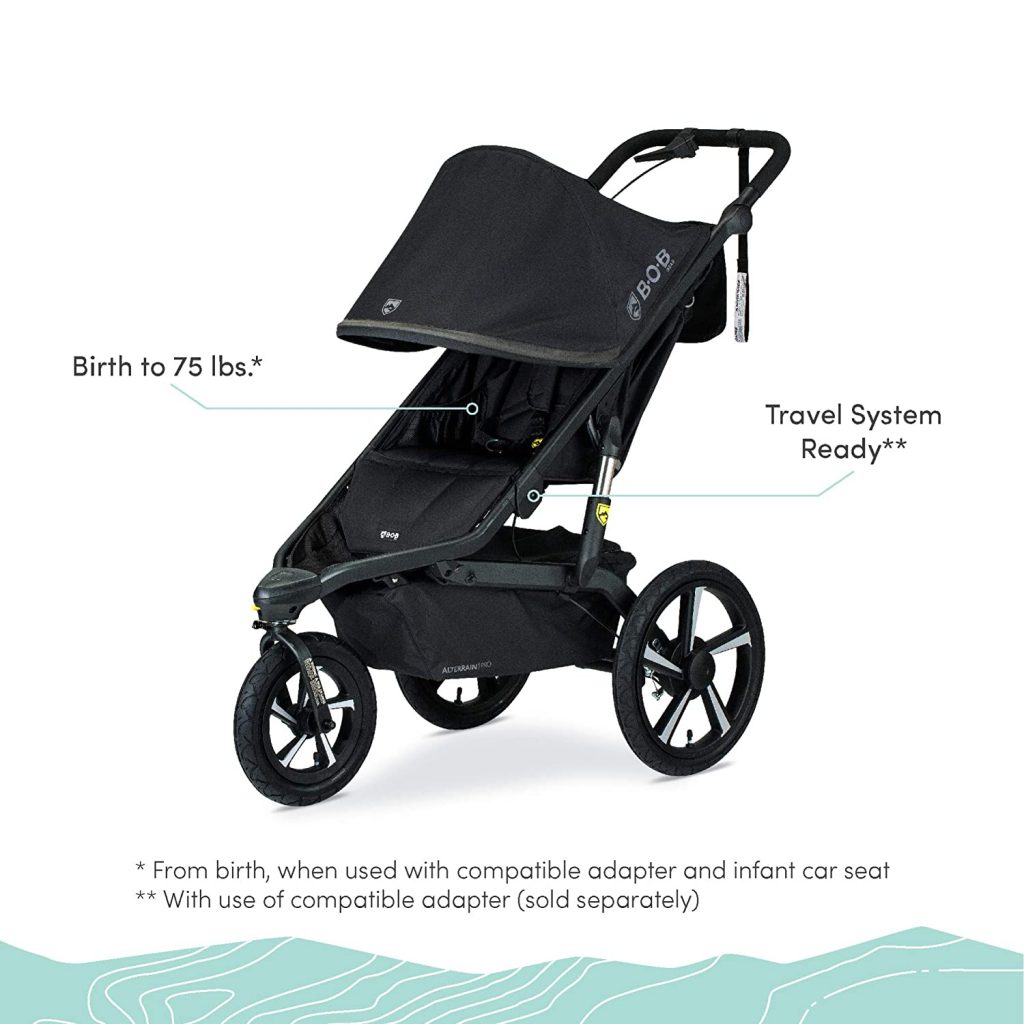 The Gear Rambler comes with a B-Safe Gen2 infant car seat and it also includes a car seat base and adapter. It has everything you need and always ready to go with you.
It has received a high rating from Amazon because of its car seat safety feature that utilizes SafeCell Technology, which is known to absorb crash energy and provide impact protection in case of accidents.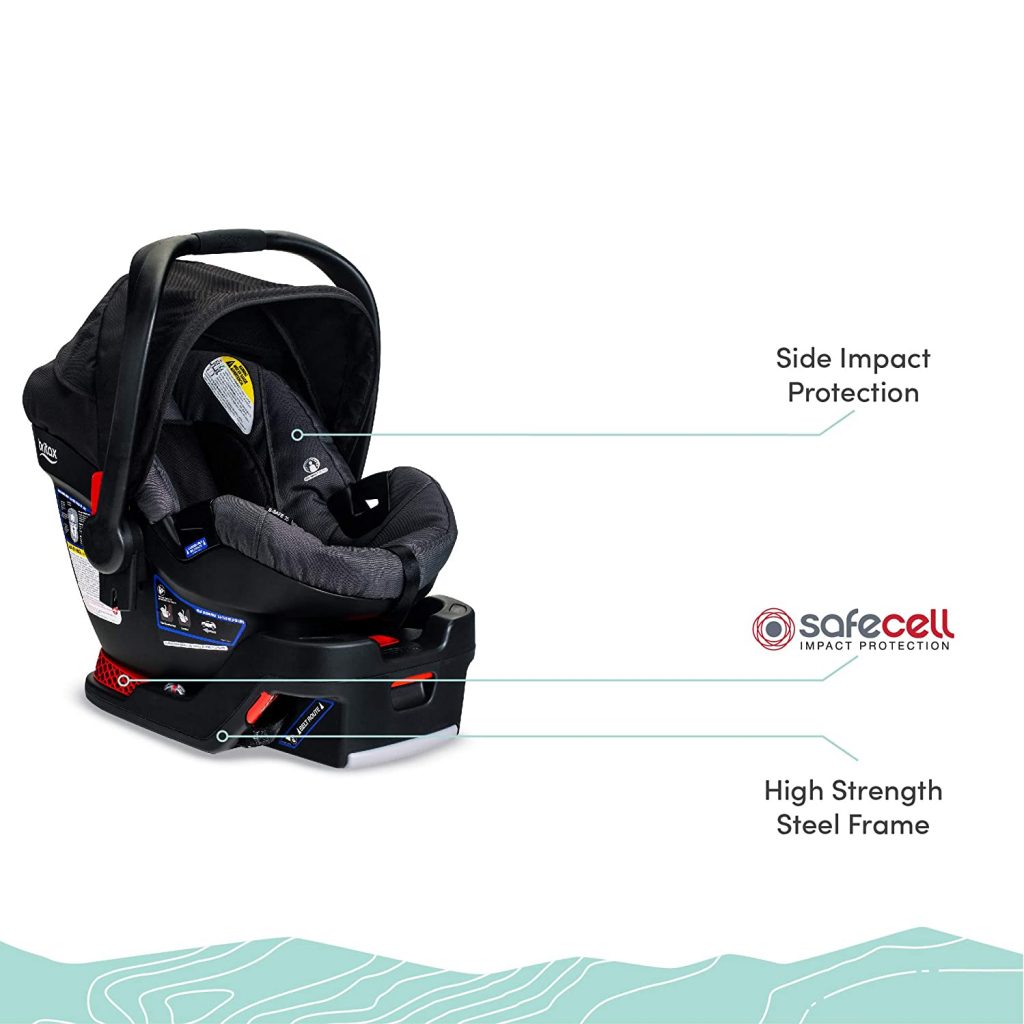 For another thing, this is going to keep the stroller much safer. It's far easier for your stroller to be damaged if it's unfolded and left out for extended periods of time. It's more likely to suffer from wear, sun damage or even get bumped into, knocked over or any other problems. As a result, you could end up with a stroller that doesn't last as long simply because it's kept open.
Luckily, BOB strollers are easy to fold up so you don't have to spend a lot of time fumbling over it when you're done with the stroller for the day. Some of the Bob strollers are even designed to fold up one-handed so you can easily hold your little one and fold the stroller at the same time. After all, they understand you're going to be busy. 
Frequently Asked Questions
How Do You Close A BOB Jogging Stroller
Closing your stroller doesn't have to be complicated. You want to pull up the handlebar, set the parking break and squeeze the levers. This will allow the seat to fold forward. From there, pull the red handle to get the jogging stroller to flatten out. You want to make sure you connect the buckle to not only fold it down but keep it folded while it's stored. 
How Do You Fold A BOB Stroller
Folding a BOB stroller is simple enough. All you need to do is pull the handlebar up and make sure you set the parking break so it doesn't move. From there, squeeze the levers that allow the seat to fold forward. You'll be able to pull up on the red handle to make sure it folds all the way flat and clip the buckle to make sure it stays that way while stored.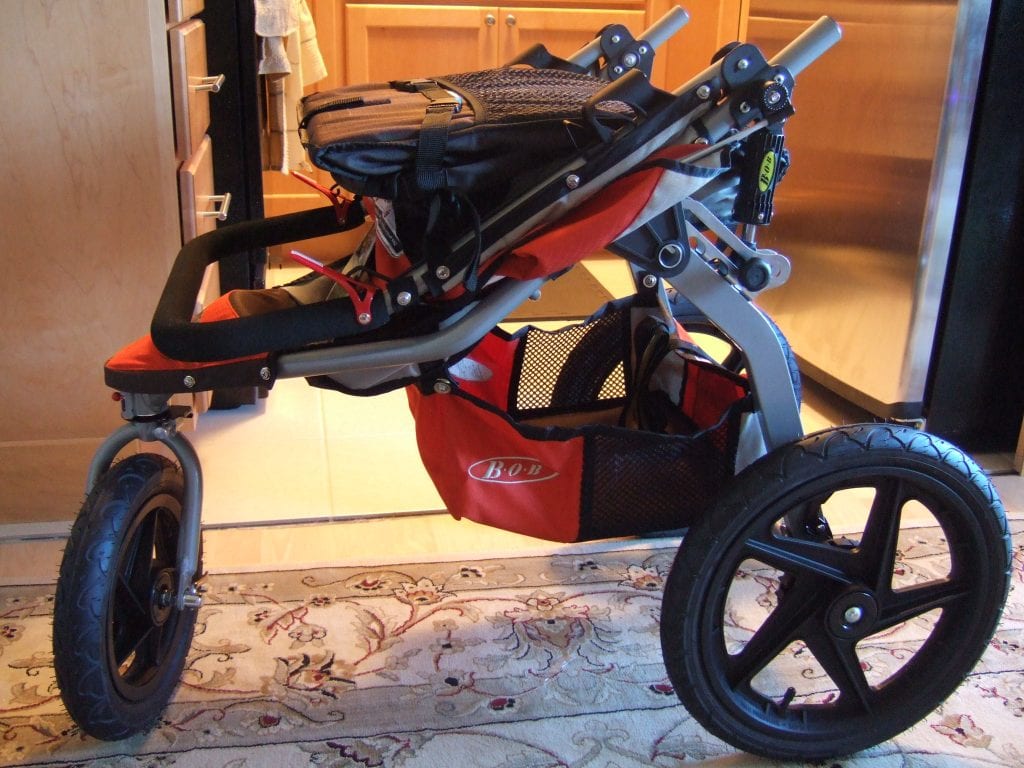 How Heavy Is The Bob Stroller
The weight of a BOB stroller will depend on the specific version that you get but the average one weighs around 28.5 pounds. This is the Revolution Flex 2.0 Jogging Stroller, which is one of the most popular options. Some of the other strollers actually weigh around 25 pounds while a double stroller weighs around 35 pounds. Some strollers are more than this, however. 
Does The Bob Stroller Collapse
The BOB stroller does collapse, which makes it much easier for you to put away when you and your child are not using it. This makes sure that the stroller takes up as little room as possible and that you are ready to go whenever you want. 
How Do You Fold Up An old Bob Stroller
Folding up an old BOB stroller is actually quite simple. You just pull up on the handle to get it out of the way and set the parking break to hold it steady. Then you squeeze the levers to fold it closed. The older versions don't all have the same handle system to fold completely flat, but they will fold up and you can store them away wherever you have space.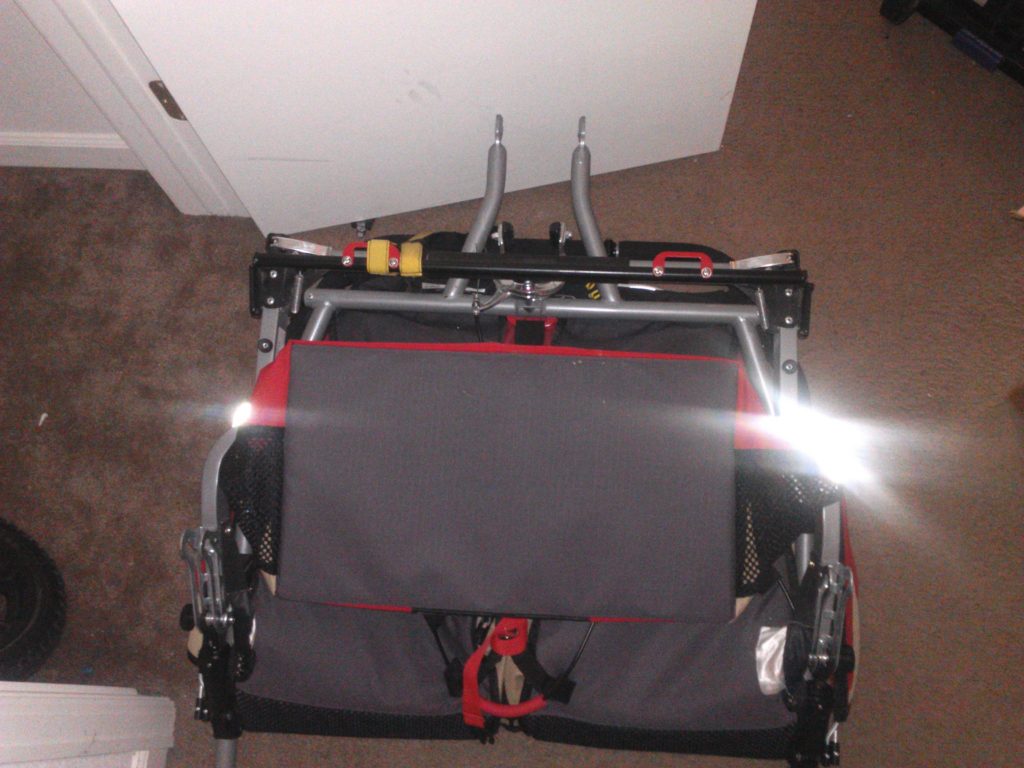 Is the BOB Stroller worth it
The BOB stroller is definitely worth it because these strollers have a number of features and options. They hold children up to 70 pounds (though this varies based on the specific stroller) and there are many jogging stroller options that help you get your workout in while keeping your child safe. 
Can I Convert My BOB Stroller Into A Bike Trailer
The BOB stroller is actually designed with a high center of gravity because it's meant to be used as a jogging stroller. This means you need to be able to push it easily while you're moving at a faster speed than normal. As a result, it's not a good idea to turn it into a bike stroller as this can cause it to tip and be unsafe for your child. 
What Is The Difference Between BOB Strollers
There are many different types of BOB strollers that you can choose from. Some are designed for those who like to run fast while others are for joggers or casual walkers. Some have better tires for bumpy and uneven terrain while others are intended for more even surfaces. You'll want to choose one of these strollers that's designed for the type of exercise you do or the type of movement you'll do. 
What Is The Newest BOB Stroller
The latest option of the BOB stroller line is the Gear Alterrain Pro Jogging Stroller. This one gives you some great performance, excellent features and a sleek look. It has one-handed collapse as well as reflective rims and a high tech suspension system that keeps the ride smooth for even your most sensitive of little ones. Plus there's a wide canopy to keep them comfortable. 
When Can A Baby Ride In A BOB Stroller
Once your little one reaches 8 weeks old they are able to ride in a BOB stroller without also having an infant car seat adaptor. If you have the car seat adaptor you can actually allow your little one to ride in one of these strollers from the time they are born, making them even more versatile for you getting back to your workouts. 
Disclaimer: FamilyHype.com (Family Hype & FamilyHype) is a participant in the Amazon Services LLC Associates Program, an affiliate advertising program designed to provide a means for sites to earn advertising fees by advertising and linking to Amazon.com.
Last Updated on October 12, 2021 by Marie Miguel
DISCLAIMER
(IMPORTANT)
: This information (including all text, images, audio, or other formats on FamilyHype.com) is not intended to be a substitute for informed professional advice, diagnosis, endorsement or treatment. You should not take any action or avoid taking action without consulting a qualified professional. Always seek the advice of your physician or other qualified health provider with any questions about medical conditions. Do not disregard professional medical advice or delay seeking advice or treatment because of something you have read here a FamilyHype.com.