When it comes to buying the best car seats, there's one thing that you'll notice, and that is that they are super expensive particularly the narrow ones. You may wonder where you can find the best deals. Well, you're in luck because usually, there are some excellent offers that you should consider and ones that you don't need to spend a ton of money on to take advantage of them. You can also opt for cheap infant car seats if you're ever on a tight budget. You just need to wait, as some can go out of stock.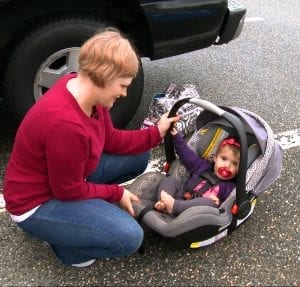 Car Seat Discounts And Deals
One of the places to browse and check all the best deals is Amazon. While usually, the listed items have a higher price, you can compare and find one that fits. You might save a lot of cash, even for a booster carseat and other accessories. You should make sure that they're in good condition, though, because if the carseat is used and the condition is poor, you'll be ending up paying a high price, and you'll have to spend more money later on to address the problem. Make sure to check as well if it can be installed forward-facing or rear facing depending on your needs. There are several Amazon links to make the comparison to help you not make an error in buying.
Consider Amazon!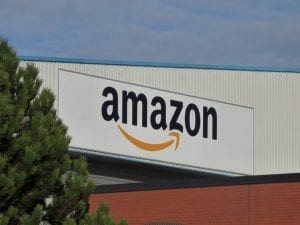 Check Local Groups
Local Facebook groups or even Facebook Marketplace is a great page to browse if you are looking for car seats sold at an affordable price. This can be your option if you want some great deals you cannot find time to visit a store. Usually, they are used, but you expect them to be in decent condition, and you could end up striking some good deals with lots of products people post at a lower price. Lots of parents have old carseats they may not need anymore because the child grew out of it, and you can take full advantage of this to save cash. There are even people dedicated to buying and selling baby items, and it's a great place to look.
See If Friends Are Giving Away
Friends are another great means to find some great car seat discounts and deals. If your friends have big kids, especially older kids, you can ask if they have an infant carseat or boosters that they're willing to sell for a lower price. If the kids are grown up and active, expect that they'll beg for you to take it off their hands, and if they're not going to get pregnant again, this is probably going to be a blessing for them. Some are even nice enough to give it away for free, which is great if you want to save cash or you don't want to spend lots of money on it.
Look Into Garage Sales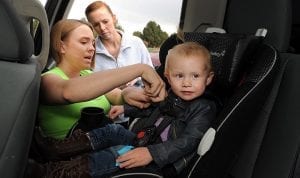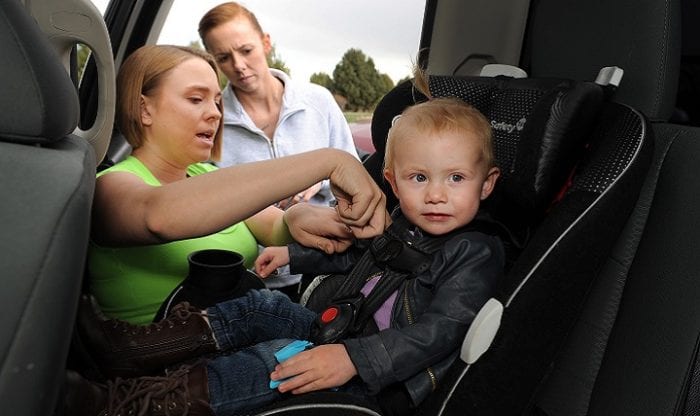 Garage sales can be dicey when it comes to products, but if you want to find an infant or a booster carseat at a low price, you can be able to strike a few good ones. Lots of times, they are usually sold if the family needs to get rid of them, and many times, if the children are grown up, they'll be getting rid of these quite readily by offering them at a lowered price. Many garage sales are filled with items for kids as well, so it can't hurt to take a look, especially if you can't find a stock somewhere else.
You may get lucky at estate sales as well if you're looking to buy some carseats, but they typically aren't as good when it comes to buying this sort of item due to the audience these sales usually have. But it never hurts to look, and it's a resource that you should look into.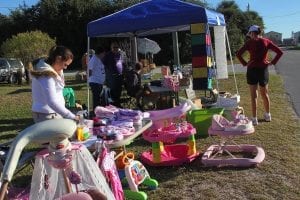 Check Before You Buy
Always check before you buy. Check not just the price but its functionality, comfort, and if it is safe so you don't have to address any defects later on. You may want to attach it either with a seatbelt or a LATCH system, and you should look at the size of your car and how the seats are to determine whether it will be a belt or LATCH system. If you do decide to use LATCH, make sure that you know where the attachments are in the car. You should also look to see how much room there is in the back. An infant carseat with a larger base may not fit smaller cars, but you may go for something a bit narrower as well. You should also factor in how many children you have and how many will have carseats. One big thing before you buy is to do your research because that will save you time and money. You don't want to purchase something only to find out it doesn't fit your car, right? That is something you should always focus on before you buy this. Also, it is important to check their recommendation for your baby based on age and weight. Lightweight rear-facing carseats are for babies aged 2 years and below. Once your baby has outgrown this stage, a forward-facing carseat is recommended
Consider Going Convertible
Convertibles are popular trends to follow for a good reason. These can be adjusted from rear-facing to forward-facing, to even a booster, and they can last parents up till the age of 10 or later, which by then, won't' need a push cart for older kids. If you want to take advantage of great offers, look for a convertible first designed specifically for your needs before you buy one. You may have to pay a higher price in terms of the initial investment. However, if you want to save money by not buying 100-dollar car seats or boosters every other year, then a convertible is the best option because they can be adjusted both in terms of position and even seat height in many cases, so they will end up lasting a long time as well with proper care while your kiddo is growing. The one downside to these is they typically can't be removed, so you'll want to choose the one that you can install in your car before you even consider buying. Maxi Cosi is one of the brands that offer great convertibles.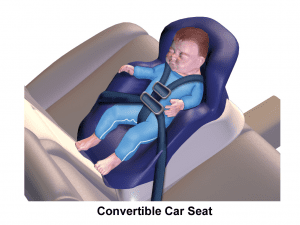 Get A Car Seat Stroller
Car seat stroller packs are nice if you want something easy to move about. The price of a stroller can be expensive, but if you want to get an easier travel system, you can typically get the prices lowered. Essentially, this can be used for both strollers and carseats, which is an awesome offer if you don't want to spend a lot of money on both of these and also if you don't want to up a sleeping baby or get them out of an infant car seat. It's something that should be considered.
The one downside is these tend to only accommodate a few years, so far less than the convertible option does.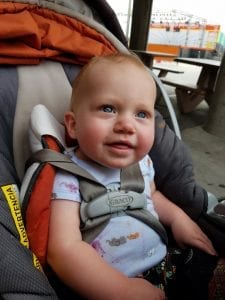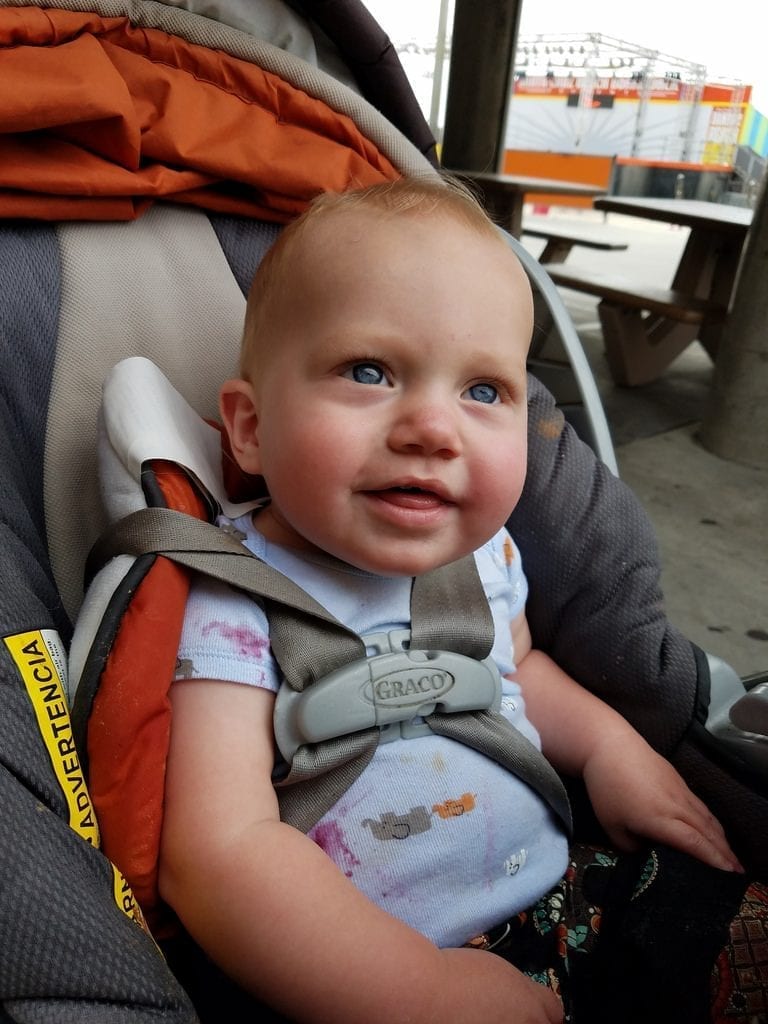 Car seats are great for kids in that they can protect the kid, and parents don't have to worry as much about how they're faring. Instead of having to spend a ton of money, you can search for these deals, and from there, you can ultimately save more money than you've ever thought possible and create a better and safe environment for your child as well.
FAQs
Where can I get a free car seat?
You might be thinking that Black Friday is always the best time to get the best deals. There are other seasons of the year when they go on sale, so watch out for these, especially for those looking for gifts. You must also watch out for Target's trade-in event, which usually is held during Springtime. They have a coupon for a 20% discount on new car seats. Make sure to watch out for various offers within the year by great brands like Britax, Chicco, Maxi Cosi, Graco, and Evenflo are up for grabs. These sales are normally announced on some sites and online articles.
How many car seats can you trade in at Walmart?
Walmart would accept used car seats for trade-in even if it was not purchased from them. Walmart Customer Service Counter accepts a maximum of 2 from each customer. One will receive a $30 Walmart gift card that you may use for in-store or online purchases. These are great deals that one with a budget should take advantage of. Sign up for the Walmart newsletter or visit their page for updates on their trade-in events.
What is the #1 rated car seat?
According to ReviewWise, an independent review site, the best in 2022 is Graco 4Ever DLX.
Do Graco car seats go on sale for Black Friday?
Yes, Black Friday is a great opportunity to find bargains on popular brands like Graco, Britax, and Chicco. It's a time to watch out for sales and promotions, especially if you're looking for a compact and versatile car seat like a Graco One convertible. Take advantage of this event to get your hands on high-quality ones at lowered rates.
Do strollers go on sale during Black Friday?
Yes, manufacturers like Britax and Chicco put their strollers and car seat other accessories on sale during Black Friday, while a few offer them at a discounted price almost all year round.
Is it worth buying a travel car seat?
What time of year are cars cheapest?
How often should you buy a car seat?
Are inexpensive car seats safe?
Do car seats expire?
Last Updated on April 11, 2023 by Inma Barquero
DISCLAIMER
(IMPORTANT)
: This information (including all text, images, audio, or other formats on FamilyHype.com) is not intended to be a substitute for informed professional advice, diagnosis, endorsement or treatment. You should not take any action or avoid taking action without consulting a qualified professional. Always seek the advice of your physician or other qualified health provider with any questions about medical conditions. Do not disregard professional medical advice or delay seeking advice or treatment because of something you have read here a FamilyHype.com.