Looking for 3rd grade books? When it comes to helping your child read, sometimes finding the right books for a 3rd grade girl can make all the difference in the world. When 3rd grade girls are interested in what they're reading, they will enjoy it more and will be more likely to turn into kids who love to read.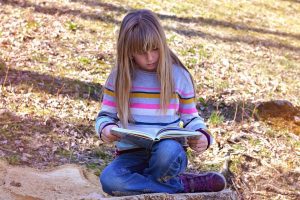 Not all kids will like the same kinds of books. For instance, third-grade girls like different types of books compared to boys. Some children like reading chapter books. Others in third grade will still like reading some picture books. It's ok for third-grade readers to still enjoy some picture books, but there are great chapter books for third or more advanced readers. Here, we'll give you a few of the best books for third-grade girls that they will love and help keep them reading.
Reading is essential for children because it helps enrich their minds, builds vocabulary, and makes them smarter. Plus, it forms a good habit for them later on, and you'll be able to, as a parent, get them to read even later on. But, in this day and age, it's hard to get a new kid to learn a whole lot, but luckily, we have the perfect books for them to enjoy. Here is a list of a books for 3rd-grade girl.
Anne Of Green Gables
This is a timeless classic that is popular with younger girls. The story follows Anne Shirley and her adventures in amusing and exciting little adventures, and also the lessons she learns. This is an excellent book if girls want to read about a young heroine with a lot of spunk, but one small downside to this one is that there is a lot of vernacular that's a bit more complex since it is an older book. It also does have a couple of sad deaths, and the descriptions can be a little bit tedious, but it is a great book with some powerful messages. This is a good one to put on summer camp reading book lists. It's an award winning story, originally written by Lucy Maud Montgomery, that has been readapted many times for more books and movies, even shows. It's appropriate for young readers of this age level, with a slightly advanced reading level.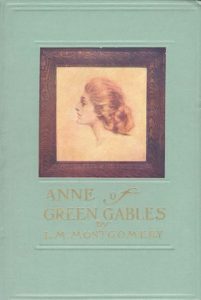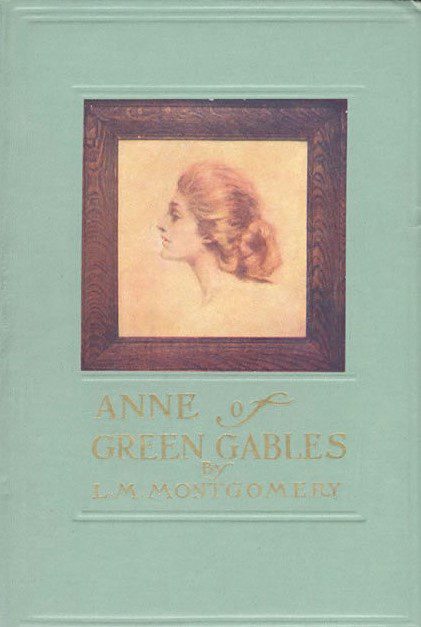 Bridge To Terabithia
Bridge to Terabithia is another popular classic and is an award-winning Newberry honor metal book. It focuses on the friendship between a boy and a girl who both utilize imagination and create a world of their own without the bullies that are in this. It is a bit of a sadder book due to the death and grief within this, and it might be a bit upsetting to some children. It's a good one to show to children through the harshness of real life and it does have some great lessons. It is suitable for older third-graders, though, since it does involve some questionable language such as "hell" and "damn." 
One thing to mention here is that there are certainly different levels of understanding in young readers. You want to make sure that your third grade readers are understanding what they're reading in chapter books. You can do this by allowing them to read a couple of pages to you and then having them summarize what they just read. If they can't tell you what is going on in the story, then you should look for some other books for third graders that might be more appropriate for the level of reader your child is. There are some great chapter books that are a little easier to read and won't have such heavy subjects for the content.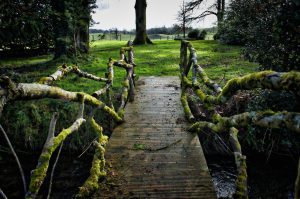 Diary Of A Wimpy Kid 
This is another classic, and it is a blockbuster book series. It stars in a middle school that usually doesn't get it right the first time, and kids that are known for their cluelessness and a knack for accidental trouble magnet. It is excellent because of some of the humor that Greg has, and it is a laugh-out-loud book series. This is one of the a books for 3rd-grade girl since it is highly-relatable for their age group. If you're worried about it being too violent, you don't have to worry about that, because even the dad does research on video games to make sure they're not too intense, and his mom is trying to raise her son to be the most respectful boy that he can be. Parents will appreciate seeing these good parents in the books, but the kids will love just how funny this can be, and why they're worth checking out. 
Books for third graders should be relatable. When the main characters are similar to the young early readers reading the stories, it helps draw them in because they can more easily imagine what's happening as they are experiencing much of the same things. The Diary of a Wimpy Kid books are certainly relatable for 8 and 9 year olds. These are best chapter books for young beginning readers.
Artemis Fowl 
This is a series that may be good for third graders who can handle a little bit of a more mature book series. It is a best-selling series about a millionaire criminal mastermind who takes on fairies to get gold. It is really well-written, sophisticated, and super witty in style and characters. This is good for both parents and kids, especially if you're a parent that loves fantasy and want to read it to your child. It is excellent because it does have a lot of action, but as of note there is some violence in it, more than most books, but girls do like this because of some of the cool aspects of it, and the fact that it is a good book for them to check out if they're kids that prefer more action content. 
If you have a young boy in the house, he will probably enjoy this book, also. Boys love the action and fantasy of this book just as much as girls.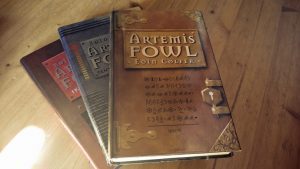 Harriet, The Spy Book
Harriett, the spy, is a good thing for kids that typically have issues with being themselves. They're entertaining books, but some parents may not find her to be the best role model due to some of the things she thinks, and the fact that she's stubborn, sneaky, and a little self-absorbed, but it also creates a realistic character that girls will enjoy. Plus, it's a female lead, and lots of kids like to have that type of connection with nature, and if your daughter has ever felt excluded, this is an excellent book to check out. 
The point of Harriet, the Spy is to show kids that they can be who they are and that's just fine. These are good for 7 and 8 year olds, along with older, more advanced readers. 
Smile 
Smile is a graphic novel that follows family dynamics between one girl and her sister Raina and her younger brother Will. They are a bit exaggerated at times, but if your daughter likes comics, and enjoys characters, or even has a sister that she may have a rivalry with, this is a great one to check out. It's also a good one if your child just likes comic books and characters with quirks. This is a fairly long book, at 213 pages. Sometimes, books for third graders need to be a bit shorter than this to keep them engaged. However, because this is a graphic novel, it should go over well.
Ramona Book Series For Students 
This is an eight-book series of humorous novels that star a girl named Ramona Quimby and her friends and family. It's a complete series, with the final book being published back in 1999. Two books within the series are Newberry Honor books, and they are available as complete collections. They are also known as the Beezus and Ramona series since those two are the two focal characters. The story talks about Ramona growing up, and while the first few books are a bit childish, the one where she turns 8, and some of the changes that happen are undoubtedly engaging and are relatable for young girls.
The Ramona series books were written by Beverly Cleary and have been some favorites for 7, 8, and 9 year olds for quite a long time. There are some good scenarios that have to do with kids and your best friends, as well as so many other things that 8 year olds, and others deal with. If your girls have brothers, we're not so sure boys love this series, but some of them may. They're great chapter books that seem to continue to stand the test of time with kids this age.
Geronimo Stilton
The Geronimo Stilton books are by an Italian author named Elisabetta Dami. The series is about a mouse that lives in a fictional place calluses New Mouse City which seems to be modeled after New York City. The mouse is an author and journalist who writes for a newspaper. Geronimo likes to be quiet and left alone but is often thrust into situations that make him have to stray from the type of life. You'll find that both girls and boys love this series of books. So, this is a good choice for families who have both genders.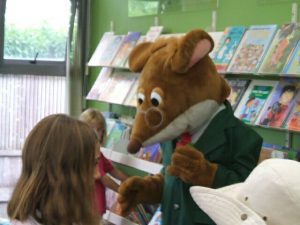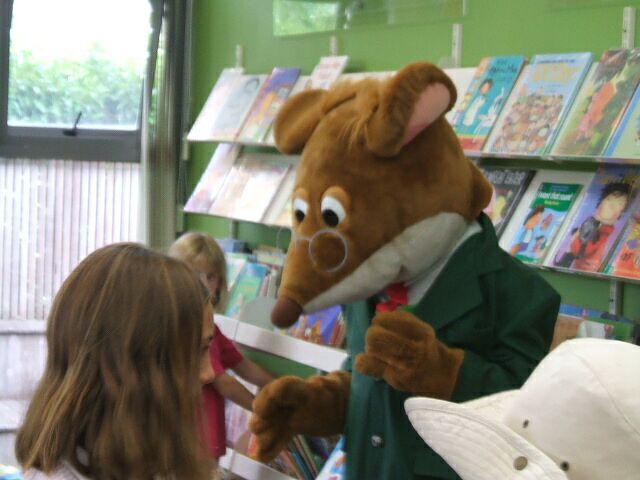 Tales Of A Fourth Grade Nothing
This is a book written by Judy Blume, a well regarded author of children's books. Judy Blume wrote this book back in 1972, but it's still very popular with young reluctant readers, today. This book is part of a series of other books known at the Fudge series. 
Wayside School
Wayside School is a series of great chapter book written by Louis Sachar where every chapter has some sort of crazy mishap that takes place with various characters. These are easy reads for most 8-year-olds and really fun for them. Other kids will even love the full-color covers of these books. They'll be drawn in right from there. This series is one that some boys love, also. The third grade age group is full of mostly 8 and 9-year-olds and they just love crazy mishap situations.
Nancy Drew Book
Nancy Drew is a series of books that has been around for decades and decades. The books are about a lady detective who's always working on some sort of mystery. The books are fun and intriguing, and can inspire young girls to do a different kind of job that maybe they didn't think about. There are a lot of these books, too, so if your girl likes these, she can just keep reading them.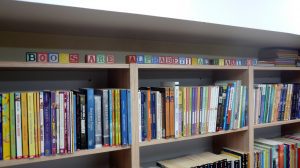 Finding good books for young girls can be hard, and it's something that you should consider if you have younger kids and want to get them started, these are some excellent options. Whether your child wants relatable female characters, they'll like, or even just action and adventure that they'll love, these books will get them on the right track, and get them to start reading more, which is how a child will grow as well in the future too for them. So which among these books for 3rd-graders are your top picks?
Frequently Asked Questions On Books For Girls (FAQs)
What are some excellent books for 3rd graders?
When choosing a book for third-graders, it is best to keep in mind that they are still developing their relationships with reading. Books with illustrations can help capture their attention. Good books recommended for third-graders include: Fantastic Mr. Fox by Roald Dahl, Cam Jansen Series by David A. Adler, Fantastic Frame Series by Lin Oliver, The Phantom Tollbooth by Norton Juster, The Wild Robot by Peter Brown (which has illustrations that aren't in full color), and Jake the Fake Keeps it Real Series by Craig Robinson and Adam Mansbach.
What are good 3rd-grade chapter books?
To encourage younger readers to keep reading, give them exciting and fun books to read. Some recommended books: Charlie and the Chocolate Factory by Roald Dahl, Mrs. Piggle-Wiggle by Betty MacDonald, Lost Treasure of the Emerald Eye by Geronimo Stilton, The Boxcar Children by Gertrude Chandler Warner, Make Way for Dyamonde Daniel by Nikki Grimes.
There are good chapter books by authors, like Brian Selznick, Nikki Grimes, Judy Blume, Beverly Cleary, Louis Sachar, and more.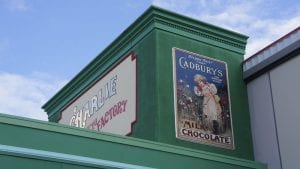 What is an excellent read-aloud for 3rd grade?
Even when third-graders can read by themselves, reading aloud is still an important activity for them. Recommended books for read-aloud include Charlotte's Web by E.B. White, Action Jackson by Jan Greenberg and Sandra Jordan, Babe the Gallant Pig by Dick King-Smith, and Because of Winn-Dixie and Flora and Ulysses: The Illuminated Adventures both by Kate DiCamillo. If you have a more advanced third grader, you could even try reading the Harry Potter series of books to them. 
What is the 3rd-grade reading level?
For third-graders, the Scholastic Guided Reading Levels are J-K, L-M, N, O-P, and Q. Their DRA Levels or Developmental Reading Assessment Levels are 16-18, 20-24, 28-30, 34-38, and 40. Third-graders Lexile® Level is 520L to 820L. Essential third-grade reading skills include decoding and fluency, exploring fiction and nonfiction, building knowledge, looking for evidence, and expanding vocabulary. 
How many words should a 3rd grader read?
At the beginning of third grade, a student may start by reading at least 50 words per minute. At the end of the third grade, they should be able to read 115 words per minute. 
Last Updated on April 13, 2023 by Bry Roquero
DISCLAIMER
(IMPORTANT)
: This information (including all text, images, audio, or other formats on FamilyHype.com) is not intended to be a substitute for informed professional advice, diagnosis, endorsement or treatment. You should not take any action or avoid taking action without consulting a qualified professional. Always seek the advice of your physician or other qualified health provider with any questions about medical conditions. Do not disregard professional medical advice or delay seeking advice or treatment because of something you have read here a FamilyHype.com.