There is nothing more important than protecting our children. As parents, we know we must be ever vigilant when it comes to choosing the toys and other items we use around our kids. One of the times children need protection the most is while riding in a vehicle. Infant car seats have seen many improvements over several decades. So, how do you choose the best one?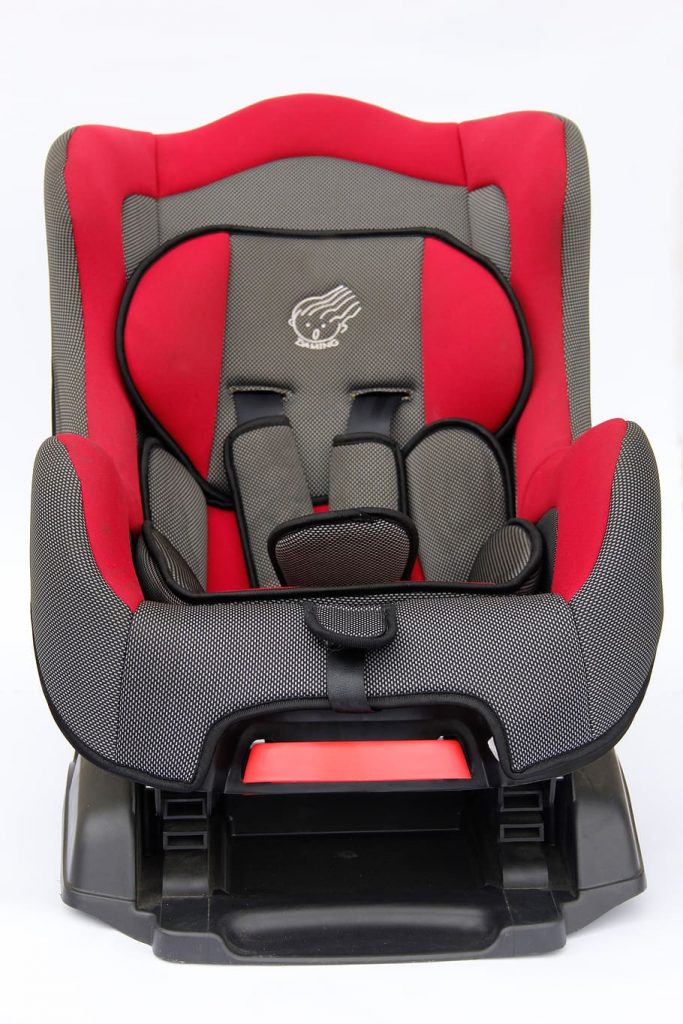 Finding the best infant car seat is about balancing your budget restraints with the most important safety features. Choose between a dedicated infant car seat or any of the convertible car seats that grow with your child. Check out the installation instructions. Impact protection is a must. Look for something that's easy to clean. You may also want to choose one that's compatible with a stroller.
The more you know about finding the best infant car seat, the safer your baby will be. You don't have to buy the most expensive one you can find to get the best. Don't go with the cheapest either. Mid-range infant car seats often test well and include many safety features. In this article, you'll learn what factors you should look at when you're choosing the best infant car seat. You'll also find some options currently for sale on Amazon further down.
Infant Car Seat vs. Convertible Car Seat
A dedicated infant car seat strictly accommodates infants. These are the baby carriers parents take into restaurants and grocery stores that have handles. Babies can sit in infant car seats on the way home from the hospital. They ride in them until they reach about 35 pounds. 
An infant car seat should always be installed in the rear-facing position. You will install it with the car seat belt or by placing a base in your back seat that the infant car seat clicks into. 
Convertible car seats grow with your child. You can use them from birth up to about 40 pounds in the rear-facing position. You'll turn the seat around to the forward-facing position at that point. Some models grow with your children all the way up to 80 pounds. 
Convertible car seats used with infants aren't as convenient as infant-only car seats. They're not designed for taking out of the car and using as a baby carrier or rocker. They're also heavy and may cost much more than infant car seats.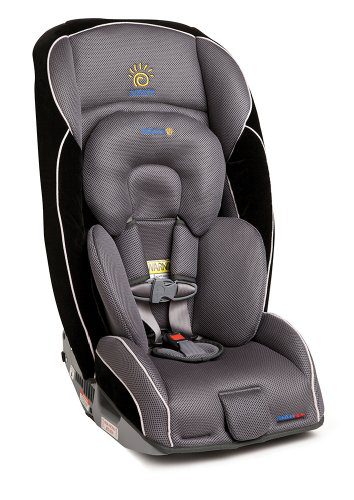 Installation Is Highly Important
Here's a stunning statistic. On average, about 59% of all car seats are installed incorrectly. When a car seat is not installed properly, it reduces the level of protection for the child riding in that seat. 
Look at the installation instructions for infant car seats you're considering. You should see if the seat is a good fit for your vehicle. Not all car seats are the best match for all vehicles. 
You'll also need to decide between a car seat that you install with the seat belt every time you get in and out of the car and one that comes with a base that stays in the car. If you opt for a travel system infant car seat that has compatible bases, you will install the base, so you can click the seat in it. This method is more convenient once you get the base installed correctly.
What Is Impact Protection?
Impact protection is built into some infant car seats to keep your child safer in the event of a side-impact collision. This type of collision is typically more dangerous for children than front or rear accidents. The impact protection is designed to take the brunt of the force.
Impact protection is built into the supports that surround the head of children riding in your vehicle. Not all car seats have it, but those that do offer more protection for your child. Look for how much impact protection there is among your possible options. Then, compare the options to make the best choice.
Easy-to-Clean Is Best
Babies and kids are messy. Find an infant car seat that's easy to clean. Many car seats have removable covers that you may throw in the washing machine. That's the best type because otherwise, your only option is to spot clean the car seat with mild cleaners or straight water. 
Travel System Infant Car Seats
Some of the best infant car seats are part of travel systems. This means the pieces all work together in combinations. The infant car seat is the center of everything. It is compatible with a base you install in your vehicle, as well as with specific strollers. 
Travel systems are versatile and offer parents convenience that takes away much of the unnecessary hassle they often experience. Some travel systems can be mismatched. If you're thinking of piecing one together, make sure you check for the compatibility between all the components.
Best Infant Car Seat Options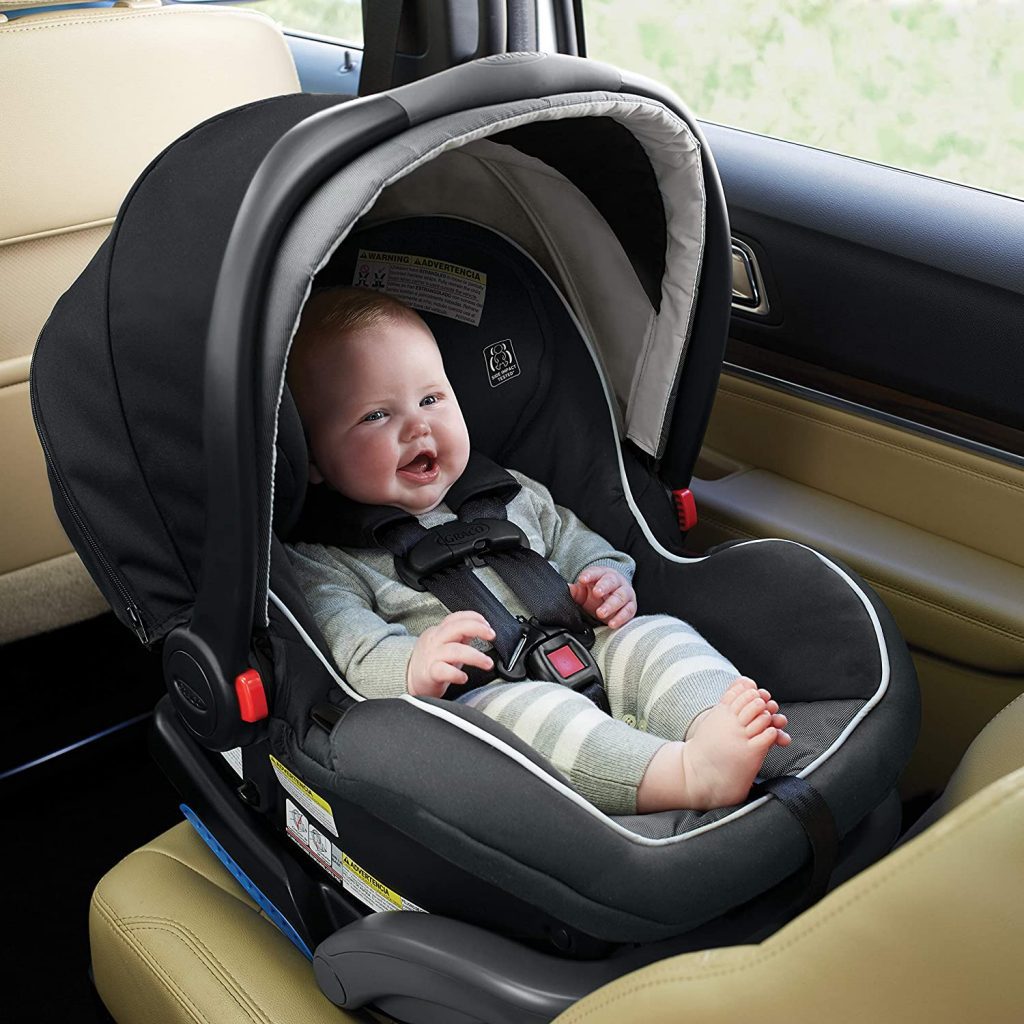 The Graco SnugRide is easy to install either with the stationary base or with the seat belt. It accommodates infants up to 35 pounds. This car seat should only be installed in the rear-facing position. The cover comes off for easy cleaning. The seat is equipped with the Simply Safe Adjust Harness System that allows you to secure your child appropriately as they grow. This Graco has four recline positions. There is also a canopy that rotates over the infant for protection from the sun.
Pros:
Cushion and seat cover are machine washable
Crashed tested rigorously
Secure base makes for easy click in and click out
Reinforced core to withstand impact
Install with LATCH system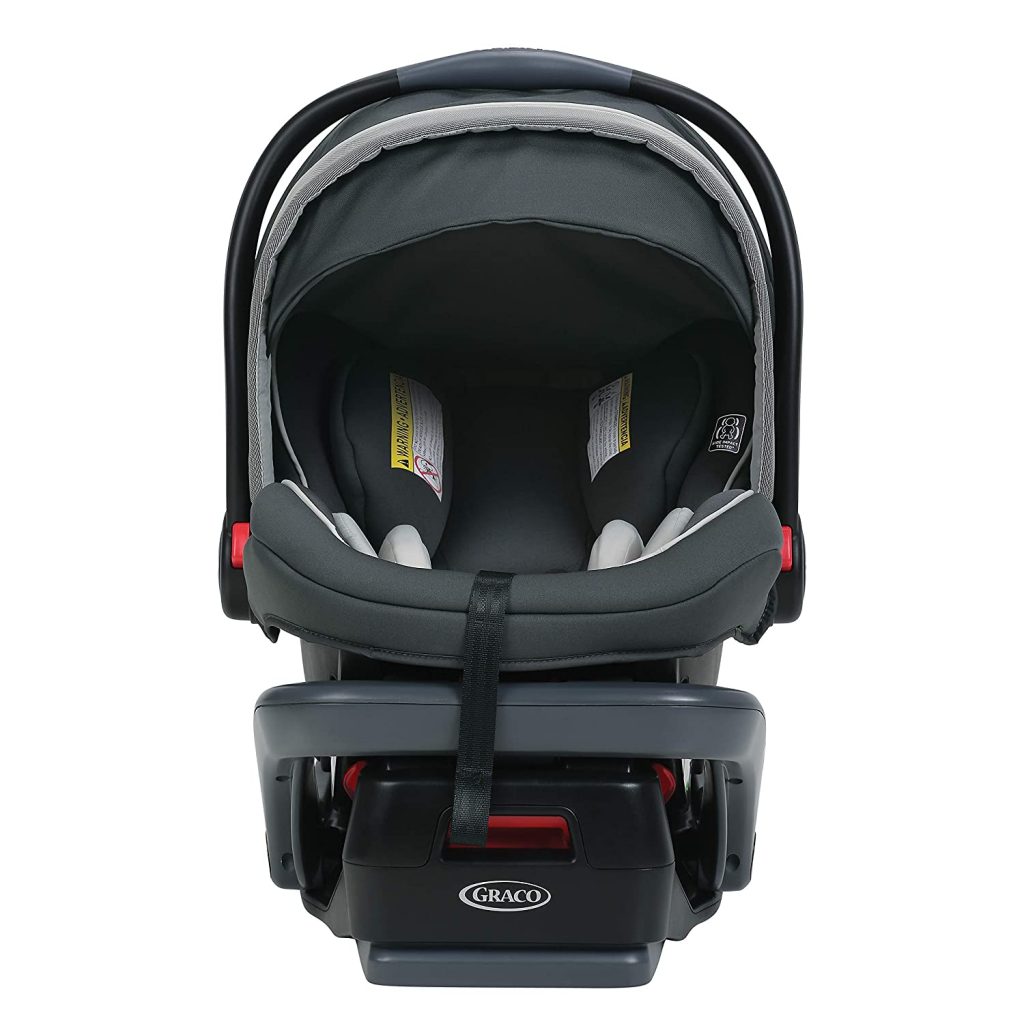 Cons:
Pricey
Canopy placement interferes with handle
Heavy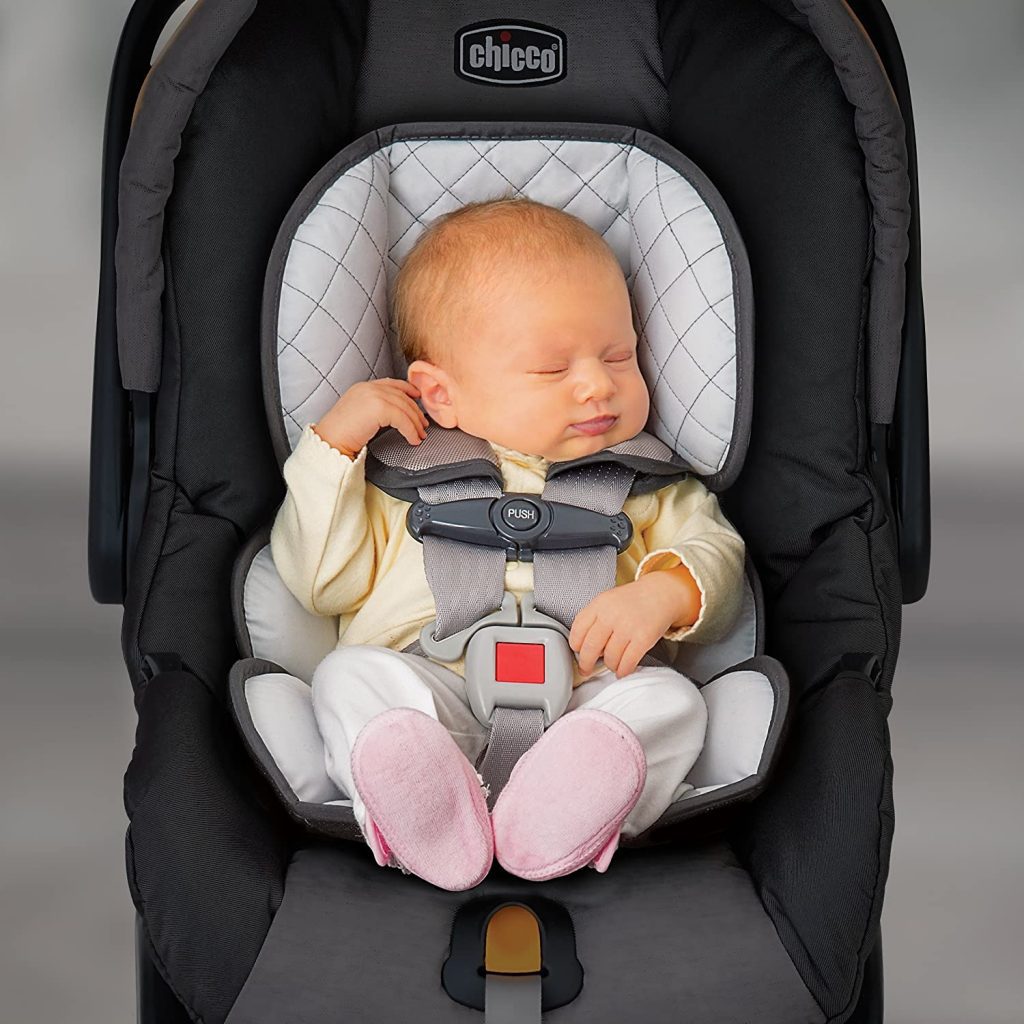 Chicco KeyFit 30 is part of a travel system. You can purchase the car seat bases to put in other vehicles. The bases are easy to install. Secure them in the backseat with the LATCH system. Use the RideRight bubble levels on either side of the base to install it evenly. The infant carrier clicks in and out of the base with ease. The same is true for the compatible stroller. A newborn insert is used until your child outgrows it for securing small babies. 
Pros:
Removable cover is machine washable
Affordable
Easy tightener for 5-point harness
Works within travel system
Lightweight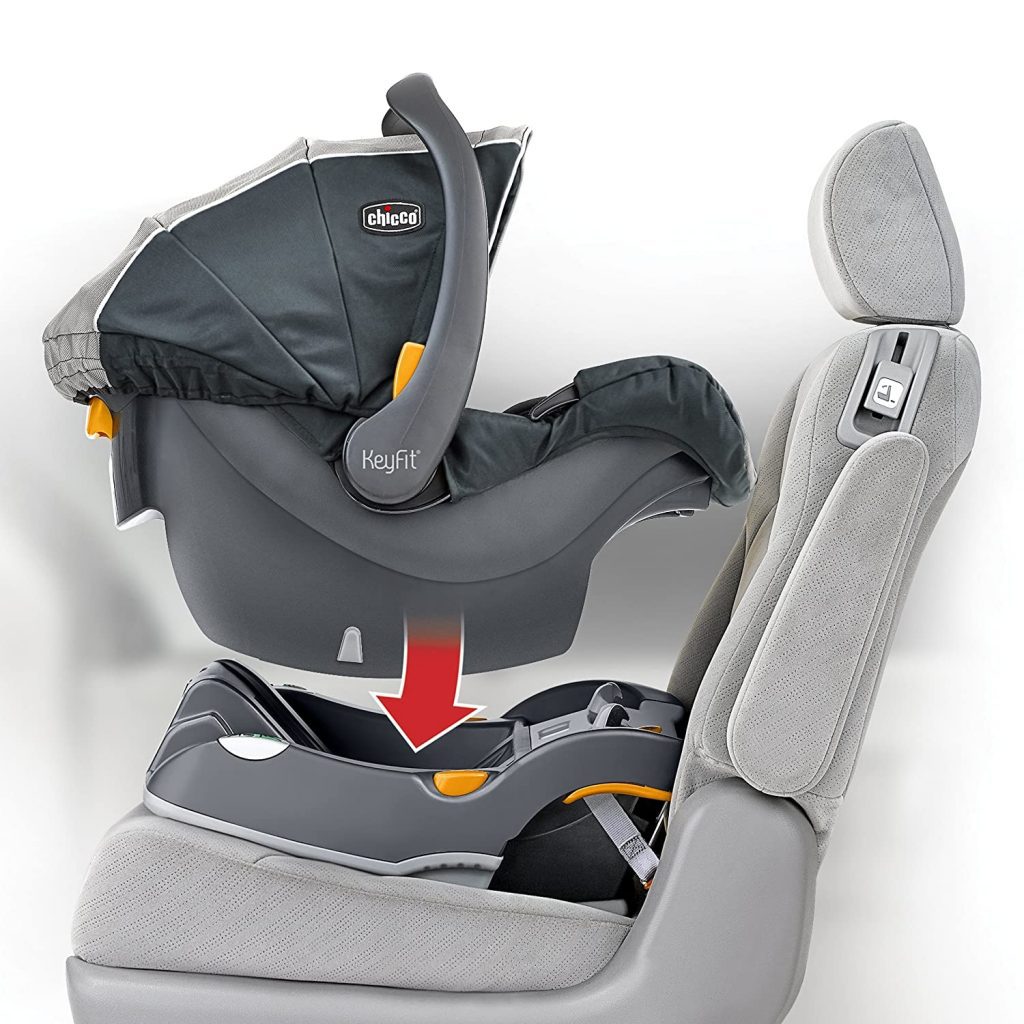 Cons:
Gets hot
Low weight/height capacity
Visor difficult to adjust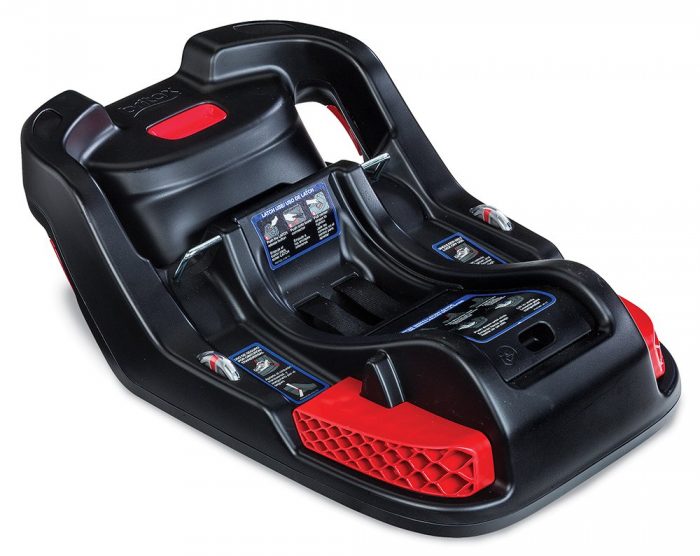 Britax is an industry leader that makes child safety products. This infant car seat base is compatible with the company's line of infant car seats. It makes taking babies in and out of your vehicle easier and more convenient. Rather than using the seat belt to secure the car seat, you simply click the seat into the previously installed base. This base is also designed to be impact absorbing which reduces the likelihood of injury to your baby. 
Pros:
Easy to click seat into base
Easy to install
Compatible with multiple Britax car seats
Sturdy base that secures well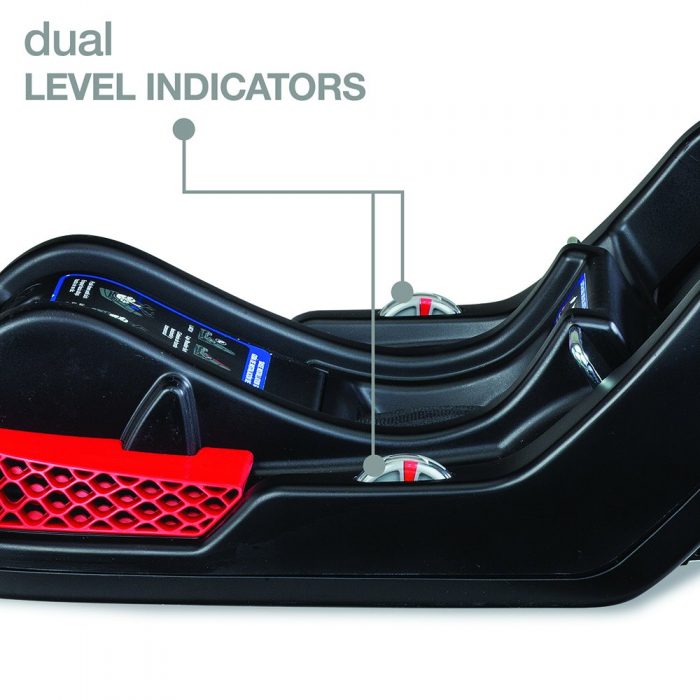 Cons:
Pricey
No dedicated metal belt tension straps
New base isn't compatible with old models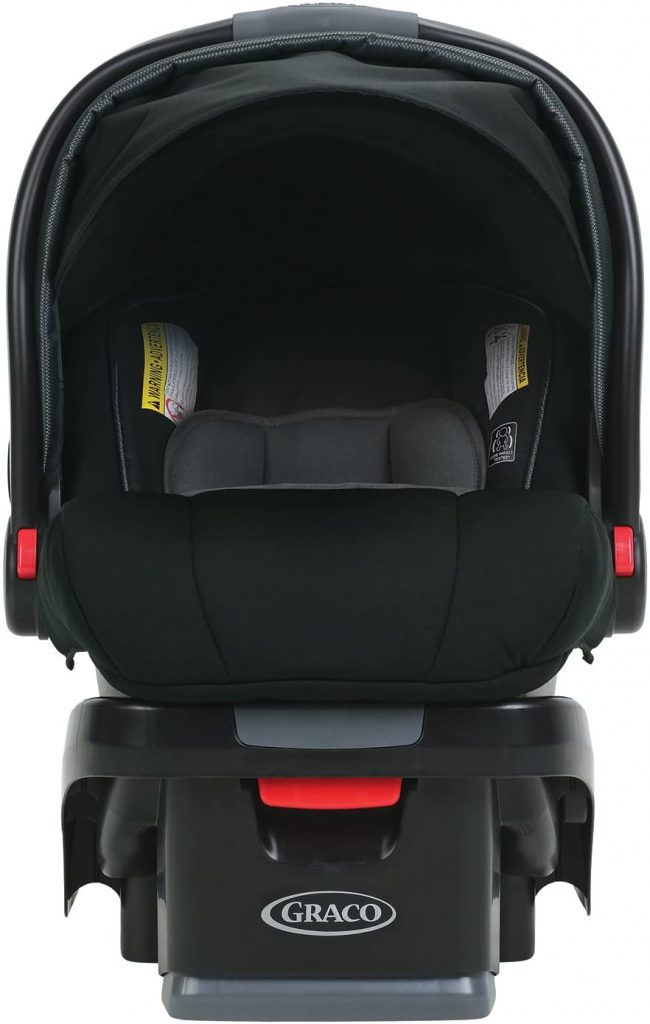 This Graco car seat is a good value. The base installation is easy and takes only three steps to complete. It secures with the LATCH system. The base offers four recline positions. This model has the rotating canopy to keep your baby protected from the sun and out of the wind. You also get the all-weather boot that keeps your little one warm in the cold months. This car seat is compatible with all Click Connect strollers by Graco.
Pros:
Affordable
Lightweight
Easy to install base
4 recline positions to grow with your baby
Sturdy materials with impact protection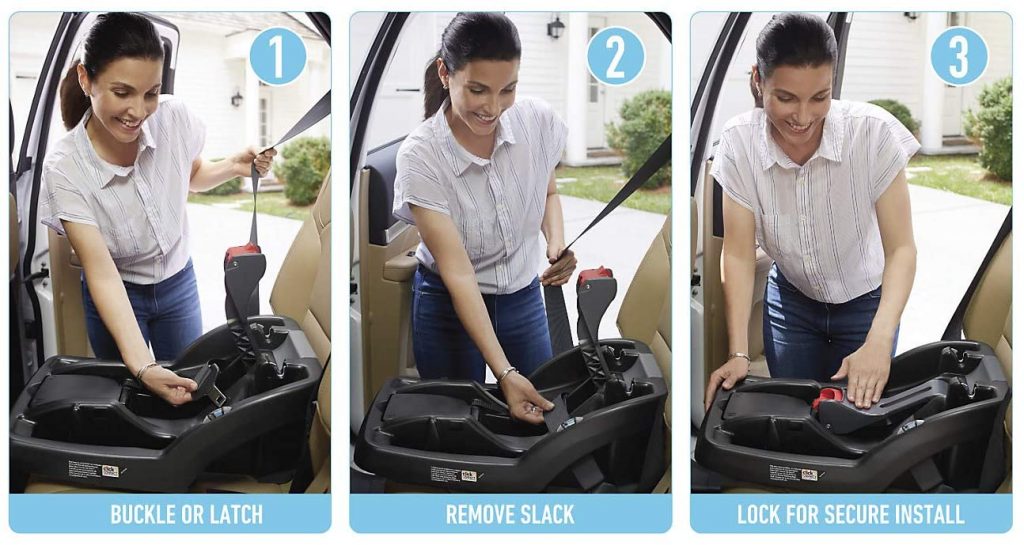 Cons:
Canopy is too close to handle
Release button gets stuck sometimes
Handle is difficult to adjust
Can You Use An Infant Car Seat Without A Base?
You can use an infant car seat without a base. The bases were created to make it easier to take babies in and out of the car. Without the base, you must secure the car seat with a seat belt each time you get back in the car. Or the alternative is to take the baby out of the carrier. 
Infant car seats come with instructions for securing them in vehicles without bases. Follow the instructions closely to ensure the safest ride for your child.
Conclusion
The best infant car seat keeps your child safe in the event of a car accident. You can choose between a dedicated infant car seat or a convertible seat that grows with your little one for longer. You'll want to investigate the safety features of all your considerations. See how easy it is to clean each one. You may also want to choose an infant car seat that's part of a travel system. Choose the safest car seat within your budget for the highest value.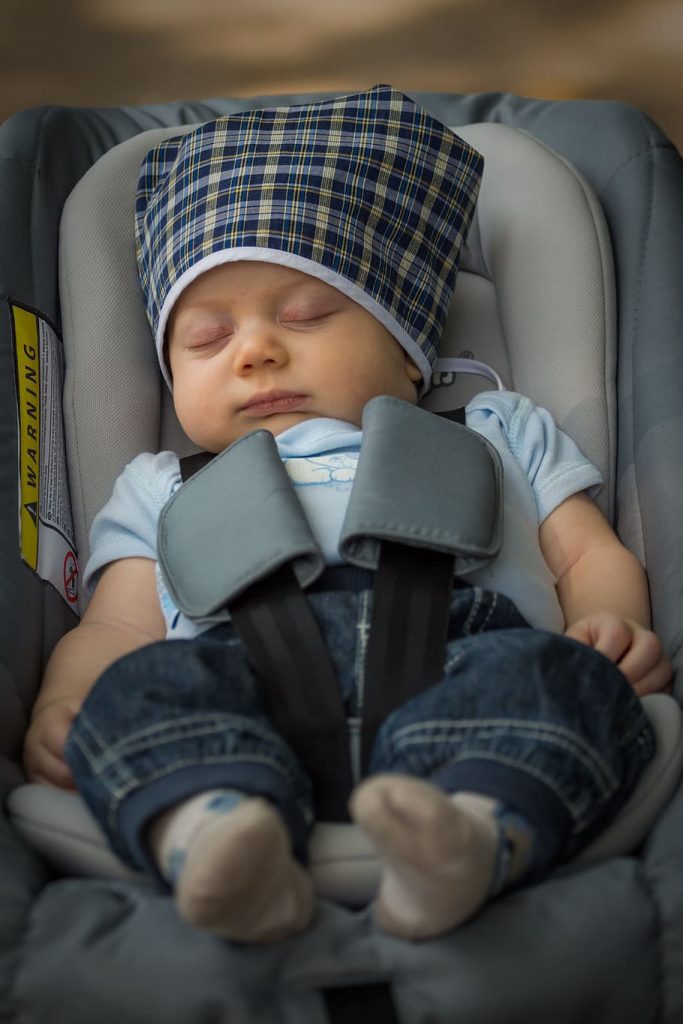 FAQs:
What is the top-rated infant car seat?
The Chicco KeyFit 30 is one of the consistently top-rated infant car seats.
What is the safest infant car seat in 2020?
This title went to the Chicco KeyFit 30.
What is the safest car seat on the market?
The safest car seat currently on the market is the Britax One4Life Clicktight All-in-One.
Are Nuna car seats worth it?
Nuna car seats are high-quality and easy to use. They provide good protection for infants. These car seats are worth it if the price tags fit your budget. If they don't, look for a more budget-friendly model from Graco or Chicco.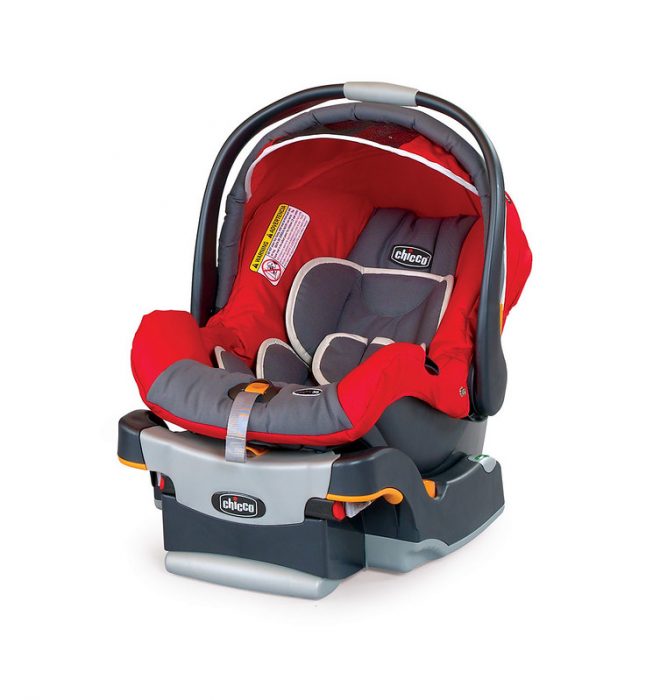 Is Nuna worth the money?
Plenty of other brands sell high-quality products at lower costs. Nuna is only worth it if you're staying within your means.
How long do babies use infant car seats?
On average, infant car seats are used for about a year. They can last anywhere between 9 months and 2 years.
Which car seat is better, Graco or Chicco?
These two are both good quality car seat makers. Graco has a wider variety and lower prices. Chicco is a little more premium and stylish looking.
Are all-in-one car seats worth it?
These car seats are quite economical. The seat grows with your child. You don't have to go out and purchase three or four different car seats to accommodate your aging child.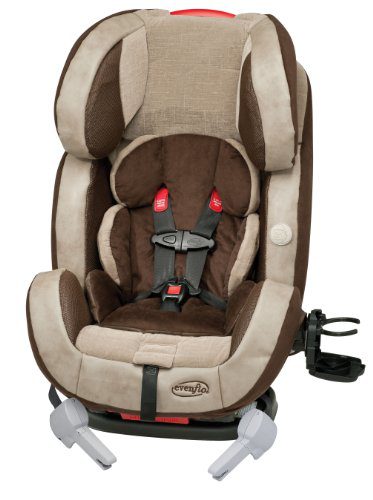 Are expensive car seats worth it?
Expensive car seats are worth it sometimes. They have high-quality materials, look nice, and include extra convenience features. Don't overspend on a car seat, though. That reduces the value. Look for car seats that fit well within your budget.
Disclaimer: FamilyHype.com (Family Hype & FamilyHype) is a participant in the Amazon Services LLC Associates Program, an affiliate advertising program designed to provide a means for sites to earn advertising fees by advertising and linking to Amazon.com.
DISCLAIMER
(IMPORTANT)
: This information (including all text, images, audio, or other formats on FamilyHype.com) is not intended to be a substitute for informed professional advice, diagnosis, endorsement or treatment. You should not take any action or avoid taking action without consulting a qualified professional. Always seek the advice of your physician or other qualified health provider with any questions about medical conditions. Do not disregard professional medical advice or delay seeking advice or treatment because of something you have read here a FamilyHype.com.