Are you one of those people who love planning road trips with your family? Or are you the type to always tag along during road travel? Looking to take your kids on scenic road trips? You would need reliable car seats for a comfortable travel experience for both you and them.
Being able to travel by land with our family is one of the most memorable moments that we can ever have. Exchanging stories about our personal experiences and taking pleasure in seeing beautiful sceneries during road trips are a couple of traveling activities that we can enjoy with them.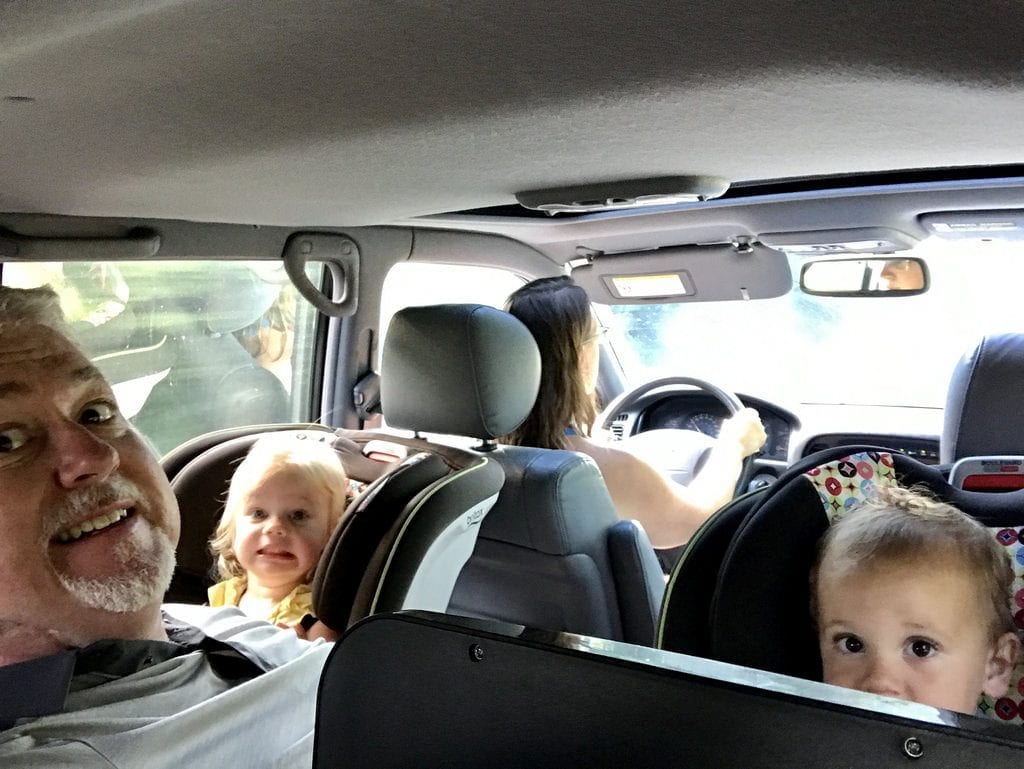 Still, we cannot ignore the fact that road trips can sometimes turn tragic if proper safety measures are not taken into account. That is why it is crucial to prioritize the safety of children by choosing the top convertible car seat, as recommended by the Highway Traffic Safety Administration (HTSA). They are specifically designed to reduce the risk of child-related accidents and injuries while traveling. When selecting a convertible category booster car seat, it is essential to consider guidelines and recommendations for extended rear facing positions, forward facing, and the proper use of adult seat belts.
Importance Of Choosing The Best Of Car Seats For Your Infants And Toddlers
Did you know that long hours of travel can be stressful for all age groups?  Traveling for hours may lead to nausea; that's why choosing the most suitable convertible car seat is essential in the process. It will provide comfort with no frills even if the kids have been confined inside the car all day long. Every young member of the family will get to enjoy while you feel confident that everyone is safe throughout the journey.
Aside from that, having the top car seat maintains peace inside the car. Young members of the family will have a good time whether they are sleeping or looking at the scenery. Quality time together is induced when everyone is not experiencing any motion sickness after all.
Lastly, choosing the most appropriate car seat will ensure the safety of your loved ones, especially if you have a baby on board. Only use a manufacturer-approved car seat cover. Since babies are more delicate than adults, proper installation is a must for a top infant car seat to guarantee a low risk of injuries. It also provides the right level of protection for the baby's developing bones if a collision happens. They have energy-absorbing foam to reduce whiplash. Most convertibles are safest in the backseat than the front, away from airbags. If possible, place only one in the backseat's middle. Make sure they are properly installed.
Factors To Consider When Choosing Best Car Seats For Your Toddlers
Parents surveyed and know that everyone is free to choose whatever they intend to buy. But if I were you, I would get the top infant insert car seat instead of the okay ones. So, here are three factors to consider when choosing the top safest one.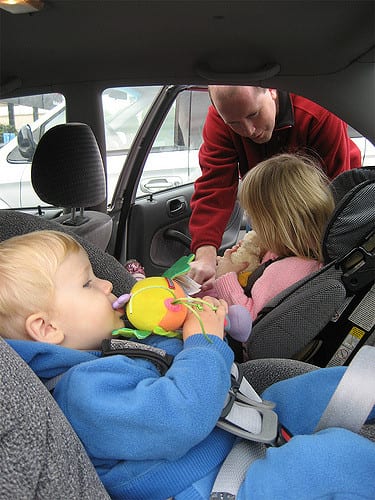 Car Seats For Age Group
Knowing the age of each family member is a huge help in selecting the right car seat group. Generally, the age group is divided into five. The first group is Group 0. This group includes babies that are one month to 9 months old with 0 to 10 kilograms weight and height limits.
The second group is called Group 0+ and consists of babies aged 1-15 months old and weighing 0-13 kilograms. Moreover, the third group, Group 1, represents babies that are nine months to 4 years old with a child's weight of 9-18 kilograms.
The fourth group is called Group 2. This group comprises kids between the ages of 4 and 6 years old, with a weight of 15-25 years old. The fifth group is called Group 3 and includes 6- to 11-year-old children who weigh 22-36 kilograms.
Car Seats Height
Height also plays an important role, especially when it comes to how the child will fit in the car seat. If you know that the kid is bigger than usual for their age, then it is better to look for sizes that correspond to their height. But if the child is smaller than average, then it will be useful to find a shorter one that allows for rear facing installation. They often start with an infant carrier and provide optimal safety for babies and younger children. Additionally, choosing one that is designed to save space can be beneficial, especially for families with three kids or more and limited space in their vehicles.
Car Seat Type
Various kinds of car seats have been built according to different age groups and sizes. The models include a child rear facing, forward-facing, combination, and boosters. The rear facing car seats are made for newborn babies until they reach 15 months old. Rear facing is ideal because it protects infants and toddlers from damage and prevents them from being ejected. Staying in a rear facing position is the safest car seat position for infants and toddlers.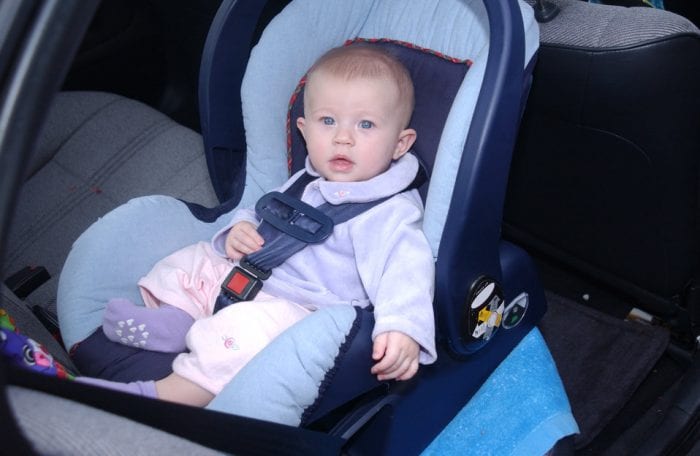 Meanwhile, the forward facing position is suitable for babies from 2-4 years old. As for the combination car seat, it is ideal for bigger kids between the ages of 4 and 11 years old. The most suitable booster car seat, on the other hand, is like a training product that a child uses before hopping into a regular one. It is often used by kids who are 11 years old and above. A backless booster is good for children aged five or six. However, the high back booster mode is safer. A high-back booster helps position the seat belt across the child's chest, hips, and thighs.
Best Car Seat: Buying The Best Car Seat For Your Toddlers
Selecting the top car seat is not complete without knowing some helpful tips before purchasing one. Since your goal is to provide safety measures and ensure that your family will have a peaceful trip, the for infants must always be new. You are not sure if second-hand ones are still in good condition and can be installed properly. Most car seats (pre-loved) might not be able to give the right protection for your toddler that older caregivers can't somehow provide. Always check for parts, especially the seat belt and anti-rebound bar, to ensure they are in proper working condition. Additionally, consider features such as a machine washable seat pad for easy cleaning and maintenance. A removable seat pad allows for convenient washing, helping to keep it fresh and hygienic. Furthermore, if you prioritize convenience and portability, selecting the lightest car seat available can make it easier to transport and install in different vehicles while still providing the necessary safety for your child.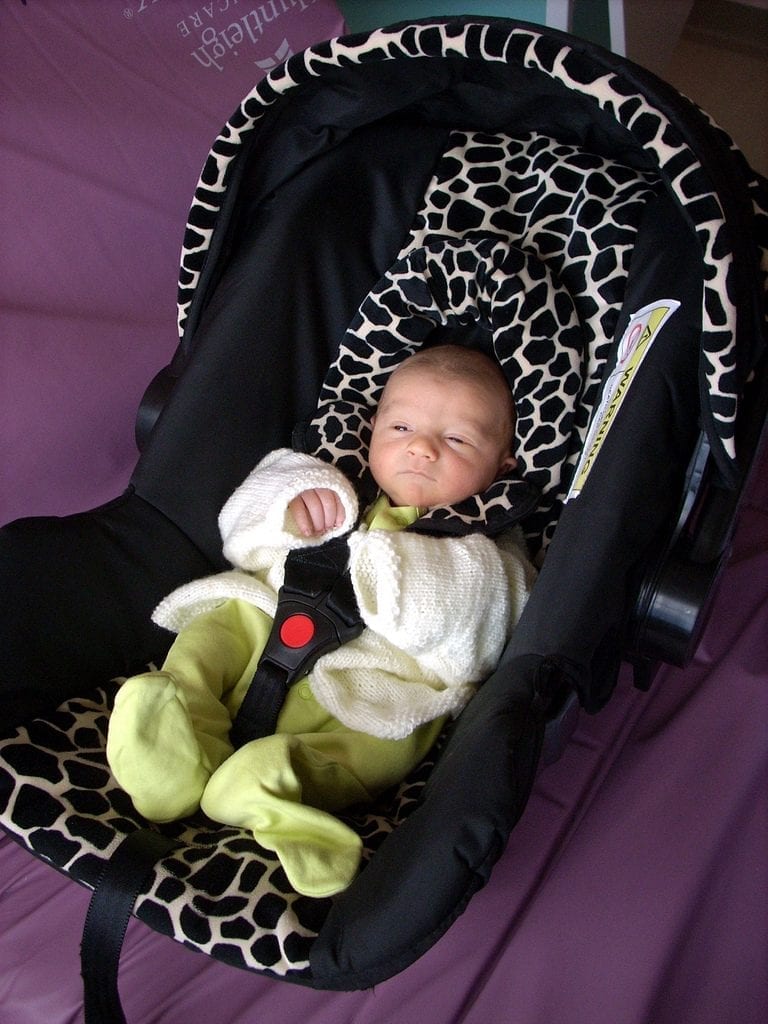 Make sure that you have done enough research about the brand and features of what you are planning to buy. Always consider the accessories incorporated provided. For example, the top car seat must come with a warranty to ensure that it can be replaced if it breaks. It should have a harness system for a secure fit and a sunshade to protect your child's eyes from the sun.
Furthermore, consider cleanliness as a form of safety measure. In other words, choose one that is easy to clean (can be hand-washed or machine washed). If you are already sure of the tips mentioned above, you are now ready to buy the top car seat for your toddler. But don't forget to consider the height and 30, 40, and even 65 pounds weight.
Best Car Seat Base
The #1 car chair, according to surveys, is the Nuna 2019 Pipa Infant Car Seat and Base. Aside from its top-notch safety features, it's made from high-quality materials with a five-point harness.
Best Car Seat Options
There are lots of useful and safe ones in the market nowadays, but among the top recommended by experts are:
Chicco KeyFit 30
Graco SnugRide Click Connect 30
Nuna PIPA Lite LX
Chicco NextFit Zip (nine recline positions)
Choosing The Best Car Seat
Your baby's safety is important, so it is also great that you know how to choose the right car chair. Note that car seats can help save the lives of children. When buying, you need to take into consideration the child's age, height, and weight limits and, most importantly, if it meets the safety standard. A child taller than 4 feet 9 inches and between 8 and 12 should use a belt-positioning booster seat until the vehicle seat belt fits comfortably. Here is an easy and quick guide for you to be able to pick the right one for your child:
0-2 years old uses a rear-facing to forward position chair
2-4 years old with a maximum weight limit of 40 pounds uses forward-facing
4-8 years old with height not exceeding 4.75 ft or 144.78 cm uses a booster
Best Car Seat Brands
By searching on the internet, you will find the top brands of car seats of 2023 that would fit into your car. The top brands that are always visible on every recommendation site include
Harmony Defender 360
Graco Children 4ever
Evenflo Chase
Diono Radian
Britax Frontier Clicktight System
Maxi-Cosi Mico Max 30
Doona Infant Car Seat
Safety 1st Grow and 3-in-1
Cosco Apt 40 RF Convertible
Chicco KeyFit 30
Aside from being manufactured by famous companies, many convertible seat brands have structural integrity. They have shock absorption features, which make them fit in most high-quality car seats. The materials used are incredibly significant as well, which leads the users to give them a high rating on review websites.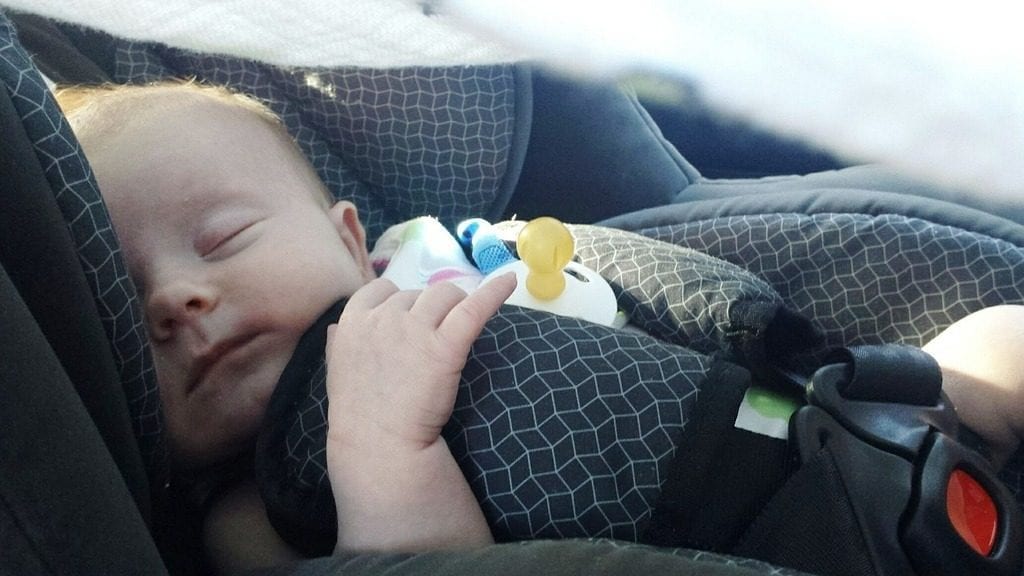 The next stage of child safety cannot be sacrificed when traveling with the family. Hence, selecting the most suitable car chair is essential to enjoy every moment fully. Since you have learned some tips and done some research, it is now time for you to select the right one for your toddler.
Best Car Seat FAQs
What Is The Safest Auto Chair In The Market?
The safest car chair in the market is Britax's Marathon ClickTight. It's super easy to install, regardless of how it's placed in any car.
What's The Safest Infant Auto Chair 2023?
The safest baby seat of 2023 would be the Graco 4Ever DLX 4-in-1 Infant to Toddler Car Seat. It is built to protect your child in whatever position he or she is in.
What's The Top Auto Chair For A 1-year-old?
The top car chair for a one-year-old is the Chicco KeyFit 30. This car seat safely accommodates children who weigh four to 30 pounds. Its maximum height limit is 30 inches or whenever the child's head already sits over an inch from the shell.
Britax vs. Graco: What's The Top Car Seat?
When comparing Britax to Graco seats for strollers, it depends on how you will use the car chair and in what age group. Some Britax's are better than Graco's, and vice versa.
What Is The Best 2023 Car Seat?
The top 2023 car seat is the Graco 4Ever DLX 4-in-1 Infant to Toddler Car Seat. It has six position recline positions. Choosing this kind of car chair is worth every penny because it is designed to last up to ten years. It also has a rigid latch system (Lower Anchors and Tethers for CHildren) that makes it effortless to secure.
Are The Most Reasonable Car Seats Expensive?
Price points are considerations. There's no proof that expensive ones are safer to use than ones with an affordable price to save money. Instead of dwelling on that, a properly secured car seat would attest to the safety of your child.
Are Maxi Cosi Coral XP Car Seats Best?
Maxi Cosi is known to be one of the leading car seat manufacturers that comply with safety regulations and undergo crash tests to ensure that their products are safe for infants and bigger children.
How Much Do Car Seats Cost?
It is worth noting that most, on average, cost around $80 to $400. The high-end ones have some added special features compared to cheaper ones, but they are all the same when it comes to safety. All must pass crash test results, and the child passenger safety technicians check before they are sold in the market.
Is Nuna Worth It?
Nuna is classified as one of the high-end baby gear brands. Their products are crafted to last a long time and worth every penny. It has 7 position height adjustable headrest.
Are All-In-One Car Seats Worth It?
Most all-in-one car seats are more costly compared to infant seats, but they are reasonable enough because of their long-term use. You don't have to change to a new one because an all-in-one car chair does it all.
Many parents would agree that while the average all-in-one seat will almost always cost more than a regular infant or toddler chair, it may actually be the most economical choice in terms of long-term value. Rather than buying three individual seats as your child grows, you can keep the same all in one unit to grow with your child. That secures a parent's love.
Are Graco Car Seats Safe?
Yes. All the car seats from Graco meet or exceed the Car Seat Safety Standards and Testing. The Graco car seats are also crash-tested to help protect your child. Additional safety features are an anti-rebound bar, a trueshield technology for side-impact protection, and safety surround technology.
Are Graco Car Seats FAA Approved?
Most harnessed car seats of Graco are approved for aircraft use. Always check the owner's manual for the specifics. If it is approved to be used in the aircraft, it has a sticker saying that "this restraint has been certified for use in motor vehicles and aircraft. Even if the manufacturer's instructions indicate that the car seat is FAA-approved, it is important to call the airline before traveling regarding their policies.
Is The Graco 4Ever FAA Approved?
Yes. The Graco 4Ever DLX is approved by the FAA when the harness is in use. When used as belt positioning booster seat, Graco 4Ever is not approved for use on board the aircraft.
What Is The Safest Graco Infant Car Seat?
The Graco SnugRide SnugLock Extend2Fit 35 is the top when it comes to safety. This Extend2Fit convertible comes with extra legroom and an anti-rebound bar, performed well in crash tests, has impact-absorbing foam in its shell, and meets or exceeds the standards set by the US Federal Motor Vehicle Safety Standards.
When Should I Buy My Baby Car Seat?
You should have the infant car seat by approximately 32 weeks, just in case your child arrives a bit early.
What Car Seats And Strollers Do Celebrities Use?
Celebrities usually use Nuna, Bugaboo, MacLaren, Maxi-Cosi, Quinny,
What Does Linear Side Impact Protection Do?
Side impact protection strengthens the sturdiness of the doors and disperses the energy in the case of a side-on crash.
What Does A No-Rethread Harness Mean?
A no-rethread harness is a type of harness in 49 inches car seats that allow the adjustment of straps without the need to unhook or reroute the harness.
Do I Need Anti-Rebound Bar And Load Leg?
They are recommended. The anti-rebound bar reduces movement as it goes back to the vehicle's back seat. The load leg lessens the initial movement toward the point of impact in a crash. The anti-rebound bar and load leg are features added for child safety.
What Is A Bucket Seat In Car?
A bucket seat is designed for a single person. In cars, it may be considered an easy chair.
What Is The Highest-Rated Car Seat?
Which Country Has The Safest Car Seats?
Is The Car Seat Safer On The Front Or Back?
Is A Car Seat Safer The More Expensive It Is?
What Is The Difference Between A Car Seat And A Booster Seat?
Other Resources
VeryWell's Child Car Seats Review
BabyList Instagram
MadeForMums Instagram
WhatToExpect Instagram
Check Out BabyList On Youtube for Child Essentials
Review In YouTube
Last Updated on April 11, 2023 by Bernadine Racoma
DISCLAIMER
(IMPORTANT)
: This information (including all text, images, audio, or other formats on FamilyHype.com) is not intended to be a substitute for informed professional advice, diagnosis, endorsement or treatment. You should not take any action or avoid taking action without consulting a qualified professional. Always seek the advice of your physician or other qualified health provider with any questions about medical conditions. Do not disregard professional medical advice or delay seeking advice or treatment because of something you have read here a FamilyHype.com.