You might feel on top of the world once you see your child taking his or her first steps. Your child's first steps indicate that your baby girl or baby boy is slowly transitioning from a baby to a toddler. In time, you will have to be on the lookout for your child as he or she tries to explore the world. For your child, their world around them includes your kitchen counter, your sofa, and even the bathroom. For little tots starting to explore the world, their feet should be safe from any harmful material that may cause injury. These may include sharp toys and other household items. This is why walking barefoot should be relaced with the right pair of baby walking shoes.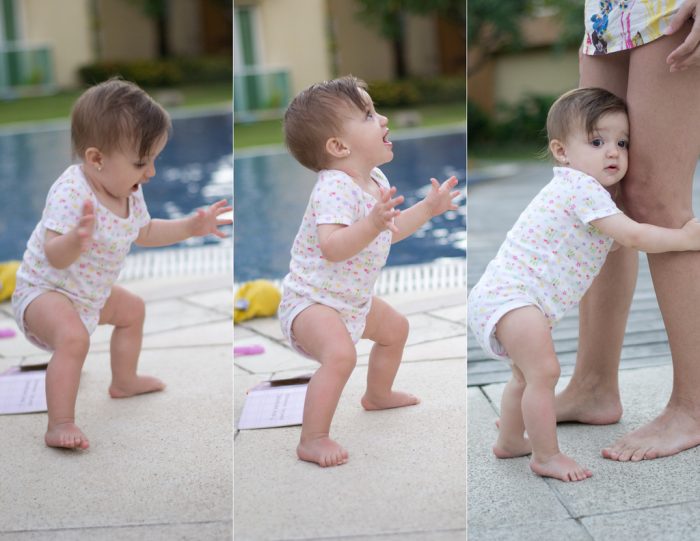 Buying the right walking shoes can protect your child's feet from any injury. If you are still at a loss on how to obtain your child's first infant walking shoes best for learning to walk, get the top fail-proof tips by reading this article.
Breathable Materials And Design
In choosing the walking shoes best for learning to walk, you should take into consideration the material used to make the shoes. Walking shoes made with breathable material, such as mesh, are recommended for toddlers. Breathable materials prevent moisture from accumulating inside your child's shoes. Shoes that have mesh material also allow your baby's feet to breathe. Breathable shoes also mean a more comfortable walking experience for your child.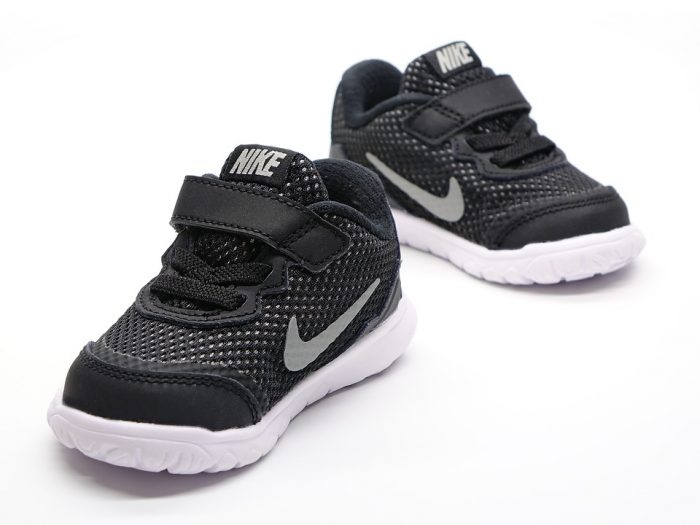 Infant Walking Shoes Best For Learning To Walk Should Be Made Of Lightweight Material
In addition to securing that the infant walking shoes are made of breathable material, the best shoes for new walkers should be lightweight enough for your baby's feet. Some infant walking shoes are fashionable but weigh several pounds. These kinds of shoes can make your child very uncomfortable. Your child's comfort should go before style at any given time.
Sole Flexibility
When looking for the perfect infant walking shoe, try bending the soles to check if they are flexible enough to adjust to your child's movement. If the soles are too thick, they may get in the way of your child's progress. Generally, soft rubber soles are best for infant walking shoes. Put in mind that your child is still getting used to wearing footwear. Their first shoes should have a soft rubber sole that allows them to do what he or she wants without being too restricted.
Check For Safety Issues
If the shoes you have been eyeing have clasps or fasteners, check first if the items are not defective. Also, check if the shoe model is not in the list of products recalled by relevant government authorities, as there have been safety issues with some infant walking shoes.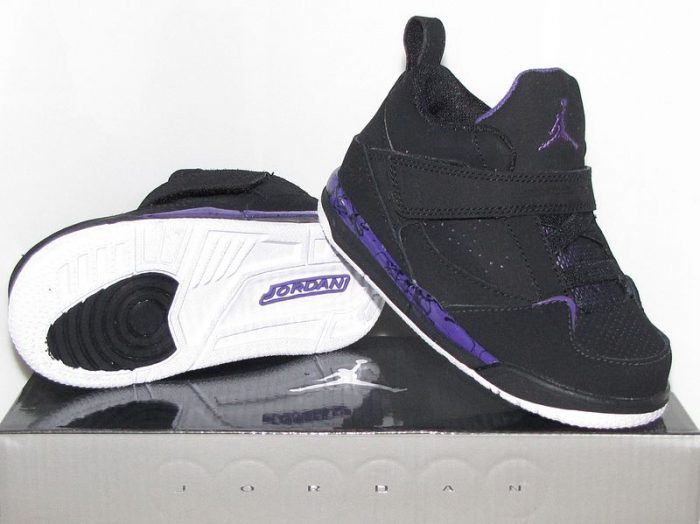 Bring Your Child With You When Looking For The Perfect Shoes
When buying the perfect first walking shoes best for learning to walk, have your child go with you to the stores. It's hard to estimate your child's shoe size by just looking at your child's feet. Your best bet is to let your child try on the shoes themselves. You can make your child walk around and see if they feel comfortable in them. By bringing your child to the mall to try on the baby walking shoe, you can save more time instead of letting your child try the shoes at home and then exchanging them again if the shoes don't fit.
The right walking shoes can help your child to explore the world. These shoes should have the right fit—never too tight or loose. Too tight, and your child will have blisters. Too loose and your child could trip while walking.
You should also scrutinize in making the shoes—whether they are made with mesh or leather. The shoes' breathability can help your child walk around more naturally. The right walking shoes will not get in the way of your child's curiosity about his or her surroundings and a soft rubber sole is the best baby walking shoe option.
Also, your child's safety should be a top priority. Check if there are product recalls with the shoe model you are eyeing.
While choosing your child's first walking shoes can be challenging, your task will be made easier with these tips so finding the perfect pair of baby shoes for your new walker will be made easier. Baby walking shoes also make for great items to put on a baby registry.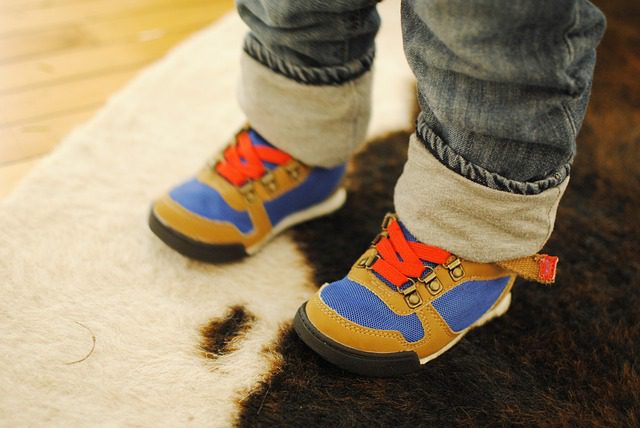 Frequently Asked Questions (FAQs)
What are the best walking shoes for babies?
The best walking shoes for babies are the Soft Motion Jazzy Sneaker by Stride Rite. The Stride Rite shoes are the best baby walking shoes for new walkers because they have a rounded toe box and soles that help a child find their balance, improve their flexibility, and avoid slipping all over the place. These Stride Rite Soft Motion shoes are great for babies learning to walk because they are made of high-quality materials and are safe.
Do babies need shoes for walking?
The truth is that babies have no use for shoes when they start learning how to walk. However, manufacturers still produce walking shoes for infants because some parents are afraid of seeing their baby walk barefooted on cold flooring. Shoes also help to protect the baby's feet and help in foot development. 
Is Robeez suitable for walking babies?
Robeez walking shoes are known for their soft soles that do not make babies feel like something is covering their feet. They are so good that even the American Podiatric Medical Association (APMA) recognizes them. These make a great choice for babies learning to walk.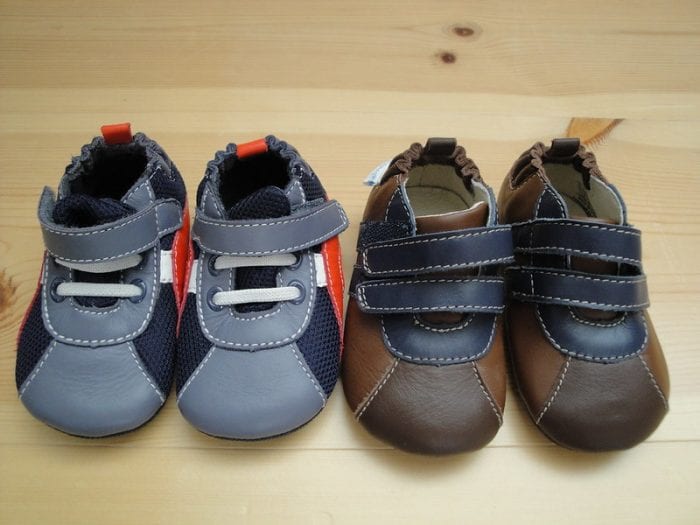 When should I get my baby's first walking shoes?
Babies do not need shoes until they can already walk outside of the house. That is vital in protecting your baby from stepping on rocks, ants, etc.
Do pre-walkers help babies walk?
Pre walkers, or crib shoes, help babies walk, in the sense that they shield the child's feet from debris and other things that they might step on accidentally. Once the little one masters the art of walking, though, you should buy proper walking shoes for them.
Are soft sole shoes suitable for walking babies?
Soft-soled shoes are the best baby shoes walking babies since they allow your child to take their first steps without their skin coming in contact with cold, hard flooring. The shoes are also not too thick, so the infants will still somewhat feel like they are walking barefoot. Soft-sole baby shoes for new walkers are also machine washable. Some great brands that offer soft-sole baby shoes for new walkers are Mary Jane, Kai Run, Jack Lily, and Livie Luca. Another great option to consider is soft-sole leather moccasins. As you can see, there are many options for shoes for your new walker.
What shoes are best for new walkers?
Newly walking babies are best suited with soft-soled shoes to make sure that they are comfortable while wearing them. It will be great as well if the shoes have rounded tops so that their toes won't be squished.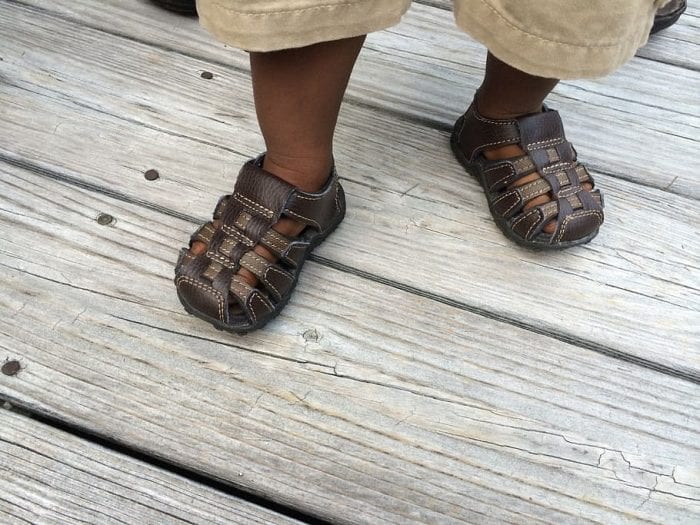 How long should the baby wear soft-soled shoes?
Depending on how fast your baby learns how to walk steadily, they can wear soft-soled shoes up until they become 24 months old. Still, some kids manage to ditch these shoes at 15 months.
How do I choose my baby's first shoes?
The first baby walking shoes should be extremely light and have non-slip soles. The entire baby shoes should also be flexible, to the point that it follows the movement of your baby's feet which makes them the best shoes for new walkers.
Infant Walking Shoes Other Resources
https://www.striderite.com/en/walking-101-2/
https://www.goodhousekeeping.com/childrens-products/g5158/best-baby-walking-shoes/
https://www.verywellfamily.com/recommendations-on-when-to-buy-baby-shoes-2633231
Last Updated on June 13, 2021 by Marie Miguel
DISCLAIMER
(IMPORTANT)
: This information (including all text, images, audio, or other formats on FamilyHype.com) is not intended to be a substitute for informed professional advice, diagnosis, endorsement or treatment. You should not take any action or avoid taking action without consulting a qualified professional. Always seek the advice of your physician or other qualified health provider with any questions about medical conditions. Do not disregard professional medical advice or delay seeking advice or treatment because of something you have read here a FamilyHype.com.