Kids workbench is a great option for children who see you being handy, and it's also a fun way to engage in pretend play. It provides many benefits for children and heelp them develop important skills such as hand-eye coordination, problem-solving, and creativity. Additionally, it can help them learn about tools and how things are built, which can be valuable knowledge for later in life.
One of the main benefits of a kids' workbench is that it can encourage children to use their imaginations and engage in imaginative play. With a workbench, children can pretend to be builders, mechanics, or inventors, and create their designs and projects. This can help them develop problem-solving skills as they work through challenges and find creative solutions. Children can practice using small tools such as hammers, screwdrivers, and wrenches, which can improve their dexterity and hand strength. As they manipulate materials and tools, they can develop their hand-eye coordination, which is essential for many activities in life, from sports to writing to playing musical instruments. Morever, by working with different materials such as wood, plastic, or metal, children can learn about their properties and how they can be shaped and joined together. They can also learn about different tools and how they are used, which can be valuable knowledge for later in life.
Here, we'll talk about deals on the  workbench that your child will definitely use and check why these workbenches are the best out there in the store outlets, including the good and not-so-great things about them.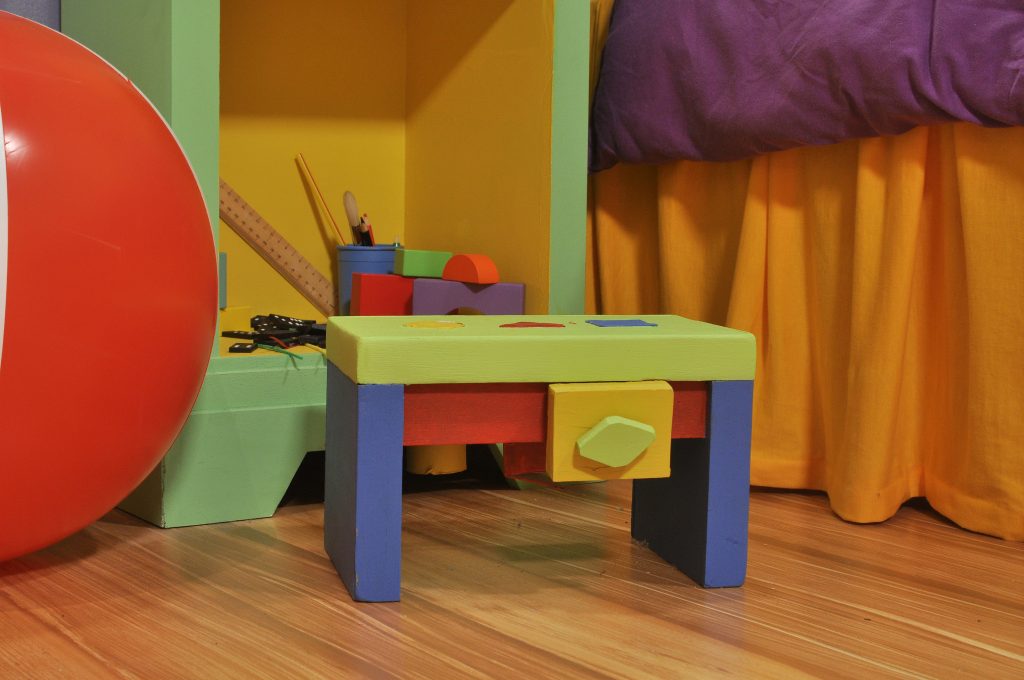 Black And Decker Kids Tool Bench
This brand of workbench kit is literally the miniature version of some of the famous power tools that Black and Decker use, and they are even simple for any child to play with. This workbench toy for kids comes with 50 accessories, including toy saws, toy drills, and even a toy flashlight for them to use to assess what is wrong. It's big, about three feet wide and 39 inches high, and it even has a pegboard for the child to use their tools. If you have an Amazon account, all you have to do is sign in, choose what to buy, and then add to cart.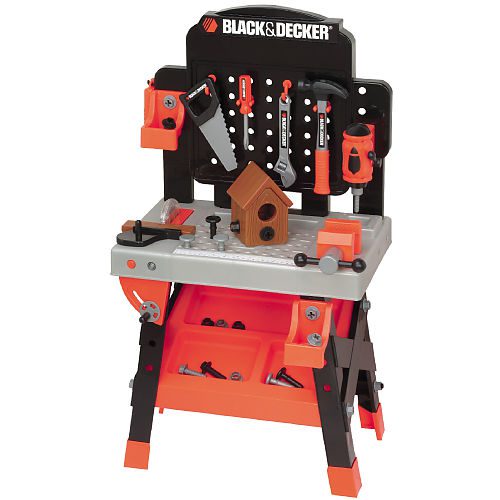 Step2 Deluxe Workshop Kids Tools Bench Kids
This is an amazing workshop for toddlers to use, and it's very similar to the real thing. It does use Durafoam to hold itself together, and provides a large and expansive workspace, with lots of room for the child to explore and play with the tools in a curious sense. It does have an electric drill, drill bits, screws, nuts, a hammer, pliers that they can use, and the wrench is adjustable as well to feel like the real thing, and it even comes with a screwdriver, and some wood pieces for them to use.
Little Tikes Construct N'Learn Workbench for Kids
This workbench for toddlers is one of the top options for children, and it's a great construct and learns set for children. The cool thing about it is that it comes with a myriad of building options, especially for the different vehicles that are there. This is great for children that want to work on cars, or if they want to work with you on cars.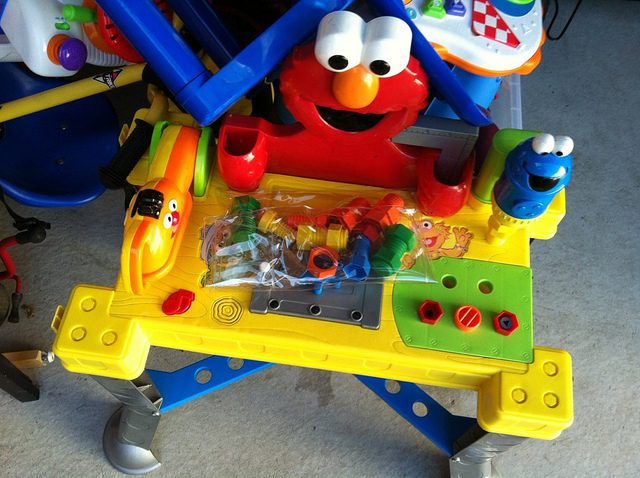 Best Work Benches for Children
Workbench  is fun for children. It is one of the few items that can complete a nursery. Here, we discussed some of the best ones that your child will inevitably love. You'll be surprised by all of this, and you'll want to get them started on learning tools and build right away. However, before anything else, parents and caregivers should be nearby to provide guidance and assistance if needed, and to ensure that the child is using the tools and toys safely.
It's a good way to get them to understand these types of skills, and it's a good way to help build fine-tuned motor skills when you feel like you're ready too. Remember the minimum age when shopping for a workbench.
Some toy or utility benches may have small pieces, tools, and accessories. Some toy or utility benches may have small pieces, tools, and accessories that are important for children's development and play. However, it's crucial to consider the age appropriateness of the toys and tools provided on the bench. Small pieces and accessories may pose a choking hazard for young children, and sharp or pointed tools may cause injuries if not handled properly.
Parents and caregivers should always read the age recommendations and warning labels on the packaging of any toy or tool before allowing children to use it. For younger children, it's essential to choose toys that are designed for their age group and avoid toys with small parts that can be easily swallowed. It's also important to keep the workbench area clean and organized to prevent accidents and injuries. Any small pieces or accessories should be stored safely in designated compartments or containers to prevent them from being lost or misplaced.
Children should never play with real devices on their power workbench. Kids tool bench are ought to be something kids can enjoy.
It can be dangerous for children to operate power tools or other real devices without proper training and safety precautions. Instead, children can use toy versions of tools that are designed for their age group and skill level. These toys can help develop their creativity, problem-solving skills, and hand-eye coordination while keeping them safe. It's important to also teach children about the potential dangers of real devices and emphasize the importance of safety when using tools. By providing a safe and supervised environment for children to learn and play, we can encourage their interest in DIY and foster their development in a positive and constructive way.
The safest way for kids to play with a kids bench tool is under adult supervision and guidance.
Parents or caregivers should ensure that the child is using age-appropriate tools and toys and that they understand the proper handling and safety precautions when using them. It's also essential to provide protective gear, such as gloves and goggles, as needed. The workbench area should be kept clean and organized, and any small pieces or accessories should be stored safely in designated compartments or containers. By providing a safe and supervised environment for children to play with their bench tools, we can encourage their creativity and development while minimizing the risk of accidents and injuries.
FAQs On Best Workbench for Children
What is a better workbench device material: wood or plastic?
Wood will always be better than plastic due to its eco-friendliness and durability. However, if the prices are too unreasonable for you, you can get BPA-free plastic. The amount of space a child's tool bench takes up will depend on the size and design of the tool bench. Some workbenches for kids are designed to be compact and take up minimal space, while others may be larger and take up more floor space.
If you are considering purchasing a child's workbench, it's a good idea to check the dimensions of the product and compare it with the space you have available in your home. You can also look for workbench that are foldable or collapsible for easy storage when not in use. Overall, the amount of space a child's workbench takes up will vary, but there are options available to suit different sizes of living spaces.
What are the benefits of getting a wooden junior workbench?
Long-lasting
Realistic
Durable
What are the benefits of getting a plastic junior kids tool workbench?
cost-effective
 colorful
well-designed
What are the best features of the junior workbench?
 has a hanging wall
has great  storage
the bench has four legs
it has realistic workstation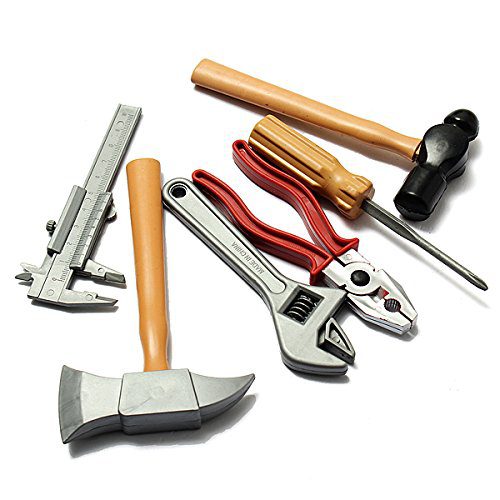 What key feature should I look for in a workbench for my 2-year-old?
A 2-year-old's workbench needs to have chunky tools and toys for kids. This way, there won't be tiny parts that they might swallow.
Do I need to upgrade my child's workbench?
Yes, you need to upgrade your workbench, especially if there is already a wide gap from their current age to the age when you initially got the toy. This way, it can continue supporting their development.
Does a child's tool bench take up a lot of space?
Not all the time, no. You can choose a compact workbench if floor space is an issue at home.
Should I get a workbench?
There isn't much difference between these two toys for children.
What are the famous brands for tool benches?
Black + Decker Workbench
Melissa and Doug (more details here) Kids Tools Bench
Step2 Kids Tools Bench
Toy Choi Kids Tools Bench
What is the price range for bench toys for children?
They cost anywhere from $30 to $265. You can always get your kids gifts card to cover the price and allow them to pick their own workshop play set.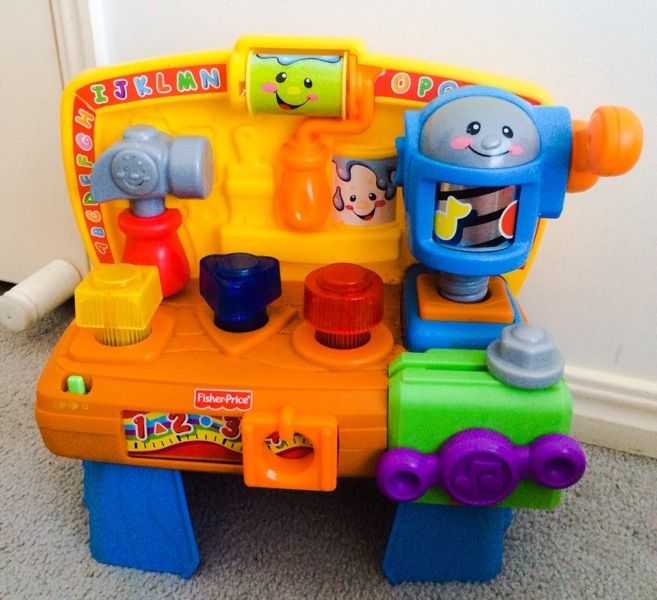 Last Updated on May 7, 2023 by Mary Cimeni
DISCLAIMER
(IMPORTANT)
: This information (including all text, images, audio, or other formats on FamilyHype.com) is not intended to be a substitute for informed professional advice, diagnosis, endorsement or treatment. You should not take any action or avoid taking action without consulting a qualified professional. Always seek the advice of your physician or other qualified health provider with any questions about medical conditions. Do not disregard professional medical advice or delay seeking advice or treatment because of something you have read here a FamilyHype.com.