Being three is an odd age to buy a toddler some toys. At this age, they may be too old for toys meant for babies or even other toddlers, but they are still too young for toys for older children. If you're trying to entertain your three-year-old, you may believe that there aren't many options available.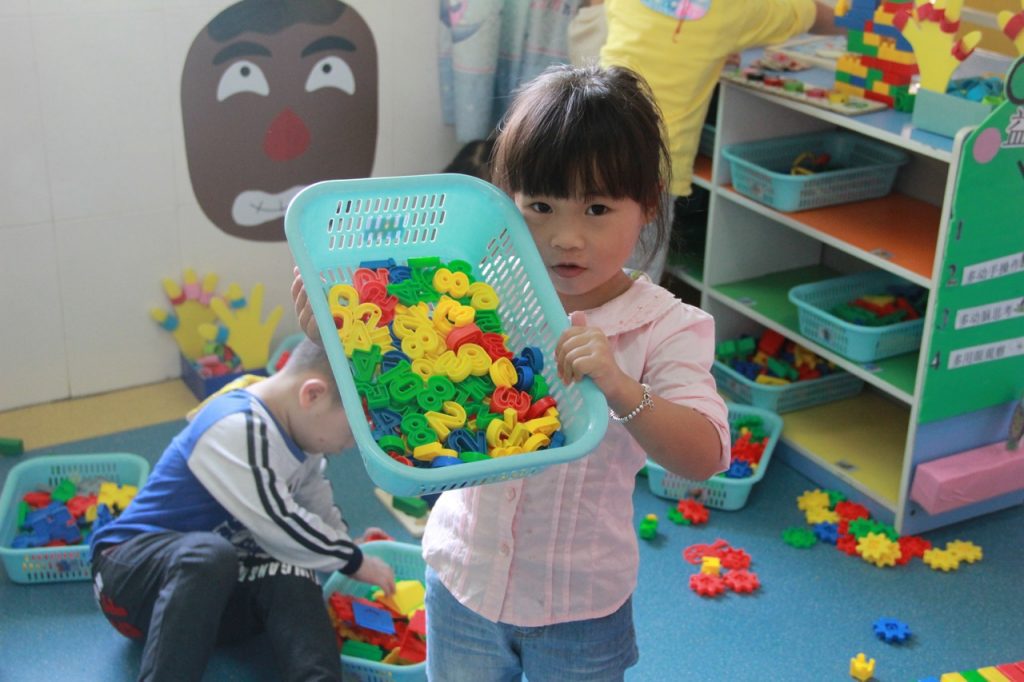 Three year olds are at an age where they're a year or two away from kindergarten. You might already be looking into learning resources that could give your child a boost in getting them prepared for school. For that reason, toys and games that help children learn are ideal for three year olds. Kids have a lot to learn in those first years of their lives. They're working on developing their fine motor skills, they're working on pretend play and imaginative play, as well as learning problem solving skills. These are all things that child development experts stress as being important for three year olds to learn.
At three, a child is learning gross motor skills, also, and may be full of energy. So, below you'll find some of the best gifts and toys for 3-year-olds that will help them with their development.
ETI Toys Original 101 Piece Educational Construction Engineering Building 
At three, toys that encourage building and STEM activities are always good. Building toys for toddlers have gone a long way since building blocks and simple Legos. This toy set is great for kids who want to make their own set of toys. 
As it does contain smaller parts, you should supervise and help your child build the toys if they are confused. We believe that with a little help, a three-year-old can be creative and show you some unique toys and designs that you will be fascinated with. STEM toys for kids are great and stimulating the part of the brain that deals with problem solving and logical thinking. These make great gifts for kids.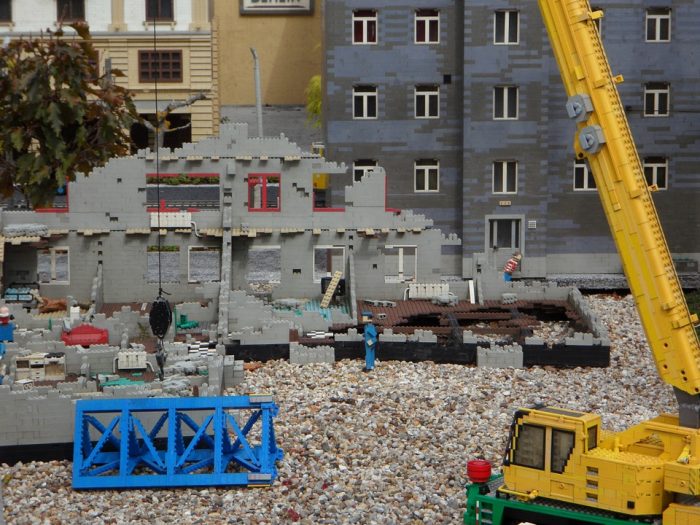 Fat Brain Toys Squigz Starter Set – 24 pc. 
This is another building set that is good for creative, young children. It's also safer than the previous one. They are made from suction cups, so your child can stick their creations everywhere they go. And then remove them when they are done without affecting the wall or anything else they put the toys on.
As you can infer from the title, this is a starter set, meaning that you can buy more if your child likes them. One of the best toys for 3-year-olds, by far. This play set can be used by sticking the pieces to each other, or by sticking them to walls, table tops, and other surfaces. Squigz can even be fun for bath time because they're fine to go in the water. And, an even bigger bonus is you can stick them in the dish washer if you want to get them clean. They're made of a high quality, BPA-free silicone rubber that stands up well to wear and tear. 
Squigz are considered to be STEM toys that can be played with by older kids and three year olds. They help to get the imagination flowing in kids, helps them work on fine motor skills, and can be expanded by another play set.
Dinosaur Take Apart Toys 
What kid doesn't love dinosaurs? Look on the Amazon gift guide, as well as some other gift guides, and you will find plenty of dinosaur take apart toys. These dinosaurs are take-apart, meaning that they come assembled, but your child can take them apart to see all of their parts and whatnot. Great for younger children to play with, and as they grow older, you can show them all their insides, and they can learn just how pieces work. No batteries, and it comes with a screwdriver that's friendly towards kids. The dinosaurs are held together with plastic screws that are safe for three year olds and older.
These are toys for kids that are god for imaginative play when they're put together. Then, they're fun to take apart and work on fine motor skills with the automatic screwdriver. You also get some good problem solving practice when kids try to piece the dinosaurs back together.
Crayola Inspiration Art Case 
At three, your child may not have the artistic skills to create a masterpiece, but they can still learn how to color and create art if they so wish. This case comes with 140 pieces. Again, it's something you may want to supervise your three-year-old with, but watching them draw and be artsy creates a bond that they will love. With crayons, pencils, colored pencils, markers, paper, and other goodies, your child can be extremely creative. You can watch them make some masterpieces that belong in an art museum. Or at least on your refrigerator.
Gifts for kids that inspire creativity and self expression can be beneficial for self esteem and confidence. This also gives three year olds something to share in with you or their older siblings. Everyone can have fun with an art set like this.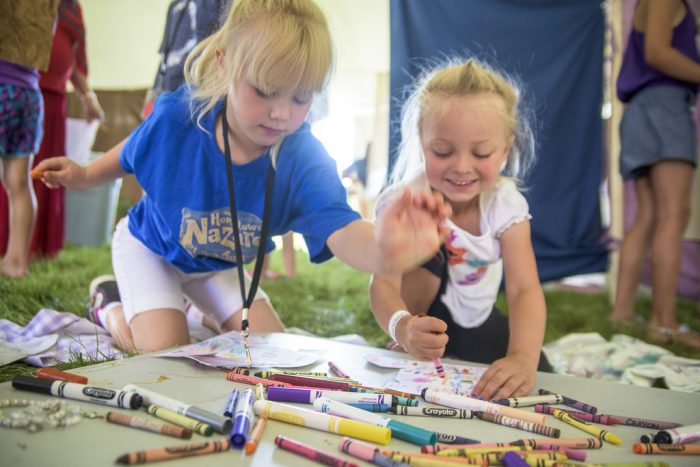 Intex Playhouse Jump-O-Lene Inflatable Bouncer 
A three-year-old is energetic, and they may love jumping around. A trampoline is something you should get them when they are older, but at three, they are at risk of injury. A bouncy, inflatable castle is a good solution. This bouncer works indoors or outdoors and can hold 120 pounds. Meaning two kids can easily play in it. It's big, too, but not gigantic. You may be able to fit it indoors, but it works best outdoors, as you may imagine.
It's safe, easy to inflate, and kids will love it. Outdoor toys are so very important to have for kids today because there is so much for them to be stimulated by indoors. This playhouse is great because if it's too cold to use it outside, you can just blow it up inside until it's warmer. 
Master Workbench by Hape 
Having a pretend workbench is a fun accessory. Children can feel like they are making something, and they can learn more about tools. All of the tools are kid-friendly, and any child can use them with ease. This workbench comes with 32 pieces, so your child will be entertained by them for hours and hours. The tool bench itself can be assembled and unassembled. 
The Master Workbench by Hape is an award winning wooden toy that's great for three year old boys and girls. You can adjust the height on the workbench as they grow, too. Your kids will get to work on their problem solving and fine motor skills with this play set. The bench has a storage shelf underneath, also, so all of the pieces can be stored right with the workbench. Toys for kids often get strewn all over the place because there's nowhere to store anything. That's not the case for this one.
OUTREE Kids Pod Swing Seat Hammock 
Three-year-olds love playing outside, and a hammock swing is one of the best ways they can unwind after a long day of playing. This hammock set is adaptable for kids, as it can hold 170 pounds. Your child may use it for a long time. The ability to swing around is always fun. And outdoor toys give kids the reason they need to get outside and get some fresh air.
Supervise them at first so that they get the hang of the hammock and how to swing. Once they learn it, however, they can be entertained for hours.
It's easy to put together, lightweight, and you can take it anywhere, both indoors and out. We highly recommend it for these uses alone. This is one of the best gifts for kids of many ages, so it's great for multi-child families or for growing with your little one.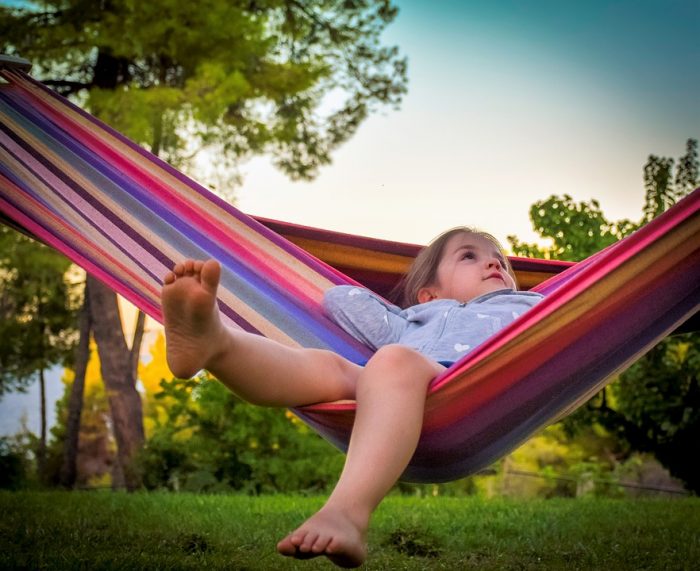 TOMY Bath Foam Cone Factory Toy 
At three, your child is learning to love taking a bath. Toys in the bath can allow for one active imagination. The rubber ducks and boats can make your kid feel like they are going on an adventure in the sea. If they want something more creative, they can do so with this cone factory setpiece. With a little bit of bubble bath, they can create foamy "ice cream" cones with their bubbles. Just make sure they don't eat it.
Baby Alive Potty Dance Baby 
At three, your baby is probably learning how to use the potty or has done so already. One way you can help them train if they are a late bloomer is with Baby Alive dolls. These are popular due to their personalities and how realistic they are. This baby doll is capable of acting like a baby who can use the toilet. Put water inside it, and then when it's ready to use the bathroom, you can put it on the toilet, and then it will do a little dance once it's on the toilet, using the bathroom. 
It has many different phrases to say, as well. Your child will feel like they have a real companion in training as they learn how to use the bathroom. Try it out and see how it helps your child learn how to use the potty.
Learning resources like this one that make things fun to learn are perfect for three year olds. You get something great out of it, the potty training benefit with your child, and your kiddo gets to play with the best baby doll they have. It's all wrapped up in one toy.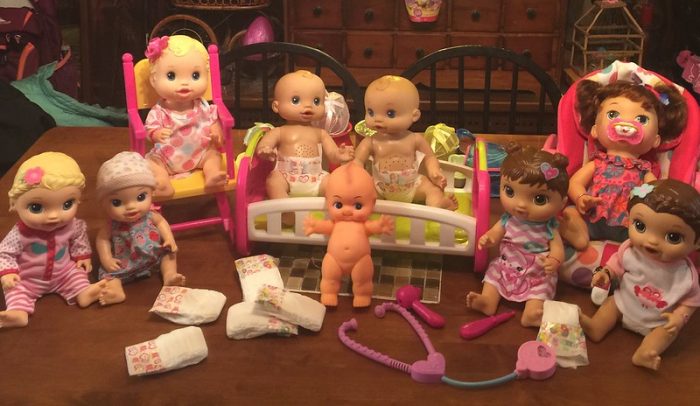 Conclusion 
Three-year-olds are smarter than you think. It's okay to give them more cerebral toys that test their building skills. Learning these skills can help them grow into intelligent adults with skills to show the world. See what your child is capable of by giving them these toys for kids that are meant to promote learning and development.
FAQ On Toys For 3-year-Olds
 What are the best toys for 3-year-olds?
All types of toys are a hit with 3-year-old kids. They would especially want to have The Sneaky, Snacky Squirrel Game, the Magna Tiles, and the Music Blocks. Magna Tiles are essentially a building block set that connects by magnets. They can supply hours of open ended fun for the entire family. 
What is the best gift for 3 years old girl?
Girls aged 3 years old would say that the best gifts for them include Fisher-Price Barbie Tough Trike, VTech Little Apps Tablet, and VTech Write & Learn Creative Center. These three toys are top-rated in Amazon, too. Another of the best gifts for 3 year old girls is the Baby Alive Potty Training doll. This is one of the best baby dolls for helping little ones learn about going to the potty.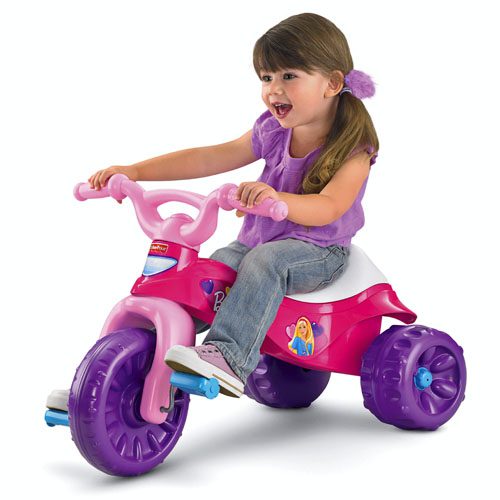 What is the best gift for 3-year-old boy?
The best gift for a 3-year-old boy would depend upon his interests and likes. If he is active, he would probably want a trike. If he is techie, then you can get him a kiddie interactive tablet. Other options include a construction block set or an action figure play set.
What do you buy a three-year-old?
You can buy toys for a three-year-old that would develop his brain and motor skills. Educational toys can help with that. For example, the VTech Care for Me Learning Carrier or the Lego Creative Ice Cream Set. Fisher Price has a whole line of Imaginext toys that are perfect for three year olds.
What are excellent gifts for 3-year-olds?
For kids 3 years old and above, you can give them these gifts: a wooden dollhouse for girls and a hopper for boys. You can also give them kinetic sand kits, lego sets, and books. A play set from Melissa & Doug is a good option. Fisher Price has great toys for kids in this age range.
What is an excellent gift for a 3-year-old child?
Lego Duplo playsets are always the first choice when buying a gift for a toddler. You can also give a trike. Meanwhile, some 3-year-old girls would like a tea set. There are also tons of wooden play sets to choose from by Melissa & Doug that make perfect gifts for 3 year olds.
What to get the toddler who has everything?
Kids who have everything are tough to buy for sometimes. This is the reason why toys would not be exciting for them if it is something they already have. With this, you have to give him your time – bond with the child, play with him, and talk. Then, you can find the gifts for 3 year olds that are well suited to their interests.
What do 3-year-old boys like to play?
There are many activities you can do with a 3-year-old. Play pretend is the best thing to do. They play cops and robbers, doctors, lawyers, and more. You can build a New York skyscraper with a Lego Duplo play set, play super heroes with some Fisher Price toys for kids, or play with toys and games that make you think.
What can I buy a 3-year-old boy for his birthday?
You will have to ask a 3-year-old that question if you want to hit it right. But usually, 3-year-olds want a plasma car, or a trike, or a scooter. You can never go wrong with a Vtech gadget or Lego set, either. Gifts for 3 year olds should be stimulating and have a learning aspect to them. You can check out gift guides that are broken down by age ranges for some suggestions.
What should I buy my 3-year-old grandson for Christmas?
As a grandparent, you have no idea what to get your grandson for Christmas. And so with that, you can never go wrong with these toys: the Educational Insights Design & Drill Activity Center, the Leapfrog My Own LeapTop, or the VTech KidiBeats Kids Drum.
What do you get a girl for her 3rd birthday?
Little girls are very easy to please. You can just buy them a doll or a playhouse, really. But if you want something cute and unique, get your little girl a Kidoozie My First Purse. It has everything that a "big" girl needs, and she can play pretend.
Another idea is to get her a New York Doll Collection Doll in a Gift Box. The New York Doll Collection Dolls come packaged in cute gift box that makes for a great presentation. These make good gifts for 3 year old girls or boys. You can get a boy or a girl baby doll. The New York Doll Collection Dolls also come in a few different ethnicities, too. 
What are the best activities for 3-year-olds?
Activities that 3-year-old would love include playing hide n seek, finishing an obstacle course, or going camping. Their imaginations would come out during these times, and they will develop too.
What Sports Can a 3-year-old play?
Some kids start football at an early age. But they are not expected to be great at it. At age 3, toddlers are learning how to run, throw, and do the tumbling. That's how they should start with their physical activities.
Many kids this age are starting to play soccer. Gifts for 3 year olds who are going to play soccer could be clothing, shoes, a soccer ball, a goal for the yard, and other items having to do with the sport. 
What is the best sport for a 3-year-old?
It will depend upon the ability of the child. Some kids start swimming at age 3; others do running or football. It's also an excellent sport to do.
What can I do for my daughter's 3rd birthday?
You can let her have a tea party with friends or make it a themed party like a Princess Elsa party or a Unicorn party. That should be fun and memorable for her. Ask her what she wants to do, and you can give her ideas too. Plan together.
What are good gifts for 2 year old children?
Dolls, blocks, stuffed animals, simple vehicles, and musical toys are great gifts for kids who are two. Not all dolls will be appropriate for a 2 year old, however. Check the recommended age for dolls before you give the to children. For instance, the New York Dolls Collection Dolls are recommended for starting at age 3. New York Dolls Collection set that based on the items that come with the doll, the weight of the doll, and the intended use.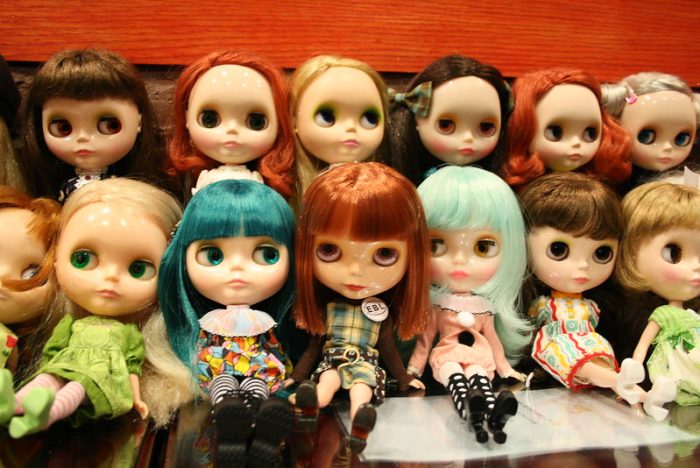 What are good green toys for 3 year olds?
There are a number of vehicles to choose from that are part of the green toys category based on the materials they're made of. You can also get the Green Toys Tool Set.
Toys For 3-year-Olds Other Resources
Last Updated on May 9, 2021 by Marie Miguel
DISCLAIMER
(IMPORTANT)
: This information (including all text, images, audio, or other formats on FamilyHype.com) is not intended to be a substitute for informed professional advice, diagnosis, endorsement or treatment. You should not take any action or avoid taking action without consulting a qualified professional. Always seek the advice of your physician or other qualified health provider with any questions about medical conditions. Do not disregard professional medical advice or delay seeking advice or treatment because of something you have read here a FamilyHype.com.