At three, this is usually the age where your child can handle more advanced playthings. Under three years, there are many parts your child may choke on, and many are a little complex. But after that, checking out playthings that can challenge a tot and prepare them for school is a smart move. Here are the top toys for a girl.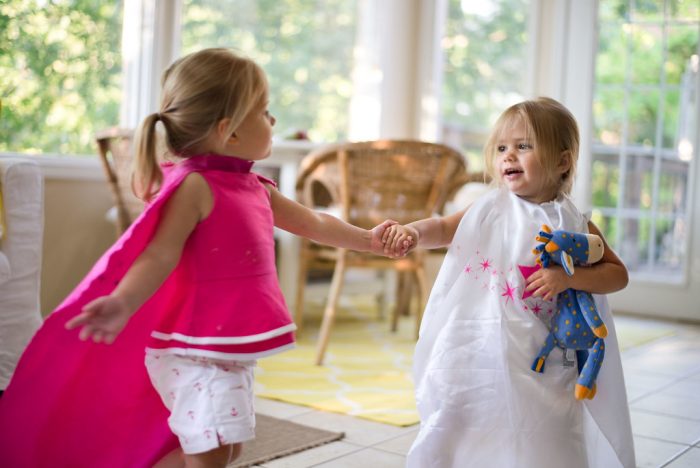 Toy For A Three-Year-Old Girl: Features
It Doesn't Have to Be Gendered
There is nothing wrong with a kid playing with dolls and liking pink girly toys. However, we are living in a time where more parents are adventurous with the toys they give to their children. A kid can have an imaginative play with toys for boys or vice versa. Feel free to mix it up a bit to ensure your child has the best stuff for them. You can consider some of the common ones including play cash register, tea pot sets, washable markers, and many more.
The Age Range Is Important 
With a toy for a little kid, you don't want a toy that is too simple and for babies, but you also don't want a toy meant for older kids. Always check the age range before you buy a toy.
Gymnic RODY Horse Toys
One of the best toys for three-year-old girls and boys is a horse that they can ride so naturally it makes one of the best stuff. This is a horse that costs $50 on Amazon. With this inflatable riding horse, it's built from some sturdy non toxic materials. As your kid rides on it, it encourages muscle development in your core, making it suitable for a young lady. At this age, more kids are learning how to stay balanced, and this horse is a perfect toy because it combines both worlds. With that said, supervise them at first until they get the hang of it. This is one of the best gifts a 3-year-old can have.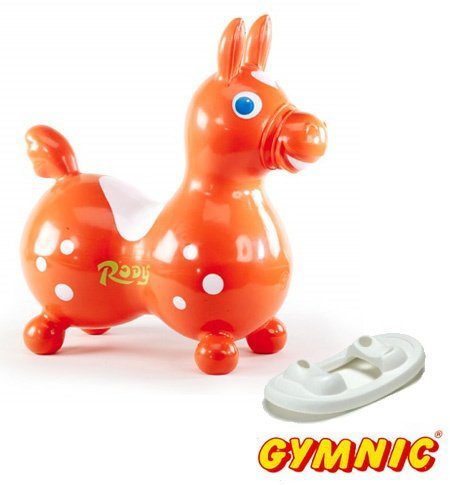 Fisher-Price Barbie Tough Trike
This Fisher-Price toy combines the femininity of Barbie with the ruggedness of a robust tricycle. It's a trike that is easy for anyone to ride, which is what makes it one of the best toys. Just jump on, pedal, and grip those large handlebars. The Fisher-Price seat even has a storage space underneath it, allowing your little girl to put some snacks in there for her long journey across the driveway.
This Fisher-Price is the best gift a kid can have, but check the height limits, as some kids may not be able to reach the pedals. Also, some users have reported that the Fisher-Price wheels come off too quickly, so beware. Other than these two things, these Fisher-Price gifts for kids are easy to clean and easy to assemble.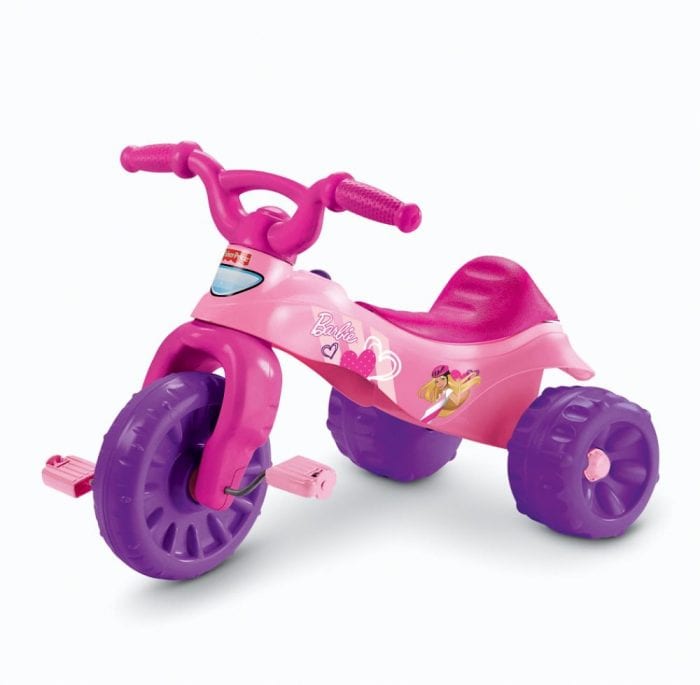 VTech Little Apps Tablet
Learning tablets are always a good thing, especially when your tot is at the age where she can learn her ABCs and 123s. This is one of the best toy tablets because it has 12 different activities to choose from, all of which are designed to educate. There is a character in the tablet that guides the child through various activities. It is one of the best gifts a little woman can have.
This is a tablet that your child may grow into. Some activities she will understand, while others may require a year or two before she fully understands it. But there isn't anything wrong with your child getting a head start on this best toy.
Also, it does lack a headphone socket, so your young baby girl may be disappointed when she has to turn it down in a restaurant or somewhere else where loud noises and sound effects are a no go.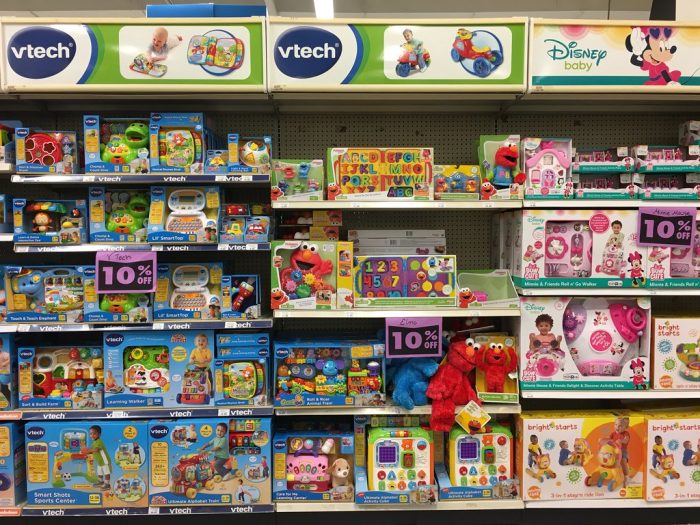 Litti Pritti Pretend Makeup For Kids
Makeup is a valuable skill for girls (and even boys) to learn. Besides the fact that it's fun to experiment with different types of makeup, your girl may have an interest in a career involving dress up. Of course, three is an age where you may still be skeptical of showing your girl your makeup bag.
This is a good compromise. This playset uses makeup that's fake. It's made from non toxic materials that don't apply to the skin but give your little one a way to practice her makeup and imitate Mom. With this set, your child can act as if she is a Disney princess applying her makeup. This is a multiple piece complete set that includes quite a few props, all of which come in a cute, realistic bag. All in all, it's one of the best toys for a fun and safe way for your toddler to learn something. 
Melissa & Doug Playthings
Melissa & Doug is a very popular brand of educational toys that children and parents love. Melissa & Doug toys usually have a wood base so they are safer and easier to handle than most plastic toys. Melissa & Doug has toys for drawing, building, kitchen sets, and so much more. There are countless options to choose from that will make great gifts for your child and 3-year-old boy. The Melissa & Doug brand takes pride in the fact that they can be considered green toys. Green toys mean that the material they are made out of is not harmful to the environment or to your children. Your child will be happy with any Melissa & Doug toy you give to them.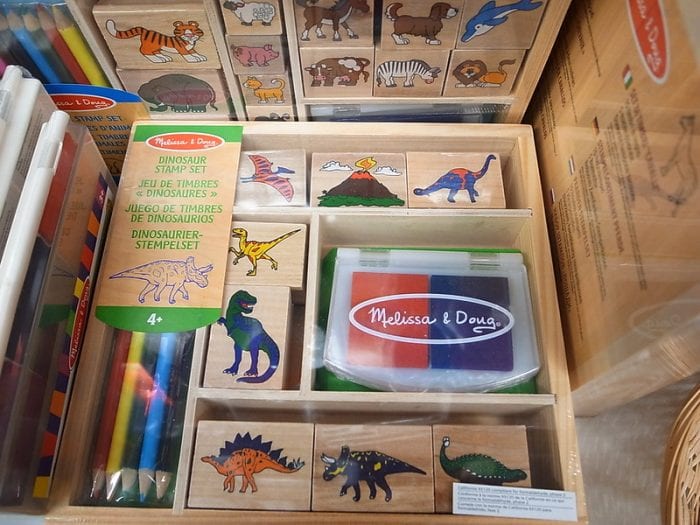 VTech Care For Me Learning Carrier
We know the debacle when your little one wants a puppy, and you have to tell them that it's a responsibility. Why not try the VTech Care for Me Learning Carrier? This carrier comes with a puppy and an entirely interactive carrier. It has buttons that teach the basics that a three-year-old should be learning, along with pet care tips.
This is the perfect toy for a little girl who wants to be a vet, along with any little girl who wants to know just how much responsibility taking care of a little puppy is.
Monobeach Princess Girls Playhouse Kids Castle
When you're a small child, a tent is a pretend play accessories of wonder. It's something you can retreat to, and you feel like you're in a new world. It's stimulating for playtime and imagination. This is shaped like a fairy tale castle, giving your little girl a place where she can retreat to when she wants to play Disney princess on her own. It's a big tent, with your little girl quickly having a play date with her friends or siblings. At 55" x 53", it's a giant, high-quality tent your girls love to explore.
Toyk Aqua Magic Mat
This option is one of the best toys because it is a mat that your little girl, or your entire family, can sit down and draw on. It's suitable both indoors and outdoors and available in all sorts of bright colors. Folding and storing it is a breeze as well. This set includes some magic pens, molds, a template, a booklet, three washable markers, and more.
This toy is excellent for a child for indoor use who wants to practice their art skills and bond with siblings or friends. We say try it out.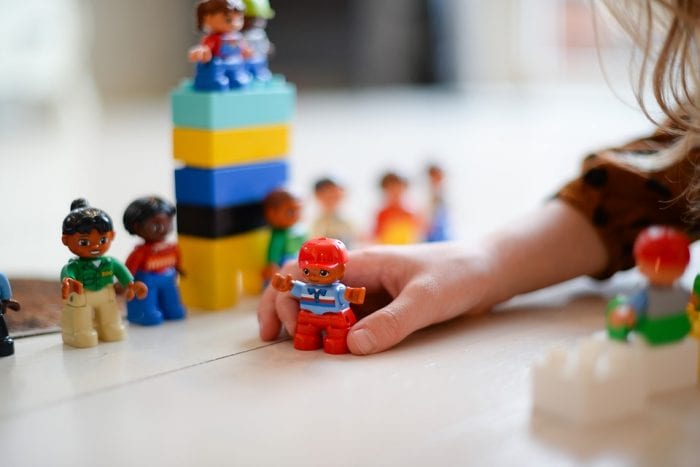 Top Toys For A 3 Year Old Girl
These are some great toys for a growing girl. If your little one is interested in any of them, we say try it out. Your little one deserves the most suitable toy gadgets that will enrich her life and the lives of her parents.
Frequently Asked Questions (FAQs)
What are the best toys for 3-year-olds?
The are many toys that are the best gifts that you can give to a 3-year-old child. The list of most suitable toys includes Magna-Tiles Clear Colors 32-piece Set, Code 'n Learn Kinderbot, and ETI Toys Original 101 Piece Educational Construction Engineering Building. These toys with vibrant colors are great gift ideas that are educational and will get them ready for school as well by engaging their fine motor skills and problem solving skills through games. All of these options are great toys and gifts for little toddlers.
What is the best gift for a 3-year-old?
A 3-year-old child must have fun and learn or practice a skill that will be helpful in their brain game development and give perfect coordination to their little hands. This is the very reason why the finest gifts to give them are educational toys like Learning Resources Building Toy Gear Set, Little Genius Starter Kit, and Master Workbench by Hape. These are all multiple piece sets that encourage pretend play. These toys are some of the best gifts a 3-year-old can have.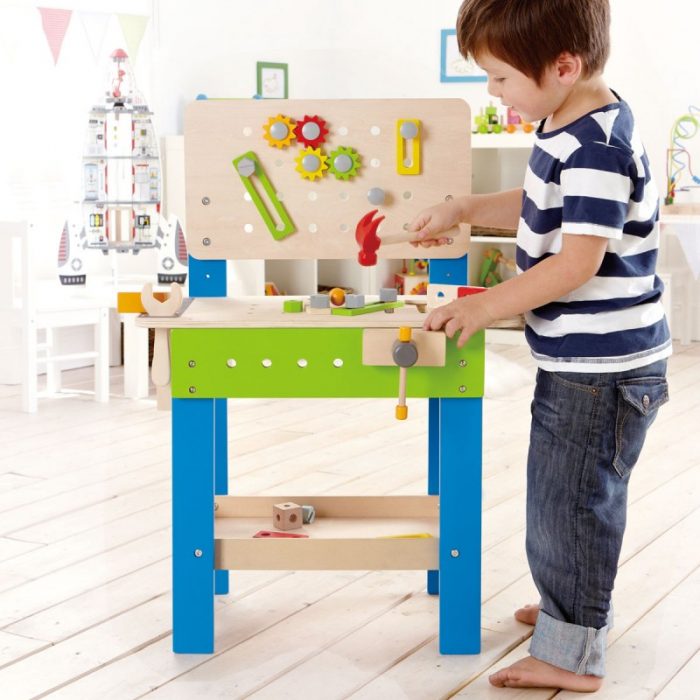 What should I get my sweet baby on her third birthday?
Little girls, for their birthday, would love to have these toys. First, there's a doll-like Baby Alive. They would also like a dollhouse that's similar to the Happy Villa Wooden Dollhouse Set. Of course, they love stuffed toys, unicorns, or mermaid toys so these pretend play toys make great gift ideas too. All of these options are great toys for 3-year-old girls and even good gifts for 4-year-olds as well.
What do you buy a gifts for 3 year old?
For a 3-year-old, you can never go wrong in buying these best gifts: Kinetic Sand Sets, Mr. Potato Head, and Fat Brain Toys. Kids love to squish the sand, play with Mr. Potato, and build shapes. In addition to these, Play-Doh is always a fun option for your 3-year-old. You can find ice cream sets for them as well. All things that encourage creative play. These toy ideas are great for pretend play, 3-year-old boys and girls. In addition, these toys make great gifts for 4-year-olds so you don't have to worry about your child outgrowing these toys quickly.
What is an excellent gift for a 3-year-old child?
A Janod Mint Balance Scooter Bike is an excellent gift for a kid since it enhances hand-eye coordination, fine motor skills, and balance. Another good tip is to give them the Hape Gourmet Chef Kitchen and Cookware Set. It will keep them occupied all day, as they play kitchen, role play with serving tray, and cook for the whole family. There are even kitchen sets that have ice cream options, four saucers, and an oven mitt section. These toys are some of the best gifts for little kids.
Best Gifts A Little Young Lady Can Have: Other Resources
Last Updated on October 24, 2022 by Eunice Barbosa
DISCLAIMER
(IMPORTANT)
: This information (including all text, images, audio, or other formats on FamilyHype.com) is not intended to be a substitute for informed professional advice, diagnosis, endorsement or treatment. You should not take any action or avoid taking action without consulting a qualified professional. Always seek the advice of your physician or other qualified health provider with any questions about medical conditions. Do not disregard professional medical advice or delay seeking advice or treatment because of something you have read here a FamilyHype.com.