Injuries are quite common with the sport since it requires physical contact most of the time. Hence, to prevent severe blows in the head, which can be critical and deadly, it is imperative to purchase the safest football helmet you can find.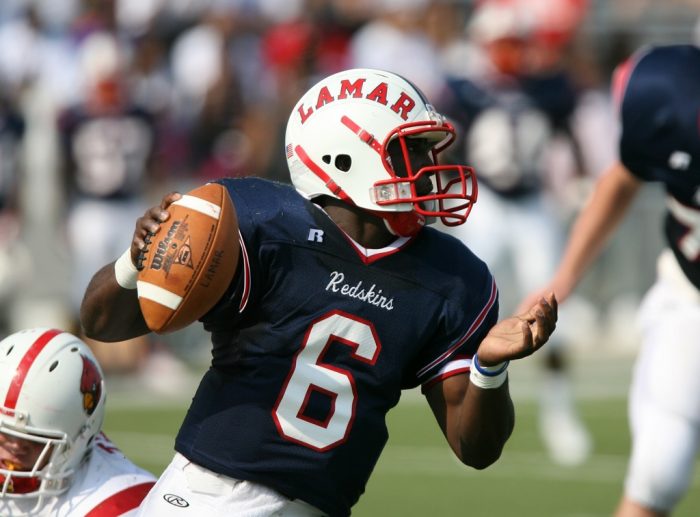 There are many options for football helmets, and it can be very daunting to choose the right kind. We made a list of the highly-rated football helmets for football players in terms of fitting and safety to help you. We also included essential FAQs and information about the sports gear so you can better understand the components of a good youth football helmet.
Anatomy Of Football Helmets
Shell
The outer part of the football helmet is called the shell. It serves as a barrier against forceful blows or impact. They often use durable materials such as polycarbonate alloy or acrylonitrile-butadiene-styrene plastic to ensure the robust construction of football helmets. It is vital to consider Proper ventilation when building the shell to promote comfort and heat management when on the field. In some instances, sports manufacturers include an air system into the shell cover to help with precise tightening of the helmet to give football players a custom fit.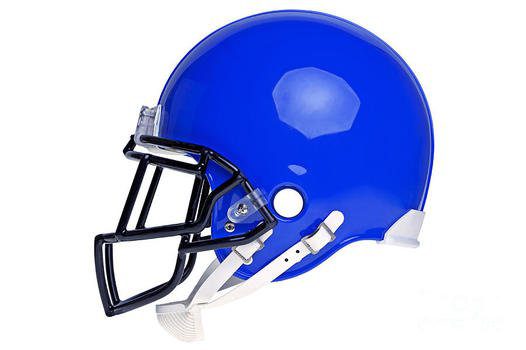 Padding
For the helmet to snug perfectly in the football player's head, they use paddings. It can either be pre-sized or inflatable, depending on the shape of the head or size. To achieve a custom fit, you can choose between thicker and thinner pads. It is essential to note that there should be no space or gap between the jaw or the temple of the head and the helmet because it is considered unsafe to wear if the gear does not fit correctly. 
There are two types of padding used as a cushion for football helmets, Thermoplastic Urethane Foam and Vinyl Nitrile Foam. The first type of foam does not need a break-in period, and it guards better against shock. In contrast, the second type of foam provides the same amount of impact protection, but it does require a break-in period to allow necessary adjustments to the football player's head.
Face Mask 
Some football helmets come with a facemask, while others may require you to buy a facemask separately. There are various facemask types, and each provides different levels of protection, depending on the football players' position. Oral and jaw Protection is ideal for running backs and tight ends, while a mask for oral and nose protection is best for Wide Receivers and Running backs. On the other hand, a mask for oral, jaw, nose, and eyeglass protection are for linemen and other positioned football players on the field.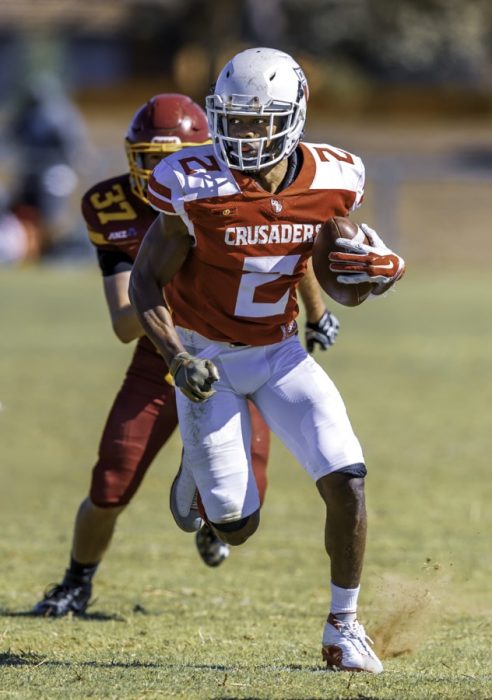 Accessories
You can add accessories to the football helmets such as mouthguards, chin straps, eye shields, and visors for additional protection. Each item provides exceptional protection to the player's head. The chin straps help with a better fitting, and mouthguards protect the mouth and the teeth while eye shields and visors protect the eyes.
What Are The Safest Football Helmets In The Market Today?
Here is the list of the top 10 reliable football helmets according to reviews from verified customers online to help you narrow down your options.
Schutt Youth Vengeance A3
The youth football helmet has a sleek design without being too heavy. It also utilizes cushions to protect the head as well as air to ensure proper fitting and stability. It comes with non-inflatable comfort liners and inter-link jaw pads. Faceguard is not included, and you will need to buy it separately.
Schutt Youth Recruit Hybrid
If you're looking for something affordable, the Schutt Youth Recruit hybrid helmet is a great option. It is also very lightweight and equipped with D30 technology and TPU cushioning for its large standoff shell, thereby offering maximum impact protection.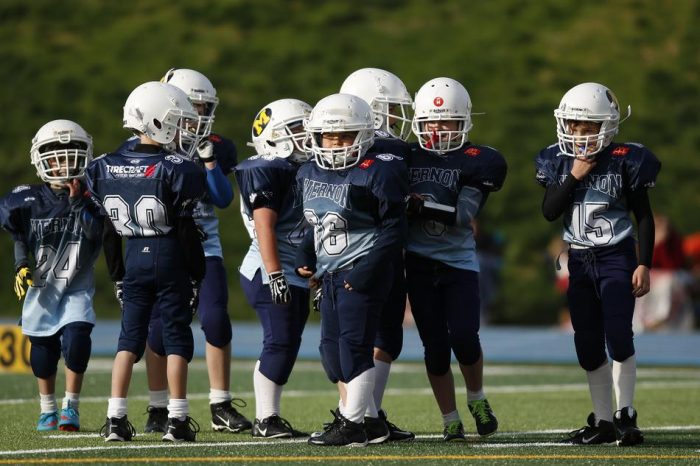 Schutt Youth Air Standard V
The Schutt youth helmet for beginners has met all the safety requirements football helmets should have. It is low cost but made of high-quality EPP Foam liner, making it reliable during rough plays.
Schutt Youth DNA Pro +
Among other Schutt youth football helmets, it provides better TPU cushioning for better protection, heat management, and hygienics. It also comes with DNA Jaw pads, a large-offset helmet shell with a contoured opening for enhanced vision.
Schutt Youth R3+ 
Unlike other Schutt Youth helmets, the R3+ offers Hybrid TPU cushioning, which provides greater protection and better fitting than football helmets with traditional padding technology. It also features Microfiber EVA front Pad, which is easy to maintain and more comfortable to wear.
Schutt Vengeance VTD II
If you have extra cash to spare, the VTD II Schutt youth helmet is a good investment. It boasts outstanding features such as the Surefit Airliner and TPU cushion revolution that promotes superior head protection and custom-like fit.
Riddel Speed
The Riddel youth helmet offers a revolutionary design that stands out. It is considered one of the best Riddle youth football helmets created and has received positive reviews and high ratings from verified customers. It comes with a patented side impact protection, custom fit liner, and over liner that is moisture resistant.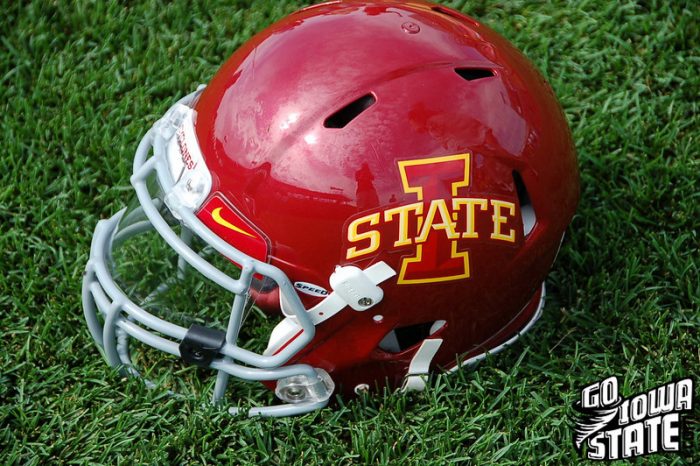 Riddell Youth SpeedFlex
One of the selling points of the Riddell Youth SpeedFlex is its unique design that is both aesthetically appealing and functional. It also provides top-notch comfort and protection in the field, which is why Virginia Tech gave it a 5-star rating.
LIGHT Youth Football Helmet
It may not be as popular as other football helmets, but it is a top contender for safety ratings, comfort, and fitting. According to reviews, the gear is also lightweight and can effectively absorb impact without redirecting it.
Xenith X2E Youth Helmet
It has a well-thought safety design that can effectively distribute the impact across the helmet. It can also be easily adjusted to fit the head efficiently.
Frequently Asked Questions About Football Helmets.
What is the best youth football helmet to prevent concussions?
According to reviews, the Riddell Youth SpeedFlex Football Helmet provides better protection against concussions than other football helmets.
What is the highest rated football helmet?
Schutt Youth Helmets are popular choices among young football players.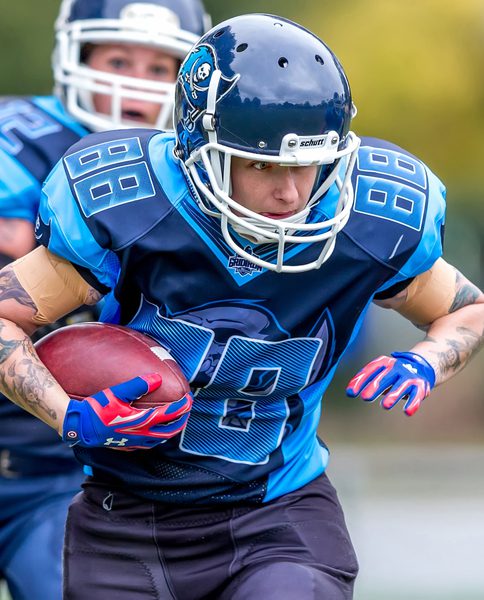 What is the lightest youth football helmet?
In terms of weight, the Schutt Youth Recruit Hybrid is the lightest.
How much does a football helmet cost?
Depending on the brand, football helmets can range from 60 dollars up to 400 dollars.
What helmet does Tom Brady use?
According to his previous interviews, his favorite helmet is the Riddell VSR-4.
Last Updated on June 1, 2021 by Marie Miguel
DISCLAIMER
(IMPORTANT)
: This information (including all text, images, audio, or other formats on FamilyHype.com) is not intended to be a substitute for informed professional advice, diagnosis, endorsement or treatment. You should not take any action or avoid taking action without consulting a qualified professional. Always seek the advice of your physician or other qualified health provider with any questions about medical conditions. Do not disregard professional medical advice or delay seeking advice or treatment because of something you have read here a FamilyHype.com.