Baby loungers have been making the news as of late, and they're a great little way for your baby to lie down and play. Animals have been using nests for years and for good reason. These baby loungers can make your baby feel like they are in a safe place, making them ideal for the first few months of your baby's life. 
When it comes to baby loungers, two have been making the rounds: the Snuggle Me vs. DockATot. Both are critically acclaimed loungers, but if you have to pick one, which one do you choose? Let's find out.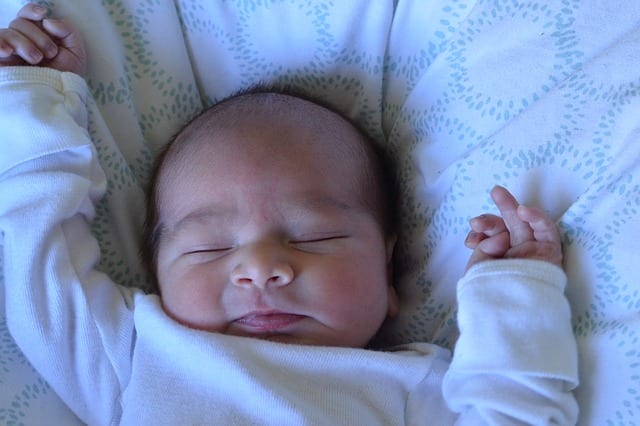 Sleeping in DockATot and Snuggle Me
Both are quite similar. First, both are designed as baby loungers to help babies who want to sleep, and parents who want to co-sleep with their baby. Both have similarities in that regard, giving the baby a safe, comfy place to sleep.
The DockATot is a bit better for sleeping because of the raised edges and its bigger size, while the SnuggleMe isn't meant for co-sleeping. However, both are great for sleeping if you don't need a pillow for co-sleeping.
Washability of DockATot and Snuggle Me
Both are easy to wash. Just remove the covers, put them in the washer, and there you go. No strings attached. Some similar products make you wash it by hand, which is always a hassle. When you're on the go, putting your product in a machine is so much more beautiful.
Huggability 
The differences between the Snuggle Me and the Dockatot start to become apparent in this regard. Snuggle Me Organic is designed to be more huggable, giving your baby the feeling of being cuddled. Meanwhile, DockATot lacks this ability. If your baby being hugged by the lounge is something you crave, well, there you go.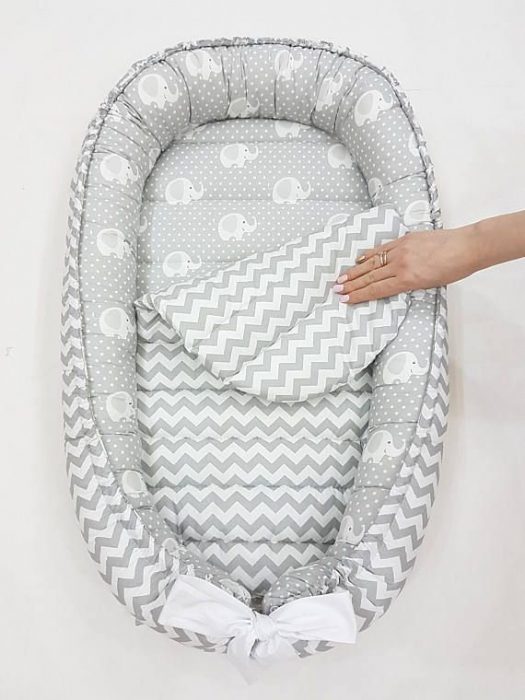 DockATot and Snuggle Me: What Are They Made Of?
The Snuggle Me and DockATot are a bit similar in that they come from USA-made fabrics. With the Snuggle Me Organic, you can pick between organic or conventional fabrics or wool or various other forms. The DockATot isn't natural, but it is made from high-quality goods. Some parents, however, want organic products, so in this Snuggle Me Organic vs. DockATot, the Snuggle Me Organic may be the better option in that regard. Still, there isn't anything wrong with the DockATot, either.
Sizing of DockATot and Snuggle Me
The Snuggle Me is one size fits all, at least if your baby is up to 8 months. Meanwhile, DockATot infant lounger has more variety. It has the 0-8 months that the Snuggle Me Organic has, but also 9-36 months. It's a great way to transition your kid to sleep in a bed, so try it out. Your older kid should love the DockATot, making it the ideal solution for any baby over eight months.
Snuggle Me: What Does It Have?
Unpadded center sling to keep the baby in. 
Raised sides that are designed to hug your baby and make them sleep on their back to prevent SIDS 
Only for babies who are 0-8 months, preferably 0-6 months. 
It's very portable, and you can put it anywhere you need to.
The Snuggle Me can be made from organic fabrics and materials.
27 inches long x 18 inches wide
The Snuggle Me Organic can be used for multiple motor skills uses, such as co-sleeping, tummy time, and various other things as well due to the raised sides that are safely included. Keep in mind that one use it has not been approved for is car seat use.
A 30-day money-back guarantee, giving you peace of mind. If you don't like it, you can return it for a full refund. Of course, most products you order off Amazon have that.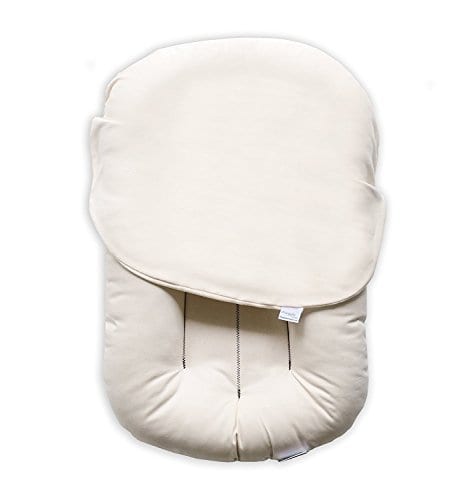 DockATot
The DockATot infant lounger has quite a few uses as well, including:
Hypoallergenic materials. While there is no organic option, it's still very comfortable, keeping your baby warm. Just make sure they are in a cool environment. The cotton and polyester materials are breathable to keep your baby comfortable.
Created in Sweden, this is a nice international product. 
Designed for older toddlers as well, this has quite a bit of variety to it. 
It's 18" x 29-34 inches long, depending on the clasps. This is for the Deluxe model. The Grand Model is 24" x 39-47 inches long.
The Dockatot Deluxe was designed for the age range of newborns to 8 months and has numerous patterns and color options for the bobby lounger. You have the option of purchasing the travel bag for the Dockatot Deluxe, which makes it easy to carry around with you. Another you can purchase for your Dockatot Deluxe is a cabana kit. The cabana kit offers a canopy to shade your baby when they are relaxing or sleeping outside at the beach or near the poolside.
Clasps are included in the Dockatot models to give a wider size and age range. When the clasps are closed, your baby will feel secure and surrounded as if in the womb. Having the clasps closed is the best way to protect your infant. As your child gets older and grows, then the clasps no longer need to be closed. They should be open to give your baby more space. 
Both are safe, but with DockATot, it's not recommended for crib or pack and play use, or belly sleeping. However, it has many different uses, all of which can make the experience much better for your baby. The raised sides of the DockaTot are designed to provide your baby with a safe place to rest easy, with supervision.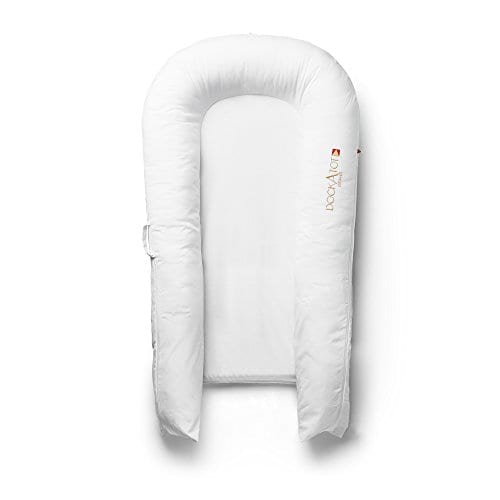 What Are The Reviews Saying?
When picking a baby product, many parents want to go on Amazon and look at the customer reviews that are for parents, by parents. With both these products, there are quite a few reviews to comb through. Both have received excellent reviews, averaging around 4.5 stars. The DockATot is slightly reviewed higher overall. However, the Snuggle Me Organic baby lounger has twice as many reviews, so that may play into a part of that.
Most of the criticisms the reviewers had about these products include the DockATot not being suitable for co-sleeping, which the manufacturer does state. Meanwhile, the Snuggle Me Organic is not friendly for hot environments. However, these are in the minority.
Also, one negative reviewer claimed the product came in stained, although it's unclear if they bought it from an authorized retailer or not.
Snuggle Me vs. DockATot: Which Is Better? 
It is difficult to answer the Snuggle Me Organic vs. Dockatot infant lounger question because we honestly love both. With the SnuggleMe Organic as the better choice for young babies because it hugs the baby and provides them with the ability to engage in tummy time when they're ready. Young babies love the security that Snuggles Me Organic brings, and this is an excellent option for newborns.
Then, there is the DockATot. Honestly, the DockATot is a great product for older babies, giving the baby the ability to transition from a crib to a bed. 
We believe that with Snuggle Me or. DockATot, both have pros and cons and that the parent may pick one over the other based on their needs. Try both out and see how they work for you.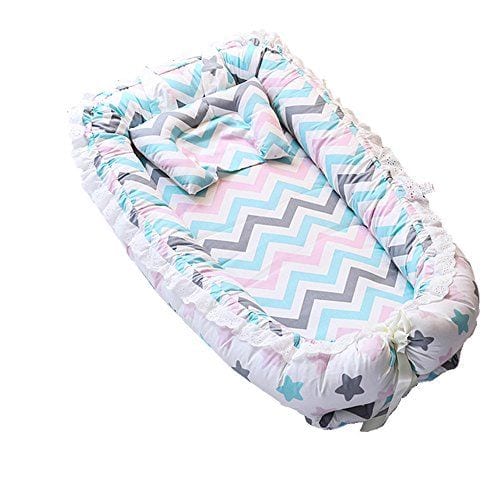 Snuggle Me vs. DockATot: Conclusion
When it comes to Snuggle Me Organic vs. Dockatot, both products are fantastic and are excellent tools for a growing baby. When your baby doesn't seem to want to get any rest, these best baby products can help them get the nap they need. Check either out. If there is a store where you can try it, do that. Or see if there's a way to order one risk-free and try it out. As the saying goes, you have nothing to lose.
FAQs On Snuggle Me vs. DockATot
Which is better Snuggle Me or DockATot?
Snuggle Me vs. DockATot: both are made to be safe for your baby to sleep in regards to co-sleeping and naps. They differ in size and fabric type. DockAtot comes with a patented breathable fabric with a virgin polyester fill, a bit larger, and suited for children in the age range of birth to 8 months. On the other hand, Snuggle Me lounger is made of 100% certified organic cotton and is ideal for the age range of birth to 6 months old.
Snuggle Me vs. DockATot Other Resources
Check out Experienced Mommy on Facebook.
Visit We The Parents on Facebook.
Read more about baby loungers on We The Parents Twitter.
Check out WhatToExpect Review on Instagram.
Visit BeyondTheBump's Instagram Profile.
Watch Snuggle vs. DockATot Reviews:
Last Updated on July 24, 2020 by Marie Miguel
DISCLAIMER
(IMPORTANT)
: This information (including all text, images, audio, or other formats on FamilyHype.com) is not intended to be a substitute for informed professional advice, diagnosis, endorsement or treatment. You should not take any action or avoid taking action without consulting a qualified professional. Always seek the advice of your physician or other qualified health provider with any questions about medical conditions. Do not disregard professional medical advice or delay seeking advice or treatment because of something you have read here a FamilyHype.com.