When you have a baby, you want to look for strollers that are high quality, but the stroller world is so intimidating. With so many strollers to choose from, you may wonder which one is the best. Luckily, we have you covered. Meet the Baby Jogger City Select. It is a stroller praised for its well-roundedness, among other things. However, is it the best stroller in the market? Let's find out in this in-depth review about this stroller.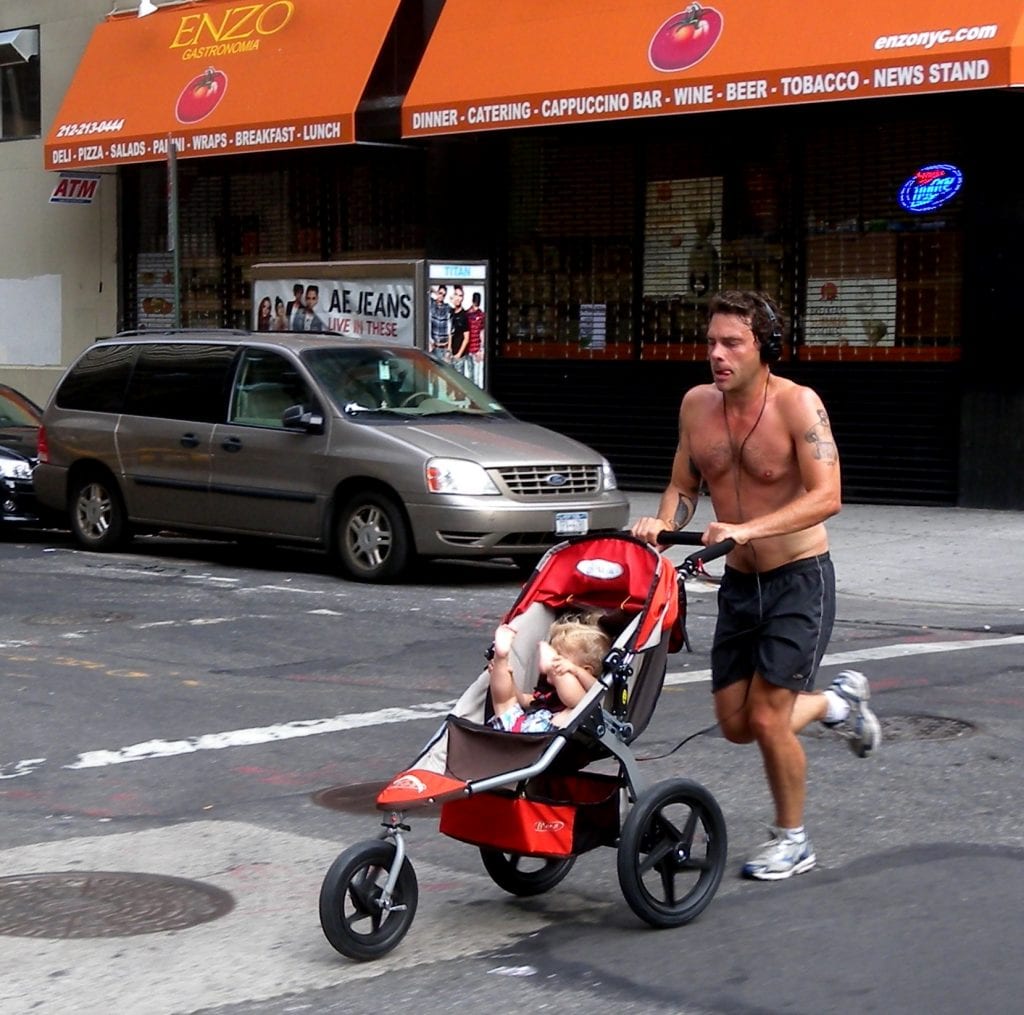 What Is The Baby Jogger City Select?
It is a jogger stroller, which means that you can jog around with the baby in it. This one is a jogger stroller that is balanced and is suitable for many uses, with over 16 combinations in the seats. It's a stroller with both pros and cons, so let's get into the review of Baby Jogger City Select.
The Good
If you're looking for a safe stroller, the Baby Jogger has you covered. It's highly rated in safety, with some reliable brakes and a nice cushion for your little one. Being a stroller that you jog around with, it does make sense for it to have the best safety rating as possible.
Again, you want a stroller that is quite easy to push, and this one is great for that. Pushing the Baby Jogger feels like a cakewalk, and when you're running, it may feel like you're pushing nothing at all. With that said, there are a few flaws, and we'll cover those in a bit.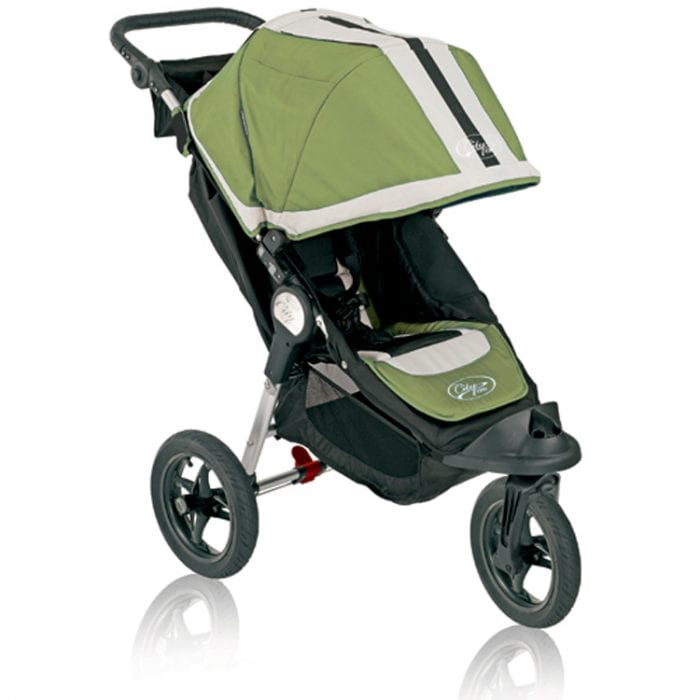 Prices vary and depend on which version you get, but for a high-quality urban jogging stroller, it isn't too much. It's not the cheapest stroller on the market, but it's okay if you're looking for a nice mid, which this one is quite like it. You can check for prices here in LuciesList.
Control is always essential when you have a stroller. You may think that a stroller doesn't need that much control until you need to make a turn. Then, if the stroller is working against you, it's a pain. Overall, this stroller is right in that department.
The Bad
Heaviness is a bit of a subjective thing; if you're a weight lifting parent, you may carry it with no problem. But to the average parent, this is going to be a bulky stroller to carry around. If you want to travel, the baby jogger city select is probably not the best stroller around.
Also, this isn't a stroller that folds up very well. It's a little bulky, which can be a problem with compact cars and parents who don't have much space. Plus, the commute can be a nightmare with it. The folding requires two hands, has no strap, and you have to bend down all the way to fold it. Many parents will find this frustrating and wish that they could get a stroller that is a bit better in this department.
The wheels of the Baby Jogger City Select are a bit of a mixed bag. They are suitable for different types of terrain, but they are also filled with foam and can make turning more difficult at times. The wheels may vary from person to person, however.
The Features
Now, let's discuss the Baby Jogger City Select when it comes to features, shall we?
First, let's discuss the brakes. It does have a handbrake located on its right side. This brake is quite natural for you to use, and you also don't need any sturdy shoes to use the foot brake. It brakes when you need it to, and that's perhaps one of the essential features of any stroller, right?
Let's talk about the storage bin as well. Most strollers have storage bins, allowing you to put your goods in there. While this stroller is a bit bulky, it has up to 15 pounds worth of storage, allowing most parents to put all their essentials in there like a charm.
Now, let's talk about the canopy itself. The canopy of a stroller protects the baby from the sun and the weather. But some awnings are hard to open and shut without waking up the baby. Luckily, this Baby Jogger City Select has a sweet, magnetic closure, allowing you to open and close with ease.
The harness is always vital in any stroller, and this has a nice little harness. It's five points, allowing you to put it on with ease. With that said, it's a little bit difficult if you want to remove it, but you will get used to that.
The seat itself is quite lovely, with a leg rest you can adjust, and a one-handed recline that's going to make your child rest comfortably. Your kid can relax as you walk or jog, guaranteed.
This stroller is made from some right quality materials as well.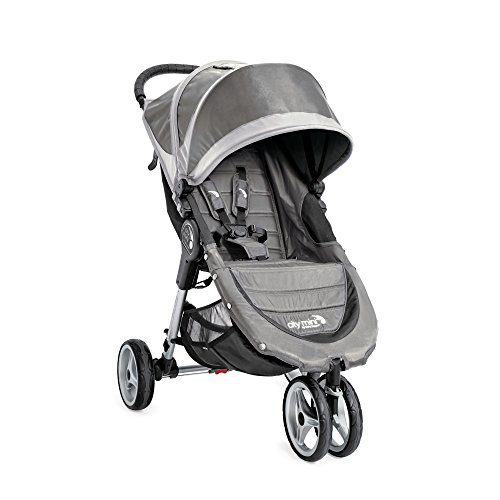 What Are The Stroller Reviewers Saying?
If you go on Amazon, this stroller has a 4 out of 5-star rating, meaning that it is mostly positive, but a few parents had their complaints.
This stroller is famous for its ease of use, but many parents did not like its bulk or how its wheels handled. Some parents had defective units as well, with squeaky wheels or a canopy that ripped, but that's in the minority. Everything has a risk of being broken, but luckily, you should be able to trade it in.
The Verdict
This one is a decent stroller, but the heaviness and bulkiness will turn off many parents. We feel like there are better strollers in the market that have all the features of the Baby Jogger City Select and more. If you want a good stroller, this one may be worth checking out, but remember that it has drawbacks as well.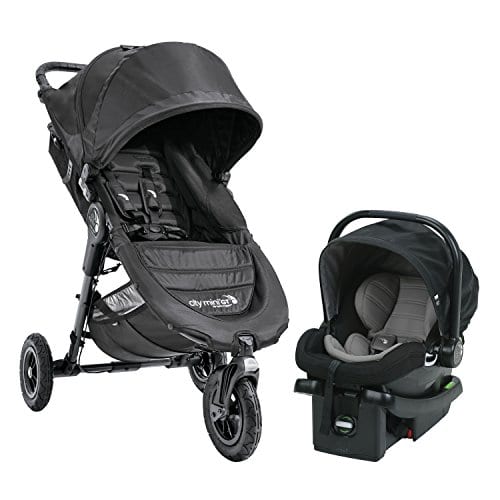 Plus, you have to remember that heaviness is subjective. Some parents on the Amazon reviews said this stroller was light. It all depends. Try it, and see if it's the right stroller for you. If not, you can always look elsewhere for a good stroller.
Frequently Asked Questions
Last Updated on August 24, 2022 by Rejie Salazar
DISCLAIMER
(IMPORTANT)
: This information (including all text, images, audio, or other formats on FamilyHype.com) is not intended to be a substitute for informed professional advice, diagnosis, endorsement or treatment. You should not take any action or avoid taking action without consulting a qualified professional. Always seek the advice of your physician or other qualified health provider with any questions about medical conditions. Do not disregard professional medical advice or delay seeking advice or treatment because of something you have read here a FamilyHype.com.