Two-way radio can be quite fun, and they are a great tool for younger kids who want to play pretend. Being able to talk to someone on the other line can make a younger kid feel like they are going on an adventure. Plus, with a kid, a two-way radio, can be good to practice communication skills with these.
If you're looking for the top toddler walkie talkie set, what should you be looking out for? Here are some ideas.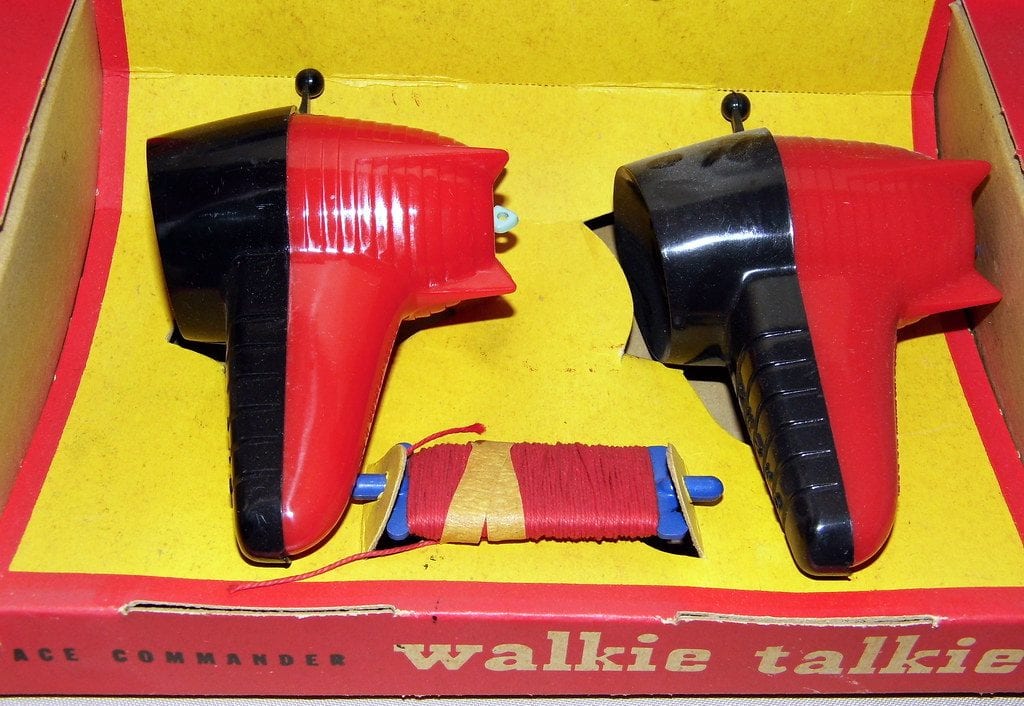 What To Look For In A Walkie Talkie For Toddlers
The first thing you should look out for in a set is simplicity. A real two-way radio has too many buttons, which are never good for a younger kid who is starting out. Instead, you should look for one that has minimal buttons and an easy-to-use interface.
While looking for cheaper walkie talkies is a good idea, you should also look for well-made ones. Durability is an important criterion when choosing the top toddler walkie talkie. Toddlers are going to give them a run for their money as they hit them, throw them, and take them for a bath. A good two-way radio is waterproof or water-resistant and can take a few lumps.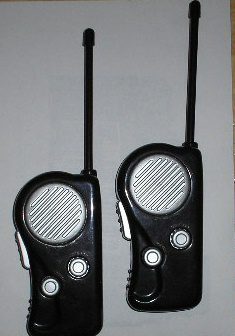 Okay, you don't need a two-way radio that has police-like range, but many two-way radio that are cheap are disappointing. These walkie talkies operate poor and not able to go very far, not even across the house. The ultimate walkie talkie for kids has some decent range.
This also depends on where you live. If you live in a rural area, you can get a much better range than you would if you were in the city, where you can get more interference. Remember that their range is "up to" a certain amount, and what range you get can depend on where you live.
Toys Or Real?
Most two-way radios are toys. They are shaped like cute animals or characters, and they have some use, but they are mostly meant for limited use. Others have all the functions of "real" walkie talkies but are made for small hands and minds that can't handle all the features. You need to think about which type of walkie talkie pair to purchase. Real ones can last a long time, but you may want to start with a toy first to see if your child loves it.
As a rule-of-thumb, the good walkie talkies feature basics like a belt clips, push-to-talk button, general mobile radio service, backlit lcd display, and channel lock feature.
Batteries
There are rechargeable walkie talkies, while others will use AAA batteries or AA batteries that you can replace. Whichever you choose, make sure the battery life is decent. You don't want batteries that will sputter out just as your child is immersing themselves in imagination. You don't want to always need to batteries faster than your child's talking speed. You can also look for a set of two-way radios that have rechargeable batteries.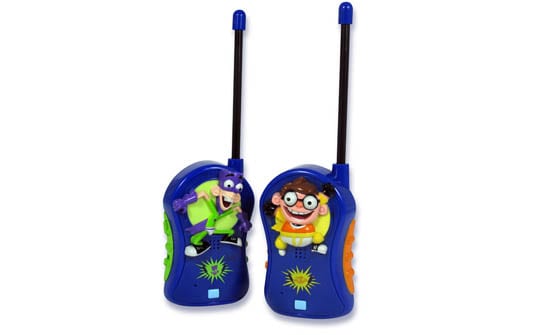 Other Bells And Whistles
Some walkie talkie sets will have other bells and whistles that you may consider, and here are a few examples.
LCD screen. Some have an LCD screen so you can see everything. This makes it much easier for your kids to figure out how everything works, and it makes it much easier for your kids to use this.
Flashlight. Some sets come with a built in flashlight. When your kids are playing out at night, this can be a very useful feature, helping them stay safe. With that said, make sure that the kids realize that a flashlight is going to eat up the battery, and to use the flashlight wisely.
Different channels. Some sets boast a slew of channels for your child to choose from. What kid doesn't like variety? Your little ones can choose a number of channels from a great range of choices.
These are just a few bells and whistles to look out for.
Some Best Walkie Talkie Sets For Toddlers
Little Pretender: Two-Way Radio Set for Children
This is a nice set that is designed for young children in mind. With good range, ease of use, and three-pack channels available, it's great for any young child. Plus, they are compact and can handle a few drops and scrapes here and there. Just make sure that the walkie talkie works, as some units may be defective.
Retevis RT628
Retevis RT628 is designed for children but has all the use and functions of a walkie talkie meant for adults. These walkie talkies are lightweight and compact, with ways to prevent children from dropping them, and they make it so that it's easy to talk. Also, the range is nice, too, with plenty of channels to choose from. The battery life could be better, but it has a power-saving mode.
Sokos Walkie Talkies for Kids
This is another great set. With fun colors to choose from and cute animal and creative designs, it's one walkie talkie set that can be recommended for most children. Even though it's meant for kids, this set boasts audio that is nice and clear, and it's so easy for small kids. Plus, its battery lasts for hours and hours. With so many sets delivering great battery life, it's overall a great walkie talkie set. Try it out and see what we mean.
USA Toys Vox Box
The Vox Box set from USA Toys has real, working walkie talkies. The creators of this product designed it for young users

. The features are easy to use, making it suitable for children. Nonetheless, its functionality makes it useful for both children and adults.
What the Vox Box has is a good range. With up to three miles in range, this is a nice walkie talkie set. With that said, the keyword is "up to." Your range may vary depending on where you live. Also, it's much easier for your kids to use, with an intuitive LCD green and a flashlight, it's overall a good set. It's an excellent set for both beginners and veterans alike. With that said, some units are bad with batteries, so make sure you realize this before buying walkie talkie.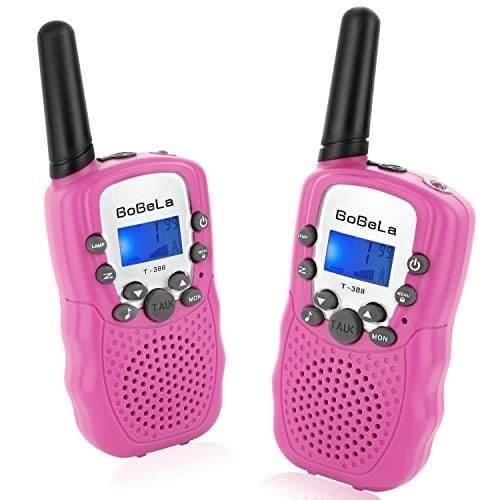 Conclusion
Walkie-talkies can be fun for your children, and a good quality set can last a long time. Try out a set today. Choose from the top toddler walkie talkie sets mentioned here, and your young child may love you for it.
Toddler Walkie-Talkie Sets
Frequently Asked Questions
Editor's note: Always put a prime on your kid's safety when choosing a walkie talkie for them.
Last Updated on May 9, 2023 by Raymond Sy Tamco
DISCLAIMER
(IMPORTANT)
: This information (including all text, images, audio, or other formats on FamilyHype.com) is not intended to be a substitute for informed professional advice, diagnosis, endorsement or treatment. You should not take any action or avoid taking action without consulting a qualified professional. Always seek the advice of your physician or other qualified health provider with any questions about medical conditions. Do not disregard professional medical advice or delay seeking advice or treatment because of something you have read here a FamilyHype.com.