Strollers are, in a way, like cars. They all have the same purpose: to get your baby from point A to point B, but they all come with their unique features to make the ride much easier for both parent and child. Then, there's the fact that many of these stroller brands are a sign of luxury. Stokke Xplory is one such stroller that gets quite a bit of praise, but is it worth the money? Let's find out with these Stokke Xplory reviews.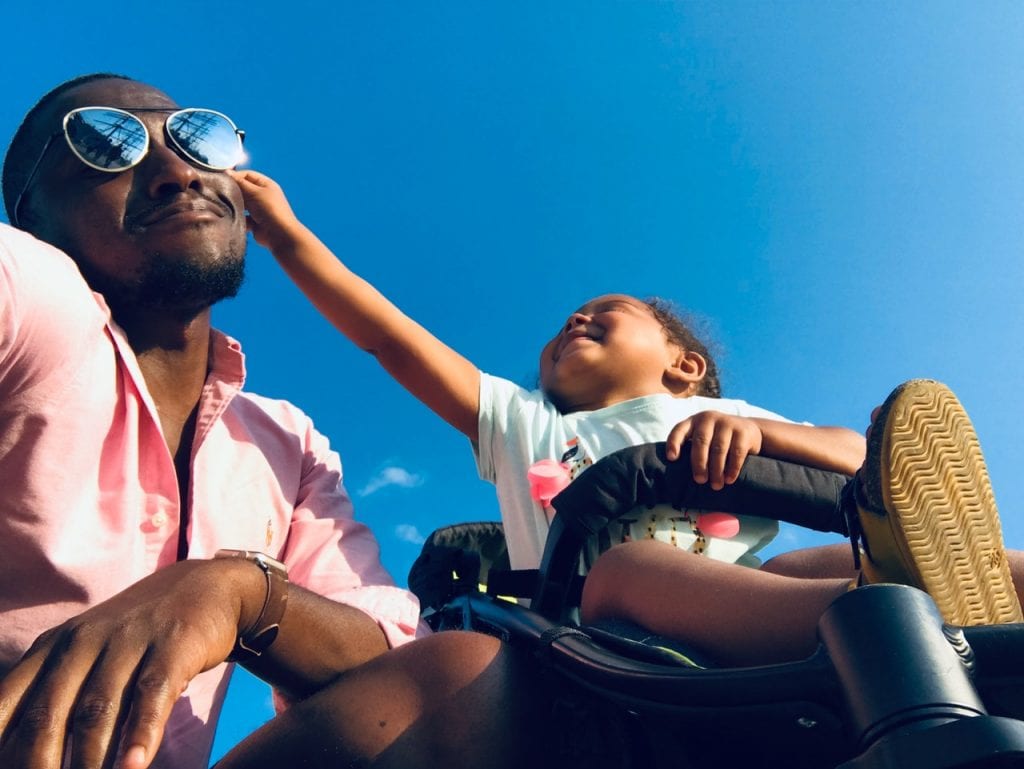 What Is The Stokke Xplory? 
Stokke is a company from Norway that has over 80 years of experience. It's a company that has delivered excellent quality products for many years, and one of which is their variety of strollers. They have quite a few strollers available, one of which is the Xplory line. 
The Xplory allows you to raise the stroller part so that you and the baby can be close together. In theory, this helps improve the bond between you and the baby. It's a narrow stroller as well, allowing you to steer it around without any troubles whatsoever. It's a lightweight yet powerful stroller. 
Being a luxury stroller, it costs a pretty penny, going from around $900. It almost feels like you're buying a car. Originally, this stroller was even more. Over $1,100! For some parents, this is a second mortgage, and when you're spending so much already, you may have to decide whether or not the stroller is worth it or if you should pass.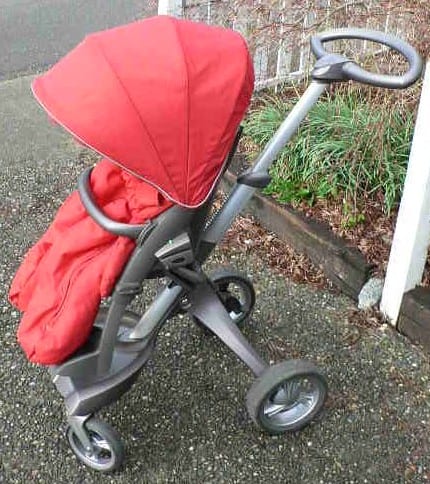 How Easy Is It To Use? 
Many strollers can be impractical to use, from assembly woes to buttons that just don't seem to work. However, the Xplory is a stroller that is quite easy to use. Adjusting it to suit your height and where you want the baby to be is effortless. 
Does It Maneuver Well? 
When it comes to Stokke Xplory reviews, you want a stroller that can control well, and this stroller does the job. Turning and gliding it across the ground feels natural, provided that you're on the appropriate surfaces. You can run laps and go through tight spaces with ease. While you may not have to do that in your daily life, you never know. 
What Surfaces Are It Good For? 
The Xplory is primarily designed for urban parents who use sidewalks and other flat surfaces. This is not an all-terrain stroller. When it's snowy outside, or you're in a less-than-favorable setting, the stroller does fall apart. That's one flaw of the Xplory. We do feel like because of the price tag, it should offer wheels that handle all sorts of terrain, but sadly, it doesn't. 
What About The Brake?
The brake in any stroller is essential. If something happens, you want a brake that is easy to deploy. This brake is quite easy to activate, and you can do so in your flip flops. Other strollers make using the brake a little more annoying, which is always a shame.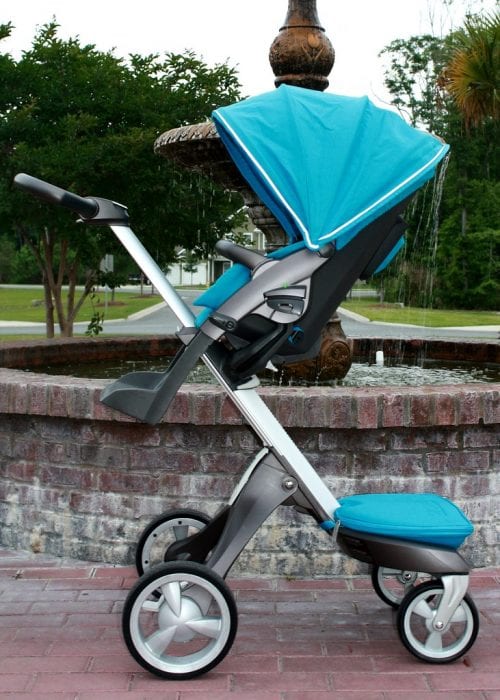 How Much Does It Weigh?
Despite the stroller's minimalism, it's not that light. It's about 27 pounds, meaning that you may need to get a workout in before you try this stroller out. Luckily, it's quite easy to fold and store, so that's a plus, at the very least.
Who Can It Carry?
This stroller carries babies up to 45 pounds, and as young as six months. There are extra seats you can purchase for a younger infant if you so wish. However, this is what is offered at this time. 
What Materials Is It Made From? 
Being a luxury stroller, it has quite a lot going from it when it comes to materials. This stroller is made from car-grade aluminum and is designed to withstand some bumps. You get what you pay for, considering the metal is a concern of yours. 
What About Folding It? 
Being able to fold a stroller into a useful piece when you want to carry it with you is always fantastic. However, this stroller has a bulkier fold to it, and it comes in multiple parts. When you want to store this stroller, you may need a few hands as you do so. 
What Is It Lacking?
As mentioned in several Stokke Xplory reviews, this stroller is lacking a few features. It has no cup holder, and besides the seat, frame, bumper, bug net, rain shield, and storage bag, all additional accessories have to be bought separately. This is a little disappointing considering the price tag. We feel like they should include more. 
Also, this stroller does lack a recline for sleeping when it comes to the front-facing mode. Again, this is something the stroller should have to begin with.
Is It Worth It? 
If you're an average parent who is on a budget, this stroller may not be worth it. While its adjustability allows for more bonding between parent and child, this stroller is a bit lacking. It's heavy, hard to fold, and doesn't come with a cup or the essential accessories. Not to mention, those wheels don't go through many terrains.
If you have money to burn and live in the city, this stroller may be worth it for you for the luxury alone, and being able to see your baby as you walk around is always a plus. But even then, there are luxury strollers that have more features, including the ability to glide across all kinds of terrain. We feel like you should try out this stroller and see if it's for you, but otherwise, you may want to look elsewhere.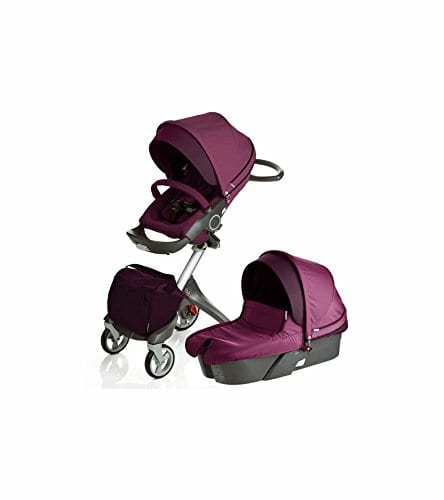 Stokke Xplory Reviews FAQs
Yes, the Stokke Crusi Double Stroller. It is ergonomically designed for the baby with a large cargo basket and height-adjustable handles. 
Conclusion
While this stroller is indeed high quality and has some unique features, it does lack some essentials that the other strollers seem to have. When you're a parent, sometimes you have to sacrifice luxury for convenience, and many strollers can do the job this stroller can do for half the price, even more. 
This isn't to knock on the Xplory; it's still an awesome stroller, but you may want to shop around before you make your final decision.
Stokke Xplory Reviews Other Resources
https://www.babygearlab.com/reviews/getting-around/full-size-stroller/stokke-xplory
https://www.littlebabygear.com/stokke-xplory-stroller/
https://parent.guide/stokke-xplory-reviews/
Last Updated on April 29, 2021 by Marie Miguel
DISCLAIMER
(IMPORTANT)
: This information (including all text, images, audio, or other formats on FamilyHype.com) is not intended to be a substitute for informed professional advice, diagnosis, endorsement or treatment. You should not take any action or avoid taking action without consulting a qualified professional. Always seek the advice of your physician or other qualified health provider with any questions about medical conditions. Do not disregard professional medical advice or delay seeking advice or treatment because of something you have read here a FamilyHype.com.