Flying toys have become a bit advanced in recent years. They used to be quite anticlimactic. Maybe you'd get a flying toy that did a few barrel rolls before crashing down due to the wind. Perhaps you'd make a paper plane that flew around a bit before falling to the ground. Finally, you may have had a kite that would never stay up no matter what you did. In short, flying toys used to be quite boring. Nowadays, however, they can do quite a bit more. They can fly high and stay that way. They can teach children how to be little pilots. If you're looking to buy your kid a flying toy as it warms outside, you're in luck. This article will touch on some of the best flying toys out there.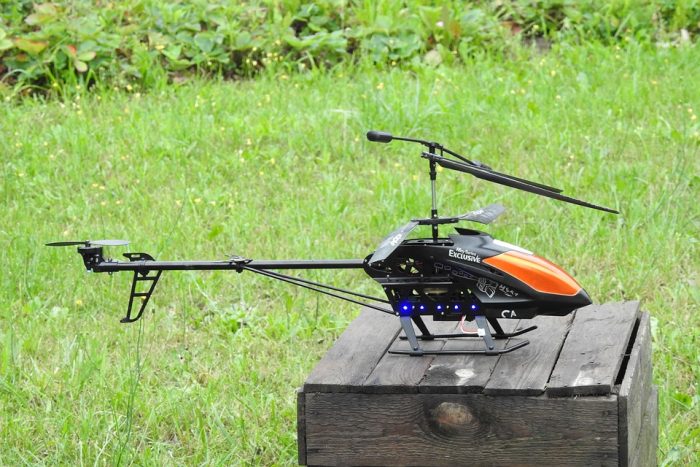 Flying Toy Types
Before we get into specific flying toy options, let's take a look at different kinds of flying toys you can find. 
Flying ball toys – These could be as simple as a flying ball toy that kids can throw and that might have lights or other cool features. Or, they can be more advanced, like the cool UFO flying ball toy, which is a mini drone for kids that has LED lights.
Remote control flying toy – These are toys for kids that are hand controlled by a remote controller. Some examples of these would be helicopters and airplane toys.
Glider flying toys for kids – These are toys like frisbees, foam airplane toys, and other gliders meant for free throwing.
Drones for kids – Drones are very popular for adults and as kids toys. There are all sorts of drones for kids that come in styles that will appeal to boys and girls. You can get a mini drone for kids, a large one, and various styles and shapes of drones for kids with fun LED lights, cameras, and sounds.
There are flying toy options that are appropriate for all different age ranges of kids, boys and girls. If you do a little research, you'll find the perfect flying toy for your little one.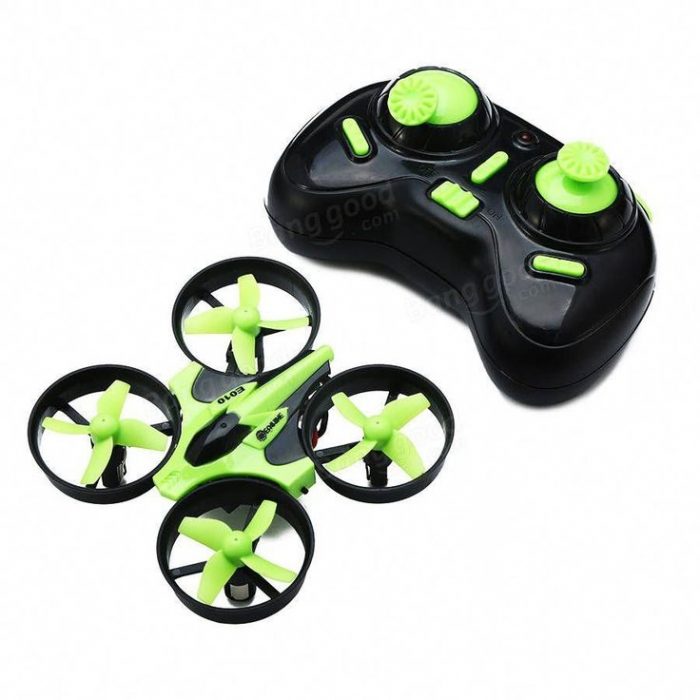 The Amazing Slingshot LED Helicopters
It is more of a party toy that's good around a group of kids. You can launch these little copters in the air, up to 120 feet, and they can fly around. It can glow, allowing your kids to make one heck of a light show that they're going to love. Any flying toy for kids with an LED light on it is going to be a hit. The sling shot is hand operated and easy to use. This flying toy is recommended for kids age 8 and above.
LED Foam Finger Rockets 6 Pack
It is another launcher that's quite cool. It glows in the dark and can be shot via a rubber band. It's an entertaining enough toy for little kids who are looking for simple entertainment. With that said, one problem with toys like these is that the lights, while entertaining, are not replaceable. Once the battery goes out, you have to replace the entire toy. Besides that, however, it's one of the best flying toys. When you have a pack of airplane toys, though, you have spares.
You can get a 6 pack of airplane toys like this for about $15 on Amazon. Kids can turn on the LED light and then watch it sail across the sky. The foam airplane rockets are hand operated by simply pulling back on the rocket while holding the rubber band, and then letting go. 
Holy Stone HS110D FPV RC Drone
Drones have become more popular as of late, and one reason why is because they're beloved by both kids and adults. For adults, a drone can be a professional or a hobbyist activity, especially in landscaping and aerial photography. For kids, a drone can be fun to fly and take pictures with. It is a cheaper drone that's great for kids. It has a built-in camera so your kid can take some decent photos. For a drone, its battery life is good and it has an alarm once the battery starts running out. However, it does take two hours to charge. Finally, it has a VR headset capability so your child can feel like they're flying in the air.
A drone for kids like this one is meant for teenagers. It's recommended for kids 14 years and older. You get two batteries with this one so you can charge one while using the other. There is a remote controller where you can attach your phone for a live feed of the video your drone is taking. You can also control the drone through an app. It has gravity control, gesture control, and voice control, too. A flying toy with so much to offer is the perfect toy for kids who are a bit older.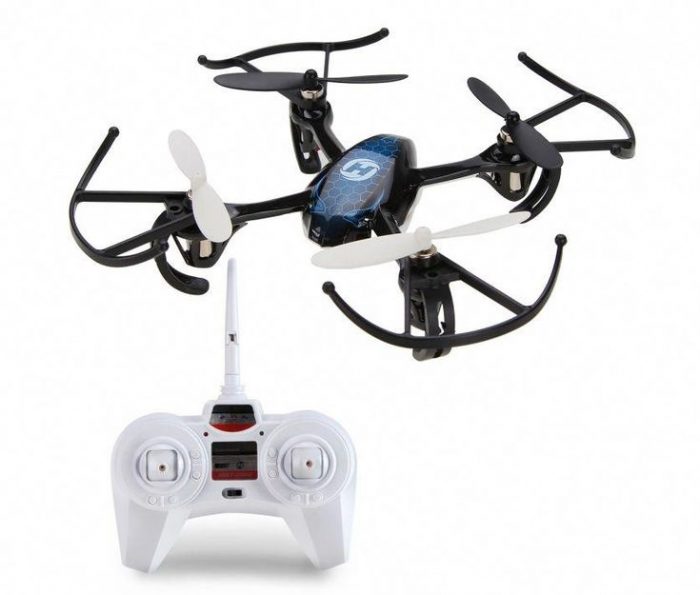 It is a good drone for kids. It's easy to control and has LED lights to keep your kid flying at night. A drone can be fun to fly and can teach your kids about piloting and photography. There are many skills a kid can learn from a drone, and plenty of jobs are looking for a good drone flyer. It is a budget drone that's good to see if your kid likes it. It's quite durable too, which is always good because chances are your child may accidentally fly it into a tree or two. 
Activ Life Best Kids Ring Frisbees
The Frisbee has been a popular toy for many generations. It's simple in theory. Just throw and watch it fly, and possibly have another kid catch it. But to make a clean throw that can fly around with perfection is another story.
These free throwing kids toys come in a pack of two. These are good for boys and girls and can be used in your yard or in a pool. They're made to be easy for getting that straight throw that can sometimes be tough for kids to master. They're so light and soft, too, kids can play with them for indoor and outdoor play time.
It's meant for tiny hands and has a unique design they love. It's smaller and lighter, so your kid can throw it with ease. A Frisbee is great for developing motor skills, and your kid is going to love all of which it has to offer.
Chuckit! Flying Squirrel
It's a bird! It's a plane! It's a squirrel?! It glows in the dark and throws when flown. It also doubles as a good pet toy. Your dog will love chasing it down, and because it's durable, your dog can nibble on it without much worry of damaging it. However, it does have problems navigating should you throw it too far, so there's that. It's also not recommended for children under five. With that said, it's one of the best flying toys your kid will love. This is a toy for kids, boys and girls, and even the family dog. Everyone gets to play.
Foldable Egg-Shaped Drone
At under 50 bucks, this is a cheaper drone that is easy to fly and has USB capabilities. It's great to encourage STEM and learning how to fly. This toy does require more assembly and is recommended for teens, but if your kid is a boy or girl genius, they may love what this drone has to offer.
This mini drone can be flown using an app on the phone that works like a hand operated remote controller. It takes about 45 minutes to charge the battery, and unfortunately, you'll only get 6.5 minutes of flying time out of it before it will need to be charged again. It does have a camera, though, and can be operated up to about 40 meters away.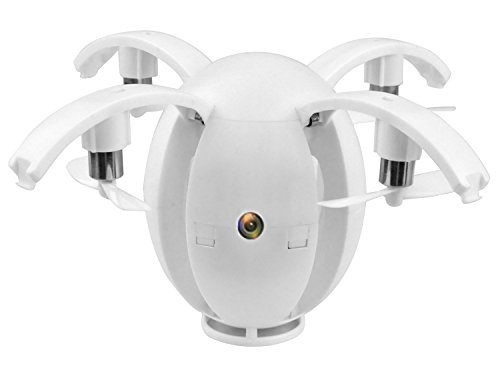 Aerobie Pro Ring
These are flying rings that can be played between two people. It has many capabilities for someone who is learning how to throw and toss. It even is used in the book of world records for the fastest toss.
The Pro Ring is a gliding flying toy for kids and adults that can be tossed for more than 1,000 feet! Boys and girls, both, will love the free throwing action of the Pro Ring. It's a flying toy for kids, but the whole family can get in on the fun with this one.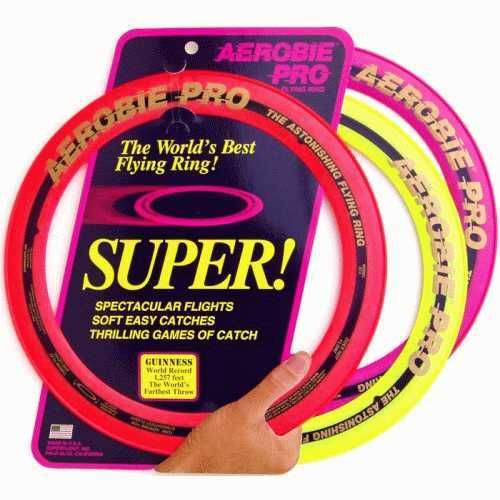 Fun Express Vinyl Stretchable Flying Frogs
It is a set of frogs that don't hop; they leap! This flying frogs set has 12 pieces for you to choose from and you can stretch, let go, and watch those little froggies fly. It's great for parties, for motor skills, and simple entertainment. With that said, if you stretch them too much, they may tear! However, they're an entertaining set of toys your kid is going to love. 
These are the perfect indoor and outdoor toys to give as party gifts. They're easily hand operated by even very young children. They're also very inexpensive. You can get a pack of 12 of this flying toy for kids for under $6.
Scoot Motion Hand-Controlled Drone
It is another budget drone that kids of all ages can fly. It's easy for your kid to travel with, and it has many unique capabilities like a bendy body that can handle anything you throw at it. It charges quickly as well because we know how tough it is for your kids to wait. However, the battery is a bit low, which is a downside. To fly this drone, just throw it in the air and use their hands to change its directions. It's quite a unique drone.
This is a mini drone that's easy for younger kids to control. It's hand controlled by motion. It also has cool LED lights all around the outside of it so it's fun to fly in the dark. Kids can fly these indoor and outdoor without having to worry about any damage because of the materials they're made of, too. 
Conclusion
There are quite a few cool drones nowadays, and your kid is going to love what they all have to offer. Not only that, but there are simple flying toys that are great for a party or entertainment. Boys and girls both love a flying toy for kids. Whether it's a UFO Flying Ball Toy or simple large throwing foam airplane toys, kids will make the most of them. Try them out today and see the difference they make.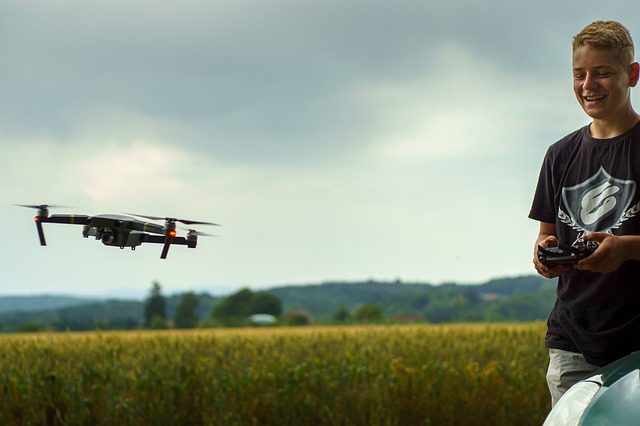 FAQs On Best Flying Toys
What are the flying toys?
Flying toys are those toys that fly. Some are either battery-operated, while others are infrared-controlled. You can have flying ball toys, large throwing foam airplane toys that are completely hand operated, or a fancy infrared induction controlled mini drone with LED lights to play with. Having a flying toy surely entertains not only children but adults as well.
What is the best remote control helicopter?
The best remote control helicopter is the Syma S107. It is great for beginners and for those who are in a budget. Syma S107 is just easy to operate, so you will surely enjoy flying this one, especially if you are just starting to learn operating flying toys.
How can I make my drone fly better?
It is not that easy to operate and fly a drone, especially if you are still a beginner. But you can be better with lots of practice in flying and in landing. Try not to force the remote control buttons so you can fly and land smoothly. The more practice you get with a flying toy, the better you'll get with the hand operated controls.
Where can you not fly drones?
Flying or operating a drone is entertaining, especially if it's your first time operating this kind of toy. But you should remember that there are some restrictions on where to fly your drone. Some important things to remember is that the drone should just be in your line of sight, it should not fly above 400 feet, you shouldn't be near an airport, or any controlled airspace and never fly above a crowd or emergency response location. A flying toy for kids shouldn't have the range it would take to really cause any issues, however, if you do get kids toys that have long distance flying capabilities, make sure your child is aware of the restrictions for your area.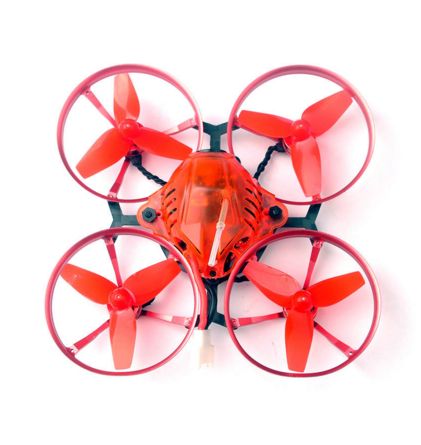 Can you fly a drone without WIFI?
Yes, you can fly a drone without wifi. Most drone manufacturers nowadays let you operate drones even without wifi. But you are required to download the drone app first before operating, so you still need the internet the first time you will be flying the drone. You'll find there all sorts of ways to fly drones now. Some are infrared induction controlled, some are motion controlled, or voice controlled, or the traditional hand operated remote control.
Which toy helicopter is the best?
The best toy helicopter, according to flying enthusiasts, is the Syma S107/S107G RC Helicopter 3 Channel Mini Metal Remote Control Gyro Toy Gift. It has five available colors that you can choose from. It is powered by two solid motors with an additional motor at the tail.
How much does a helicopter kit cost?
A helicopter kit varies in price. If you check Amazon, you will see helicopters for as low as $20.
What is an infrared induction controlled flying toy for kids?
Flying kids toys that are controlled by infrared induction are hand controlled by the motion you make. The toy will read the signals through the infrared induction with its sensors. Children can simply move their hands to change the direction of the hand controlled flying toy.
The infrared induction flying toy that's perfect as a gift for most children are the UFO Flying Ball toys. They're inexpensive and are good for indoor and outdoor play. They take off and fly around through infrared induction technology. They have built in LED lights so they're fun to watch in the dark, too. These flying ball toys are so easy to control with the infrared induction sensors, even a toddler can fly them. The flying ball will keep your kiddo entertained for sure.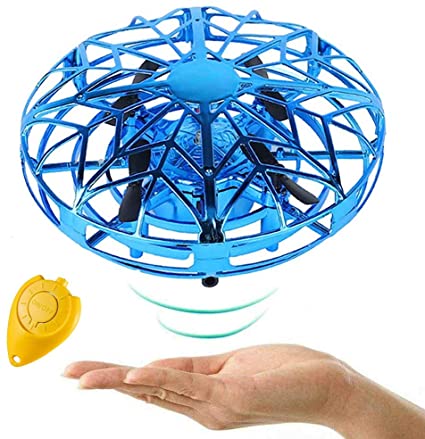 What's the best flying toy for outdoor play?
Some of the best for playing outside are the large throwing foam airplane toys. Throwing foam airplane toys can be fun for your kids and for you. It's fun to see who can get the airplane toys to fly the furthest. It's also a great way to get the whole family outside throwing foam airplane toys for some physical activity. Throwing foam toys can help kids build muscles and work on their gross motor skills. You can also work on aim and other skills while throwing foam airplane toys.
What's the best flying toy for young children?
The UFO Flying Ball toy is a good option. You can also give a pack of airplane toys that can be thrown or tossed. If you have a group of young children to entertain, a pack of airplane toys can go a long way for entertaining them. You could also get a few of the flying ball toys for them to share. 
Best Flying Toys Other Resources
https://www.scarymommy.com/spotted/best-flying-toys-kids/
https://www.fatbraintoys.com/toys/toy_categories/outdoor_toys/flying_toys/
https://www.parenting.com/toys/8-fun-toys-that-fly/
Last Updated on June 25, 2022 by Jejomar Contawe
DISCLAIMER
(IMPORTANT)
: This information (including all text, images, audio, or other formats on FamilyHype.com) is not intended to be a substitute for informed professional advice, diagnosis, endorsement or treatment. You should not take any action or avoid taking action without consulting a qualified professional. Always seek the advice of your physician or other qualified health provider with any questions about medical conditions. Do not disregard professional medical advice or delay seeking advice or treatment because of something you have read here a FamilyHype.com.