The remote control vehicle is a staple of any childhood toy. Running around with an RC car in hand, riding in your little mini car, and of course, the remote control helicopter.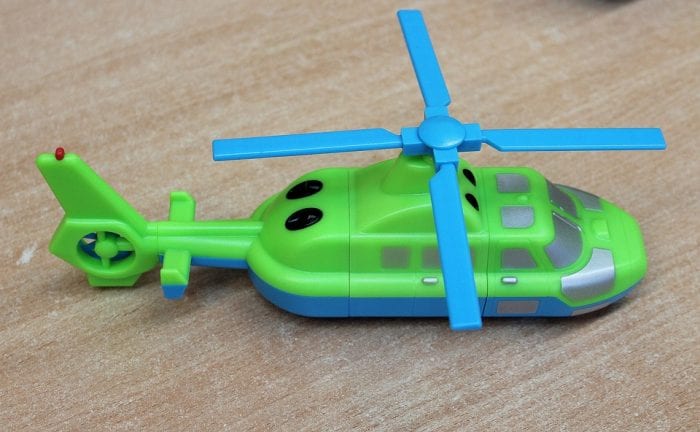 It used to be that the best remote helicopter sets were kind of lacking. They couldn't fly high, and all it took was a blast of wind to knock them down. Nowadays, a remote control helicopter is relatively cheap and can give you the best flight possible. It can provide hours of entertainment, an incentive to go outside, and give your child the ability to have all sorts of fun while doing so. Plus, if your child becomes interested in flying, they may be interested in drones, or even flying a helicopter of their own one day.
What To Look For
Here are some things to look for in the best remote helicopter sets.
Charging And Use Time
There is nothing more disappointing than flying your RC helicopter for 10 minutes, only for it to need to be low on battery after an hour. Luckily, many helicopters find the balance between use and charging time. Also, some may require you to put batteries in there, so beware of that.
How High?
Different copters can go to different heights. You won't find a toy helicopter that can go the same heights as a real helicopter, but at the same time, you don't want one that goes barely above the heads of your kids.
Durability
Your kid may be a bit rough with the chopper as they're trying to learn it. You may expect helicopters that crash into walls, fall, and all that good stuff. Copters for little tykes from plastic that is durable, making it ideal for that kind of audience.
Indoor Or Outdoor
Your helicopter may be able to be used inside or outside. When it's a rainy day, many helicopters are great for indoor use, provided your kid is responsible and doesn't cause damage with the chopper.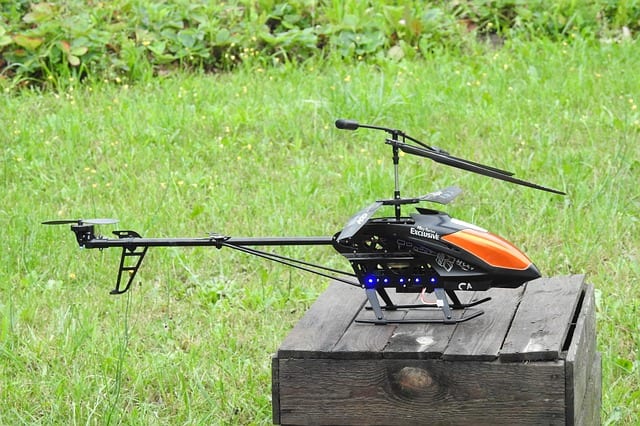 Night Use
Some helicopters have lights, making them great for nighttime use. If your helicopter does this, then you're in luck. Feel free to fly it as high as you want to with ease.
Ease of Use
Some helicopters are for older children and thus will have more complicated controls and more features. Then, there are helicopters for young children with simple controls and not too many features. Figure out your kid's age and mentality and see which helicopter is appropriate for them.
Here are some of the best remote control helicopters on the market today.
Syma S107
It is a good helicopter for beginners if we do say so ourselves. This helicopter is quite natural for anyone to get into, and it's so lightweight. Despite it being lightweight, it flies well, and it doesn't take long to charge, which is a win in our book.
This helicopter comes in three different channels to fly, and a variety of colors as well. We say it's worth trying out if your kid is a newbie to flying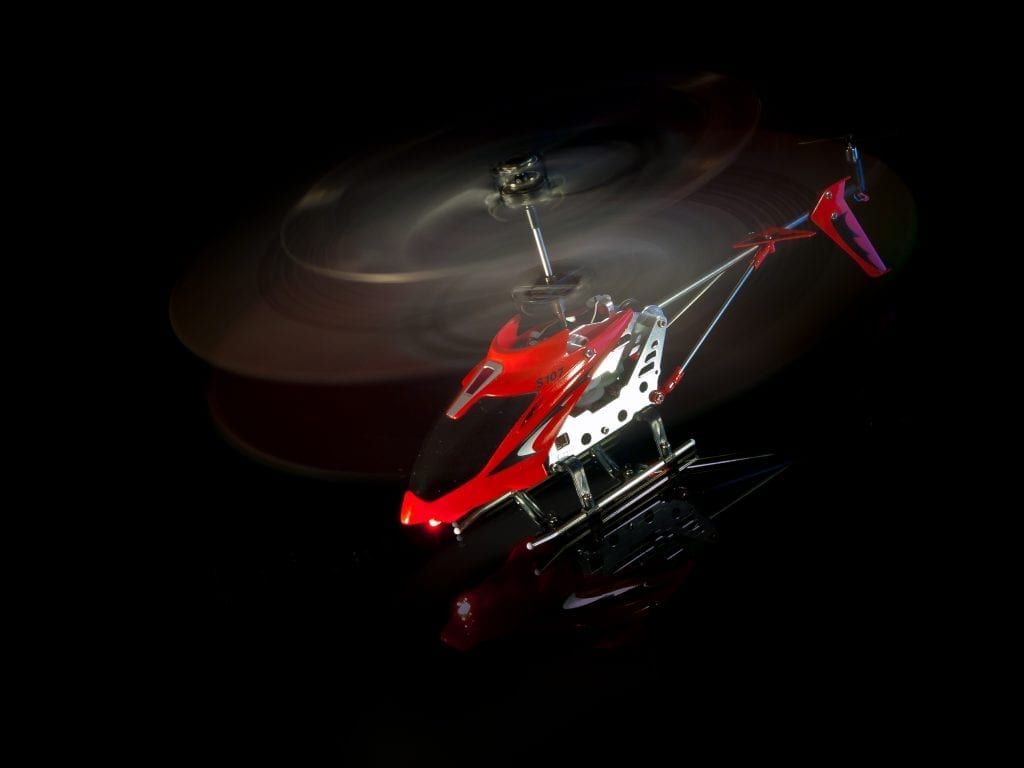 GP Toys G610
This one is a good helicopter for general flying, and it's a copter that is quite large too. It's almost a foot long, making it great for older kids. It has about 10 minutes of flying time and takes nearly an hour to charge. We guess that because of its size, it takes longer. Plus, it requires assembly, too. For the impatient kid, it's something that you may want to hold off on, but for the kid who can wait, it's an excellent copter to try out.
Flying Ball
This helicopter is more like a Snitch from Harry Potter. You control it via your hands. That's right. It needs no remotes. All you have to do is put your hand under it, and it flies based on your hand movement. Pretty cool, huh?
This copter is excellent for young children, and it lights up, making it suitable for day or night use. Also, it takes just 20 minutes for you to charge it up, and it can fly for around 15 minutes, making it something that will last a long time.
Little Tikes My First Flyer
As you may have guessed from the name, this is not a toy that older kids will love, but it's great for young children who are interested in flying their helicopter. This one is easy to control because of its remote. The remote makes it easy to operate, and it allows you to spend plenty of time getting used to it. You just press a button and voila! You are flying with style.
It's all solid plastic too, which means you don't have to worry too much about your child wrecking it. We say that it's worth checking out.
The only downside is that it needs a whopping six AA batteries. If your child is using it a lot, you may want to go with the rechargeable brand.
Syma S102G
It is another good chopper for a younger audience. This helicopter is a bit of an upgrade compared to the last one, and it has a light, making it great for nighttime use too.
Charging time is 40 minutes or so, and you can even use USB to charge. You can also buy spare parts should your child be a bit rough on it.
GPToys Iron Flying RC Heli
It is one of the best remote helicopter sets that combines ease of use with some impressive distances. It can go around 50 feet, and you can play with other friends. Not to mention, the controls are simple too. If you end up bumping it, no big deal. This helicopter is for handling that and much more. Like all these copters, it's great for the indoors or outdoors.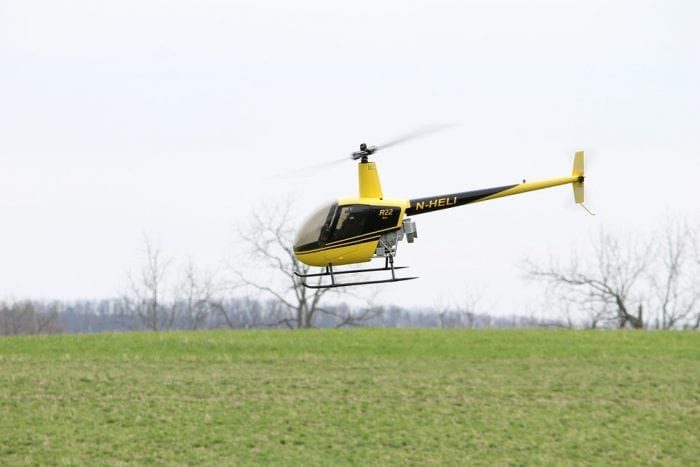 The downside is that it has a short flight time. You're lucky if you get six minutes from it. Thankfully, the charge time isn't that long, so it's a trade-off.
Best Remote Helicopter Sets FAQs
What's new in RC helicopters?
Blade released the Fusion 480 Smart Power Combo Kit recently. It has landing gear
and frame that's
carbon fiber
, as well as a high-strength steel shaft and spindle. You can also consider Blade Nano Series (more about it here).
How much does a helicopter kit cost?
A good helicopter kit costs approximately $600. A more advanced version of it can cost more than that.
How much do RC helicopters cost?
High-end RC helicopters' prices go up as high as $7000. Those are not the most expensive ones, though, because others cost up to $18,000.
How do RC helicopters fly?
RC helicopters have a primary rotor that lifts them off the ground. The spinning of the blades creates buoyancy.
Best Remote Helicopter Sets Other Resources
MomLovesBest: https://momlovesbest.com/remote-control-helicopters
BestBuy: https://www.bestbuy.com/site/shop/best-remote-control-helicopter
Last Updated on April 17, 2021 by Marie Miguel
DISCLAIMER
(IMPORTANT)
: This information (including all text, images, audio, or other formats on FamilyHype.com) is not intended to be a substitute for informed professional advice, diagnosis, endorsement or treatment. You should not take any action or avoid taking action without consulting a qualified professional. Always seek the advice of your physician or other qualified health provider with any questions about medical conditions. Do not disregard professional medical advice or delay seeking advice or treatment because of something you have read here a FamilyHype.com.