For over half a century, PlayDoh has been an iconic way for younger children to develop and learn about arts and crafts. Chances are, you've played with Play-Doh from time to time. While it's not meant to be eaten, it's made from a mixture of salt, flour, and other non-toxic materials that make it safe for artistic young children. Nowadays, Play-Doh has its own sets that utilize the dough. Here are some of the top Play Doh sets for you to try out with your children to encourage arts and crafts.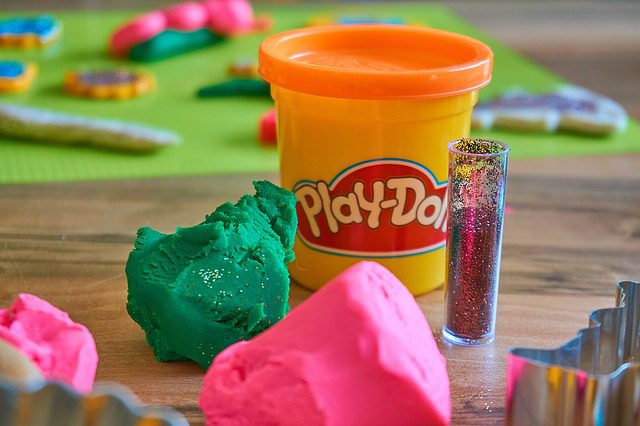 The Finest Play Doh Sets
Top Play-Doh Set Kitchen Creations Magical Oven
The fake kitchen has been an icon of many children's toys. Your kid can make "food" from this Play-Doh set and then put it in the oven. The Kitchen Creations Magical Oven cooking play-doh set has many attachments and accessories such as utensils and plates as well. Definitely, the Kitchen Creations Magical Oven is one of the greatest Play-Doh set because it can recreate food with just the right color shades as if it is real. The Kitchen Creations Magical Oven doesn't really cook food, as you probably have realized, but it allows for plenty of imagination. The Kitchen Creations Magical Oven can encourage your children to make their own food in their toy table and show it off. Now, as we've said before, this food isn't edible, so make sure your kid doesn't do that, but hopefully, the Kitchen Creations Magical Oven can encourage them to be little chefs sometime down the road.
Doctor Drill 'n Fill Retro Pack
Another fun pastime for many kids is playing a doctor or dentist in this case. Pretending to treat patients is just plain fun, and this set can allow your kid to do just that.
This Dentist Drill 'n Fill set includes all the dentist accessories, from an electric drill that mimics the sound of a real machine to tweezers to a toothbrush. In addition to the accessories, it includes 5 cans of Play-Doh set. Your child can pretend to fill in cavities and put braces on their parents. It's a great way to teach children about the dentist. It's also a great toy for the waiting room of a child's dentist's office. It can encourage proper dental hygiene and make the child a little less scared of the dentist. So get your drill on with this cool little set if your child is fond of becoming a dentist, then this among the top Play-Doh set to buy.
Top Play-Doh Set Kitchen Creations Drizzy Ice Cream Playset
Another fun playset that your children will like is the Play-Doh Kitchen Creations Drizzy Ice Cream Play Set. The Play-Doh Set Kitchen Creations Drizzy Ice Cream Playset featuring drizzle compound gives your child the ability to make ice cream out of Play-Doh and then put toppings on it just as they would a regular ice cream cone. The Play-Doh Culinary Creations Drizzy Ice Cream Kit is s a truly delightful experience for kids and adults alike. This captivating kit, which includes its unique drizzle compound, is user-friendly and seamlessly collaborates with the classic Play-Doh product. One aspect that distinguishes the Play-Doh Kitchen Creations Drizzy Ice Cream Kit from other ice cream-themed toys is its unique drizzling feature. This particular Play-Doh Kitchen Creations Drizzy Ice Cream Kit includes two distinct drizzle containers filled with a special drizzling substance that transforms into a candy-like coating once applied.
The Play-Doh Culinary Creations Drizzy Ice Cream Ensemble, including drizzle material, is excellent for artistic activities as it contains two creative cards that aid your kids while utilizing the ice cream arrangement. These creation cards include information on the building compounds and the Play-Doh compounds themselves. It is always good to note that the ice cream made from the Play-Doh Kitchen Creations Drizzy Ice Cream Playset should never be eaten. The drizzy compound should not be consumed either because it is play food.
Top Play-Doh Set Fun Tub
The Play-Doh Fun Tub is a tub that includes many different accessories to make models. It has stampers, rails, rolling tools, and various other ways to make shapes. If you buy Play-Doh in bulk, this is a great way to use your Doh. It's a great starter pack for kids looking to get started with Play-Doh. Try it today. Effortless to maintain and budget-friendly, this collection endures for an extended period.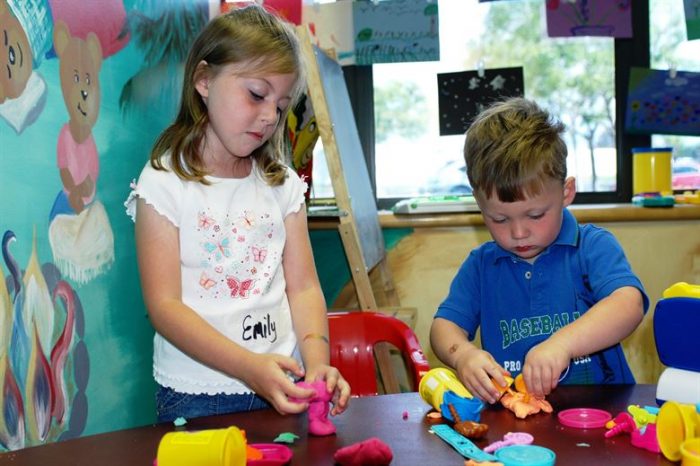 My Little Pony Make 'n Style Ponies Set
This is great for your little girl or even your little boy. You can make ponies from the popular franchise using Play-Doh. With many pony molds and all the accessories (such as the half-mold palette etc.) you need to bring your pony to life, it will entertain your kid for a long time. Try it today and watch your kid make Twilight Sparkle, Rainbow Dash, and all the other ponies.
Top Play-Doh Set Wheels Firetruck Toy 
Another best selling toys and games from Play-Doh is the Play-Doh Wheels Firetruck Toy. The Play-Doh Wheels Firetruck Toy comes with 2-ounce cans of the Play-Doh water compound. The Play-Doh water compound is is the classic Play-Doh compound mixed with swirls of blue to make it look like water. This Play-Doh water compound is easily pushed through the fire cannon of the Play-Doh Wheels Firetruck Toy to make it look like a fire is being put out. The Play-Doh Wheels Firetruck Toy rolls around so your child can put out fires all around the house.
Burger Barbecue Toy
Introducing another culinary collection. This one involves your kid making some burgers and hot dogs. Every kid loves a good cook-out, and this is one that will capture your child's interest for a long time. It has fake food accessories like tomato, lettuce, fries, and more. It has all the parts you need to grill. They can grill their own burgers and dress them however they want. These Play-Doh foods can't be eaten, but this can help your child learn more about cooking.
Fun Factory Set
This activity kit expands the boundaries of your child's creativity to its maximum potential. It comes complete with many different accessories for your child to play with and plenty of opportunities for your child to learn more about Play-Doh and what it does.
This is one of the top Play-Doh set because it encourages creativity. The manufacturing kit includes distinctive instruments that allow for effortless molding of the dough. They can change how thick the Doh is and how much comes out. The instruction booklet gives them some ideas and the Play-Doh compounds, but the imagination is what really propels the creativity in the Factory Fun set. It's great for all occasions and it comes with 6 cans of Play-Doh.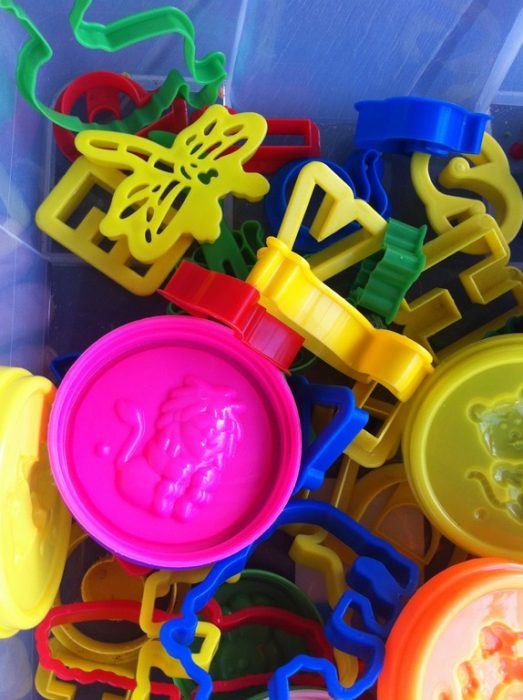 Shape Letters And Language
If you have a young child, this set is great option for teaching them how to learn how to make their own letters and shapes. They can learn everything they need to know. It comes with all the letter stamps you need along with many other accessories. Your kid can make letters from the Doh and spell out their names or anything else they want. Perfect for various events, this collection caters to children with diverse interests. It goes beyond merely teaching the alphabet, ensuring your child stays engaged for an extended period.
Kitchen Creations Spinning Treats Mixer
Kitchen Creations Spinning Treats Mixer is another set that involves making food. In this one, your kid can make a cake and decorate it to their liking. The Kitchen Creations Spinning Treats Mixer includes all the accessories like cookie cutters needed for some cake time and many different ways to bake a cake.
Not only can they make cakes, but they can make realistic cupcakes, ice cream sandwiches, and cookies as well. Again, these Play-Doh foods are not for your kid to eat, the Kitchen Creations Spinning Treats Mixer encourages creativity. When they get older, they can try real toy ovens that cook real food. Till then, have some Play-Doh to make their Play-Doh foods.
Crazy Cuts
Let's end this right by mentioning Crazy Cuts. This is a set where you use Play-Doh like hair. You can put the Doh hair on your customer dolls and then cut, comb, and decorate the hair to your liking. This is yet another collection that promotes education. Perhaps your little ones will want to learn how to style real hair when they get older. This is a great starter accessory to learn the ropes. It comes with cutting tools such as scissors and barber scalpels, combs, and all the other plastic accessories that stimulate a child's imagination.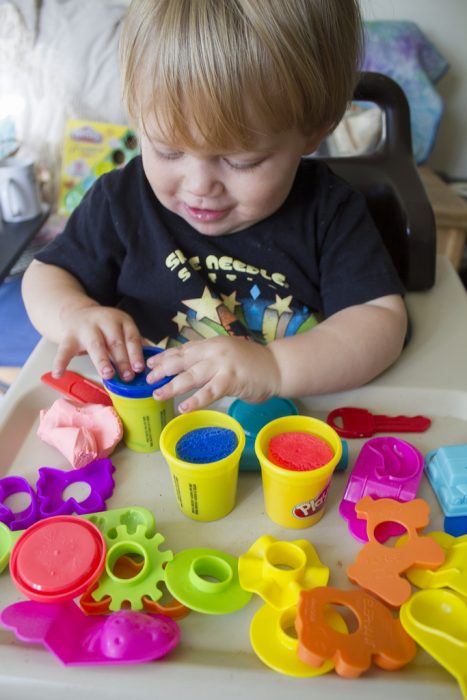 Top Play Doh Set Summary
Delving into the realm of childhood wonder, fine motor skills emerge as invaluable assets in developing young minds. Enter the vibrant, creative universe – brought to life by fun Play Doh sets! With these colorful tools at their disposal, children eagerly discover new ways to shape unique and delightful Play Doh creations.
Consider how a diverse range of captivating Play Doh playsets can inspire imagination and skillful exploration. Whether concocting delectable desserts with a Cake Boss-themed kit or crafting otherworldly creatures with all the tools, Play Doh modeling compound engages little kids in endless possibilities that allow for both fun and learning.
Featuring complete sets with assorted colored dough, plastic knives safe enough for tiny hands to practice cake-slicing techniques, or even molds designed to encourage electronic gadget creativity – these exceptional Play Doh playsets stimulate imaginative play like no other. Through countless stories sparked by different ideas offered by these tactile Play Doh tools; youngsters develop invaluable motor skills that not only serve them well now but lay the groundwork for future successes too.
In this age where screens are seemingly omnipresent, there's something truly magical about engaging little ones with hands-on activities. It's all too easy for them to passively consume information from electronic gadgets without actively participating in deciphering or building upon those tidbits—enter modeling clay and vibrant colored Play Doh kits!
These intriguing classics speak volumes about innovation while prompting even the tiniest of tots to flex their hand muscles as they channel whimsical scenes through texturized masterpieces straight from their imaginations—a critical element when fostering cognitive development that cannot be overlooked during the formative years.
The timeless appeal of tried-and-true materials allows children an alternative avenue for creative exploration beyond flashy electronics—an increasingly essential facet amid today's rapidly changing developmental landscape were digital reigns supreme. The unique combination of immersive storytelling delivered through captivating characters such as those found within Paw Patrol-themed playsets partnered with engaging interactive elements empowers tomorrow's leaders to continue shaping the world with imagination.
Conclusion
As you can see, Play-Doh encourages a lot of creativity with the sets they have to offer. Your kid can pretend to be a cook, dentist, a hairdresser, and more. These sets let your kid be imaginative in a safe environment. On its own, Play-Doh is entertaining enough but combined with these sets, and it takes the play to a new level. Try some of these sets and see what magic your kid can make with them.
Top Play Doh Sets FAQs
What Age Is Good For Play Doh Sets?
It is recommended that a toddler be at least two years old before being introduced to Play-Doh and its toys and games playsets. Although it is safe for kids, it contains small pieces of materials that still pose a risk for younger ones.
How Do You Use The Play Doh Fun Factory Sets?
Just load the Fun Factory with the Play-Doh color of choice. Then, choose a shape and clasp the lever to reveal the final product. You can always review Play-Doh instructions when it comes to how to use the Play-Doh Fun Factory.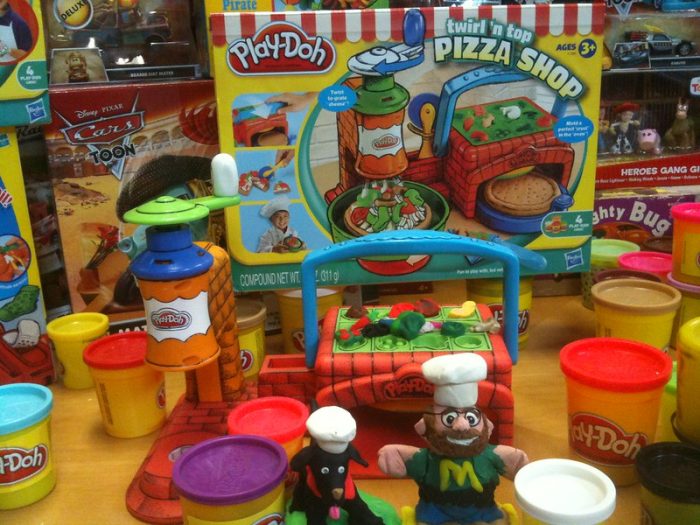 Does Target Sell Play Doh Sets?
Yes, Target sells Play-Doh and its toys and games playsets. The Target online shop has a lot of Play-Doh variants to choose from so a gift card to Target is a great way for your child to choose the Play-Doh set they want.
Is Playdough Safe For Toddlers?
Yes, it is safe for children ages two years and above. It is recommended that kids to still be under adult supervision when they play with these toys and games.
Is Play Doh Sets Safe To Eat?
It is not food, and it is intended for play, not for consumption. Play-Doh is non-irritating to the skin, non-toxic, and non-allergenic.
Is Play Doh Sets Clay?
No, Play-Doh is not made from clay. It is made of water, flour, mineral oil, and boric acid.
How Do You Make Playdough Slime?
In a mixing bowl, blend glue, baby oil, hand lotion, and baby powder together. Mix properly then add shaving cream at a 1:1 ratio. Add the liquid starch, mixing the bowl every after teaspoon. Put a Play-Doh that is the size of a ping-pong ball, then mix. Then add liquid starch again, in the same manner, until the desired consistency is achieved.
What Is The Biggest Play Doh?
Available in an assortment of can sizes, Play-Doh ranges from 1 oz to 10.5 oz
Is Play Doh Still Popular?
Play-Doh's remarkable impact over the years largely lies in its fun play doh sets that captivate children across generations. These exciting playsets encourage creativity, allowing every child's play doh creation to come alive and promoting hours of imaginative artistry. The diverse range of themes available in each Play-Doh assortment caters to all sorts of interests.
Play Doh playset is not just centered around amusement; it also offers essential skill-building opportunities for young ones. As they shape their non-toxic modeling compound, children practice important fine motor skills, paving the way for future learning and development.
One popular option kids adore is the dump truck-themed Play-Doh set. This enthralling playset invites them into an appealing world of construction where they can load their trucks up with mounds of colorful modeling compound and drive them across imaginary terrains.
Furthermore, additional accessories such as a rolling pin help enhance a child's hands-on experience by offering various tools and techniques to mold their Play-Doh creations. To keep the dough fresh while not in use, children learn valuable preserving methods like wrapping it in a damp paper towel or securely sealing it in containers.
Although inventive and engaging on its own, interactive experiences become even more enriching when kids are encouraged to fill playsets with friends or siblings. This collaborative environment promotes essential communication and teamwork skills as they work together on creating unique masterpieces.
By introducing fun Play-Doh sets that blend enjoyment with education into modern households worldwide, this beloved brand has successfully ensured its continued relevance among both young minds and nostalgic adults alike. Through child practice with non toxic modeling compound sets featuring varied themes – from dump trucks to rolling pins – lifelong learning becomes enjoyable for all involved.
Can Play Doh Set Grow Mold?
Certainly, modeling clay can develop mold. The composition of this malleable substance includes ingredients such as flour, water, salt, and boron-based compounds. These boron-based elements provide the clay with antifungal characteristics. Nevertheless, as time passes by and the boron compounds start to deteriorate, mold can progressively form on this sculpting material.
What Is The Best Playdough To Buy?
The Sweet Shoppe Cookie Creations is an excellent choice, especially for aspiring bakers. Other fantastic alternatives include:
1. The Arts and Crafts Collection: A perfect mix for those who love creative projects.
2. The Noodle Mania Assortment: An extraordinary option for budding chefs.
3. The Basic Fun Factory: A classic choice that will engage people of all ages.
4. The Kitchen Creations: Great for enthusiasts eager to experiment with culinary creations.
5. The Doctor Drill 'n Fill Set: Helps build skills essential in the dentistry profession in a fun way.
6.Playful Pies Collection: Ideal option to spark imagination in pie-making enthusiasts.
7. My Little Pony Make 'n Style Ponies: Tailor-made to bring joy to fans of this beloved franchise.
What Is Better Than Play Doh Set?
An abundance of homemade sculpting material alternatives like Oobleck, Goop, and cloud dough are available, which are not only fast but also cost-effective to prepare. Many of these recipes include similar components – a starchy element combined with an oily base – making it possible for you to create at least one using ingredients already present in your kitchen.
Clay serves as an economical option compared to commercially bought modeling compounds since it avoids the crusty residue when drying out. It's simple to rehydrate, easy to store and can be priced as low as $2 per kg. Remember to watch for labels confirming the product is certified non-toxic when purchasing clay.
When Was Play Doh Set Most Popular?
From 1955 to 2005, over two billion containers filled with that colorful sculpting compound were purchased. By 2005, this moldable material was available in a staggering 75 nations worldwide – with an impressive annual sales figure of around 95 million containers.
What Is The Most Expensive Play Doh Set?
In the event that the Play-Doh artwork achieves its $20 million minimum projection, it will rank among Koons' highest-valued auction pieces. Setting a new record, though, appears improbable. The existing titleholder is Balloon Dog previously owned by Peter Brant and purchased in 2013 for an impressive $58.4 million at Christi in New York.
Is Play Doh Set Bad For Kids?
When it comes to molding compounds and sculpting materials, they generally pose minimal danger if ingested in tiny quantities. However, be cautious as certain varieties might include wheat components, potentially triggering an allergic response in those with a sensitivity to wheat gluten. Besides, some do-it-yourself modeling substances or gooey concoctions might incorporate Borax or boric acid – ingredients that could prove harmful if consumed.
Top Play Doh Set Other Resources And Links
https://momlovesbest.com/play-dough-sets
https://www.kidslovewhat.com/the-newest-most-popular-play-doh-sets-to-buy-this-year/
Last Updated on May 15, 2023 by Patrick Magtaan
DISCLAIMER
(IMPORTANT)
: This information (including all text, images, audio, or other formats on FamilyHype.com) is not intended to be a substitute for informed professional advice, diagnosis, endorsement or treatment. You should not take any action or avoid taking action without consulting a qualified professional. Always seek the advice of your physician or other qualified health provider with any questions about medical conditions. Do not disregard professional medical advice or delay seeking advice or treatment because of something you have read here a FamilyHype.com.