It's warming up outside, and if you haven't considered taking your child out for a nice day, now is the time to do so. At an early age, you should teach your child the joys of playing outside. Nothing is wrong with watching some TV or playing a game on occasion, but too many parents don't teach their kids the joys of playing outside until it's too late.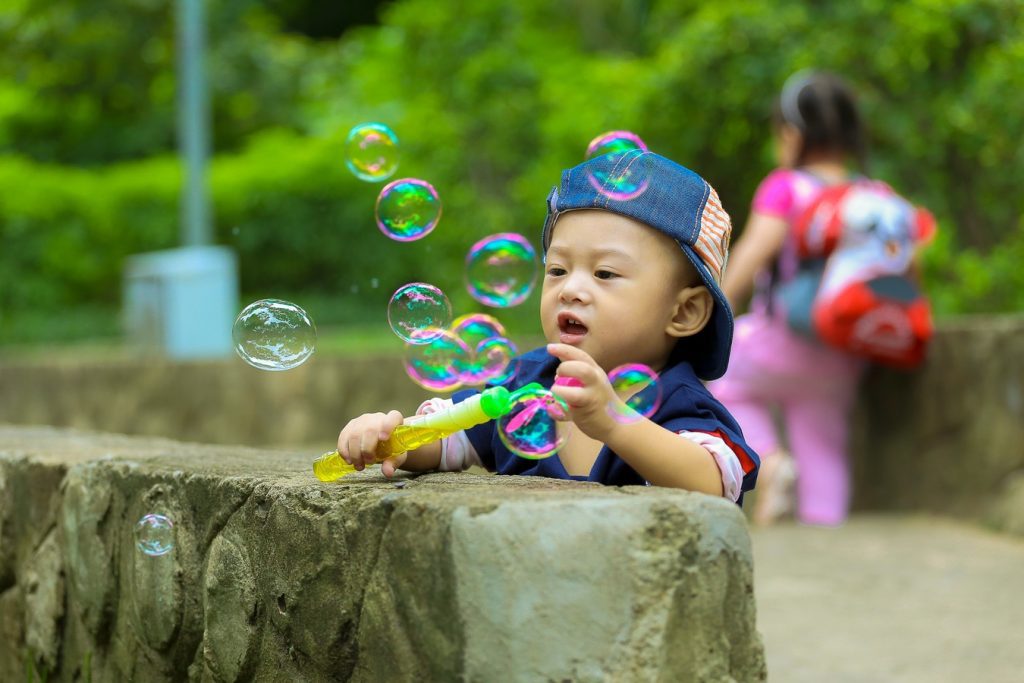 One way you can teach your kid how to play outside is with some entertaining outdoor toys. If you can find an outdoor toy they can't resist, then you'll find it pretty easy to get them out of the house for some fresh air and vitamin D. Here is a list of fun outdoor toys for kids of all ages that they will love, and so will you. 
Little Tikes Infant Swing 2-in-1 Snug 'N Secure
Who doesn't like swinging? The thrill as you swing up, the wind against your hair… it's fun no matter your age. If you're thinking about buying a swing for your toddler, this is a good one. Swings are one of the all-time fun toddler outdoor toys. It works for either babies or toddlers, and it has plenty of protection to keep your kid safe. Plus, it gets a lot of air. You can attach the swing to a swing set or even to a tree. Your kid is going to love it (more about it here). 
Step2 Crabbie Sandbox Kids Plastic Outdoor Sandbox with Cover
Who doesn't love a sandbox? Sand can encourage creativity and motor skills. It can bring the fun of the beach to a backyard! This sandbox is shaped like a cute crab, and its shell closes over the sandbox when your kid is finished with it. Kids love the sandbox at the park. This outdoor toy brings the fun from the park to your home. It's great for when your kid wants to play in the sand.  You're going to love what it has to offer. And your children can have hours of fun digging and burying.
Big Bubble Wand
Blowing bubbles has always been a fun activity to do outside. You take a wand, dip it in the bubble liquid, and then blow. Voila. Bubbles. Depending on how slow or fast you blow, you get different results. This little kit is great for many reasons. It has the wand, the concentrate, and even a book on how to do some cool little tricks. Your kid will be the talk of the town as they blow all sorts of creative bubbles, and then run to pop them. Bubbles are highly fascinating for kids and this is guaranteed one of the most fun toddler outdoor toys.
It's a high-quality wand as well. This wand has been used to make some record-breaking bubbles. Maybe your toddler can make a bubble that breaks a few records. With that said, one downside is that the bubble concentrate is a bit lacking. But that's okay because you can always buy more.
Step2 All Around Playtime Patio with Canopy Playhouse
Buying a patio for your kid is always cool. They can spend hours outside on it, and this patio simulates a BBQ. It has a grill, snack table, and an area for sand or water. Your kid will feel like they are a grill master without worrying about burning themselves in the process. Children can learn more about the culinary world as they cook up their own pretend food. Plus, it's always fun to watch kids acting like adults. With that said, the playhouse is not attached to the ground, so beware.
Step2 makes some of the best outdoor toys for kids and they think of everything. This set comes with accessories and the manufacturer includes a mesh bag for the storage of those. There's also a cover to put over the sand and water table so it can be kept fresh and clean for the next play session. Kids love imaginative play and this Playtime Patio is one of the best outdoor toys for encouraging that.
Intex – Dinoland Pool Or Play Center
We can't write this list without mentioning a pool item! Definitely a staple among the fun toddler outdoor toys lists. Inflatable pools bring the fun of the pool to your yard. They are great for all sorts of occasions when it's hot outside. This is an inflatable pool designed specifically for toddlers. It has many dinosaur designs and is built to look great. Your kid is going to love slipping down its tiny slide. There is quite a bit to do on it, and it's a good way to cool down after a hot summer day. There's a water sprayer at the top of the slide, too. 
Here's a fun idea. If it's not quite hot enough for pool days, you can use this with a ball set and turn it into an indoor outdoor ball pit. Instead of there being water in the toddler pool, you simply add the ball set into the pool so your kids can bury themselves in the ball pit.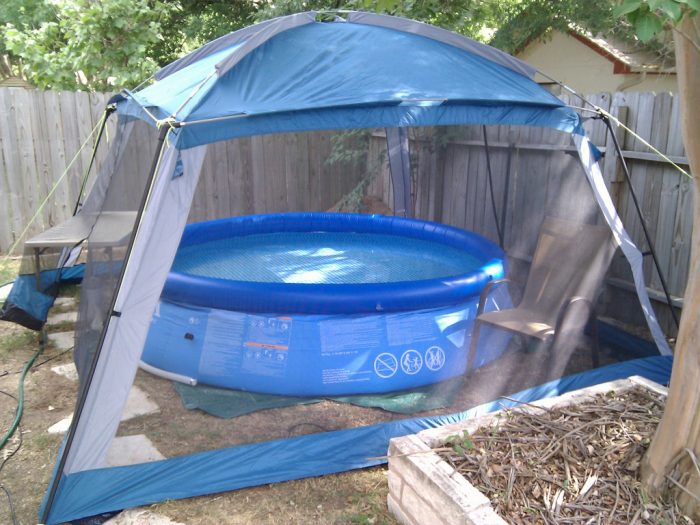 Step2 Game Time Sports Climber And Slide
A slide is always fun to go down when it's warm outside. Climbing up the ladder and going down takes energy, but your kid will barely notice. This is a set that includes quite a few activities. It has a little rock wall and a goal where your kid can practice sports with. It's a plastic set that has quite a few features and can hold most kids under 66 pounds. It even has a little crawl space so your kid can hide. It is a little small, but it has many features and your kid will play a lot while they're outdoors. 
Kids who like to play ball and try their hand at different sports will like this outdoor toy. There is a basketball hoop, a soccer goal, and a throw through wall to toss a football through. The Game Time Sports Climber is one of the best outdoor toys for the development of hand eye coordination. Kids will like the bright colors of it, too. 
Little Tikes 3′ Trampoline
The trampoline is the classic kids' accessory when they're outdoors. This is a three foot trampoline that's good for the outdoors if there is an even surface. Your kid can spend hours bouncing on it as the sun hits them. It's one great workout and your kid won't even feel like they're working out, but instead having fun. Plus, trampolines are great for motor skills as well. This little trampoline, touted as the best rebounder kids can enjoy, is one of the best outdoor toys for kids too little to play on a giant trampoline.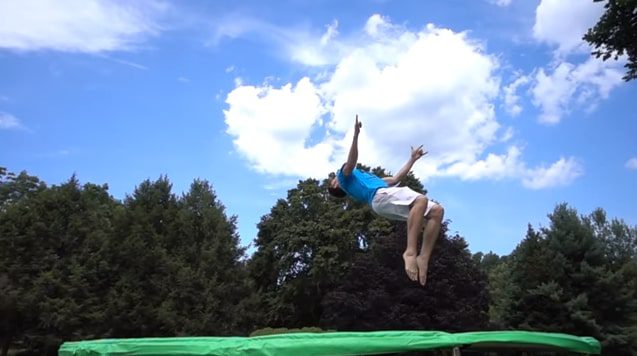 Little Tikes Cape Cottage
This is a cool little cottage that includes windows and doors. It even has a spot for mail. Kids love pretending like they own a home, and this little cottage is a great little hideaway they can use to play pretend or while playing with friends. This outdoor toy comes in different colors, too, so you can choose the one that's best suited for your child. This is a kids outdoor toy that helps them get their imaginations working while they have fun.
It does require some assembly, but once you have it together, you're pretty much set. It's easy to move and play with, and your kid is going to love every bit of what it has to offer.
Crayola Washable Sidewalk Chalk
You can do some pretty cool things with sidewalk chalk. Crayola is the biggest name in the game when it comes to creating. This is one of the best gifts for kids who love art and coloring. It's great for the development of fine motor skills, too. There are different sets, some with more colors, some with glitter, and you can keep them in the carrying case they come in. Outdoor play time doesn't always have to be about running around and playing sports. There's certainly room for kids to show off their creative sides, as well. One of the best things about these sets is you can easily transport them in the carrying case so you can take them on trips and to friends' houses.
Flybar My First Foam Pogo Jumper for Kids Fun and Safe Pogo Stick
This is a foam pogo stick for kids starting at the age of 3 that's much safer than the traditional pogo stick. These are a kid's best outdoor toy, but they can also be used indoors without causing any damage to floors or furniture because they're foam on the bottom. The pogo stick will help children with their hand eye coordination, comes in several different colors, and improves your child's balance. The handle of this pogo stick is also made of foam so it's super comfortable for your child to grip.
Bunch O Balloons – Rapid-Fill Water Balloons
With the Rapid-Fill Water Balloons by Bunch O Balloons, you can fill 100 balloons with water in just 60 seconds. And, you don't even have to tie them off. These water balloons have self seal technology so you don't have to fuss with it. The balloons can all be recycled, too, so this is an outdoor toy that is eco-friendly. 
Water balloons are the best outdoor toys for kids to keep them cool and active during the hot summer months. Your kids can have an epic water balloon fight with the kids from the neighborhood. You may want to get in on the action, too!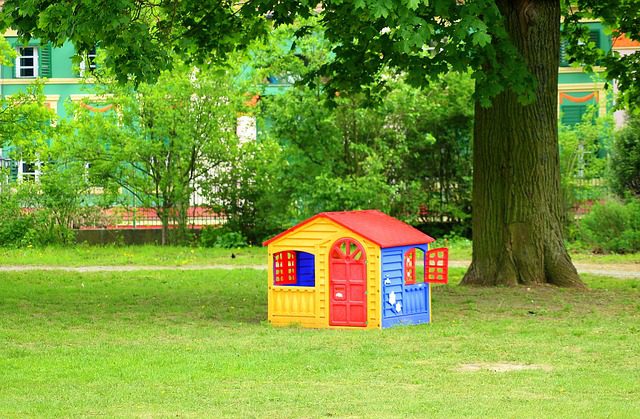 Step2 Play And Shade Pool
Who doesn't love a nice little pool to play in? This is another cool pool (pun not intended) that is great for the summer. It's quite small and meant for toddlers. The shade part of the outdoor toy is a replica of a beach umbrella. Your kiddos can bring their other water toys into the little pool and play the day away.
It has a little stand to give your kids some shade whenever they want to chill outside, and there is even a funnel cup option as well for more chances to play and enjoy the day. It's a great way to improve a child's motor skills while they have fun outside. It does require a little bit of assembly, and to drain it, you have to tip it, but overall it's a great little pool set that you're going to love. It'll make you wish that you're a kid again with a small little pool to call your own.
Fun toddler Outdoor Toys Conclusion
There's been a lot of research about the effects of a lack of physical activity and outdoor playtime for children. Over the past several decades, video games have become increasingly more popular and children of younger ages have been playing them more and more. Giving kids a reason to go outside will help you get them out the doors. This article includes some of the best outdoor toys for kids that should encourage them to get in some outdoor play time.
FAQs On Fun toddler Outdoor Toys
What are the best toys for toddlers?
Toddlers would most likely enjoy toys that are both educational and fun to play with. Here are some of the best toys, Tegu Magnetic Wooden Block Set, LEGO DUPLO Creative Play, Melissa & Doug Deluxe Pounding Bench, and Guidecraft Jr. Rainbow Blocks. If you're looking for something for outdoor play time, the Fisher Price Bubble Mower is a good choice. Your toddler can get out there next to mom or dad and push their bubble mower while you push the real mower. You can find more great options here: https://www.target.com/c/outdoor-toys/-/N-5xtai.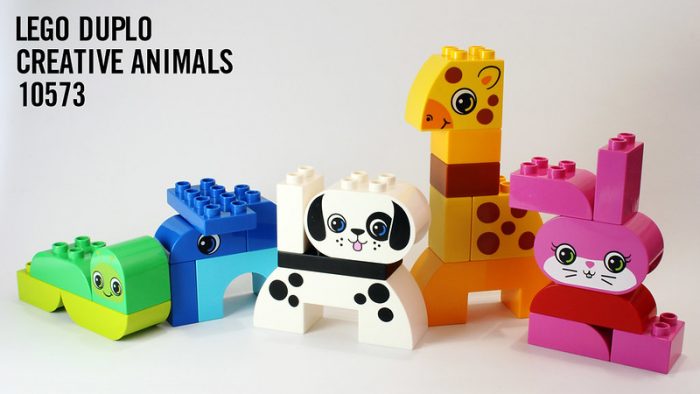 What to buy an active 2-year-old?
Toys for 2-year-olds should be able to cater to the amount of energy they have as well as to their short attention span. Some of the suggested toys to buy for them are First Builders Big Building Bag, 3 Bees & Me Dinosaur Toys, Radio Flyer 4-in-1 Stroll 'N Trike, and LeapFrog My Own Leaptop. 
You can also get an outdoor toy like a water table or splash pad to help them stay cool when it's hot. There are several options for an outdoor toy game set that are great for active 2 year olds.
What can I do with my one-year-old outside?
One year of age is the period when kids begin to learn to stand on their two feet and walk. Activities with this age will require some physical exercise like going to playgrounds, playing with ball and bubbles, picnic, water play, and walking practice. Get a fun splash pad for your back yard where they can play safely in the cool water. Water tables are great for one year olds, also.
What kind of toys do toddlers play with?
They usually play with simple toys that enhance their new skills and allow them to enjoy it at their own pace. Some of these are building blocks, stuffed toys, dollhouses, animal figures, puzzles, shapes, and play dough. Many toddlers also love playing in water. Water tables are some of the best outdoor toys for kids of this age because they contain the water and lets them explore what happens when they do certain things to the water.
What activities can I do with my 1-year-old?
One-year-olds begin to discover their different senses, and it would be fun for them to use these. Activities that help stimulate a child's senses include discovery basket, mess-free canvas art, hand and foot painting, music makers, and sock puppets.
What's the best outdoor toy for children over 3 years old?
These kids will love a stomp rocket. This has a foam rocket that sits on top of an air hose. When it's ready, your kiddo can jump on the launch button and watch the rocket take off into the air. This is an outdoor toy that doesn't cost much, doesn't require batteries or electricity, and encourages physical activity. You can even get a stomp rocket that is glow in the dark and watch it fly at night. It's one of the best gifts for kids who like STEM inspired toys. This outdoor toy doesn't even cost much and is award winning for its benefits to children.
What outdoor toy will help me get my child off of video games?
Video games aren't all bad. Playing video games actually does have some good benefits for kids. There are plenty of learning games and games that require your child to think more logically. These fun games also help children develop their fine motor skills and the dexterity in their hands and fingers. However, too much time with their video games can be detrimental to their health.
There are some outdoor toys that are inspired by the characters from the video games that kids love. You can get things like Nerf guns and other fun toys for outside that are designed to look like guns and other items from games like Minecraft and Fortnite.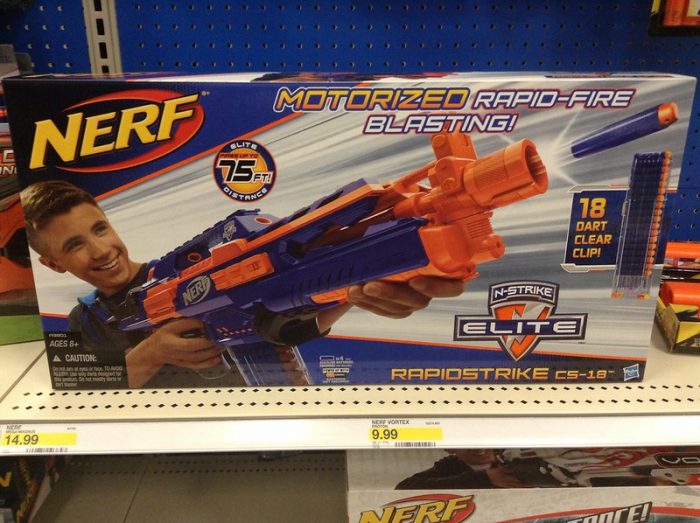 What's a fun glow in the dark toy?
The Super Wubble Brite is the perfect glow in the dark toy that changes color to four different options. It's tons of fun to play with outside and only costs about $15.
Last Updated on January 27, 2023 by Harold Chan
DISCLAIMER
(IMPORTANT)
: This information (including all text, images, audio, or other formats on FamilyHype.com) is not intended to be a substitute for informed professional advice, diagnosis, endorsement or treatment. You should not take any action or avoid taking action without consulting a qualified professional. Always seek the advice of your physician or other qualified health provider with any questions about medical conditions. Do not disregard professional medical advice or delay seeking advice or treatment because of something you have read here a FamilyHype.com.