With the weather getting warmer, it's essential to realize that you're getting the right toys that kids will love. Did you know that outdoor toys are already being sold because it's getting warmer outside? Let's discuss the top kids outdoor toys to keep your eye on this season and why they matter.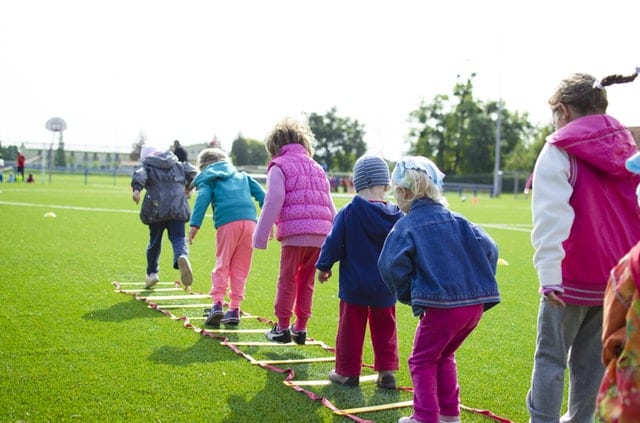 Big Time Toys Sumo Bumper Boppers
While this can be used both indoors and outdoors, it's ideal to use outdoors simply because it can be a bit crowded in the home. However, these sumo bumper boppers allow your children to bump into each other. The object of the game is to knock the other out of the circle using your body. Since this toy is made to protect your children, you don't' have to worry about them getting hurt. This is the perfect toy for boys since it's good for them to get their energy out.
Tenergy RC Drone
This is an outdoor toy, and if your child has been wanting a drone, this is the best beginner drone for kids. It includes auto-stabilization and some stunt trick functions. It can be integrated with your smart device, and you can use the first-person view app footage to see what's going on. This is a fun summer toy that kids will love.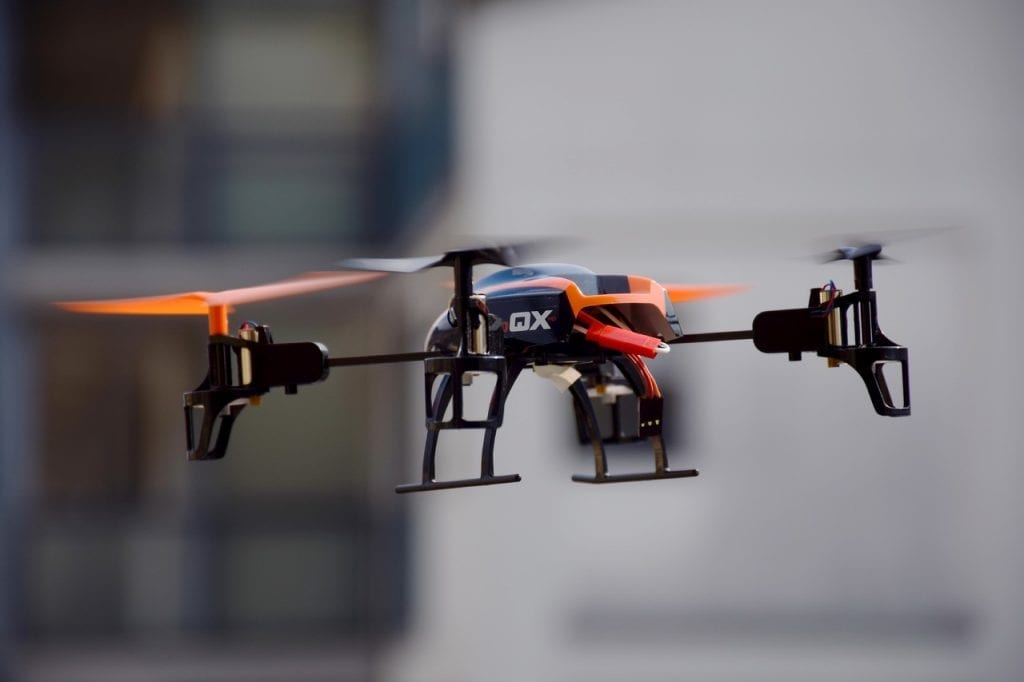 Nerf Sportswear Blitz Football
Does your child like to throw a football around?  If they're not ready for an actual pigskin, this is a great alternative. It is made of foam; if it hits them, it won't hurt. It also comes with a grip that's easy to hold and ideal if your child has wet hands making it the best football tables for kids. Furthermore, it throws spirals well, which is excellent if your child wants to learn how to throw these.
Little Tykes Garden Table
This is an impressive table that allows kids to play with water toys, get dirty, and share it with others. It will enable them to play in the dirt without wrecking your garden. They can pretend to plant flowers; if they know how to do so, they can put actual flowers in it and take care of them. It comes with flower pots, soil disks, flowers, rake, shovel, sifter tray, and watering can. It has a basin that holds water with a drain plug, and you can put real dirt in there. It's a great toy for toddlers who look for endless hours of fun.
Blast Pad Advanced Missile Launcher
This is a great one for children looking to see how high they can launch a missile. It's simple to set up and provides hours of endless fun. It does fold down and stores in a neat manner for secure storage options, and it extends to at least 31 inches tall. It's a great toy for boys since it gets them to let all of their energy out, and allows them to create havoc without creating real trouble in the home.
Kiddie Play Toy Archery Set
A kids bow and arrow game is a super fun outdoor toy that's perfect for kids if they've considered getting into archery. It's mostly an easy setup, with a target that they can practice on, and it comes with three arrows that have a super-strong suction that is safe for any child to use. If the weather is terrible, you can always bring this indoors too, so they can continue shooting whether rain or shine!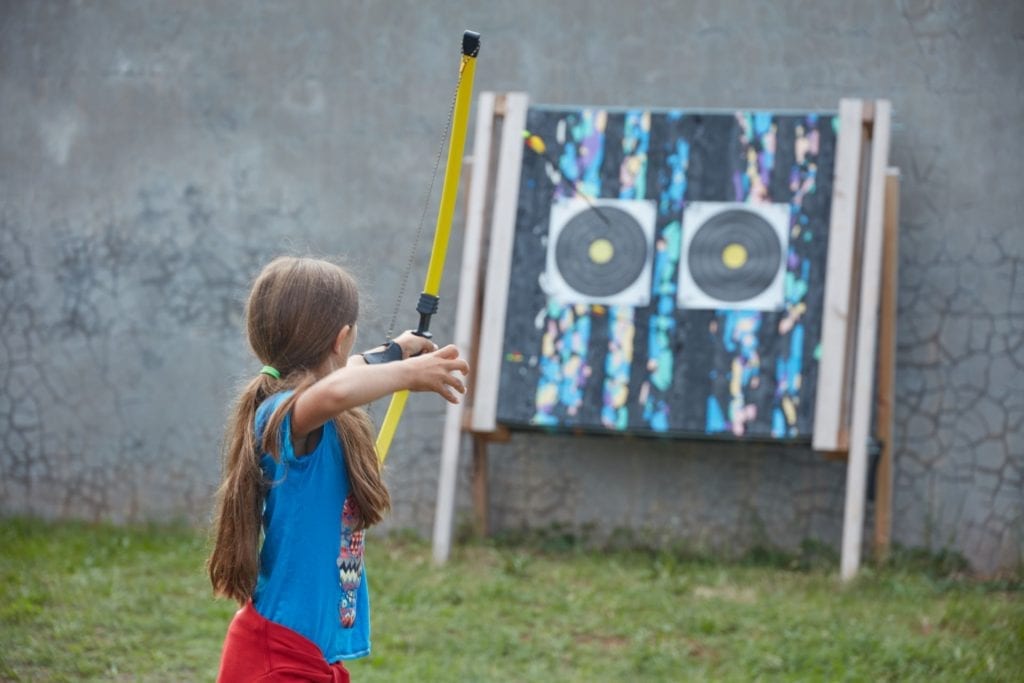 Lifetime Geometric Dome Climber Jungle Gym
If you have the room for this one, this is a great addition that allows you to turn the playground that you have into a jungle gym that you have. It's a 10-foot geometric dome that is rust and weather-resistant, and while it is a more permanent toy, children of all ages will enjoy this no matter what. Whether it be climbing, hanging, or even sitting on top of it, there is a lot of use to be had out of this fun little playset.
Bottle Bash
This is a fun two-player/team game that is easy to set up. What you do, is you put the stakes I a place, and you hold onto the disk. One team will be working on hitting the bottle, and whoever does is the winner, while the other side works to play defense. It's a simple game, but it's a fun one for both kids, along with adults, to enjoy for endless hours.
Step2 Rain Showers Splash Puddle And Water Table
This is a fun play set for children that like to play with water. It comes with two levels so more children can play. The set involves different mazes and pieces that can be utilized to create some waterfalls, all of which have a realistic sound. You can fill this up with water and watch as children play with this for endless hours, and it' a great way to keep them entertained and happy.
Boochie Game
Boochie is essentially a ring toss game with twists. You throw the soft Boochie ball, and from there, the others try to land their ball as close as possible. Players hold onto a pinwheel kind of device that gives them different twists on how they throw the ball, such as on their foot, between their legs, or other types of positions. It's a fun game that's good for multiple people, and it will keep kids entertained for quite a long time.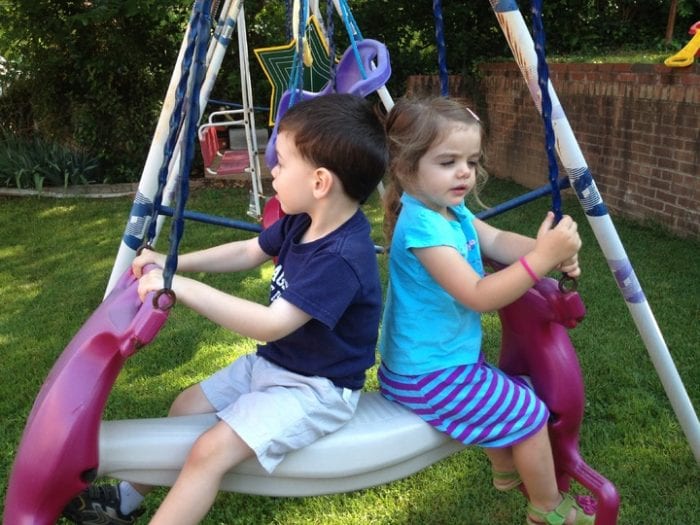 Getting your kids active when the weather is beautiful can be a bit of a hassle since many children often struggle to go outside. Finding the best selling toys for 6 year old boys could be just what you need to keep your child engaged and encourage outdoor playtime. Still, with these outdoor toys, you can say goodbye to that happening, and from there, you can get them out to have fun and be more active than ever.
FAQs On Top Kids Outdoor Toys
Aside from the benefits mentioned above of outdoor play, children who are active outside can develop learning abilities, improve creativity, learn to be independent, and a lot more. Outdoor activities, including playing on the
best rebounder kids can enjoy
– a trampoline, are guaranteed to help every child's overall development.
Last Updated on May 11, 2023 by Harold Chan
DISCLAIMER
(IMPORTANT)
: This information (including all text, images, audio, or other formats on FamilyHype.com) is not intended to be a substitute for informed professional advice, diagnosis, endorsement or treatment. You should not take any action or avoid taking action without consulting a qualified professional. Always seek the advice of your physician or other qualified health provider with any questions about medical conditions. Do not disregard professional medical advice or delay seeking advice or treatment because of something you have read here a FamilyHype.com.