I guess all moms would agree that one of the most meticulous things that we must all learn and perfect is feeding our babies. No matter how much we try to make it easy for them, they don't always feel happy while drinking from their bottles. They may have gas or colic, and often they can't finish their milk even if they want to.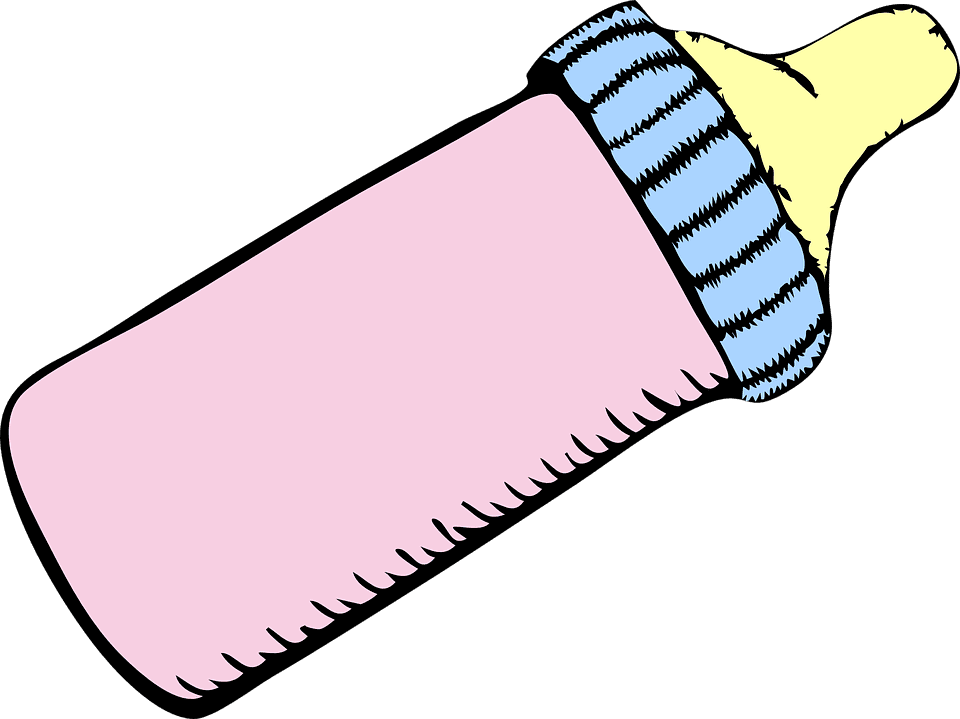 Because of this, I thought of searching for the best baby bottle brands that would make it less stressful for our babies – and for us – whether we're breastfeeding or feeding them with formula. There are tons of brands in the market today, each of them claiming to be the best or top of the line. It can be quite confusing for us to choose from all these brands, so perhaps maybe you could filter them according to your baby's needs and conditions.
For example, if your little one can't adjust feeding from your nipple to the bottle, then find the best that helps avoid nipple confusion. If the baby seems to be irritated and crying while bottle-feeding, then look for something that can prevent colic.
In this list that I prepared, I've covered everything from easy to clean and wash, avoiding gas pain, and for comfort and convenience. Here are six candidates for the best baby bottle brands, according to user-friendliness, advanced design, and impressive innovations.
Top Baby Bottle Brands Of The Year
Philips AVENT Natural Baby Bottles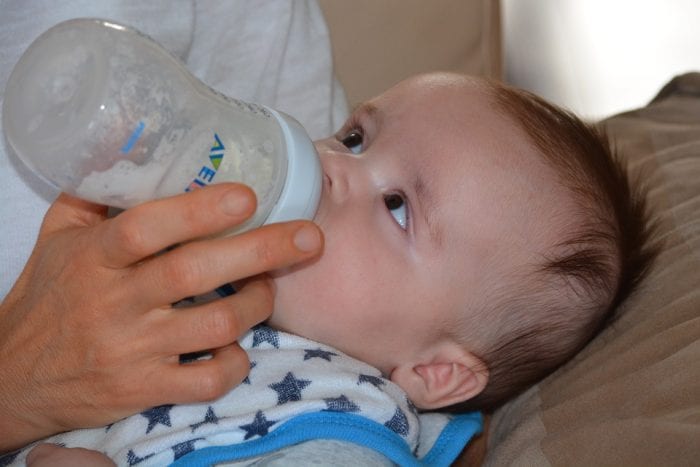 This brand of bottles goes a long way when it comes to credibility, durability, and design. It is among the top favorite brands for moms worldwide. For years, AVENT has been innovating its layout to fit the needs of the past and present-born babies. They always aim to customize their products to meet the baby's needs. Their nipples are soft and comfortable to latch on and are created to avoid too much air from entering the bottle, thus preventing colic.
Another feature of AVENT that has become distinct to them is its relatively broader neck compared to the rest of the other brands. This makes for easy washing and brushing, as well as more convenient preparation of milk for feeding.
Dr. Brown's Original Baby Bottles
 This brand has been known all over the world for its effective venting system that prevents babies from having colic, acid reflux, or gas pain. The company has created its bottles in a way that negative pressure and air bubbles are reduced, if not eliminated. This positive pressure and vacuum-free features simulate breastfeeding and therefore provide a comfortable and smooth feeding experience for the baby.
Dr. Brown's has been in the market since 1996, initially releasing all-glass bottles, which were quite expensive. As years passed, they produced high-quality plastic bottles that are BPA-free, making them more cost-effective. They are shatterproof and lighter than their original glass baby bottles.
Comotomo Natural Feel Baby Bottles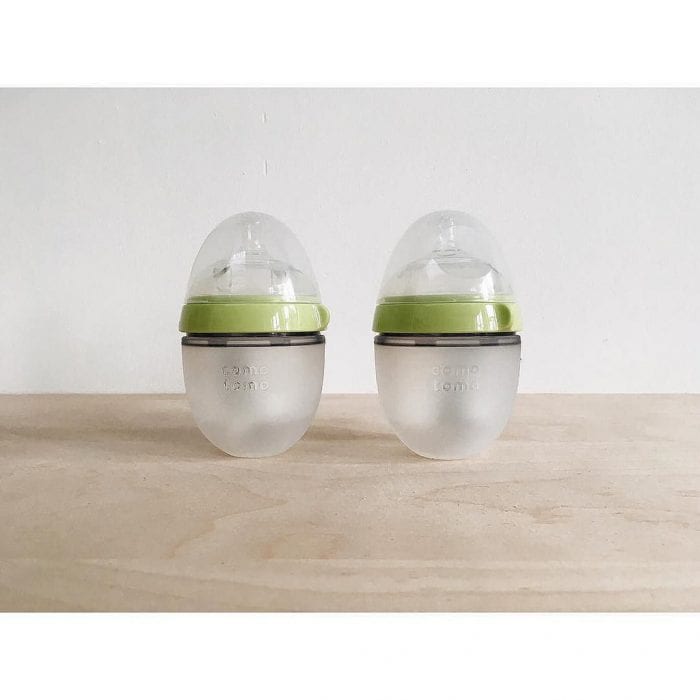 This brand is a little more expensive than the others, but it is worth it. Comotomo is not among the pioneer brand of baby bottles, but it has managed to climb to the top fast. It was named 2018 Best of Baby Winner just recently. Its nipple is extra soft and designed to have a broader base to mimic that of the mother's actual nipple. It makes contact with the baby's tip of the nose, chin, and cheeks, thus producing a secure and air-free feeding experience. The bottle itself, which is made from silicone, is very comfortable to hold, and the baby can grip it safely while he's drinking.
Safety, credibility, and most of all, its realistic feel, are features that have made Comotomo one of the best baby bottle brands today. They come in pink and green versions, so take your pick.
Tommee Tippee Closer To Nature Bottles
 Among its many kinds of baby bottles, the Tommee Tippee Anti-Colic bottle is one of the most popular among moms. It is quite the same in appearance and features with Comotomo, only that it has a single vent instead of two. These bottles have a more extensive upper body and a large opening for easy cleaning and brushing – no need to brush. They can be boiled or simply washed and soaped. Most moms also prefer this brand when they shift from breast to bottle-feeding, as they noticed that babies had an easier time adjusting because of their soft and full nipples that resemble their mom's.
Like Dr. Brown's, Tommee Tippee anti-colic bottles have a vent that is composed of a tube where the air is directed, leaving the milk without the negative pressure. These bottles come in 5 and 9 ounces.
Munchkin Latch Baby Bottles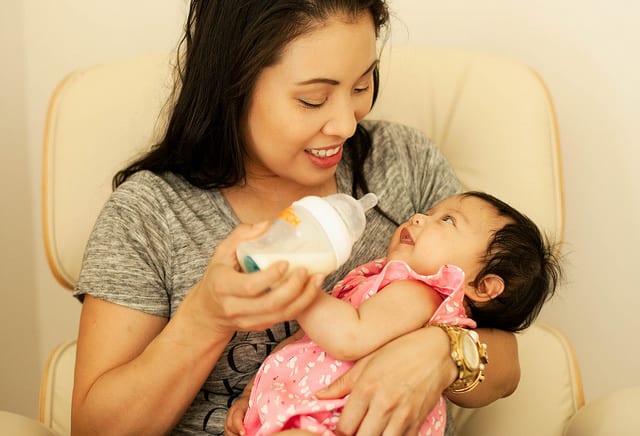 Although this brand is new, it has become famous for its unique venting system, wherein the valve is placed at the bottom of the bottle. Parents had commented that their babies experienced less burping and less colic when they tried them out with the latch bottles. It is called a 'latch' bottle simply because its flexible, soft, and stretchable nipple features allow for more latching of the baby to the bottle, preventing air ingestion as well.
Some moms complain that the valve at the bottom is difficult to clean correctly, although most only have kind words to say about this newly rising brand. Their sippy cups also have great reviews and are getting much attention lately.
Medela Breast Milk Bottles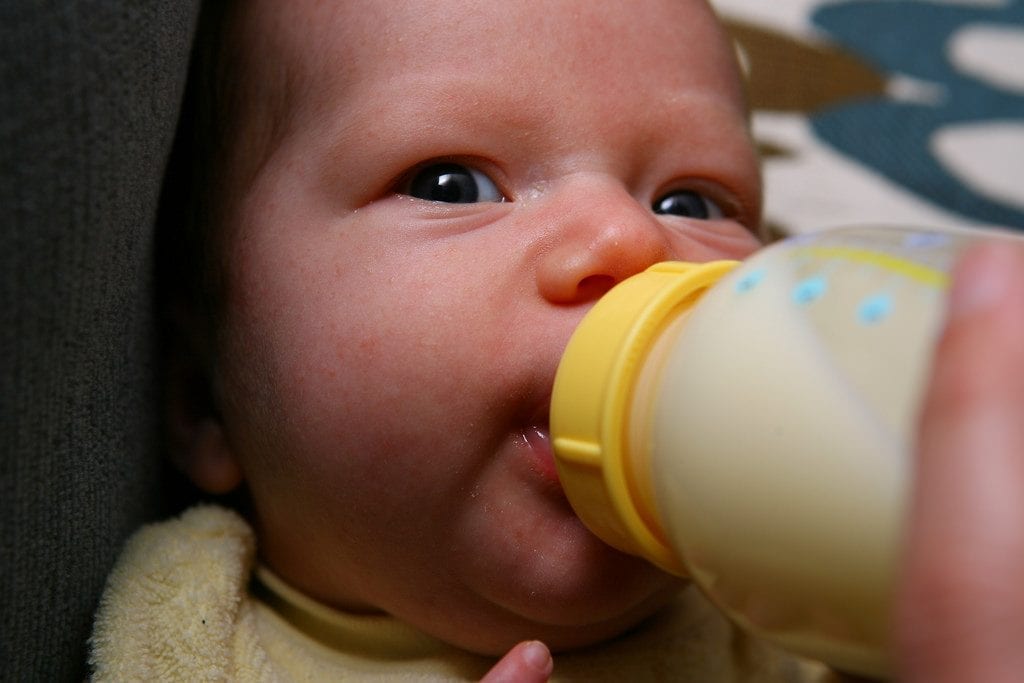 This brand is not so much a winner for moms because of its new characteristics and excellent design, but because it is still high quality at a reasonable price. These bottles are great, especially for newborns, being leak-free, durable, and have simple to read measurements. They also look good and are great for bringing with them to parties and out-of-town. Its most loved feature, however, is that it directly connects to the pump. At only $4 per piece, the Medela bottles are the last on the list, but not the least.
Conclusion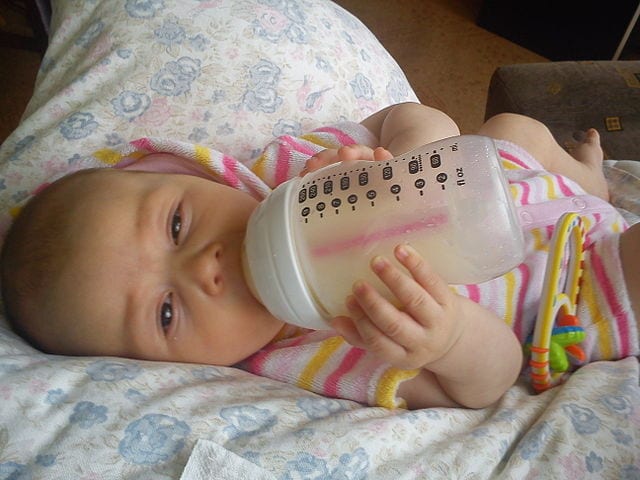 I'd like to emphasize the fact that no one bottle is perfect for every baby. Each of our newborns latches and sucks a little differently from the other. One may be more comfortable with a longer nipple length, and the other just can't stand a too-soft texture. The width of the AVENT bottles may be too much for your little one, but Dr. Brown's longer bottles snugly fit his small hands.
What I did was buy each of my favorites and observed which brand was best for my daughter. I purchased small ones from Tommee Tippee and the larger ones from AVENT and Medela. Of course, this strategy may be a bit expensive, but I'd rather spend for each and then buy more when I find out which one brand is tailored for my baby. You could try my style, or you could just choose from my list. All of them are top of the line – you can do your research. What's essential is that feeding bottles, like any other gear or product, should aid your baby's development.
FAQs On Top Baby Bottle Brands
There are numbers of
top baby bottle brands
in the market, but we have gathered the leading 5 bottles to make it easier for you to decide:
Tommee Tippee
Comotomo
Medella
Dr. Brown's
It turned out that Tommee Tippee is the most favorite of mothers and babies too. With its model name "Closer to Nature," it is very close to a mother's breast. It is designed that way to help avoid confusion. This is best suited for those who are both breast and bottle feeding.
Which baby bottle is best for newborns?
After we listed above the best brands of bottles and considering all the essential factors, we now have here the best bottles for newborns. The Comotomo Natural-Feel Baby Bottle takes the number 1 spot. Because it has a wide mound shape nipple, it helps avoid confusion and makes it easy for your baby to latch. It is also convenient for most moms to use as it is dishwasher and microwave safe. Plus, having a broad base, it would not give you a hard time to clean.
Which bottles are best Tommee Tippee or Avent?
Let us compare the anti-colic type bottle of these two brands. The Tommee Tippee Anti-colic bottles have around seven parts, which help in preventing colic. The downside is, once you lose 1 component, the entire system will not function properly. It is a good bottle for baby, but Avent is simpler and easier to use. If you want it straight, go for Avent Anti-colic.
Which is better, Dr. Brown or Avent?
Both brands are designed to reduce air intake. They also have unique features. Dr. Brown, just like Tommee Tippee, has different parts that take time to clean. On the other hand, Avent is easy to clean and dishwasher safe. However, you cannot say no to a more affordable bottle that works better for colics. Avent is good, but it is more pricey and only offers a certain level of colic relief.
What's the best baby bottle for gas?
When a baby got tummy aches, we usually think that the formula doesn't work for him. Before you decide to change your milk, analyze first other factors. It can also be because of the type of bottle your baby is using. Considering that the main culprit is your baby bottle, there are specialty bottles that addresses gas and colic. Here the top baby bottles for gas:
Comotomo Baby Bottle
Dr. Brown's Natural Flow
Tommee Tippee
Medela
Philips Avent
What is the difference between Dr. Brown's bottles?
The main difference between Dr. Brown Bottles is the bottle and nipple size. The wide-neck bottle type with the full nipple is designed to prevent nipple confusion.  On the other hand, standard bottles have a small nipple size, just like regular baby bottles in the market.
Which baby bottle is closest to the breast?
Comotomo bottle is the closest to a mother's breast, and that makes it easier for a baby to latch. The bottle mimics a breast, and the nipple is soft and 100% silicone.
Are glass bottles better than plastic?
Though plastic bottles are commonly used, handier, and lightweight, some downsides should not be ignored. Some plastic bottles absorb odors and give a different flavor. Most containers are prone to scratches and will eventually look old. Glass bottles, on the other hand, is more durable and does not change the taste of the content. You may also find it easier to clean and maintain its original look. Find out more pros and cons here at
BabyList
.
What is the best slow flow bottle for newborns?
We should remember that we have to be gentle to babies, especially newborns. During their first 2-3 months, mothers must use slow flow bottles. Then, gradually shift to normal flow as they get older. Here are the best slow flow bottles for newborns:
Tommee Tippee Closer To Nature First Feed Bottle
Comotomo Natural Feel Baby Bottle
Enfamil Slow Flow Soft Nipples
NUK Simply Natural Bottles
Medela Breast Milk Bottle
Last Updated on August 16, 2022 by Jean Annerie Hernandez
DISCLAIMER
(IMPORTANT)
: This information (including all text, images, audio, or other formats on FamilyHype.com) is not intended to be a substitute for informed professional advice, diagnosis, endorsement or treatment. You should not take any action or avoid taking action without consulting a qualified professional. Always seek the advice of your physician or other qualified health provider with any questions about medical conditions. Do not disregard professional medical advice or delay seeking advice or treatment because of something you have read here a FamilyHype.com.