They say that eating together strengthens the bond of the family. So, it would fit everyone, including your toddler, to dine together. Of course, it will be impossible to eat if you have a little one on your lap. This is where a booster seat for the table comes in.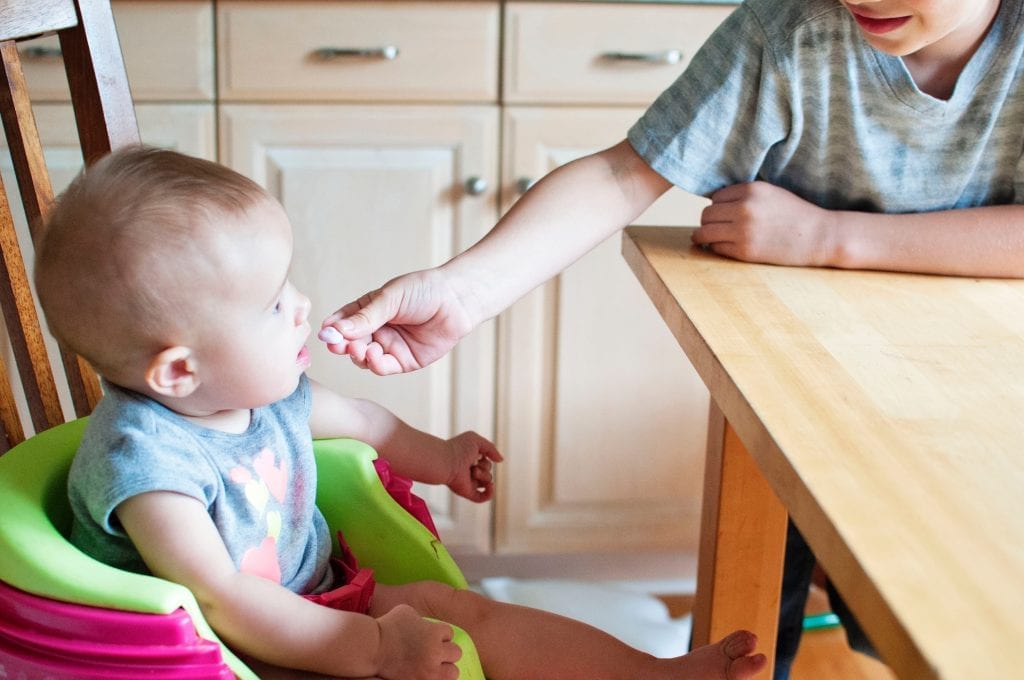 Why A Baby Booster Seat?
Like a baby or toddler, it was much easier for your little one to join you for dinner. As they grew up, that high chair will be a tight squeeze and uncomfortable. A regular chair at the dinner table, however, will be too low and not enough for them to enjoy the meal.
The answer to the problem is a baby booster seat for the table. Yes, a booster seat is not only for the car. You can also use a booster seat at the dinner table to help your little one enjoy the meal with the rest of the family.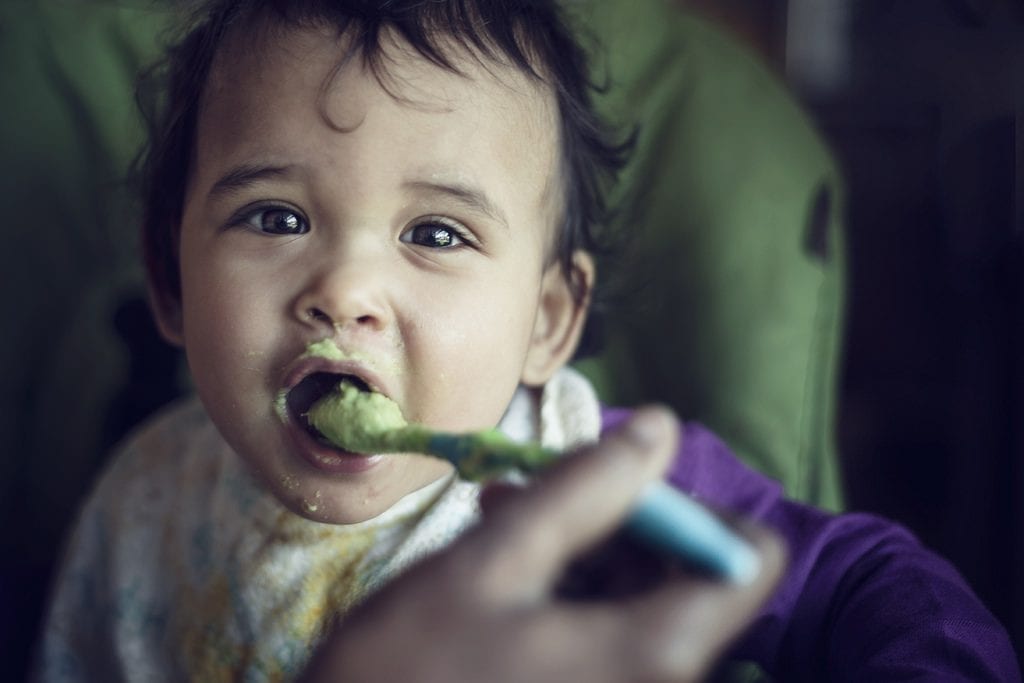 Secure Booster Seat To The Chair
There are, of course, a lot of types of booster seats. You will have to start with something that your little one can use as soon as they outgrow the high chair.
One feature you should look out for can secure the baby booster seat to the chair. This way, you are not fearful that it will slip off or come off as your child is eating and wiggling. Especially if your child tends to move a lot, you will need to make sure the baby booster seat will stay in place.
One of the good shop options you should discover for the baby booster seats for the table is the "Fisher-Price SpaceSaver High Chair – Windmill" available in Target stores for shopping and Amazon. This item or product comes with a strap that can be secured to most dining chairs. So, if you are dining at home or in a restaurant, you will be able to secure your child on a booster seat. This is a sign you can have dinner safely anywhere and anyway!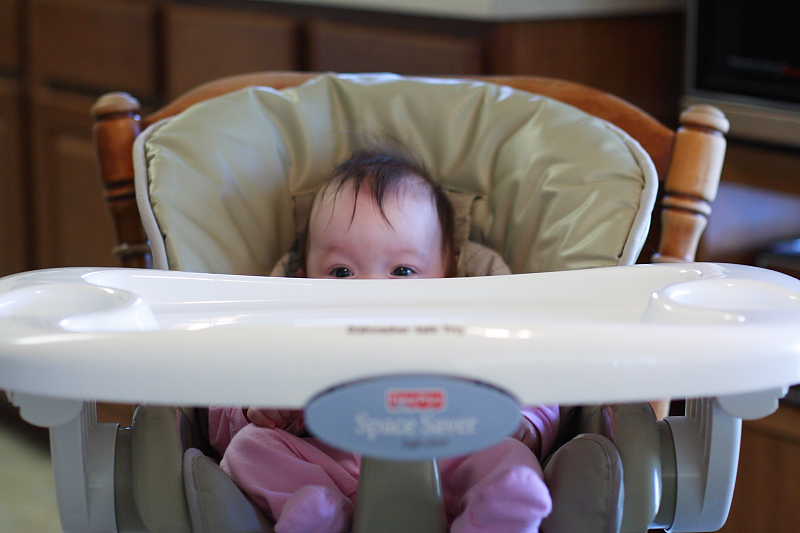 Compact Baby Booster Seat
Be sure to select a baby booster seat that will be easy for you to carry around. A compact baby booster will be handy during mealtimes, wherever it may be.
The "First Years On The Go Booster Seat" self-inflates into a sturdy and comfortable full-size booster seat. It also has a self-carry handle. It will be great for a dinner out, lunch at grandmother's, or a quick trip to McDonald's for an easy meal. The best thing is that it is compact and lightweight. You can put it under the stroller, making it easier to bring with you.
Support Chair Made To Be Comfortable
Of course, you want your baby to be comfortable. As a mom, you want to be on the same page with your baby in terms of comfort. Your baby will be sitting on the baby booster seat during the meal. Sometimes, it is hard to get your baby to eat. The more comfortable your baby is, the easier it will be for both of you at mealtime! Not only that, but you will also be able to enjoy your meal at the same time.
Try the "Graco Swivi Seat 3-in-1 Booster High Chair." It is a baby booster seat for the table that has a plush head and body support. The material helps the baby become comfortable during mealtime. You'll see great results with using this chair.
Support Chair With A Tray
What is mealtime without a tray? When you have a booster seat with a tray, your baby can have mealtimes while limiting the mess to his or her tray. In fact, your baby will even be able to try and eat by himself or herself. This means that you can also try to enjoy your meal while monitoring your baby's progress in his or her seat.
"Chicco PocketSnack Chair Booster Seat" is a good example of what you should consider for your baby's booster seat. It comes with a removable tray that also adjusts to three positions — a good way to make sure that the baby will have a great and comfortable meal time.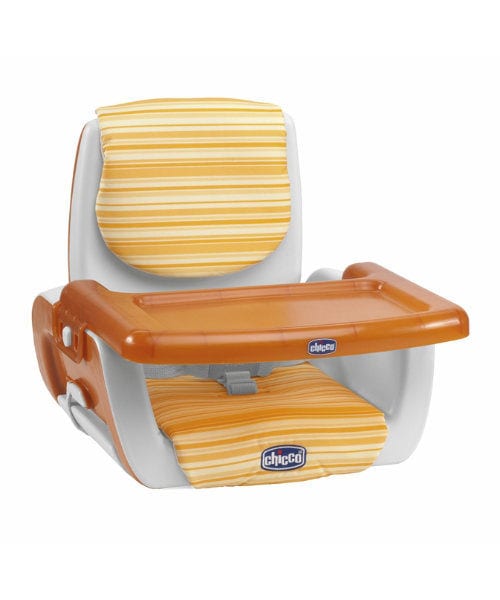 Remember, a good mealtime means the baby should be having fun, the baby is comfortable, and you are also enjoying the meal.
Frequently Asked Questions About Booster Seats (FAQs)
How Do I Choose A Table Booster Seat?
Can I Use A Booster Seat Instead Of A High Chair?
How Do You Keep A Toddler At The Dinner Table?
When Can A Baby Transition To A Booster Seat At The Table?
What Is A Dining Booster Seat?
What Is The Disadvantage Of Booster Seat?
Booster seats for the table may not fit securely on all types of tables or provide the same level of durability or stability as other models. Similarly, a narrow booster seat in a car may not fit securely with certain types of seat belts or vehicles, potentially compromising their safety in the event of an accident.
Why Is High Chair Important For Babies?
Are Baby Chairs Good For Babies?
Last Updated on May 7, 2023 by Raymond Sy Tamco
DISCLAIMER
(IMPORTANT)
: This information (including all text, images, audio, or other formats on FamilyHype.com) is not intended to be a substitute for informed professional advice, diagnosis, endorsement or treatment. You should not take any action or avoid taking action without consulting a qualified professional. Always seek the advice of your physician or other qualified health provider with any questions about medical conditions. Do not disregard professional medical advice or delay seeking advice or treatment because of something you have read here a FamilyHype.com.