Spring Rocking Horse
It is a classic, rocking spring horse that don't go out of style. Rocking horse are not only enjoyable toy but also help children develop balance and coordination skills.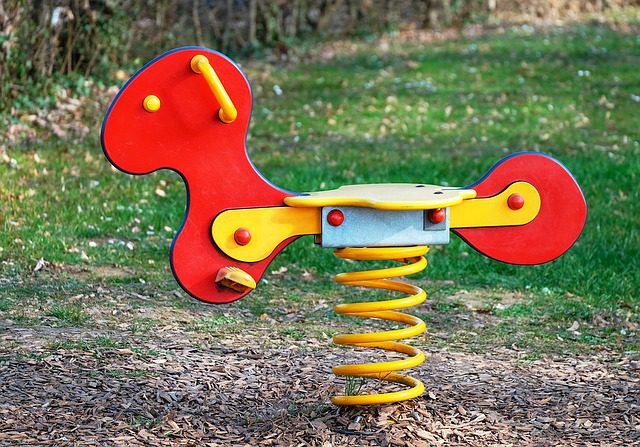 Spring Rocking VS. Rockin' Horse
Is there a difference between a spring rocking and a rocking horse? Yes, there is. However, they are essentially made to do the same thing. They both are meant to be spring rocking toys. But, the way they provide the moving motion is a bit different and may feel different to the children riding them.
To give you an idea of what's best toy selling online, we made a list of the highly-rated models from Amazon, and we included a brief description of what they offer. By going through the list, you will see how each unique style can bring different fun levels to your child. If you continue reading, you will also find more FAQs about these classic toys.
Top Spring Rocking Horse Options On Amazon
Lavender – Grow-With-Me Pony Spring Horse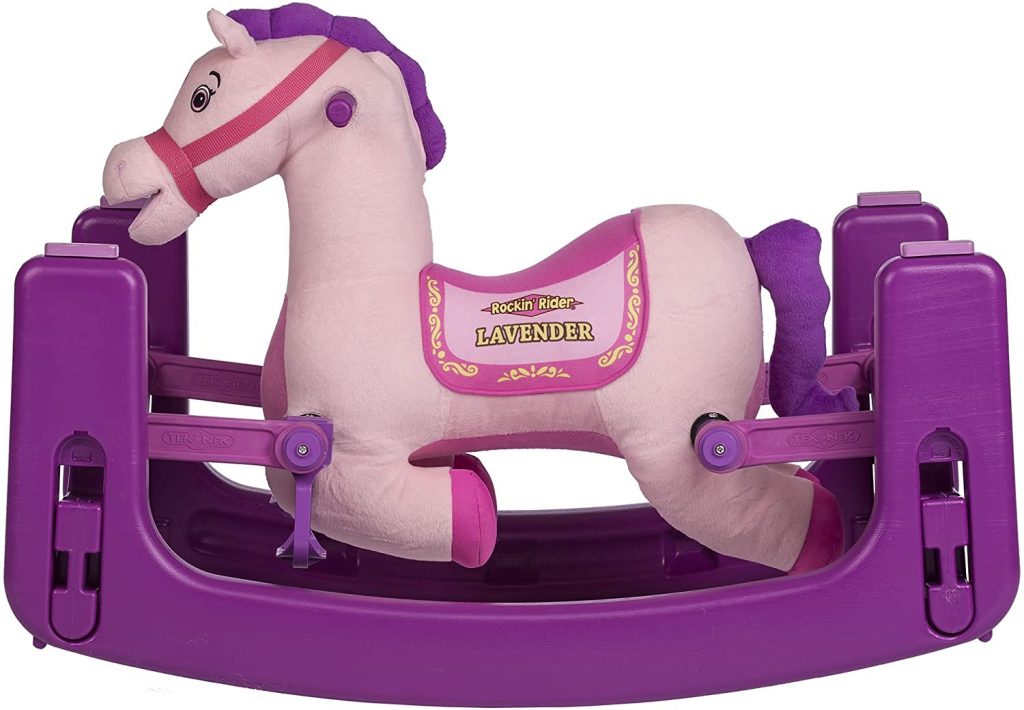 Lavender Rocking Pony Best Features
This Lavender Grow With Me spring rocking horse is the perfect gift for your little one. It is ideal for kids 9-24 months.
This spring rocking horse will surely make kids enjoy bouncing and swinging with the soft and huggable plush horse.
This also talks and sings and can say 6 fun talking phrases and sound effects.
Rockin' Rider Starlight Spring Unicorn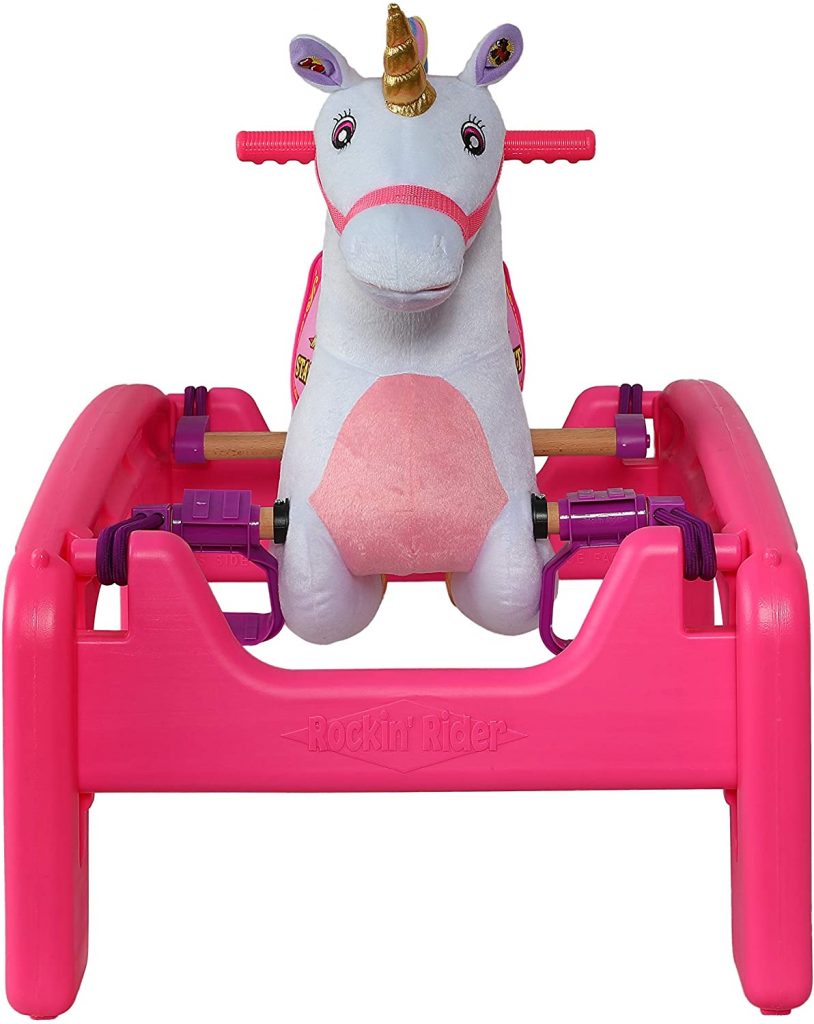 Rockin' Rider Starlight Best Features
The rainbow-colored  can be used as a bouncer, toy and as a coiled unicorn.
This one sings "I'm a magical Unicorn" and it has the same features as its Lavender version.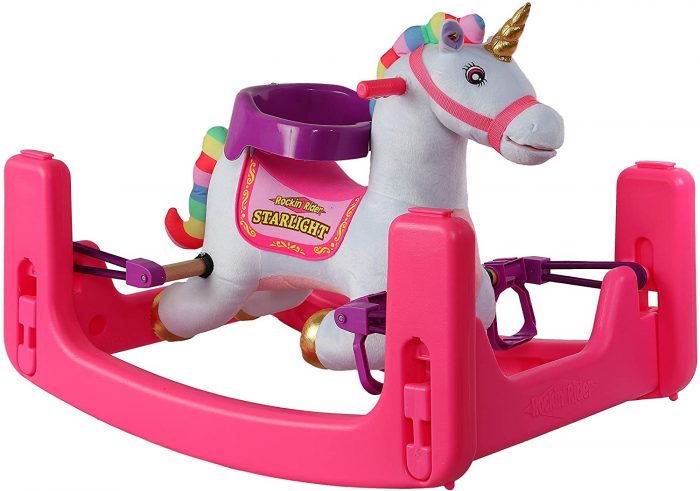 Rockin' Rider Maverick Plush Spring Rocking Horse
Rockin' Rider Maverick Plush Horse Best Features
The cowboy-style spring rocking horse toy comes with songs and different sounds effects. It allows 3 position stirrups and parental volume control.
This spring rocking horse is made of a sturdy steel frame and you can be sure that your child is safe while they enjoy bouncing nonstop.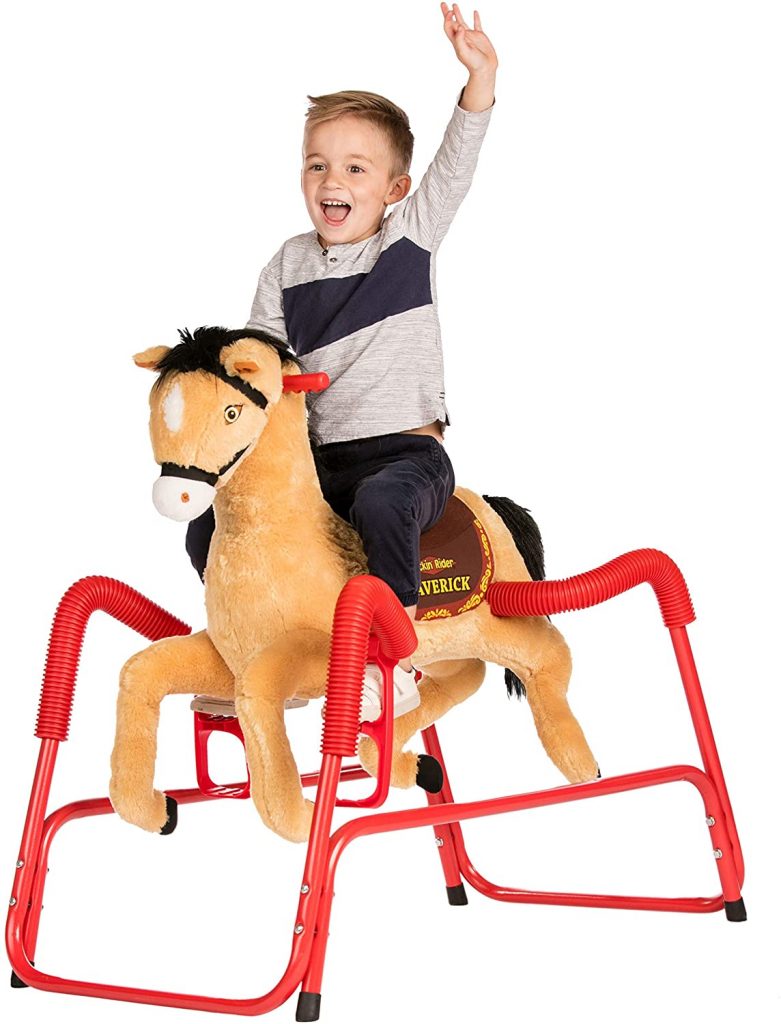 Rocking Rider Spirit Spring Rocking Horse, Pink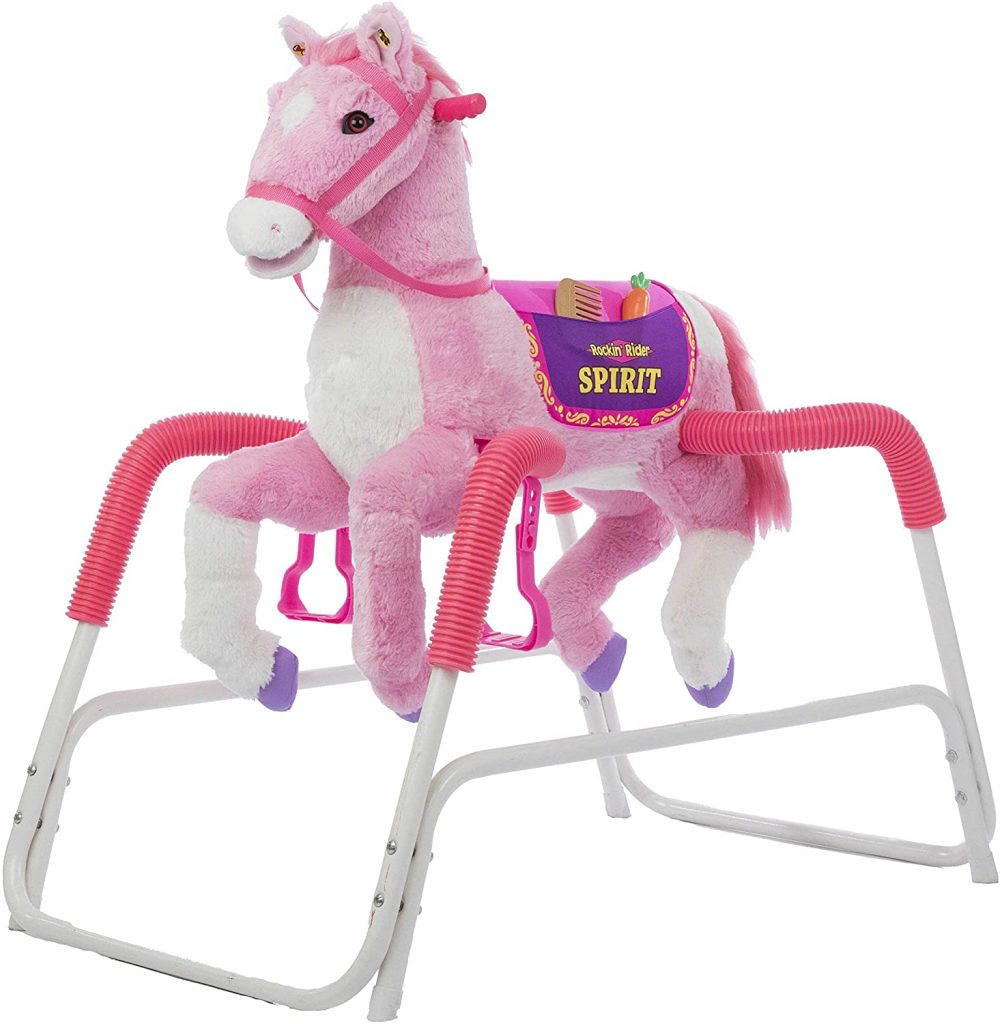 Rocking Rider Spirit Horse Best Features
This spring rocking horse features 25 talking phrases and realistic sounds effects and this spring rocking horse has synchronized moving mouth that makes it look more magical when it speaks.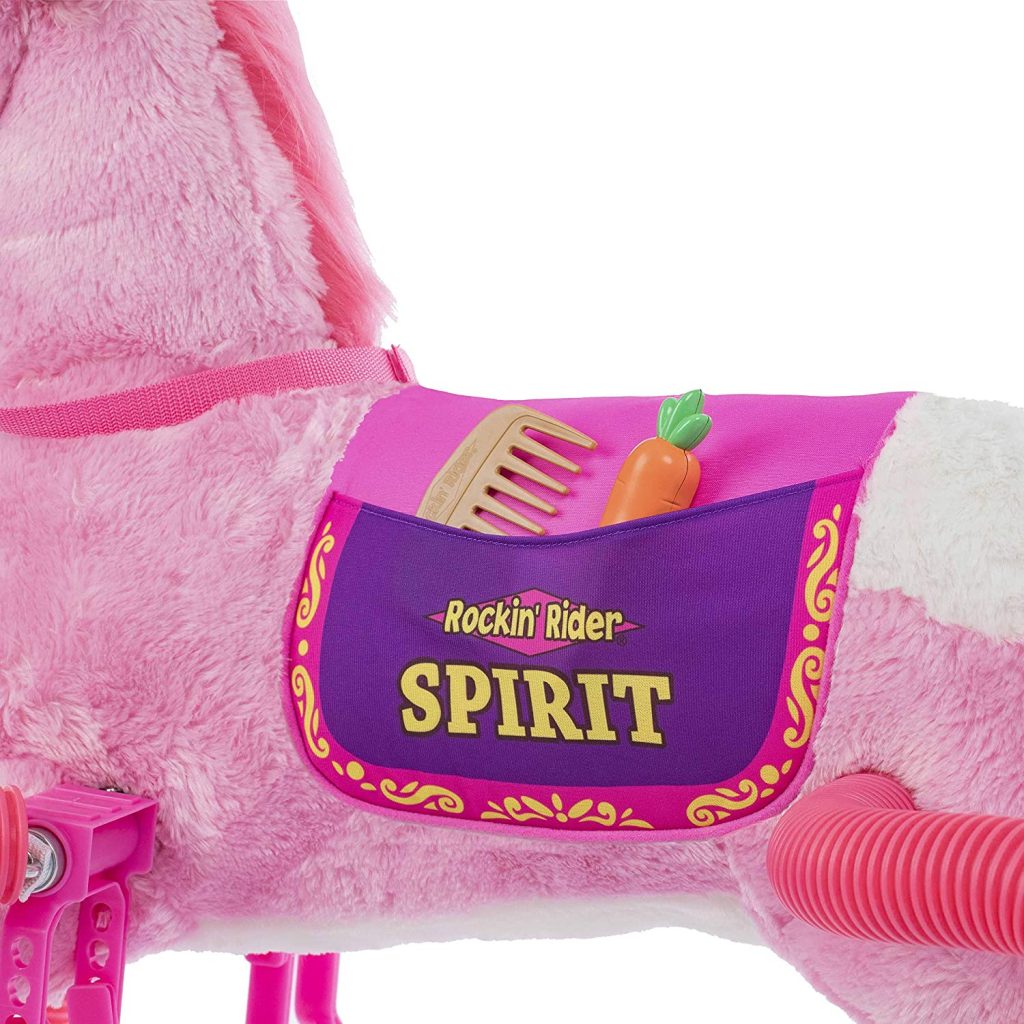 They have one or more coils that act as the mechanism providing the swinging motion to the horse. Sometimes, it is centered right under the middle of the horse. These can be tough to get going, which is good when you consider the age of the child who is riding on the toy horse. Then, they can only move as fast as they're capable of doing. If the toy is being used by kids ages 18 months to ages 36 months, they're less likely to get hurt while they play. Other times, there are four coils holding the horse from the corners. Your child can still get a good swaying motion going on these, but the coiled horse toy can also go side to side and up and down.
A more spring horse, such as a wooden toy rocking horse doesn't have a bouncy horse mechanism to create motion. This kind of toy has runners along the bottom that allow children to kind of roll back and forth. There are many different kinds now of rocking spring horse, like the wooden horse toy, the plush ride horse toy, other toy animal ride ons, and little plastic horse toys.
Ride Up Higher In The Air With These Options
It has well, a coil in it, and that means you can get a little bit of an extra bounce to it. That means you typically can ride up a little higher in the air than some of these other ones, and they're made for fun to be had. The coils are not squeaky and annoying, and they allow for a nice ride that allows for children to be a little bit higher up in the air. You'll see a lot of kids ride this type of rocking horse toy at parks around their neighborhood. There's usually a horse for toddlers at many neighborhood parks.
It is ideal for imaginative play, and if your child likes this, then they'll certainly want to play with it more and more. A great way to get a super fun ride! And maybe a good way to tear them away from other things like video games.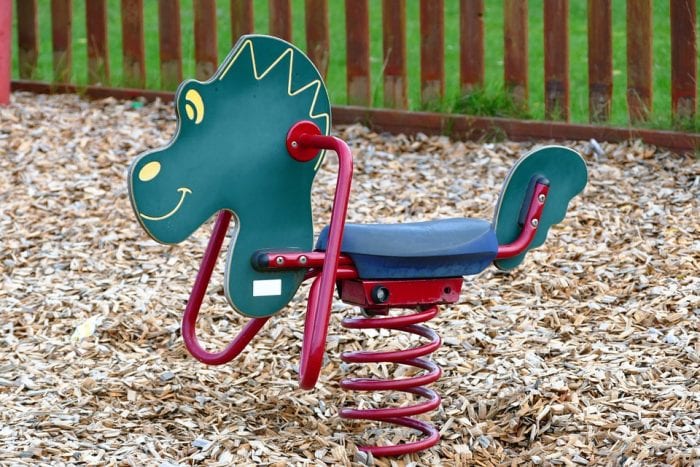 Good For Stuffed Animals
As stated before, they are great for stuffed animals. That means, you can have your child throw their favorite bear on it when not in use, and they'll be riding it.  It is great for a little girls' room since you can get an attractive little horse, and you can also use dolls and the like with it, adding to more fun for this, and lots of times, they're made to enhance the experience that a child has. When their toys ride along with them, children feel happier and more secure sometimes. Boys and girls, both, will likely get a kick out of watching their toys moving along with them.
Have Extra Springs For Nice Bouncing
These have a lot of bounce, and it'll feel like a child is riding a horse. The coils on these are pretty big, but the great thing about it, is they're covered in thick and removable finger wraps to prevent pinching of the fingers, and there are extra coil straps installed in these modern versions to bring forth extra protection to it. Coils are great, since they allow for an extra bounce to their actions, but also can make it enjoyable even if you're just sitting down. Plus, for parents, the fact that it's made with safety at the forefront is often a plus, and lots of times, parents want something safe, since their child will be riding this, and the last thing you want is for that to fall or something. A horse toy that just goes back and forth is fun, too, but a spring one that have additional motion are even better.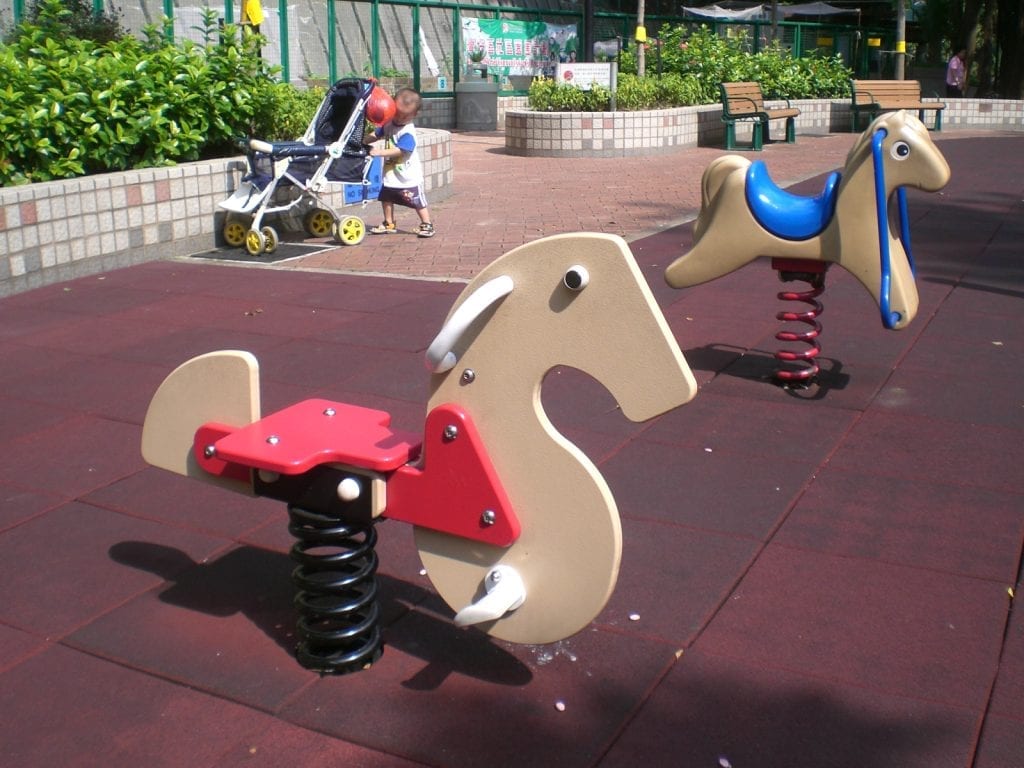 They Even Have Sound!
The sound is something that a lot of these newer horses have. Now, I will say that not every single one of them does, but the Radio Flyer Lucky bouncy toy, for example, has real sounds, and it sounds just like a real horse! It is a new feature put into newer coil swingers, since lots of times, they tend to be an extra feature that enhances imaginative play. Your child can giddyup, and the rocking horse will make realistic, interesting, and imaginative sounds that your child will love!
Spring Rocking Horse An Attractive And Realistic Design
Now let's talk design. They are designed with real ponies as the main consideration, and they can even neigh clip-clop, and you may notice that the features are very beautiful on these, with realistic looks to the frame itself. There is great attention to details on this which is what makes them attractive and realistic for children, and lots of times, you can even get them with real yarn and even a real yarn mane and tail. Definitely, a beautiful feature that children will love. Plus, with the realistic look, children will feel like they're riding on a horse, definitely something worth trying out. Sometimes riding toys are the most popular when they look the most real.
Made To Be Sturdy
So these are made with strength in mind. The companies that make this know the importance of safety, and while the coils are something that you should definitely factor in as a beneficial feature, there is also the frame itself. It's made of sturdy steel material, and it's extra-wide, so it will prevent tipping. This is made for children especially toddlers and young kids, and even children will grow into this. Toys age appropriate are the safest ones to go with. It's very rare for these to break or tip over unless, of course, the child is too big for this, but it's a nice feature.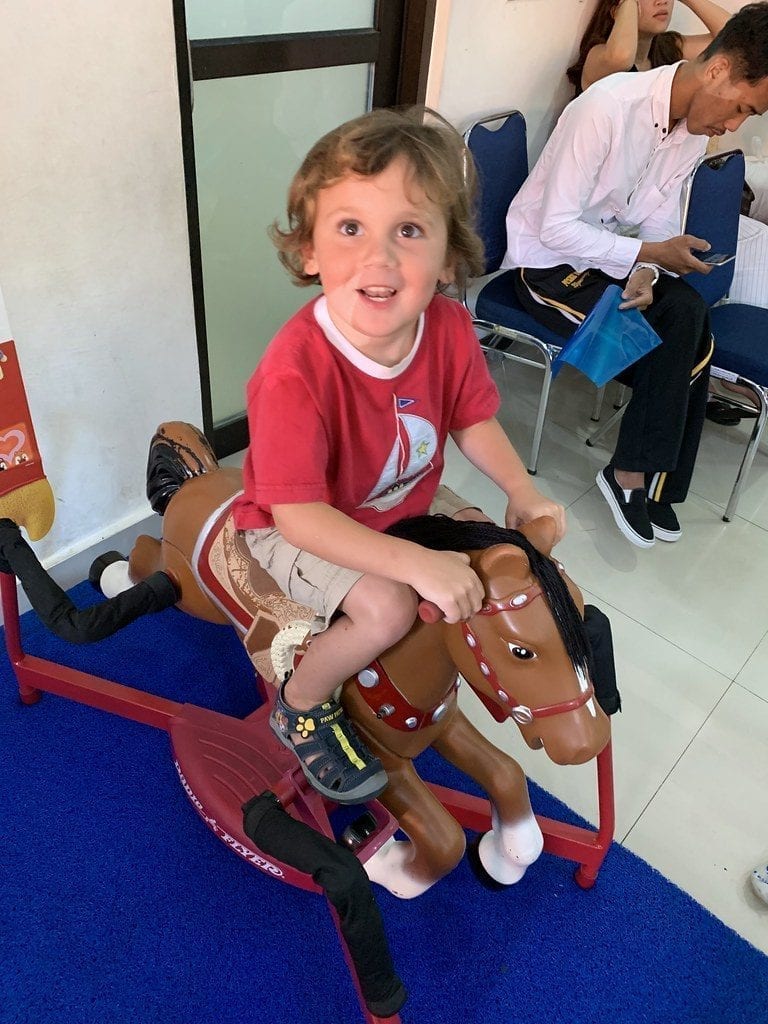 The toys have been around for a long time. You may have had one, your parents might've had one, and your child might've had one. Ride ons have survived the test of time for good reason. Some companies have been making lots of these for many years. Radio Flyer, for example, has been producing these since 1917, over 100 years ago! Definitely, a big thing to remember when choosing these. They're made with security and your child's well-being in mind, that's for sure.
Frequently Asked Questions
What Are The Best Spring Horse?
Rocking spring horse toy is classic and never goes out of trend. There are still several companies that manufacture cool ones, and we found some of the best rocking spring horse:
VTech Gallop and Sway spring rocking horse
Hape Bounce and Ride spring rocking horse
Little Tikes Blue spring rocking horse
Happy Trails Plush spring rocking horse
Labebe Ride On spring rocking horse
Rider Carrot spring rocking horse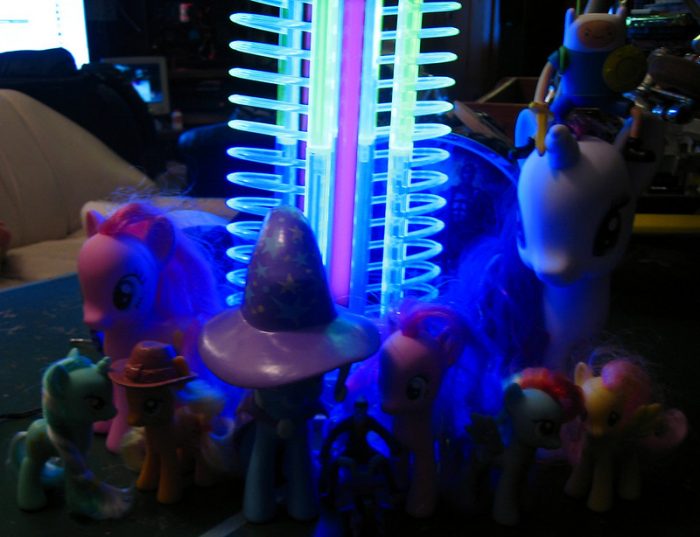 Spring rocking toy horses, when considering analytics, are specially made for children aged 1 to 6 years. At this age, kids are amazed by the different colors and designs. When you click to view these products, you'll find a wide range of options. Please note that this website may use cookies for a better user experience.
Spring rocking toy horses are known to be strong and best for craving is the tulipwood. Most swaying toys are made from this type of wood. Aside from that, other makers also use oak and chestnut, which are also stable.
Are Rocking Horse Suitable For Toddlers?
A rocking horse toy is good for small children. The swinging movements stimulate the senses, especially the inner ear, that encourage your toddler's growing sense of balance.
Last Updated on January 27, 2023 by Shulammite Jan Languido
DISCLAIMER
(IMPORTANT)
: This information (including all text, images, audio, or other formats on FamilyHype.com) is not intended to be a substitute for informed professional advice, diagnosis, endorsement or treatment. You should not take any action or avoid taking action without consulting a qualified professional. Always seek the advice of your physician or other qualified health provider with any questions about medical conditions. Do not disregard professional medical advice or delay seeking advice or treatment because of something you have read here a FamilyHype.com.