Looking for the best binoculars under $50? There are tons of reasons for owning binoculars. Most of the members of your family can find something to use field glasses for. From those who like bird watching in the neighborhood to sports fans who want a better view of the players on the field, and even to kids who like to try to find the animals in the zoo enclosures—these are only a few of the activities that are made better for your family with binoculars.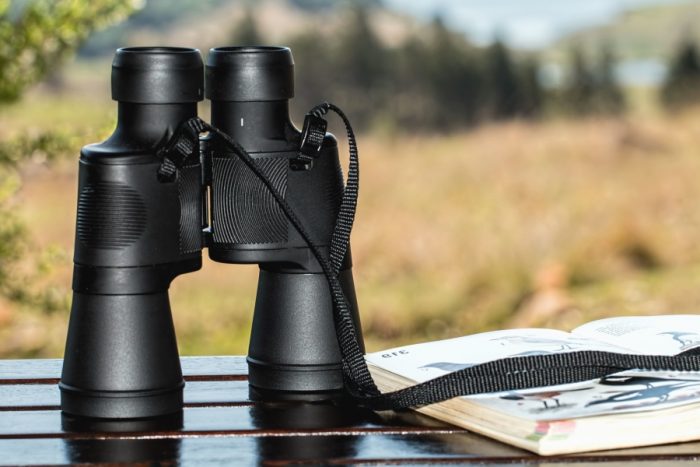 Though you can drop a lot of money on a pair of expensive field glasses if you want to, you don't necessarily need to do that. You can find them for some pretty reasonable prices, so for this article, we're going to take a look at the best binoculars under the price of $50.
Advantages Of Binoculars:
Increased Depth Perception
Allow to focus on image directly
Allow 3D vision
Provide ample magnification
Theyhave best features
Allow observability for long periods
Some are very affordable
How Much Does A Good Pair Of Binoculars Cost?
The answer to this question depends on who you are asking it to and what their intended use is for the binoculars they're purchasing. Most people will say you can get a good pair for a few hundred bucks. Something in the same price range of $100-$500 can be considered reasonable for the best binoculars.
Very high-end brands can set you back up to $3,000. These models are the ones made by very well-known brands that are for the serious user of binoculars. Someone who will need these top binoculars would use them for a long-distance field of view regularly (such as bird watching) or uses them for work reasons, such as working at night and needing night vision, would benefit from these the most.
Don't feel like you'll only get field glasses for an excessive amount of money, though. There are also good and cheap binoculars. We're talking $50 and under and these are also considered some of the best binoculars around.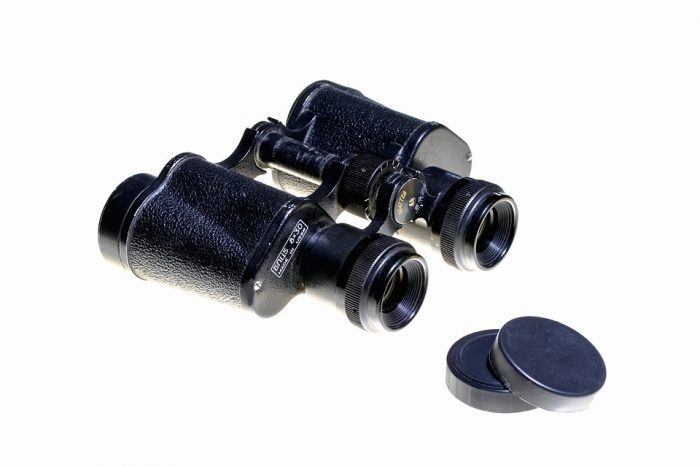 Best Binoculars Under $50
When searching for the best deals on field glasses, there are a few strategies that can help you find the most affordable option without compromising quality. First, consider researching and comparing prices across different retailers both online and in physical stores. Look out for seasonal sales, promotions, and discounts that may be available. Additionally, explore reputable online marketplaces and auction websites where you can find used or refurbished field glasses at lower prices. Keep an eye on customer reviews and ratings to ensure the seller's credibility and the product's condition. Finally, consider subscribing to newsletters or following social media accounts of reputable optics manufacturers or retailers as they often announce special deals and limited-time offers. By employing these tactics and being patient, you can increase your chances of finding the best deals on field glasses while still acquiring a quality product.
What Are The Best Cheap Binoculars $50 And Below?
The best binoculars that won't cost you a ton of money will be durable, have good magnification capabilities (an important feature), include an easy-to-use focus design or auto-focus technology, and provides adjustable eye relief by reducing eye strain.  Here are a few suggestions for the affordable brands that are also the best binoculars:
Bushnell Falcon 7×35 – The Bushnell Falcon Objective lenses are fully-coated to help with the clarity of your view. The Bushnell Falcon contain a Porro prism glass that allows lots of light which is great for night vision. There's a large field of view of 420 feet from 1,000 yards. The Bushnell also feature auto-focus for much-needed eye relief and the Bushnell Falcon have up to 7x magnification. While it is not something you can mount on a tripod, it still gives you a clear view of your subject. It provides crisp and clear image 7×35 nearer. Make sure to get these pairs of binoculars in waterproof and fog-proof versions.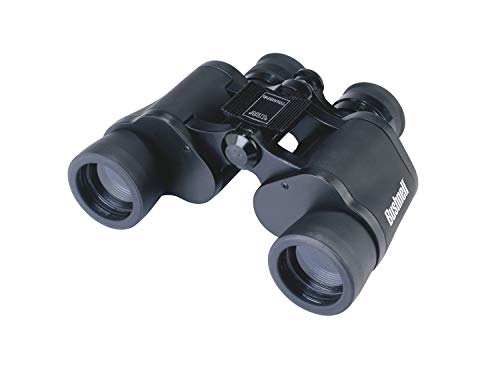 Celestron 71198 Cometron 7×50 – High level of light transmission to keep the image sharp, clear, and brighter. These can be used in low-light situations with night vision features like early morning hunting or late evening viewing.  This is also a great binocular to use for night sky and sightseeing celestial bodies that are not normally seen by the naked eye. They have multi-coated lens caps, and rubber armor coating to make them more durable, are fog-proof and are even good for eye relief astronomy viewing. So as you can tell, these are great when it comes to their capability and their wide-angle field of view
USCAMEL 8×21 Folding Pocket – This pair of compact binoculars can be taken anywhere with ease. These are both fog proof and waterproof, have night vision, and have an anti-glare coating. That means it can reduce glare. These are prism glasses with BAK-4 roof prisms built into the interior that help you get eye relief and a clear image with a wide-angle field of view even though the binoculars are so small. These will be your best BAK-4 prism binoculars for packing to take along with you anywhere you might want to do some up-close viewing.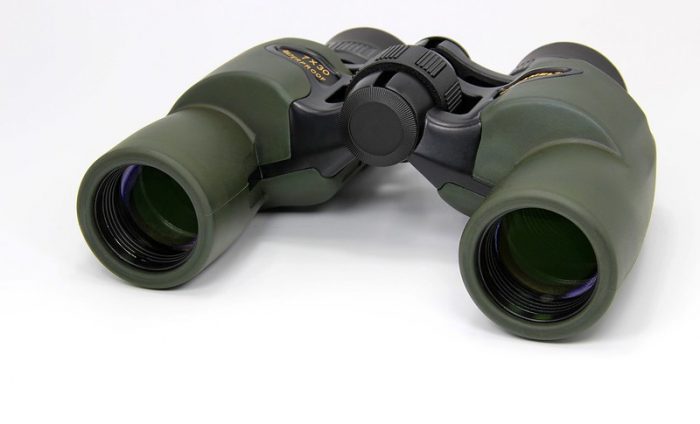 What Are The Best Binoculars Under $50 For Long Distance Viewing?
You can get some pretty powerful binoculars that will allow you to see things that are very far away with a lot of clarity…..if you're willing to drop an exorbitant amount of money. Guess what though?! There are some very good options for best cheap compact binoculars that can get you a clear image of things that are at a long distance, too. Here is a quick comparison:
SkyGenius 10×50 is one of the good value binoculars under $50 and gives you the high power of 10x magnification. That means if you're in the nosebleed section at a football game and you want to see the expression on your favorite coach's face, you'll be able to with great eye relief and great clarity due to the wide-angle field of view. These are easy to focus, are waterproof, fog-proof, can have night vision or rubber armor, a light transmission objective lens, have an anti-slip coating, and can be used in situations where there is not a lot of light.
What Binocular Magnification Is Best For Bird Watching?
The ideal binoculars for bird watching can come down to preference and experience. If you go with 10x magnification, you'll get a more up-close view of the bird, however, you also could get image shake, meaning every little movement of the binoculars distorts the image you're looking at. The higher magnification for bird watching will also likely come with a lower minimum focus distance and a smaller field of view. So these are things to be aware of when purchasing field glasses for bird watching, especially if you are looking at a 10x magnification or a 12x magnification.
The most common magnification level is 8x for bird watchers who want the top binoculars. It gives you a large wide-angle field of view, a more optimum minimum focus distance, and is easier to keep a clear image through because image shake is less of a problem. You may also want to consider a pair of binoculars that are rain proof, fog-proof, have rubber armor, provide great eye relief, has a light transmission objective lens, and have night vision while you are looking for the best magnification for your bird-watching needs. You never know when it will start raining or misting and you need binoculars that can withstand heavy rain.
Are 10×42 Binoculars Good?
10×42 level is the right binoculars model for someone who will be using them to view something that's quite far away from a still position. The number 10 refers to the amount of magnification you'll get with these, while the number 42 is the size of the lenses in millimeters.
Binoculars that are 10×42 are a great choice and suitable for hunters who will be sitting in a stand waiting for an animal to come into the area. These can also be good for birdwatching, however, as was mentioned above, you'll need some way to stabilize them to eliminate image shake. You can find stands that will help with this while still giving you the wide-angle field of view you need and want.
One thing 10×42 binoculars are not good at is seeing well in low light conditions or scenarios where fog-proof would matter. If you're needing something for dusk or dawn viewing, you should probably go with a lower magnification or a larg objective lenses with night vision. This option is also lightweight and you can get it a great pricepoint.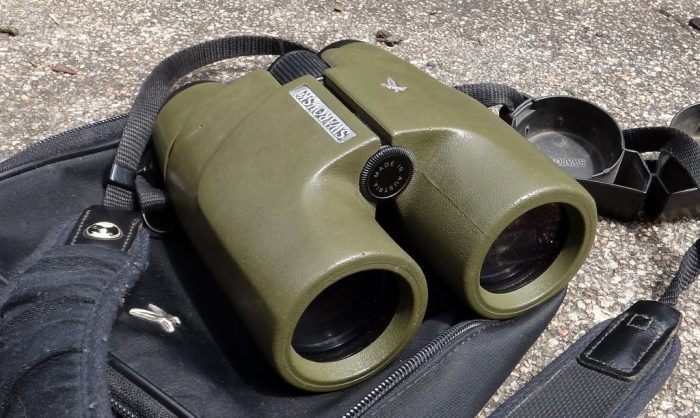 Are 8×42 Binoculars Better Than 10×42?
Which magnification of binoculars is better will depend on the type of use they'll be getting. If you need a lot of magnification for what you're going to be doing, then 10×42 will be the best  option. That being said, you'll also need to be using them from a position where you're remaining still.
If you want better light transmission with decent magnification, then you'll find the 8×42 ones to be the better choice. These will also be better for those who will be moving around during viewing, such as birdwatchers out for a hike. So one of them will have a wider field of view than the other. Depending on the magnification.
I Found The Best Binoculars Under $50 But
Is 10×50 Good?
These 10x magnification binoculars will give you greater magnification with a larger objective lens. The objective 10x magnification lens is the bigger one that's on the opposite side from where you put your eyes. The larger those 10x magnification lenses are, the more light there is allowed into the binoculars and this means you get a wide field of view, better multi-coated optics, and light transmission objective lens.
So, let's say you want to be able to view birds, other wildlife, or something else more closely, but in lower light settings. These 10×50 binoculars will be great for that. The 50 mm lenses make these better for viewing at times when it's darker, which may not be ideal for bird watching, especially if this is in addition to these options not being fog-proof. Just remember, with greater magnification comes more image shake. You'll need to be well-versed in steadying your field glasses for these to be a good choice for you. But if you can steady them, the wide-angle field of view you get is unbeatable.
Are Binoculars Worth It?
Of course, they are. If you're thinking about buying binoculars at all, then you have a reason to purchase so. They can enhance a variety of different activities for people of all ages. And, with so many different models and low-cost options to choose from, there's a lot of options in the market that will fit most budgets. You will want some field glasses for bird watching, playing spy with your children, watching an opera, and for many other reasons. A pair of field glasses is always a great thing to have in your home, especially if you have a carrying case and neck straps (so you won't accidentally drop them) because then they are easy to take with you anywhere during any type of weather condition.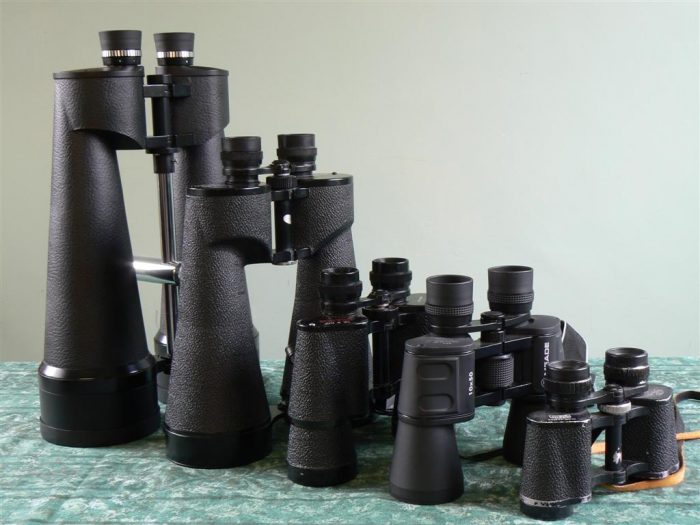 What Are The Best Binoculars For The Money?
You have to choose your binoculars based on what you're going to use them for. As you can see from what you've read here, some are better for specific activities than others.
The overall best binoculars under $50 is Celestron's 71341 Outland X . The Celestron Outland are prism binoculars that are also compact options. The Celestron Outland field glases are waterproof, fog-proof, and have 10×25 lenses for a wide field of view. They're coated in slip rubber finish to add to their durability and protection and have large dials for multi-coated optics and easy focusing adjustments and an objective lens for light transmission through the exit pupil. Eyecups can be easily positioned for use whether you wear glasses or not. Celestron Outland is ideal for use in almost any situation that has good lighting and weather conditions.
Are 10×25 Compact Binoculars Any Good?
Yes, 10×25 compact binoculars are good to have for any occasion where they may be necessary. You can take them with you to a play or a concert because they are small enough to fit in a bag or a purse. They give you a good and wide field of view even when you are sitting in a higher-up section. You can find them that have multi-coated optics, roof prism, great eye relief, light transmission objective lens, an exit pupil, or even night vision with reader supported. All of these features can be found in select compact field glasses. Make sure to read the item you're choosing have reviews to determine which pair has what.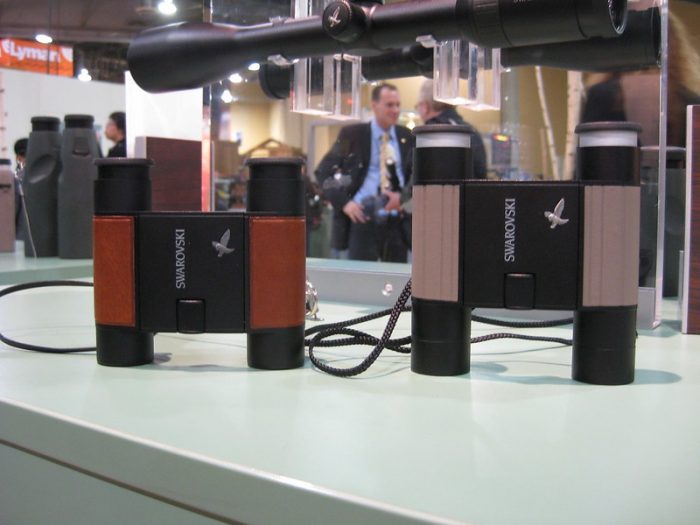 When Can I Use A 12x Magnification Pair Of Binoculars?
It is good to have a 12x magnification pair of binoculars when you are planning on doing serious bird watching. Other pairs  may not give you the magnification you desire to see the fine details of the birds you are looking for. Options that have 12x magnification can be found in styles that are waterproof or fog-proof, multi-coated optics and light transmission objective lens, night vision, an exit pupil, BAK4 prism, or rubber armor. These are all features for you to consider when looking at field glasses with 12x magnification.
Your takeaway from this article and binocular reviews should be that you can find good options to use regardless of your budget. There are some high-quality options for less than $50. Whether you want to take them hunting, to a game, bird watching, or down your favorite trail, you'll be able to enjoy crisp, clear images of whatever you want to see without breaking the bank and giving yourself the eye relief you deserve. A carrying case is also a great added feature to look for when shopping around for your perfect pair of binoculars because you never know what the weather conditions are going to be like.
Frequently Asked Questions:
What are the best binoculars for under $50?
What magnification is best for binoculars?
What do binocular numbers mean?
What to look for when buying good binoculars?
Who makes good quality binoculars?
Is 8x or 10x magnification best?
Which is better 12×50 or 10×42 binoculars?
How do I know what size binoculars I need?
How far can you see with 20×80 binoculars?
Which binocular is best for long distance viewing?
What is the difference between cheap and expensive binoculars?
Which country makes the best binoculars?
Are bigger binoculars better?
What number is the most powerful binoculars?
What are the three types of binoculars?
Last Updated on April 13, 2023 by Mary Cimeni
DISCLAIMER
(IMPORTANT)
: This information (including all text, images, audio, or other formats on FamilyHype.com) is not intended to be a substitute for informed professional advice, diagnosis, endorsement or treatment. You should not take any action or avoid taking action without consulting a qualified professional. Always seek the advice of your physician or other qualified health provider with any questions about medical conditions. Do not disregard professional medical advice or delay seeking advice or treatment because of something you have read here a FamilyHype.com.