When you think of magnets for kids, you may imagine a cute fridge magnet or those north and south magnets you may have used in elementary science class. However, magnetic toys like magna tiles for kids are much more complex than you may think. They can allow a child who is interested in science or building to have a blast and learn along the way. Here are a few magnetic toys we believe a child may love.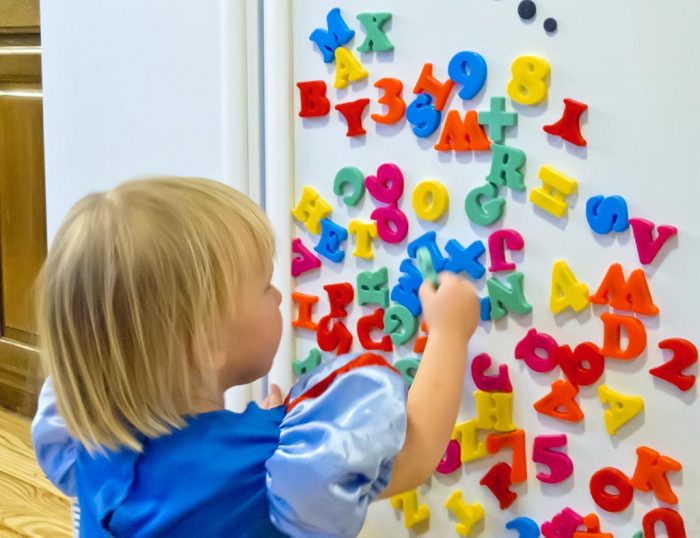 Magformers Rainbow Set
This is a basic magnetic building set, but boy, is it fun. As the name implies, it's very colorful, and you can create some unique shapes. It contains magnets that always stick together, allowing for sturdy toys that your kid will love.
If your child has more Magformers sets, these toys are completely compatible, and because they are strong, it's easy for young children. There are more advanced sets for older kids if they are interested, too. Either way, these make for great toys for kids.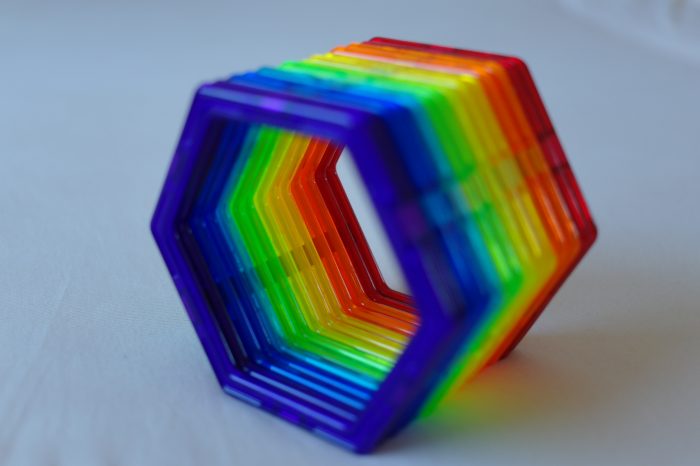 Gearation Refrigerator Magnets
Ah, the fridge magnet. They are a cool way to decorate your fridge, and they allow for creativity. You can get magnets in the shape of letters and spell something out. You can buy magnets that depict colorful characters and watch them interact. Best of all, you can buy magnets for your fridge that teach your child about mechanical skills. One such brand is Gearation. This brand consists of gears your child can put together, and then you can watch the gears interact. It's a good way for your kid to learn more about simple mechanics while having fun with these toys for kids. 
Picasso Tiles
It is another simple yet fun magnetic toy set. It consists of tiles, and they can make different shapes with them and learn more about geometry. This set of magnetic tiles is great for friends who build together, and you can buy these magnetic tiles in 60 or 100 tilesets.
If your child is interested in putting things together, you really can't go wrong with this set. Give it to your child, and you'll see what we mean.
Magz Building Kit
It is another toy building kit that is good for younger kids. This magnetic building blocks set allows kids to build some impressive structures and may have the kid wanting even more.
It's a way for your child to learn more about STEM and a good way for your child to learn how to experiment with all the ways they can build toys. If your kids are interested in learning more about the STEM world, they really can't go wrong with this set. This magnetic building block set is great for a group of youngsters as well.
The pieces have quite a bit of durability, and you can make 2D or 3D objects with them. Give them a whirl.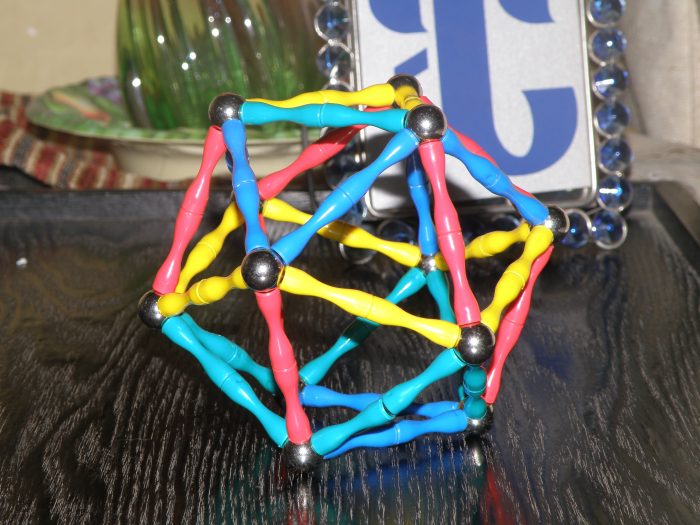 Tegu Magnetic Wooden Block Set
The wooden toy is a classic material for children. They still look beautiful, and they can last a lifetime. This toy combines beautiful wood with magnetic features to allow for blocks that little kids will enjoy. You can even watch them on YouTube and see the many different ways a kid can build. Great for any situation, and they are completely safe for any kid who can walk.
Magformers Car Set
It is a magnet set that allows you to build and play with cars that require no batteries to have fun with. It works with other Magformer sets, and you can be surprised at how creative kids can get with this stuff. It's great for older kids who want something more complex to build. We say it's worth a purchase for your child to enjoy this magnetic game.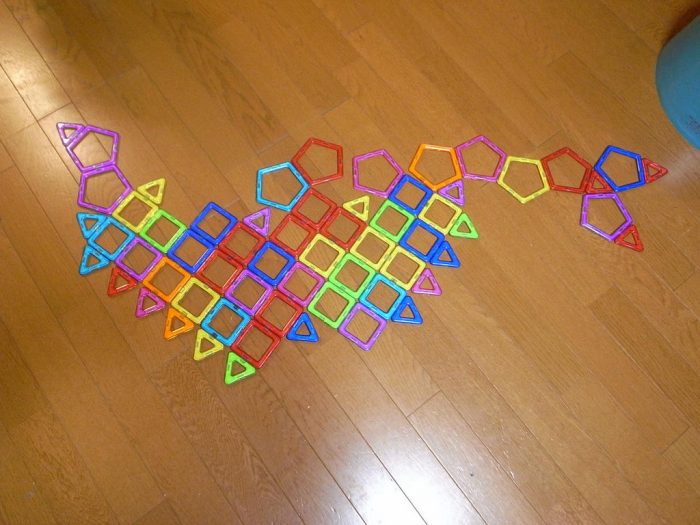 Tumble Trax Magnetic Marble Run
The Tumble Trax Magnetic Marble run is one of the best marble track sets available in the market. It is a magnetic foam and magnetic ball set that works with any surface. The goal is to create a track, and once that track is finished, you can run some magnetic balls and marbles on it. It's a great way to use marbles and magnetic balls, and your children may find themselves creating some unique courses from their toys magnetic.
Who knew that foam, magnets, and marbles would make for a great toy? This magnetic balls set has enough possibilities that bigger kids will enjoy them and can be used by younger kids as long as they are supervised by an adult because the magnetic balls can be a choking hazard. 
Magz-Bricks 60 piece Magnetic Building Set
It is a colorful set that allows you to make some amazing creations. You can build, add-on, and combine your creations for even more fun. Consider it as the next step in building blocks. A lot of these magnetic building blocks are simple, yet have room for many possibilities, meaning kids of all ages will have lots of fun with them. Young children will make simple creations from these toys magnetic, while bigger kids may create some impressive structures and flex their building abilities. Also, cleanup for these magnetic building blocks is a breeze, making them good for busy parents.
Goobi Master Magnet Construction Set
The name sounds a bit funny, but Goobi is anything but goofy. So far, many of the toys we've shown are meant for younger children. While some older kids may find use in them, there hasn't been a good one primarily aimed at older kids.
While these toys magnetic are targeted towards teens, many older children can find uses for them as well. You can make some complex structures with them, and you'll be surprised at what these toys for boys can do.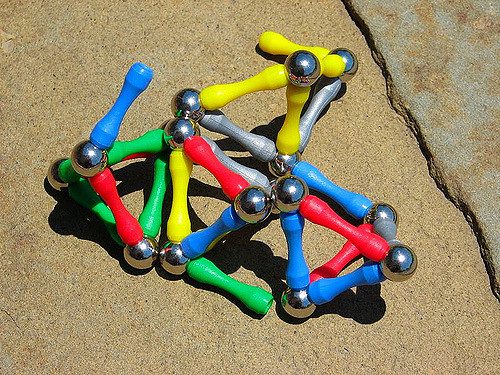 You Can Make Your Own Creations
What makes magnets so fun is that you can buy a lot for cheap and even make your creations. Sometimes, homemade items can have the most fun. You can combine magnet toys with paper cups and race them. You can make magnetic slime and even desk toys. Look up some tutorials online and realize all the possibilities if you put your mind to it, especially when it comes to magnetic games.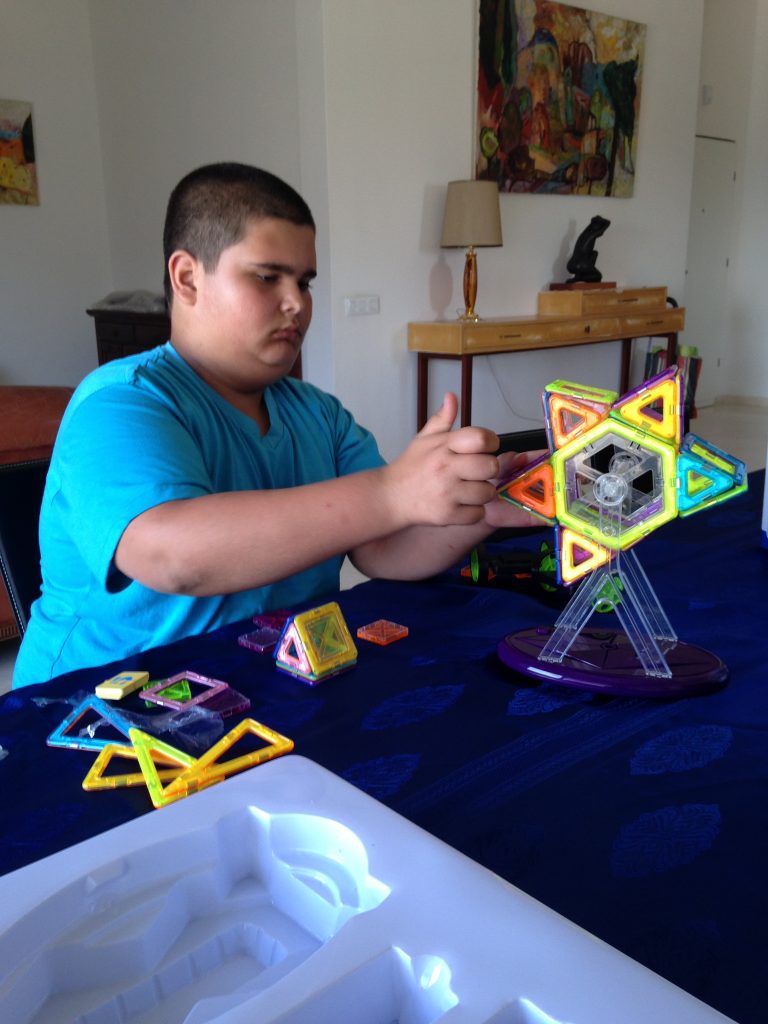 Conclusion On Magnetic Toys
Magnetic toys and magnetic blocks for kids are a good introduction to building abilities. If your child is interested in construction and educational STEM toys, or creativity, you can't go wrong with magnetic toys and sets. You'll also be shocked at how smart your kid can be. You already know your kid is intelligent, but what they can build with magnet toys and magnetic games can surprise you. There is no limit to the imagination of a child, especially when it comes to magnet toys and magnetic building blocks sets.
Magnetic Toys FAQs
Are magnetic toys safe?
Magnetic toys tend to be unsafe for kids when swallowed. The small and high-powered magnets and magnetic toys can be life-threatening because they attract each other and stack in tissues inside the kid's digestive system.
What toys have magnets in them?
Magnetic toys, magnetic building blocks for kids, magnetic balls, magnetic games, and magnetic tiles have been popular with kids, and they are available in most leading stores. Here we gathered the most common magnet toys that also make for great educational STEM toys and desk toys:
Magna-Tiles 1517888 Clear Colors 100 Piece Set

Magformers Challenger Set

LeapFrog Fridge Phonics Magnetic Letter Set

Picasso Tiles Magnet (check reviews on Walmart)

Whiz Builders Magnetic Building Block Toy Set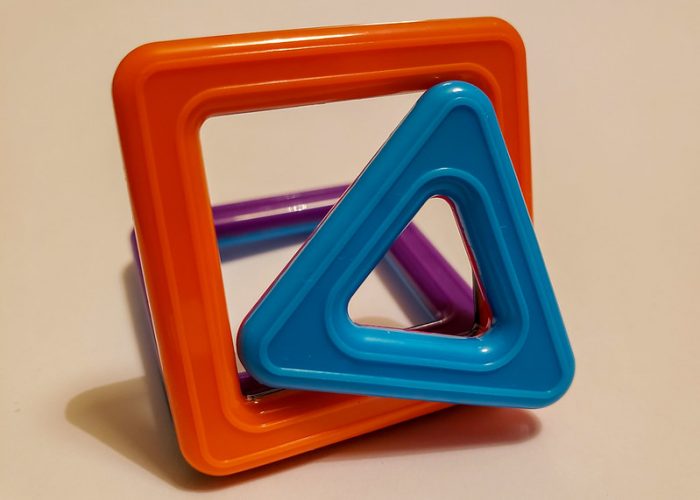 What are the best magnetic blocks?
Magnetic blocks and magnetic tiles help in improving a child's imagination and creativity. It is fun and considered educational too with the STEM learning benefits. Here are the best magnetic blocks for kids, magnet and magnetic toys, and magnetic desk toys that are also children's top favorites :
PicassoTiles 60 Piece Set Magnet Building Tiles, 60 Pieces

WHIMSWIT Magnetic Blocks, 65 Pieces Building Blocks Set

ZENFOLT Magnetic Blocks 40 Pieces Building Tiles

DreambuilderToy Magnetic Tiles 60 Pieces

Ranphykx Magnetic Blocks, 65 Piece Building Blocks Set
What is the best brand of magnetic tiles?
Magnetic tiles are continuously getting good ratings in the market. Here are some of the top brands that are well-known for making magnetic tiles educational:
Picasso Tiles 60 Pieces Magnetic Tile Set

Magformers Basic Set of Magnetic Building Tiles

Dreambuilder Toy 96 Piece Magnetic Tiles Set

Ailuki 110 Pieces Magnetic Building Tiles Blocks Set.

Playmags 100 Piece Super Set Magnetic Tiles.
You can find more leading brands here at ScaryMommy.com.
What age are Magna Tiles for?
Magna Tiles magnetic toys are ideal for kids aged 3-years and up. But even adults love them. This toy encourages boys and girls no matter what age to use their imaginations and be creative. They also make great educational toys and building blocks toys. Once your child completes a creation out of Magna Tiles, then they make a great desk toy.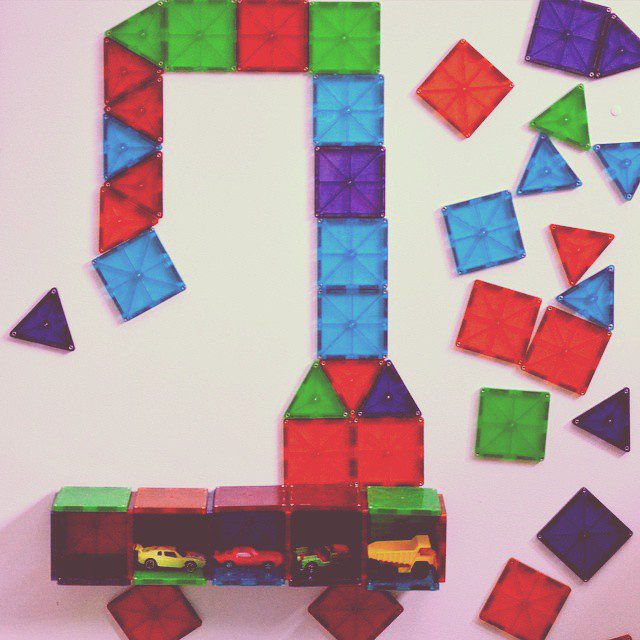 Does Walmart sell Magna tiles?
Yes, Walmart sells Magna tiles and other types of magnetic toys that make great education STEM toys. Magna-Tiles 100-Piece Clear Colors Set starts from $119.95 with a good number of positive ratings and feedback for these blocks magnetic.
Last Updated on April 25, 2023 by Mary Cimeni
DISCLAIMER
(IMPORTANT)
: This information (including all text, images, audio, or other formats on FamilyHype.com) is not intended to be a substitute for informed professional advice, diagnosis, endorsement or treatment. You should not take any action or avoid taking action without consulting a qualified professional. Always seek the advice of your physician or other qualified health provider with any questions about medical conditions. Do not disregard professional medical advice or delay seeking advice or treatment because of something you have read here a FamilyHype.com.