Do you find music, movies, or gaming entertaining? All of these are better with high quality sound. The best way to get high-quality sound is with the best Dolby Atmos speaker.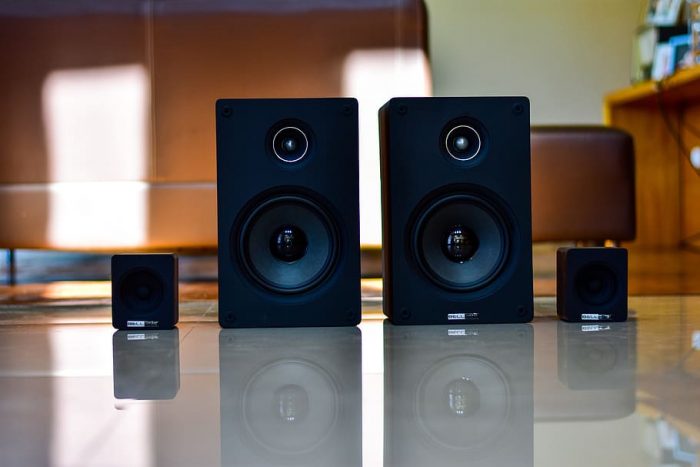 Picking the finest Dolby Atmos speaker starts with considering how you're going to use them. The use of Kef speakers helps determine the number of channels you'll need, what types of connections you'll need, and how many speakers you'll want. You'll choose from:
free-standing set speakers
ceiling speakers
elevation speakers
up-firing speakers; and
various configurations of surround speakers.
This is a discussion about the Dolby Atmos speaker targeted at helping you choose the right kind for your needs. Keep reading for tips on how to pick the perfect one that suits your needs and a look at some currently available in the market.
What Is Dolby Atmos?
Dolby Atmos is used to take surround speakers to another level. Rather than just listening to your entertainment option, you hear what you're listening to through an enhanced immersive experience.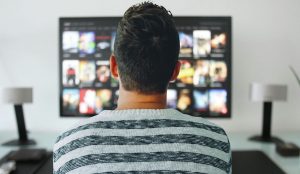 Essentially, you'll not only hear sounds, but you'll also feel them too. The creators of whatever you're listening to are able to put details and specific sounds exactly where they want them. Dolby Atmos allows for sound placement. Listeners will hear layers of sounds coming from the precise position the author wants them to.
Do I Need Special Speakers For My Dolby Atmos?
Truthfully, you don't need special speakers to hear Dolby Atmos sound. You can play it through the speaker you already have.
Dolby Atmos does enhance your experience, however. Whether you're listening to your favorite music or movie soundtracks, they're built using advanced technology that gives the listener the highest voice clarity possible. Dolby Atmos sound coming through Dolby Atmos ceiling speakers gives the most detail and distinction of sound positioning.
Imagine Dolby Atmos soundtracks created with several layers. The creators place the layers exactly the way they want you to hear them. You're not just surrounded by sound; you're immersed in it with details coming from the exact point the creator placed the sound.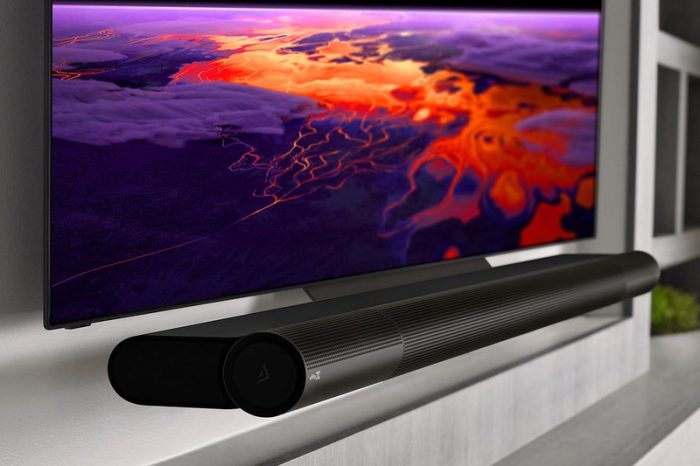 Types Of Dolby Atmos Speakers
Essentially, there are three setups you can choose from.
Dolby Atmos soundbar
Elevation speakers
Dolby Atmos enabled speakers
Soundbars usually come with a long speaker consisting of several drivers in them. However, some have external subwoofers and rear speakers. The external subwoofer (wired or wireless subwoofer) is for extra low-end extension while the rear speaker is for surround sound effects. Some also include upward-firing drivers on the satellite speakers.
The perfect Dolby Atmos soundbar setup offers great value for those with a small space. It's an excellent addition to a living room where people often watch TV. It has a high-build quality that will give you an incredible listening experience without taking up a lot of space and for a lower price than more intricate setups.
The other two setups need large space and more equipment. Whether you choose ceiling speakers, down-firing speakers, or up-firing speakers, you'll choose the number of existing speakers you want to go with and the number of channels you'll need. For instance, you can opt for a 5.1.2 or 7.1.2 Dolby system which has two speakers each. The next level would take you to four speakers.
You can also go to the 9.1.2 level which has six speakers with two more in the front wide positions.
How Many Channels Should I Have?
Choosing the right system that can give you an immersive listening experience may seem more difficult than it is. Surround sound Dolby Atmos systems are labeled by numbers. Knowing what those numbers each represent makes it easier to figure out what type of system you should choose.
In the last section, we mentioned a 7.1.2 Dolby Atmos system. Each number represents a type of center speaker and channel. The first number indicates how many main speakers there are. The second number is how many subwoofers. The third number, if there is one, tells you how many height speakers there are.
You'll determine the setup that's ideal for your home theatre by thinking about what you'll use the system for. Consider how big the room is. And think about how you could position the speakers around the room.
If you're a music junkie, you'll want a system detailed enough to allow you to hear the highs, lows, mids, and every sound in between with Dolby Atmos music. Gamers also like hearing intricate details because the impressive audio helps them in their games.
If your options are for a theater room, you shouldn't go any lower than a 7.1 channel system.
The Top Dolby Atmos Speaker
Let's look at some of the top options you can purchase right now. Then, you can choose the right one for your needs.
Onkyo SKH-410 Home Audio Dolby Atmos-Enabled Speaker System – Set Of 2
This is a two-centre speaker system. They're floor-standing types. You can place them on the floor, on surround speaker stands, on add-on speakers, or mount them on the wall. One feature is a full range of sound including sound height using virtual technology. You get 10-foot wires to allow for enough setup distance, along with high-quality wood construction, and a beautiful finish.
Pros:
Position almost anywhere
High-quality full-range sound
Affordable
Easy setup
Cons:
Basic level speakers
Not as much sound detail as systems with more speakers
Klipsch R-26FA Dolby Atmos Floorstanding Speaker
This is not one of the overhead speakers but a floor-standing tower speaker. It stands a little over 3 feet tall. It has a built-in elevation channel for sound height, so you don't need ceiling speakers. The sound formats are designed to give you crystal-clear sound without needing a whole room full of speakers. This one takes the place of several speakers because it contains features that give you the same sound as a multi-speaker system.
Pros:
Slim build fits anywhere
Aesthetically pleasing
Affordably priced
High volume
Smooth, clear sound
Cons:
It can take lots of floor space
It is slightly heavy
Klipsch RP-500SA Dolby Atmos Surround Sound Speakers
This is a pair of speakers that can place on the floor or mount on the wall for more enhanced sound effects. It has a switchable crossover setting for Dolby Atmos or surrounds sound for maximum Atmos performance. 
Pros:
Versatile placement
Lightweight
Easy to install
Premium scratch-resistant finish
Very good craftsmanship
Cons:
A bit pricey
Sound quality is just fair
Sony SSCSE Dolby Atmos Enabled Speakers
The Sony bookshelf speakers are designed to sit discreetly on a bookshelf. Sony SSCSE Dolby Atmos Enabled Speakers are ideal for building your own surround sound system. The Sony SSCSE with Dolby Atmos support can also mount them on the wall if you'd prefer. They produce clear sound with plenty of detail, including clear dialogue and a spacious soundstage. They're great additions to a home theater setup. These are slanted to project sound up at the ceiling which then reflects down to the listener.
Pros:
Small enough to place anywhere
Discreet design
Lightweight
Highly versatile
Quality construction
Cons:
Not standalone speakers
Not enough low-end power output
Not for premium sound system
Final Thoughts
Entertainment comes in all different forms. Some people enjoy visual entertainment more than anything. Others really like audio pioneer SP. But the bottom line is this, both visual and audio quality is better with Dolby Atmos definitive technology pushing the sound. When you choose the perfect speaker sound setup for your space with Dolby Atmos capability, you'll be immersed in an entertainment experience that sounds better than anything you've had before.
Frequently Asked Questions (FAQs)
What Is The Finest Dolby Atmos Sound System?
One of the top sets on the market is the Focal Sib Evo Dolby Atmos 5.1.2 speaker system. The Sonos Arc is another very impressive Dolby sound system worth the money. Among its finest features is that it supports spatial audio format.
Is 7.1 Better Than Atmos?
A traditional 7.1 surround system won't give you the depth of sound that Dolby Atmos does. Atmos provides a truly immersive listening position experience.
Is Atmos 5.1.2 Worth It?
5.1.2 Atmos is worth it for certain environments. It's important to consider the space you're wiring for sound and what activities you'll be using it for.
Will Any Speakers Work With Dolby Atmos?
You can use any speakers for Dolby Atmos sound. You get the top experience when playing Dolby Atmos through Dolby Atmos-enabled speakers, though.
Do I Need A Dolby Atmos TV To Get Dolby Atmos?
You can get Dolby Atmos with any TV. There are several ways to enhance Dolby Atmos on the TV you already have using speakers and a receiver.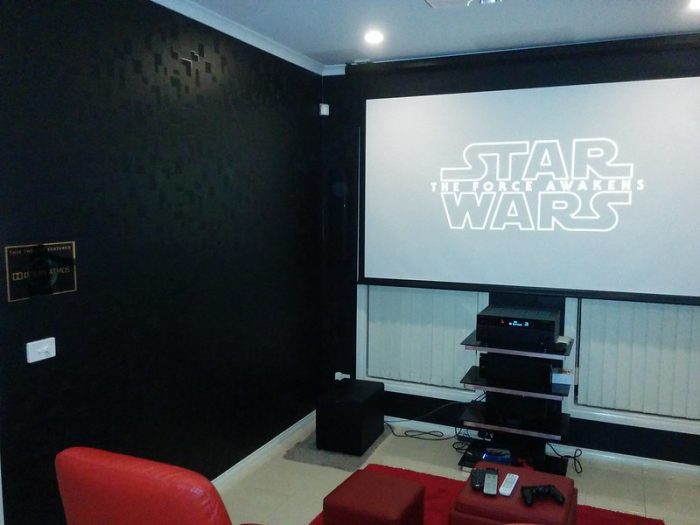 Does Netflix Have Dolby Atmos?
Netflix has been adding Dolby Atmos content to its streaming app for a few years now.
Will Bose Do Dolby Atmos?
Bose does have Dolby Atmos enabled speakers for sale.
Should I Buy A Dolby Atmos Soundbar?
Yes. It is a good addition to most people's home entertainment setup. These top Atmos soundbars come in a range of sizes (from compact soundbar to bigger options) and power levels, as well as a range of price tags. You can even find an affordable Dolby Atmos soundbar in the market too. You can also find affordable options that can offer a better Atmos format compared to a similarly priced soundbar. If you're opting to get a 3D-sound quality, make sure that your soundbar supports eARC and Dolby TrueHD (as opposed to lossy Dolby Digital Plus form).
Can I Get Dolby Atmos Without eARC?
You don't need eARC for Dolby Atmos to work. You will want eARC HDMI capability to get the most out of Atmos, however.
How High Should Dolby Atmos Speakers Be?
Are Dolby Atmos Speakers Worth It?
What Is The Highest Dolby Atmos?
Do You Need 7 Speakers For Dolby Atmos?
Is Dolby Atmos The Finest Sound Quality?
Does Netflix Support Dolby Atmos?
Last Updated on April 13, 2023 by Rejie Salazar
DISCLAIMER
(IMPORTANT)
: This information (including all text, images, audio, or other formats on FamilyHype.com) is not intended to be a substitute for informed professional advice, diagnosis, endorsement or treatment. You should not take any action or avoid taking action without consulting a qualified professional. Always seek the advice of your physician or other qualified health provider with any questions about medical conditions. Do not disregard professional medical advice or delay seeking advice or treatment because of something you have read here a FamilyHype.com.